As the winter breeze sweeps across the lush landscapes of Kerala, the 'God's Own Country' transforms into a magical wonderland. From mist-covered hills to serene backwaters, Kerala offers a unique blend of natural beauty and cultural richness. This winter, immerse yourself in the warmth of Kerala by exploring these 11 must-try activities.
Read more: 10 Unique Things to Do Only in Kerala
1. Houseboat Cruise in Alleppey: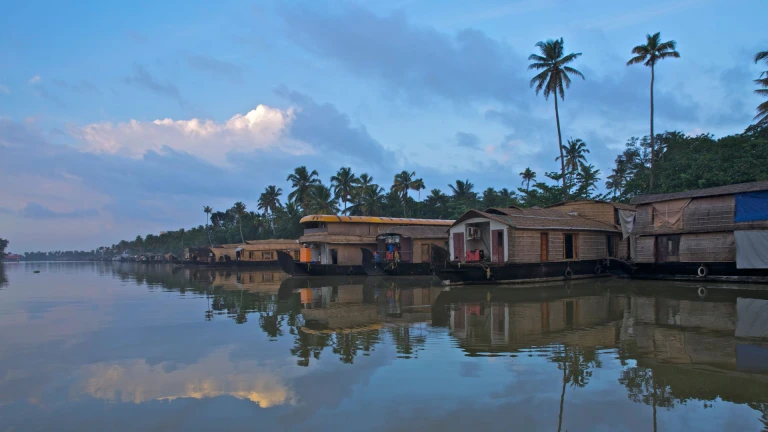 Alleppey Kerala
Embark on a serene journey through the backwaters of Alleppey aboard a traditional houseboat. Drift along the palm-fringed canals, witness vibrant village life, and savor delicious Kerala cuisine prepared on board.
2. Munnar's Tea Gardens: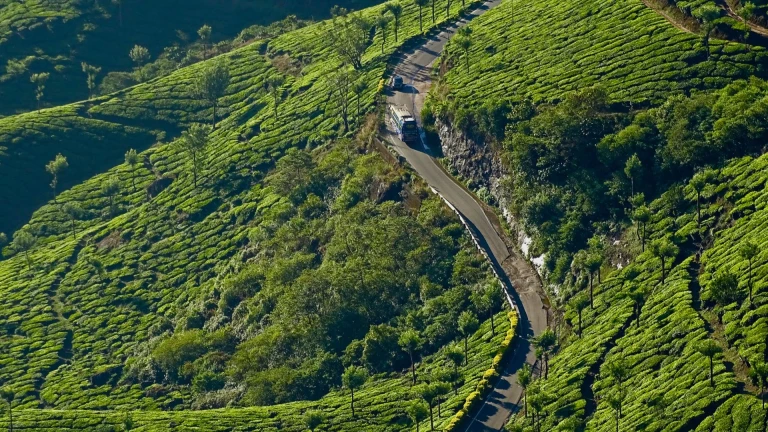 Munnar Kerala
Visit Munnar, a hill station draped in emerald-green tea plantations. Take a stroll through the neatly manicured tea gardens, breathe in the fresh mountain air, and enjoy panoramic views of the Western Ghats.
3. Kathakali Performance: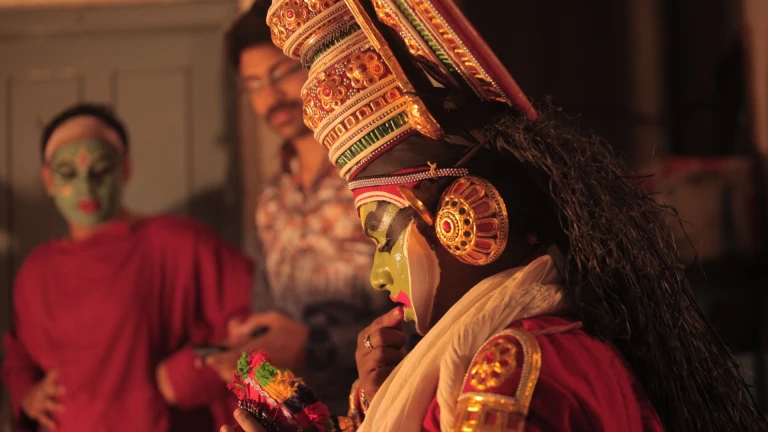 Kathakali artist
Experience the vibrant cultural scene of Kerala by attending a Kathakali performance. This traditional dance form, characterized by elaborate costumes and expressive movements, tells stories from Hindu epics.
4. Periyar Wildlife Sanctuary: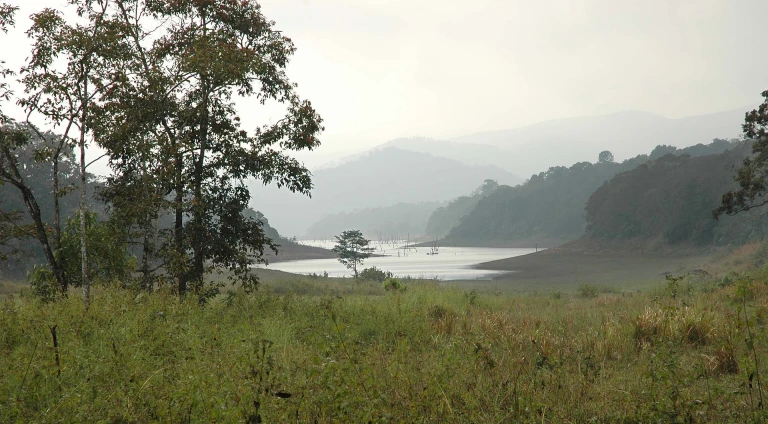 Periyar Wildlife Sanctuary, Kerala
For nature enthusiasts, a visit to the Periyar Wildlife Sanctuary is a must. Take a boat ride on the Periyar Lake and spot elephants, tigers, and a variety of bird species in their natural habitat.
5. Ayurvedic Massage and Spa: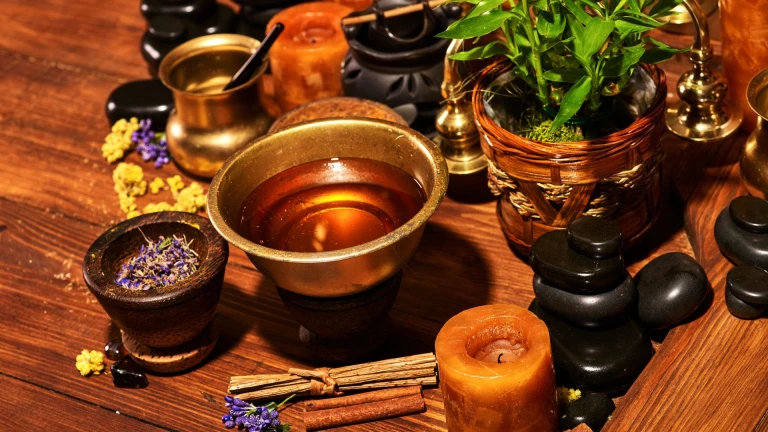 Ayurvedic Therapies
Pamper yourself with an authentic Ayurvedic massage and spa treatment. Kerala is renowned for its traditional Ayurvedic therapies, offering relaxation and rejuvenation amidst the natural surroundings.
6. Beach Retreat in Varkala: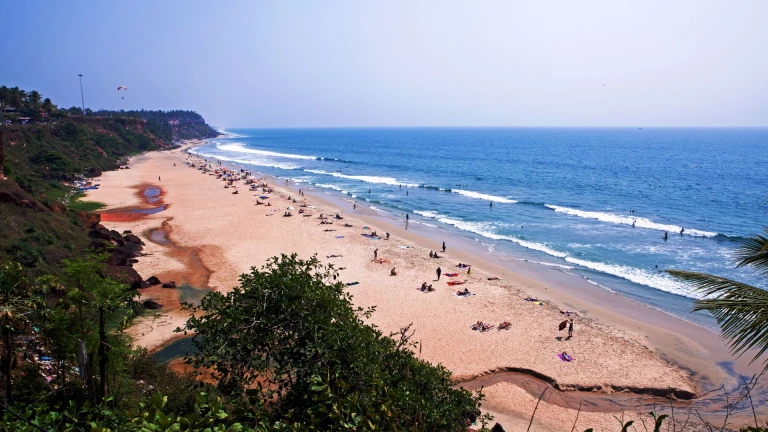 Varkala, Kerala
Escape to the golden sands of Varkala Beach. With its stunning cliffs, pristine shoreline, and laid-back vibe, Varkala is an ideal spot for relaxation and beachside activities.
7. Culinary Delights in Kochi: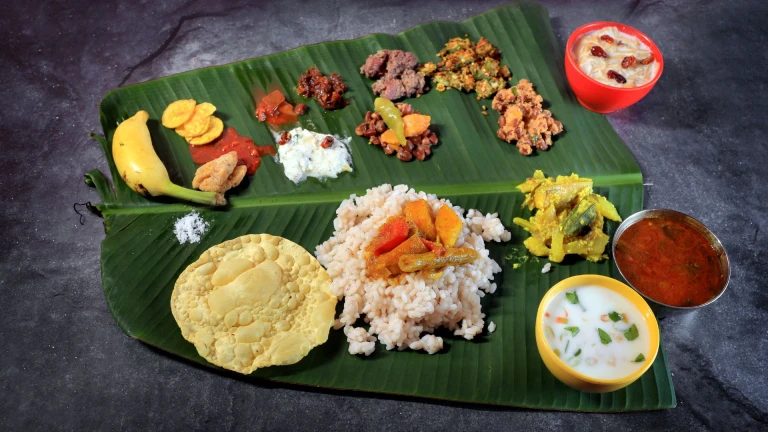 onam sadhya - traditional food kerala
Explore the vibrant culinary scene of Kochi. From seafood delicacies to traditional Kerala meals served on banana leaves, the diverse range of flavors will tantalize your taste buds.
8. Backwater Homestay in Kumarakom:
Kumarakom, Kerala
Experience the warmth of Kerala's hospitality with a homestay in Kumarakom. Nestled on the banks of Vembanad Lake, this tranquil destination offers an authentic glimpse into local life.
9. Treehouse Stay in Wayanad: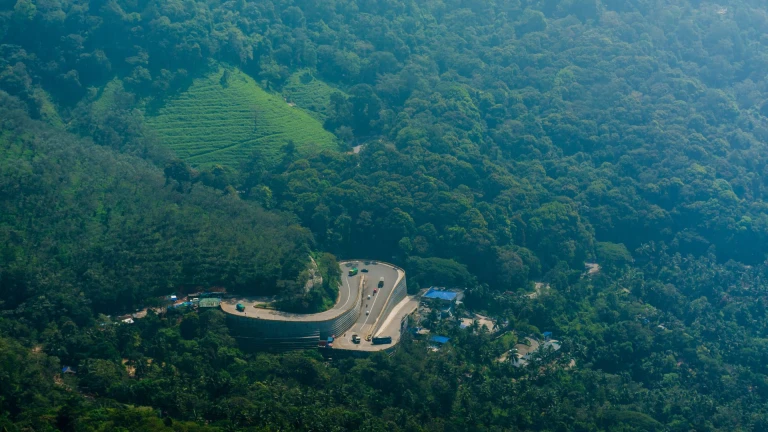 Wayanad, Kerala
Elevate your holiday experience by staying in a treehouse in Wayanad. Surrounded by lush greenery and wildlife, these unique accommodations provide a perfect blend of comfort and adventure.
10. Cultural Exploration in Thrissur: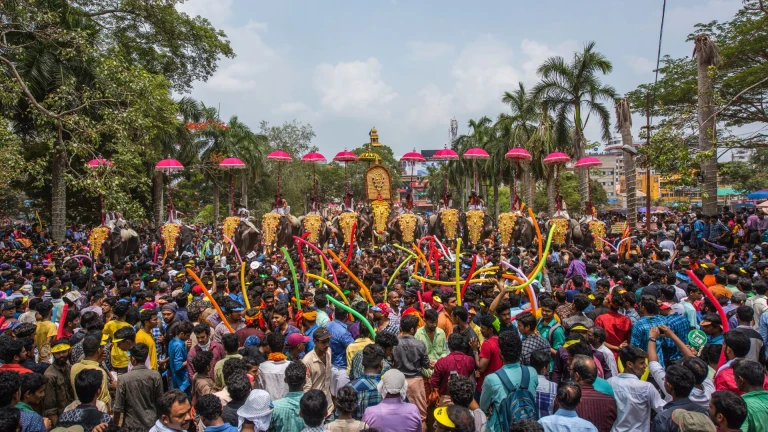 Thrissur Pooram
Visit Thrissur, the cultural capital of Kerala. Explore ancient temples, witness the grandeur of Thrissur Pooram festival, and delve into the rich cultural heritage of the region.
11. Adventure in Thekkady: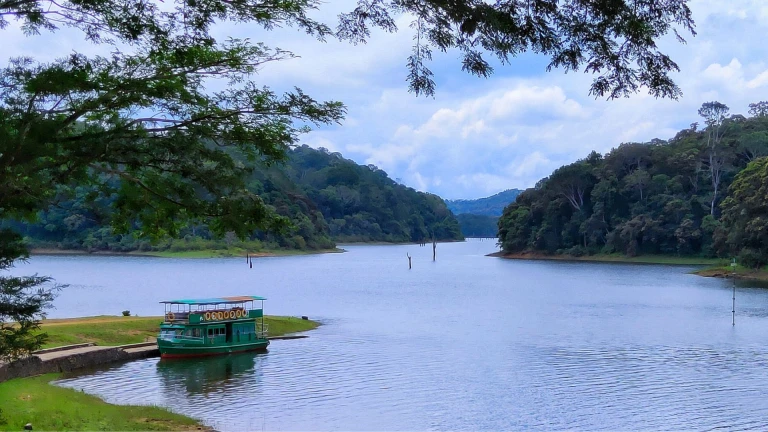 Thekkady Lake, Kerala
For adrenaline junkies, Thekkady offers exciting trekking and bamboo rafting experiences. Traverse through the Periyar National Park and spice plantations for an adrenaline-pumping adventure.
Read more: Discover Incredible Places to Visit for an Amazing Kerala Trip in 2023
This winter, let Kerala enchant you with its diverse landscapes, rich culture, and warm hospitality. Whether you're seeking relaxation on the beaches or adventure in the hills, Kerala has something for every traveler. Embrace the magic of 'God's Own Country' and create unforgettable memories amidst the beauty of winter in Kerala.