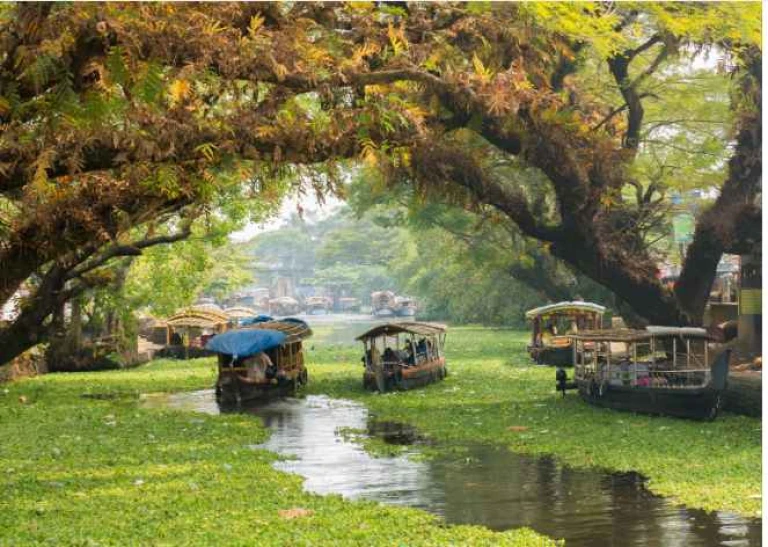 Kerala, often referred to as "God's Own Country," is a beautiful state in South India known for its lush landscapes, serene backwaters, vibrant culture, and rich history.
Here are 10 unique things you can do in Kerala:
1. Houseboat Stay in Alleppey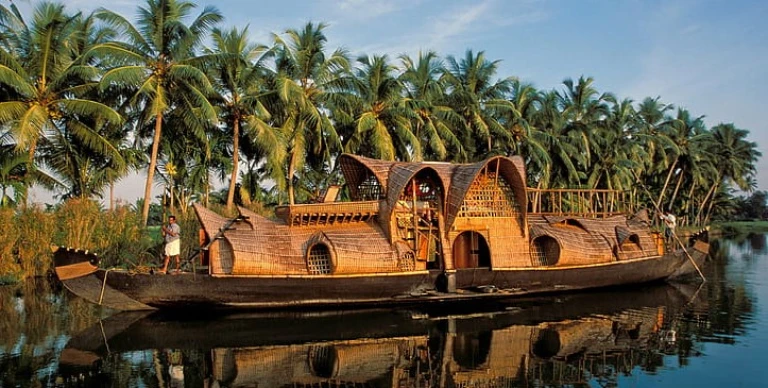 Spend a night or two in Alleppey aboard a traditional houseboat to see the backwaters of Kerala. This is a distinctive approach to taking in the area's breathtaking scenery.
Surrounded by the serene waters of the backwaters, it helps you de-stress and rejuvenate. Enjoy mouthwatering traditional Kerala food cooked onboard as you awaken to breathtaking vistas of lush vegetation.
Engage with the friendly inhabitants as you drive by little towns to immerse yourself in the culture. You can genuinely connect with nature and have the ideal getaway from the bustle of the city when you stay on a houseboat in Alleppey.
Also read: Cruising Through Kerala's Backwaters: A Traveler's Dream
2. Kathakali Performance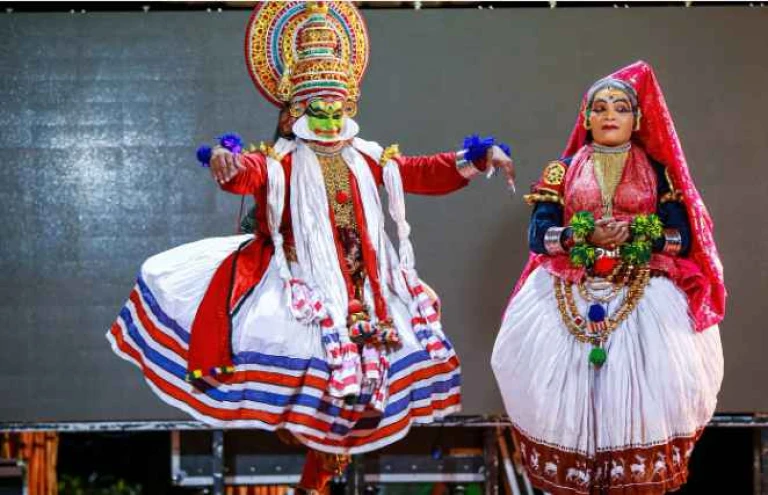 Take in a performance of classical Kathakali dance-drama. It's a distinctive kind of performance where artists convey stories using intricate makeup, lavish costumes, and expressive motions.
Hindu gods, devils, and heroes are among the figures portrayed by the actors in Hindu epics and mythology.
The performers' carefully applied "chutti" makeup accentuates their facial emotions. The energetic costumes create a captivating sight that immerses the audience in a world of old stories and emotions, especially when combined with the rhythmic beats of the drums and cymbals.
This art form has deep roots in the region's culture and is often showcased in traditional theaters called Koothambalams, which are specifically designed to enhance the visual and auditory experience of the performance.
3. Visit a Spice Plantation
Kerala is known globally for its trade in spices. Discover the many spices that are grown in the area by going on a guided tour of a spice plantation.
Walking around the verdant estate, you can smell the intoxicating scents of cardamom, cinnamon, cloves, and black pepper. Your tour guide will inform you about the methods of spice production and their value in regional cuisine and Ayurvedic treatment.
Remember to bring some freshly picked spices back home with you so you may enjoy the true tastes of Kerala.
Also read: Top 10 Places to Visit in Kerala in 2023
4.
Watch Beypore's Ships Take Shape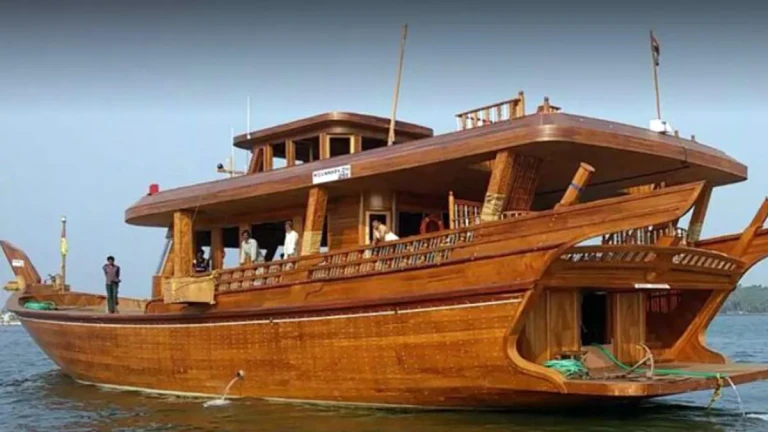 Beypore, a coastal town in Kerala, India, is renowned for its centuries-old shipbuilding tradition. Skilled craftsmen continue to create wooden ships using traditional techniques passed down through generations.
The sight of these majestic vessels reflects the town's rich maritime heritage. As you walk along the waterfront, you can hear the rhythmic sound of hammers hitting wood as the craftsmen carve and shape each piece.
The sweet aroma of teak and the salty Arabian Sea breeze fill the air, making the attention to detail and craftsmanship awe-inspiring.
5. Stay in a Treehouse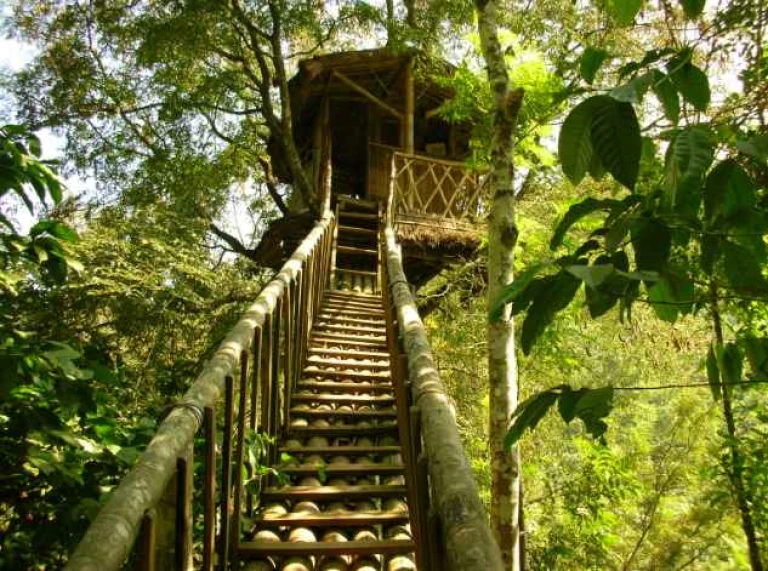 The unique chance to spend time in a treehouse surrounded by lush trees can only be found in Kerala. These treehouses, perched far above the ground, offer a warm and quiet retreat where you can completely detach from the outer world.
Enjoy the sounds of birds tweeting and leaves rustling as you wake up and spend your days exploring the nearby woods or just relaxing on the balcony and taking in the peace of the natural world.
A Keralan treehouse stay guarantees an amazing experience in harmony with the natural world, whether you're looking for adventure or just some peace.
Offering a tranquil retreat amid the verdant Western Ghats, the treehouse stay is located in Munnar, a charming hill station well-known for its tea plantations and breathtaking views.
Also read: Munnar, Kerala: Top 20 Activities and Attractions in 2023
6. Visit the Wayanad Edakkal Caves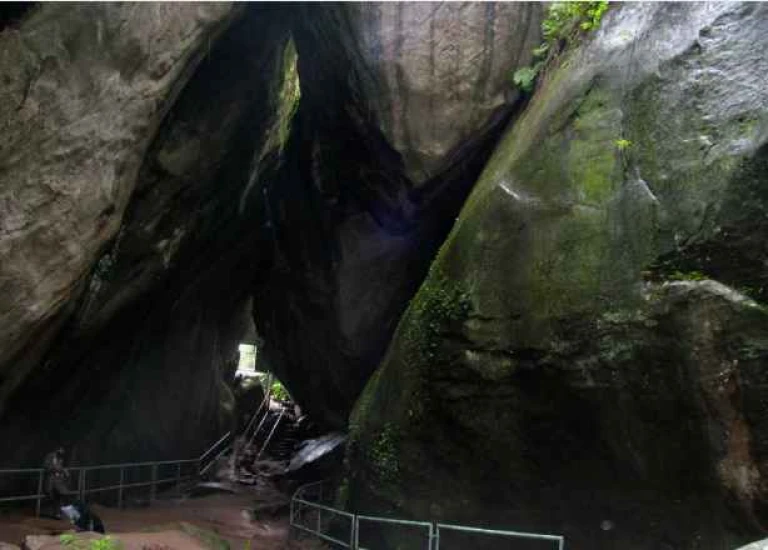 The Wayanad Edakkal Caves in Kerala, India, are a fascinating archaeological site known for its ancient rock art dating back thousands of years.
These caves offer a glimpse into the lives and cultures of early humans, with intricate carvings and paintings adorning the walls.
Exploring the caves offers a unique opportunity to delve into history and witness an extraordinary piece of human heritage.
The caves offer a spiritual experience as visitors navigate through narrow passages and witness the play of light and shadow on rock art, awe, and admiration for the creativity and skills of our ancestors.
Also read: Discovering the Treasures of Kannur, Kerala: A Traveler's Guide
7. Take a Bamboo Rafting Tour in Periyar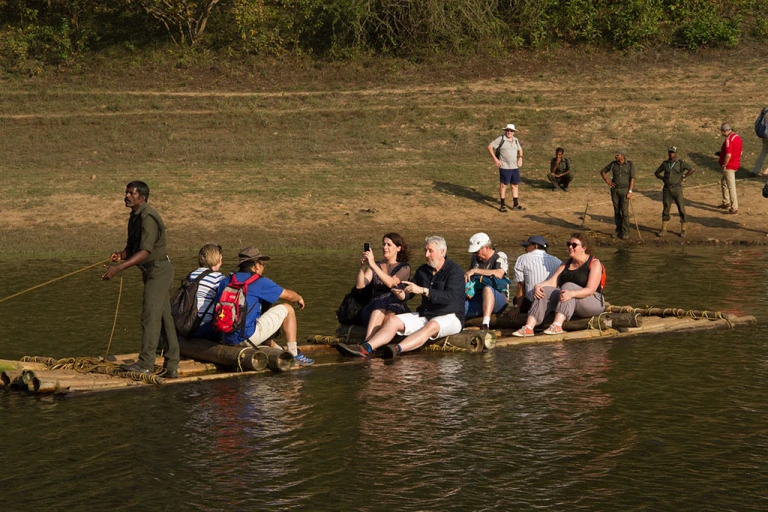 On a bamboo raft, explore the Periyar National Park and Wildlife Sanctuary. This lets you get up close and personal with the animals in their environment.
Elephant herds may be seen taking baths at the side of the tranquil Periyar Lake as you float around it.
The encounter will be interesting and enlightening as the knowledgeable guides share their expertise on the local plants and animals.
A bamboo rafting excursion in Periyar is an amazing experience that will make you appreciate India's abundant biodiversity for a lifetime.
8. Attend a Theyyam Ritual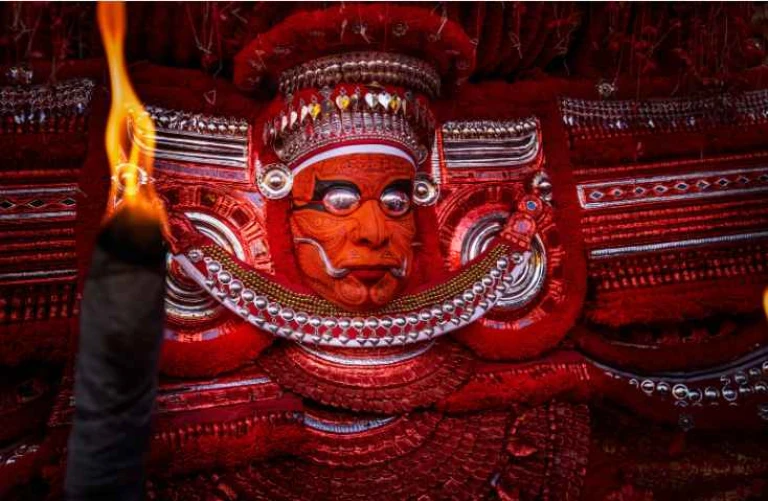 In North Kerala, theyyam is a customary devotion when artists assume the roles of gods. Experiencing a Theyyam ceremony firsthand is a singular cultural event.
The actors dress in colorful clothes and apply elaborate makeup to become celestial creatures.
The energizing dancing moves and rhythmic music enhance the ethereal ambiance. Seeing the community's commitment to and faith in this age-old art form is intriguing.
9. Explore Fort Kochi

Chinese fishing nets, colonial architecture, and a thriving artistic community are the main draws of this ancient district of Kochi.
Wander around the quaint alleyways with their vibrant buildings and take in the distinctive fusion of British, Portuguese, and Dutch architectural styles. Kochi's rich maritime past is reflected in the distinctive Chinese fishing nets, which offer a lovely backdrop for taking unforgettable shots.
Fort Kochi is also a center for art lovers, with a large number of theaters, galleries, and art cafés exhibiting the vibrant creative talent of the area.
10. Visit Silent Valley National Park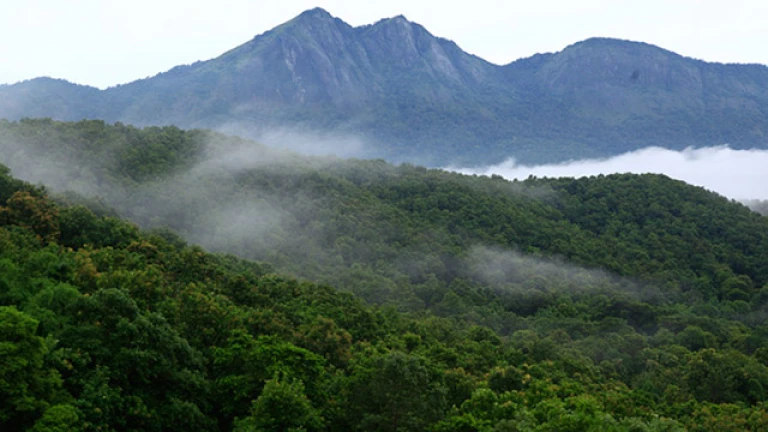 If you're looking to immerse yourself in the stunning beauty of nature, you can't go wrong with a visit to Silent Valley National Park in the Nilgiri Hills, a biodiversity hotspot that's home to a variety of plants and animals, some of which are endangered.
It's a paradise for nature lovers with its lush greenery and crystal-clear waterfalls.
Plus, it's a great spot for wildlife enthusiasts, as you can spot rare animals like the lion-tail macaque while walking along its tranquil paths.
Also read: Discover Incredible Places to Visit for an Amazing Kerala Trip in 2023
Kerala's appeal lies in its stunning landscapes and its warm residents. Engaging with locals provides insight into their traditions and lifestyle, fostering a deeper connection with the region.
The state's vibrant festivals and artistic expressions deepen cultural immersion, enriching travel experiences and fostering genuine connections with people and places.
These interactions allow for a deeper appreciation of Kerala's heart and soul, making it "God's Own Country.