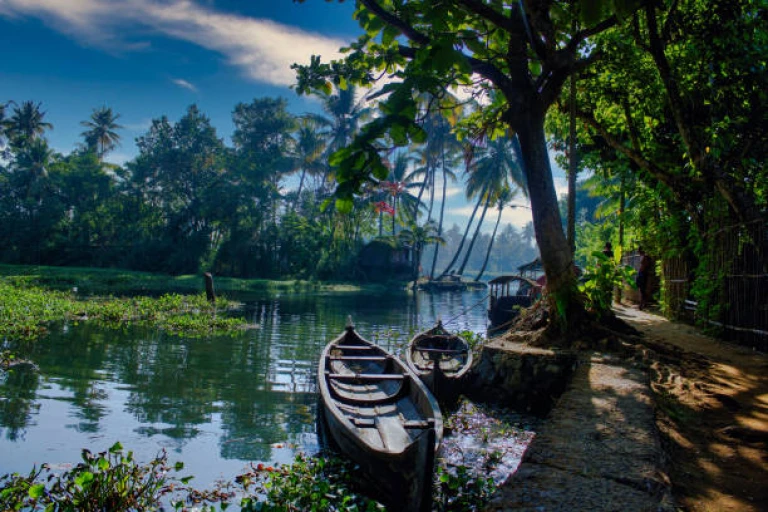 Kerala, often known as God's Own Country, is a prominent tourist destination in India that draws travelers from all over the world. It is located on the southernmost tip of India and has a diverse agricultural environment that includes coconut, sugar cane, rubber, and oilseeds. Beaches, hill stations, forts, backwaters, tea plantations, animal sanctuaries, waterfalls, and treehouses are among the best tourist attractions in Kerala.

Here is our top picks to visit in Kerala:
1. Munnar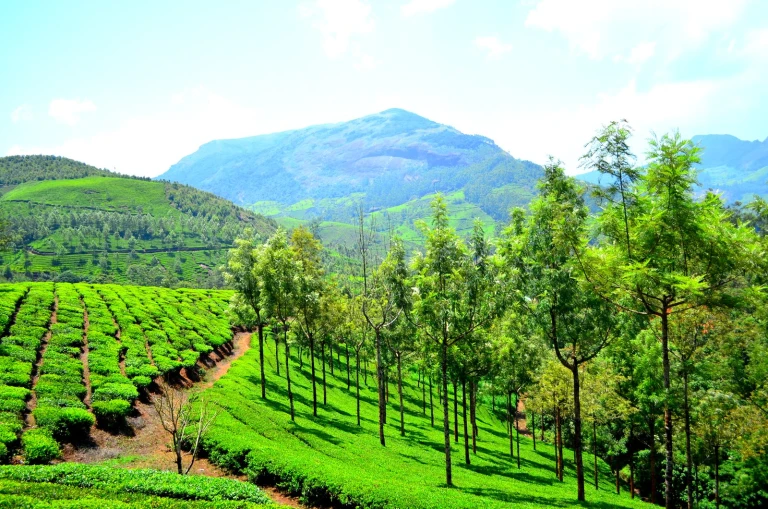 Munnar, a prominent tourist destination in Kerala, is a wonderful wonderland hidden in the slopes of the Western Ghats. The air is crisp and aromatic at 1,532 meters above sea level, with the perfume of freshly brewed tea leaves.
Munnar is famous for its expansive tea estates, which provide an enthralling panorama of unending rows of well-maintained tea trees. The cold environment adds to the allure, making it a great location for nature aficionados and adventure seekers. The winding roads lead to vast fields of tea plants strewn over mountains, producing a postcard-perfect scene.
Munnar is a must-see location due to the pure air and perfume of tea, as well as the mist that wraps over the hills and waterfalls that cascade down the slopes. Visitors can also indulge in activities like tea tasting and tea plucking, immersing themselves in the rich tea culture of the region. The tranquil atmosphere and breathtaking views make Munnar a haven for relaxation and rejuvenation amidst nature's beauty.
How to Reach Munnar
Munnar, in the Western Ghats, is accessible by road from surrounding towns such as Kochi, Madurai, and Coimbatore. Cochin International Airport, located around 110 kilometers away, is the nearest airport. Another way to go to Munnar is via rail.
The nearest railway station is Aluva, which has direct connections to major Indian cities. To go to Munnar, take a cab or a bus from Aluva. In addition, there are frequent bus connections from major towns in Kerala to Munnar.
Where to Stay in Munnar
Tea Estate Bungalows, Tea Estate Bungalows, Tea Estate Bungalows Riverfront Homestay Cottages Treehouses Farmhouses and eco-lodges Some popular localities in Munnar with a range of housing alternatives include Tribal Villages in Munnar Town, Devikulam, Pallivasal, Chithirapuram, and Bison Valley Road.
There are lots of options to suit every budget and style, whether you choose a magnificent tea estate villa or a modest homestay cottage by the river. If you want to have a truly unique experience, you may stay in treehouses, farmstays, eco-lodges, or even tribal settlements in and around Munnar.
The best time to visit is: During the winter months of December to February when the weather is cool and pleasant. The temperature during this time ranges from 10°C to 25°C, making it ideal for exploring the tea plantations and enjoying outdoor activities like trekking and wildlife spotting.
Things to do: Eravikulam National Park, Cheeyappara Waterfalls, Top Station, Marayoor Dolmens, Mattupetty Dam, Kundala Lake,Lockhart Gap, TATA Tea Museum, Blossom Park, Attukal Waterfalls, Pothamedu ViewPoint,

2. Alleppey
Alleppey, known as Kerala's "Venice of the East," is famous for its lovely backwaters and palm trees. Visitors may immerse themselves in village life aboard a traditional Kerala houseboat, known as a "kettuvallam," and watch the annual Nehru Trophy Boat Race, an exciting spectacle reflecting Kerala's cultural history. The neighboring Vembanad Lake, Kerala's biggest, provides spectacular views of the surrounding environment.
How to Reach Alleppey
Due to its great road connection, Alleppey, also known as Alappuzha, is easily reachable from locations like Trivandrum and Kochi. The closest airport is Cochin International Airport, which is about 78 kilometers away. Travelers may easily get to Alleppey via bus or cab from the airport. Train connections to the city are also excellent, with Alleppey Railway Station serving as a key intersection on the Southern Railway network.
Where to Stay in Alleppey
Houseboats or homestays near Alappuzha Beach, Punnamada Lake, Alleppey Backwaters, and Marari Beach
Best Time to Visit Alleppey: Winter (September – March) and Summer (April – May)
Things to do: Backwaters and Houseboats, Alappuzha Beach, Nehru Trophy Boat Race (Snake Boat Race) in Punnamada Lake, Ambalapuzha Sree Krishna Temple, International Coir Museum, St. Mary's Forane Church, Arthunkal Church, Alleppey Beach
3. Wayanad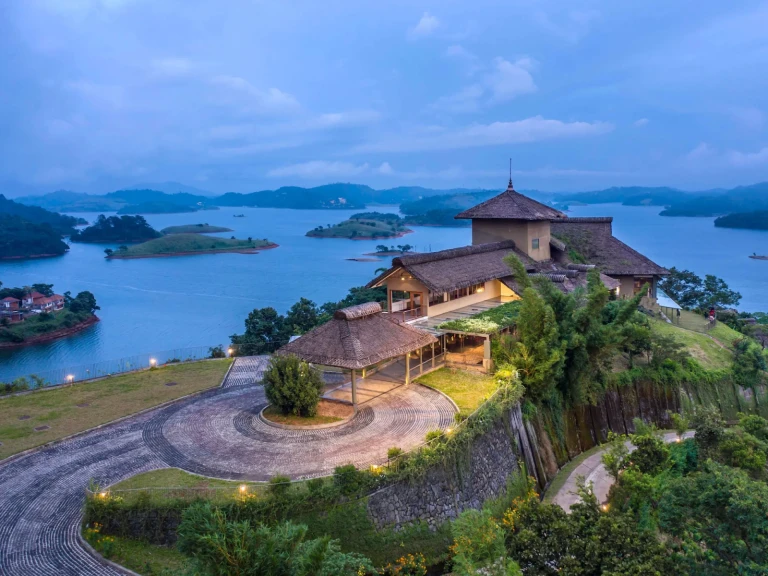 Wayanad, a natural beauty close to Karnataka, is well-known for its bamboo forests, coffee farms, and rice paddies. The area is home to a variety of species, including birds, elephants, and tigers. Wayanad has picturesque vistas of woods, waterfalls, and ancient caverns at heights between 700 and 2100 meters. Exploring spice plantations, smelling cardamom and cloves, and eating traditional Malabar food are all options for visitors.
Rare species like the Nilgiri langur and Malabar giant squirrel may be found at the Wayanad Wildlife Sanctuary, a well-liked tourist destination.
How to reach Wayanad
Kozhikode and Mysore, two adjacent cities, may be easily reached by car, while Calicut International Airport is the closest airport. Travelers from Kozhikode and Mysore can use the regular bus service and taxis. For those flying, the Calicut International Airport provides a variety of ways to go about the area.
Where to Stay in Wayanad
Eco-resorts and homestays in Kalpetta, Vythiri, Sulthan Bathery, and Mananthavady
Best Time to Visit Wayanad: The best time to visit Wayanad is during the months of October to May. During this time, the weather is pleasant and ideal for exploring the lush greenery and natural beauty of the region. The monsoon season, from June to September, should be avoided as heavy rainfall can make it difficult to engage in outdoor activities.
Things to do: Wayanad Wildlife Sanctuary, Meenmutty Falls, Banasura Sagar Dam, Lakkidi, Sentinel Rock Falls, Kuruva Island, Chembra Peak, Soochipara Falls, Edakkal Caves, Pookode Lake, Muthanga Wildlife Sanctuary,Thirunelli Temple, Pakshipathalam
4. Kochi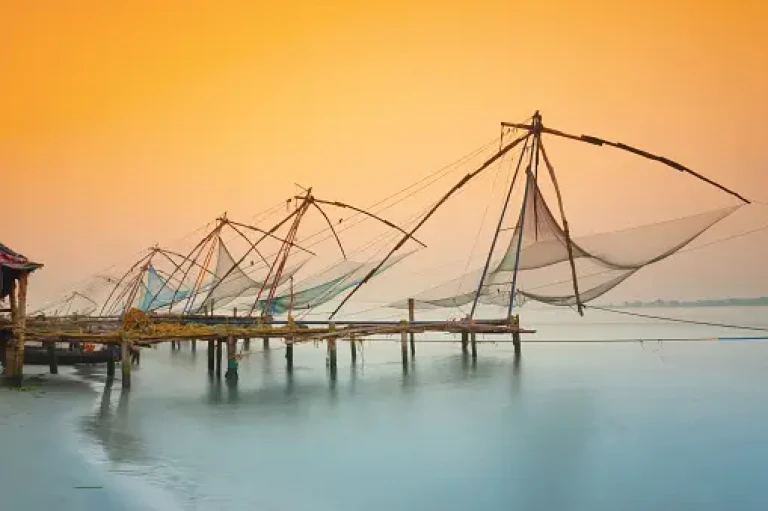 Kochi, popularly known as the "Queen of the Arabian Sea," is a mix of history and modernity, including Saint Francis Church and the ruins of Vasco Da Gama. The city received a United Nations prize for its solar-powered airport.
Kochi's multicultural atmosphere is defined by colonial-era structures and Chinese fishing nets on its waterfront. Visitors may wander through spice markets, Mattancherry, and Fort Kochi, inhaling the fragrances of cloves, pepper, and cinnamon.
The bustling cultural scene, which includes traditional Kathakali performances as well as modern galleries, makes it a one-of-a-kind destination. The city's multicultural atmosphere appeals to all preferences, making it a genuinely unique vacation.
How to Reach Kochi
Fort Kochi is around 45 kilometers from Cochin International Airport and is easily accessible by vehicle. There are several modes of transportation accessible, including taxis, buses, and private vehicle rentals, making it easy for passengers to reach Fort Kochi from the airport.
Furthermore, the city is well-connected by rail and has its own train station, offering guests another handy form of transit.
Where to Stay in Kochi
Popular places to stay in Kochi include heritage guesthouses or boutique hotels on Princess Street, Fort Kochi Beach, Mattancherry, and Vasco da Gama Square. These locations provide a distinct combination of historical elegance and modern facilities, allowing tourists to immerse themselves in the city's rich cultural past while remaining comfortable.
Furthermore, these places are close to prominent tourist attractions, restaurants, and retail districts, making them perfect alternatives for tourists wishing to explore Kochi.
Best Time to Visit Kochi: It is an all-season destination.
Things to do: Chinese Fishing Nets, Vasco da Gama Square, Vasco House, St. Francis Church, Jewish Synagogue, Dutch Cemetery, Spice Markets Basilica of Santa Cruz, Cherai Beach. Mattancherry Palace, Jew Town, David Hall,
5. Kumarakom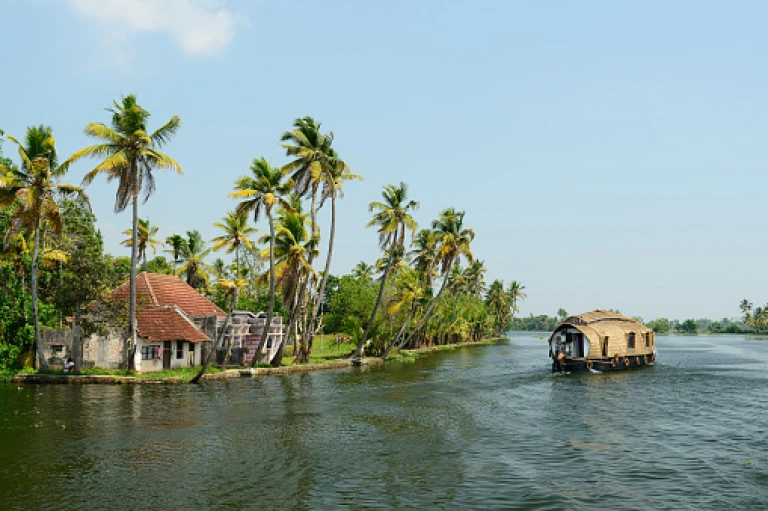 With its lush vegetation and wide variety of bird species, Kumarakom, a well-known tourist attraction in Kerala, draws travelers with its calm backwater experience close to Vembanad Lake.
The community is home to opulent resorts and houseboats, offering visitors a one-of-a-kind and spectacular vacation. Houseboat trips are unhurried excursions that let visitors take in the tranquil waterways and a bright sunset against coconut palms.
The serene backwaters of Kumarakom offer a pleasant retreat from city life and the chance to view colorful migrating birds and take in the soothing surroundings. For bird aficionados, the Kumarakom Bird Sanctuary, which draws migrating birds from all over the world, further improves the experience.
How to Reach Kumarakom
The distance between Cochin International Airport and Kumarakom which is about 78 kilometers away is short and accessible by car. From the airport, driving to Kumarakom takes roughly two hours. Additionally, regular bus connections from nearby places like Kochi and Kottayam make it simple for visitors to reach this serene location.
Where to Stay in Kumarakom
Popular lodging choices in Kumarakom include luxury resorts with views of Kerala's backwaters, traditional houseboats, and heritage Kerala homestays with views of canals. These lodgings provide a distinctive and immersive experience that enables guests to fully enjoy the area's natural splendor. For those seeking more economical solutions, there are also budget-friendly hotels and guesthouses accessible.
Best Time to Visit Kumarakom: Winter (September – March) Summer (April – May)
Things to do: Kakkathuruthu, Bay Island Driftwood Museum, Aruvikkuzhi Waterfall, Pathiramanal Island, Vembanad Lake, Kumarakom Bird Sanctuary.
6. Kovalam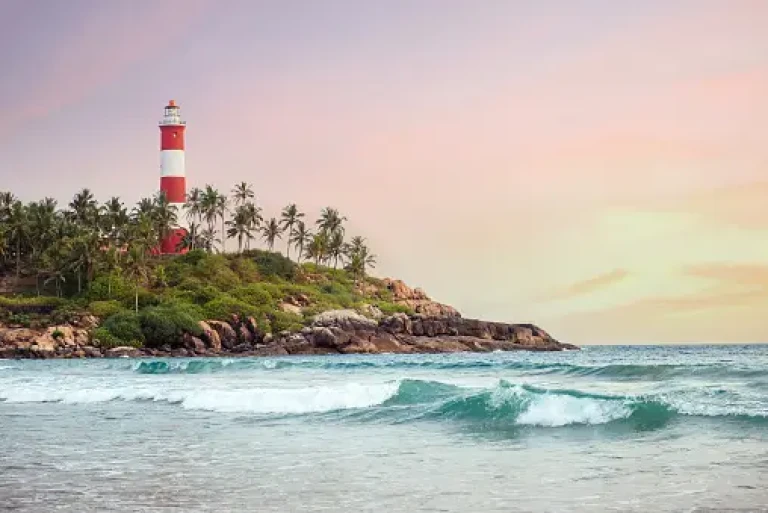 Due to its clean beaches and attractive surroundings, Kovalam, a coastal town in Kerala, India, is a heaven for beach lovers and environment aficionados. The town is the perfect place to unwind and recharge because it has a peaceful ambiance and spectacular vistas.
Along with swimming and surfing, tourists may partake in Ayurvedic therapies and yoga retreats. Kovalam's relaxed atmosphere and magnificent sunsets offer a tranquil getaway from daily life.
Lighthouse, Samudra, and Hawa are three of the town's stunning beaches, offering a tranquil respite from the daily commotion. Visitors may enjoy the captivating sight of fishermen pulling in their catch as well as the colorful boats dotting the beach as the day breaks.
The town also offers Ayurvedic massages and treatments. offers delectable seafood delicacies to tantalize the taste buds.
How to Reach Kovalam
It is only 16 kilometers from Thiruvananthapuram, the state capital, and is reachable by road. Trivandrum International Airport is the closest airport. Visitors may easily go to Kovalam from the airport by bus or taxi. Due to the town's excellent road connectivity, it is simple for visitors to explore the neighboring areas as well.
Where to Stay in Kovalam
Hotels or resorts with beach access close to Kovalam, Lighthouse, Hawa, and Samudra beaches. These lodgings provide convenient access to the beach and breathtaking ocean views. Additionally, some resorts provide opulent extras like spa services and swimming pools. Visitors can select from a variety of alternatives based on their interests and budget.
Best Time to Visit: All-Season Destination
Things to do: Kovalam Beach, Lighthouse Beach, Samudra Beach, Hawa Beach, Neyyar Dam, Vizhinjam Marine Research Museum, Vizhinjam Cave Temple, and Surfing Activities.
7. Vagamon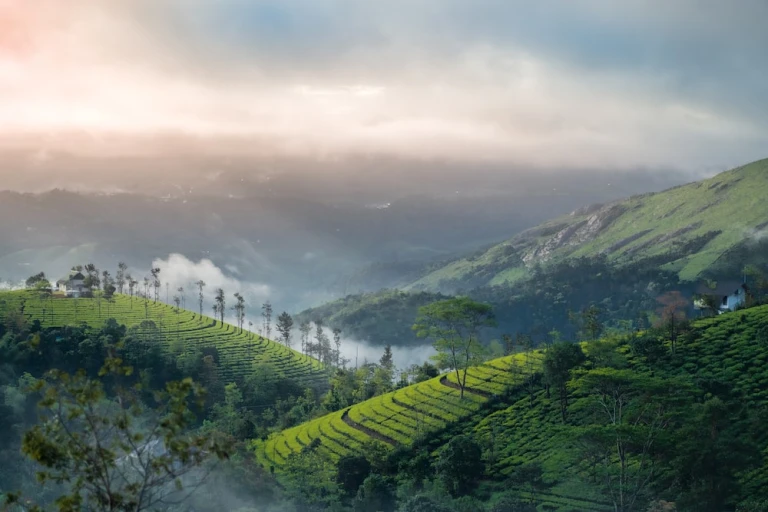 Kerala's undiscovered jewel, Vagamon, is a charming hill town tucked away amid the state's undulating hills. Its verdant scenery, tumbling waterfalls, and mist-shrouded valleys offer a calm respite from the bustle of the city.
Its appeal is enhanced by the chilly air, making it a must-visit location for travelers. Visitors may take leisurely strolls through tea plantations, challenging hikes to adjacent hills, or simply enjoy the peace and quiet of the area.
Rock climbing and paragliding are two more adventure activities popular in the area. A number of religious structures and temples can be found in Vagamon, giving guests a chance to learn more about the area's spiritual side.
How to Reach the Vagamon
Major Keralan cities and towns are easily accessible from Vagamon. Cochin International Airport, which is around 100 kilometers distant, is the closest airport. By taking a bus or a cab from the airport, you may easily get to Vagamon. Another handy choice for travelers is Kottayam, which is located around 64 kilometers from Vagamon and has regular train service.
Where to Stay in Vagamon
Popular locations to stay in Vagamon include Kurisumala, Thangalpara, Barren Hills, Pine Valley, and Moon Hill. A variety of lodging choices are available in these locations, including resorts, hotels, and homestays. You may discover acceptable lodging in these places, whether your preference is for an opulent stay or a cost-effective one. Additionally, staying in these areas makes it simple to visit Vagamon's attractions and natural beauty.
Best time to visit: All season
Things to do: Vagamon Meadows, Vagamon Lake, Karikadu View Point, Pine Forest, Thangan Hill, Murugan Hill, Kurisumala, Vagamon Falls, Maramala Waterfalls, Barren Hills, Mundakayam Ghat, Pattumalai Church, Ulipooni Wildlife Sanctuary, Vagamon Orchidarium and Floriculture Project, Peermade and Kuttikanam Castle
Also Read: Exploring India's 2023 Cricket World Cup Venues: A Culinary and Cultural Journey
8. Thekkady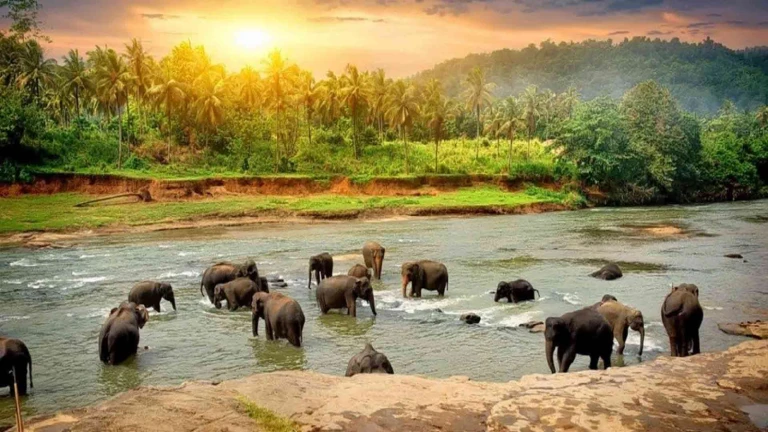 Elephants, Kathakali, and martial arts are famous in Kerala's Thekkady, a renowned tourist attraction. It is a popular forest tourism destination in Kerala and is home to animals including tigers, elephants, bison, deer, and Nilgiri langurs. In a tourist boat, visitors may travel the lake while taking in the sights of various animals, birds, and reptiles.
The famous Periyar Wildlife Sanctuary is found in Thekkady, which is situated in the Western Ghats. The sounds of leaves, birds, and elephants in the lush trees provide a singular experience. A boat excursion on the picturesque Periyar Lake, where elephant herds gather to quench their thirst, is another option for tourists. Thekkady is renowned for its adventure activities including hiking and bamboo rafting as well as its guided tours and spice farms.
How to Reach Thekkady
The location is well connected to major Kerala cities. Madurai International Airport in Tamil Nadu is around 136 kilometers distant. Thekkady is also accessible by road, with regular bus services available from surrounding towns such as Kochi and Thiruvananthapuram.
There are also train stations in adjacent towns such as Kottayam and Madurai, making it possible for visitors to reach Thekkady by train.
Where to Stay in Thekkady
Popular places to stay in Thekkady include resorts or hotels around the Periyar Wildlife Sanctuary, Kumily, Murikkady, and Vandiperiyar. These places include a variety of housing options, ranging from luxury resorts to budget-friendly motels.
There are also homestays and guesthouses available for those seeking a more authentic and local experience.
Best time to visit: all seasons
Things to do: Periyar National Park, Periyar Tiger Trail, Bamboo Rafting, Border Hiking, Gavi Forest, Mangaladevi Temple, Deepa World Spice, Ayurvedic Garden, Peermedu, Mullaperiyar Dam, Elephant Junction, Pandikuzhi Waterfalls, Kadathanadan Kalari & Navarasa Kathakali Centre, Vandanmedu Cardamom Hills and Vandiperiyar Spice Plantations.
9. Athirapally Waterfalls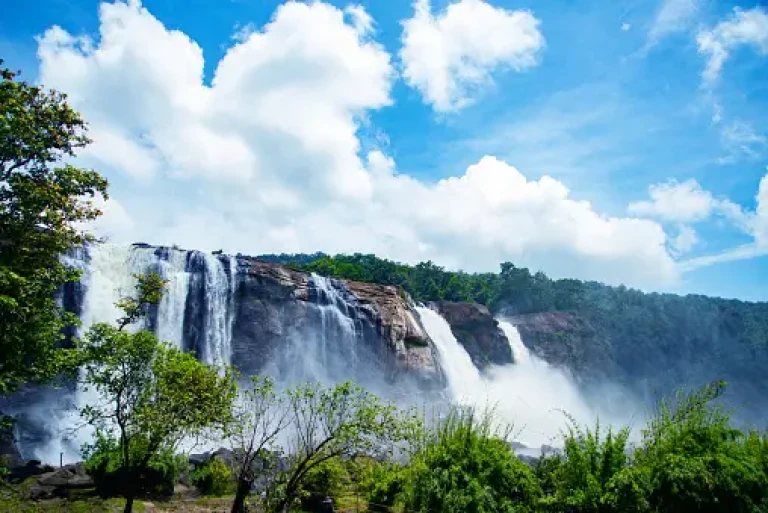 The beautiful Athirappally Waterfalls, which are situated in Kerala's Thrissur region, are renowned as the "Niagara Falls of India" because of their size and magnificence. It is a well-known location for filming Indian movies and is 80 feet in height and 330 feet in width. It is a Western Ghats UNESCO World Heritage Site since it is a component of the Chalakudy River.
The sound of the waterfall and the mist contribute to the ethereal splendour of the waterfalls, whose falling waters draw visitors from all over the world. For those who enjoy the outdoors and adventure, the waterfalls are a must-visit location since they provide breathtaking views of the tumbling water and vibrant greenery.
How to Reach the AthirappAlly Waterfalls
From towns and cities close by, it is simple to drive to the falls. Visitors may enjoy a variety of vistas of the waterfall thanks to the well-maintained trails and overlooks.
For individuals who would rather not drive, there are many local transit choices accessible. The history and ecology of the region around the waterfalls are covered in the intriguing guided excursions that are available to visitors.
Where to Stay near AthirappAlly Waterfalls
Luxury Hotels Homestays along the river below waterfalls that face the river or face the waterfalls offer tourists a distinctive and immersive experience. These lodgings provide breath-taking views of the rivers or majestic waterfalls, enabling visitors to fully experience the area's breathtaking natural splendor.
Additionally, staying at one of these resorts or homestays enables visitors to quickly reach the falls and leisurely stroll the nearby nature trails.
Best time to visit: The best time to visit waterfalls is typically during the rainy season when the water flow is at its peak, creating a more dramatic and powerful display. It is advisable to check the local weather conditions and water levels before planning a trip to ensure an optimal experience.
Things to do: Athirapally & Vazhachal Waterfalls, Charpa Falls, Chalakudy River and Sholayar DamNational Park are some of the main attractions in the area. Visitors can also enjoy activities such as bird watching, trekking, and photography in the lush green surroundings.
Additionally, there are several viewpoints and picnic spots where visitors can relax and enjoy the scenic beauty of the waterfalls and surrounding landscapes.
10. Varkala
Golden beaches and breathtaking views of the Arabian Sea may be found at the coastal treasure of Varkala. The natural beaches are open for exploration, sunbathing, swimming in the cool seas, and taking part in yoga or Ayurvedic therapies.
An ethereal aura is created by the singing of worshippers at the historic Janardhana Swamy Temple. Varkala is a must-visit location for nature enthusiasts since it is a sanctuary where the tired mind finds relief and the restless heart finds serenity.
How to Reach Varkala
Thiruvananthapuram and Varkala are connected by road and separated by around 51 kilometers. Trivandrum International Airport is the closest airport. To get to Varkala from the airport, just take a bus or a cab. Thiruvananthapuram to Varkala is a picturesque drive, with views of the coastline and lush green surroundings.
Where to Stay in Varkala
Accommodations in Varkala are frequently found at Papanasam Beach, Odayam Beach, and the North Cliff region. Guesthouses, resorts, and homestays are just a few of the possibilities that are available. Varkala offers a variety of accommodations, from magnificent resorts to more affordable ones, to suit any traveler's preferences.
Best time to visit: The best time to visit Varkala is during the winter months of November to February, when the weather is pleasant and ideal for beach activities. Additionally, this time of year also coincides with the peak tourist season, so visitors can expect a lively atmosphere and plenty of events and festivals to enjoy.
Things to do: Varkala Beach, Water Sports in Varkala, Edava Beach, Thiruvambadi Beach, Kappil Beach, Papanasam Beach, Varkala Lighthouse, Anjengo Fort, 590 Cliff, Janardhana Swamy Temple, Sivagiri Mutt, Vishnu Temple, Sarkara Devi Temple, Ponnumthuruthu Island, Varkala Tunnel, Varkala Aquarium, Kaduvayil Thangal Dargah and Kaduvayil Juma Masjid
11. Kozhikode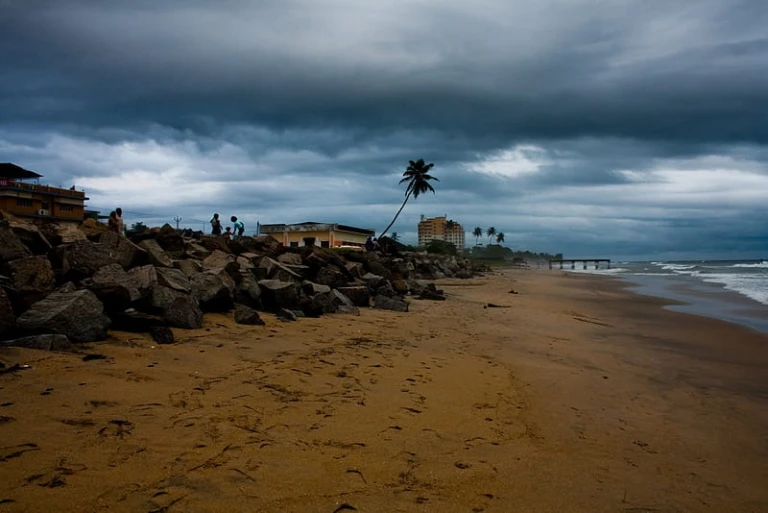 Kozhikode is a city rich in history, culture, and gastronomic treats. Its spice shops, and historic buildings such as the Tali Temple, and Kozhikode Beach provide a peaceful respite from the city's bustle. Local cuisine, including Malabar delicacies like biryani and prawns, is available to visitors. The colorful festivities of the city highlight its rich legacy, creating unique experiences.
Malabar cuisine's distinct tastes, ranging from biryanis to seafood, are guaranteed to please. The city's streets are teeming with hidden treasures that sell real spices and fresh fruit. The friendly welcome of the residents adds to the city's attractiveness, as do their traditional arts and crafts. Travelers are left with a lasting image of Kozhikode.
How to Reach Kozhikode
It has a road network and a domestic airport, Calicut International Airport. The airport is well-connected to major cities in India, making air travel to Kozhikode accessible. Furthermore, the city is well connected by a highway network, making it easily accessible by car from adjacent cities and states.
Where to Stay in Kozhikode
Some of the most popular places to stay in Kozhikode include Pantheerankavu, Malaparamba, Nadakkavu, Palayam, Puthiyara, Cherooty Road, Eranhipalam, Mavoor Road, Feroke Road, and Ramanattukara. These places provide a variety of lodging alternatives, including luxury hotels, cheap hotels, and guesthouses. Homestays and serviced flats are also available for those seeking a more customized and comfortable stay.
Best time to visit: is between October and February, when the weather is mild and suitable for seeing the city's attractions. The monsoon season, which lasts from June to September, should be avoided since excessive rain might cause travel delays.
Things to do: Kozhikode Beach, Kappad Beach, Kadalundi Bird Sanctuary, Mavoor Road, Palayam,or Calicut Byepass Road, Beypore Beach, Kozhippara Falls, Sarovaram Bio Park, Thusharagiri Falls, Thikkoti Lighthouse, Kadalundi, Thalikkunu Shiva Temple, Tali Temple, Lion's Park, Thiruvachira Sree Krishna Temple, Kalipoyika Backwaters, Mananchira Square, Art Gallery And Krishna Menon Museum and Peruvannamuzhi Dam
12. Thrissur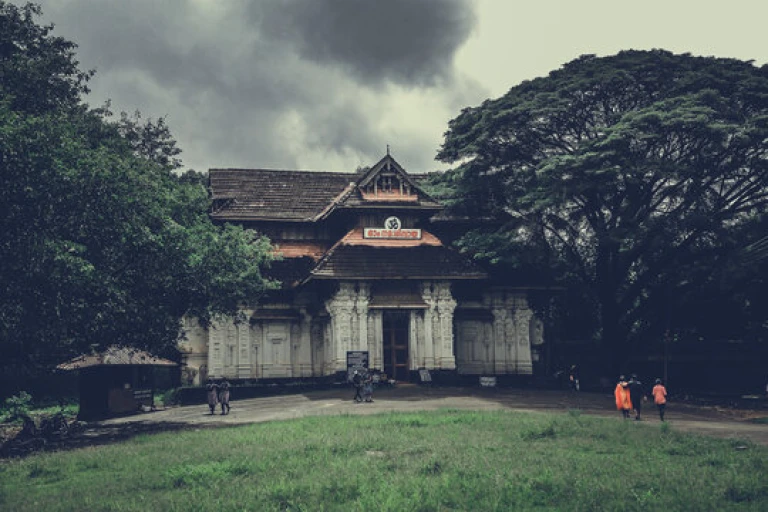 Thrissur, Kerala's Cultural Capital, is a bustling city noted for its ancient temples, big festivals, and traditional arts and crafts. Visitors may visit the Vadakkunnathan Temple, which has exquisite sculptures that relate to legendary stories.
A must-see is the Thrissur Pooram festival, which features a stunning show of elephants, fireworks, and traditional music. With elaborate costumes and passionate movements, Kathakali performances, a classical dance-drama, bring old legends to life. Folk dances like Theyyam and Mohiniyattam, which are a feast for the senses with their complex motions and soul-stirring music, commemorate Kerala's rich cultural past.
Traditional percussion instruments from the region, such as Chenda and Maddalam, offer a distinct beauty to the region's music and dance styles. Thrissur commemorates Kerala's cultural history by providing a glimpse of it. Thrissur commemorates Kerala's cultural history by providing a glimpse of it through various festivals and events.
How to Reach Thrissur
Thrissur is easily accessible by car and is around 54 kilometers from Cochin International Airport. Thrissur Railway Station, an important junction in Kerala, is also easily accessible by rail. There are also frequent bus routes that connect Thrissur to major cities and towns around the state.
Where to Stay in Thrissur
East Fort, Ayyanthole, Viyyoor, Punkunnam, Guruvayoor, and Poothole are major tourist sites in Thrissur with a variety of hotel options. There is something for every traveler's taste, from luxury hotels to budget-friendly guesthouses. Furthermore, many of these places are close to major attractions and have easy access to public transit for quick city exploration.
The best time to visit: October to March are the best months to visit Thrissur since the weather is nice and suitable for visiting the city's attractions. Furthermore, this season corresponds with a number of festivals and cultural events in Thrissur, making it a dynamic and energetic time to explore the local culture.
Things to do: Guruvayur Temple, Punatthur Kotta, Shankara Samadhi, Peechi Dam, Vadakkunnathan Temple, Thrissur Zoo & Museum, Archaeological Museum, Bible Tower, Shakthan Thampuran Palace, Heritage Garden, Vilangan Kunnu, Basilica of Our Lady of Dolores, Chavakkad Beach, Arattupuzha Temple, Thiruvambadi Krishna Temple, Appan Thampuran Smarakam, Paramekavu Bhagavathy Temple, Peruvanam Mahadeva Temple and Vaidyaratnam Ayurveda Museum.
Also Read: Rediscover Mumbai: 15 Iconic Joints from Madras Cafe to K. Rustom
To Conclude
Kerala is famous for its natural beauty, but it is also recognized for its rich cultural heritage and customs. Traditional dance traditions like as Kathakali and Mohiniyattam are well-known in the state, as are colorful festivals such as Onam and Thrissur Pooram. These cultural customs have strong roots in Kerala's history and have been passed down through centuries.
Kerala is also known for its delectable food, which includes delicacies such as appam, puttu, and fish curry, which exhibit the state's distinct tastes and culinary prowess. These cultural experiences add to Kerala's already appealing tourism features, making it a very unique destination for visitors.