Gurgaon, a city known for its contemporary allure and rapid urbanization, is also a treasure trove of captivating locations for the discerning traveler. As you plan your visit to Gurgaon in 2023, let's take a more in-depth look at each of these fascinating destinations.
1. Kingdom of Dreams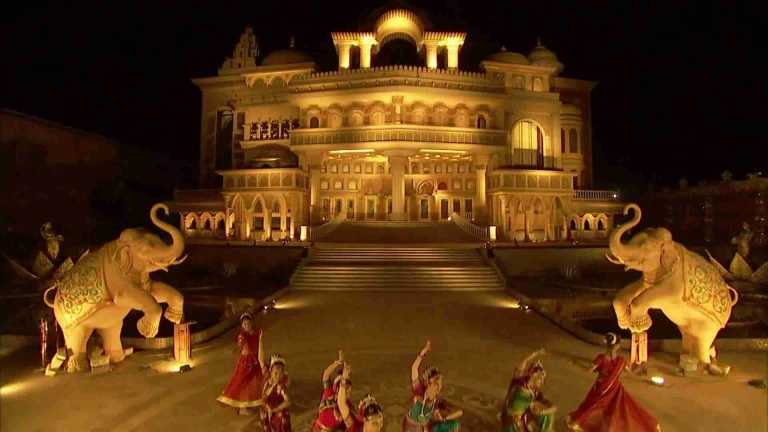 Gurgaon, Delhi Img: Gozo Cabs
The Kingdom of Dreams is a cultural and entertainment hub that offers an immersive experience of India's diverse art forms. It features stunning live performances, including Bollywood-style musicals, and a chance to explore the Nautanki Mahal, a majestic theater with unique storytelling.
2. Cyber Hub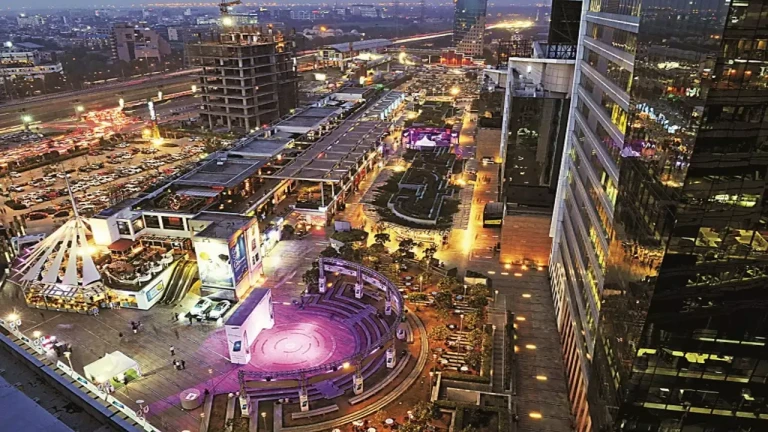 Cyber Hub Gurgaon, Img: The Times of India
Cyber Hub is the epicenter of Gurgaon's gastronomy and nightlife. This bustling complex houses a wide array of restaurants, bars, and cafes, each serving delectable cuisines from around the world. It's the perfect place to satisfy your culinary cravings and enjoy a vibrant nightlife.
3. Sultanpur Bird Sanctuary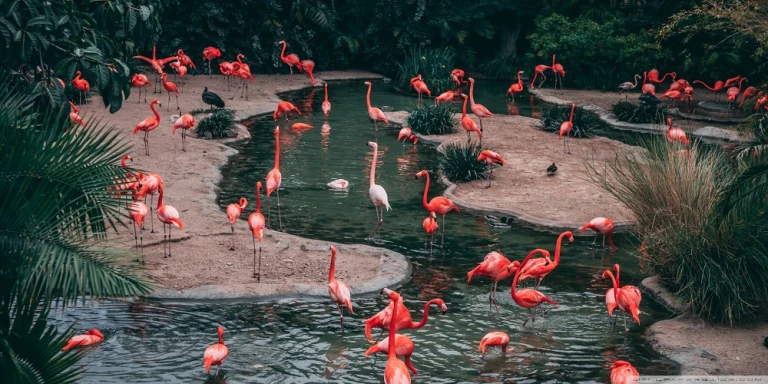 Sultanpur Bird Sanctuary Img: ghoomakard
Nature enthusiasts can lose themselves in the serene ambience of Sultanpur Bird Sanctuary. This sanctuary is a haven for migratory birds, especially during the winter season, making it a paradise for birdwatchers and photographers.
4. Aravalli Biodiversity Park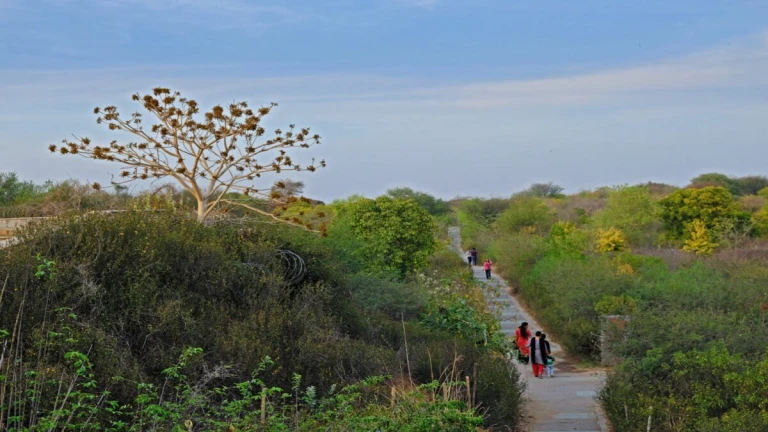 Aravalli Biodiversity Park Gurgaon Img: India Today
Escape the city's hustle and bustle by visiting the Aravalli Biodiversity Park. The park's winding trails take you on a journey through native flora and fauna, providing an opportunity for a tranquil picnic in nature's embrace.
Also read: Kaziranga National Park and Tiger Reserve Reopens for Tourists on October 15
5. Heritage Transport Museum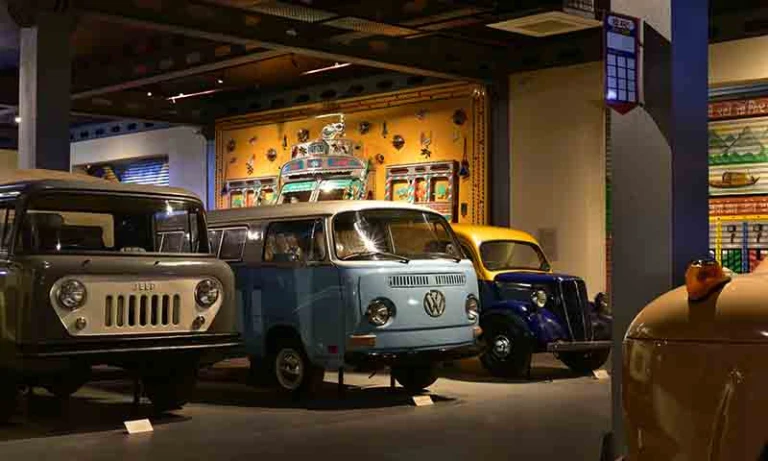 Heritage Transport Museum Gurgaon Img: YoMetro
The Heritage Transport Museum is a unique attraction that pays homage to India's transportation heritage. It showcases an impressive collection of vintage cars, two-wheelers, and a myriad of other transportation modes, offering a glimpse into the evolution of mobility in the country.
6. NeverEnuf Garden Railway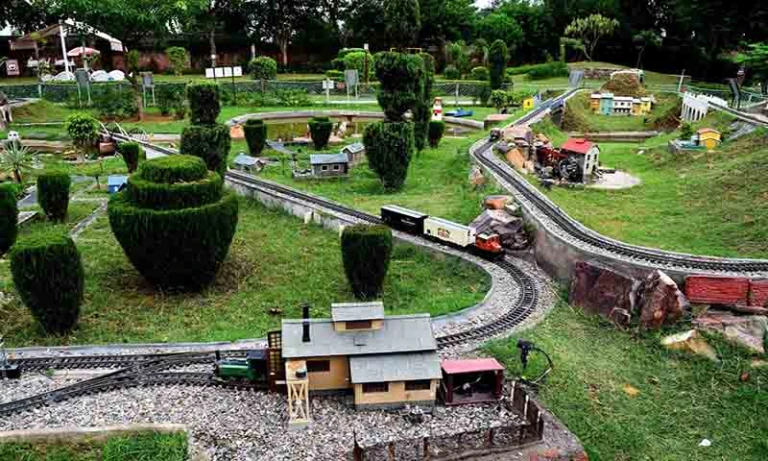 NeverEnuf Garden Railway Gurgaon Img: YoMetro
NeverEnuf Garden Railway offers a charming escape into the world of miniature railways. Marvel at the world's smallest working locomotive and the meticulously crafted miniature railway setups, a delight for train enthusiasts of all ages.
7. Wet 'n' Wild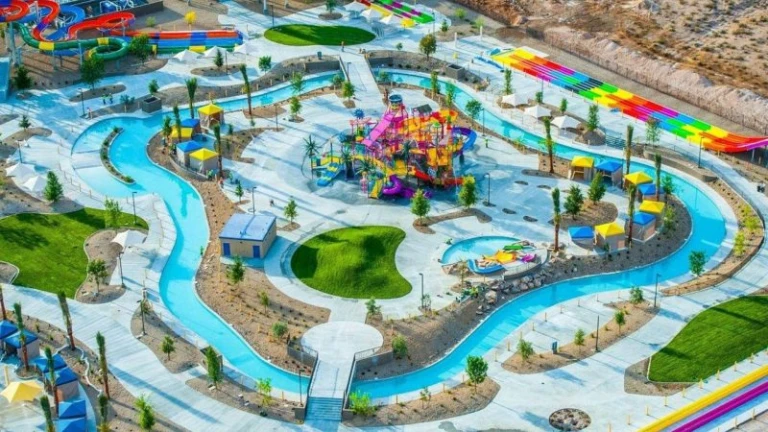 Wet 'n' Wild Gurgaon Img: Viral Bake
Wet 'n' Wild is a sprawling water park, perfect for a day of aquatic adventure. With a variety of thrilling water rides and slides, it's an excellent place for family fun, especially during the scorching summer months.
Also read: Places that you MUST VISIT in Delhi with your Family
8. Damdama Lake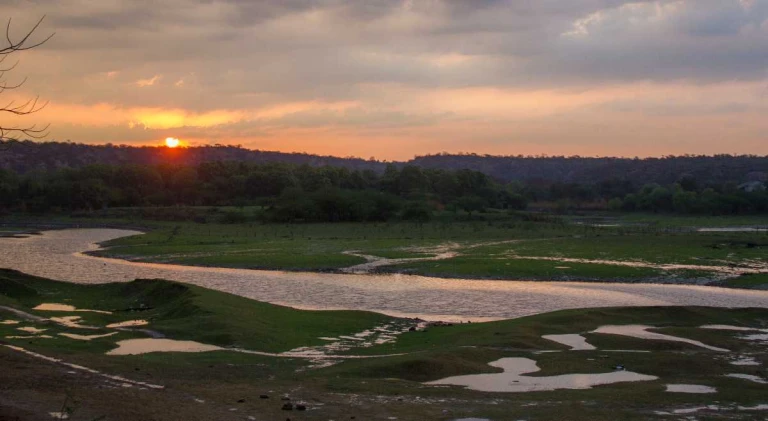 Damdama Lake Gurgaon Img: Holidify
Damdama Lake is a serene and scenic getaway located on the outskirts of Gurgaon. Visitors can enjoy boating on the lake, indulge in watersports, or simply unwind with a picnic in the tranquil surroundings.
9. Sheetala Mata Mandir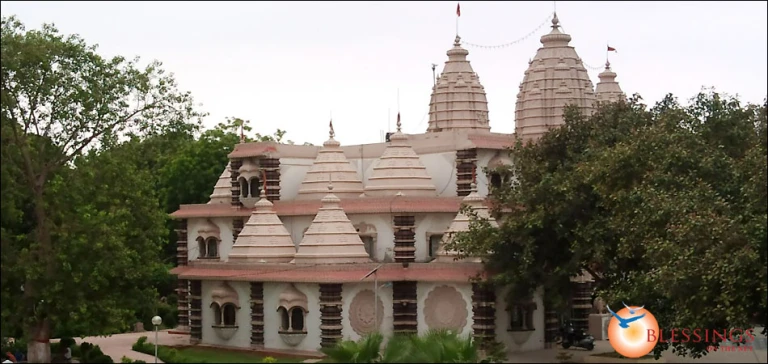 Sheetala Mata Mandir Gurgaon Img: BlessingsOnTheNet.com
Explore the spiritual side of Gurgaon at Sheetala Mata Mandir, a revered Hindu temple known for its unique architectural design and religious significance.
10. Leisure Valley Park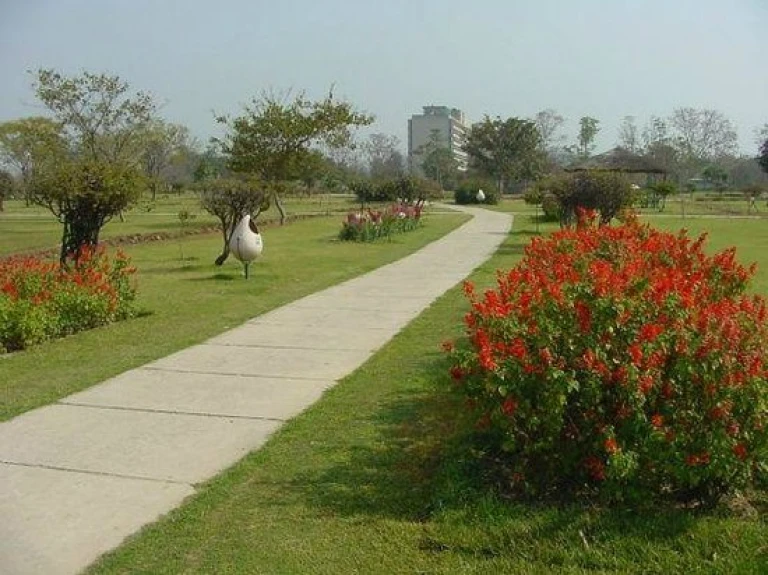 Leisure Valley Park Gurgaon Img: Tripadvisor
Leisure Valley Park is an urban oasis, offering respite from the city's hustle. It features lush greenery, walking trails, and ample space for picnics, making it a great spot for relaxation and family outings.
11. Appu Ghar Express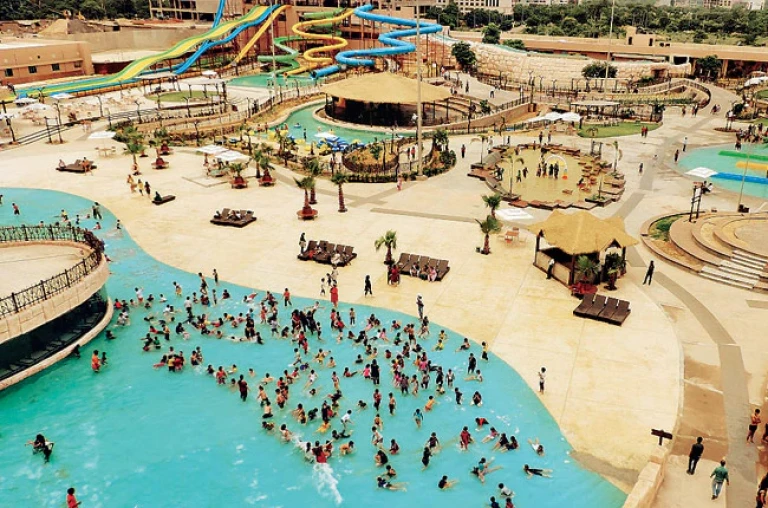 Appu Ghar Express Gurgaon Img: India Today
Appu Ghar Express is an amusement park that guarantees a day filled with thrilling rides and entertainment. It caters to visitors of all ages and is the perfect spot for a dose of adrenaline.
12. Museum of Folk and Tribal Art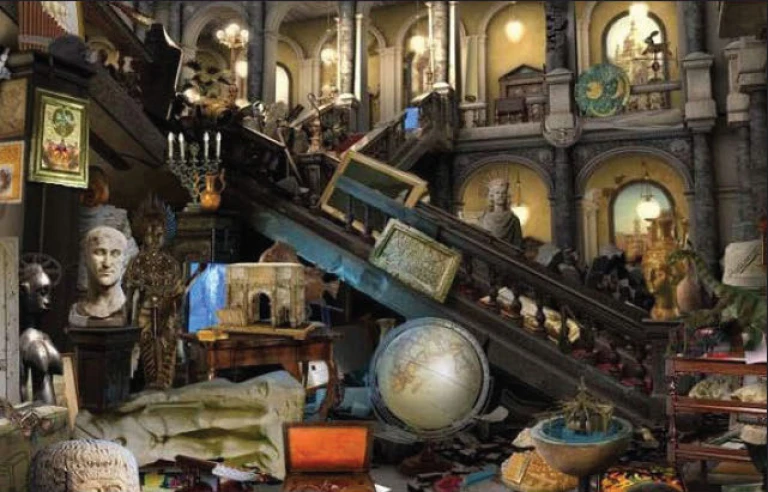 Museum of Folk and Tribal Art Gurgaon Img: Dronah Foundation
The Museum of Folk and Tribal Art celebrates India's rich cultural diversity. It houses traditional artworks and crafts from various regions, allowing visitors to immerse themselves in the country's heritage.
13. Gurgaon Central Mall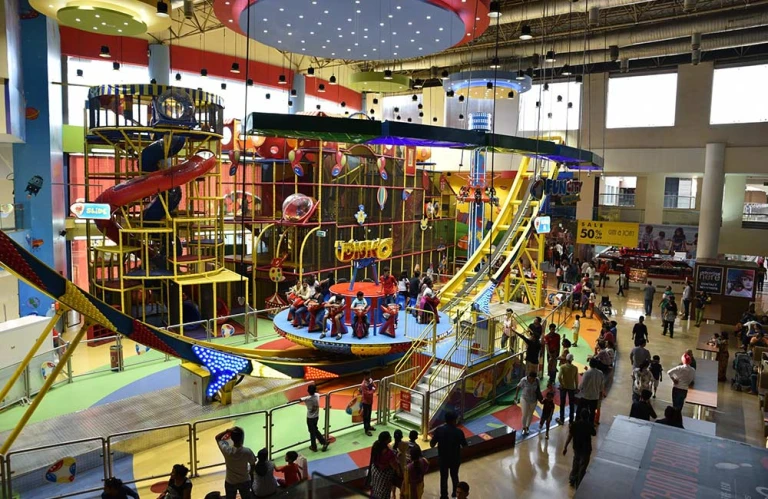 Gurgaon Central Mall Img: FabHotels
Indulge in some retail therapy at Gurgaon Central Mall, where you can explore a wide range of stores and boutiques, offering everything from fashion to electronics, and more.
14. Tau Devi Lal Biodiversity Park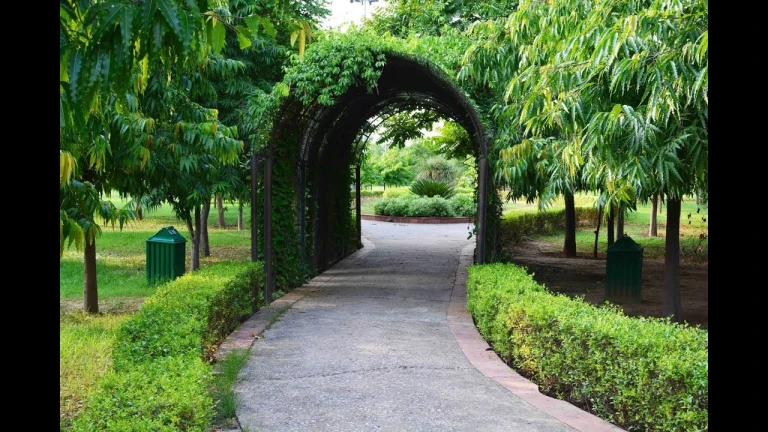 Tau Devi Lal Biodiversity Park Gurgaon Img: India Tourism
Tau Devi Lal Biodiversity Park provides a peaceful natural escape. This park is cherished by nature enthusiasts and photographers for its serene atmosphere and vibrant biodiversity.
15. Aliwardi Masjid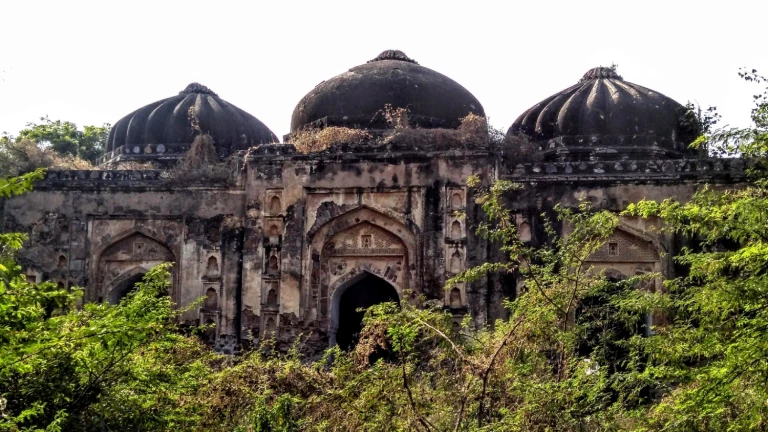 Aliwardi Masjid Gurgaon Img: Famous India
Aliwardi Masjid is an architectural marvel, showcasing Mughal-era design. It is a historical mosque with intricate detailing that's worth a visit for history buffs and architecture aficionados.
16. Vintage Camera Museum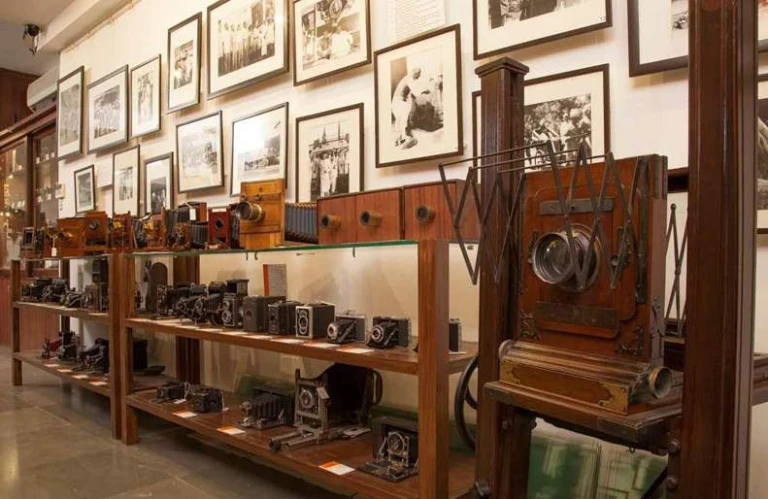 Vintage Camera Museum Gurgaon Img: We Are Gurgaon
Photography enthusiasts will be captivated by the Vintage Camera Museum. The museum houses a remarkable collection of cameras and photographic equipment from different eras, offering a nostalgic journey through the history of photography.
17. Mangar Bani Forest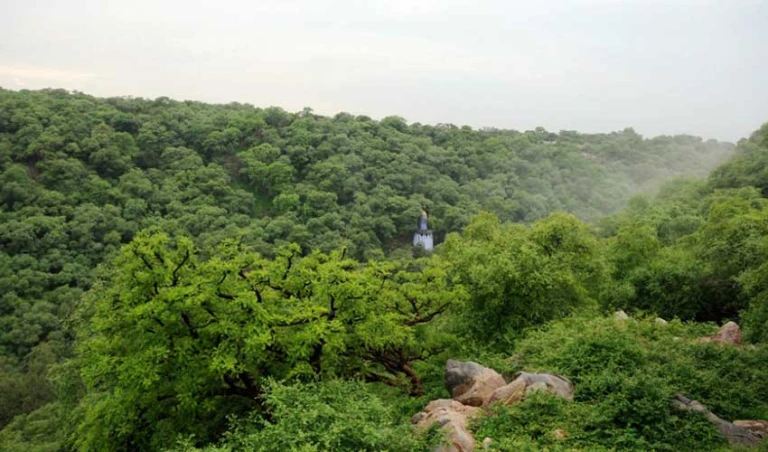 Mangar Bani Forest Gurgaon Img: Sita Travels
The Mangar Bani Forest is a hidden gem for nature lovers. This pristine forest area is known for its rich ecological diversity, offering a peaceful environment for hiking, bird watching, and communing with nature.
Also read: 10 Compelling Reasons Why Cruising is a Must-Try Experience
18. Wazirabad Bundh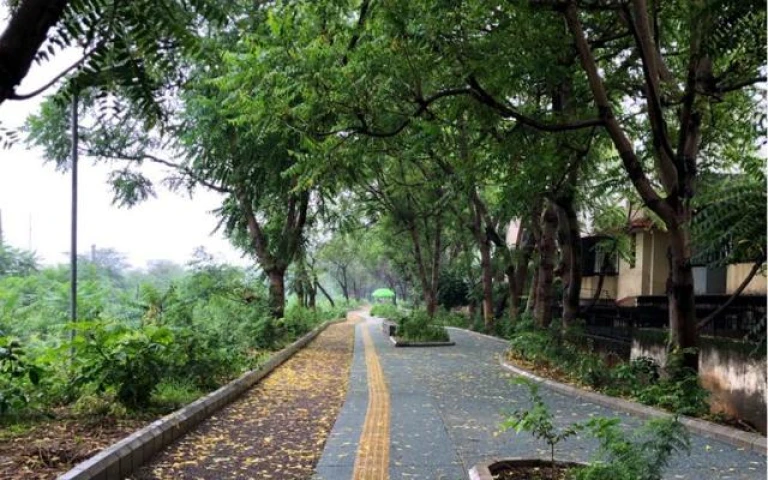 Wazirabad Bundh Gurgaon Img: Whatshot
Wazirabad Bundh is a picturesque location where you can savor a breathtaking sunset. This tranquil water reservoir is a perfect spot for solitude and reflection.
19. Aravalli Bio Diversity Park – The Lost Lake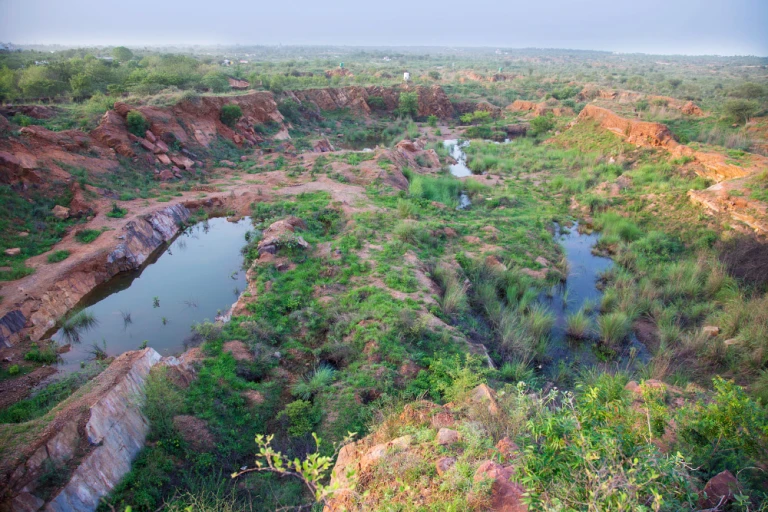 Aravalli Bio Diversity Park Gurgaon Img: Conservation India
Hidden within the Aravalli Bio Diversity Park, the Lost Lake is a serene destination for birdwatching and rejuvenation. Its unspoiled beauty makes it a unique attraction for those seeking solace in nature.
20. Golf Course Road

Golf Course Road Gurgaon Img: Adani Realty
Golf Course Road is a premium avenue known for its upscale residences, luxury shopping complexes, and world-class restaurants. It's an ideal location for a leisurely stroll or a drive, offering a glimpse of Gurgaon's modern lifestyle.