As winter blankets the capital city, Delhi, with its crisp and cool air, there's a whole array of activities waiting to be explored beyond the city limits. Whether you're a nature enthusiast, adventure seeker, or culture buff, the winter of 2023 has something for everyone.
Here's a curated list of 15 things to do near Delhi to make the most of this chilly season.
1. Hot Air Balloon Ride in Jaipur: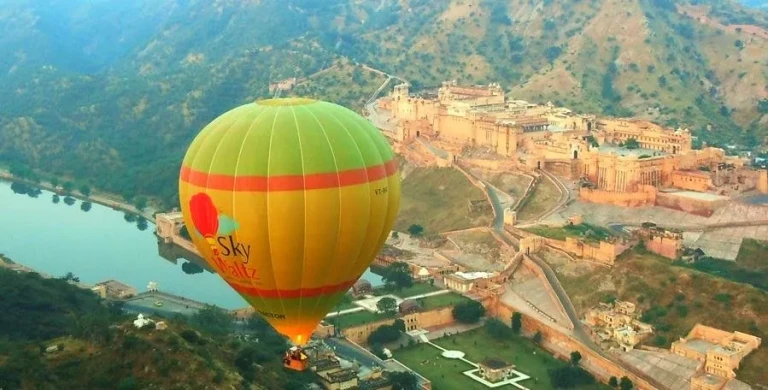 Embark on a thrilling hot-air balloon ride in Jaipur, immersing yourself in the breathtaking landscapes that unfold beneath.
As you soar through the sky, the chill of the winter air intensifies the adventure, adding an extra layer of excitement to the mesmerizing journey.
The sprawling beauty of Jaipur, with its historic architecture and vibrant colors, takes on a new perspective from above, creating an unforgettable and exhilarating experience.
Location: Jaipur, Rajasthan

Timing: early morning or late afternoon for the best views.

Price: Starting from INR 10,000 per person.
Also read: 10 Must-See Sights in Jaipur, India's Pink City (2023)
2. Skiing in Auli: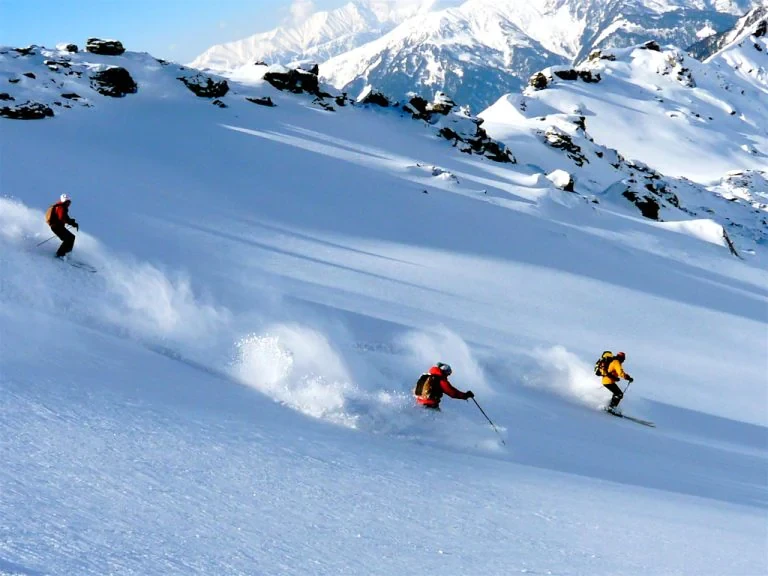 Escape to Auli for a winter wonderland immersed in snowy splendor. The pristine snow-clad slopes of Auli not only captivate with their beauty but also beckon winter sports enthusiasts for an unparalleled skiing experience.
The region transforms into a paradise, offering a seamless blend of adventure and natural allure. Auli stands as the epitome of wintertime charm, inviting visitors to revel in the magic of its snow-covered terrain.
Location: Auli, Uttarakhand

Timing: December to February is the ideal season.

Price: Skiing packages start at around INR 3,000 per day.
Also read: 15 Stunning Places to Explore in Uttarakhand this winter
3. Heritage Walk in Old Delhi: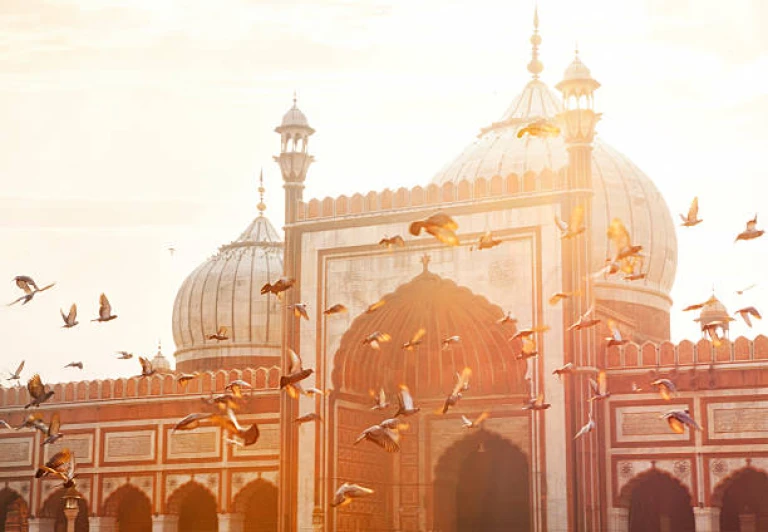 Immerse yourself in the rich tapestry of Old Delhi's history through a heritage walk, wandering through narrow lanes that echo with tales of the past.
Discover the allure of ancient Havelis, each narrating a unique story, and traverse bustling markets resonating with the vibrant essence of the city's heritage.
The heritage walk unveils a captivating journey, allowing you to absorb the historical charm embedded in every corner of Old Delhi.
Location: Old Delhi, Delhi

Timing: morning or evening for pleasant weather.

Price: Heritage walk tours are often free.
Also read: Places that you MUST VISIT in Delhi with your Family
4. Camping in Rishikesh: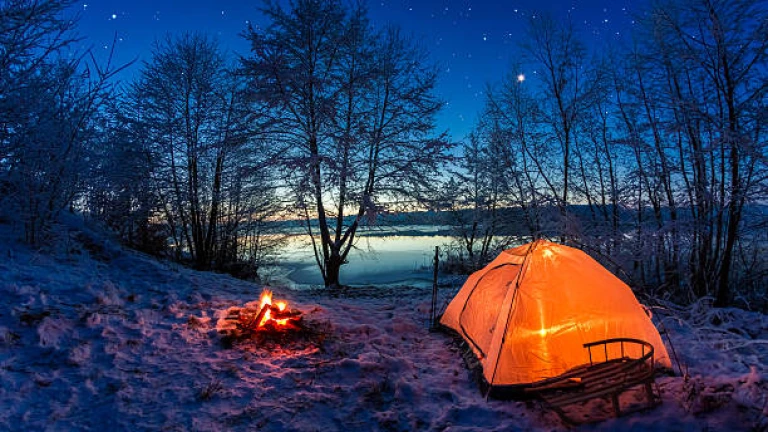 Create unforgettable memories by setting up camp along the serene banks of the Ganges in Rishikesh, where the winter months offer a perfect blend of crisp air and cozy weather.
Immerse yourself in a tranquil camping experience, surrounded by the soothing sounds of the river and the enchanting beauty of nature.
Rishikesh in winter becomes an idyllic haven, inviting you to unwind and connect with the peaceful ambiance along the Ganges.
Location: Rishikesh, Uttarakhand

Timing: November to February is suitable for camping.

Price: Camping packages range from INR 1,500 to INR 5,000 per night.
Also read: Things to Do in Rishikesh, Uttarakhand - 2023
5. Bird Watching at Bharatpur Bird Sanctuary: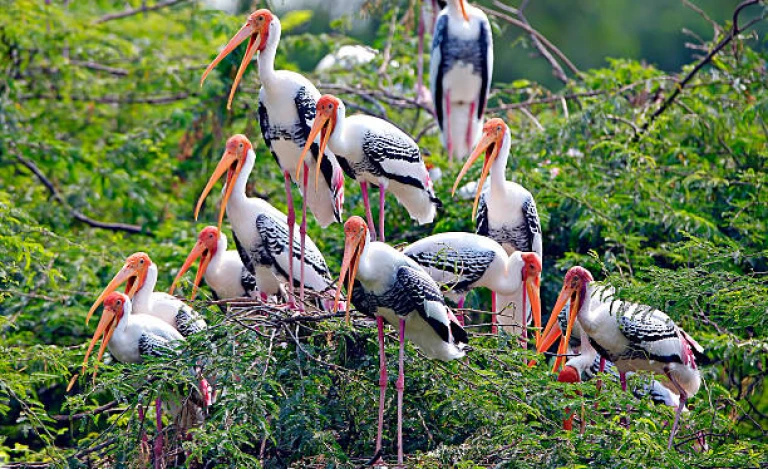 Indulge your love for nature with a must-visit to Bharatpur Bird Sanctuary, a haven for bird enthusiasts.
Marvel at the breathtaking sight of migratory birds showcasing their full glory, creating a captivating spectacle set against the serene winter landscape.
Bharatpur Bird Sanctuary becomes a haven where nature's beauty and the vibrant avian world converge in a mesmerizing dance of colors and melodies.
Location: Bharatpur, Rajasthan

Timing: Early morning is the best time for bird watching.

Price: The entry fee is around INR 350 for Indian visitors and INR 1,500 for foreign visitors.
Also read: 20 Must-visit places in Kashmir on winter 2023
6. Ice skating in Shimla: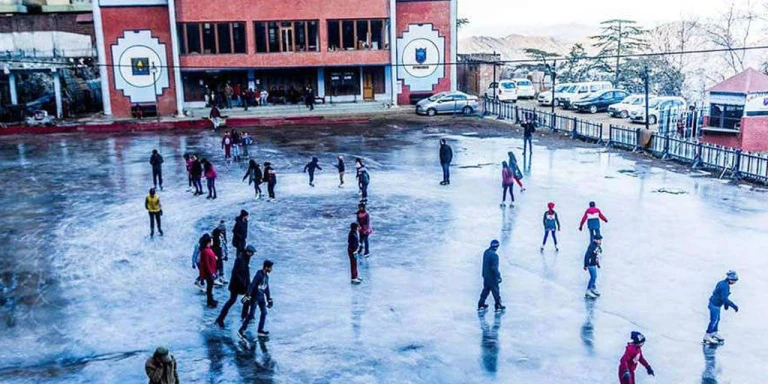 Experience the charm of winter by indulging in the classic activity of ice skating in Shimla. Glide across the open-air ice skating rink, set against a backdrop of snow-capped mountains, creating a mesmerizing and picturesque setting.
Shimla's icy embrace transforms this recreational pursuit into a magical experience, blending adventure with the breathtaking beauty of the Himalayan landscape.
Location: Shimla, Himachal Pradesh

Timing: December to February, when the rink is open.

Price: Around INR 200 for a session, including skate rental.
Also read: Top 15 Must-Visit Places Winter Destinations in Himachal Pradesh
7. Trek to Kheerganga: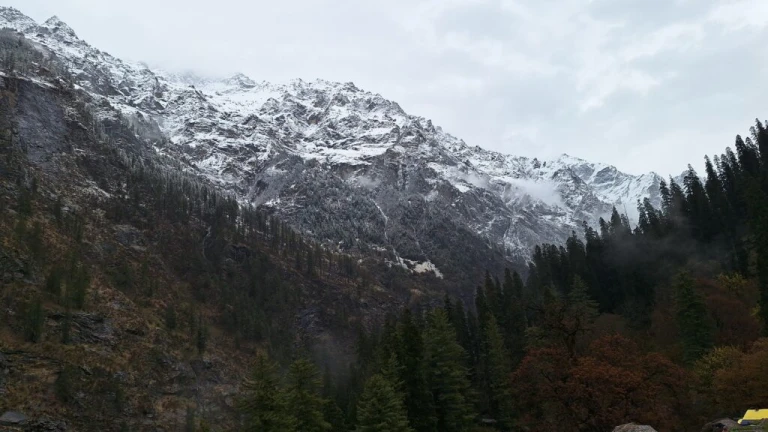 Embark on a tranquil winter trek to Kheerganga, where the snow-laden path enhances the scenic beauty of the journey.
The trail, adorned in winter's white attire, leads to the pinnacle where hot water springs await, providing a rejuvenating escape amidst the snow-kissed landscape.
Kheerganga becomes a serene haven, combining the thrill of trekking with the soothing embrace of natural hot springs, offering a unique and refreshing experience.
Location: Parvati Valley, Himachal Pradesh

Timing: November to February for a snowy trek.

Price: Trek packages start at approximately INR 3,000 per person.
Also read: 11 New Eco-Tourism Spots Coming to Himachal Pradesh
8. Shopping at Dilli Haat: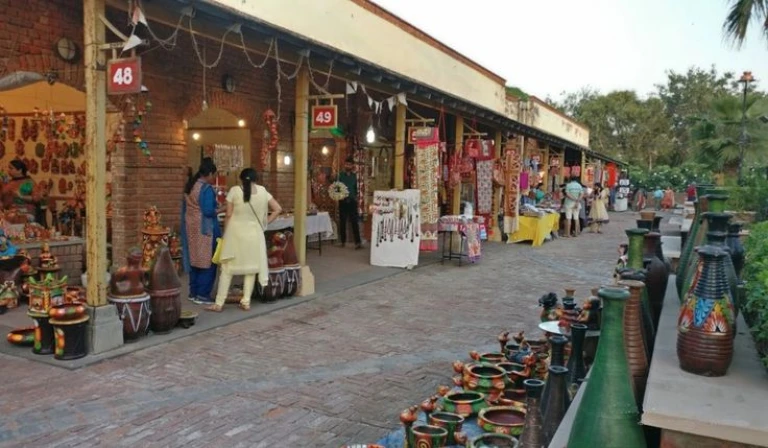 Bask in the warmth of the winter sun as you explore Dilli Haat, a vibrant cultural hub in Delhi. This lively marketplace beautifully showcases traditional arts, crafts, and diverse cuisines from various states, creating a perfect haven for winter shopping enthusiasts.
The blend of traditional charm and the crisp winter air at Dilli Haat transforms the shopping experience into a cultural journey, inviting visitors to immerse themselves in the rich tapestry of India's craftsmanship and culinary delights.
Location: INA, Delhi

Timing: Open daily from 10 a.m. to 10 p.m.

Price: There is no entry fee, and prices for goods vary.
Also read: Top 10 Cheap Shopping Places in Delhi for Shopaholics
9. Wildlife Safari in Jim Corbett National Park: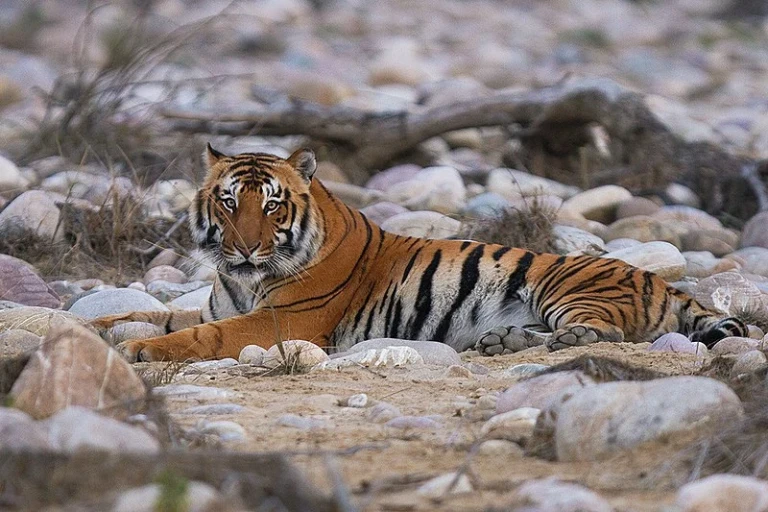 Embark on a thrilling winter wildlife safari in Jim Corbett National Park, delving into the heart of its wilderness.
Witness the majestic presence of tigers and a diverse array of exotic wildlife set against the enchanting backdrop of the winter forest.
Jim Corbett National Park becomes a sanctuary of natural wonders during the winter, offering an immersive experience in the untamed beauty of the wild.
Location: Nainital, Uttarakhand

Timing: Morning and evening safaris are available.

Price: Safari costs range from INR 4,000 to INR 7,000 per jeep.
Also read: 10 Winter Experiences That Will Warm Your Heart
10. Paragliding in Bir Billing: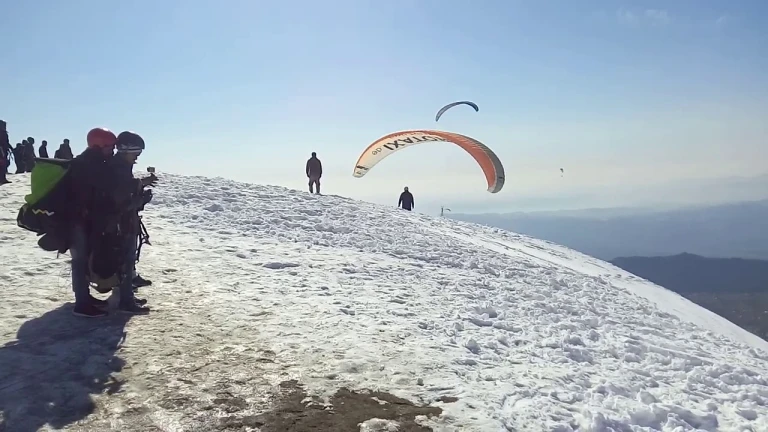 Satisfy your thrill-seeking spirit with an exhilarating paragliding adventure in Bir Billing. Soar through the crisp winter skies, absorbing breathtaking panoramic views of the majestic Himalayas.
Bir Billing emerges as a haven for adrenaline enthusiasts, providing an unmatched combination of adrenaline-pumping excitement and the awe-inspiring beauty of the snow-capped mountain landscape.
Location: Bir Billing, Himachal Pradesh

Timing: October to June, weather permitting.

Price: Paragliding packages start at around INR 2,500.
Also read: Top 20 India's Most Enchanting Winter Destinations
11.
Visit the Waste to Wonders Park

: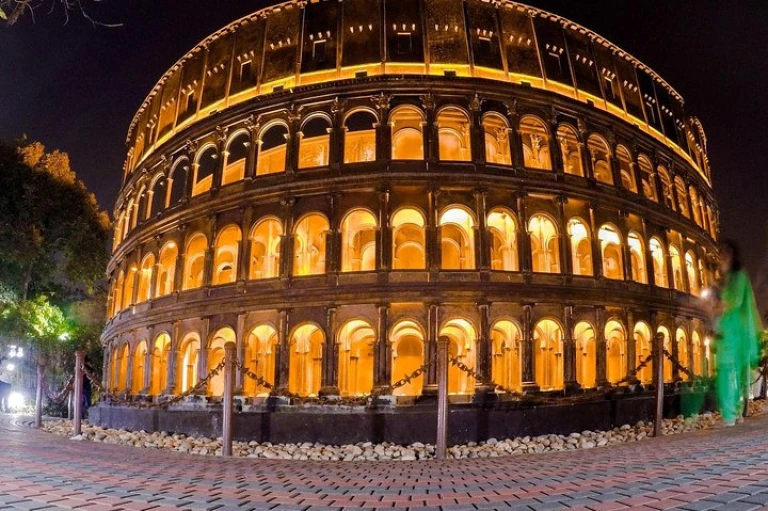 Exploring The Waste to Wonders Park during the winter is a unique and intriguing experience. This eco-friendly park in Delhi showcases impressive sculptures crafted from scrap and waste materials.
Winter adds a refreshing touch to the visit, allowing you to appreciate the creativity and innovation behind each sculpture while enjoying the cool weather.
The park becomes a fascinating blend of environmental consciousness and artistic expression, making it an ideal winter destination for those seeking both inspiration and a breath of fresh air.
Location: Near Nizamuddin MS, Sarai Kale Khan

Timings: 11 a.m.–11 p.m. (Closed on Mondays)

Price: INR 50 for adults and INR 25 for kids aged between 3 and 12 years.
Also read: Exploring Delhi's Famous Cuisine: A Food Lover's Guide
12. Bike Ride to Neemrana: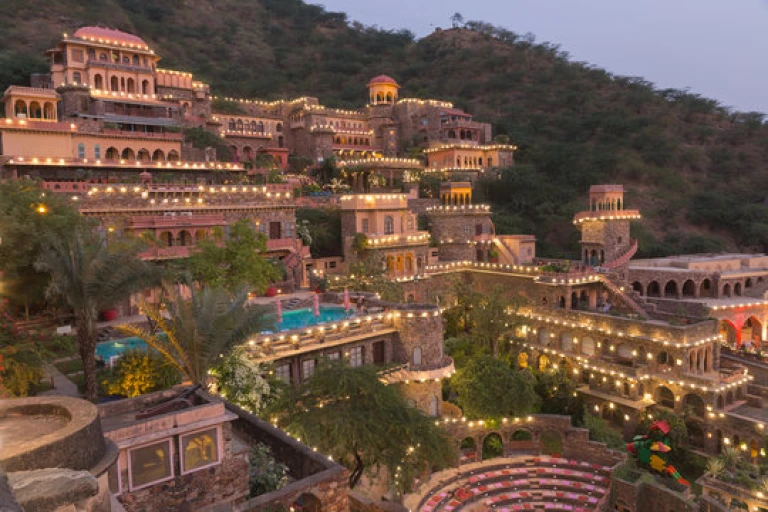 Embark on a picturesque bike ride to Neemrana, reveling in the delightful winter weather that enhances the journey's enjoyment.
The scenic route unfolds as a charming backdrop, setting the stage for a memorable adventure.
Exploring the historic Neemrana Fort adds a fascinating dimension to the ride, blending nature's beauty with a touch of captivating history.
Location: Neemrana, Rajasthan

Timing: Day trips are recommended; start in the morning.

Price: Fuel costs and any entrance fees are applicable.
Also read: Explore India's Top 15 Winter Road Trip Destinations
13. Photography at Lodhi Gardens: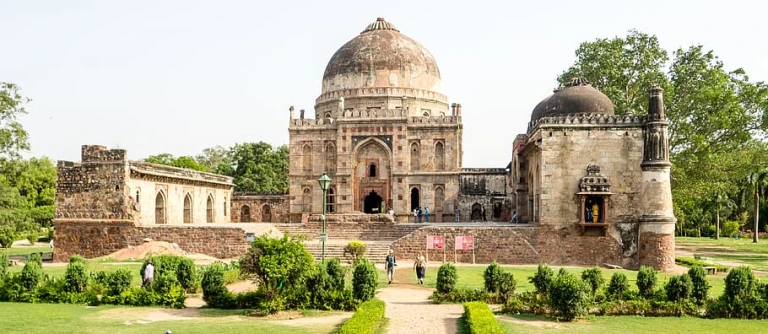 Lodhi Gardens, nestled on Lodhi Road in Delhi, transforms into a serene winter escape with lush greenery and historic tombs like Mohammed Shah's and Sikander Lodi's, offering a timeless allure.
Bathed in golden sunlight, it becomes a sought-after spot for photography, picnics, and leisure walks, where the crisp winter air enhances the clarity of scenes.
Families, friends, and couples find magic in the inviting atmosphere, creating a multifaceted haven that captures the essence of Delhi's timeless beauty during the winter.
Location: Lodhi Road, Delhi

Timing: morning or late afternoon for the best light.

Price: free entry.
Also read: Discover the Top 15 Hill Stations Near Delhi for 2023
14. Visit the Taj Mahal: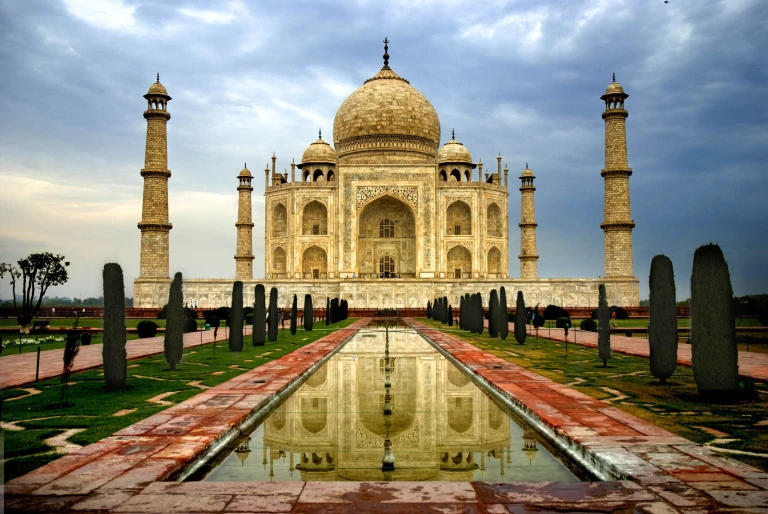 A winter visit to the Taj Mahal in Agra is enchanting, as the cool weather enhances the experience of exploring its exquisite architecture and sprawling gardens.
The iconic monument, bathed in soft winter light, reveals intricate details and mesmerizing symmetry.
The chill in the air adds a delightful crispness to the atmosphere, creating a serene backdrop for immersing oneself in the historical and cultural richness of this architectural marvel.
Winter's embrace amplifies the charm, making the visit to the Taj Mahal an unforgettable and delightful journey through time and beauty.
Location: Agra, Uttar Pradesh

Timing: Sunrise or sunset for the most breathtaking views.

Price: The entry fee is around INR 1,300 for foreign visitors and INR 40 for Indian visitors.
Also read: 2 days itinerary to Agra and make the most of it
15. Stargazing in Nainital: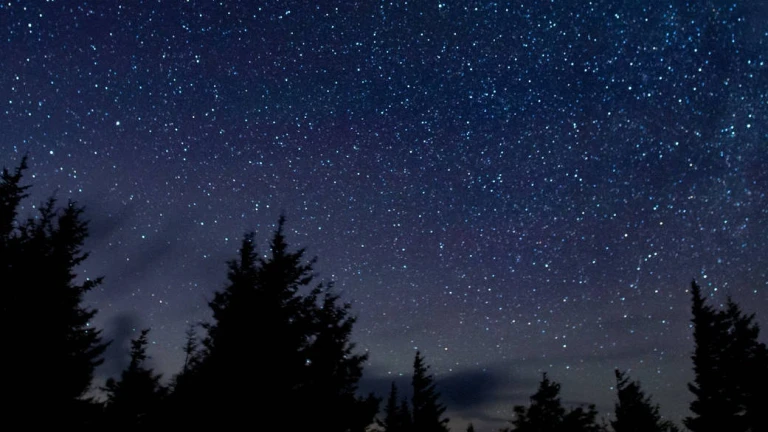 Conclude your winter retreat by indulging in a captivating stargazing session in Nainital. The crystal-clear winter skies above this hill station offer an unparalleled canvas for marveling at celestial wonders.
The tranquil setting of Nainital adds a touch of magic to the stargazing experience, creating a serene and awe-inspiring conclusion to your winter escapade.
As you gaze into the cosmos, Nainital's pristine atmosphere becomes a gateway to the vast beauty of the night sky.
Location: Nainital, Uttarakhand

Timing: late evening for clearer skies.

Price: free, or nominal charges if attending a stargazing event.
Also read: Winter Magic in Nainital: When to Experience Snowfall and Places to Go
Make the most of the winter season near Delhi by exploring these diverse and exciting activities. Whether you're seeking adventure, cultural experiences, or simply want to bask in the winter charm, there's something for everyone in the vicinity of the capital city.
So bundle up and embark on a winter journey to create lasting memories.