Uttarakhand, also known as the "Land of Gods," is a mesmerizing state located in the northern part of India. With its picturesque landscapes, serene mountains, and spiritual significance, Uttarakhand offers a unique travel experience that is bound to leave you enchanted.
Whether you're seeking adventure in the snow-capped peaks of Nanda Devi or looking for solace in the peaceful surroundings of Rishikesh, this complete travel guide will help you navigate through the wonders of Uttarakhand and make the most of your trip. Start your journey by exploring the vibrant city of Dehradun, known for its colonial architecture and lush greenery.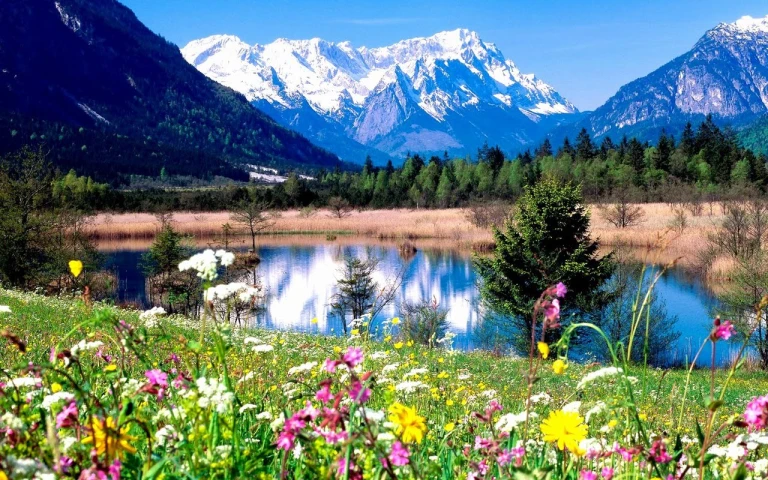 From there, you can head to the famous hill stations of Mussoorie and Nainital, where you can indulge in activities like trekking, boating, and shopping for local handicrafts.
Don't forget to visit the holy towns of Haridwar and Badrinath, where you can witness the mesmerizing Ganga Aarti and seek blessings at ancient temples. With its diverse culture, rich history, and breathtaking natural beauty, Uttarakhand truly is a paradise for every traveler.
The best time to visit
Summer
The summer months of April to June are the finest for travel to Uttarakhand since the weather is warm and conducive to outdoor activities.
Temperatures in Uttarakhand throughout the summer range from 15 to 30 degrees Celsius, providing relief from the oppressive heat of the plains.
This is the ideal time to visit well-known hill towns like Nainital, Mussoorie, and Ranikhet and engage in outdoor pursuits like river rafting, camping, and trekking.
Monsoon
The monsoon season finishes in mid-September to mid-October, which is also a fantastic time to visit Uttarakhand as the lush green landscapes spring to life.
It's crucial to remember that certain places can have severe rain during this period, so it's wise to check the weather forecast before making travel arrangements.
Winter
In addition, traveling during the winter, from November to February, gives you the chance to experience snow-covered landscapes and engage in winter sports like skiing while admiring the breathtaking beauty of the Himalayas.
How do I reach Uttarakhand?
By Air
Uttarakhand has two domestic airports that connect to the nation's largest cities. By air, you can fly to either the Jolly Grant Airport in Dehradun or the Pantnagar Airport in Udham Singh Nagar.
These airports offer regular flights from major cities like Delhi, Mumbai, and Kolkata, making it convenient for travelers to reach Uttarakhand.
By Train
Uttarakhand and a few hill settlements are connected by rail to larger cities. The Indian Railways runs several train services, which offer a relaxing and beautiful ride to Uttarakhand. In Uttarakhand, popular train stations include Kathgodam, Dehradun, and Haridwar.
Travellers may easily reach several locations within the state from these stations using local transportation services like buses and taxis.
By Bus
There are additional bus services available, offering handy choices for both interstate and intracity travel.
The state's natural beauty and cultural legacy may be explored more easily by visitors and residents thanks to the buses that connect the several cities and villages within Uttarakhand.
By cab or private car
Travellers are able to choose their own itinerary and their own pace for exploring Uttarakhand. For people who value privacy and convenience, this kind of transportation is especially practical because it allows easy access to rural locations and tourist spots that may be difficult to reach by public transit.
Additionally, the flexibility in departure and arrival times provided by renting a taxi or private automobile makes it simpler to suit different travel preferences.
Places to visit in Uttarakhand
You may take in Uttarakhand's diverse flora and fauna, magnificent hill towns, first-rate animal sanctuaries, breathtaking mountains, tranquil lakes, revered rivers, and kind people.
Due to the fascinating histories connected to many of the locales in this beautiful state, Uttarakhand's past may also help provide light on its culture.
In Uttarakhand, there are several places worth visiting, including:
Nainital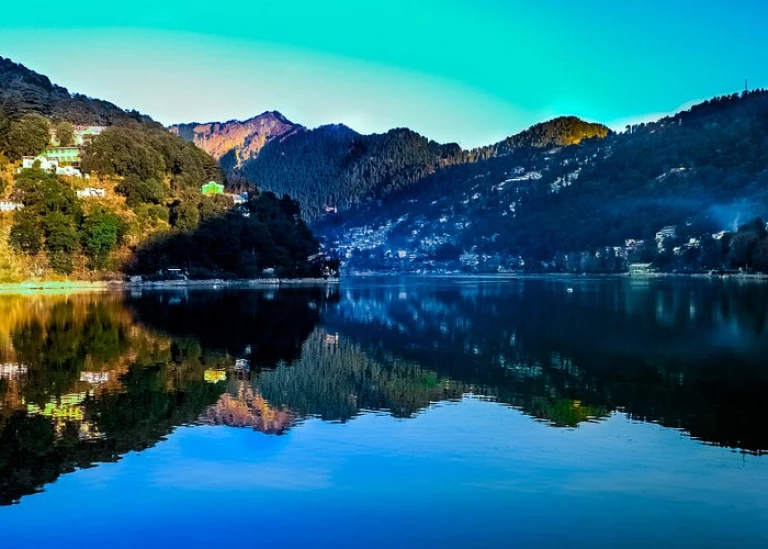 Renowned hill station famed for its stunning Naini Lake and panoramic views from Tiffin Top and Snow View Point. Rishikesh, another must-see location, is well-known for its spiritual importance and action-packed pursuits like river rafting and trekking.
Don't forget to visit Jim Corbett National Park, which features thrilling safaris and nature walks as well as a variety of species, including the magnificent Bengal tiger.
Chardham Yatra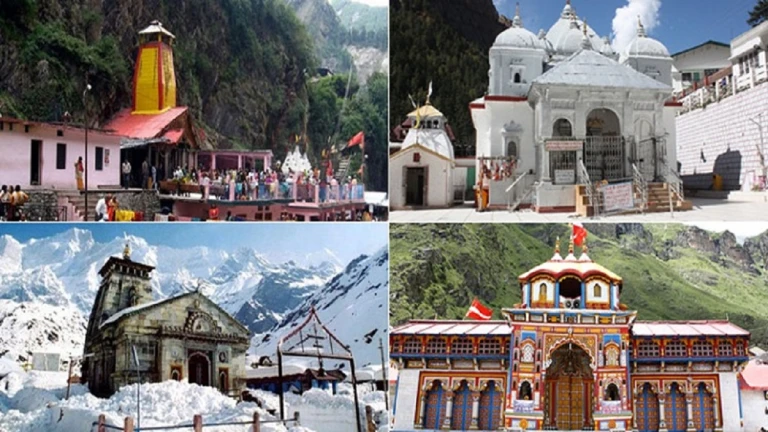 Chardham, which includes Yamunotri, Gangotri, Badrinath, and Kedarnath, is a sacred pilgrimage route in the Himalayas.
Hindus place a great deal of religious significance on these four sacred locations, which annually draw thousands of followers.
Along with being a spiritual experience, the trip to Chardham is also filled with spectacular vistas of the mountains and rivers.
Bhimtal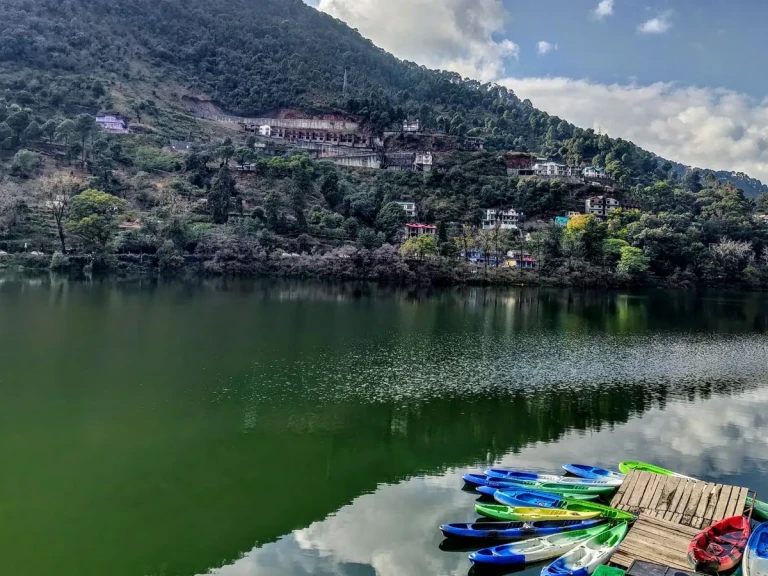 This quaint village, located in Uttarakhand, is renowned for its serene lake and gently sloping hills covered in lush vegetation.
For both nature enthusiasts and those looking for action, it offers a calm haven with activities like boating, hiking, and birdwatching.
Bhimtal is a well-liked location for pilgrims looking for spiritual peace due to the presence of several temples and religious monuments there.
The town's attraction is further enhanced by its nice climate and peaceful surroundings, which make it the ideal vacation for anybody seeking to get away from the rush of city life.
Ranikhet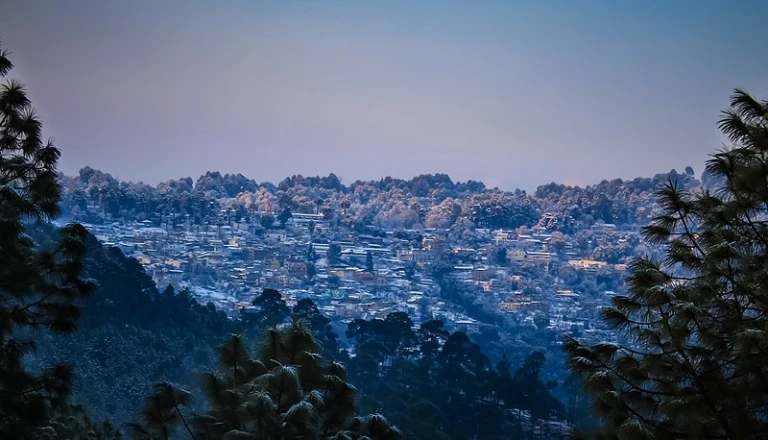 Another beloved vacation spot is Ranikhet, which is renowned for its colonial-era buildings and breathtaking vistas of the snow-capped Himalayas.
Explore the peaceful woodlands, visit historic temples, and take in Ranikhet's nice environment. The town is renowned for having one of Asia's highest golf courses, which provides golfers with an unforgettable experience.
The Kumaon Regimental Centre Museum, which is also located in Ranikhet, educates tourists about the heroic past of the Indian Army.
Mussoorie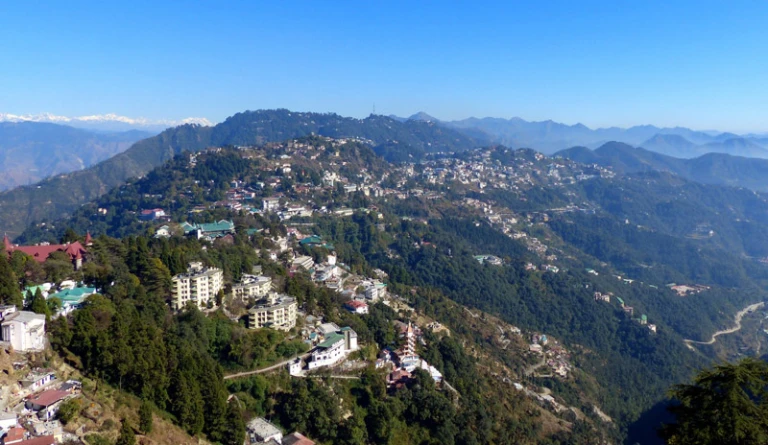 Another popular vacation spot in Uttarakhand is known as the "Queen of the Hills" and offers stunning views of the Garhwal Himalayas.
Take a stroll along the Mall Road, visit the famous Kempty Falls, and enjoy thrilling cable car rides to Gun Hill for panoramic vistas. Mussoorie is also home to several colonial-era buildings, such as the Christ Church and Landour Clock Tower, which add to its charm and historical significance.
Don't miss out on exploring the famous Lal Tibba, the highest point in Mussoorie, which provides breathtaking views of the snow-capped peaks.
Additionally, adventure enthusiasts can indulge in activities like trekking, paragliding, and camping in the surrounding hills. With its pleasant weather and natural beauty, Mussoorie is truly a paradise for nature lovers and a perfect getaway for a rejuvenating vacation.
Almora

Yet another prominent hill station in Uttarakhand is noted for its rich cultural heritage and spectacular Himalayan vistas. Ancient temples and important historical sites, such as the Kasar Devi Temple and Bright End Corner, can be found all across the town.
The Mall Road, which is lined with stores offering regional handicrafts and traditional clothing, is another tranquil walking path open to tourists.
Almora provides options for trekking in the surrounding Binsar Wildlife Sanctuary and visiting the gorgeous Kumaon valleys for those seeking adventure.
Almora is not just a treat for the eyes and taste buds, but also a spiritual haven with numerous yoga and meditation centers.
The serene atmosphere and breathtaking beauty of Almora make it a perfect destination for nature lovers and those seeking a peaceful retreat in the lap of the Himalayas.
Dhanaulti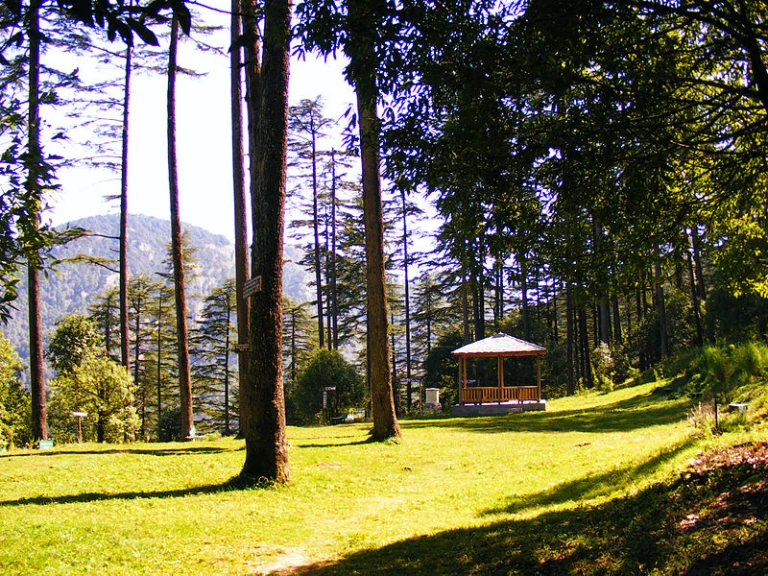 Located in the foothills of the Garhwal Himalayas, it is a popular destination for nature enthusiasts.
With its dense forests, picturesque landscapes, and pleasant weather, Dhanaulti offers a refreshing escape from the hustle and bustle of city life.
Adventure seekers can indulge in activities like trekking, camping, and rappelling, while those looking for a more relaxed experience can enjoy leisurely walks amidst the beautiful surroundings. Whether you're seeking adventure or tranquility, Dhanaulti has it all!
Munsiyari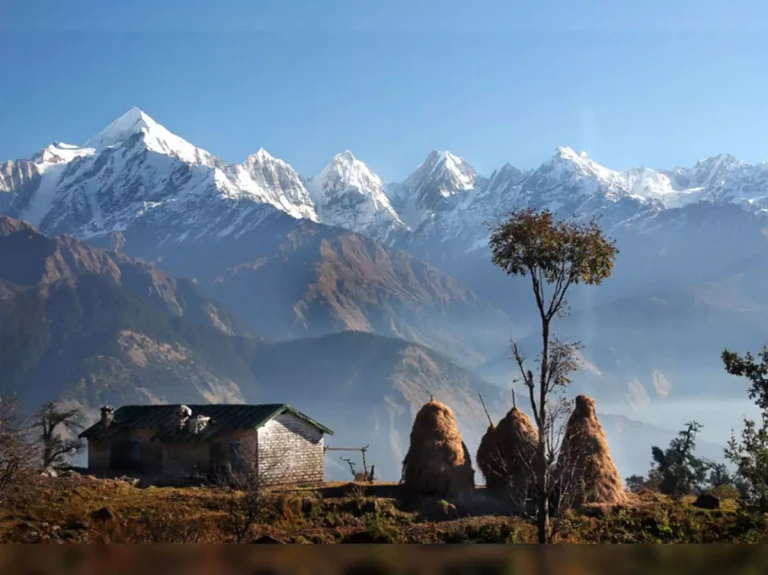 A little hill town that may be found in Uttarakhand's Pithoragarh district. It is renowned for its breathtaking vistas of the snow-capped peaks and virgin valleys and is located at an elevation of 2,200 meters.
The town is a haven for adventure seekers because it also acts as a base for several hikes and adventures in the area.
Lansdowne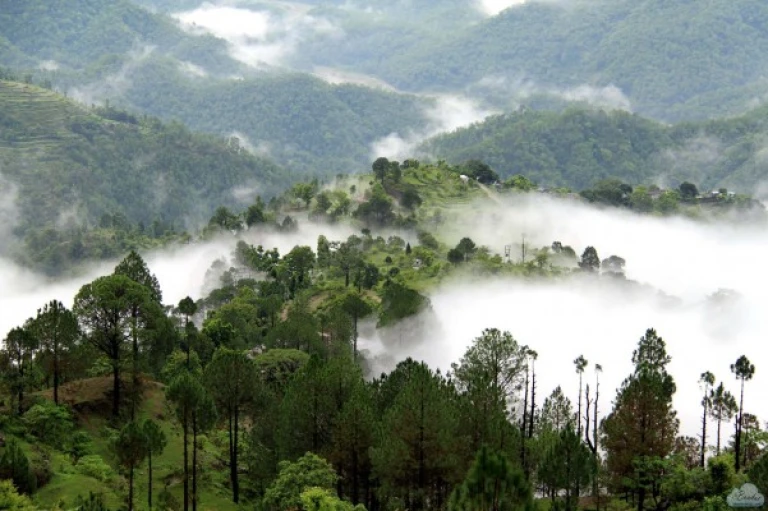 Lansdowne, a charming hill town in Uttarakhand, provides a tranquil escape from the rush of city life.
It is the perfect location for nature enthusiasts and anyone looking for tranquility in the midst of nature because it is surrounded by deep oak and pine woods.
With churches and buildings from the colonial era, the town also has a rich historical importance that adds to its appeal.
Kausani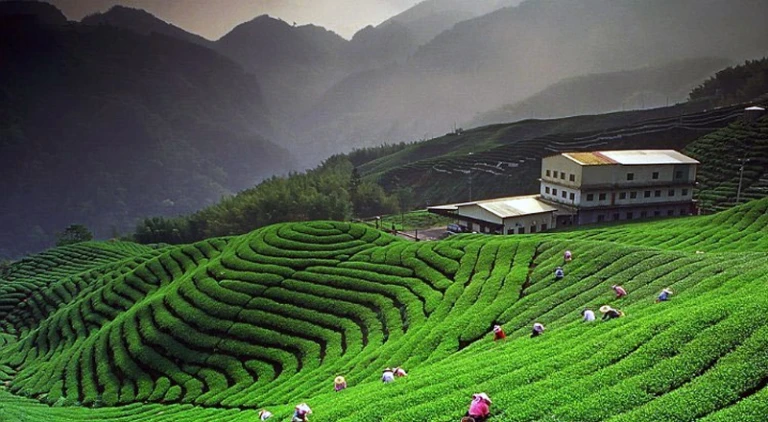 The lovely hill town of Kausani in Uttarakhand provides stunning views of the snow-covered Himalayan peaks.
It is sometimes referred to as the "Switzerland of India" because of how much it resembles Switzerland's picturesque splendor.
The village is particularly well-known for its tea gardens, where guests may sip a revitalising cup of tea made in the area while taking in the tranquil scenery.
Lohaghat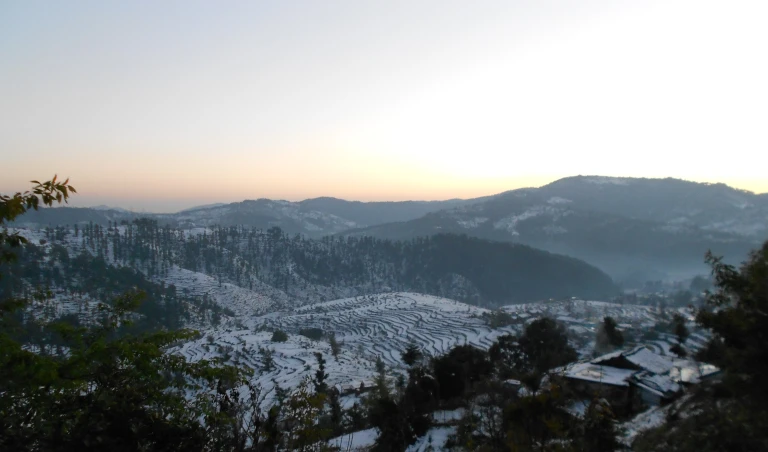 Lohaghat, a lovely hamlet in Uttarakhand, is tucked away in a valley surrounded by colossal mountains and lush greenery.
It is famed for its historic temples and marvels of architecture that showcase the region's rich cultural history. Both nature lovers and history buffs will enjoy the town's tranquil ambiance and stunning surroundings.
Also read: 15 Stunning Places to Explore in Uttarakhand this Winter
Things to do in Uttarakhand
Rafting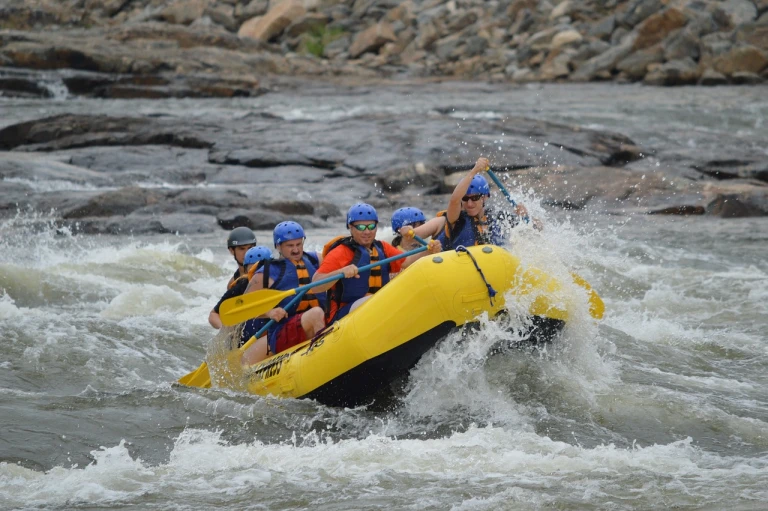 One of the most popular activities in Uttarakhand is rafting. The state is known for its thrilling river rafting experiences, especially in places like Rishikesh and Shivpuri. The mighty Ganges and its tributaries offer exciting rapids that attract adventure enthusiasts from all over the world.
Popular places: Rishikesh, Shivpuri, Devprayag, Kaudiyala, and Kirti Nagar.

Average price: The average price for rafting in Uttarakhand varies depending on the duration and difficulty level of the expedition. However, it typically ranges from INR 1,000 to INR 3,000 per person.

It is advisable to book through a reputable tour operator to ensure safety and quality experience.
Wildlife Safari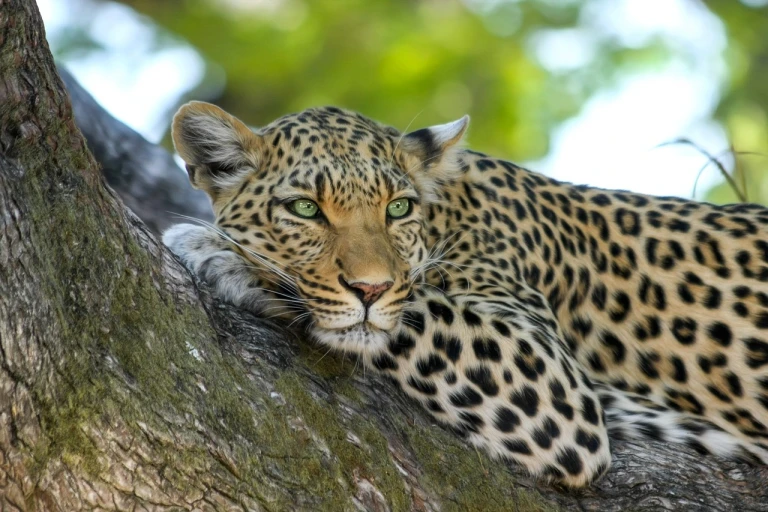 The state is home to several national parks and wildlife sanctuaries, such as Jim Corbett National Park and Rajaji National Park, where visitors can spot a wide variety of animals like tigers, elephants, and deer in their natural habitats. Exploring the lush forests and witnessing the diverse wildlife is an unforgettable experience for nature lovers.
Popular places: Binsar Wildlife Sanctuary in Almora, Jim Corbett National Park in Nainital, and Rajaji National Park in Haridwar.

Average price: INR 500-1000 per person for a wildlife safari tour.

However, it is important to book with authorized and reputable tour operators who follow strict guidelines for wildlife conservation and adhere to safety protocols.

This ensures that visitors can enjoy the safari while minimizing any negative impact on the environment and ensuring the well-being of the animals.
Also read: Top 10 Wildlife Safaris that you must Experience in India
Trekking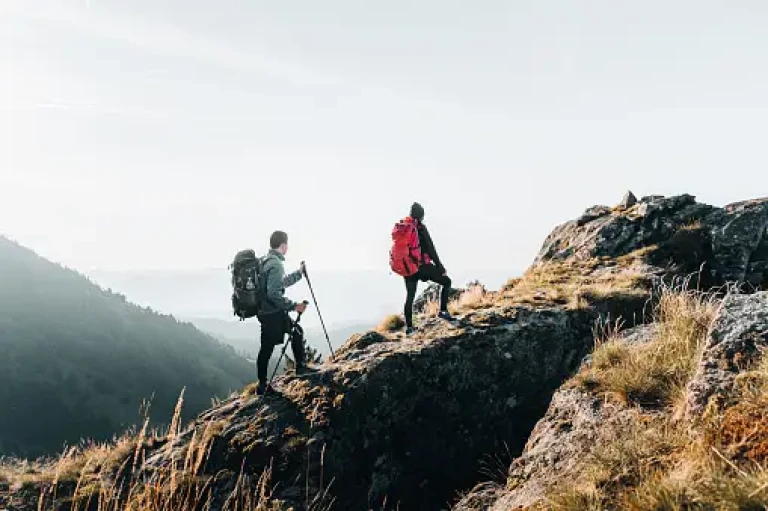 With its breathtaking Himalayan peaks, beautiful paths, and exhilarating experiences like the Valley of Flowers and Roopkund Trek, Uttarakhand is a well-known trekking destination. It is a must-do activity for thrill-seekers and environmental enthusiasts because of its stunning vistas and peaceful settings.
Popular treks: The Kedarnath Trek, the Har Ki Dun Trek, and the Nanda Devi Base Camp Trek.

Average price: INR 10,000 to 15,000 per person for a 5-7 day trek, which includes accommodation, meals, and guide services.

It is important to note that prices may vary depending on the trekking company and the specific itinerary chosen.

Additionally, it is advisable to book in advance as treks can get fully booked during peak seasons.
Also read: Beginner's Guide to Trekking in India: Backpack Essentials and Packing Tips
Bungee Jumping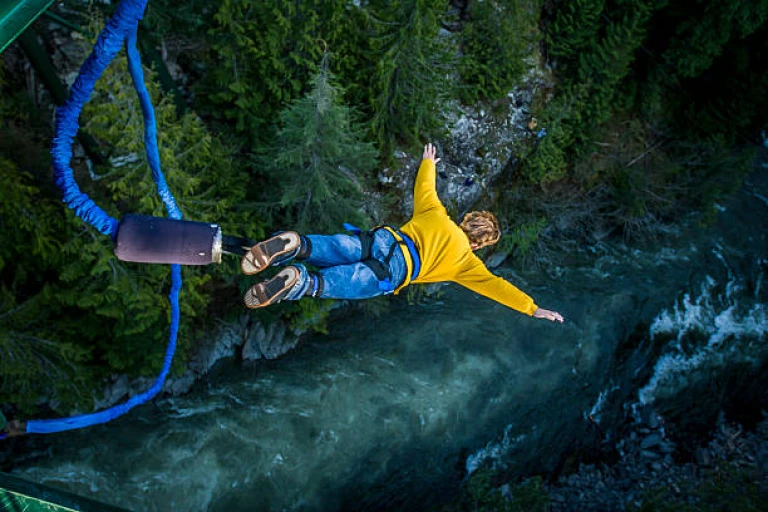 Uttarakhand's bungee jumping is a popular adventure activity in Rishikesh, offering a thrilling experience with adrenaline rush. The site, surrounded by the Ganges River and lush greenery, is perfect for daredevils and thrill-seekers, making it a memorable experience for both experienced and first-timer jumpers.
Popular Places: Mohan Chatti Jump Zone and the Jumpin Heights Bungee Platform.

Average Price: INR 2500-3500 per person.

It is recommended to wear comfortable clothing and closed-toe shoes for safety purposes.
Yoga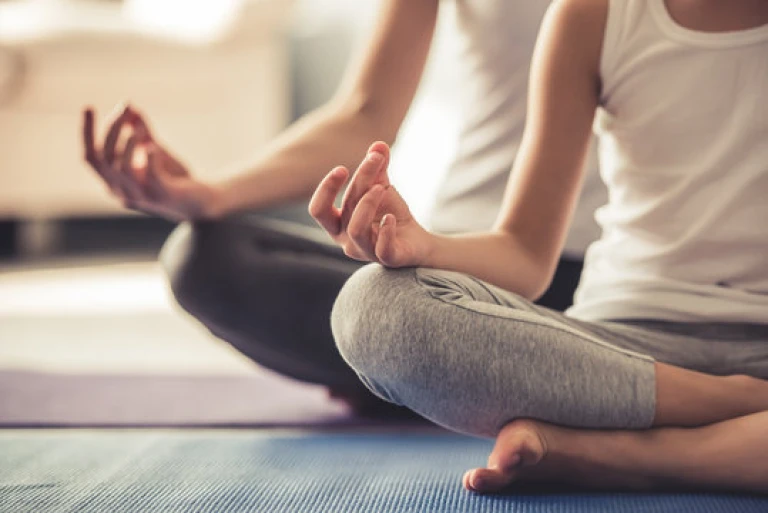 Yoga is another popular activity in Uttarakhand, attracting people from all over the world who are seeking inner peace and spiritual growth. The serene and natural environment of Uttarakhand provides the perfect backdrop for practicing yoga, allowing individuals to connect with their inner selves and find balance amidst the chaos of everyday life.
Popular places: Rishikesh, Haridwar, and Nainital

Average price: INR 500–1000 per session, depending on the location and the expertise of the instructor.

It is advisable to bring your own yoga mat, although some yoga studios may provide them for a small fee.
Cable car ride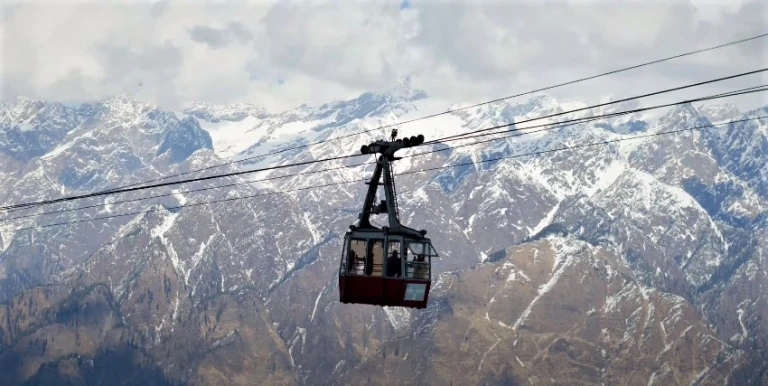 A cable car ride in Uttarakhand offers breathtaking views of the surrounding mountains and valleys, providing a unique perspective of the region's natural beauty. This unforgettable experience is perfect for adventure enthusiasts or those seeking a peaceful way to enjoy the scenery.
Popular places: Mussoorie and Nainital.

Average price: INR 500–1000 per person, depending on the duration and location of the cable car ride.
Paragliding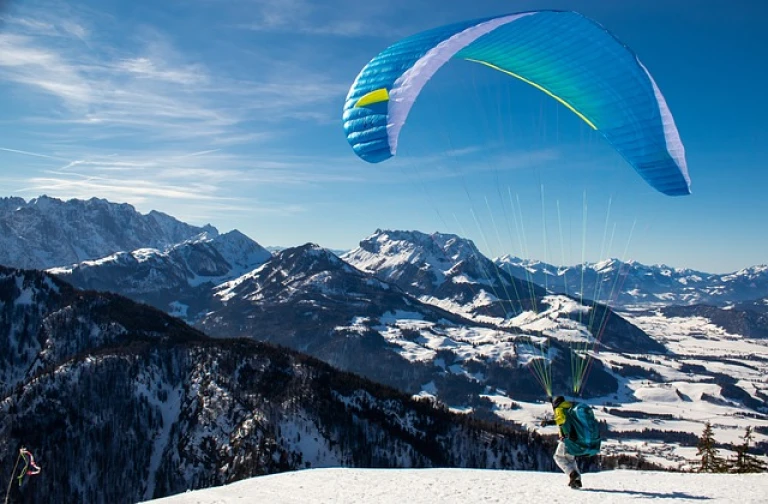 A popular destination for enthusiasts seeking freedom and breathtaking aerial views, Uttarakhand offers thrilling paragliding experiences thanks to its picturesque landscapes and favorable weather.
Popular places: Rishikesh and Bir Billing.

Average price: INR 2000–5000 per person, depending on the duration and location of the paragliding experience.
Renowned temples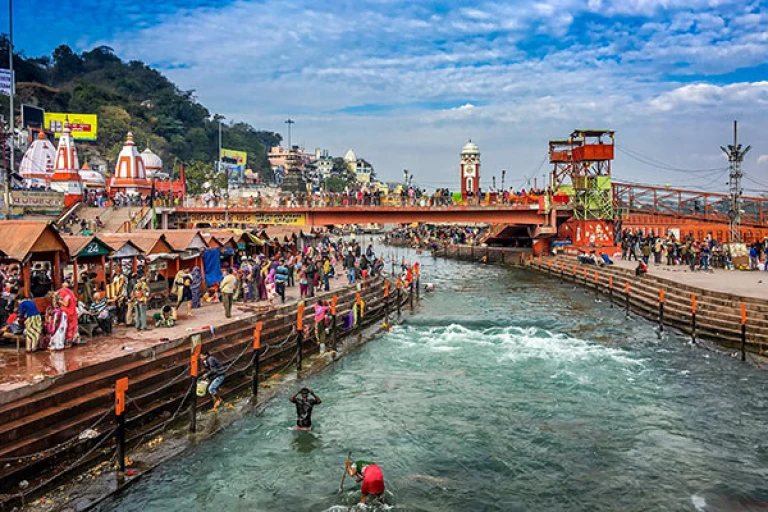 Uttarakhand is also known for its renowned temples that attract pilgrims from all over the world. These temples hold great religious significance and offer a serene and spiritual atmosphere for visitors.
Popular places: Haridwar, Gangotri, Badrinath, and Kedarnath.
Skiing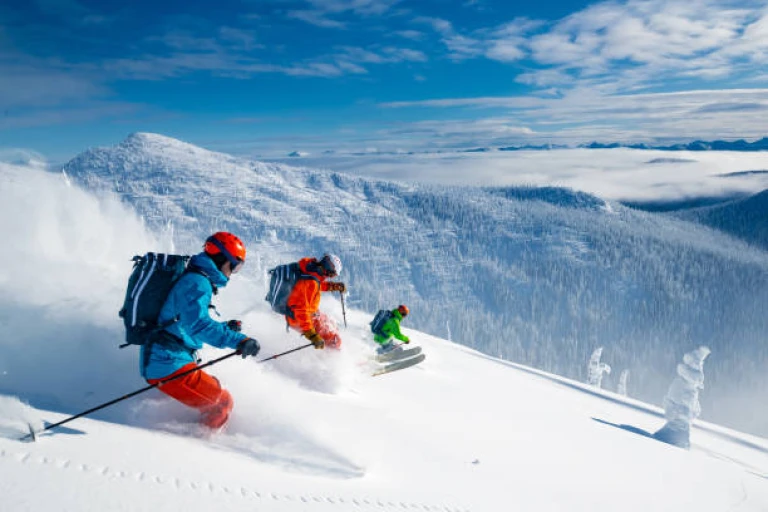 Snowy slopes and well-kept ski resorts are available in Uttarakhand during the winter, allowing both novice and experienced skiers to take in the breathtaking Himalayan views.
Popular places: Auli and Munsiyari.

Average price: Skiing costs typically range from INR 5,000 to INR 10,000 per person per day, including equipment rental and instructor fees.
Also read: 10 Epic Skiing Escapes in India You Can't Miss
Camping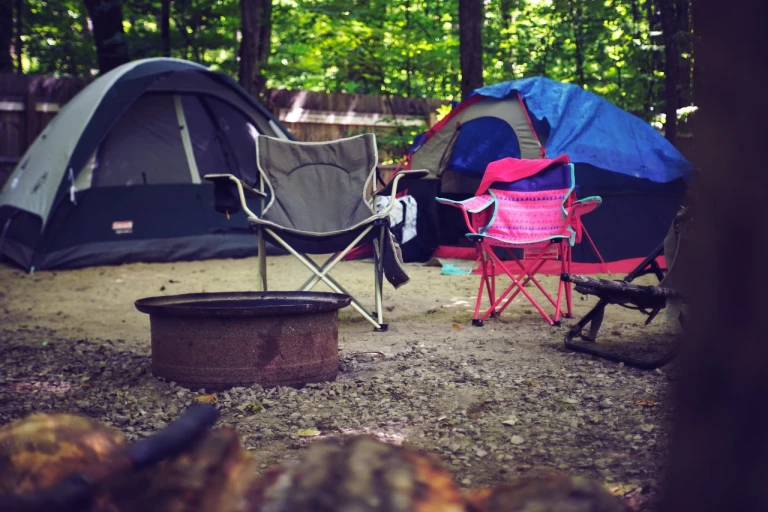 Uttarakhand provides camping areas that are tucked away in verdant forests and next to rivers, offering a tranquil retreat from city life. A tranquil respite is provided by activities like bonfires, stargazing, and animal observation.
Popular places: Rishikesh and Nainital.

Average price: Camping costs typically range from INR 1,000 to INR 3,000 per person per night, depending on the location and amenities provided.
Rappelling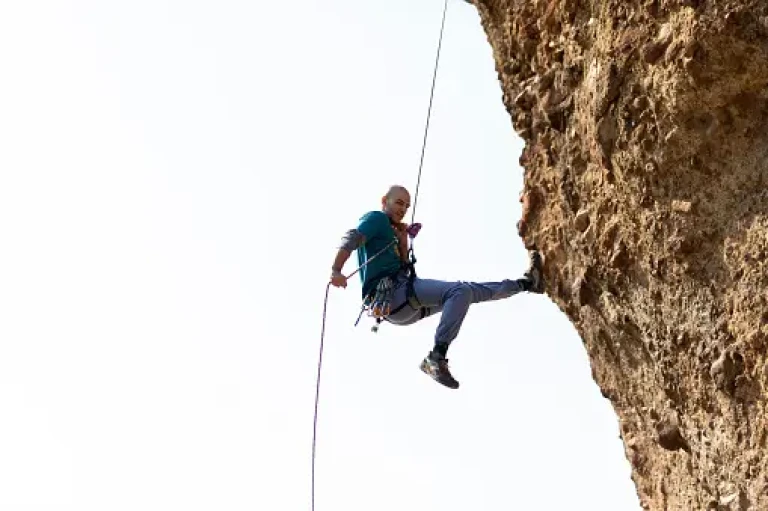 Rappelling in Uttarakhand is a thrilling sport that involves sliding down high cliffs and waterfalls, surrounded by breathtaking natural beauty. It offers an adrenaline rush, allowing individuals to push themselves and experience the natural world.
Popular places: Rishikesh, Roorkee, Mussoorie, and Chopta

Average price: INR 1,500 to INR 3,500 per person, depending on the location and duration of the activity. It is a must-try adventure for thrill-seekers visiting the region.
Must try dishes
Kumaoni and Garhwali cuisine have an impact on Uttarakhand cuisine, which has a distinctive fusion of tastes and preparation methods. Delicious foods are made with locally obtained ingredients like millet, lentils, and vegetables, prepared with aromatic spices, using the region's rich cultural tradition. Many Uttarakhandi dishes are given a creamy, decadent touch by dairy ingredients like ghee and yogurt.
Some of the local cuisines that are a must-try in Uttarakhand are:
Kumaoni dishes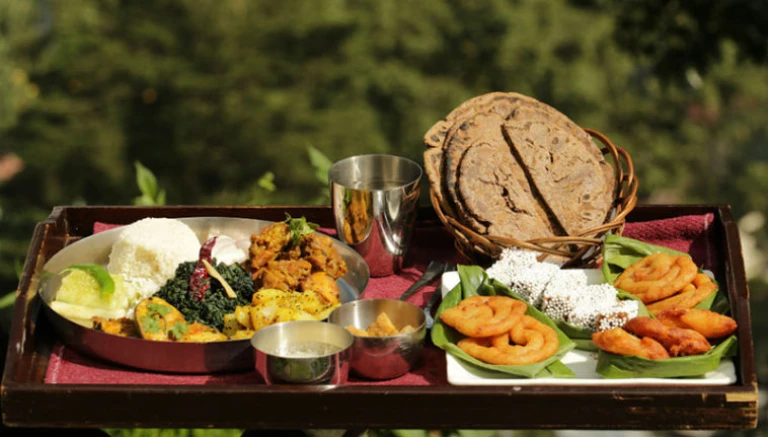 Bhatt ki churkani, a spicy curry made with black soybeans, is a popular Kumaoni dish that should not be missed.

Bal Mithai, a sweet made with roasted khoya and coated with sugar balls, is a specialty dessert of Uttarakhand.

Gahat dal, made from horse gram lentils, is a nutritious and protein-rich dish commonly enjoyed in Uttarakhand.

Aloo ke Gutke, on the other hand, is a spicy potato dish cooked with a blend of aromatic spices that is sure to tantalize your taste buds.
Garhwali dishes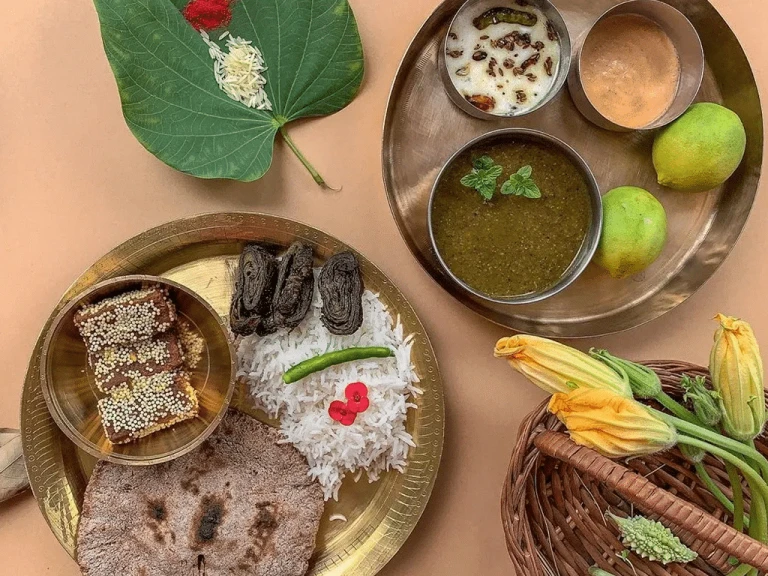 Chainsoo, a thick and flavorful black gram curry that is often served with steamed rice or roti.

Dubuk is a traditional soup made with a combination of lentils and vegetables, giving it a hearty and comforting flavor. It is often enjoyed during the cold winter months in Uttarakhand.

Jhangora ki kheer is a popular dessert in Uttarakhand made with jhangora (barnyard millet), milk, and sugar. It is a creamy and sweet dish that is often served during festivals and special occasions.
Shopping in Uttarakhand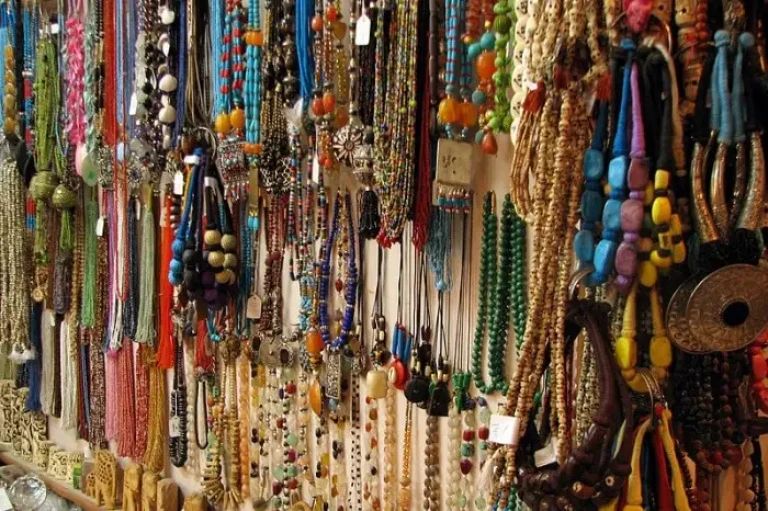 With its bustling marketplaces and traditional handicrafts, Uttarakhand provides a distinctive shopping experience. Visitors may discover a variety of goods, such as handwoven fabrics, wooden antiques, and locally produced honey, everywhere they go, from the busy streets of Dehradun to the charming boutiques in Rishikesh.
The state is also well-known for its magnificent jewelry crafted with priceless gems like sapphires and emeralds, making it the ideal location for visitors wishing to indulge in a little retail therapy while immersing themselves in the rich cultural heritage of the region.
The intricate designs and craftsmanship of the jewelry reflect the traditional techniques passed down through generations, adding a touch of luxury to any outfit.
Whether it's a delicate necklace or a statement ring, the jewelry from Uttarakhand is sure to be a cherished souvenir that carries the essence of the state's artistic prowess and natural beauty.
Also read: 15 Best Camping Sites in India for Nature Lovers
Discover Uttarakhand, a place of pristine beauty, majestic temples, abundant wildlife, and a variety of adventure activities. Your journey will be unforgettable because of the state's abundance of exciting things to do.
You may choose between established tourist hill attractions and quaint, eccentric hill hamlets for your holiday.