New York City, the city that never sleeps, the Big Apple - it's a place that has captured the hearts of travelers for generations. From iconic landmarks like the Statue of Liberty and Times Square to world-class museums, Broadway shows, and diverse neighborhoods, there's something for everyone in this bustling metropolis.
If you're planning your first trip to New York, this comprehensive travel guide is here to help you make the most of your visit. We'll cover everything from accommodation and transportation to dining and entertainment, ensuring you have an unforgettable experience in the city that never stops surprising.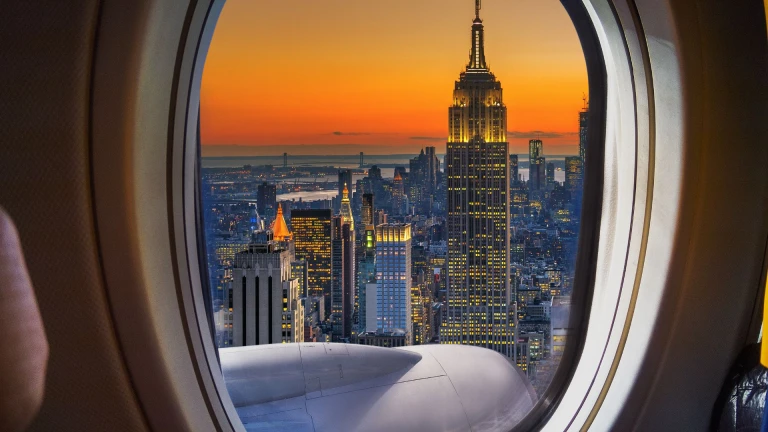 Visa Requirements for Indians Traveling to New York
For Indian travelers planning a visit to New York City, it's essential to understand the visa requirements and the application process. The United States generally requires Indian citizens to obtain a visa for tourism or business purposes. Here's a detailed overview of the visa requirements and application process:
Visitor Visa Categories: Indian travelers primarily apply for either a B-1 (Business) or B-2 (Tourist) visa. These are non-immigrant visas, meaning they are for temporary visits to the United States.

B-1 Visa (Business): If you plan to attend business meetings, conferences, negotiate contracts, or explore business opportunities in New York City, you should apply for a B-1 visa.

B-2 Visa (Tourist): If your visit to New York City is for tourism, sightseeing, visiting friends and family, or attending cultural events, you should apply for a B-2 visa.

Visa Application Process for Indian Travelers:

Complete DS-160 Form: Start by filling out the DS-160 form online. This form collects your personal information, travel plans, and details about your visa eligibility. After completing the form, you'll receive a DS-160 confirmation barcode.

Pay Visa Application Fee: Pay the non-refundable visa application fee, which can be paid online or through designated banks. Keep the receipt as proof of payment.

Create a Profile: Visit the U.S. Visa Information and Appointment Services website (https://www.ustraveldocs.com/in/) to create a profile. This is where you'll schedule your visa interview appointment.

Schedule Visa Interview: Log in to your profile and schedule a visa interview appointment at the nearest U.S. Embassy or Consulate. Be prepared to pay a visa application fee as well.

Attend Visa Interview: Attend the scheduled visa interview at the U.S. Embassy or Consulate. Be sure to bring the required documents, including your DS-160 confirmation barcode, passport, visa application fee receipt, and a passport-sized photograph. During the interview, you may be asked about the purpose of your trip and your ties to India.

Biometric Data Collection: As part of the application process, you'll also have your biometric data (fingerprints) collected at the U.S. Embassy or Consulate.

Wait for Visa Approval: After the interview, you'll be informed if your visa application is approved or denied. If approved, you'll receive your visa stamped in your passport.

Documents Required: When applying for a U.S. visa, you'll typically need the following documents:

Valid passport with a minimum of six months validity beyond your intended stay in the United States.

DS-160 confirmation barcode.

Visa application fee receipt.

Passport-sized photograph that meets U.S. visa photo requirements.

Proof of ties to India, such as employment, property, family, or financial assets, to demonstrate your intention to return to India after your visit.

Visa Processing Time: Visa processing times can vary, so it's advisable to apply well in advance of your planned travel dates. The U.S. Embassy or Consulate can provide information about current processing times.

Visa Validity: The validity of a B-1/B-2 visa can vary, but it's typically issued for multiple entries and can be valid for up to ten years. However, the duration of stay on each entry is determined by the Customs and Border Protection officer at the port of entry.
Also Read: China temporarily eases visa requirements for Indian travelers
Getting There and Getting Around
Flight Options for Indians Traveling to New York:
Direct Flights: Several airlines offer direct flights from major Indian cities like New Delhi, Mumbai, and Bengaluru to John F. Kennedy International Airport (JFK) and Newark Liberty International Airport (EWR), both of which serve the New York City area.

Connecting Flights: If you're flexible with your travel plans or looking for cost-effective options, you can also consider connecting flights through major international hubs such as Dubai, Doha, or Frankfurt, which offer connecting flights to New York City airports.

Airlines: Some of the major airlines that operate flights from India to New York City include Air India, Emirates, Qatar Airways, Lufthansa, British Airways, and American Airlines.

Flight Duration: The flight duration for direct flights from India to New York City can vary depending on your departure city and the chosen airline. Typically, it ranges from 14 to 18 hours.

Travel Tips: When booking your flight, consider factors like layover times, baggage allowance, and visa requirements for transiting through specific countries. Also, plan your arrival and departure airports in New York City based on your final destination within the city.
Arriving in New York City
New York City is served by three major airports: John F. Kennedy International Airport (JFK), LaGuardia Airport (LGA), and Newark Liberty International Airport (EWR). JFK is the largest and most commonly used by international travelers. LaGuardia primarily serves domestic flights, while Newark is another option for international visitors.
Once you arrive, you'll need a way to get to your accommodation. Options include taxis, ride-sharing services like Uber and Lyft, and public transportation. Consider the time of day and traffic conditions when choosing your mode of transportation.
Navigating the Subway
New York City's subway system is the most cost-effective way to get around. Invest in a MetroCard for access to the subway and buses. Study the subway map and download a transit app for real-time updates. The subway runs 24/7, but late-night service can be less frequent, so plan accordingly.
Using Ride-Sharing Services
Ride-sharing services like Uber and Lyft are widely available in NYC. They're convenient, especially for late-night outings when subway service is less frequent. However, they can be more expensive than public transportation during peak hours.
Walking and Biking
New York City is a pedestrian-friendly city with plenty of walkable neighborhoods. Bring comfortable shoes, and don't hesitate to explore on foot. Additionally, you can rent a Citi Bike for a fun and eco-friendly way to see the city.
Where to Stay
Choosing the Right Neighborhood
New York City is divided into five boroughs, with Manhattan being the most popular for tourists. Each neighborhood has its own unique vibe, so choose one that suits your preferences. Manhattan offers the most central location, but Brooklyn, Queens, the Bronx, and Staten Island have their own charms.
Hotel vs. Airbnb in Newyork
Hotels provide convenience and amenities, while Airbnb rentals offer a more authentic experience. Consider your budget, the length of your stay, and your desire for local interactions when making this choice.
Budget-Friendly Accommodations
If you're traveling on a budget, explore options like hostels, budget hotels, or Airbnb shared spaces. Staying in outer boroughs can also save you money on accommodations.
Also Read: Top 13 Global Halloween Destinations for 2023
Exploring the Neighborhoods of New York
Manhattan
Manhattan is home to iconic neighborhoods like Midtown, the Upper East Side, and Greenwich Village. Explore Times Square, stroll through Central Park, and visit museums like MoMA and the Met.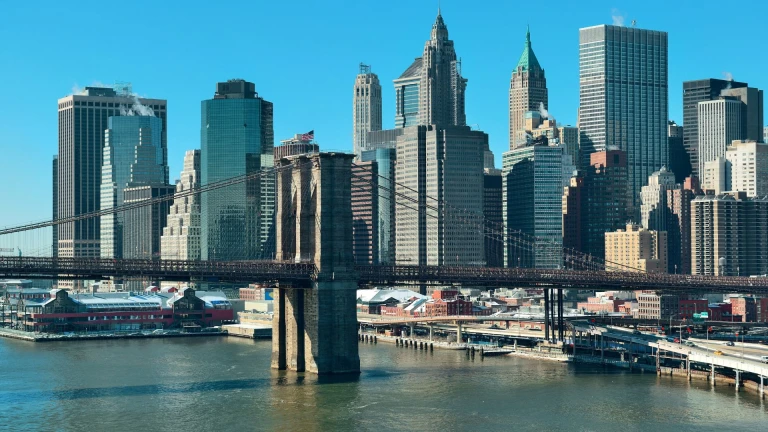 Brooklyn
Brooklyn offers a hip, artsy scene with neighborhoods like Williamsburg and DUMBO. Walk across the Brooklyn Bridge, enjoy Prospect Park, and try local eats at Smorgasburg.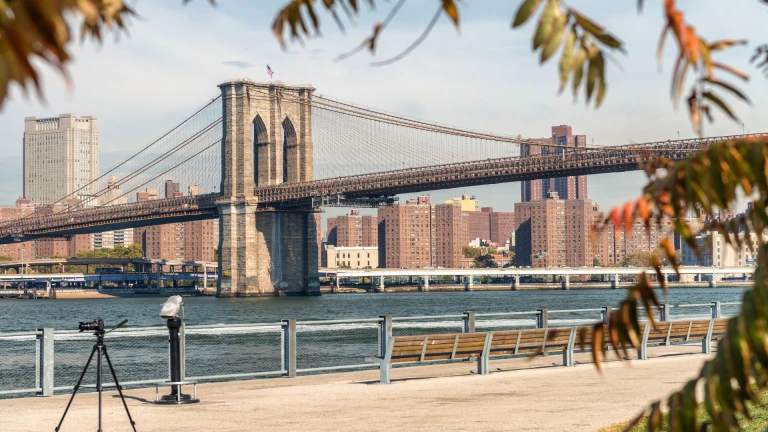 Queens
Queens is known for its cultural diversity and vibrant neighborhoods like Flushing and Astoria. Visit Flushing Meadows-Corona Park, explore the food scene, and take in a Mets game.
The Bronx
The Bronx is famous for the Bronx Zoo and Yankee Stadium. Don't miss the Bronx Museum of the Arts and the picturesque New York Botanical Garden.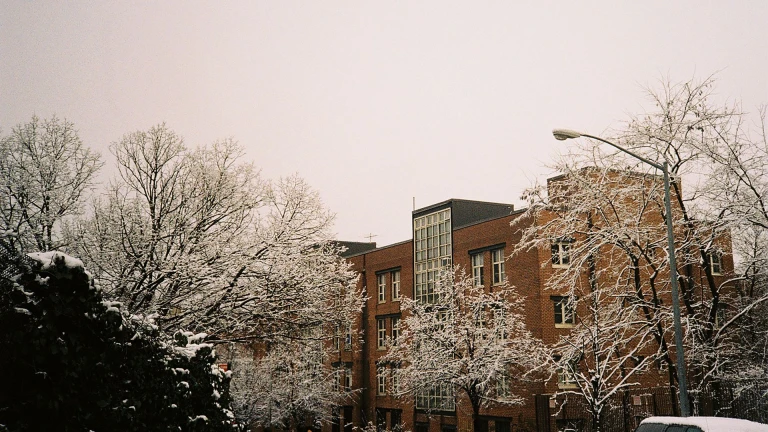 Staten Island
Staten Island offers a more relaxed pace. Take the free Staten Island Ferry for stunning views of the Statue of Liberty and Manhattan's skyline. Visit the Snug Harbor Cultural Center and Botanical Garden.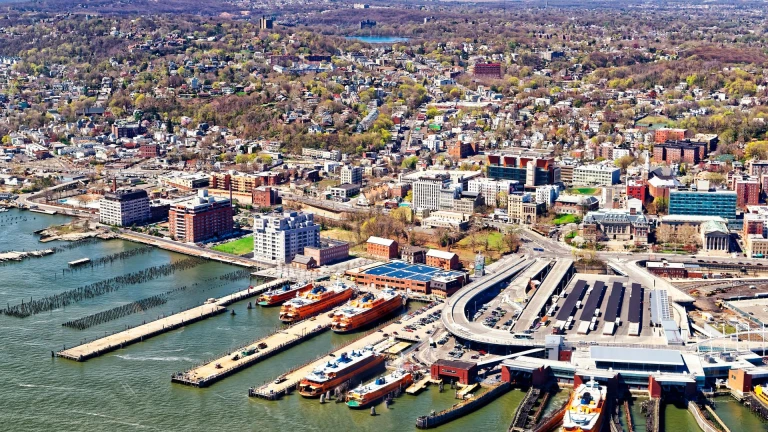 Top 5 Must-See Places in New York
New York City's skyline is dotted with iconic landmarks that have graced the covers of countless postcards and featured in numerous films and television shows. These landmarks not only define the city but also tell its history and reflect its vibrant culture. Here's an in-depth look at some of the must-see landmarks that should be on every first-time visitor's itinerary.
1. Statue of Liberty and Ellis Island
The Statue of Liberty is not just a symbol of New York but also a symbol of freedom and democracy worldwide. This colossal neoclassical sculpture, a gift from the people of France to the United States, was dedicated on October 28, 1886. Lady Liberty, as she is affectionately known, stands on Liberty Island in New York Harbor.
Visiting the Statue of Liberty
To visit the Statue of Liberty, you'll need to take a ferry from Battery Park in Lower Manhattan to Liberty Island. Tickets can be purchased online in advance, and it's advisable to do so, especially during peak tourist seasons. There are three types of tickets:
Reserve Ticket: This ticket allows you access to Liberty Island, where you can explore the grounds, visit the museum, and enjoy beautiful views of the statue from the pedestal. Access to the crown is not included with this ticket.

Pedestal Ticket: With this ticket, you can access the pedestal of the statue, which offers a closer look at the statue and panoramic views of the city skyline. Crown access is also not included.

Crown Ticket: If you want to get as close as possible to Lady Liberty, this is the ticket for you. It includes access to the pedestal and the crown, where you can see the statue's inner structure and gaze out through the windows in her crown.
Note: Crown access is limited, and visitors must be physically able to climb the steep and narrow staircase.
After exploring the Statue of Liberty, you can catch another ferry to Ellis Island, which served as the main immigration processing center for the United States from 1892 to 1954. The Ellis Island National Museum of Immigration is a moving experience that tells the stories of the millions of immigrants who passed through its doors in search of the American dream.
Also Read: Travel guide to Hawaii from India in 2023
Insider Tips for Visiting the Statue of Liberty and Ellis Island
Arrive Early: To beat the crowds and make the most of your visit, arrive early in the morning. The first ferry to the islands usually departs around 8:30 AM.

Security Check: Be prepared to go through a security screening similar to what you would encounter at an airport. Avoid bringing large bags, and expect lines during busy times.

Guided Tours: Consider taking a guided tour, which can provide you with additional historical insights and context.

Pack Snacks: While there are food options on Liberty Island, they can be pricey. Packing your snacks and water is a good idea.

Weather Considerations: Check the weather forecast before your visit and dress accordingly. The islands can be windy, so layering is a smart choice.

Photography: Don't forget your camera or smartphone. The views of the city skyline and the statue are fantastic for photography.
The Statue of Liberty and Ellis Island are not just tourist attractions; they are living pieces of American history that remind us of the millions of immigrants who passed through these gates in search of a better life.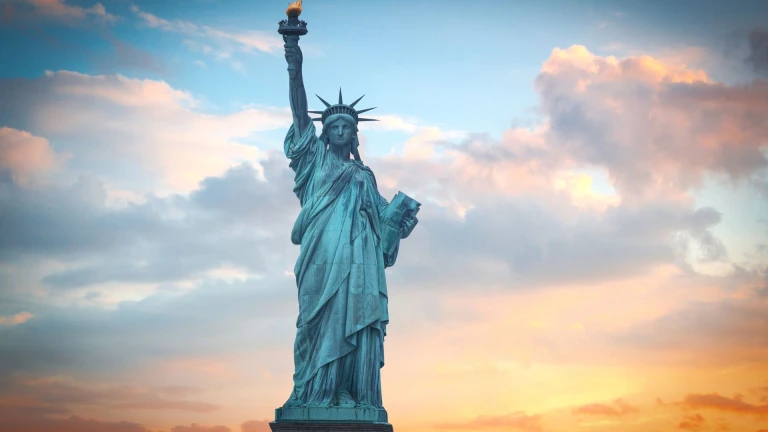 2. Times Square
Known as the "Crossroads of the World," Times Square is one of the most iconic and bustling commercial intersections in the world. Located in the heart of Midtown Manhattan, it's a place that never sleeps, with its bright billboards, theaters, shops, and a constant flow of people. Times Square truly comes alive at night when the electric signs illuminate the streets.
Exploring Times Square
Times Square is more than just a place; it's an experience. Here's what you can do when you're there:
Broadway Shows: Times Square is synonymous with Broadway, and it's the perfect place to catch a world-class theater production. Be sure to book your tickets in advance, or you can also try your luck at the TKTS booth for discounted same-day tickets.

People-Watching: Find a spot on one of the benches or steps and take in the sights and sounds of Times Square. You'll see street performers, costumed characters, and tourists from all over the world.

Shopping: Times Square boasts flagship stores for brands like M&M's, Hershey's, and Disney. It's also home to the massive multi-story Forever 21 and the world-famous Toys"R"Us.

Dining: There are plenty of dining options in and around Times Square, from casual eateries to upscale restaurants. If you're looking for a classic New York City slice of pizza, this is the place to get it.

New Year's Eve: If you're visiting New York for New Year's Eve, Times Square is where the famous ball drop happens. Keep in mind that it gets extremely crowded, so plan accordingly if you want to witness this iconic event.

Museums: Nearby, you'll find the Museum of Modern Art (MoMA) and Madame Tussauds New York if you're interested in art and celebrity wax figures.

Hidden Gems: While Times Square is often associated with commercialism, there are hidden gems like the TKTS booth's red steps, which provide a great vantage point for photos and people-watching.
Times Square is the epitome of New York's vibrancy and energy. It's a place you simply must experience, even if it's just for a short visit to soak in the excitement.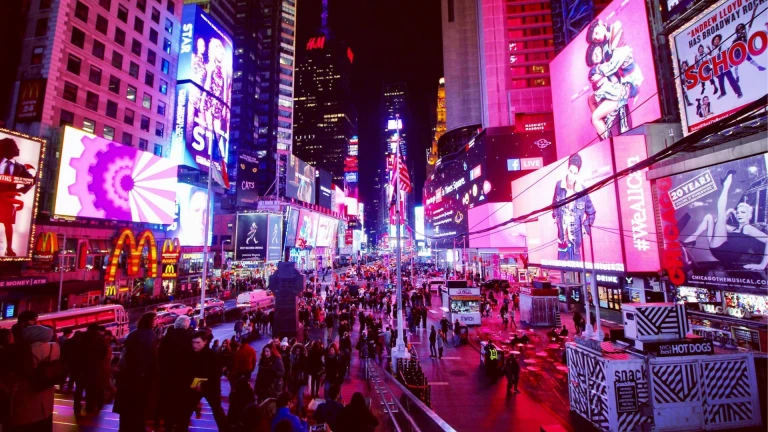 3. Central Park
Central Park is an urban oasis that provides a much-needed escape from the hustle and bustle of city life. This 843-acre park is an iconic green space in the heart of Manhattan and offers a wide range of activities and attractions for visitors of all ages.
What to Do in Central Park
Stroll Through the Park: One of the simplest yet most enjoyable activities in Central Park is to take a leisurely walk or bike ride along its winding paths. You'll discover picturesque bridges, serene ponds, and lush gardens.

Row a Boat: Rent a rowboat or a paddleboat and take to Central Park's iconic rowing lake, the Central Park Lake. It's a relaxing way to experience the park from the water.

Visit the Central Park Zoo: Located on the southeast corner of the park, the Central Park Zoo is home to a variety of animals, including penguins, sea lions, and red pandas. It's a great spot for families.

Explore the Conservatory Garden: This formal garden is a hidden gem within Central Park, featuring fountains, sculptures, and beautifully manicured flower beds.

Enjoy a Picnic: Central Park is the perfect place for a picnic. Pick up some food from a nearby deli or café, find a grassy spot, and relax in the shade of the park's trees.

Central Park Carousel: Kids and adults alike will enjoy a ride on the Central Park Carousel. It's located in the heart of the park and has been a beloved attraction for generations.

Central Park Zoo: Located in the southeast corner of the park, the Central Park Zoo is home to a variety of animals, including penguins, sea lions, and red pandas. It's a great spot for families.

Shakespeare in the Park: If you're visiting during the summer, check out the Public Theater's free Shakespeare in the Park performances at the Delacorte Theater. It's a unique and cultural experience.

Central Park Conservatory Garden: This formal garden is a hidden gem within Central Park, featuring fountains, sculptures, and beautifully manicured flower beds.
Tips for Visiting Central Park
Plan Ahead: Central Park is vast, so plan your visit by deciding which areas or attractions you'd like to explore.

Time Your Visit: Early mornings and late afternoons are the best times to visit when the park is less crowded, and the light is ideal for photography.

Stay Safe: While Central Park is generally safe, it's wise to stay aware of your surroundings, especially if you're visiting after dark.

Check Events: The park hosts various events and performances throughout the year. Check the official website for any happenings during your visit.
Central Park is a place of natural beauty and a cultural hub, offering a serene escape in the middle of Manhattan's urban jungle.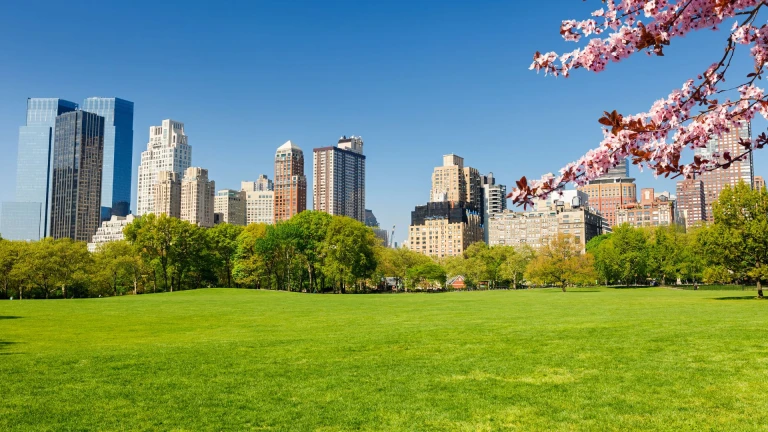 4. Empire State Building
The Empire State Building is an iconic skyscraper that has graced the Manhattan skyline since its completion in 1931. It's not just a remarkable feat of architecture but also an enduring symbol of the city and an essential part of any New York City itinerary.
Visiting the Empire State Building
Here's what you need to know when planning your visit to the Empire State Building:
Observation Decks: The Empire State Building has two observation decks. The main deck on the 86th floor offers 360-degree views of the city. The top deck on the 102nd floor provides even higher vantage points. Both decks offer breathtaking panoramas of New York City.

Timing: Visit during the early morning or late afternoon to avoid the crowds. Sunset and evening visits are popular but can get crowded, so consider purchasing a "Sun & Stars" ticket, which allows you to visit twice in one day.

Express Pass: If you want to skip the lines, consider purchasing an express pass. It can save you valuable time, especially during peak tourist seasons.

Photography: Don't forget your camera or smartphone to capture the incredible views. The Empire State Building is especially stunning at sunset and at night.

Interactive Exhibits: Explore the Empire State Building's exhibits, which provide insights into its history and construction. The Dare to Dream exhibit on the 80th floor offers an in-depth look at the building's creation.

Sustainability: The Empire State Building has made significant strides in sustainability. The LED lighting system on the building's spire can display various colors for special occasions and holidays.
The Empire State Building at Night
While visiting the Empire State Building during the day offers fantastic views, experiencing it at night is equally enchanting. The building's lights illuminate the skyline, and it often features special lighting displays to celebrate holidays and events. Seeing the city from the Empire State Building's heights under the night sky is a memorable experience.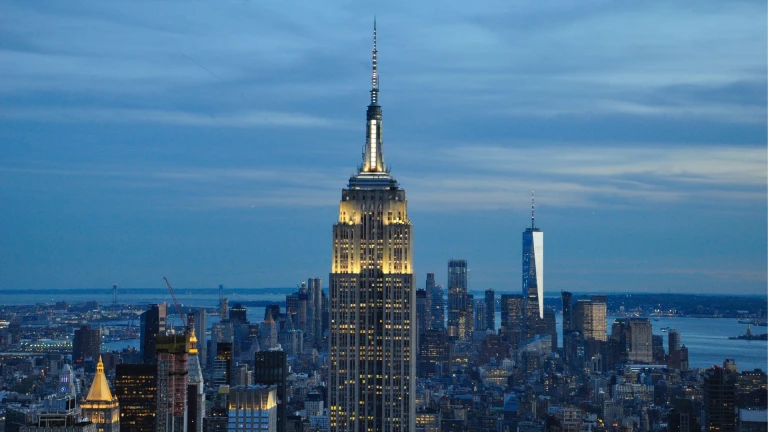 5. One World Observatory
The One World Trade Center, also known as Freedom Tower, stands as a symbol of resilience and hope in the heart of Lower Manhattan. It's home to the One World Observatory, an incredible attraction that offers visitors a chance to see New York City from new heights.
Visiting the One World Observatory
Here's what you need to know for your visit to the One World Observatory:
Arrival: Begin your experience in the lobby, where you'll find interactive exhibits and learn about the building's history and construction.

The Sky Pod: The Sky Pod elevators are a highlight of the experience. They transport you from the lobby to the observatory in just 47 seconds while showing a time-lapse video of the city's evolution.

Main Observatory: The main observatory is located on the 100th floor and offers stunning views of the city. You can use the provided telescopes to zoom in on specific landmarks.

See Forever Theater: Before heading to the observatory, make sure to watch the "See Forever" video, a moving presentation that tells the story of the tower's construction and the resilience of the city.

Dining: If you're hungry or thirsty, you can enjoy a meal or a drink at the Observatory's restaurants, including the One Cafe and One Mix.

Virtual Reality Experience: For an additional fee, you can try the One World Observatory's virtual reality experience, which offers a unique perspective on the city.
Sunset and Night Visits in New York
Visiting the One World Observatory during sunset or at night is a magical experience. You can watch the city transition from day to night as the lights of Manhattan come to life. The skyline views are particularly breathtaking during these times.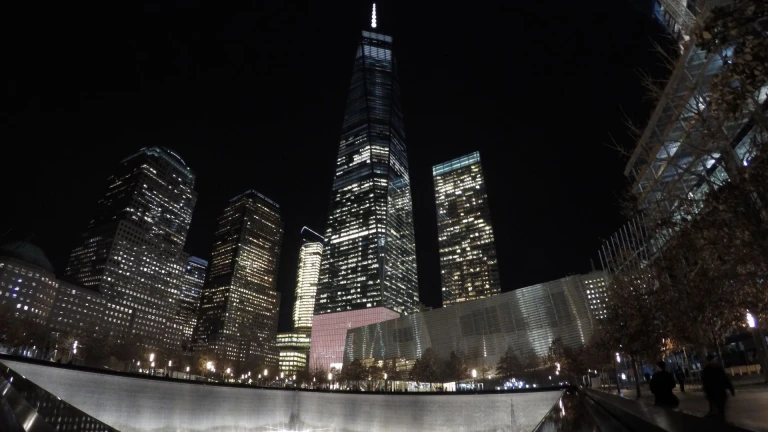 Exploring New York's Neighborhoods
New York City is a collection of diverse neighborhoods, each with its own unique character and charm. Exploring these neighborhoods is one of the most rewarding aspects of visiting the city, as you can discover hidden gems, local culture, and authentic experiences. Here are some of the city's most iconic neighborhoods to explore:
Greenwich Village
Greenwich Village, often simply called "The Village," is a historic neighborhood known for its artistic heritage, bohemian spirit, and tree-lined streets. It's a place where creativity thrives, and you can find historic landmarks, charming cafes, and a vibrant nightlife scene.
What to Explore in Greenwich Village
Washington Square Park: This iconic park is a gathering place for locals and visitors alike. It features the Washington Square Arch, a fountain, and a vibrant atmosphere.

MacDougal Street: Stroll along MacDougal Street, known for its lively atmosphere, street performers, and a variety of restaurants and shops.

Cafes and Bakeries: Greenwich Village is home to numerous cafes and bakeries where you can enjoy a cup of coffee and a pastry while people-watching.

Jazz Clubs: The Village has a rich jazz history, and you can still catch live jazz performances at venues like the Village Vanguard.

Historic Landmarks: Visit historic sites like the Stonewall Inn, the birthplace of the LGBTQ+ rights movement, and the Jefferson Market Library, a beautiful Victorian Gothic building.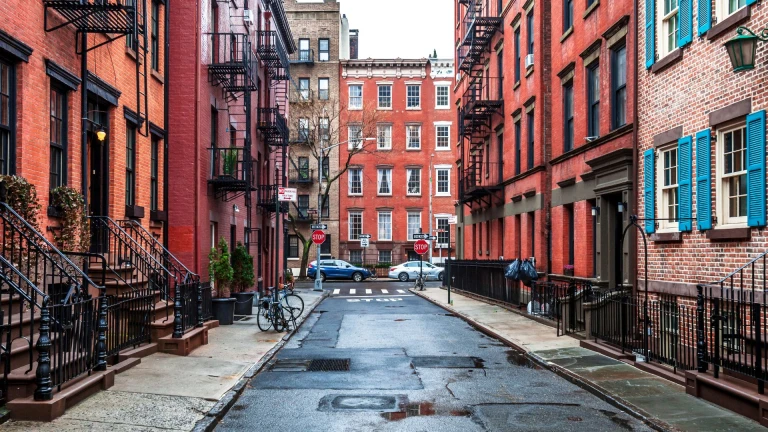 SoHo (South of Houston Street)
SoHo is a fashionable neighborhood known for its cast-iron architecture, upscale boutiques, and art galleries. It's a trendy destination for shopping, dining, and exploring contemporary art.
What to Explore in SoHo
Shopping: SoHo is famous for its high-end and boutique shopping. You'll find a wide range of fashion brands, from luxury labels to independent designers.

Cast-Iron Architecture: Take a walk through the neighborhood to admire the historic cast-iron buildings that give SoHo its distinctive look.

Art Galleries: SoHo is home to numerous art galleries that feature contemporary and modern art. You can explore the vibrant art scene and discover emerging artists.

Dining: The neighborhood offers a diverse culinary scene, with restaurants ranging from upscale dining to casual cafes.

Public Art: Keep an eye out for public art installations and street art, as SoHo often features creative displays.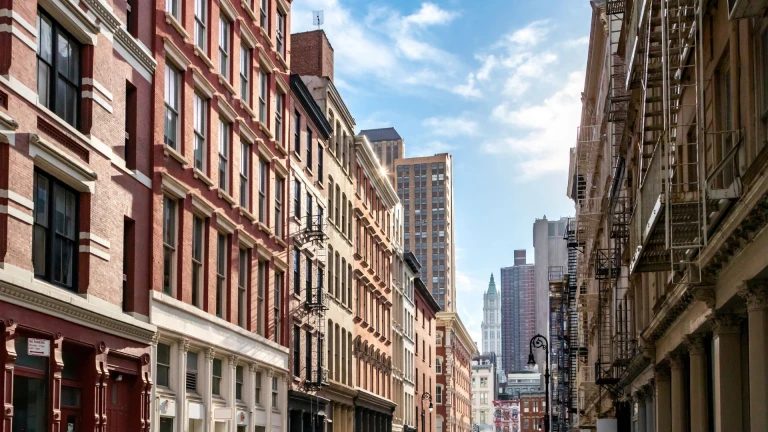 Williamsburg, Brooklyn
Williamsburg is a trendy neighborhood located in Brooklyn, just across the East River from Manhattan. It's known for its artistic community, hipster culture, and vibrant nightlife.
What to Explore in Williamsburg
Smorgasburg: If you're a food lover, don't miss Smorgasburg, a popular weekend food market featuring a wide variety of international cuisine.

Art Galleries: Williamsburg has a thriving art scene with numerous galleries showcasing contemporary and street art.

Vintage Shops: Explore vintage and thrift shops to find unique clothing and accessories.

Street Murals: Williamsburg is known for its street art and murals. Take a walk to discover the vibrant and ever-changing outdoor art.

Waterfront Views: Enjoy stunning views of the Manhattan skyline from the Williamsburg waterfront, especially at sunset.

Live Music: The neighborhood offers live music venues where you can catch local bands and artists.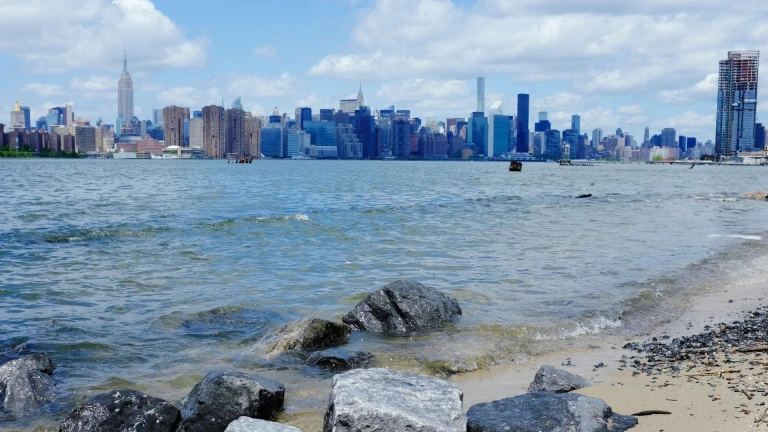 Harlem
Harlem is a historic neighborhood in northern Manhattan known for its cultural richness, jazz heritage, and iconic landmarks. It's a place where you can experience the history and diversity of African American culture.
What to Explore in Harlem
Apollo Theater: The Apollo Theater is a legendary venue where many famous artists, including Ella Fitzgerald and James Brown, began their careers. Check the schedule for live performances or the famous Amateur Night.

Gospel Brunch: Experience the uplifting and soulful music of a gospel choir during a Sunday gospel brunch.

Harlem Renaissance: Explore the neighborhood's role in the Harlem Renaissance by visiting the Schomburg Center for Research in Black Culture and the Langston Hughes House.

Soul Food: Sample delicious soul food at local restaurants and eateries, featuring dishes like fried chicken, collard greens, and cornbread.

Historic Churches: Harlem is home to beautiful historic churches, including Abyssinian Baptist Church and St. Martin's Episcopal Church.

Street Markets: Browse street markets for handmade crafts, clothing, and local products.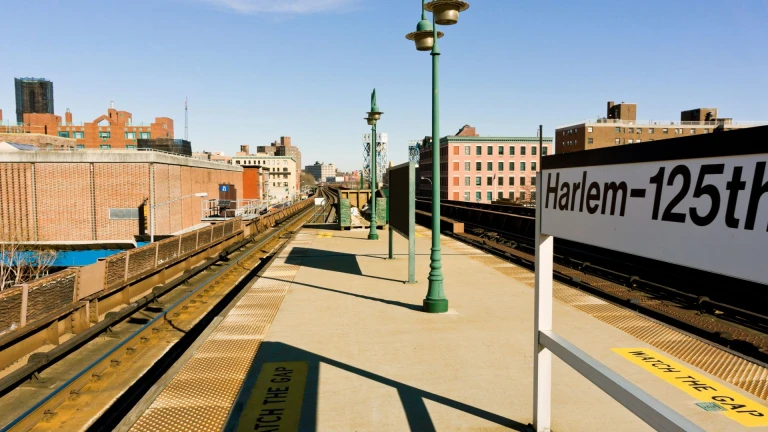 Where to Eat and Drink
New York City is a culinary melting pot, offering a vast array of dining options to suit every palate and budget. From world-renowned fine dining establishments to humble food carts, the city has it all. Here are some recommendations for where to eat and drink in New York City:
Classic New York Dishes
Pizza: Enjoy a classic New York slice at iconic pizzerias like Joe's Pizza, Di Fara Pizza, or Grimaldi's Pizzeria.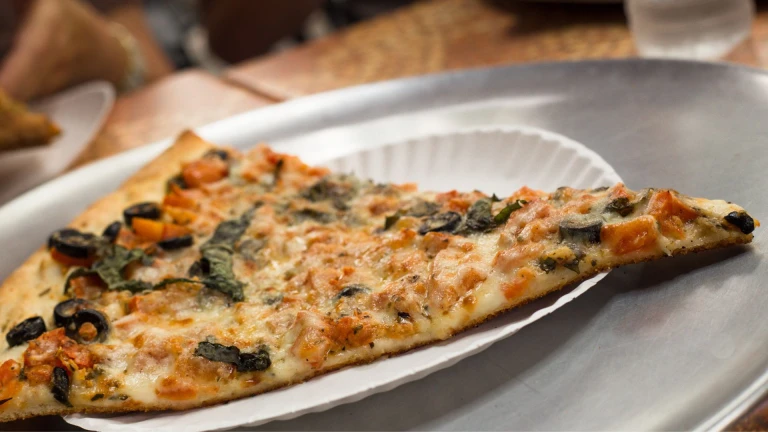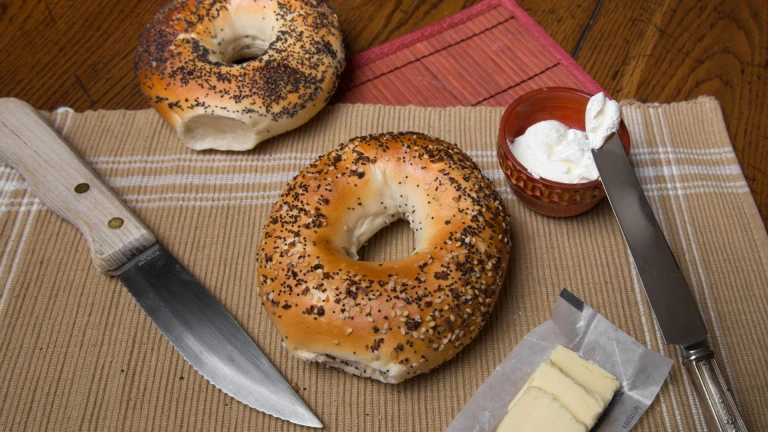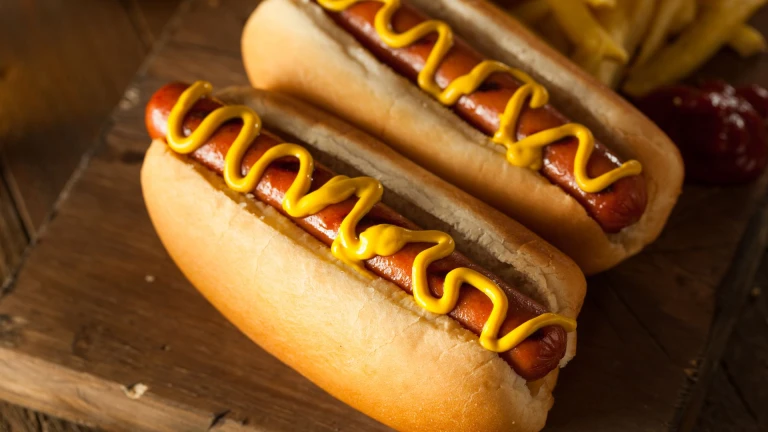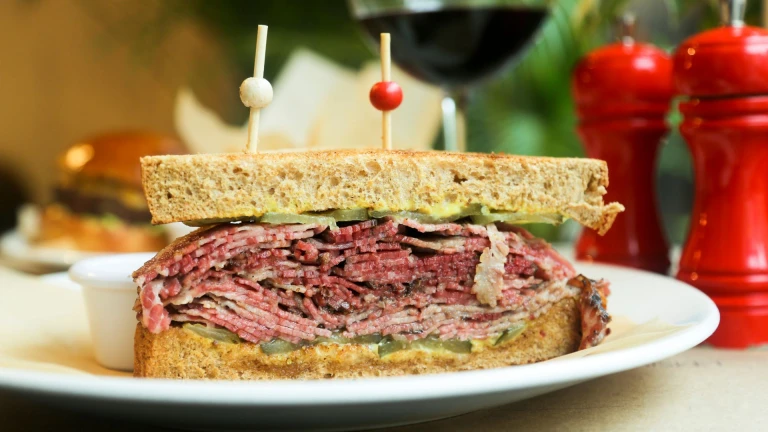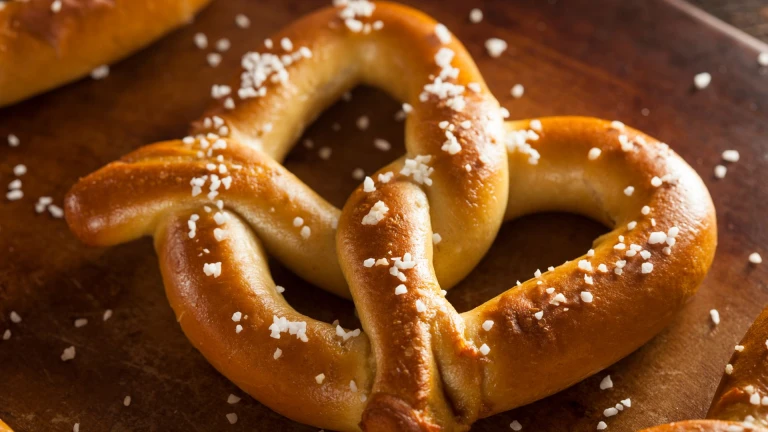 Safety Tips and Practical Information
New York City is generally a safe destination for travelers, but like any major city, it's essential to stay vigilant and take precautions. Here are some safety tips and practical information to help you have a safe and enjoyable visit:
Safety Tips
Awareness: Stay aware of your surroundings, especially in crowded areas and on public transportation.

Pickpocket Prevention: Keep your belongings secure, and be cautious of pickpockets in crowded places, such as subway stations and tourist attractions.

Neighborhood Safety: While most neighborhoods are safe for tourists, it's advisable to research the safety of the areas you plan to visit, especially late at night.

Subway Safety: The subway system is generally safe, but it's recommended to avoid empty subway cars and stay alert during late-night travel.

911: In case of emergencies, dial 911 for police, fire, or medical assistance.
Also Read: Travel Guide to New Zealand from India 2023
New York City is a city of boundless energy and endless possibilities, a place where dreams are pursued and diversity thrives. From the iconic skyline of Manhattan to the vibrant neighborhoods of Brooklyn, each corner of the city offers a unique experience waiting to be explored.
As a first-time visitor, you'll have the chance to witness world-famous landmarks, indulge in diverse cuisine, and immerse yourself in the rich culture and history of the city. Whether you're strolling through Central Park, attending a Broadway show, or savoring a New York-style slice of pizza, every moment in NYC is a moment to remember!
Like and follow us if you love traveling!