The Chinese Embassy in India has announced a significant relaxation of visa requirements for Indian citizens, making it easier and more convenient for them to travel to China. The changes, which will remain in effect until December 31, 2023, exempt Indian travelers from providing biometric data when applying for visas for tourism, business, short-term family visits, and transit purposes.
Highlights
China temporarily eases visa requirements for Indian travelers

Indian travelers no longer need to provide biometric data when applying for visas for tourism, business, short-term family visits, and transit purposes

Changes in effect until December 31, 2023
This is a major development for Indian travelers, as biometric data collection can be a time-consuming and frustrating process. The exemption is especially beneficial for those who are unable to provide fingerprints, such as children under 14 and adults over 70, or those who have recently undergone fingerprint collection by the Chinese Embassy.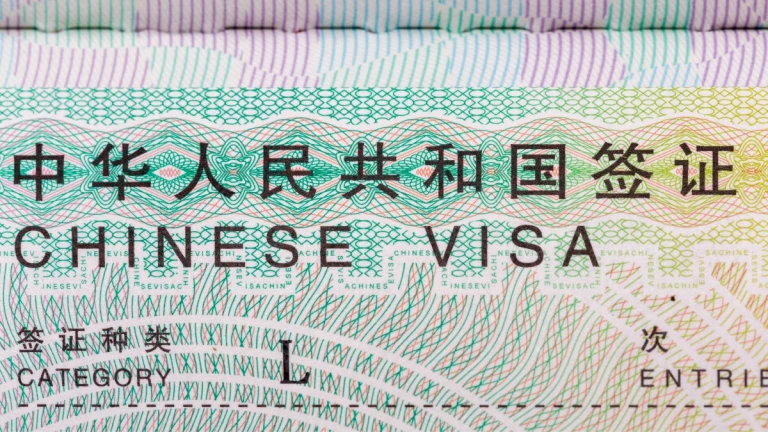 The temporary visa relaxations are likely to have a positive impact on travel between India and China, which has been growing steadily in recent years. In 2022, over 800,000 Indian tourists visited China, making it the second most popular tourist destination for Indians after Thailand.
Visa relaxations to improve bilateral Relations
The Chinese Embassy has not provided any specific reason for the temporary visa relaxations, but it is possible that they are intended to promote people-to-people exchanges between the two countries. The relaxations come at a time when India and China are seeking to improve their bilateral relations.
The changes to the visa regulations are a welcome development for Indian travelers, as they are likely to make it easier for more people to experience the wonders of China. In addition to the exemption from biometric data collection, the Chinese Embassy has also simplified the visa application process and reduced the processing time for visas.
Overall, the temporary visa relaxations are a positive step for Indian travelers and are likely to boost tourism between the two countries. It remains to be seen whether the relaxations will be extended beyond December 31, 2023, but for now, Indian travelers can enjoy the benefits of easier and more convenient visa processing.
Also Read: Top 15 Visa-Free Destinations from India
Indian travelers applying for a Chinese visa online need:
A valid passport with at least 6 months left to expire.

At least 2 blank visa pages.

Photocopies of the passport's data and photo pages (if separate).

A recent passport-size photo.

Proof of residency and employment.

To complete the online visa application form and book an appointment at the Chinese Visa Application Service Center (CVASC).
Chinese visa fees for Indians vary depending on the type of visa and how long you stay. They typically cost between 3,800 and 7,800 Indian rupees.
The Chinese Embassy in New Delhi has direct channels for Indians to get visa information or help. You can use these channels to ask questions or get help with the visa application process.