As the sun dips below the horizon, casting long shadows and the leaves rustle with an eerie whisper, the world braces itself for Halloween – a season where the supernatural takes center stage. In 2023, we invite you to embark on a spine-tingling journey to 13 of the world's most captivating Halloween destinations, each promising a one-of-a-kind and hauntingly unforgettable experience.
This Halloween, leave behind the ordinary and immerse yourself in the extraordinary. Picture wandering through the moonlit streets of Salem, Massachusetts, or exploring the Gothic grandeur of Transylvania. Imagine the vibrant Dia de los Muertos celebrations in Mexico City or losing yourself in the fog-draped streets of London. From Prague's medieval mystique to Bangkok's enchanting fusion of traditions, our journey spans continents and centuries, offering a kaleidoscope of experiences.
1. Salem, Massachusetts, USA - Witch Trials and Haunted Trails
Salem, Massachusetts, known for its infamous witch trials of the late 17th century, offers a Halloween experience like no other. Visit the Salem Witch Museum, where you'll delve into the eerie history of witch hunts. Stroll through the atmospheric streets, where the very air seems charged with mysticism, and immerse yourself in haunted house tours that will send shivers down your spine. The entire city transforms into a captivating witchy wonderland every October.
Salem's haunted history runs deep, and to truly experience it, consider extending your stay to explore the surrounding towns. In nearby Marblehead, you can embark on ghostly harbor tours, while in Danvers, the site of the infamous Salem Village witch trials, you can visit the Rebecca Nurse Homestead, a chilling reminder of the trials' dark legacy.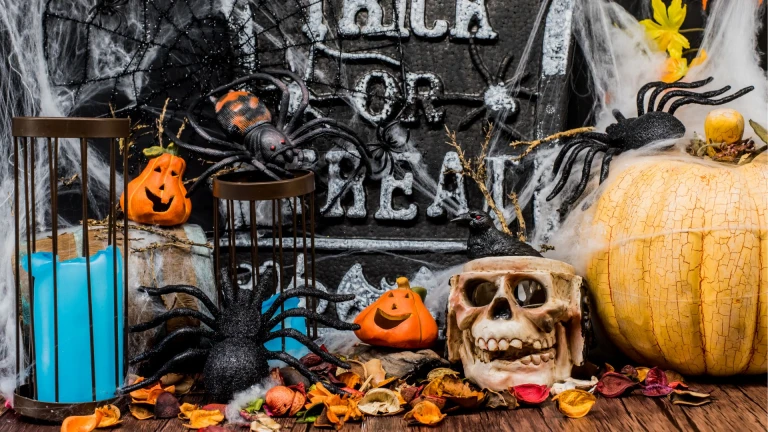 2. Transylvania, Romania - Vampires and Gothic Grandeur
Transylvania, a region steeped in vampire folklore, beckons Halloween enthusiasts with open arms. Explore Bran Castle, often associated with Dracula's legend, and delve into the eerie history of this captivating region. Costume parties in Transylvanian castles are unforgettable, offering a chance to mingle with fellow travelers under the watchful gaze of haunting portraits and medieval decor.
While in Transylvania, take the opportunity to visit the charming town of Sibiu. Its cobblestone streets, medieval architecture, and legends of its own make it an ideal place to explore during this spine-tingling season. Sibiu's Old Town Square is known for its vibrant Halloween celebrations, featuring costume parades and street performances that will transport you to another world.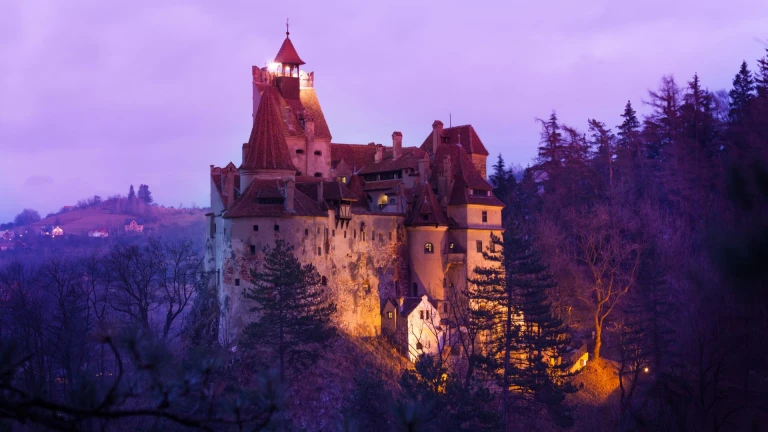 3. New Orleans, Louisiana, USA - Voodoo Vibes and Creole Culture
New Orleans, famous for its vibrant culture and voodoo traditions, takes Halloween seriously. The city's history is rife with tales of the supernatural, and there's no better time to immerse yourself in its mystical ambiance than during Halloween. Join a voodoo tour, where knowledgeable guides will lead you through the city's mystical past, exploring the practices and rituals that continue to influence its culture today.
One of the highlights of Halloween in New Orleans is the Krewe of Boo parade. This lively event features elaborate floats, costumed participants, and a mesmerizing display of lights. As you watch the parade, you'll feel the line between the living and the dead blurring in the enchanting atmosphere of the French Quarter.
To fully appreciate the city's Creole culture, attend one of the many masquerade balls held during the Halloween season. These events offer an opportunity to don elegant masks and costumes, paying homage to the rich tradition of masked balls in New Orleans.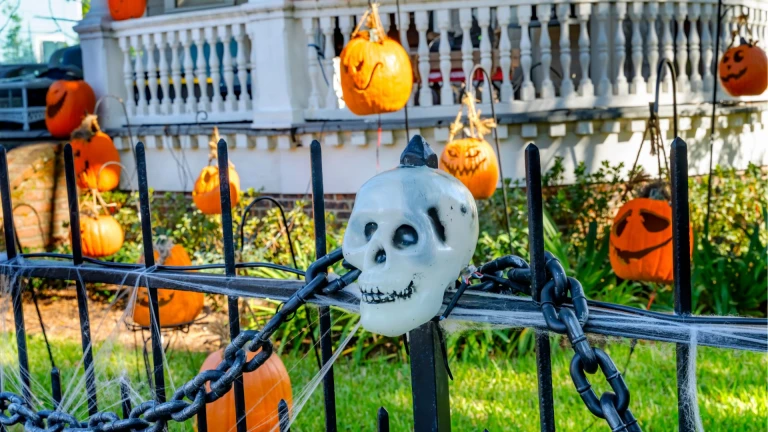 4. Kyoto, Japan- Tradition meets Supernatural
Kyoto, known for its historic temples and shrines, offers a unique Halloween experience that beautifully blends tradition with the supernatural. Explore ancient sites, where the tranquility of centuries-old gardens and architecture contrasts with the eerie tales that have been passed down through generations.
One of the highlights of Halloween in Kyoto is the opportunity to participate in traditional ghost story-telling events. Gather around with locals and fellow travelers to listen to spine-tingling tales of yurei (ghosts) and yokai (supernatural creatures) while sipping on warm sake to chase away the chill.
While exploring Kyoto's temples and shrines, keep an eye out for special Halloween-themed lantern displays and decorations that add a festive touch to the city's historic sites. The juxtaposition of old and new in Kyoto creates a truly unique Halloween experience.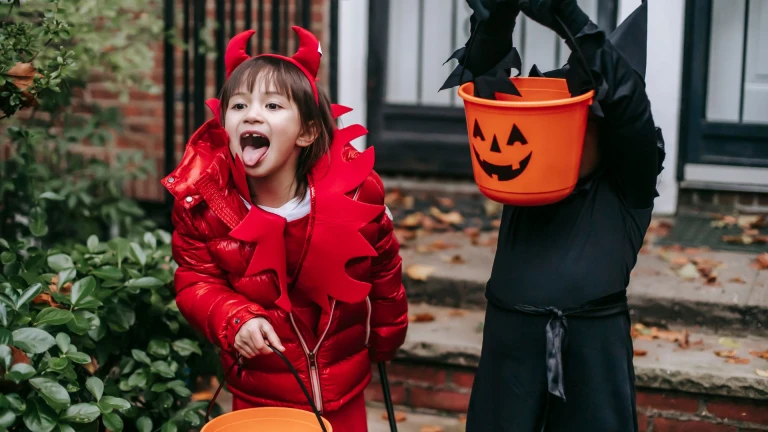 5. Edinburgh, Scotland-Gothic Charm and Ghostly Tales
Edinburgh, drenched in history and renowned for its unsettling legends and Gothic architecture, assumes a captivating and eerie ambiance as Halloween approaches. The city's ancient thoroughfares, haunted past, and otherworldly allure awaken with the onset of darkness and the approach of Halloween.
From spine-chilling ghost excursions and visits to eerie castles to vibrant festivals and enigmatic subterranean chambers, Edinburgh provides an enthralling and unforgettable Halloween experience.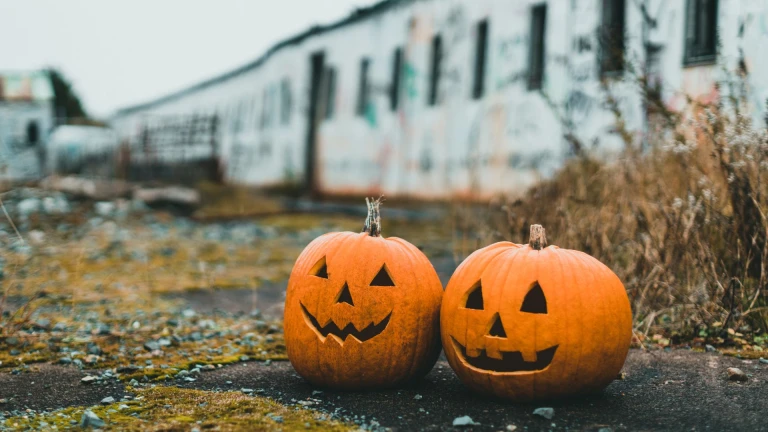 6. Prague, Czech Republic-Medieval Mystique in Mala Strana
Prague, characterized by its medieval allure, Gothic architecture, and enigmatic labyrinthine streets, sets the stage for Halloween celebrations in a spellbinding manner. As the autumnal chill envelops the city, Prague's storied past and mysterious legends come to life during the Halloween season.
From eerie ghost excursions and visits to haunted castles to vibrant masquerade parties and themed festivals, Prague offers a captivating and indelible Halloween experience.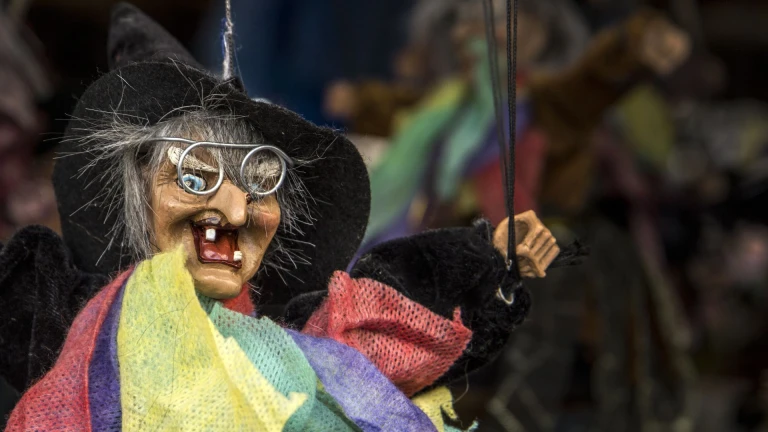 7. Dublin, Ireland - Celtic Origins and Haunting Legends
Dive into the Celtic roots of Halloween in Dublin, where Samhain, the ancient precursor to Halloween, is celebrated with gusto. The city's rich folklore comes to life with eerie storytelling sessions that transport you to a time when the veil between the living and the dead was believed to be thin.
While in Dublin, explore the haunted castles and historic sites that are shrouded in legends. Visit Malahide Castle, which boasts a history dating back to the 12th century and is said to be inhabited by the spirits of previous residents. Another must-visit destination is Glasnevin Cemetery, where guided tours reveal the stories of Ireland's famous and infamous buried within its gates.
To truly immerse yourself in Irish folklore, venture into the Irish countryside, where ancient ruins and mystical landscapes add an extra layer of enchantment to your Halloween experience.
8. Bangkok, Thailand - Thailand's Enchanting Halloween Fusion
For an offbeat Halloween experience, head to Bangkok, where the Thai festival of Phi Ta Khon blends seamlessly with Halloween traditions. Phi Ta Khon, also known as the Ghost Festival, features colorful masks, ghostly processions, and lively celebrations that offer a unique twist on this spooky holiday.
During Phi Ta Khon, locals and visitors alike don elaborate costumes and masks, transforming the streets of the town of Dan Sai into a vibrant and surreal carnival of the supernatural. The festival's origins are rooted in local legends and beliefs, making it a fascinating cultural experience.
Beyond the festival, Bangkok offers its own take on Halloween with themed parties and events in various neighborhoods. The city's eclectic nightlife scene ensures that you'll find plenty of opportunities to celebrate in style.
Also Read: 20 Best Airbnbs in Thailand for Every Budget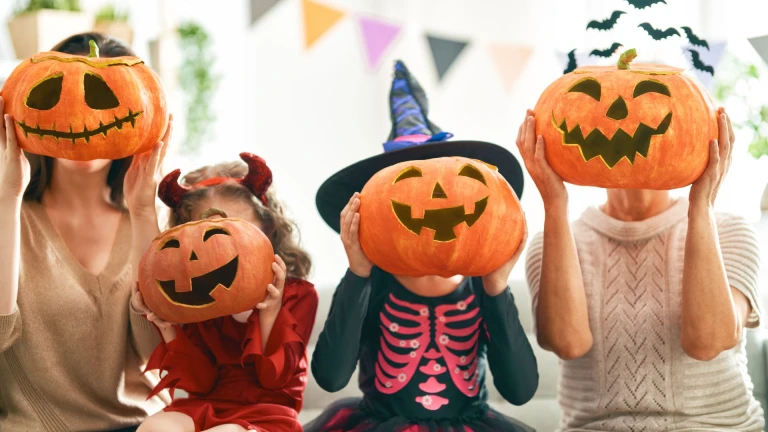 9. London, England - Gothic Grandeur in the Foggy Capital
London's foggy streets and historic landmarks provide the perfect backdrop for a spooky Halloween adventure. Explore the Tower of London, where many met their end in centuries past, and venture into the depths of its haunted history. Join ghost tours in the city's oldest districts, such as Whitechapel and Greenwich, where tales of Jack the Ripper and other eerie legends come to life.
For a more immersive experience, don your costume and attend one of London's grand Halloween parties. Venues like the iconic Royal Albert Hall and historic Kensington Palace host lavish masquerade balls and themed soirées that transport you to another era. Dance the night away surrounded by opulent decor and fellow Halloween enthusiasts.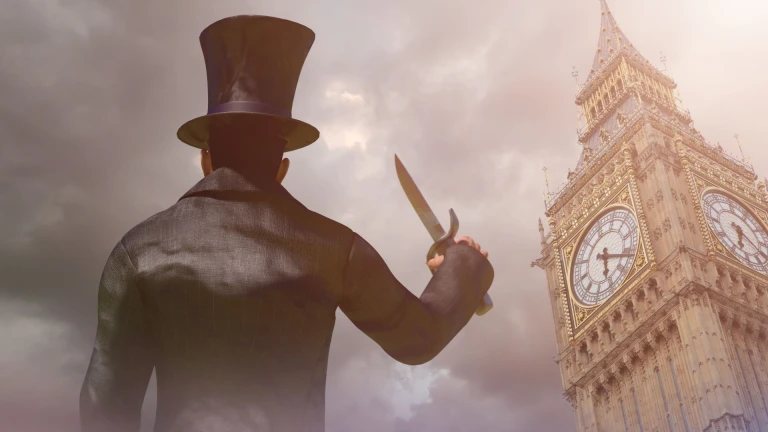 10. Barcelona, Spain - Mediterranean Mystique and Haunted Alleys
Barcelona combines its rich history with Halloween festivities, creating an enchanting Mediterranean Halloween experience. Explore the narrow alleys of the Gothic Quarter, where ancient legends and ghostly tales abound. The historic heart of the city takes on an eerie charm as the sun sets and the shadows grow longer.
Visit haunted mansions like the Casa de l'Ardiaca, where the restless spirits of past residents are said to linger. Guided tours provide spine-tingling insights into the building's history and ghostly encounters.
Barcelona's culinary scene also gets a Halloween twist during this season. Try traditional Catalan dishes with a spooky twist, like black rice dyed with squid ink or "coca de sant," a sweet bread with candied fruits, often made in the shape of skulls and bones.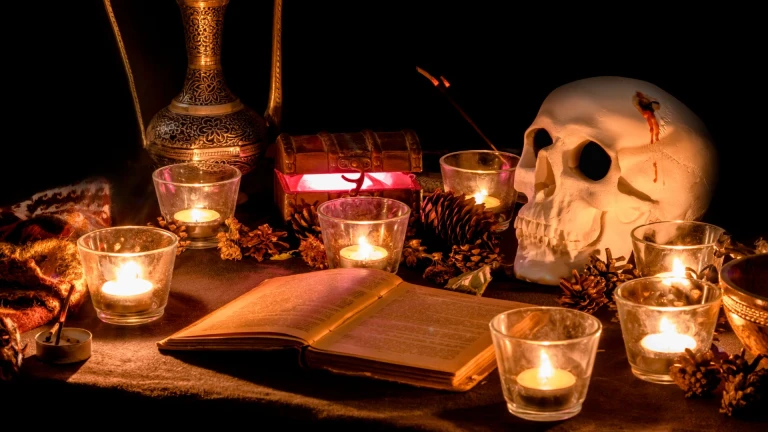 11. Budapest, Hungary - Danube Nights and Haunted History
Budapest, with its stunning Danube River views and historic thermal baths, offers a unique Halloween experience that combines the city's scenic beauty with its haunted history. Join a haunted city tour, where knowledgeable guides will lead you through the winding streets of the Buda Castle District, revealing tales of ghosts and legends that have been woven into the city's fabric.
Explore the spooky caves beneath Buda Castle, where centuries-old stories of buried treasure and restless spirits add an extra layer of intrigue to your Halloween adventure. The labyrinthine tunnels and chambers create an eerie atmosphere that's perfect for this time of year.
Embrace the Danube's eerie charm by taking a night cruise along the river. The illuminated bridges and historic landmarks along the banks of the Danube take on a hauntingly beautiful quality as you glide through the waters under the moonlight.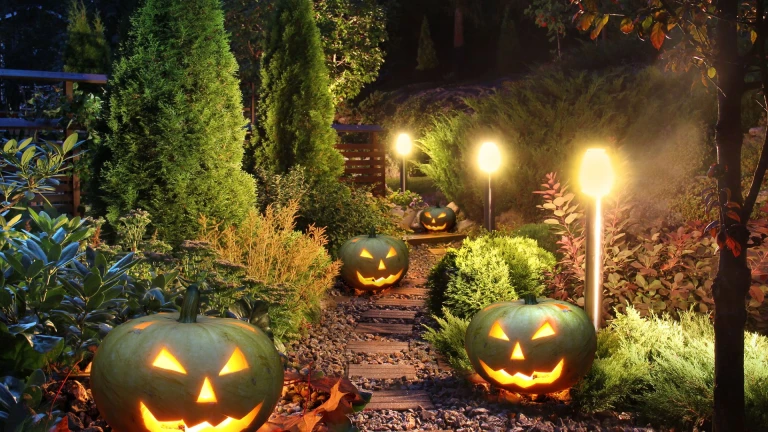 12. Sleepy Hollow, New York, USA - The Legend of the Headless Horseman
No Halloween list would be complete without mentioning Sleepy Hollow, the legendary home of the Headless Horseman. Dive into Washington Irving's iconic tale by visiting the Sleepy Hollow Cemetery, where the author himself is buried. The cemetery's lantern-lit tours and storytelling events bring Irving's story to life as you wander among the gravestones and ancient trees.
For an immersive Halloween experience, attend the annual Horseman's Hollow event, where Phillipsburg Manor is transformed into a terrifying landscape inhabited by ghosts, ghouls, and the menacing Headless Horseman himself. This haunted attraction is not for the faint of heart and offers a spine-tingling adventure for thrill-seekers.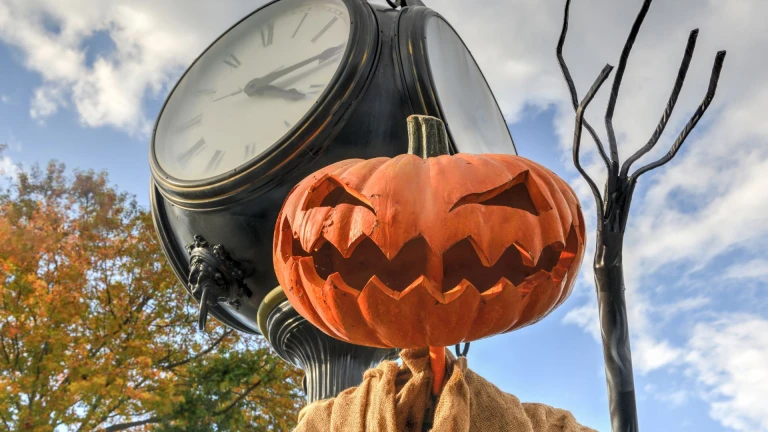 13. Mexico City, Mexico - Dia de los Muertos: A Celebration of Life and Death
Experience the vibrant and colorful Dia de los Muertos (Day of the Dead) celebrations in Mexico City. This unique festival, which combines indigenous Mexican traditions with Catholicism, is a joyful celebration of life and death. Witness elaborate altars adorned with marigolds, sugar skulls, and photographs of loved ones who have passed away. Participate in lively parades featuring dazzling costumes, intricately painted faces, and traditional music that fills the streets with energy.
To fully embrace the Dia de los Muertos spirit, consider visiting the island of Janitzio in Lake Pátzcuaro, located a few hours from Mexico City. Here, you can observe the indigenous Purepecha community as they celebrate this ancient tradition with candlelit processions to the cemetery and mesmerizing rituals that pay homage to their ancestors.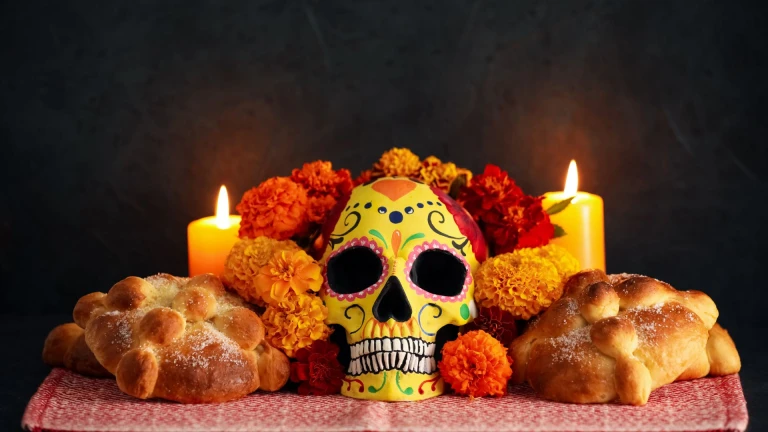 Also Read: Budget-Friendly European Destinations for Indian Travelers in 2023
Conclusion
Halloween is a time when the world comes alive with eerie tales, haunted histories, and vibrant celebrations. These 13 unique global Halloween destinations for 2023 offer an array of experiences, from the witchy streets of Salem to the Gothic grandeur of London, the colorful festivities of Dia de los Muertos in Mexico City, and the fusion of traditions in Kyoto, Bangkok, and Barcelona. Whether you're seeking chills, thrills, or a cultural celebration like no other, these destinations are sure to satisfy your Halloween cravings. So, pack your bags, don your costume, and prepare for an unforgettable journey into the world of the supernatural and the spooky. Happy Halloween!