A beach wedding in India is a dream come true for many couples, with its picturesque backdrop of golden sands, azure waters, and stunning sunsets. From the serene shores of Goa to the tranquil beaches of Kerala, India offers a plethora of options for couples seeking a magical wedding by the sea.
In this blog, we'll explore 10 enchanting beach wedding destinations that promise to create unforgettable memories.
1. Goa: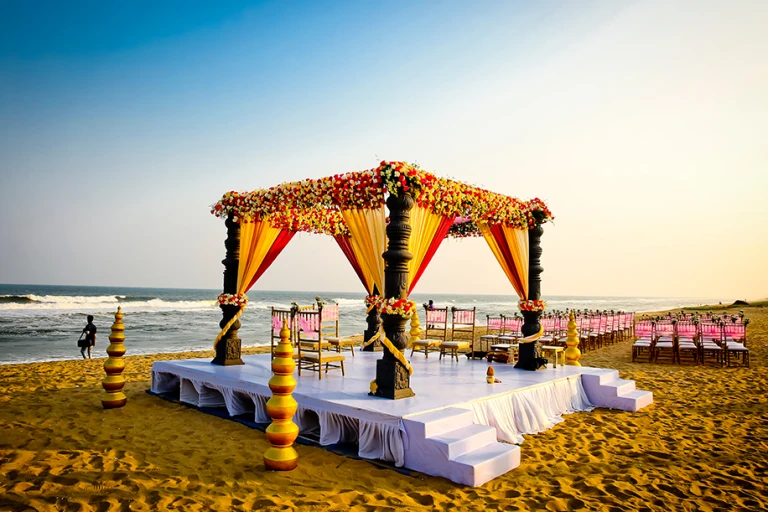 Goa is renowned for its vibrant culture, stunning beaches, and lively atmosphere, making it a popular choice for beach weddings.

Some of the most sought-after beaches for weddings in Goa include Candolim, Calangute, and Palolem.

Resorts and beachfront venues in Goa offer a range of options, from intimate ceremonies to grand celebrations.
Also read: Your Must-Have Travel Guide to Goa in 2023
2. Kerala (Varkala and Kovalam):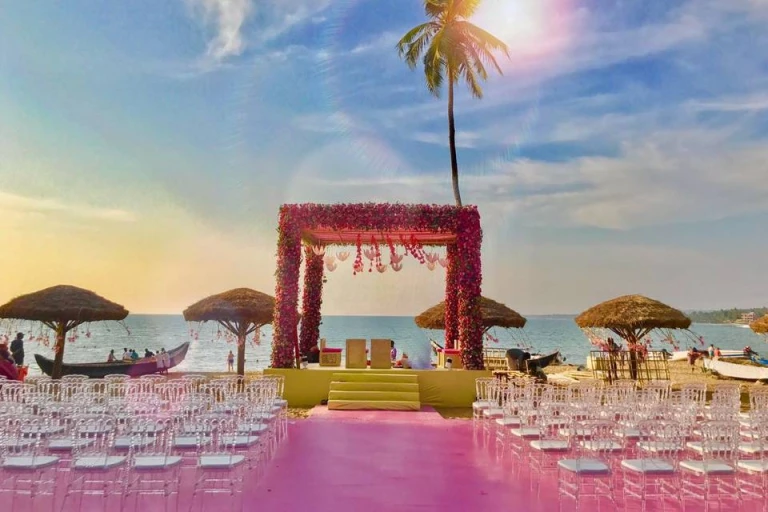 Varkala and Kovalam in Kerala offer a more serene and tranquil setting compared to the bustling beaches of Goa.

Perched atop cliffs overlooking the Arabian Sea, these locations provide breathtaking views and a peaceful ambiance.

Ayurvedic resorts and boutique hotels in these areas often cater to intimate beach weddings.
Also read: Top 10 Things to Do in Varkala, Kerala 2023
3. Andaman and Nicobar Islands: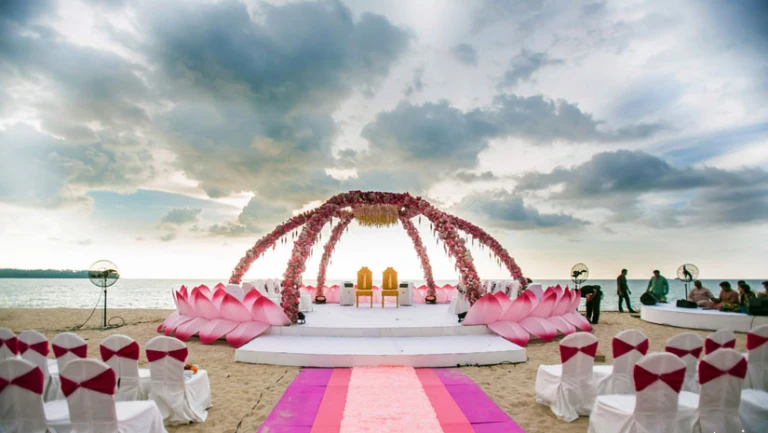 This archipelago in the Bay of Bengal is known for its pristine beaches, clear waters, and lush greenery, offering a truly exotic wedding experience.

Havelock Island and Neil Island are particularly favored for their picturesque settings.
Also read: Complete Travel Guide to Havelock Island 2023
4. Lakshadweep: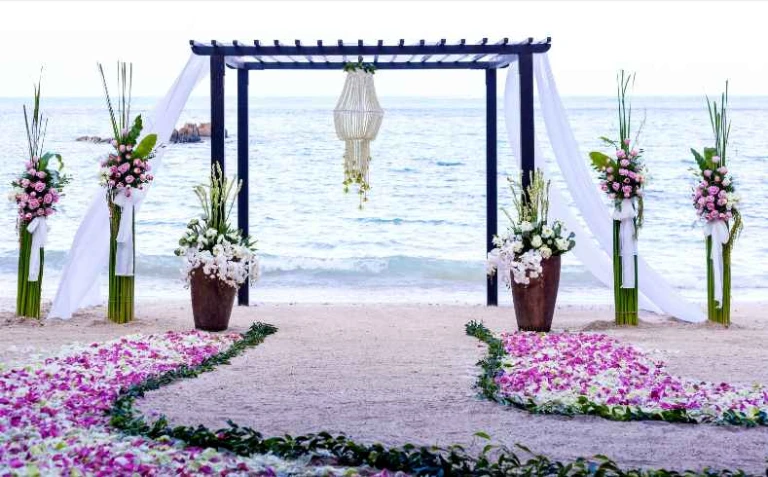 The Lakshadweep Islands are a hidden paradise with stunning lagoons, coral reefs, and untouched beaches.

The islands offer a unique and romantic setting, far from the typical tourist spots.
5. Mahabalipuram, Tamil Nadu: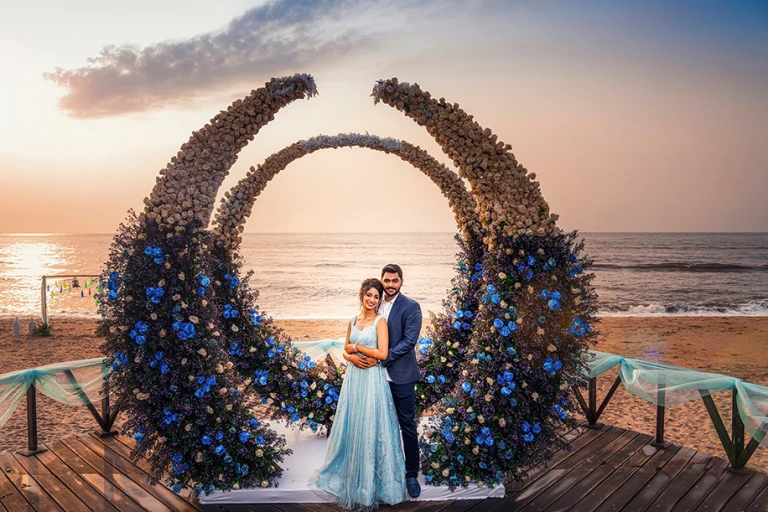 Mahabalipuram, a UNESCO World Heritage Site, is known for its ancient temples and picturesque shoreline along the Bay of Bengal.

A beach wedding here combines rich cultural heritage with natural beauty.
6. Alibaug, Maharashtra: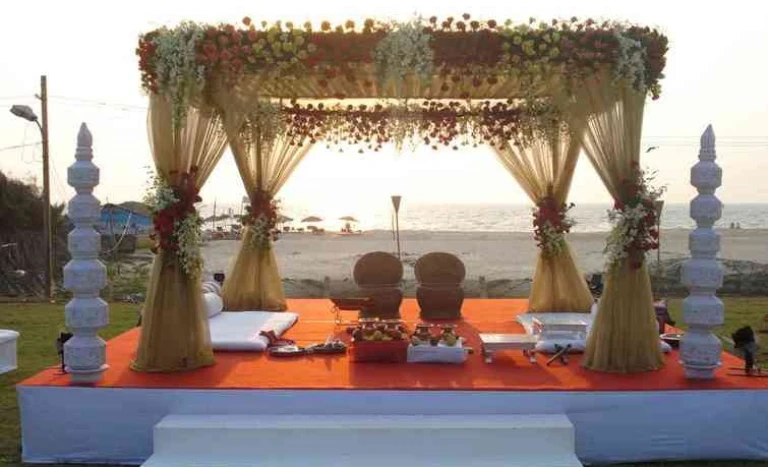 Located a short drive from Mumbai, Alibaug is a convenient yet serene option for a beach wedding.

The beaches, historic forts, and lush surroundings provide a charming backdrop for celebrations.
7. Puri, Odisha: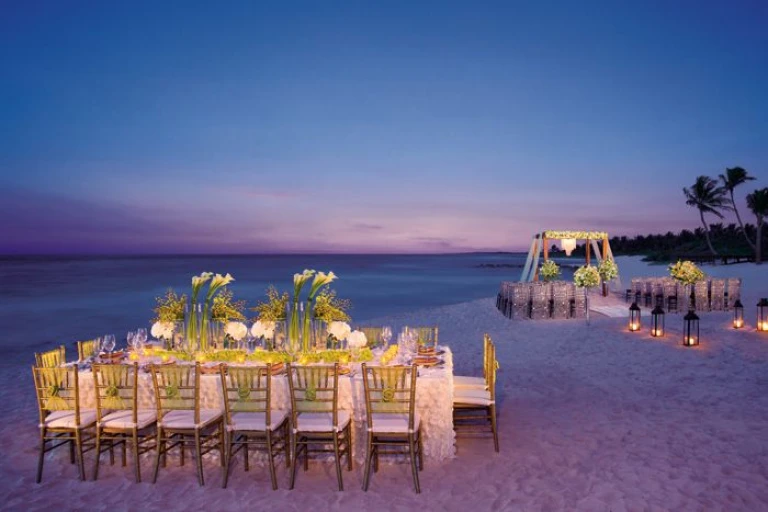 Puri, on the Bay of Bengal, is famous for its golden beaches and the revered Jagannath Temple.

A beach wedding here can incorporate both spiritual significance and the natural beauty of the coastline.
Also read: Romantic Honeymoon Destinations in Asia
8. Gokarna, Karnataka: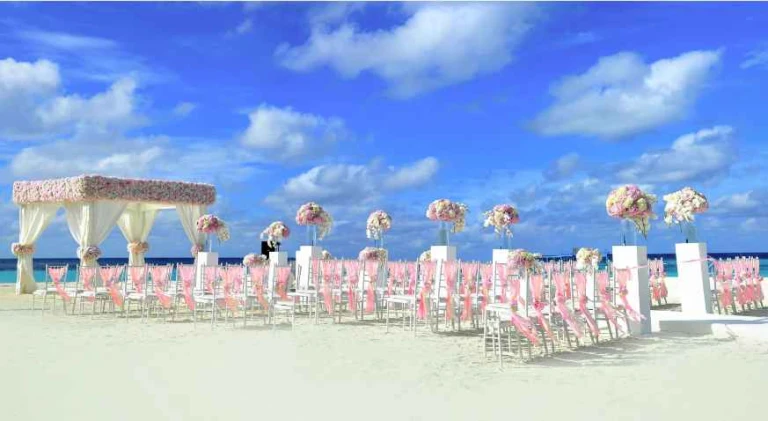 Gokarna is often described as a quieter version of Goa, known for its pristine and less crowded beaches.

The peaceful ambiance and untouched beauty of Gokarna make it ideal for intimate beach weddings.
Also read: 8 BEST Places to Visit in Gokarna 2023
9. Daman and Diu: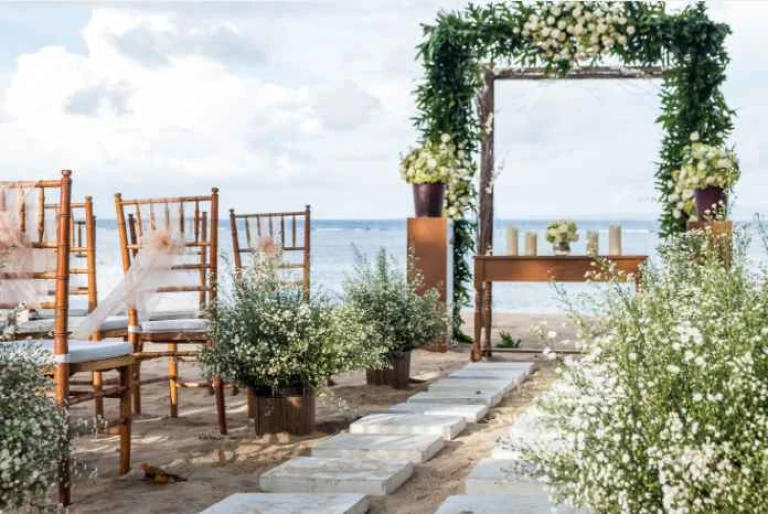 Located on the western coast, Daman and Diu offer a blend of tranquil beaches and Portuguese-inspired architecture.

This destination provides a unique historical backdrop for a memorable wedding celebration.
10. Vizag, Andhra Pradesh: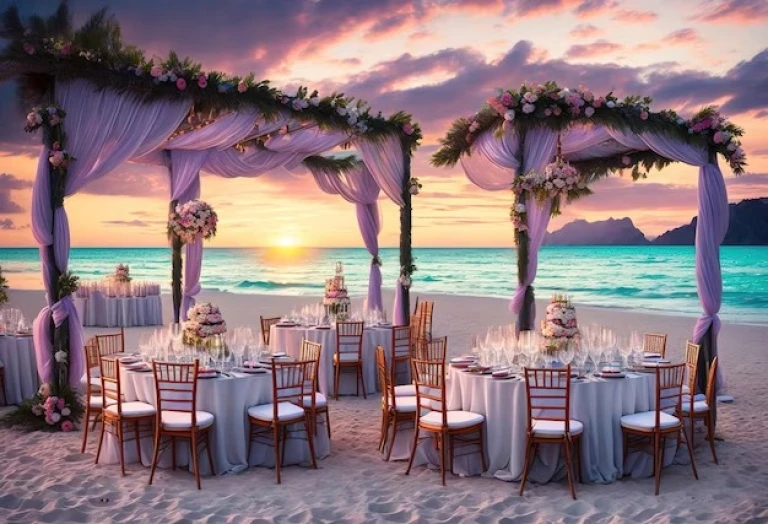 Vizag, or Visakhapatnam, boasts a long coastline and scenic beaches along the Bay of Bengal.

The serene setting and picturesque landscape make it a hidden gem for beach weddings.
Also read: Top 10 Honeymoon Destinations in India
Each of these destinations offers a distinct experience, catering to different preferences and styles of weddings. Whether you're looking for a vibrant and lively celebration or a more intimate and serene affair, India's beach wedding destinations have something special to offer every couple.