Nestled along the western coast of India, Goa is a paradise for beach lovers, adventure seekers, culture enthusiasts, and foodies alike.
From pristine beaches to historic forts, from lively nightlife to serene yoga retreats, Goa has something for everyone. Let's dive into the must-see attractions, activities, and practical tips to ensure your Goa trip is unforgettable.
1. Getting to Goa
Flights to Goa
Goa is well-connected to major Indian cities and international destinations. Discover the best airlines and airports to reach this tropical paradise.
Flights to Goa

Delhi

IndiGo

AirAsia (India)

Air India

Vistara

Mumbai

Air India

Vistara

IndiGo

AirAsia (India)

Pune

IndiGo

SpiceJet

Air India
Trains to Goa
Indian Railways offers scenic train routes to Goa from all over India. You can go to make my trip and book you ticket anytime!
Major trains to Goa

Delhi

Goa Sampark Kranti Express

Mon, Sat

Goa Express (PT)

All days

Mumbai

Mumbai CST-Karmali Tejas Express

Tuesday, Wednesday, Friday, Saturday and Sunday

Jan Shatabdi Express

All days

Konkan Kanya Express

All days (Overnight)

Pune

Goa Express

All days

Poorna Express

Saturday, Sunday
Road Trips
If you're an adventurous traveler, you definitely would have considered driving to Goa. It allows you to enjoy the scenic beauty of the Western Ghats, explore off-the-beaten-path destinations, and have the flexibility to stop and explore at your own pace.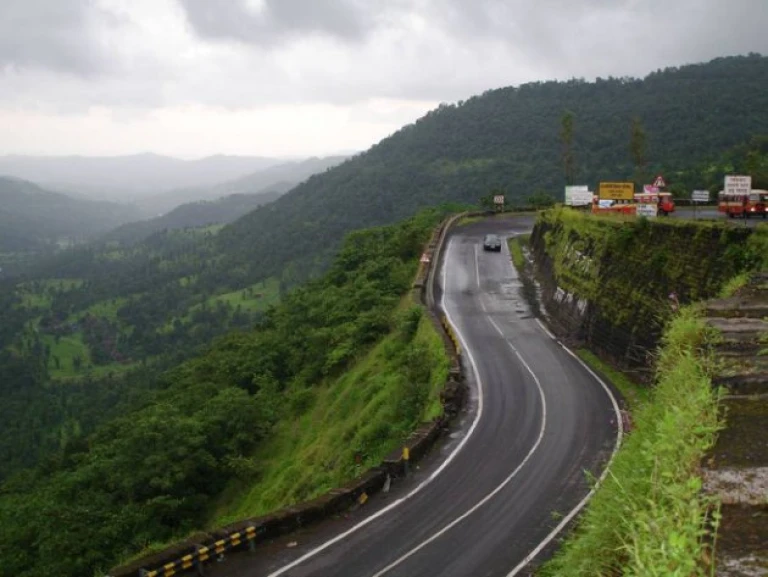 Here are a few road trip routes you can consider for your journey to Goa:
Mumbai to Goa via NH66 (Approx. 589 km, 9-10 hours):

Starting from Mumbai, take the NH66 (formerly NH17) route that runs along the Konkan coast.

Enjoy breathtaking views of the Arabian Sea and picturesque villages along the way.

Make stops at places like Ratnagiri, Ganpatipule, and Malvan to explore beaches and historic sites.

Don't miss the Vengurla Sindhudurg stretch known for its serene beaches and temples.

Reach Goa via the scenic Chapor Fort in North Goa.

Bangalore to Goa via NH275 (Approx. 560 km, 10-12 hours):

Depart from Bangalore and head towards Tumkur on NH48.

Continue on NH48 and NH275 through picturesque landscapes and forests.

Stop at Shimoga to explore the Jog Falls, one of India's highest waterfalls.

Travel through the Western Ghats and reach Goa, experiencing a transition from lush greenery to coastal beauty.

Pune to Goa via NH66 (Approx. 440 km, 8-9 hours):

Start from Pune and take the NH66 route through the Sahyadri Hills.

Enjoy the winding roads and lush greenery as you approach the Konkan region.

Make a pit stop at the quaint town of Amboli to witness the Amboli Waterfalls and explore the surrounding forests.

Continue through the ghats, passing small villages, and eventually reaching Goa.

Hyderabad to Goa via NH44 (Approx. 663 km, 11-12 hours):

Depart from Hyderabad and head south on NH44 towards Karnataka.

Enjoy the changing landscapes from the Deccan Plateau to the Western Ghats.

Make a stop in Hubli for a taste of local cuisine.

Continue on NH44 until you reach Goa, with its beautiful coastal roads and beaches.

Chennai to Goa via NH66 (Approx. 800 km, 14-15 hours):

Begin your journey from Chennai and head west on NH66.

This route takes you through Tamil Nadu and Karnataka before reaching Goa.

Explore places like Gokarna, known for its pristine beaches, and Karwar, a coastal town with a rich cultural heritage, along the way.
2. When to Visit
The best time to visit Goa depends on your preferences and what you want to experience during your trip. Goa experiences three main seasons: the peak tourist season, the off-season, and the monsoon season. Here's a breakdown of each season to help you decide when to visit:
Peak Tourist Season (November to February):

Best Weather: This is considered the best time to visit Goa as the weather is pleasant and dry.

Festivals and Events: Goa hosts numerous festivals and events during this period, including Christmas and New Year celebrations, music festivals, and beach parties.

Water Sports: Ideal for water sports enthusiasts as the sea is calm and perfect for activities like jet-skiing, parasailing, and windsurfing.

Crowded: Goa is at its busiest during this season, with higher accommodation costs. It's advisable to book accommodations well in advance.

Off-Season (March to May):

Less Crowded: The number of tourists starts to decrease, and you can find better deals on accommodations.

Warm Weather: The weather starts getting hotter, making it suitable for beach lovers who enjoy sunbathing and swimming.

Budget Travel: You can find more budget-friendly options during this time, including hotel discounts.

Limited Water Sports: Some water sports activities may be limited due to the increasing sea turbulence.

Monsoon Season (June to September):

Lush Green Landscape: Goa is at its most beautiful during the monsoon, with lush greenery and vibrant landscapes.

Lowest Prices: This is the cheapest time to visit Goa as accommodations and activities are significantly discounted.

Rainy Weather: Expect heavy rainfall and occasional flooding. Many beach shacks and water sports operators may be closed during this season.

Peaceful Atmosphere: If you prefer a quieter and more serene vacation, the monsoon season is ideal. It's perfect for those looking to relax, explore nature, and enjoy the local culture.

Waterfalls: This is the best time to witness the stunning Dudhsagar Waterfalls at its full glory.
3. Where to Stay
When it comes to choosing where to stay in Goa, your decision should align with your preferences, budget, and the type of experience you're seeking. Goa offers a wide range of accommodations, from luxurious beachfront resorts to budget-friendly hostels and guesthouses. Here are some popular areas and options for different types of travelers: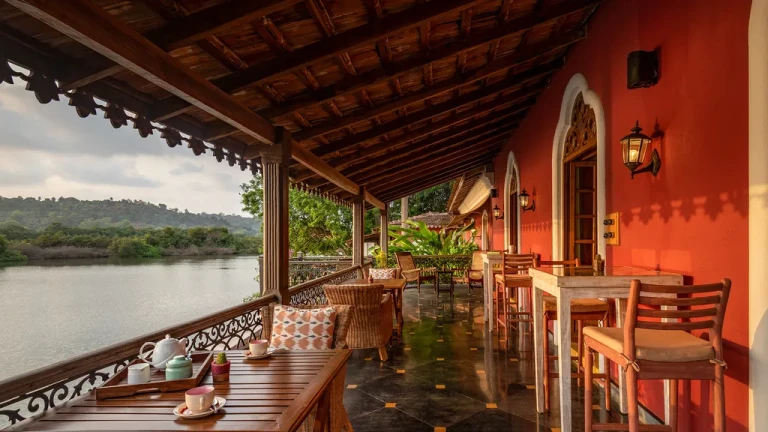 North Goa:

Calangute: Known for its bustling beach and vibrant nightlife. It has a variety of accommodations, from luxury resorts to budget hotels.

Baga: Adjacent to Calangute, Baga Beach is famous for its water sports and lively shacks. Ideal for those seeking an active nightlife.

Candolim: Offers a more relaxed atmosphere compared to Calangute and Baga. It has mid-range and luxury options.

Central Goa:

Panaji (Panjim): The state capital, offering a mix of hotels, guesthouses, and heritage properties. It's a central location for exploring both North and South Goa.

Old Goa: Ideal for history enthusiasts, as it's home to several historic churches and museums. Accommodations here are limited but unique.

South Goa:

Palolem: Known for its crescent-shaped beach and laid-back vibe. You'll find beach huts, guesthouses, and mid-range hotels.

Agonda: A quieter option in South Goa, perfect for a peaceful getaway. Offers budget-friendly and mid-range accommodations.

Cavelossim and Mobor: Known for luxury resorts and tranquil beachfront stays.

Benaulim: A mix of budget and mid-range options with a quieter ambiance.

Offbeat and Ecotourism Options:

Ecotourism Resorts: Goa has eco-friendly and sustainable accommodations in serene locations, often close to wildlife reserves and nature parks.

Yoga Retreats: If you're looking for a wellness-oriented stay, consider one of the many yoga retreats in the region.

Budget and Backpacker Stays:

Hostels: Various hostels are available across Goa, perfect for budget-conscious travelers and backpackers.

Guesthouses: These are affordable and can be found throughout Goa, offering basic amenities.

Luxury Resorts:

Beachfront Resorts: Goa is renowned for its luxury beachfront resorts, often featuring private beaches, spas, and world-class dining.

Homestays and Villas:

Homestays: Experience Goan hospitality by staying with local families in their homes.

Villas: For groups or families, renting a villa can provide privacy and a more homely atmosphere.
4. Things to do in Goa
Goa offers a diverse range of activities and experiences for travelers, from beautiful beaches and water sports to cultural exploration and vibrant nightlife. Here's a list of things to do in Goa to help you make the most of your trip:
Relax on the Beaches:

Spend time sunbathing and swimming at iconic beaches like Baga, Calangute, Anjuna, Palolem, and Vagator.

Explore quieter and serene beaches like Agonda and Patnem for a more peaceful experience.

Water Sports:

Try thrilling water sports such as parasailing, jet-skiing, windsurfing, and banana boat rides.

Explore scuba diving and snorkeling to discover Goa's underwater beauty.

Visit Historical Sites:

Explore Old Goa's historic churches and cathedrals, including Basilica of Bom Jesus, Sé Cathedral, and St. Augustine Tower.

Discover ancient forts like Aguada Fort, Chapora Fort, and Cabo de Rama Fort.

Attend a Carnival:

If your visit coincides with February, don't miss the Goa Carnival, a vibrant and colorful celebration with parades, music, and dance.

Experience Nightlife:

Enjoy the lively nightlife at beach shacks, bars, and clubs. Tito's Lane and Club Cubana are popular spots in North Goa.

Attend live music events, trance parties, and EDM festivals that are frequently hosted in the region.

Cruise on the Mandovi River:

Take a scenic boat cruise on the Mandovi River, often featuring live music, traditional Goan dances, and dinner.

Explore Spice Plantations:

Shop at Flea Markets:

Shop for clothing, jewelry, handicrafts, and souvenirs at popular flea markets like Anjuna Flea Market, Mapusa Market, and Palolem Market.

Attend Yoga and Wellness Retreats:

Take a Spice Tour:

Visit Dudhsagar Waterfalls:

Plan a day trip to Dudhsagar Waterfalls, one of India's tallest waterfalls, and enjoy the surrounding lush greenery.

Wildlife and Nature:

Explore the Bhagwan Mahavir Wildlife Sanctuary and Bondla Wildlife Sanctuary for a glimpse of Goa's rich biodiversity.

Go bird-watching in the serene backwaters and mangroves of Goa.

Cultural Events and Festivals:

Check the local calendar for traditional festivals like Diwali, Shigmo, and Ganesh Chaturthi. These offer a chance to witness Goan culture and traditions.

Sunset Cruises:

Relax at Wellness Spas:

Photography and Art:

Capture the stunning landscapes, vibrant markets, and unique architecture, or explore art galleries and exhibitions.
Goa is a destination that caters to a wide range of interests, so whether you're an adventure seeker, a beach bum, a culture enthusiast, or a foodie, you'll find plenty of things to do and experiences to enjoy during your visit to this beautiful state.
5. Local Cuisine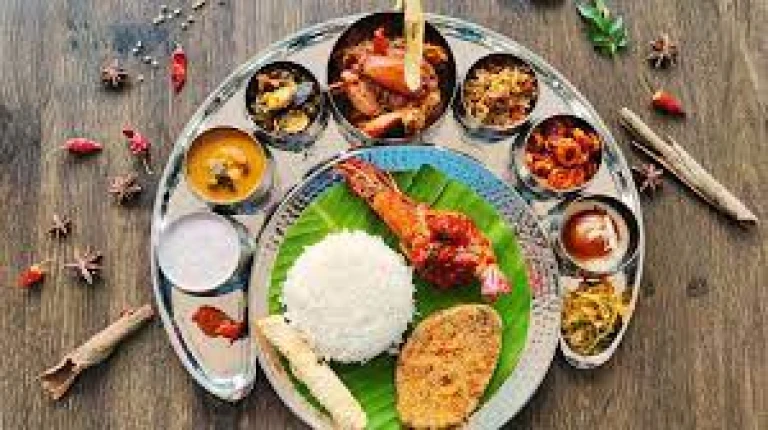 Goan cuisine is a delightful blend of Indian, Portuguese, and Konkani influences, offering a unique and flavorful culinary experience. Here are some must-try Goan dishes and food items you should sample during your visit:
1. Seafood Curries:
2. Meat Dishes:
Chicken Cafreal: A spicy and flavorful dish made with marinated chicken, herbs, and spices.

Pork Vindaloo: A tangy and spicy pork curry made with vinegar and spices, traditionally served during festivals.
3. Vegetarian Dishes:
Vegetable Xacuti: A rich and aromatic curry made with a blend of spices and coconut milk, often served with rice or bread.

Bhaji Pav: A popular street food dish consisting of spicy vegetable curry (bhaji) served with bread (pav).
4. Rice and Breads:
Sannas: Fluffy, slightly sweet steamed rice cakes, typically served with curries.

Poi: A type of Goan bread made from wheat and yeast, similar to the pita bread.
5. Snacks and Street Food:
Samosas: Deep-fried pastry pockets filled with spicy potato or meat fillings.

Pani Puri (Puchka/Golgappa): Hollow crispy balls filled with spicy tamarind water, potatoes, and chickpeas.
6. Desserts:
Bebinca: A rich, layered Goan dessert made with coconut milk, sugar, and ghee. It's a must-try for those with a sweet tooth.

Dodol: A sweet, sticky toffee-like dessert made with coconut milk, jaggery, and rice flour.
7. Seafood:
Rava Fried Fish: Fresh fish coated in semolina (rava) and fried to perfection.

Crab Xec Xec: A spicy crab curry cooked with roasted spices and grated coconut.
8. Beverages:
Feni: A popular local alcoholic beverage made from cashew apples or coconut sap.

Kingfisher Beer: Enjoy a chilled Kingfisher beer, a widely available Indian beer brand that pairs perfectly with Goan food.
9. International Cuisine:
Goa also offers a variety of international cuisines, including Italian, Mediterranean, and Asian dishes, which are available in many restaurants and cafes.
Don't miss the opportunity to savor the rich and diverse flavors of Goan cuisine during your visit. Whether you're a fan of spicy curries, seafood delicacies, or sweet treats, there's something for every palate in this vibrant culinary landscape.