With its extensive history, stunning architecture, vibrant culture, and mouthwatering cuisine, India is a popular tourist destination. It provides experiences at reasonable costs for all different sorts of vacationers, from luxury tourists to those on a budget.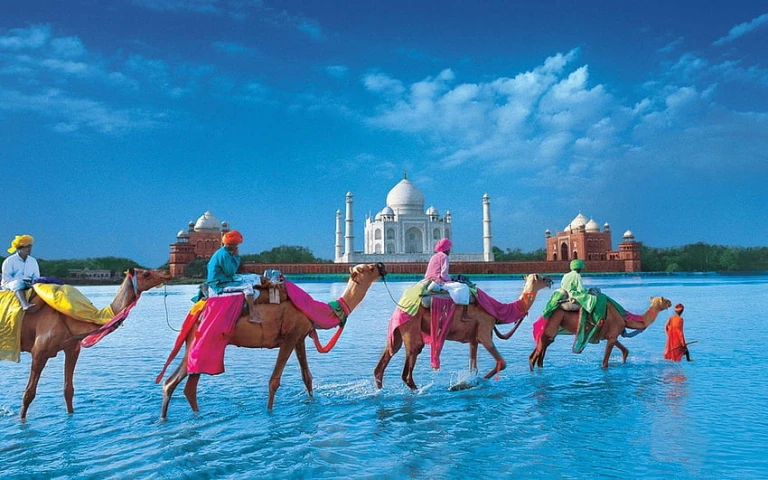 India's affordability is a result of its affordable lodging, travel, services, and food. You are not required to stay in hostels or bed and breakfasts, though. India provides a broad range of alternatives, including 5-star hotels, mid-range boutique hotels, and resorts, as well as opulent train trips, private automobiles, gourmet restaurants, and eateries from around the world. This choice ensures a memorable and affordable trip to India.
Travel India's General Cost
The entire cost of your vacation to India includes hotel, travel, entry costs to famous sites, and meals at regional eateries. You may select from a variety of lodging alternatives, from luxurious hotels to inexpensive hostels, depending on your tastes and financial situation.

The distance between locations and the form of transportation you choose, such as domestic flights or public buses, might have an impact on transportation expenditures.

It's crucial to remember that the price of housing might change based on the kind of accommodations you select, from luxurious hotels to hostels that are affordable. The season and the existence of discounts can also affect expenses.
For budget travelers: INR 2,000–3,000
Young, adventurous travelers may see India's many cultures, historical sites, and natural beauty affordably by backpacking there. Backpackers may afford basic lodging, regional street cuisine, and modes of transportation like buses or trains with a daily budget of INR 2,000–3,000.

Depending on individual interests and certain places, there may be a range of additional costs for attractions or activities. Dormitories at hostels or modest guesthouses are available as lodging alternatives, and inexpensive street food stands or restaurants are great places to sample local cuisine.

Backpackers can also save money by hiring bicycles or using local transportation services like tuk-tuks. They can enjoy vibrant street markets and affordable local cuisine without breaking the bank. Traveling on local buses and trains, taking only one domestic flight for the longest distance, and eating both street food and restaurant food are all part of the cultural experience.
For mid-range travellers: INR 3,000–6,000
Budget hotels or guesthouses offer suitable lodging for tourists looking for a budget-friendly trip to India. By incorporating internal flights, they may travel more quickly and take advantage of activities like visiting historical sites, national parks, and local festivals.

These tourists may take advantage of a variety of dining options, including inexpensive eateries and regional street cuisine. It is simple to travel between cities and attractions because of the vast public transport network, which includes trains and buses.

Some tourists can splurge on an affordable yet fine dining experience at upscale eateries and plan excursions like short boat cruises, spa days, and beach resorts at various destination. 

Adventuresome tourists may also experience outdoor pursuits including bicycling, hiking, and water sports in picturesque settings like mountains, lakes, and coastal regions. It is possible to enjoy the nation's rich cultural legacy by travelling to historical sites, museums, and art galleries.

Additionally, visitors may fully experience the thriving nightlife by going to chic pubs, clubs, and live music venues.  For those looking for a comfortable and reasonable holiday, India generally provides a diversified and economical travel experience.
For high-end travellers: INR 6,000–12,000
Indian luxury hotels range from historic inns to contemporary five-star resorts, all of which appeal to high-end tourists. Additionally, the nation offers top-notch spa and wellness facilities so that guests may unwind and revitalize.

India offers top-notch alternatives for transportation, including planes and road journeys, guaranteeing relaxing air-conditioned travel. Visitors may easily discover the nation's sights and cultural treasures thanks to this practical means of transportation.

Indian cities, whether large or small, provide a variety of fine dining alternatives. The nation features boutique luxury hotels and palaces that have been converted into hotels, offering a distinct and sumptuous experience.

The varied landscapes of the nation provide exhilarating outdoor pursuits like Himalayan hiking or animal safaris in national parks.

If money is not an issue, India provides a wide range of activities, such as touring the renowned Taj Mahal and Kerala's tranquil backwaters.

India has something to offer every kind of traveler, whether they are looking for adventure in the Himalayas or leisure on the lovely beaches of Goa.
How much does it cost for hotels in India?
Major Cities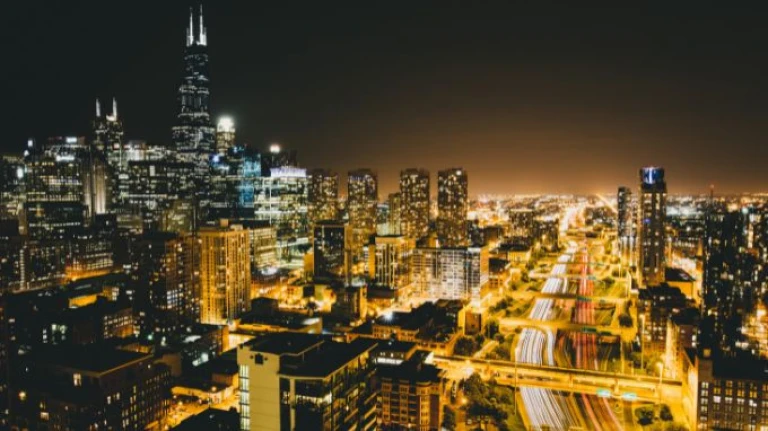 Major cities like Mumbai, Delhi, and Bangalore can be expected to have higher-than-average hotel rates. These thriving metropolitan centres are well-liked vacation spots and commercial hotspots, which inevitably raises the price of lodging. On the other side, travellers have more economical alternatives in smaller cities and rural locations.
Let's crunch some numbers now.
A mid-range hotel room in a big city may often be found for between INR 2,500 and INR 5,000 per night. 

The cost of a night at a luxurious hotel in these cities might easily reach INR 10,000. 

At a budget-friendly hotel in a major city, travelers can expect to pay around INR 1,500 to INR 2,000 per night. 
In smaller cities or rural cities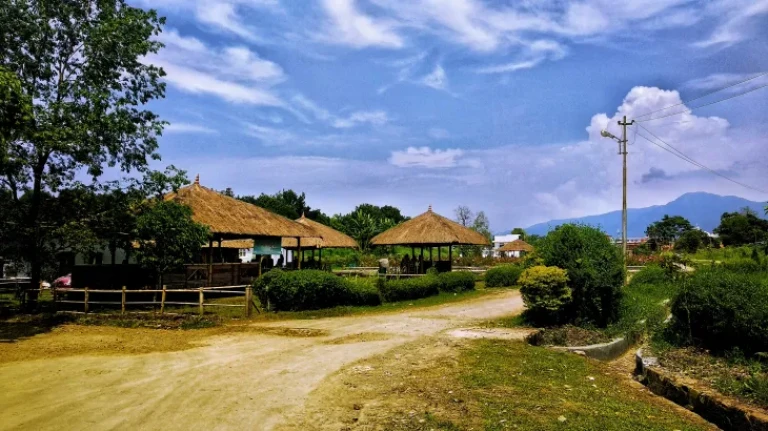 As you venture into other cities and smaller towns in India, the hotel prices become more pocket-friendly. In these areas, the average cost ranges are as follows:
The cost of a midrange hotel room in a smaller city or rural location might be as low as INR 1,000 to INR 2,500 per night. It's crucial to remember that costs might change based on where you visit and the time of year. 

If you're in the mood to splurge, luxury hotel rooms can be found in the price range of INR 5,000 to INR 10,000 per night. However, it's important to note that even in smaller cities, the availability of luxury hotels may be limited compared to major cities like Delhi or Mumbai. 

A budget-friendly option for accommodation in smaller cities or rural locations is to consider guesthouses or homestays, which can offer comfortable and affordable stays starting from as low as INR 500 per night. These options not only provide a cost-effective alternative but also allow you to experience the local culture and hospitality firsthand. 
It's important to note that these price ranges are approximate and can vary depending on the specific location, season, and availability. It's always a good idea to do some research and compare prices before making your final decision.
Food cost in India
The price of meals in India can vary greatly depending on various factors such as the type of food, the location of the restaurant, and the level of formality or luxury. So, let's dive into the culinary landscape of India and explore the range of prices you can expect.

Local food or street food
You may discover great and inexpensive lunches ranging from INR 50 to INR 200 when it comes to fast food or street food selections.

 Many different meals, including samosas, chaat, dosas, tikkas, momos, chowmein, and so much more,  are available for a reasonable price at street food stands and tiny neighborhood restaurants. 

These choices are not only affordable but also provide you with a chance to sample the genuine tastes of Indian food. 

These affordable fast snacks give you the chance to experience the true flavours of Indian food at its source. 

These affordable fast snacks give you the chance to experience the true flavors of Indian food at its source, which is why they are highly recommended for tourists and

Affordable dining at local restaurants 
If you prefer a more casual dining experience at local restaurants, you can expect to spend around INR 500-1000 per person for a full meal. 

These local restaurants offer a wide variety of authentic Indian dishes, allowing you to explore the diverse culinary traditions of the country. 

Additionally, dining at these establishments gives you the opportunity to interact with locals and immerse yourself in the vibrant food culture of India. 

Mid-range dining 
For those looking for a mid-range dining experience where you can enjoy a mix of Indian and international flavors, prices usually range from INR 500 to INR 1500 per person for a full meal. 

These restaurants often have a fusion menu that combines traditional Indian spices and techniques with global cuisines, offering a unique dining experience. 

Moreover, the ambiance and decor of these establishments are carefully curated to create a modern and stylish atmosphere, adding to the overall dining experience. 

Luxury Dining 
If you're in the mood to splurge and indulge in luxury dining, high-end restaurants in India can cost anywhere from INR 5,000 to INR 10,000 per meal for a full meal. 

These upscale establishments are known for their exquisite presentation, use of premium ingredients, and impeccable service.

From Michelin-starred restaurants to celebrity chef-owned establishments, luxury dining in India offers a truly extravagant experience. 

Additionally, these high-end restaurants often feature extensive wine lists and sommeliers who can expertly pair wines with your meal, further enhancing the overall dining experience.  
India has a range of reasonably priced food alternatives, including supermarkets and convenience stores, to accommodate travelers on a tight budget or those who want to cook their own meals. India provides a wide range of possibilities for both expensive fine dining and inexpensive street cuisine, depending on a number of different conditions.
India's transportation costs
It's crucial to take transport costs into account when making travel plans to India. Depending on the form of transportation and the distance you need to go, the cost of travelling around India might change. This post will examine the many alternatives available and give you a general understanding of the associated expenses.

Train 
Trains are a common form of transportation in India, so let's start there. Depending on the class of travel and the distance traveled, train tickets can cost anywhere between INR 100 and INR 5,000. 

Trains are a popular choice for low-cost tourists due to their accessibility and wide network. To ensure your desired class and prevent last-minute price increases, it is crucial to purchase your tickets in advance, particularly during busy travel times. 

Additionally, some long-distance trains provide sleeping accommodations and feeding services, making them an affordable and comfortable option to travel throughout India. 

Buses 
Another widely used mode of transportation in India is the bus. Bus tickets can cost between INR 50 and INR 200 for small routes, and depending on the bus type, they can cost up to INR 1000 or more for long journeys. 

Buses are a practical choice for travelers on a tight budget since they offer regular departures and cover a variety of destinations. In order to provide a comfortable trip, some buses also offer amenities like air conditioning and reclining seats. 

Bus travel in India may, however, be congested and unpleasant, particularly during the busiest travel times. 

Bus travel is a practical and economical method to see the country's many regions.

Autos and cabs
For travel inside the city, Autos in India is well-known; depending on the distance, the cost ranges from INR 50 to 500. In India, the busiest travel hours are also when cars are often utilized.

On the other hand, some people find that cabs are a more pleasant alternative. They provide better privacy and air conditioning.

The price may be a little bit greater for people who choose the convenience of taxis. In India, the cost of a taxi ride normally ranges from 150 rupees for small routes to 2000 rupees or more for larger distances (mainly intercity travel).

Most cities have an abundance of cabs that may be either hailed on the street or reserved via a smartphone app. 

However, in Indian cities, there might be severe traffic congestion, which could lead to extended journey times for both autos and cabs. 

Renting a Car
Renting a car is an option to think about if you want more freedom and flexibility while on your trip. Depending on the kind of vehicle and the length of the rental, a rental automobile in India might cost anywhere from INR 500 and INR 5000 per day.

By renting a car, you may travel independently and at your own leisure while taking in various towns and sights. 

However, it's crucial to keep in mind that due to the unpredictable traffic conditions and many driving laws, driving in India can be difficult, especially for foreigners. 

Metro 
The fee is much more reasonable if you choose to take the tube. Metro fares in large cities like Delhi and Mumbai range from INR 10 to INR 60, depending on the distance traveled. 

You may escape traffic and travel swiftly by using the Metro, which is a practical and effective form of transportation. 

It also provides a pleasant and air-conditioned setting, which makes it a well-liked option among both residents and visitors. 

As a result, it offers a cheap alternative for moving about the city. 
Passes and discount tickets
Many Indian towns provide their own local transport cards that offer regular commuters cheaper fares, such as the Mumbai Local Pass or the Delhi Metro Card. These technologies make it simple and affordable to navigate India's congested streets.  
When selecting the most suitable form of transportation for your trip to India, it's crucial to take your finances and travel requirements into account. To make your trip even more economical and easy, don't forget to look into the various transit passes and discount tickets.
Cost for sightseeing in India
Depending on where you go, what you see, and what you do, the cost of sightseeing in India can vary greatly.
The following are a few of the tourist hotspots: 
Taj Mahal, Agra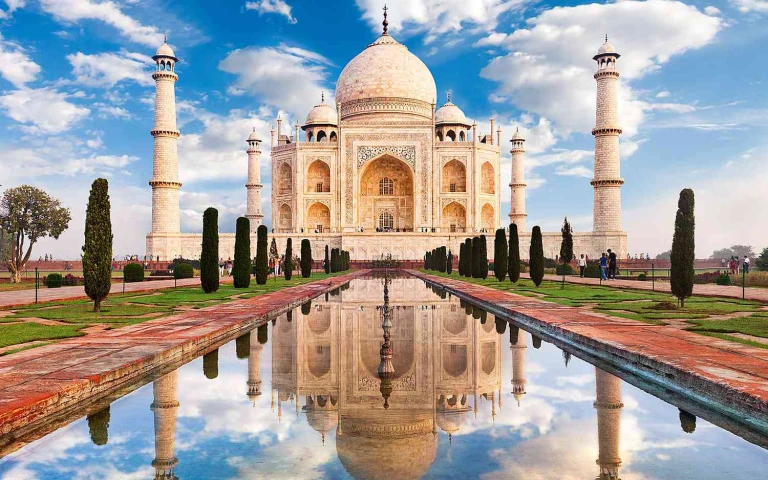 The Taj Mahal, a universally recognized representation of love, draws millions of tourists each year. For Indian nationals, entrance costs vary from INR 50 to INR 250, while they range from INR 1100 to INR 1300 for international visitors. Additionally, taking a guided tour or hiring a local guide can offer insightful information but may come at an additional expense. 
Also read: 2023 Ultimate Guide to Visiting the Taj Mahal
Amber Fort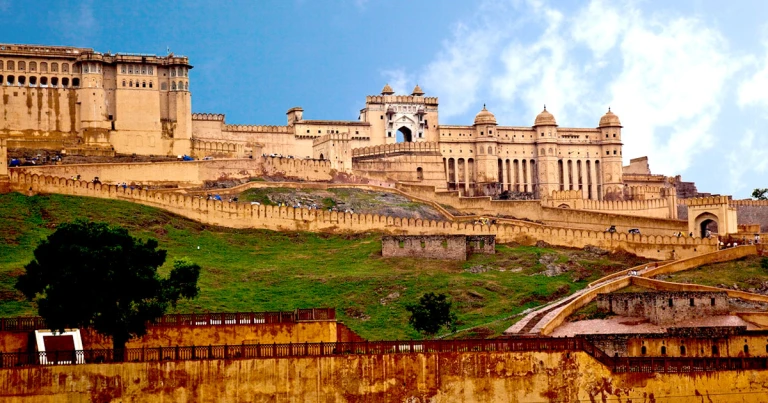 The magnificent Amber Fort in Jaipur provides a window into India's imperial past. For tourists from outside India, the admission charge is around INR 550 and INR 200, respectively. It is definitely worth the price to explore the fort's complex construction and take in the breathtaking vistas of Jaipur. Visitors may also choose an audio guide or sign up for a guided tour to improve their experience and discover more about the intriguing history of the fort. 
Also read: Amber Fort in Jaipur: Everything You Need to Know
Ganga Aarti in Varanasi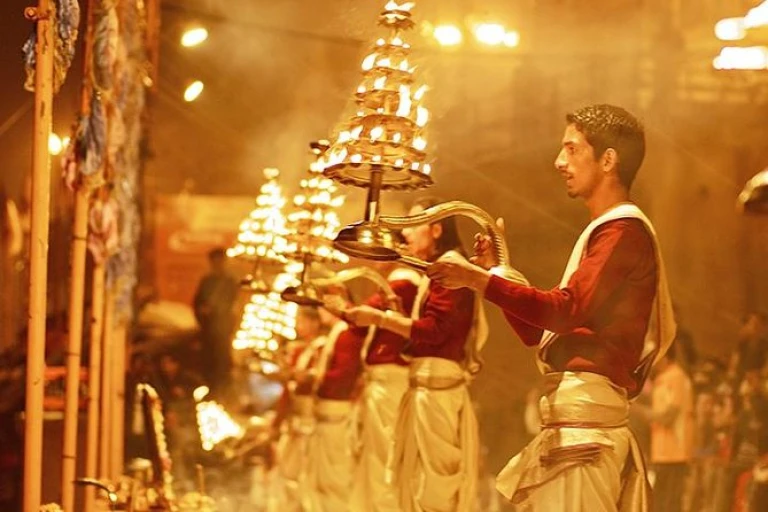 The sacred ghats along the Ganges River in the spiritual city of Varanasi are well known. Locals and pilgrims congregate at these significant religious and cultural sites (ghats) for ceremonies, prayers, and cremations. A mesmerizing view of the ghats and Varanasi's lively ambiance may be had by taking a boat ride down the river at sunrise or dusk. It's a must-do experience to take in the evening Aarti ceremony, and it's free!
Mumbai's Gateway of India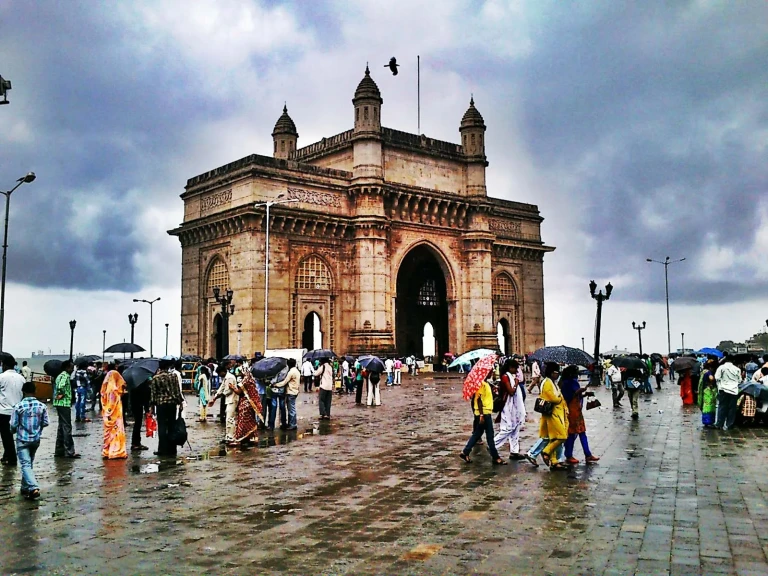 This famous monument is a well-liked tourist destination. The Gateway of India is a magnificent arch created to remember King George V and Queen Mary's visit to Mumbai in 1911. It serves as a reminder of colonial India and is frequently bustling with visitors snapping photos and soaking in the vista of the Arabian Sea. 
Also read: Rediscover Mumbai: 15 Iconic Joints from Madras Cafe to K. Rustom
Beaches in Goa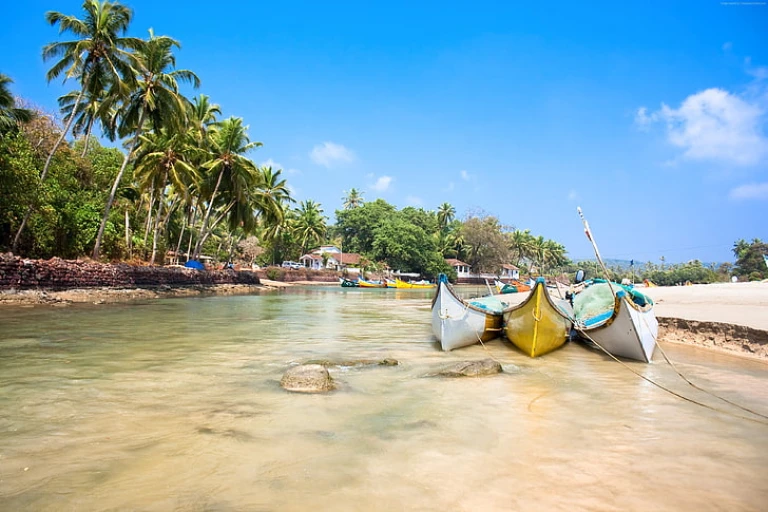 Goa is well known for its immaculate shorelines and exciting nightlife. The beaches in Goa attract tourists from all over the world. With its golden sands and crystal-clear waters, it offers a perfect spot for sunbathing, water sports, and beach parties. Whether you're looking for a relaxing day by the sea or a lively night out, Goa's beaches have something for everyone.
Also read: Your Must-Have Travel Guide to Goa in 2023
The Golden Temple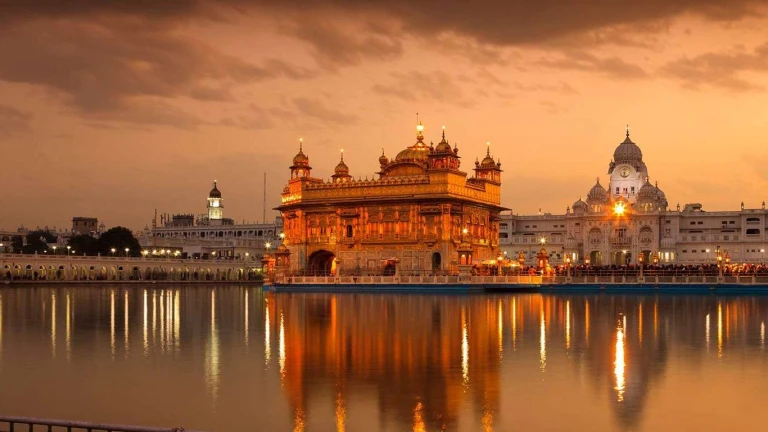 Golden temple in Amritsar is the most important religious site for Sikhs and is open to pilgrims from all backgrounds. Free admission is offered to this spiritual wonder, and a free lunch is available at the langar (community kitchen).
Also read: Golden Temple Amritsar: All You Need to Plan Your Visit
The Red Fort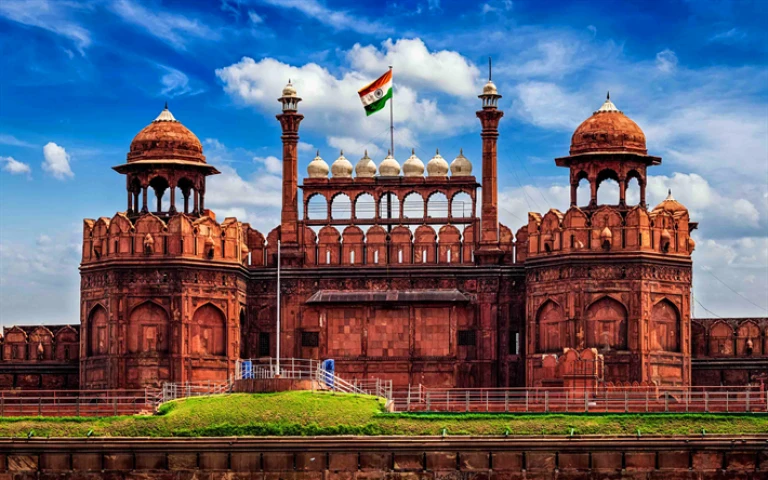 Red fort in Delhi is a historical treasure located in the center of the city and is a UNESCO World Heritage Site. For international visitors, the admission price is INR 550, compared to INR 35 for Indian nationals. The Red Fort includes a number of museums that provide an insight into India's rich past and features exquisite Mughal architecture. Don't miss the nighttime sound and light show, which uses engrossing narration and stunning visuals to bring the history of the fort to life. 
Udaipur Palace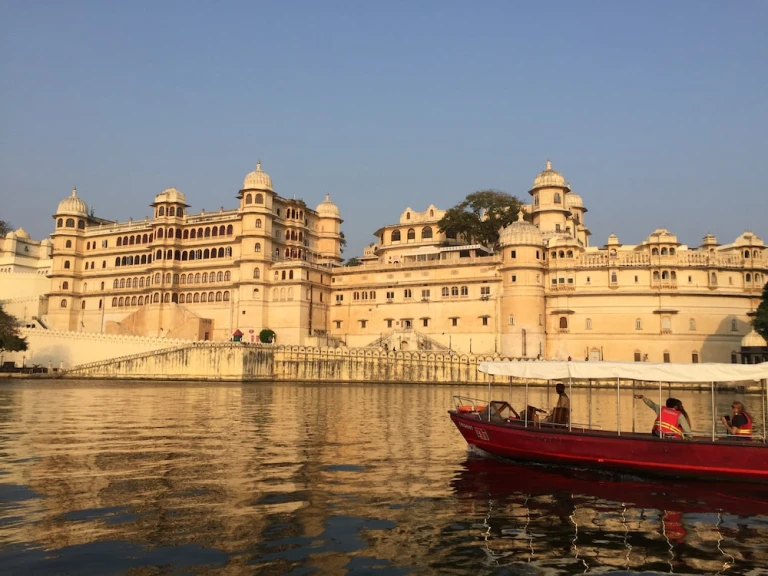 The beautiful City Palace complex in Udaipur provides amazing views of Lake Pichola. Depending on the type of ticket you select, the admission cost ranges from INR 300 to INR 500. The City Palace is home to various museums that display royal artifacts and works of art and has a fusion of Rajasthani and Mughal architectural traditions. To truly appreciate the palace's majesty against the backdrop of the glistening lake, don't forget to take a boat trip on Lake Pichola. 
Cost of souvenirs in India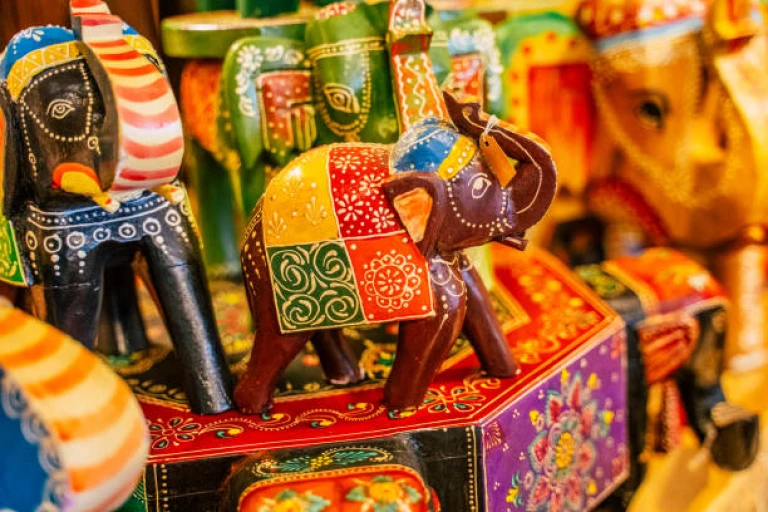 India offers a wide variety of souvenirs, from colourful fabrics to complex handicrafts. 
Traditional silk sarees can cost anywhere from INR 1000 to INR 10,000.

While handcrafted wooden elephant sculptures might cost between INR 500 and INR 5000,

Depending on the style and semi-precious stones used, silver necklaces can cost anywhere from INR 2000 to INR 20,000. 

Depending on the reputation of the artist, prices may also change. There is something for every price range when it comes to jewellery, clothing, or home design. 

Depending on the grade and quality of the leaves, premium Darjeeling tea can be purchased for as little as INR 500 or as much as INR 5000. 
There are many possibilities available for luxury presents or tea connoisseurs. To get the best deal, it is crucial to haggle and compare costs in several markets.
In India, purchasing souvenirs extends beyond designated tourist locations with set rates to flea markets and antique stores where there is room for haggling. Negotiating is a common practice when buying in India, so be prepared to try to obtain a better price. Whether you're searching for a little trinket or a one-of-a-kind piece of art, India has something to suit every budget.
Also Read: Darjeeling Travel Guide 2023: Things to do and more!
Traveling to India on a budget is a dream that is attainable. India's various landscapes and rich cultural legacy may be explored without breaking the budget thanks to a large selection of low lodging alternatives, economical transit options, and affordable local cuisine. Further enhancing the vacation experience while minimizing expenditures is taking advantage of frugal activities like going to free sights or taking part in regional festivals.