Darjeeling, the charming hill station nestled in the Himalayan foothills of West Bengal, is a paradise for nature lovers and adventure enthusiasts. With its picturesque tea gardens, stunning vistas, and a rich cultural heritage, Darjeeling offers an unforgettable travel experience.

Darjeeling
In this Darjeeling travel guide for 2023, we'll cover everything you need to know before planning your trip, from transportation to exploring the enchanting landscapes of this region.
1. Before You Go
Entry Requirements
Before you embark on your Darjeeling adventure, ensure you have the necessary travel documents. Indian citizens won't require any special permits, but foreign nationals should check visa requirements based on their nationality.
Health Precautions
Darjeeling is located at a higher altitude, so it's essential to be prepared for the potential effects of altitude sickness. Acclimatize gradually and consult a doctor before your trip if you have any concerns.
2. Getting There
Flights
The nearest airport to Darjeeling is Bagdogra Airport (IXB), which is well-connected to major Indian cities. From Bagdogra, you can hire a taxi or take a shared cab to Darjeeling, which is approximately a 3 to 4-hour drive away.
Trains
New Jalpaiguri (NJP) is the nearest major railway station, well-connected to Kolkata, Delhi, and other major cities. You can take a toy train from NJP to Darjeeling, offering an enchanting journey through scenic landscapes.
Roads
Darjeeling is accessible by road from Siliguri, which is approximately 80 kilometers away. The journey offers breathtaking views of the Himalayas but can be a bit challenging due to winding roads.
Read more: Explore India's Top 15 Winter Road Trip Destinations
3. Local Transportation in Darjeeling
Shared Taxis

Shared taxis and private cabs are the most popular modes of local transportation within Darjeeling. They are convenient for exploring the city and its surroundings.

Toy Train

Darjeeling Himalayan Railway, a UNESCO World Heritage site, offers a unique and nostalgic experience. Hop on the toy train for a leisurely ride around town.
Read more: Incredible India's UNESCO Gems: A Traveler's Delight
4. Where to Stay in Darjeeling
Darjeeling offers a range of accommodation options to suit various budgets. From charming heritage hotels to cozy guesthouses, you can find the perfect place to stay. Some popular options include:
Mayfair Darjeeling: A luxurious heritage hotel offering panoramic mountain views.

Glenburn Tea Estate and Boutique Hotel: Perfect for a serene tea plantation experience.

Elgin Hotels & Resorts: A collection of beautiful heritage properties.
5. Best Time to Visit Darjeeling
The best time to visit Darjeeling is during the spring (March to May) and autumn (September to November) when the weather is pleasant and the skies are clear. The monsoon season (June to August) is lush but often rainy, while the winter (December to February) can be quite cold.
6. Exploring Darjeeling
Tiger Hill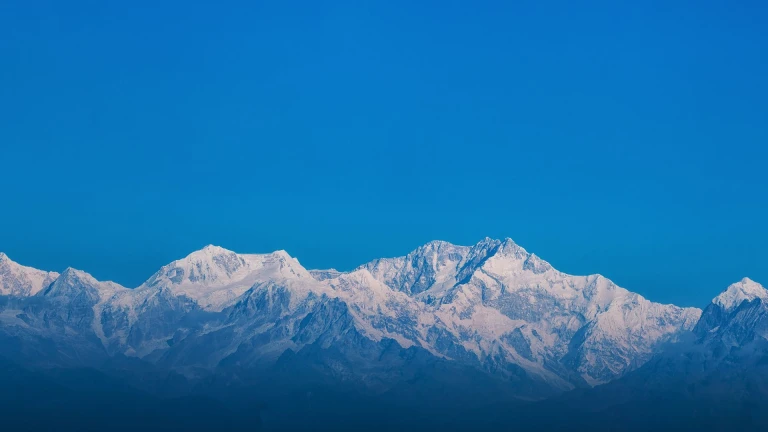 Darjeeling Tiger Hill
Wake up early to catch the sunrise at Tiger Hill, offering panoramic views of the Kanchenjunga mountain range.
Tea Gardens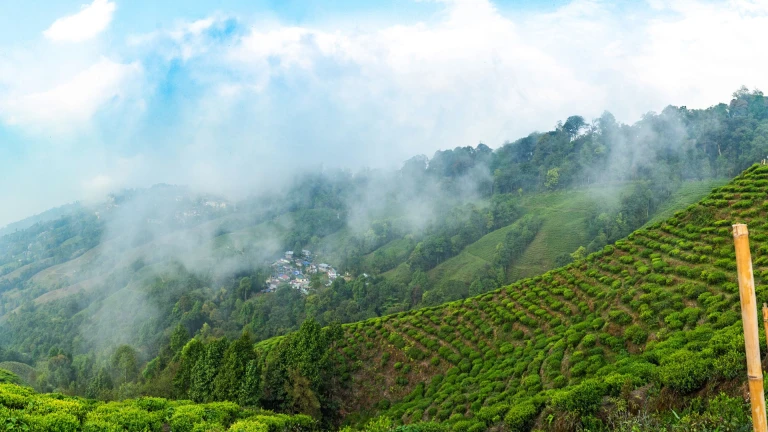 Darjeeling Tea Gardens
Visit one of Darjeeling's world-famous tea gardens, like the Happy Valley Tea Estate, to learn about tea production and enjoy a fresh brew.
Peace Pagoda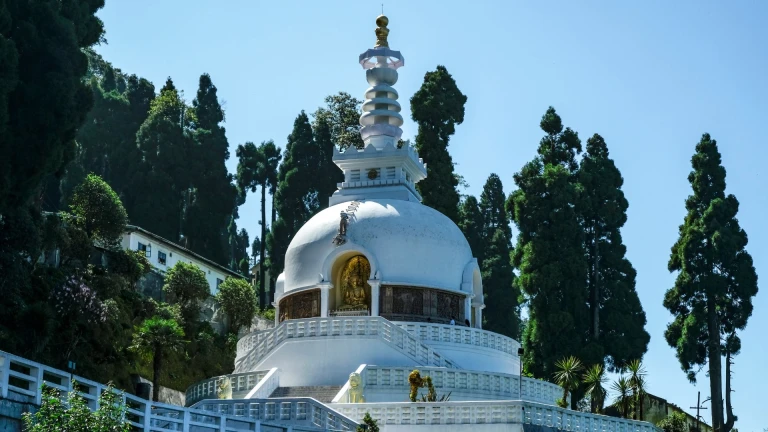 Darjeeling Peace Pagoda
The Peace Pagoda, a symbol of unity, offers a serene atmosphere with stunning views of the Himalayas.
Darjeeling Himalayan Railway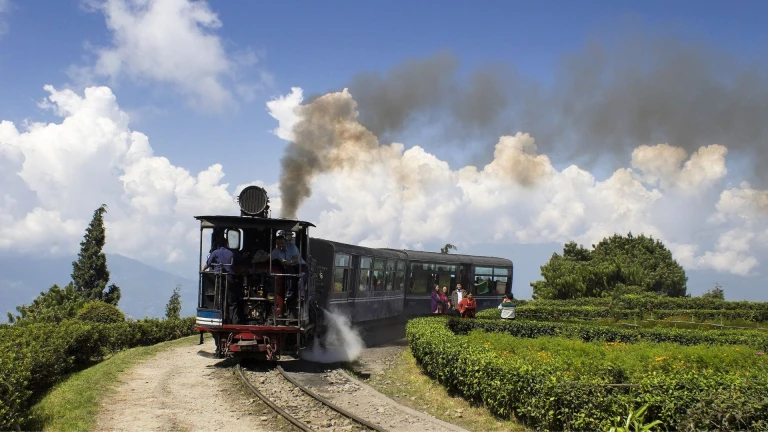 Darjeeling Himalayan Railway
Take a ride on the toy train, an iconic experience that will transport you back in time.
Batasia Loop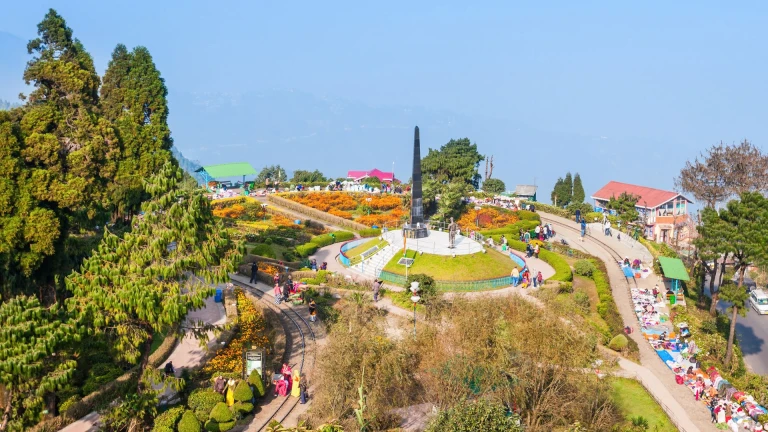 Darjeeling Batasia Loop
Stop at Batasia Loop to witness a fascinating feat of engineering and enjoy stunning vistas of the surrounding landscapes.
Padmaja Naidu Himalayan Zoological Park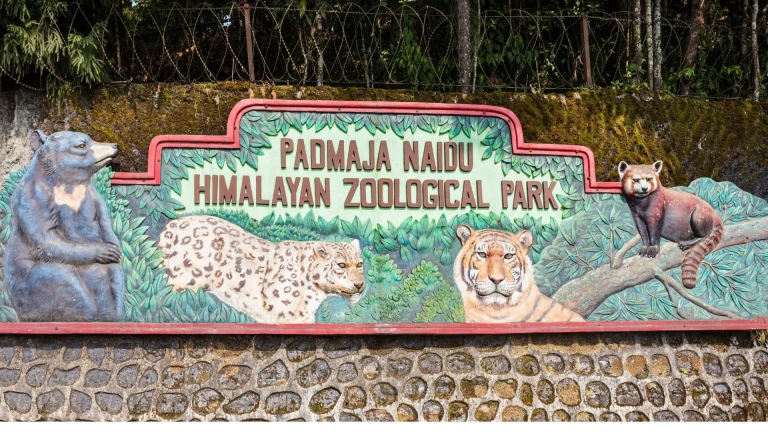 Padmaja Naidu Himalayan Zoological Park
Visit this zoo to see rare Himalayan species like the red panda and snow leopard.
Monasteries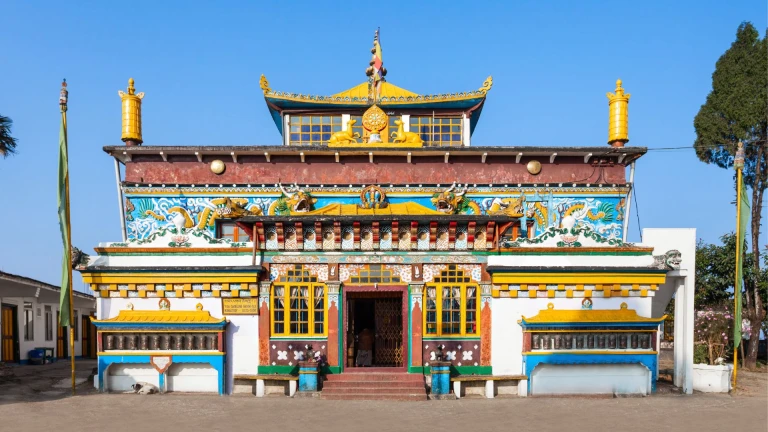 Monasteries Darjeeling
Explore the various monasteries in and around Darjeeling, such as the Ghoom Monastery and Dali Monastery, to learn about Tibetan Buddhism.
7. What and Where to Shop
Darjeeling offers a delightful shopping experience with a range of local products that make for perfect souvenirs or gifts. Here are some items to look out for and the best places to shop:
Tea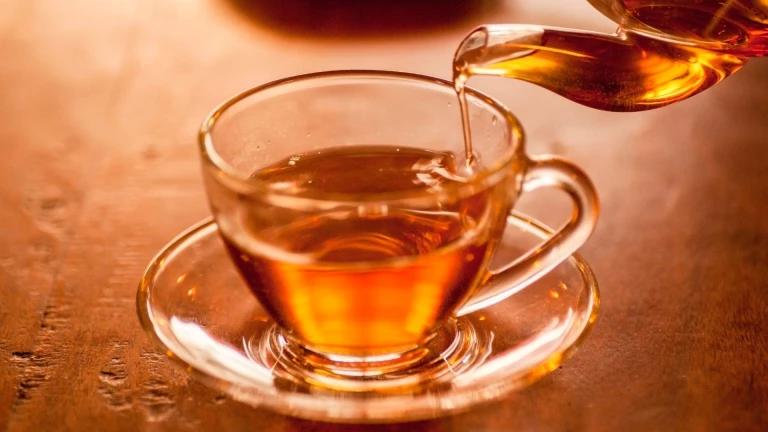 Tea
Darjeeling is renowned for its tea, and you can purchase some of the finest Darjeeling tea from local tea houses and markets. The Mall and the Chowk Bazaar are great places to start your tea shopping adventure.
Handicrafts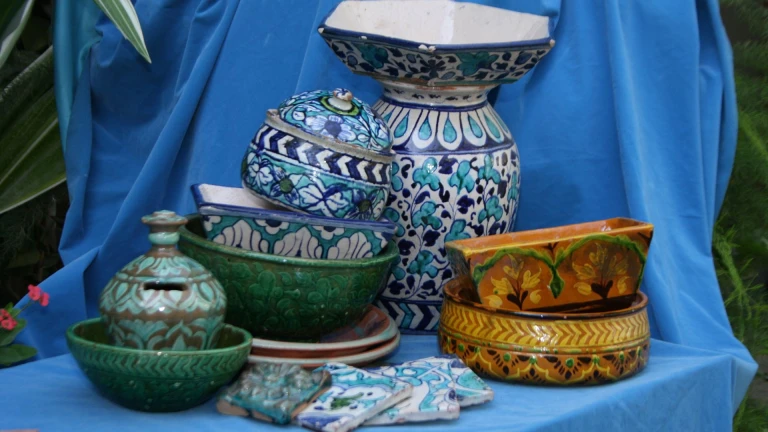 Darjeeling Handicrafts
Explore the vibrant local handicrafts, including Tibetan rugs, woolen garments, and intricately designed jewelry. The Tibetan Refugee Self Help Center and the Nehru Road Market are excellent spots to browse for these unique items.
Souvenirs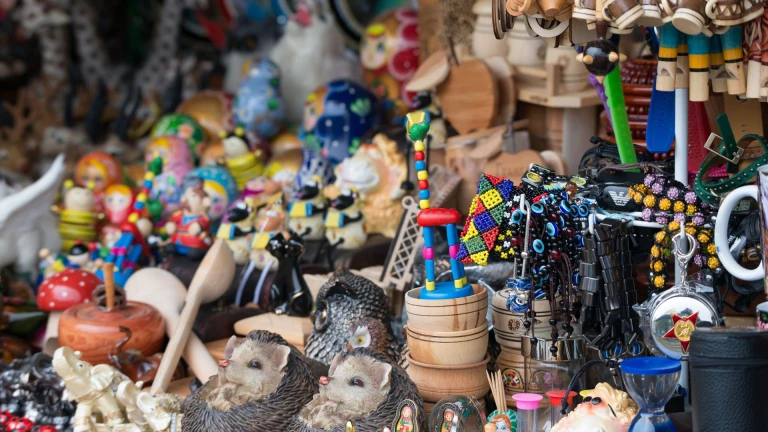 Darjeeling Souvenirs
Pick up souvenirs such as prayer flags, singing bowls, and traditional Tibetan artifacts. The Bhutia Market and the Mahakal Market are well-known for their assortment of souvenirs.
8. Must-Try Local Food
Darjeeling offers a delectable array of local and regional cuisine that reflects its rich culture. Don't leave Darjeeling without trying these culinary delights:
Momos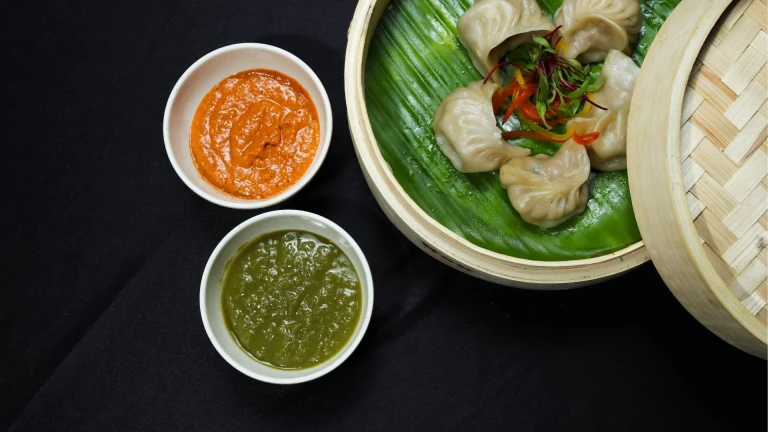 Momos
Steamed or fried dumplings filled with various fillings, momos are a Darjeeling favorite. Head to Kunga Restaurant or Sonam's Kitchen for some of the best momos in town.
Thukpa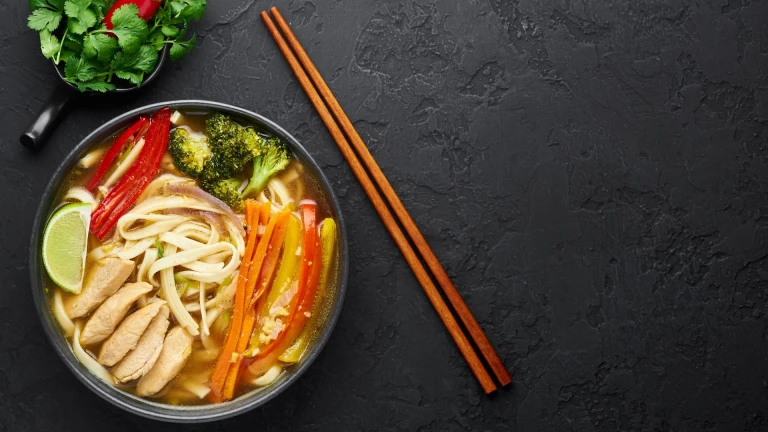 Thukpa
A hearty noodle soup, thukpa is perfect for warming up on cooler days. Enjoy it at the popular Glenary's or the local street stalls.
Chhurpi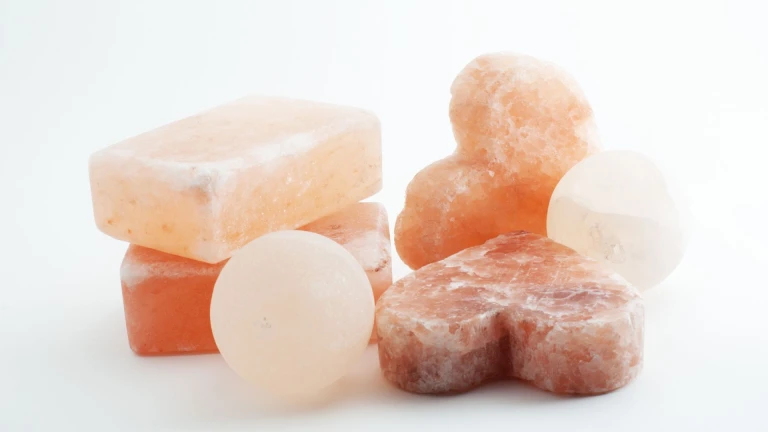 Chhurpi Cheese
Chhurpi is a traditional Himalayan cheese that makes for a unique and tasty snack. You can find it in local markets or from street vendors.
Sikkimese and Tibetan Dishes
Savor dishes like Phagshapa, a flavorful pork and radish stew, and Shabhaley, Tibetan meat-filled pastries. Taste these delights at places like Kunga Restaurant and Taste of Tibet.
Local Bakeries
Bakeries
Don't miss the delightful pastries, cakes, and freshly baked goods at places like Glenary's and Keventers.
Also Read: Gulmarg: A Comprehensive Travel Guide 2023
In conclusion, Darjeeling is a destination that promises natural beauty, rich culture, and memorable experiences. Whether you're a nature lover, a history enthusiast, or a foodie, this enchanting hill station has something for everyone. Plan your trip in 2023 and immerse yourself in the magic of Darjeeling. Enjoy your journey!