South India is a region known for its rich cultural heritage, stunning landscapes, and surreal destinations that captivate the imagination. From pristine beaches to lush hill stations, ancient temples to wildlife sanctuaries, South India offers a diverse array of surreal places that can leave travelers awe-inspired. In this article, we'll take you on a virtual tour of the 10 most surreal places in South India, each with its unique charm and appeal.
1. Wayanad, Kerala: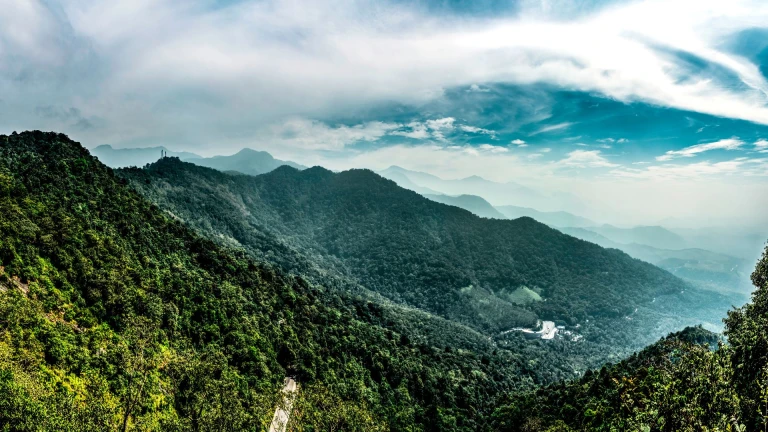 Wayanad, Kerala
Nestled amidst the Western Ghats, Wayanad is a breathtaking hill station in Kerala. Its rolling hills, lush forests, and serene lakes create a surreal setting for nature lovers and adventure seekers. Explore the beautiful Banasura Sagar Dam, trek through Chembra Peak, or visit the Edakkal Caves to experience the magic of Wayanad.
Read more: 10 Unique Things to Do Only in Kerala
2. Hampi, Karnataka: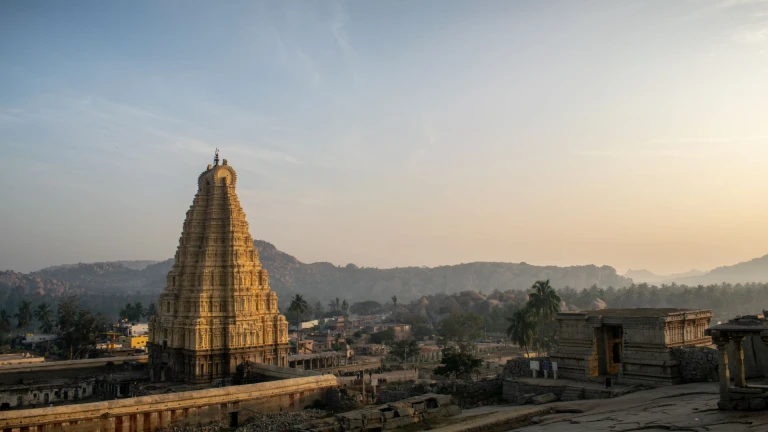 Hampi, Karnataka
Step back in time as you visit the mesmerizing ruins of Hampi. This UNESCO World Heritage Site boasts surreal landscapes dotted with ancient temples, boulders, and captivating sculptures. The Virupaksha Temple and the ruins of the Vijayanagara Empire will transport you to a different era.
3. Munnar, Kerala: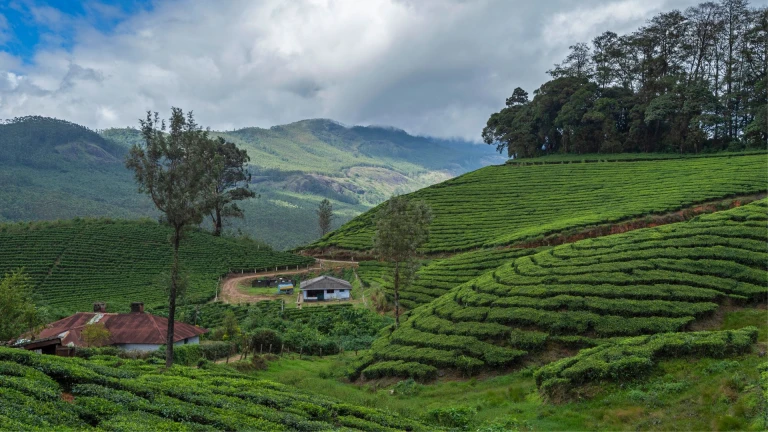 Munnar, Kerala
Munnar is a picturesque hill station known for its emerald tea plantations and misty mountains. The surreal beauty of this place is best experienced through leisurely walks amidst the tea gardens, a visit to the Eravikulam National Park, and a ride on the Nilgiri Mountain Railway.
Read more: Munnar, Kerala: Top 20 Activities and Attractions in 2023
4. Gokarna, Karnataka: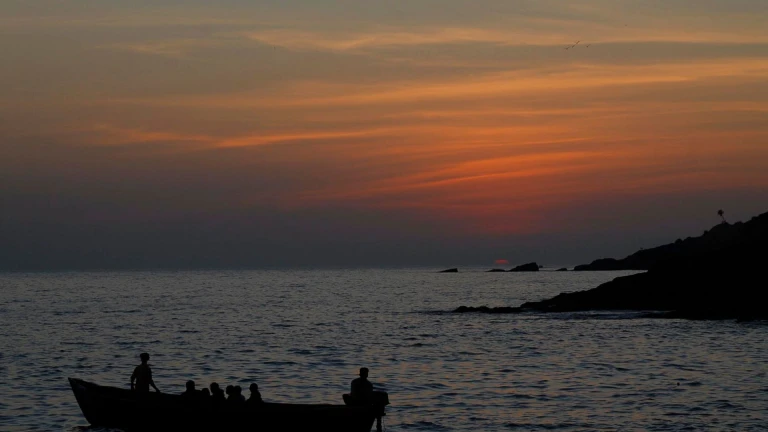 Gokarna, Karnataka
For those seeking a more laid-back surreal experience, Gokarna is a hidden gem. This coastal town offers pristine beaches, scenic cliffs, and a peaceful atmosphere. Kudle Beach, Om Beach, and the tranquil Mahabaleshwar Temple are must-visit spots.
Read more: 8 BEST Places to Visit in Gokarna 2023
5. Andaman and Nicobar Islands: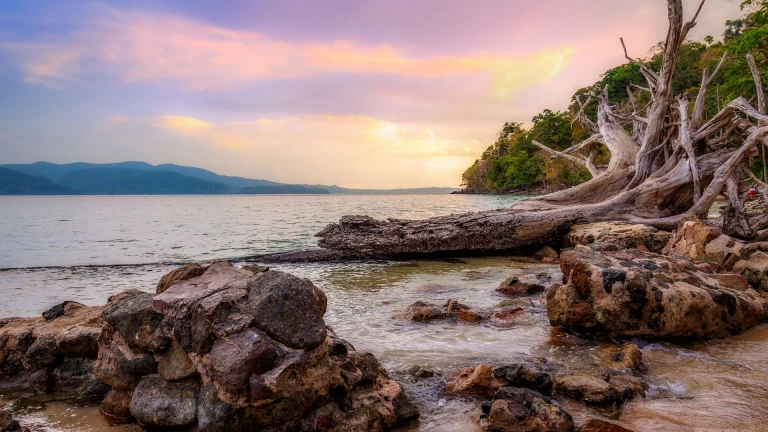 Andaman and Nicobar Islands
The Andaman and Nicobar Islands are an archipelago of surreal beauty. With its white sandy beaches, crystal-clear waters, and vibrant marine life, it's a paradise for beach enthusiasts and divers. Radhanagar Beach, Havelock Island, and the Baratang Limestone Caves are some of the surreal spots to explore.
6. Kodaikanal, Tamil Nadu: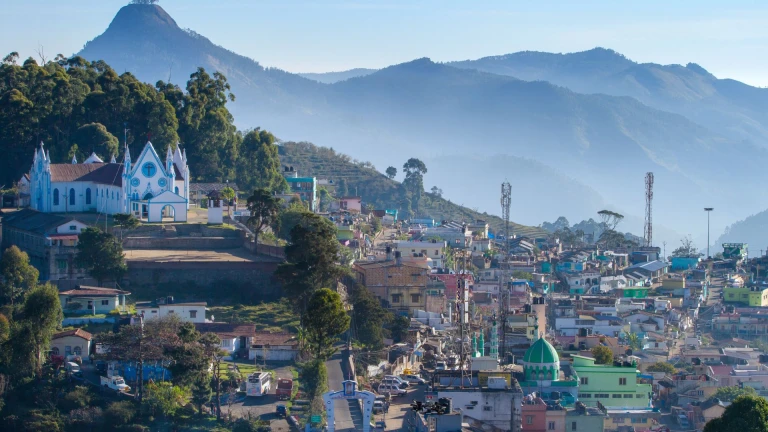 Kodaikanal, Tamil Nadu
Nestled in the Palani Hills, Kodaikanal is a charming hill station. Its lush forests, serene lakes, and unique attractions like the Pillar Rocks and Bryant Park make it a surreal destination. Don't miss a boat ride on the beautiful Kodaikanal Lake.
7. Badami, Karnataka: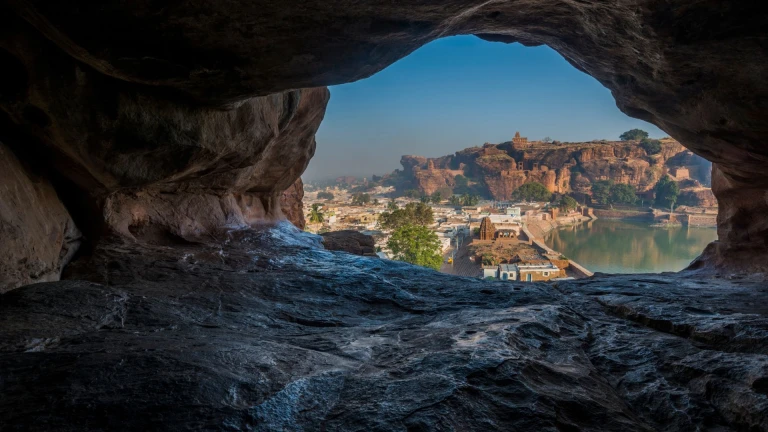 Badami, Karnataka
Badami is a town that hides a treasure trove of rock-cut cave temples and intricate sculptures. The surreal beauty of these ancient structures and the surrounding red sandstone cliffs are a testament to the craftsmanship of the Chalukya dynasty.
8. Athirapally Falls, Kerala: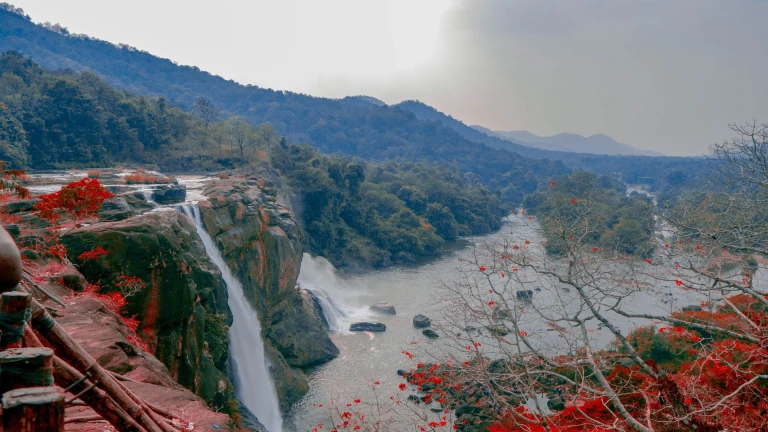 Athirapally Falls, Kerala
The Athirapally Falls in Kerala are often referred to as the "Niagara Falls of India." Witnessing the roaring waters plunging from a height of 80 feet into a lush forested gorge is a surreal experience for any nature lover.
9. Pondicherry: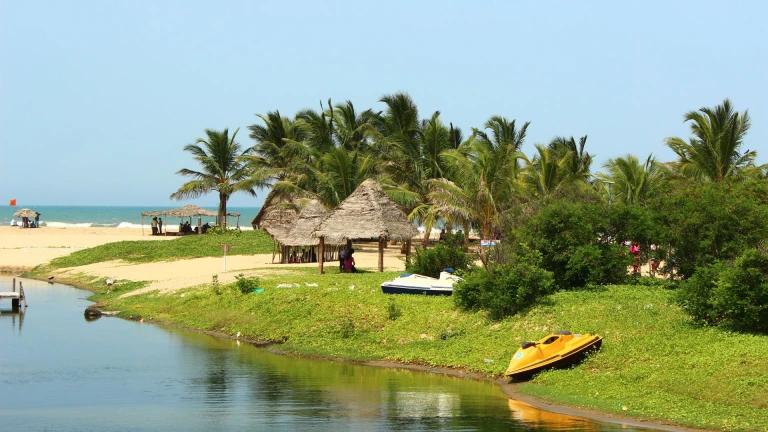 Pondicherry
Pondicherry, with its French colonial charm, pristine beaches, and serene Auroville community, offers a unique and surreal blend of cultures. Stroll through the French Quarter, relax on the Promenade Beach, and explore the Aurobindo Ashram for a captivating experience.
10. Coorg, Karnataka: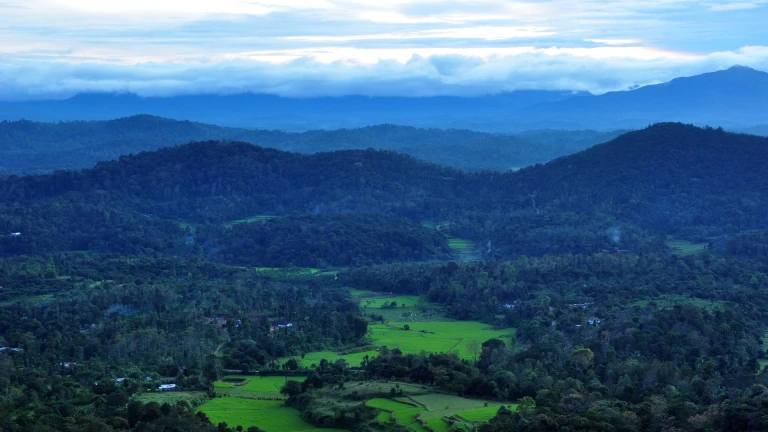 Coorg, Karnataka
Known as the "Scotland of India," Coorg is a hill station that's a feast for the senses. Verdant coffee plantations, mist-covered mountains, and lush valleys make it a surreal destination. Don't forget to indulge in coffee tasting and explore the scenic Abbey Falls.
Read more: Coorg - The Ultimate Travel Guide 2023
South India's surreal destinations offer a blend of natural beauty, historical significance, and cultural diversity. Whether you're an adventure seeker, a nature enthusiast, or a culture aficionado, South India has something unique and captivating to offer. These 10 surreal places are just a glimpse of what this region has in store for travelers seeking extraordinary experiences. Plan your trip to South India and immerse yourself in the magic of these breathtaking destinations.