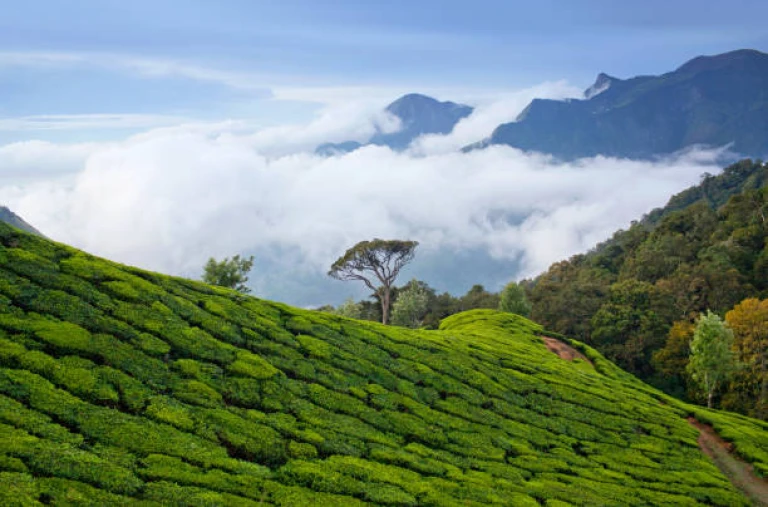 The greatest tea-growing region in peninsular India is called Munnar, and it is known for its stunning scenery of verdant tea plantations, flowing streams, and meandering trails. To experience the region's beauty, visitors can engage in a variety of activities.
With many tourist attractions to enjoy throughout the trip, Munnar is the perfect place for a quiet escape in the hills. Visitors can take leisurely walks through the tea gardens, visit the Tea Museum to learn about the history of tea production in the region, or even go on a thrilling trek to the nearby Anamudi Peak, the highest peak in South India.
Additionally, Munnar offers opportunities for wildlife enthusiasts to spot rare species like Nilgiri Tahr and Neelakurinji flowers that bloom once every twelve years, adding to the allure of this enchanting destination.
Continue reading to learn more about the top things to do in Munnar.
Tours to Tea Estates in Kolukkumalai

Campsites And Trekking At Echo Point

Finding Rare Species in Eravikulam National Park

Cycling in the mountains, Suryanelli

Enjoy a Picnic at the Lakkam Waterfalls

Park for Fun Forest Adventures - Rock Climbing

Experience a Shikara ride at Kundala Lake

Try Watersports at Mattupetty Dam.

Carmelagiri Elephant Park offers elephant safaris.

Ayurvedic Spa – Enjoy A Therapy

Restaurants in Munnar - Try Kerala Cuisine

Punarjani Traditional Village - Experience Kathakali

Kalari Kshethra - Kalaripayattu

Ride An ATV at Dreamland Fun & Adventure Park

Lakshmi Hills Trekking

Church of Mount Carmel: Seek Blessings

Panoramic View Of Munnar From Pothamedu Viewpoint

Holiday In A Tree House

Adventure Park Wonder Valley

Go shopping in the Munnar Markets
In Munnar, there is no shortage of intriguing things to do. Plan your schedule by choosing the things you want to do from the list below to make your trip to Munnar more enjoyable. Kerala is a wonderful place to visit.
Also read: Discover Incredible Places to Visit for an Amazing Kerala Trip in 2023
To learn more about the tempting things you may try, keep scrolling down and read on!
1. Tours to Tea Estates in Kolukkumalai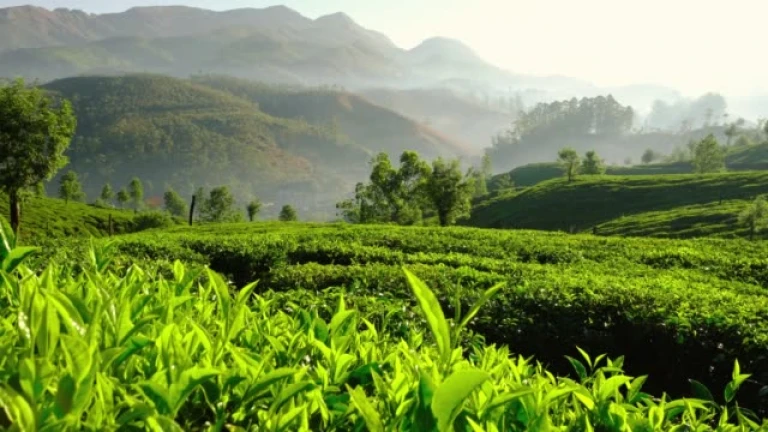 The Munnar tea estate Kolukkumalai is well known for its golden tea. Visitors may tour the verdant estates and see how tea is meticulously produced, from picking the leaves to brewing the ideal cup.
The estate, which is located at a height of 7900 feet, provides stunning all-encompassing views of the valleys and hills in the area. The century-old tea factory is an interesting place to learn about traditional tea-making methods.
The chilly mountain air enhances the tea-tasting experience, making it even more remarkable. A popular tourist site in Munnar, the plantation is renowned across the world for its fragrant tea.
Location: Munnar

Timing: Open daily from 9am to 5pm, visitors can explore the tea plantation and witness the tea-making process firsthand. Additionally, guided tours are available for those interested in delving deeper into the history and cultivation of tea.

Entry fee: 100 rupees per person, which includes a free cup of tea that has just been made. The entrance charge contributes to the plantation's upkeep and preservation, ensuring that visitors can continue to take advantage of this special opportunity for years to come.
2. Campsites And Trekking At Echo Point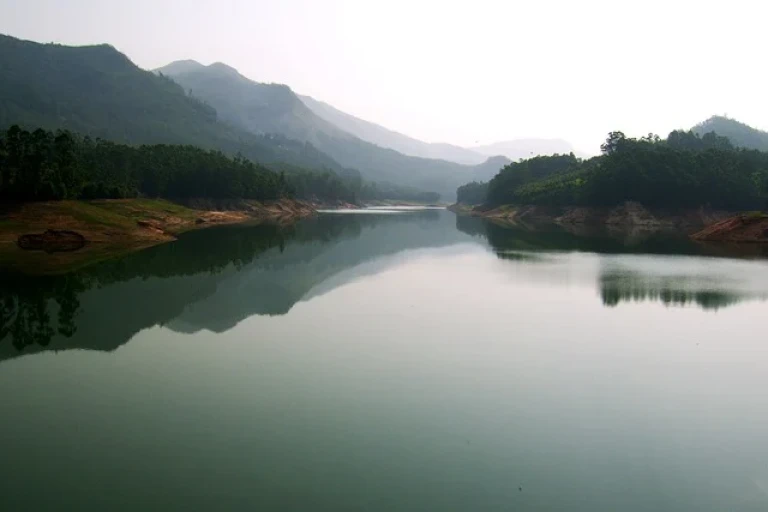 There are adventure sports and fitness activities available at Munnar, a well-known tourist destination in Kerala, especially for hikers.
A well-liked pastime is hiking to high points like Echo Point and Top Station, which provide breathtaking views of the town encircled by hills and valleys.
With its natural voice resonance phenomenon, visitors can enjoy the thrill of hearing their own voice echo back to them.
15 miles distant is the natural voice resonance location known as Echo Point. The 32 km Top Station, the highest point, calls for endurance. One can meet their workout requirement for the week if they succeed in the challenge.
Go Bananas also offers mountain camping excursions to Shola National Park.
3. Finding Rare Species in Eravikulam National Park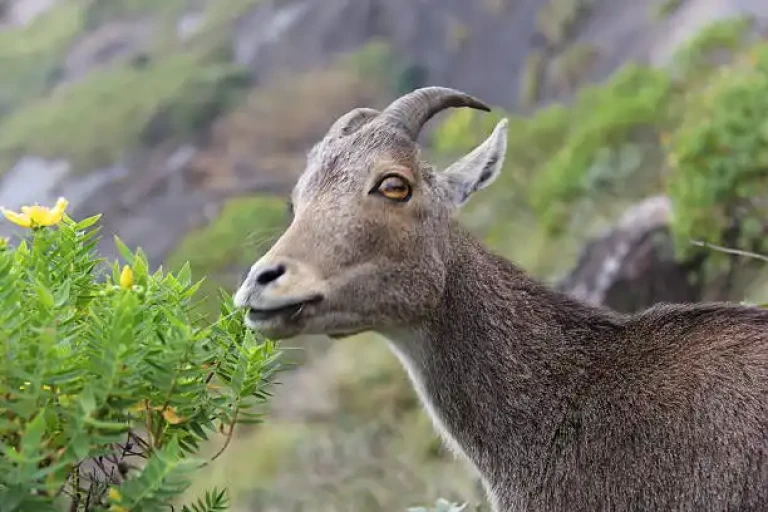 Explore Munnar's forests, biosphere reserves, national parks, and sanctuaries to spot endangered and nearly extinct animals and birds. One such notable destination is Eravikulam National Park, located in Munnar.
This park is home to several rare species, including the Nilgiri Tahr and the Neelakurinji flower. The park offers a unique opportunity for nature enthusiasts to witness these endangered species in their natural habitat.
Popular wildlife areas include Eravikulam National Park, Chinnar Wildlife Sanctuary, and Salim Ali Bird Sanctuary.
Eravikulam National Park
Nestled in Munnar's Kannan Devan Hills, this park is well known for its Nilgiri Tahr, an endangered species, and its breathtaking vistas, which include undulating hills covered with green tea plantations.

Guided hikes are available for those who want to see additional animals, including elephants, leopards, and deer. The core region, buffer area, and tourism area are the three divisions of the park.

The protected core area acts as a haven for the Nilgiri Tahr and other threatened species. Wildlife can find additional habitat in the buffer area. Visitors may enjoy the park's natural splendor on pathways that are specifically designated in the tourist area.
The Chinnar Wildlife Sanctuary
At 60 kilometers from Munnar,is home to over 240 bird species as well as elephants, deer, and leopards.

It facilitates the passage of animals between the Palani Hills and the Western Ghats. The refuge is home to rare orchids and medicinal plants, and visitors may see the grizzled giant squirrel there. For those who prefer to stay there and experience the woods firsthand, it also provides camping amenities.
Salim Ali Bird Sanctuary, also known as Thekkady Bird Sanctuary,
With approximately 270 different bird species, it is a well-liked location for birdwatchers and nature lovers.

Visitors may take boat trips on Periyar Lake, where they can see elephants bathing along the beach and waterfowl. The sanctuary is home to both native and migratory species, including the peninsular bay owl, rose-billed roller, fairy bluebird, and crimson-fronted barbet.

The Malabar grey hornbill, Sri Lanka frogmouth, Indian hornbill, and Nilgiri wood pigeon are a few more bird species.

The sanctuary is renowned for its rich vegetation and gorgeous scenery, which gives tourists the chance to explore hiking routes and take in breathtaking views of the nearby mountains and valleys.

Timing: All of them are open from 7 in the morning to 6 in the evening.

Visitors can also participate in guided bird-watching tours to spot these diverse avian species in their natural habitat.

Additionally, the sanctuary offers various recreational activities, such as camping and picnicking, allowing visitors to fully immerse themselves in the beauty of the surroundings throughout the day.

Entry fee: Eravikulam National Park charges INR 90 for admission, whereas Chinnar Wildlife Sanctuary and Salim Ali Bird Sanctuary charge INR 10 for Indians and INR 100 for visitors.
These admission prices are fairly affordable when compared to the great experiences and possibilities available to guests at these sanctuaries. Whether you're a nature lover, a bird watcher, or simply searching for a calm retreat, these sanctuaries are a great way to get away from the rush and bustle of city life.
4. Cycling in the mountains, Suryanelli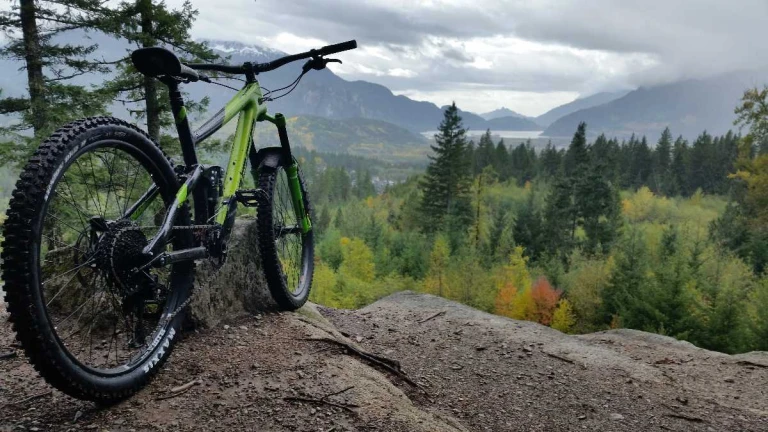 Cycling fans might enjoy as well at Kerala's tea estate town. Some Munnar regions, such as Suryanelli, Anamudi Shola, Kundala, Marayoor, and Vandanmedu, are ideal for mountain riding, which is a popular adventure activity in Munnar.
Riding around the hairpin turns and sloping roads, conquering the hills and meadows on a two-wheeler is pure joy. This is an amazing Munnar activity.
Many hotels and resorts provide bicycle excursions for their visitors, or you may rent a bike from one of Munnar's cycle rental agencies. KDHP House in Idukki District and Gokulam Bike Hire are two well-known options.
5. Enjoy a Picnic at the Lakkam Waterfalls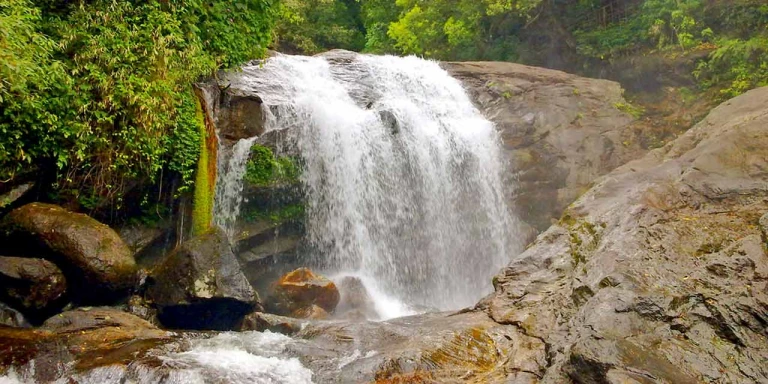 Munnar features multiple mountainous streams that descend from a great height and form a plunge pool. Attukal, Lakkam, Chinnakanal, and Thoovanam are some of Munnar's notable waterfalls, and their plunge pool regions serve as excellent picnic locations for both visitors and residents.
Lakkam Waterfalls, located on the Munnar-Marayoor highway, is surrounded by vaga trees and rushing cascades and is a great picnic location in Munnar. Plan a brief stroll through the surrounding hillocks while picnicking at Attukal waterfalls on the outskirts of Munnar town on the way to Pallivasal. The Pambar River falls as Thoovanam falls near Chinnar.
6. Park for Fun Forest Adventures - Rock Climbing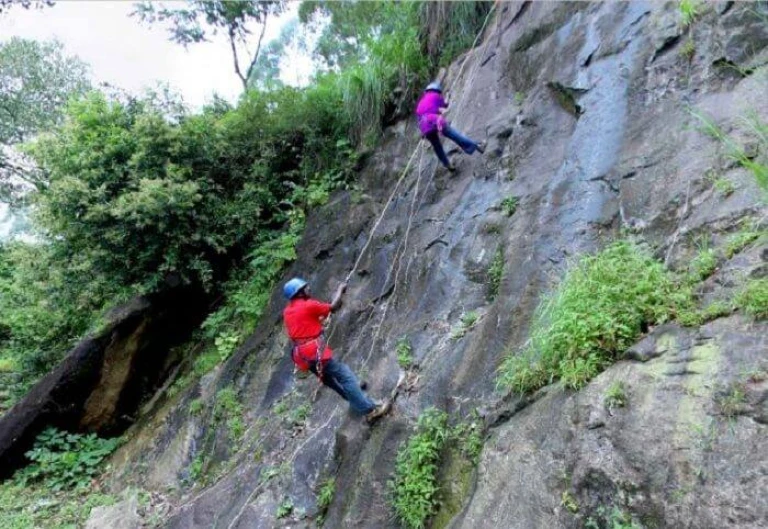 Munnar is renowned among adventure seekers due to its captivating hills terrain. Rock climbing and rappelling are fascinating pursuits, and expert instruction is offered to anyone. In Munnar, the National Adventure Foundation arranges rock climbing and rappelling events, as well as other adventure sports. This should be on your list of things to do in Munnar, Kerala.
In addition, Fun Forest Adventure Park is a fantastic amusement park in Munnar for mild adventure activities.
Location: Munnar

Timing: Visitors can enjoy thrilling activities such as zip-lining, rope walking, and tree climbing at Fun Forest Adventure Park. The park's convenient location in Munnar and its extended operating hours from 7 am to 7 pm make it easily accessible for tourists looking for a fun-filled day of adventure.

Entry fee: INR 600 per person
7. Experience a Shikara ride at Kundala Lake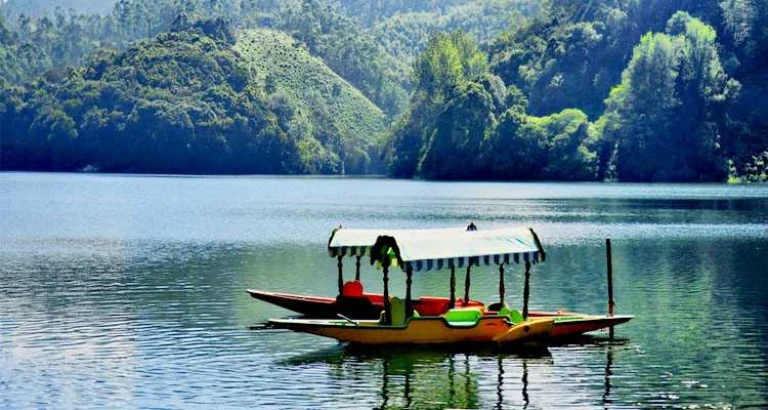 Kundala Dam is Asia's first arch dam, built artificially. Though it entices with its calm and beauty, you may be lucky enough to glimpse the rare Neelakurinji flowers, which bloom only every 12 years in the hills and valleys around Kundala Lake.
Boating at Kundala includes pedal boating, row boating, and shikara excursions, making it one of the best things to do in Munnar. This is unquestionably one of the best things to do in Munnar.
Also read: Cruising Through Kerala's Backwaters: A Traveler's Dream
8. Try watersports at Mattupetty Dam.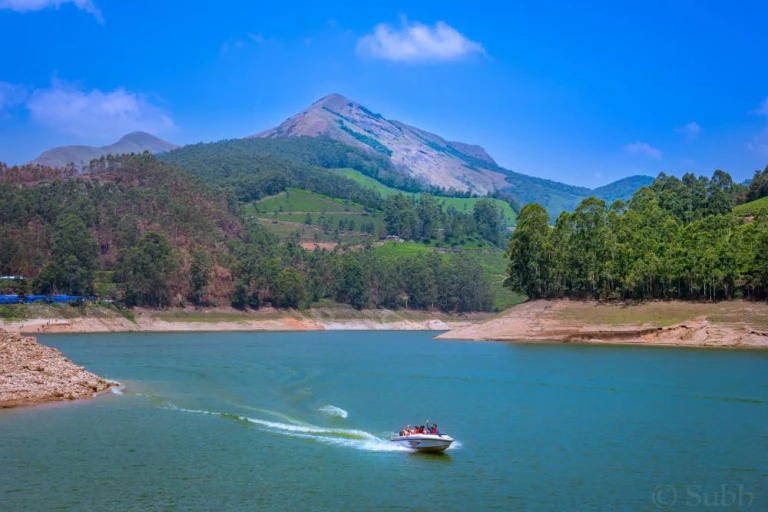 The lake and Mattupetty Dam are wonderful picturesque places in Munnar, located near Anamudi Mountain and surrounded by tea plantations, spice gardens, and rolling hills. The dam area is also a great place for a picnic and has a wonderful hiking trail. The District Tourism Promotion Council operates boating facilities on Mattupetty Lake, with both speedboats and motorboats available.
The boating experience on Mattupetty Lake offers visitors a chance to admire the breathtaking views of the surrounding landscape while enjoying a thrilling ride. Additionally, the dam area is a popular spot for nature enthusiasts as it is home to various species of birds and wildlife, making it a great place for birdwatching and wildlife photography.
9. Carmelagiri Elephant Park offers elephant safaris.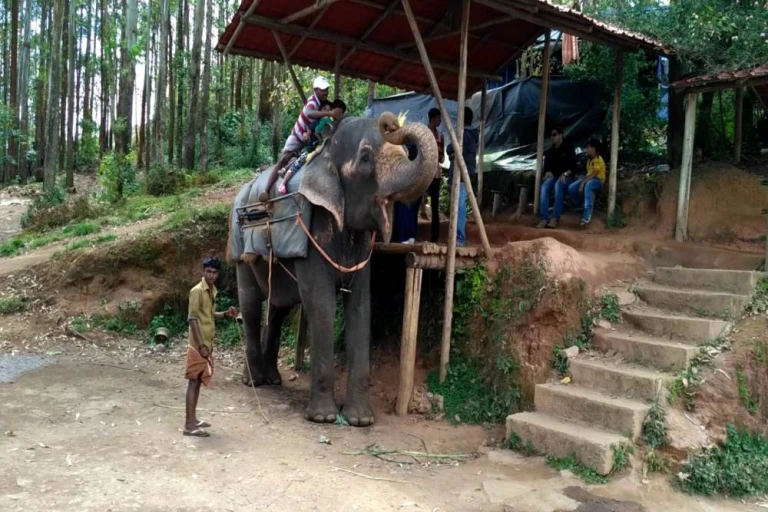 Carmelagiri Elephant Park in Munnar provides both children and adults with a wonderful elephant safari experience. The park offers a one-of-a-kind opportunity to interact with these gorgeous creatures, learn about their habits, and even feed them.
The safari tour takes travellers through Munnar's stunning surroundings, adding an adventure dimension to the experience. Guests may enjoy a safe and instructive experience while getting up close and personal with these wonderful creatures, thanks to professional guides and handlers.
The park, which is located on Mattupetty Road, is a popular tourist attraction, particularly for children. In addition to elephant rides, guests may engage with the elephants and learn about their conservation efforts during interactive workshops.
This one-of-a-kind and educational event is both entertaining, and educational.
Location: Munnar

Time: Visitors can conveniently plan their visit to the Carmelagiri Elephant Park as it is open every day from 9 am to 5 pm. This allows ample time for tourists to enjoy the brief elephant rides and engage in interactive sessions with the elephants, making it a perfect destination for a fun-filled day trip in Munnar.

Entry fee: For INR 1,150, guests can ride an elephant, take photos, and present a fruit basket to the animal.
10. Ayurvedic Spa – Enjoy A Therapy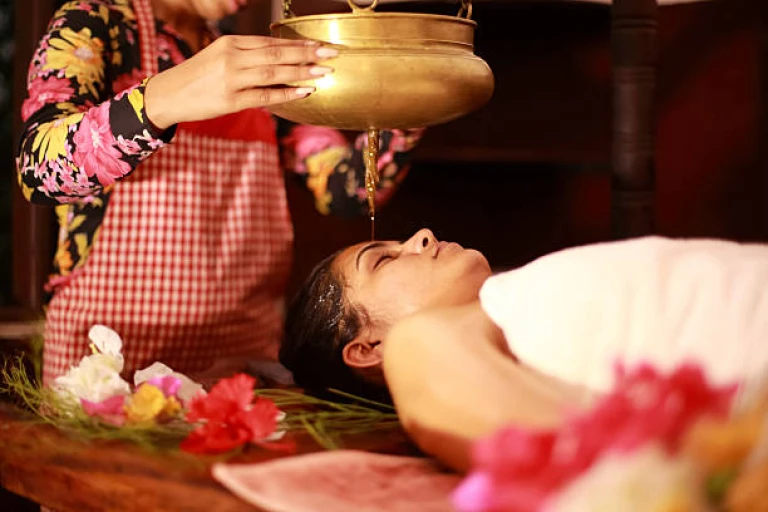 Kerala is well-known for its Ayurvedic remedies, which include rejuvenating spa and wellness massages. Munnar is no different.
Ayurvedic wellness treatments and revitalizing body massages are amazing methods to soothe your mind and body at various resorts and spa centers. These treatments use natural herbs and oils to promote relaxation and balance in the body.
Whether you choose a traditional Ayurvedic massage or a specialized therapy, you are sure to leave feeling refreshed and rejuvenated.
Some of Munnar's well-known spa resorts and spa wellness facilities include:
Misty Mountain Resort's Antara AyurSpa

Ragamaya Spandini Spa

The Panoramic Getaway's Tattavam Spa

Spice Tree's Bliss Mountain Spa

Ayurvedic center Mayura

Ayurvedic Wellness & Research Centre Grandspa

Monastery Spa Cure
Location: Munnar

Timing: NA

Entry fee:The cost of entering a spa varies depending on the kind chosen. The average length of spa treatments and Ayurvedic massages is 60-90 minutes, with prices ranging between INR 1,800 and 2,500.

For the most up-to-date information, we recommend visiting the websites of specific resorts or Ayurvedic centers for detailed pricing and treatment durations.
11. Restaurants in Munnar - Try Kerala Cuisine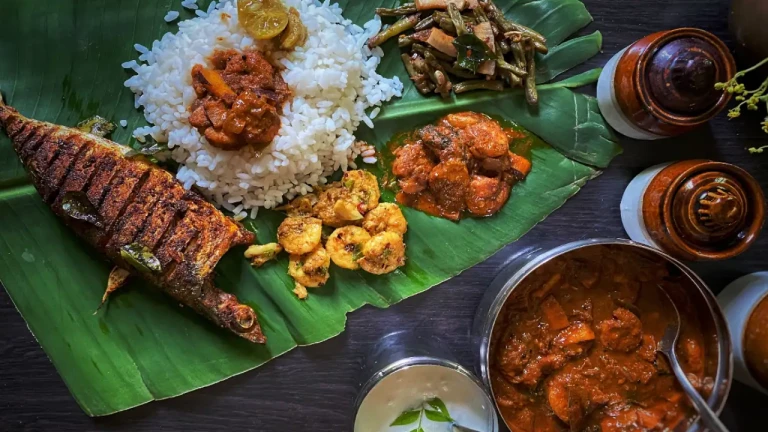 In Munnar, Saravana Bhavan, a prominent Malabar restaurant serving a range of traditional delicacies such as fragrant biryanis and spicy fish curries, serves real local food. Bamboo Hut, Mezbaan Hotel, and Mayabazar are among the popular eating options.
Nimi Sunil Kumar, a famous culinary specialist, conducts cooking instruction for both residents and visitors. Returning from vacation after discovering Kerala's delectable cuisine is an amazing experience.
Exploring Kerala Food Paradise is another enjoyable Munnar pastime.
Location: Munnar

Timing: Most of them open by 9 a.m. and onwards.Some of these eateries also offer breathtaking views of the lush tea plantations that surround Munnar.

Whether you're a food enthusiast or simply looking to indulge in authentic Kerala cuisine, these restaurants are a must-visit during your trip to Munnar.

Entry fee: No entry fee
12. Punarjani Traditional Village - Experience Kathakali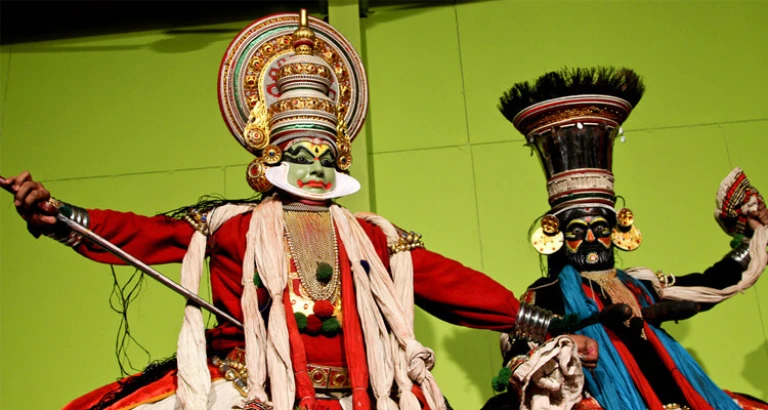 Punarjani Traditional Village provides a once-in-a-lifetime opportunity to experience the enthralling beauty of Kerala's traditional dance form, backed by lovely music. This cultural experience, located in the picturesque village of Munnar, is a must-see for anybody seeking a deeper knowledge of South Indian tradition.
The village's setting among the magnificent scenery adds to the entire experience. Seeing a Kathakali performance at night is one of the nicest things to do in Munnar. Kathakali is a traditional Kerala dance type distinguished by its elaborate costumes and expressive facial expressions.
In Punarjani Traditional Village, skilled artists bring historical stories to life via this engaging art form, you may immerse yourself in Kerala's rich cultural past. This musical and dance performance depicts the true essence of South India. It is unquestionably a fantastic pastime to partake in while in Munnar.
Location: Pallivasal, Munnar, Kerala 685565, 2nd Mile Kochi - Madurai - Dhanushkodi Road

Timing: 24/7 open

Entry fee: no entry fee
13. Kalari Kshethra - Kalaripayattu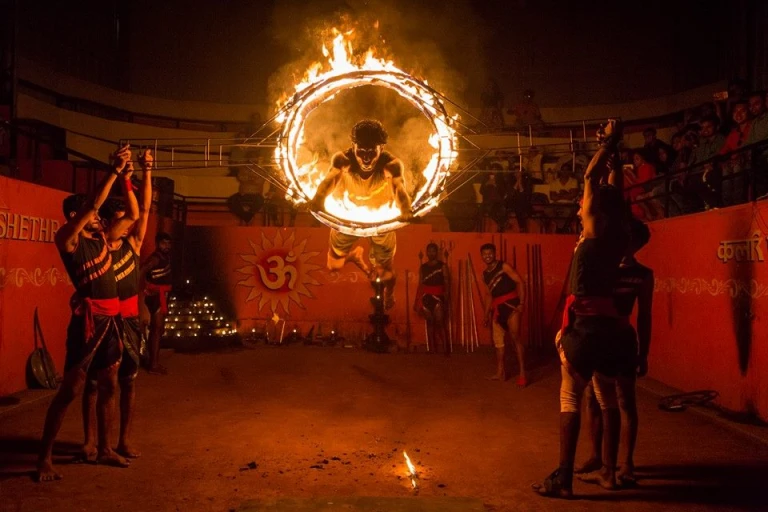 Kalaripayattu is a traditional martial Arts style prominent in Kerala, a South Indian state. Kalari Kshethra in Munnar is one of the greatest venues to see this highly skilled combat method in action.
Kalari Kshethra offers a unique opportunity for visitors to witness the ancient art form of Kalaripayattu, which combines physical agility, weaponry, and self-defense techniques. The performers at Kalari Kshethra showcase their expertise through intricate movements, swift kicks, and powerful strikes, captivating audiences with their sheer precision and grace.
It was used by soldiers in the past to signify the people's heritage, culture, and courage. A variety of traditional dance and art forms will also be performed here.
Location: Kochi Road, Chithirapuram South, Munnar, Kerala 685655

Timings: 8 AM to 8 PM

Price: INR 200–INR 500
14. Ride An ATV at Dreamland Fun & Adventure Park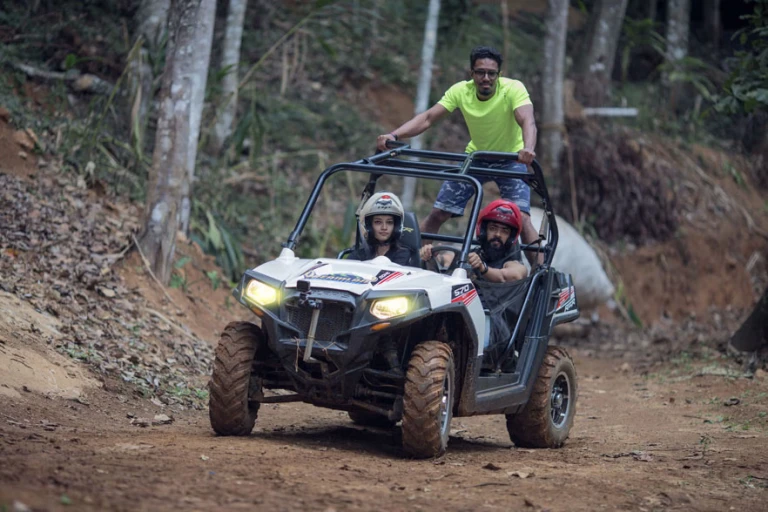 Dreamland Fun And Adventure Park is a Munnar open-air adventure park. It is one of the greatest places to spend quality time with your family.
The park offers a range of exciting activities such as camel rides, horseback riding, mountain biking, ziplining, and cable car rides. One of the most thrilling activities at Dreamland Fun & Adventure Park is riding an ATV.
Hop on one of these powerful vehicles and explore the park's rugged terrain, speeding through dirt trails and experiencing an adrenaline rush like no other.
Whether you're a beginner or an experienced rider, this exhilarating adventure is sure to leave you with unforgettable memories.
Location: Dreamland Fun And Adventure Park, situated in PO, Anachal, Chithirapuram, Kerala 685565, offers a diverse array of activities suitable for all ages, making it an ideal family outing or a thrilling adventure destination.

Timing: 9 AM to 7 PM

Entry fee: INR 1,500 – INR 2,000
15. Lakshmi Hills Trekking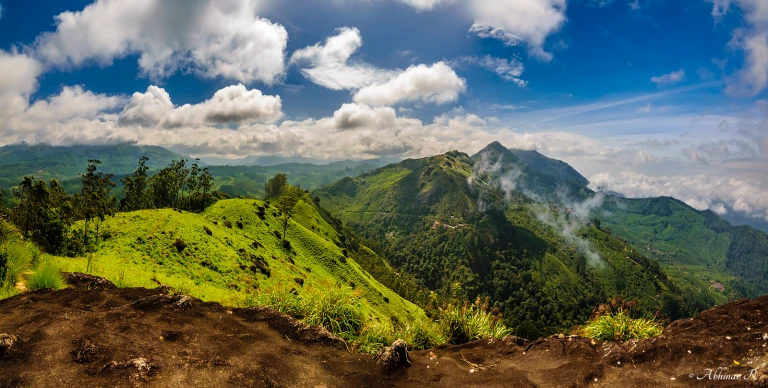 Lakshmi Hills is one of Kerala's most gorgeous spots. A hike to the hill's peak will lead you to some of the most beautiful vistas. The trekking trail is surrounded by lush greenery and offers breathtaking views of the surrounding valleys and tea plantations.
As you ascend, you will also come across a variety of flora and fauna, making it a paradise for nature lovers. This is one of the greatest monsoon activities in Munnar. Rains sweep away dust and highlight the natural beauty of the lush green valley.
During this hike, you will see tea farms and seven distinct hills.
16. Church of Mount Carmel: Seek Blessings
Mount Carmel Church, one of Munnar's most well-known attractions, is a stunning house of worship tucked away among the scenic hills.
The church, which was founded in 1898 and was built during the colonial era, features exquisite architecture and provides a tranquil atmosphere for tourists to seek blessings and find consolation in their religion.
Father Alphonse is thought to have started this church, and after his death, his remains were interred in this revered building. Here, you may reflect in silence for a while.
Location: General Hospital Rd, Nullatanni, Munnar, Kerala 685612

Timings: 6 AM–10 PM

Entry Fee: NA
17. Panoramic View Of Munnar From Pothamedu Viewpoint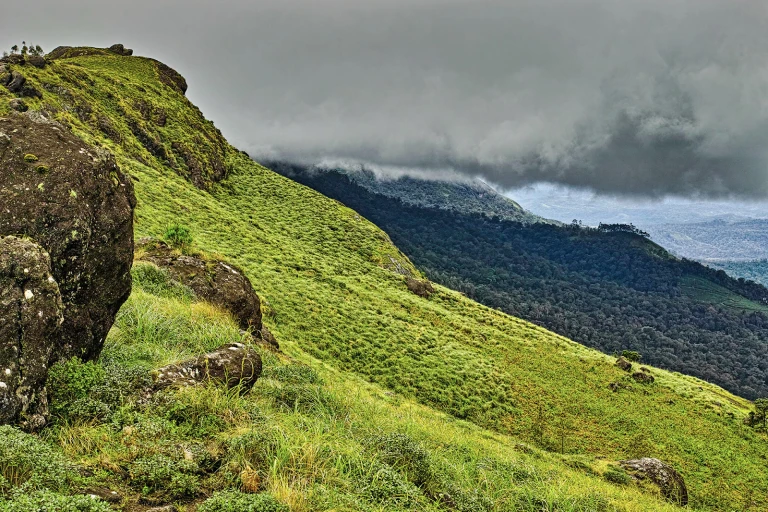 A panoramic view of Munnar and surrounding valleys is available at Pothamedu Viewpoint, which is 5 kilometers from Munnar and draws both visitors and those who enjoy the outdoors. The viewpoint is a well-liked location for photographers as it provides gorgeous images of mist-covered mountains and verdant surroundings.
Trekkers and hikers frequently travel the difficult but worthwhile nature paths to Pothamedu Viewpoint to take in the tranquil beauty of the surroundings. Visitors may come across many types of flora and animals along the road, which will make the adventure more exciting.
After an exhilarating hiking adventure, Pothamedu Viewpoint is the perfect place for rest and recuperation because of the cool, pleasant wind and serene surroundings.
18. Holiday In A Tree House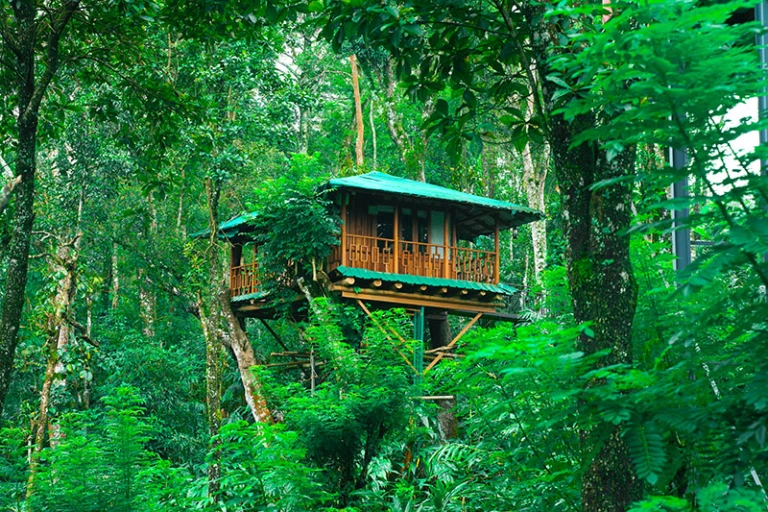 Staying in a treehouse amidst beautiful surroundings is one of the most unique and exquisite things to do in Munnar. It not only provides a distinctive and immersive experience, but it also makes it possible to re-establish a fantastic connection with nature.
The treehouse offers stunning views of the area, fostering a calm and serene atmosphere for a great vacation. You may take pleasure in a serene time that ideally combines comfort, elegance, and nature for the greatest Munnar activities.
Location: Mary land, Anachal, P.O, 685565, Munnar

Timings: NA

Entry Fee: INR 5,000 onwards
19. Adventure Park Wonder Valley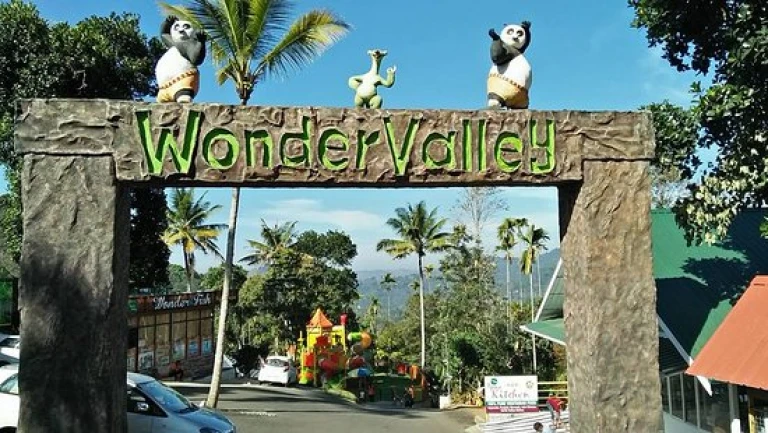 This Munnar amusement park is a stunning natural terrain theme park that integrates a number of attractions and activities for you to enjoy. It is a haven for adventure seekers. Adventure Park Wonder Valley offers unending excitement for people of all ages, including thrilling zip-lining, rock climbing, exhilarating ATV rides, and hiking routes.
Explore the park's lush woodlands and enjoy adrenaline-pumping thrills as you immerse yourself in the gorgeous surroundings and create lifelong memories. You may take use of the natural paths, wave pool, tranquil waterfall, and river dance area.
Location: No. 89, Chithirapuram P.O, Anachal, Idukki District, Munnar, Kerala 685565

Timings: 8:30 am – 5:30 pm

Entry Fee: INR 800
20. Go shopping in the Munnar Markets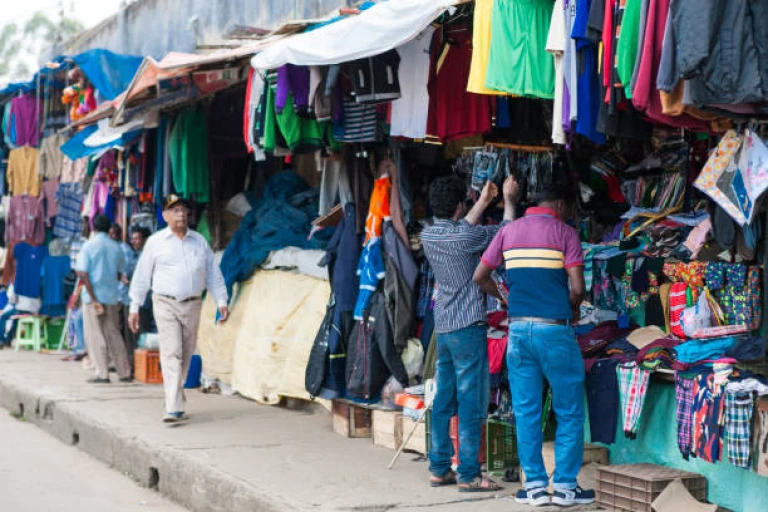 You're now in the spotlight, crazy shoppers! Shop wildly for your preferred kind of tea and coffee, spices, and aromatic and natural oils.
Aromatic essential oils that may be found nearby, such as eucalyptus oil, lemongrass, and citriodora, are excellent for alleviating joint and body aches.
And tea lovers will be spoiled by it! Munnar boasts a wide variety of beverages, whether it's scented cardamom or freshly ground coffee, Elaichi-flavoured green tea, or long-leaf black tea.
One may purchase the highest quality tea at the Tata Tea Museum and Kolukkumalai Tea Estate, two of the most well-known tourist destinations in Munnar.
Location: Munnar

Timing: 9 am onwards

Entry fee: No entry fee
Also read: Top 10 Places to Visit in Kerala in 2023
There are several locations to visit and things to do in Munnar. This place has much to offer for any nature lover and adventure seeker, from visiting the luxuriant tea plantations and enjoying a cooling swim in the glittering waterfalls to starting exhilarating hikes over the picturesque hills. Don't miss the chance to enjoy traditional local food or street shopping, as well as the kindness and hospitality of the locals, which will make your vacation to Munnar really unforgettable.