India, often known for its scorching summers and tropical climate, surprises many with its diverse topography and varying weather conditions. While it may be true that much of the country is characterized by sweltering heat, there are places where you can escape the heat and witness a winter wonderland. In this travel blog post, we will explore some of the most enchanting destinations in India where you can experience the magic of snowfall.
Also Read: Pune's Trekking Treasures: The Top 10 Places to Explore
1. Gulmarg, Jammu and Kashmir
Gulmarg, often referred to as the "Meadow of Flowers," is a picturesque hill station in the union territory of Jammu and Kashmir. This breathtaking destination is a paradise for snow lovers, attracting visitors from all over the world. With its snow-covered landscapes and lush meadows, Gulmarg offers an idyllic setting for skiing and snowboarding enthusiasts.
Gulmarg is home to one of the highest golf courses in the world, and during the winter months, this area transforms into a playground for snow sports. The Gulmarg Gondola, one of the highest cable cars in the world, provides spectacular views of the snow-clad mountains. You can also enjoy a leisurely stroll around the frozen Dal Lake or experience a horse-drawn carriage ride through the snow-covered roads.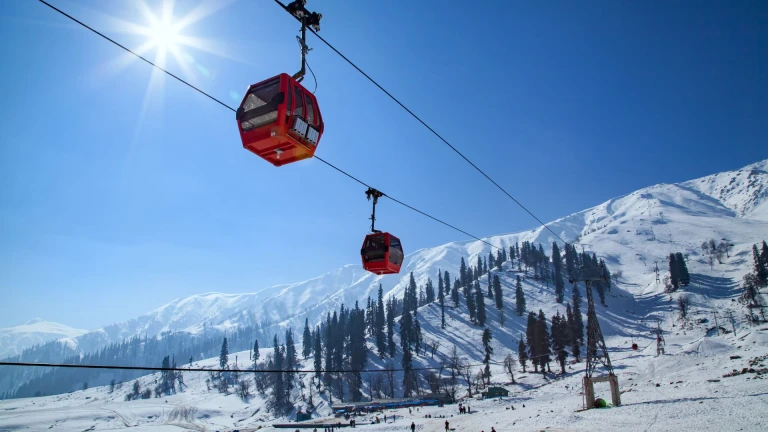 2. Manali, Himachal Pradesh
Nestled in the Himalayan foothills of Himachal Pradesh, Manali is a charming hill station known for its stunning landscapes and adventurous activities. During the winter months, this place becomes a snow-covered haven for both thrill-seekers and those seeking a tranquil escape.
Rohtang Pass, just a few hours away from Manali, offers an opportunity to experience heavy snowfall. The Solang Valley is another popular destination for skiing and snowboarding, and its scenic beauty is a treat for the eyes. The Old Manali area, with its rustic charm and snow-clad streets, is a great place to explore and enjoy a cup of hot chai.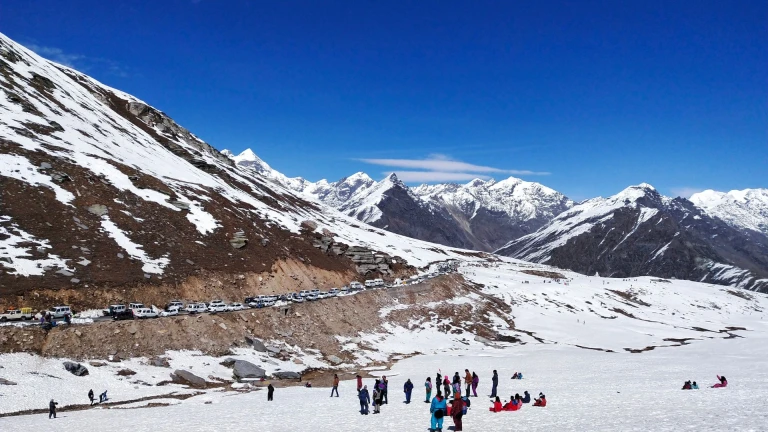 3. Auli, Uttarakhand
Auli, situated in the Garhwal region of Uttarakhand, is a lesser-known gem that promises a delightful snowfall experience. It is gaining popularity among snow sports enthusiasts for its pristine ski slopes, making it an excellent destination for both beginners and experienced skiers.
Auli is surrounded by towering peaks like Nanda Devi and Kamet, providing an awe-inspiring backdrop to the winter landscape. The Auli Ropeway, also known as the "Cable Car to Heaven," offers panoramic views of the snow-covered hills and valleys. Whether you're skiing down the slopes or simply enjoying the tranquility of the snow-covered forests, Auli offers an unforgettable winter adventure.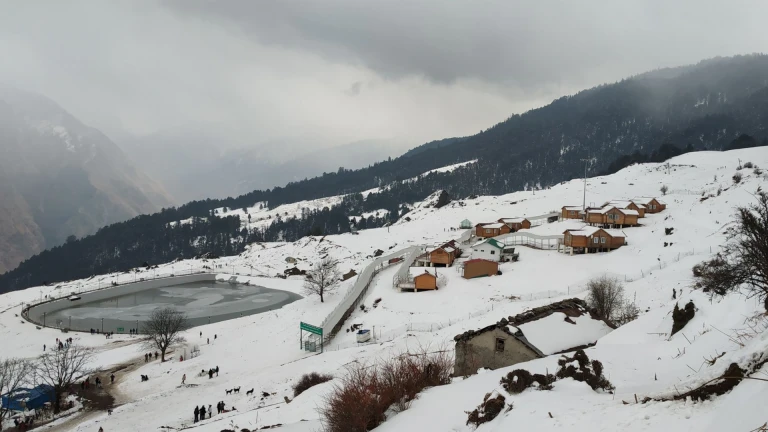 4. Shimla, Himachal Pradesh
Shimla, the capital of Himachal Pradesh, is a popular hill station known for its colonial-era charm and scenic beauty. While it's a year-round tourist destination, Shimla takes on a magical appeal during the winter months.
Mall Road, Ridge, and Christ Church are some of the must-visit places in Shimla, and they look even more enchanting under a blanket of snow. The Kufri region, just a short drive from Shimla, offers excellent opportunities for skiing and snow activities. If you prefer a more leisurely experience, you can take a historic toy train ride through the snow-covered landscapes.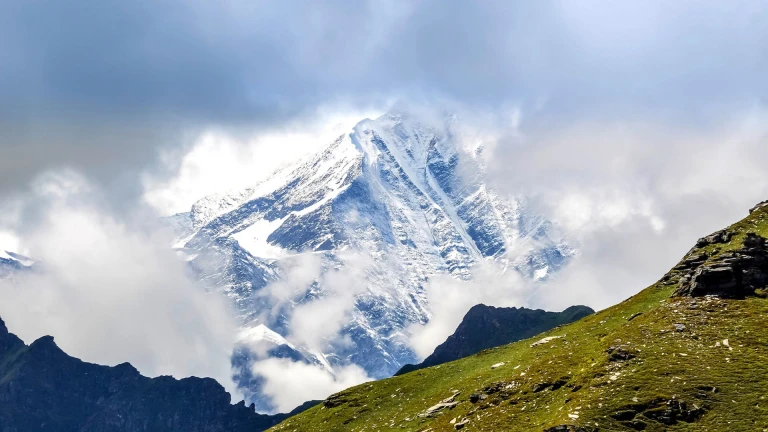 5. Sikkim
Sikkim, in Northeast India, is a hidden gem that offers a unique snowfall experience in a region known for its lush greenery and biodiversity. The state is nestled in the lap of the Eastern Himalayas, making it a perfect destination for snow enthusiasts.
Tsomgo Lake, also known as Changu Lake, is a stunning glacial lake that freezes during the winter, creating a surreal landscape. A trip to Nathu La Pass, located at an altitude of 14,140 feet, offers breathtaking views of snow-covered peaks and an opportunity to experience the thrill of border areas. The capital city of Gangtok is another beautiful destination to enjoy the winter ambiance and explore Tibetan culture.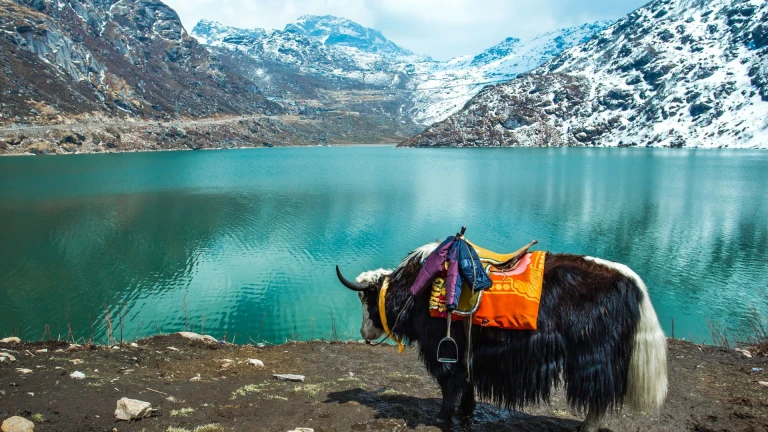 6. McLeod Ganj, Himachal Pradesh
McLeod Ganj, often referred to as "Little Lhasa," is a serene hill station in Himachal Pradesh and the residence of His Holiness the 14th Dalai Lama. While it's known for its Tibetan culture and monasteries, it also transforms into a winter wonderland during the snowfall season.
Dharamshala and McLeod Ganj are excellent places to experience snowfall, with snow-covered streets and beautiful monasteries that are worth visiting. Bhagsu Waterfall, Tsuglagkhang Complex, and St. John in the Wilderness Church are some of the attractions that take on a different charm under the snow. Don't forget to savor a hot bowl of thukpa or momo to warm yourself up.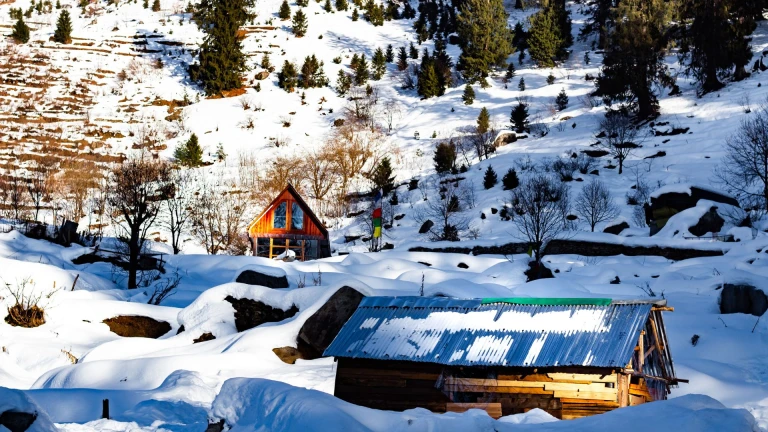 7. Leh-Ladakh, Jammu and Kashmir
Leh-Ladakh, a high-altitude desert in the northernmost part of India, is a surreal destination known for its barren landscapes and stark beauty. While it's popular in the summer for its breathtaking landscapes, visiting during the winter months offers a completely different perspective.
The frozen rivers, known as the Chadar Trek, are a unique attraction that draws adventure seekers to the region. The monasteries of Leh, including Hemis, Thiksey, and Diskit, are a sight to behold with their pristine white surroundings. Despite the cold, the people of Ladakh are known for their warm hospitality, making it an unforgettable experience.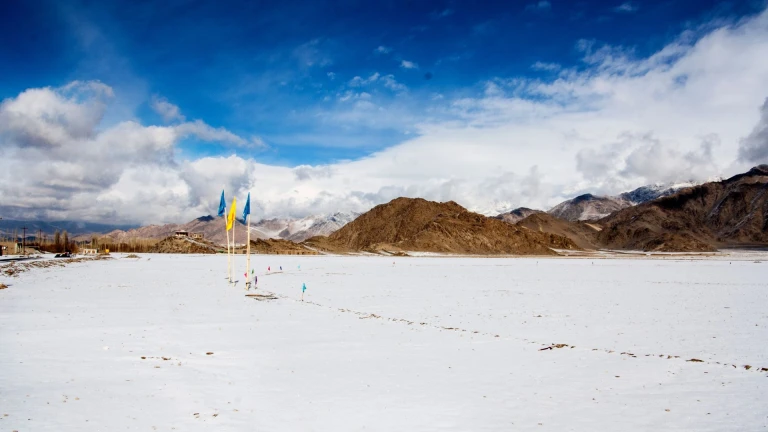 8. Pahalgam, Jammu and Kashmir
Pahalgam, another gem in the Jammu and Kashmir region, is a paradise for nature lovers and those seeking a quiet retreat. It's often referred to as the "Valley of Shepherds" and offers a peaceful escape from the hustle and bustle of city life.
During the winter, Pahalgam is covered in a thick blanket of snow, and the Lidder River becomes a frozen wonderland. While it's less crowded compared to Gulmarg, it offers similar snow activities, including skiing and snowboarding. You can also take a walk through the snow-covered pine forests or enjoy a horse ride in the snow.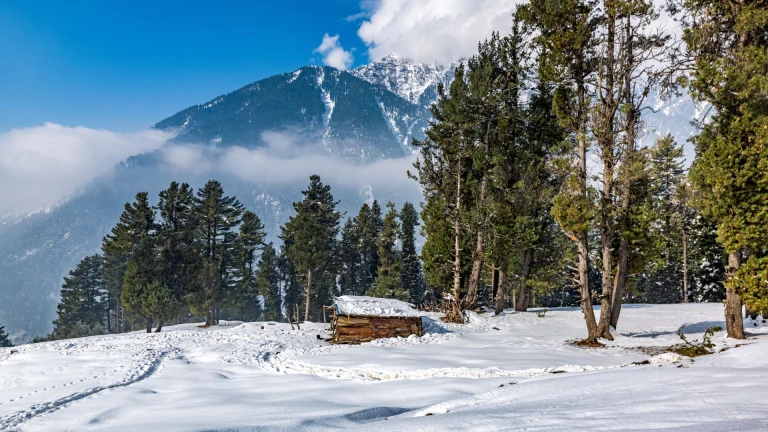 9. Tawang, Arunachal Pradesh
Tawang, located in the northeastern state of Arunachal Pradesh, is a remote and stunning destination that receives heavy snowfall during the winter months. It's renowned for its serene monasteries, pristine lakes, and breathtaking landscapes.
The Tawang Monastery, perched atop a hill, is one of the largest monasteries in India and takes on a magical appeal when surrounded by snow. The Sela Pass, which connects Tawang to the rest of Arunachal Pradesh, offers an otherworldly landscape with its frozen Sela Lake and the Sela Pass Gate. Don't forget to explore the Nuranang Waterfall, also known as the "Jung Falls," and Bum La Pass, a border area with China.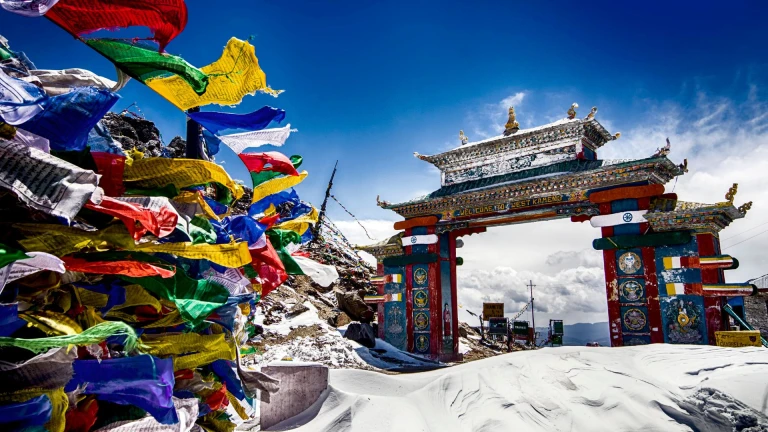 10. Patnitop, Jammu and Kashmir
Patnitop is a charming hill station located in the Udhampur district of Jammu and Kashmir. It's a lesser-known destination but offers a tranquil escape for those looking to experience snowfall without the crowds.
During the winter months, Patnitop transforms into a winter wonderland with its snow-covered meadows and pine forests. Nathatop, a nearby hill station, offers excellent opportunities for trekking and enjoying the snowy landscapes. You can also indulge in snowball fights and build snowmen in the open fields.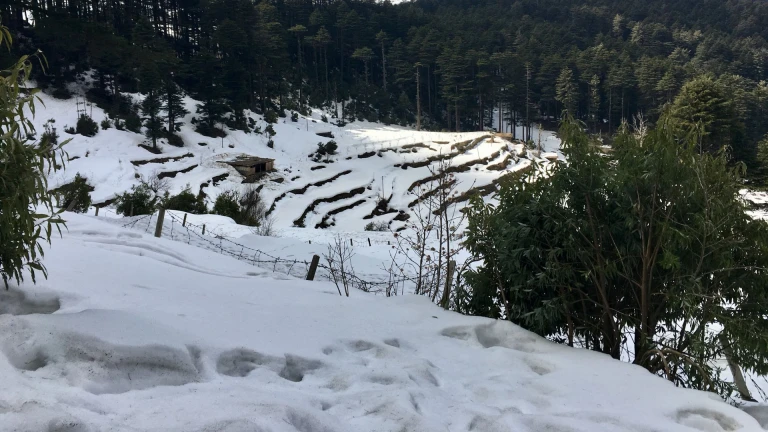 India is a land of contrasts, offering a wide range of experiences, from sweltering deserts to lush rainforests. While snowfall might not be the first thing that comes to mind when thinking of India, the diverse geography and topography of this vast nation provide numerous opportunities to witness the magic of snowfall.
Also Read: Top 10 Rajasthan Adventure Sports for the Brave
Whether you're a snow sports enthusiast or simply seeking a serene escape, these places have something special to offer during the winter months. So, bundle up, pack your warmest clothes, and embark on a journey to these picturesque snowfall destinations in India.