Nestled in the heart of the Western Ghats, Pune, often referred to as the "Oxford of the East," is a city that not only boasts a rich cultural heritage but also offers an abundance of natural beauty and outdoor adventures. With its proximity to the Sahyadri mountain range, Pune is a paradise for trekking enthusiasts. From beginners to seasoned trekkers, there's something for everyone in Pune. In this extensive travel blog, we'll take you on a journey through the top 10 trekking destinations around Pune, each offering a unique blend of stunning landscapes, challenging terrains, and a deep connection with nature.
1. Sinhagad Fort
Sinhagad Fort, also known as the Lion's Fort, stands as a symbol of Pune's historic significance. Located just 30 kilometers from the city center, this fort is one of the most popular trekking destinations in the region. The trail leading to the fort is well-trodden, and it's perfect for trekkers of all levels. As you ascend, you'll be treated to breathtaking views of the surrounding lush green hills and the Khadakwasla Dam. Don't forget to indulge in the delicious local cuisine at the various food stalls on the fort.
Distance from Pune: Approximately 30 kilometers from Pune city center.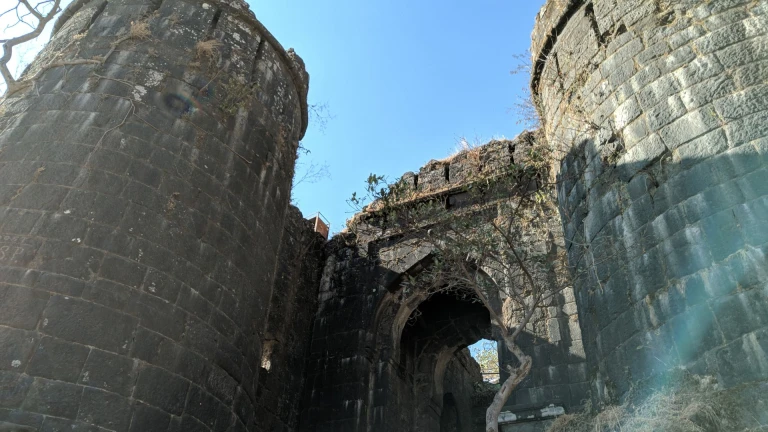 2. Lohagad Fort
Lohagad Fort, with its fascinating history and scenic beauty, is another gem in the Pune region. Situated near Lonavala, this fort is easily accessible from Pune, making it a great day trek. The trek to Lohagad Fort is relatively easy, and you can explore the ancient ruins and caves atop the fort. The fort also offers panoramic views of the Pawna Lake, making it a popular spot for nature enthusiasts and history buffs alike.
Distance from Pune: Approximately 65 kilometers from Pune city center.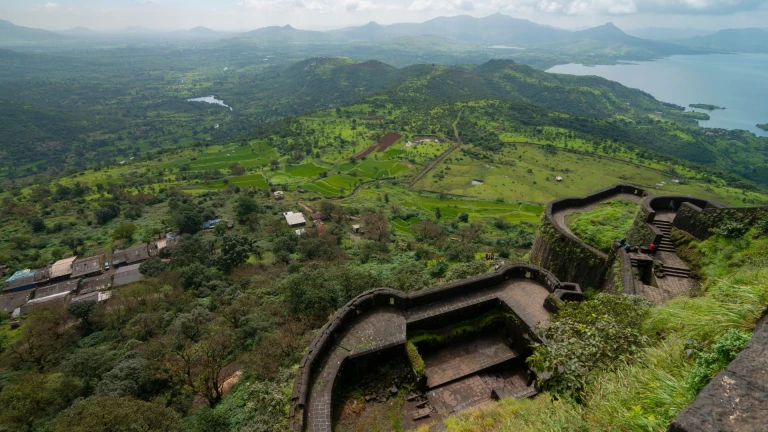 3. Rajmachi
Rajmachi, a picturesque village in the Sahyadri Mountains, is known for its twin forts, Shrivardhan and Manaranjan. The trek to Rajmachi is an adventure in itself, with lush green forests, cascading waterfalls, and a charming village at the base. Trekkers can choose from two routes – one starting from Tungarli Lake in Lonavala and the other from Kondivade village. The village provides an opportunity to interact with the warm and hospitable locals, offering a glimpse of rural life in the mountains.
Distance from Pune: Approximately 80 kilometers from Pune city center.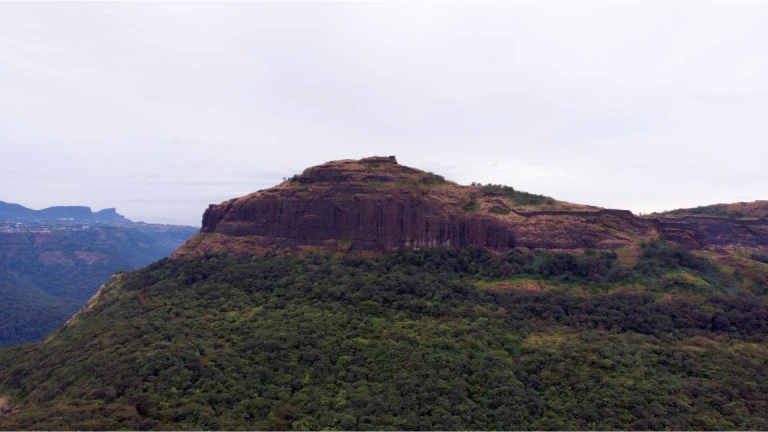 4. Harishchandragad
Harishchandragad is a challenging trek for those seeking an adrenaline rush. Located in the Ahmednagar district, it is famous for its rugged terrain, Konkan Kada (a massive cliff), and the ancient Kedareshwar temple. This trek is a test of endurance, especially during the monsoon season when the surroundings are lush and the waterfalls are at their peak. If you're an experienced trekker, this one should be on your bucket list.
Distance from Pune: Approximately 175 kilometers from Pune city center.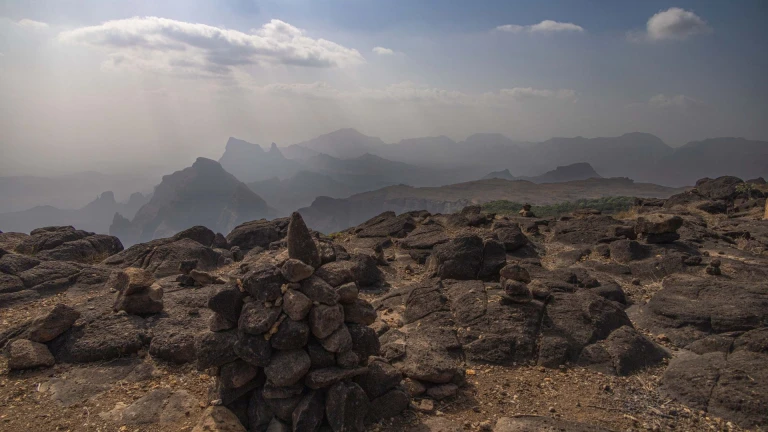 5. Torna Fort
Torna Fort, also known as Prachandagad, holds a special place in the hearts of Pune's trekking community. The fort's historical significance and the challenging climb make it an attractive destination for adventure seekers. The trek leads you through dense forests, rocky patches, and steep climbs. At the top, you'll be rewarded with a sweeping view of the Sahyadris and the beautiful Torna Lake. The fort's rich history, including its role in the Maratha Empire, adds depth to the trek.
Distance from Pune: Approximately 50 kilometers from Pune city center.
Also Read: Complete Travel Guide to Pune - 2023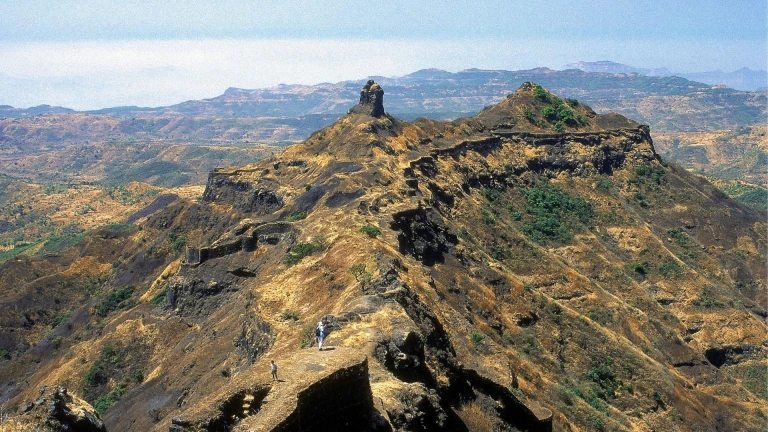 6. Kalsubai Peak
Kalsubai, standing at 1,646 meters, is the highest peak in Maharashtra and a dream trek for many enthusiasts. The trek takes you through forests, plateaus, and steep ascents, finally leading to the summit. The panoramic view from the top is nothing short of awe-inspiring, with the Bhandardara Lake shimmering in the distance. Kalsubai is especially captivating at sunrise and sunset, so an overnight trek is a popular choice.
Distance from Pune: Approximately 165 kilometers from Pune city center.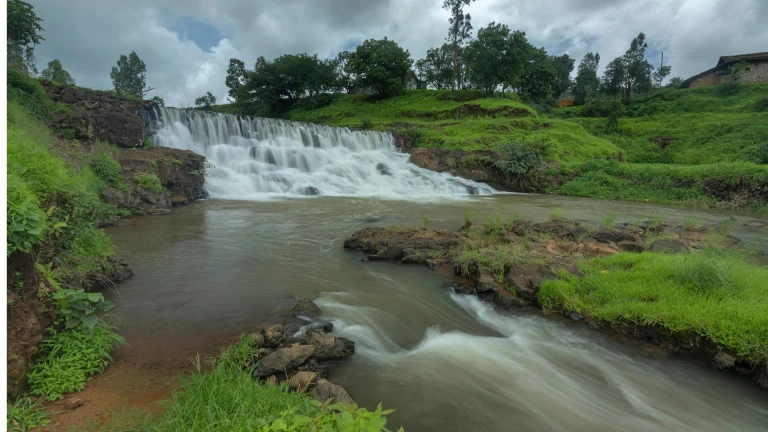 7. Bhimashankar
Bhimashankar, renowned for the sacred Bhimashankar Temple, is a haven for both pilgrims and trekkers. Located in the Western Ghats, the trek offers a diverse experience. The journey through dense forests is an opportunity to witness exotic wildlife and lush greenery. The highlight of the trek is the Gupt Bhimashankar, a hidden temple inside a cave. The place feels mystical and serene, making it a must-visit for nature lovers.
Distance from Pune: Approximately 100 kilometers from Pune city center.
8. Visapur Fort
Visapur Fort, an imposing structure located in the Lonavala region, is an ideal trekking destination for beginners and families. The fort is often overshadowed by its neighbor, Lohagad Fort, but it offers a distinct trekking experience. The relatively easy trail leads to a well-preserved fort with a massive plateau. The panoramic views of the surrounding hills and the Bhaje Caves make it a peaceful getaway from the hustle and bustle of city life.
Distance from Pune: Approximately 75 kilometers from Pune city center.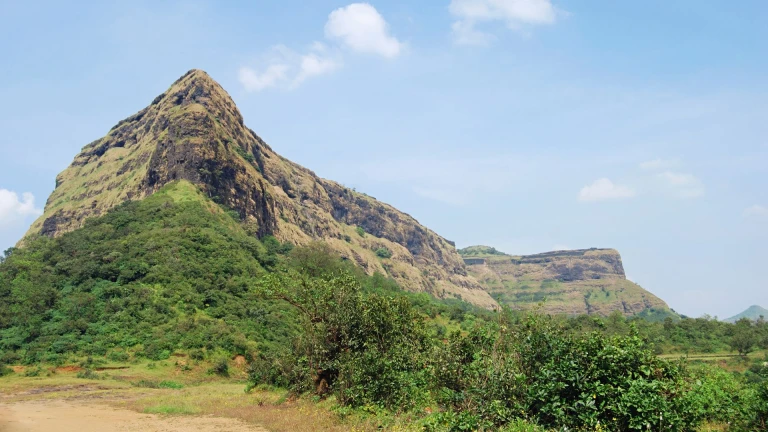 9. Ratangad
Ratangad, a lesser-known gem, lies in the Ratanwadi village in the Ahmednagar district. The trek to Ratangad includes thrilling patches, steep rock cut steps, and a rugged path. The summit offers stunning views of the Bhandardara region, including the famous Wilson Dam. The trek can be challenging, but the serene and remote location adds a unique charm to the adventure.
Distance from Pune: Approximately 185 kilometers from Pune city center.
10. Purandar Fort
Purandar Fort, situated near Saswad, is known for its historical significance and a relatively straightforward trek. The fort has two distinct hilltops, Purandar and Vajragad, each offering a different trekking experience. The fort is an integral part of Maratha history, with the legendary encounter between Chhatrapati Shivaji and Afzal Khan taking place here. The trek provides a chance to explore ancient ruins, temples, and the breathtaking scenery of the Sahyadris.
Distance from Pune: Approximately 40 kilometers from Pune city center.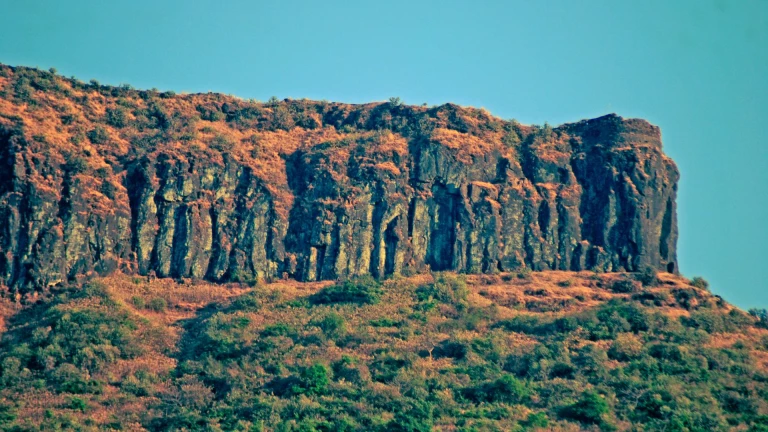 Before you go on your trek, here are some essential tips to ensure a safe and enjoyable experience:
Check the Weather: The Sahyadri region experiences heavy rainfall during the monsoon season. Make sure to check the weather forecast before planning your trek and be prepared for changing conditions.

Pack Light: Only carry the essentials, and ensure you have proper trekking gear, including comfortable shoes, rain gear, a first-aid kit, and plenty of water.

Start Early: Early mornings are the best time to start your treks. It not only ensures cooler temperatures but also provides ample time to complete your journey and return safely.

Respect Nature: Leave no trace behind. Avoid littering and respect the local flora and fauna. Stay on designated paths to minimize your impact on the environment.

Travel with a Group: It's safer to trek with a group, especially if you're new to the area. Experienced trekkers can guide you through the trails and offer assistance in case of emergencies.

Inform Someone: Always inform a friend or family member about your trekking plans, including your itinerary and expected return time.

Stay Hydrated: The Sahyadris can be humid, so staying hydrated is crucial. Carry enough water and refill whenever possible.

Follow Local Guidelines: Some treks may require permits or have specific entry restrictions. Make sure to follow all local regulations and guidelines.
Also Read: Top 15 Scuba Diving Spots in the World
Pune's trekking treasures are waiting to be explored. Whether you're a nature enthusiast, a history buff, or an adventure seeker, these destinations have something unique to offer. So, put on your trekking shoes, grab your backpack, and embark on an unforgettable journey through the stunning landscapes and historical wonders of Pune and its surroundings. Each step you take will be a step closer to discovering the natural and cultural beauty of this incredible region.