Scuba diving is a window to a mesmerizing world beneath the waves. The allure of exploring the underwater realm, with its vibrant marine life, coral gardens, and hidden treasures, has drawn adventurers and nature enthusiasts from around the globe. Whether you're a seasoned diver or just starting your underwater journey, this travel blog post will introduce you to the top 15 scuba diving spots in the world. From remote, pristine locations to popular and accessible dive sites, we'll take you on a deep-sea adventure that will leave you breathless in more ways than one.
1. Great Barrier Reef, Australia
The Great Barrier Reef is the world's largest coral reef system, a UNESCO World Heritage site, and an underwater paradise. With crystal-clear waters and a vast array of marine life, this Australian wonder is a must-visit for divers of all levels. Explore the colorful coral gardens and swim alongside majestic creatures such as manta rays, sea turtles, and sharks.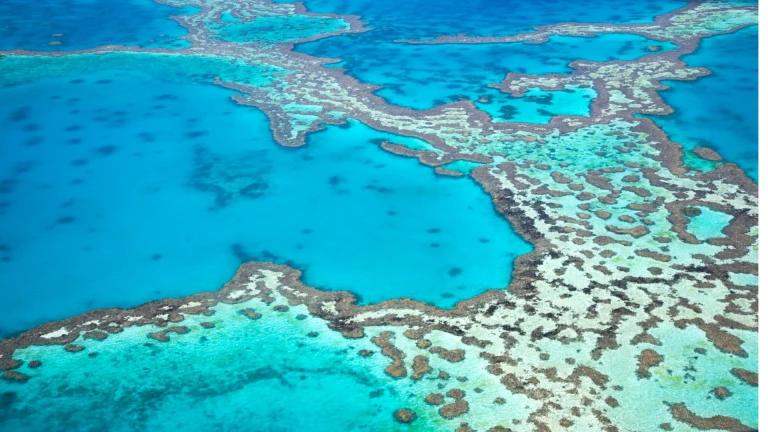 2. Blue Hole, Belize
The Blue Hole in Belize is a legendary dive site that attracts thrill-seekers and experienced divers. It's a natural sinkhole, plunging more than 400 feet into the deep blue. Diving here offers a unique opportunity to explore impressive stalactites and an eerie, otherworldly atmosphere.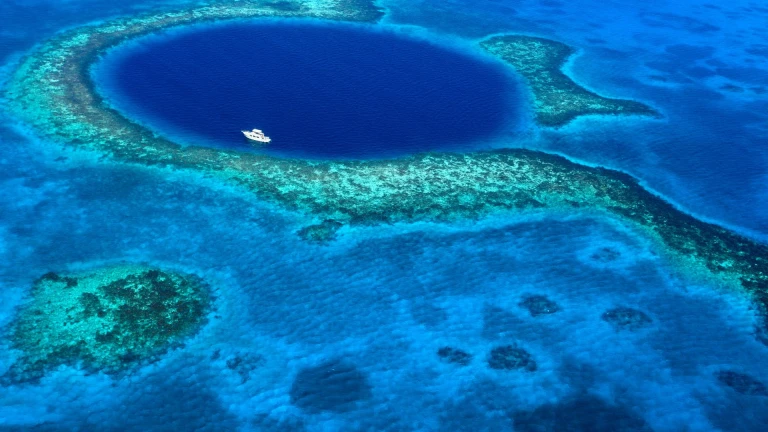 3. Palau, Micronesia
Palau is an archipelago of over 500 islands and is known for its breathtaking marine biodiversity. The diving experience here is unparalleled, with opportunities to drift through the famous Jellyfish Lake, swim among WWII shipwrecks, and marvel at the diverse marine life.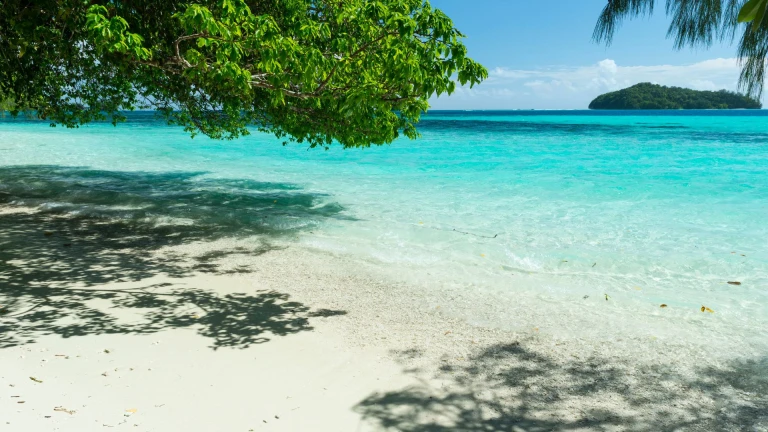 4. Komodo Island, Indonesia
Komodo Island is famous not only for its dragon population but also for its stunning underwater world. Dive into the vibrant coral gardens, swim with large pelagics, and encounter graceful manta rays and reef sharks. Komodo offers a truly wild and exotic diving experience.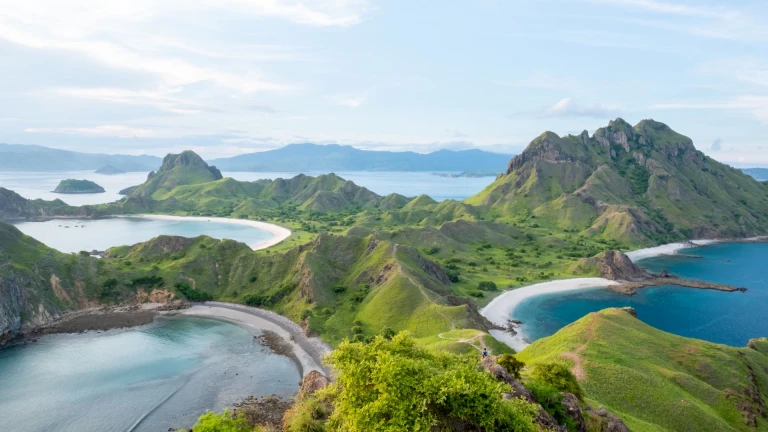 5. Sipadan, Malaysia
Sipadan is a small, lush tropical island surrounded by some of the richest waters in the world. Diving here presents an opportunity to see vast schools of barracuda, turtles, and hammerhead sharks. The island's proximity to deep waters makes it an exhilarating location for wall diving.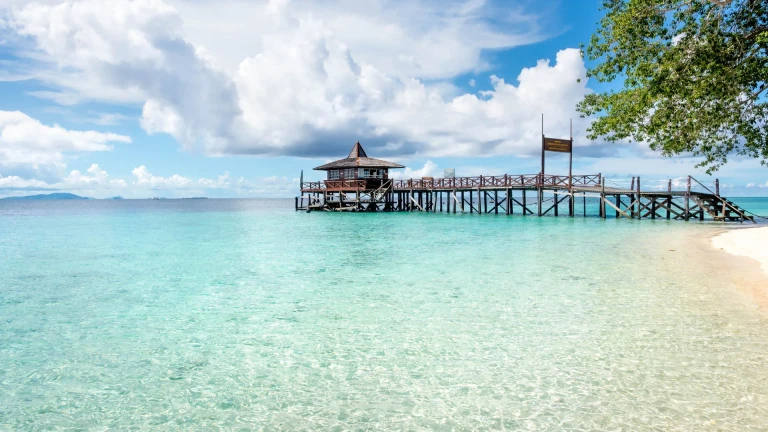 Also Read: Pondicherry Travel 2023: The Complete Guide for Your Trip
6. Maldives
The Maldives is a tropical paradise both above and below the water. This destination is renowned for its luxurious overwater bungalows and world-class diving. Discover pristine coral reefs, a kaleidoscope of marine life, and the possibility of swimming with gentle whale sharks.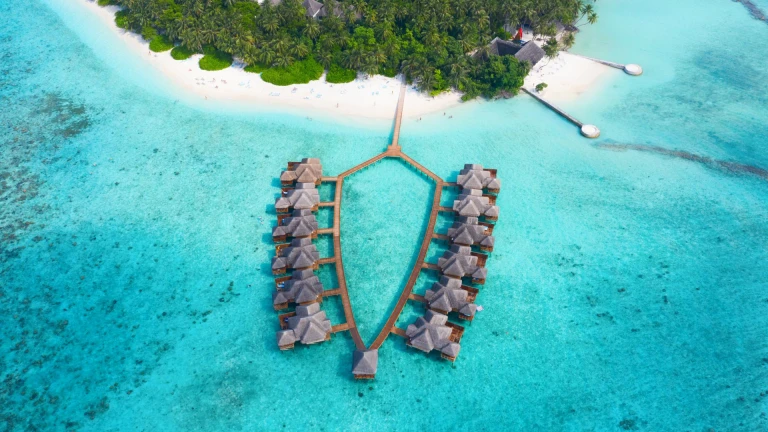 7. Red Sea, Egypt
The Red Sea is a treasure trove for divers, with its striking coral formations, crystal-clear waters, and an abundance of marine life. Dive in locations like Sharm El Sheikh or Dahab and witness breathtaking underwater landscapes, including shipwrecks like the SS Thistlegorm.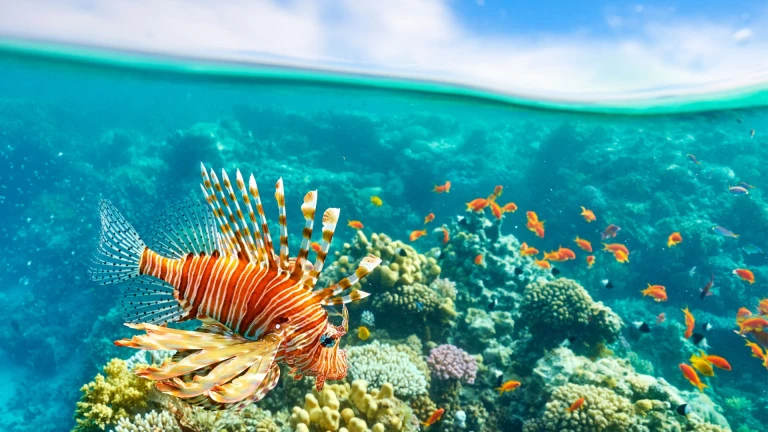 8. Galápagos Islands, Ecuador
The Galápagos Islands are a UNESCO World Heritage site, and their fame extends beneath the waves. This remote archipelago is home to unique marine species and offers thrilling encounters with hammerhead sharks, marine iguanas, and playful sea lions.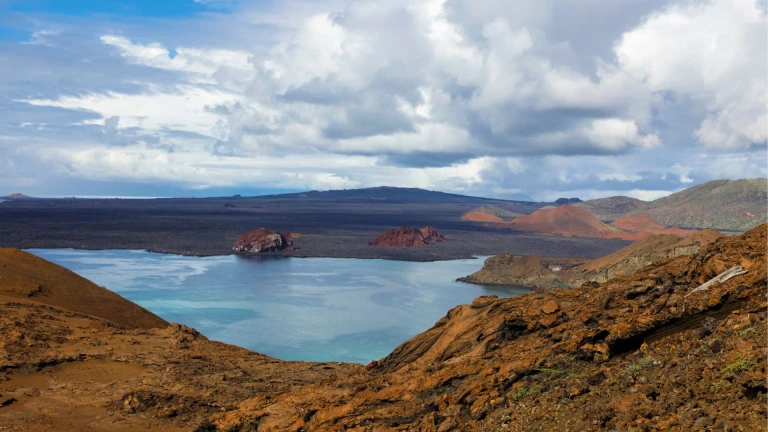 9. Cocos Island, Costa Rica
Cocos Island is an isolated paradise located off the coast of Costa Rica. It's famous for its large pelagic species, making it a top destination for shark lovers. Dive into deep waters and have the chance to spot hammerhead sharks, silky sharks, and more.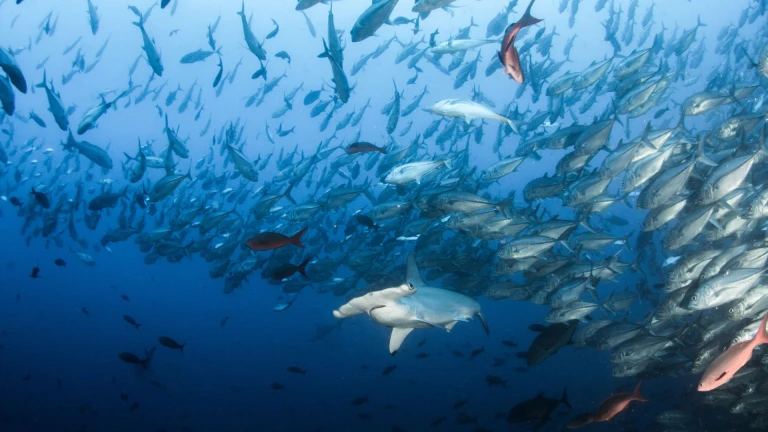 10. Bonaire, Caribbean
Bonaire is a diver's dream in the Caribbean. Known for its accessible shore diving, this island offers vibrant reefs, abundant macro life, and easy access to diving spots for both beginners and experts. It's a fantastic destination for underwater photography.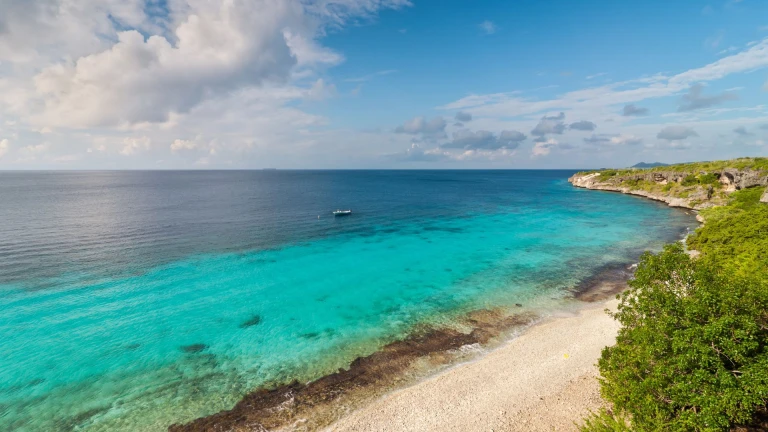 11. Raja Ampat, Indonesia
Raja Ampat is often called the "Last Paradise on Earth" due to its pristine reefs and astounding biodiversity. Divers can explore underwater seascapes teeming with fish, corals, and rare critters. Don't miss the incredible manta ray cleaning stations.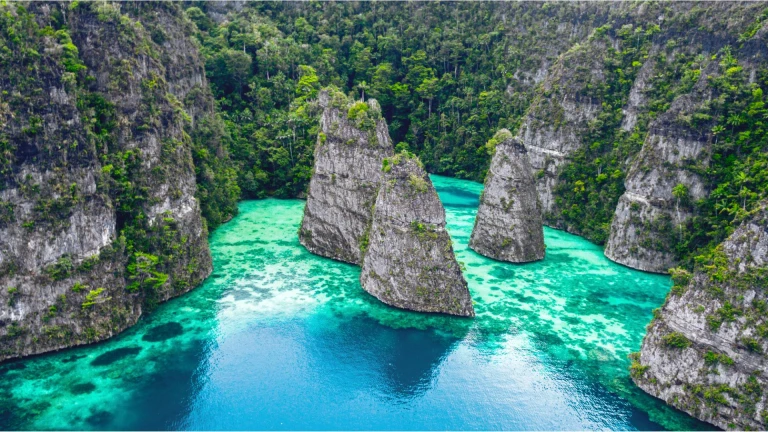 12. Cozumel, Mexico
Cozumel is a renowned dive destination in the Mexican Caribbean. Its warm waters, colorful reefs, and underwater caves (cenotes) make it a diver's haven. Encounter splendid angelfish, eagle rays, and turtles in this enchanting underwater world.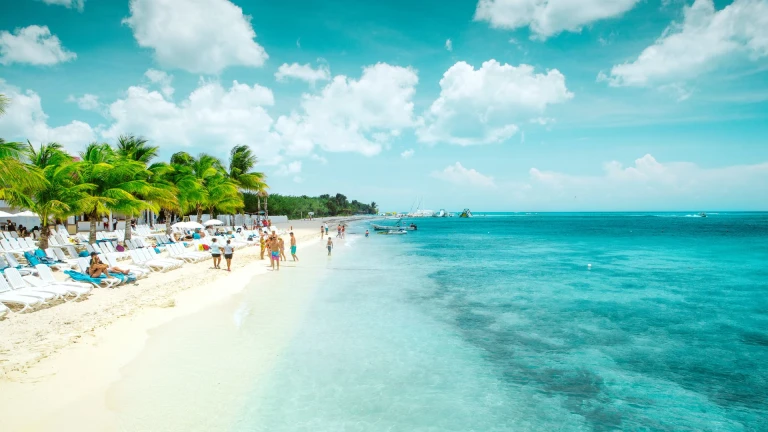 13. Thailand: Similan Islands and Richelieu Rock
Thailand's Similan Islands and Richelieu Rock are famous for their vibrant coral formations and the opportunity to dive with whale sharks. The Similans are a group of granite islands, while Richelieu Rock is an underwater pinnacle covered in colorful corals.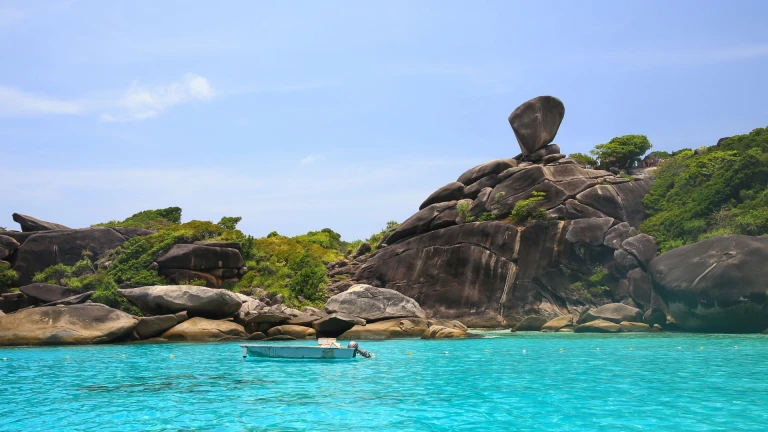 14. Fiji
Fiji, in the South Pacific, is known for its soft coral gardens. The Bligh Waters, Rainbow Reef, and the Great White Wall are just a few of the famous dive sites. Dive alongside gentle manta rays and explore stunning coral formations.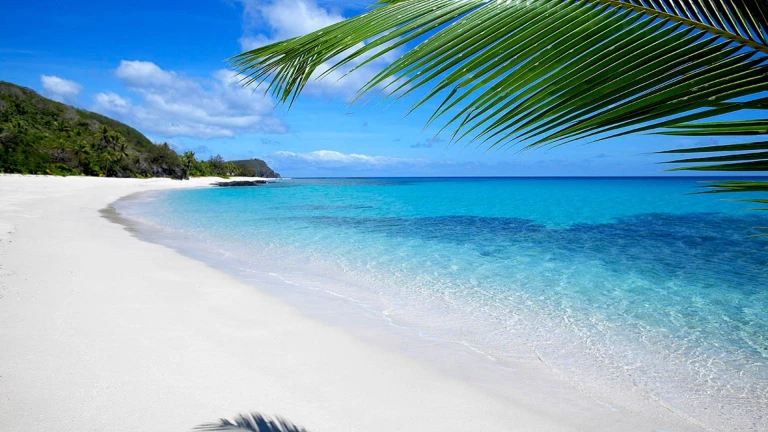 15. Truk Lagoon, Micronesia
Truk Lagoon is a living museum of WWII shipwrecks, earning it the nickname "Ghost Fleet of Truk Lagoon." Dive into history as you explore sunken vessels, fighter planes, and cargo holds that now house an abundance of marine life.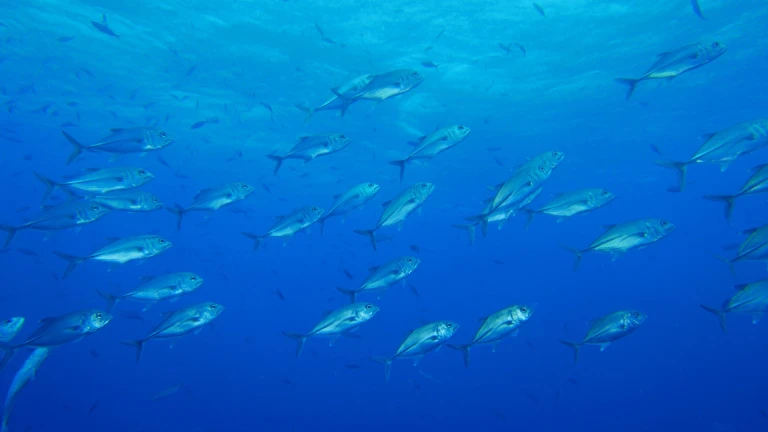 Also Read: Top 10 Epic Cruising Destinations in India 2023
Scuba diving allows you to unlock a world of wonder that exists beneath the ocean's surface. These top 15 scuba diving spots in the world offer a variety of experiences, from pristine coral gardens to thrilling encounters with marine giants. Whether you're an experienced diver or just getting started, these destinations provide endless opportunities for exploration and adventure. So, grab your gear, get certified if you're not already, and embark on a journey to these incredible underwater worlds. The ocean awaits, and its beauty will leave you in awe of the majesty of our planet's waters.