Cruising in India offers a unique and enchanting way to explore this diverse and culturally rich country. With a coastline stretching over 7,500 kilometers along the Arabian Sea and the Bay of Bengal, India is blessed with a plethora of cruising destinations that showcase the country's natural beauty, historical significance, and vibrant culture.
In 2023, India's cruising scene promises to be more exciting than ever, with new routes, luxurious ships, and unforgettable experiences waiting to be discovered. In this blog post, we will embark on a virtual journey to explore the top 10 epic cruising destinations in India for 2023.
1. Goa Cruise
Goa is renowned as a favored tourist hotspot for river and sea cruises, thanks to its wide array of options in the cruise department. Choose from a cultural spectacle, complete with beer and buffet, as you drift down the Mandovi River into the serene Zuari bay. Watch the mesmerizing sunset cast its golden glow upon the sparkling Goan waters, sharing this enchanting experience with your loved ones. Or, opt for an all-day cruise that extends into a moonlit night, where you can dance the night away with your beloved. For those seeking a more extensive adventure, embark on the famous and highly thrilling cruise from Goa to Mumbai, treating yourself to world-class hospitality, delectable cuisine, and top-notch entertainment. Surprise your partner with this unforgettable Goa cruise vacation.
Location: Goa
Duration: Varies depending on the chosen cruise
Specialty: Explore Goan villages flanked by lush mangroves on both sides
Price: Starting from INR 6,500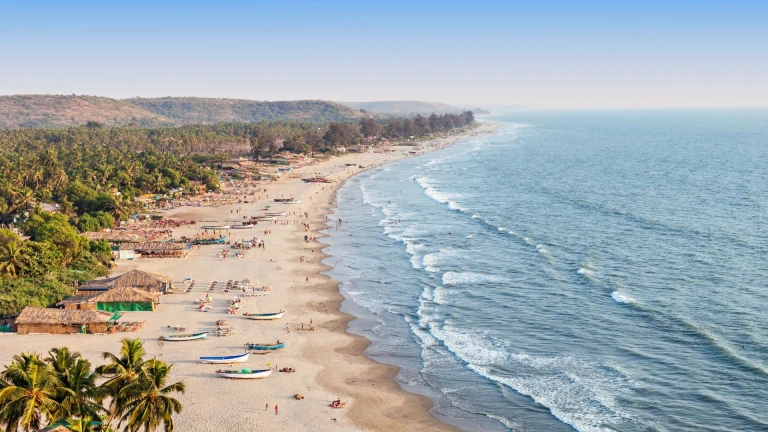 2. Dibru Saikhowa River Cruise
Hosting some of India's unique and indigenous species, such as the White-winged wood duck, vibrant horses, the elusive slow loris, and more, this extraordinary location offers an ideal aquatic-wildlife adventure retreat within India. Therefore, if you possess a deep passion for nature and wildlife, don't hesitate; start planning your vacation to this exceptional Indian destination. This is an opportunity you wouldn't want to miss – one of the finest cruise holidays in India.
Location: Dibru Saikhowa
Duration: 1 Day
Specialty: Encounter the enchanting Feral horses and the rare White-winged wood ducks
Price: Starting at INR 2,000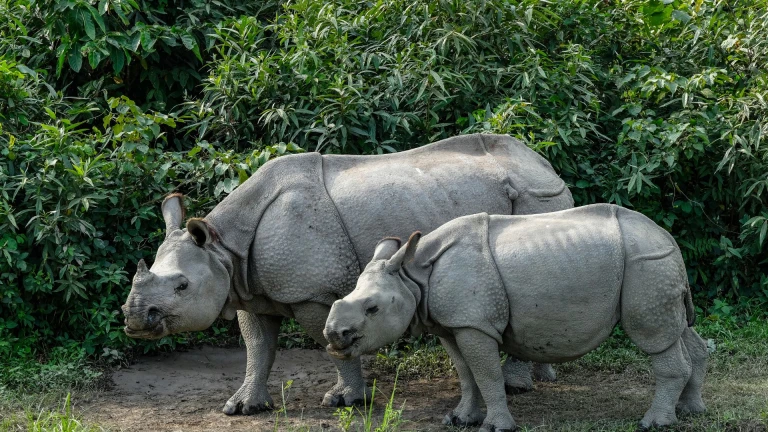 3. The Golden Triangle Cruise
Embarking on a luxurious 12-night cruise vacation in India is a not-to-be-missed opportunity amidst the multitude of cruises available in the country. Commencing the journey in New Delhi and concluding in Kolkata, it offers a royal experience that encompasses heritage sites along the sacred Ganges. This unique land-and-water expedition entails 7 nights onboard and 6 nights in Oberoi Hotels in New Delhi, Agra, and Jaipur. An unparalleled experience in India, this cruise is a haven for water enthusiasts, ensuring indulgent experiences at every turn. Create cherished memories with your loved ones on this extraordinary cruise voyage in India.
Location: New Delhi – Agra – Jaipur – Kolkata
Duration: 6 nights on land and 7 nights onboard
Specialty: Explore majestic monuments, savor the influence of Islamic architecture, and admire exceptional artisan craftsmanship
Price: Starting at INR 2000 and above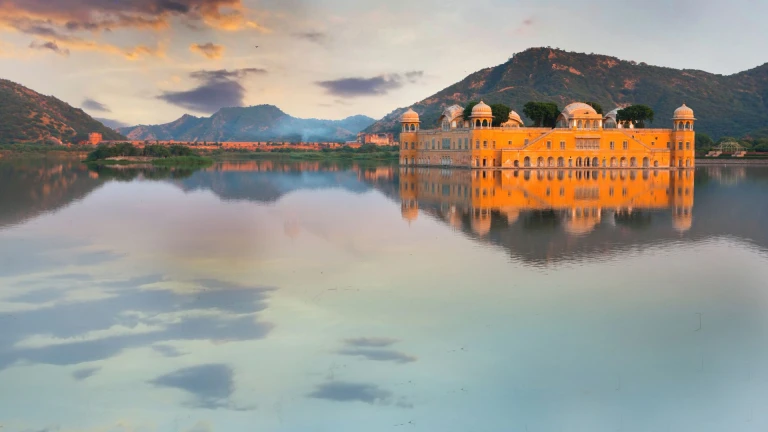 4. Andaman Islands Glass Bottom Cruise
Ranking second on our list of the most splendid cruise getaways in India is Andaman. A paradise for beach aficionados and diving enthusiasts, an Andaman cruise is an opportunity that should not be overlooked. Setting sail from India, this cruise allows you to glide on transparent bottom boats, granting breathtaking vistas of vibrant coral reefs beneath the clear waves as you journey to idyllic isles like Jolly Buoy and Neil Island. Treat your beloved ones to the gift of this cruise vacation package.
Location: Andaman
Duration: 5 Days/4 Nights
Specialty: Explore the resplendent beauty of Andaman and behold some of the most exotic vistas.
Price: Starting from INR 500 and upwards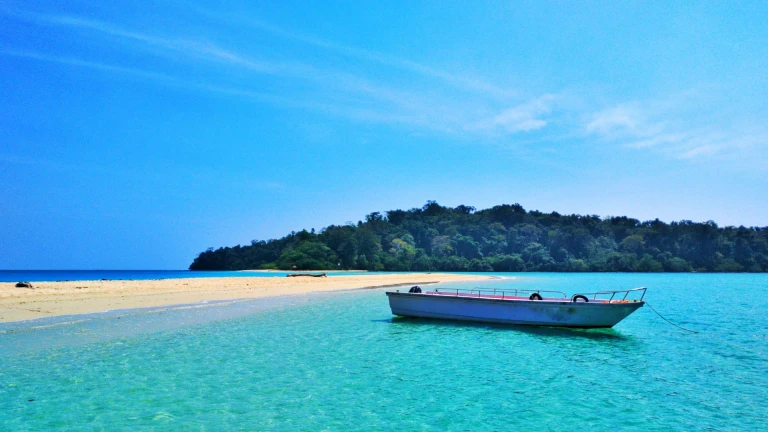 Also Read: Amber Fort in Jaipur: Everything You Need to Know
5. Chilika Lake Cruise
A hidden gem for a tranquil cruise escapade in India can be found at Chilka Lake, nestled in the Bay of Bengal, approximately 60 kilometers away from Puri. This location holds a special place in the hearts of avid birdwatchers. The cruise experience unfolds as you gracefully glide across the serene azure waters, offering the chance to observe migratory avian wonders such as herons, falcons, and spot-billed pelicans. Additionally, the journey includes a stop at Rajahamsa Beach, where you may also catch glimpses of playful dolphins. Are you thrilled about embarking on one of the most exceptional cruise journeys in India?
Location: Puri, Odisha
Duration: 3 hours
Specialty: Encounter dolphins and immerse yourself in the serenity of the surroundings.
Price: Starting from INR 18,000 and above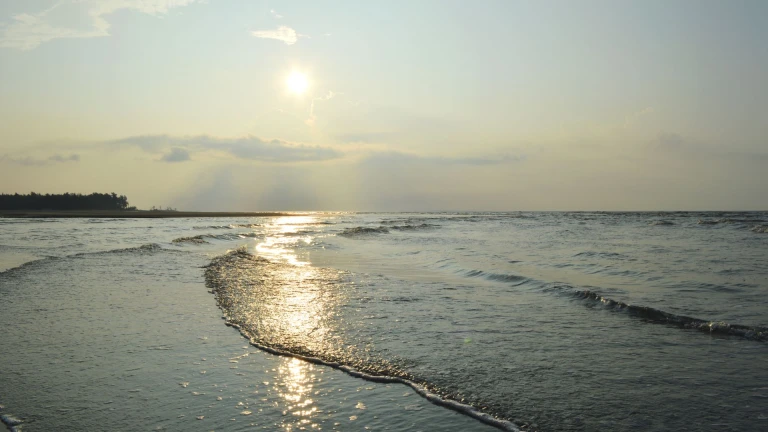 6. Kochi Cruise
Looking for a delightful sail over the shimmering sea, where the gentle breeze guides your journey? Consider venturing to Kochi, recognized as India's premier beach cruising destination. Thanks to its consistent pleasant weather throughout the year and a steady stream of travelers, Kochi provides an array of cruise options that cater to various durations and budgets. What's more, this Indian cruise experience treats you to a delectable spread of traditional cuisine onboard. Enjoy a wonderfully relaxed vacation as you indulge in the flavors of local delicacies while aboard this cruise ship in India.
Location: Kochi
Duration: 2 hours
Specialty: Immerse yourself in the enchanting beauty of Kerala and witness the most breathtaking sunsets.
Price: Starting from INR 1,000 and beyond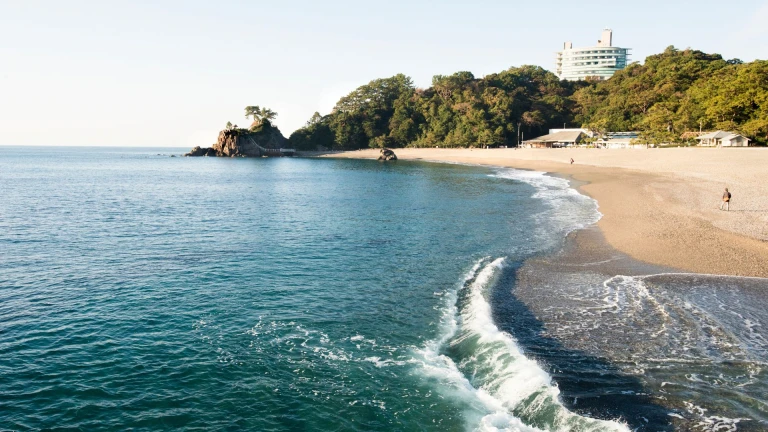 7. Brahmaputra River Cruise
Set sail on a voyage along the majestic Brahmaputra River, embarking on one of the most extraordinary river expeditions. Explore the captivating countryside, meander through rustic villages, observe the wondrous birdlife, catch glimpses of the occasional Gangetic Dolphins, and marvel at the picturesque riverside vistas. Elevating the river cruising experience is the delectable onboard cuisine. So, why delay any longer? Dive into the finest cruise getaways available in India this year.
Location: Guwahati
Duration: 2-3 hours (Dinner Cruise)
Specialty: Venture to the most distinct wildlife destinations and encounter the iconic one-horned rhinos
Price: Starting from INR 500 and onwards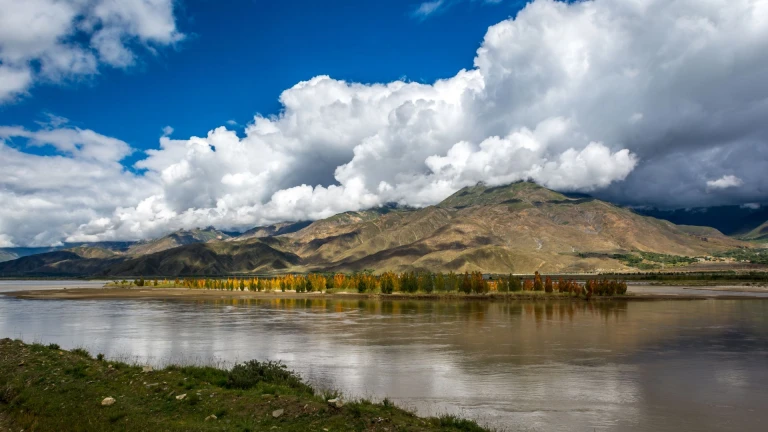 8. Sunderbans Boat Cruise
Are you an adventure enthusiast, and a nature lover? Think of a cruise ship tour in India that takes you across the thick mangrove forests and winding rivers in the largest delta! Sunderban cruise offers spectacular views of the breathtaking beauty of the tiger reserve with a melange of diversity to witness. Sunderban Boat cruise is absolute riverine bliss! Book this cruise and have an amazing vacation with your folks. Sundarbans holidays are believed to be amongst the best cruise vacations in India.
Location: Kolkata
Duration: 4 Days/3 Nights
Specialty: Experience the most amazing views and relish luxurious amenities
Price: INR 3,000 onwards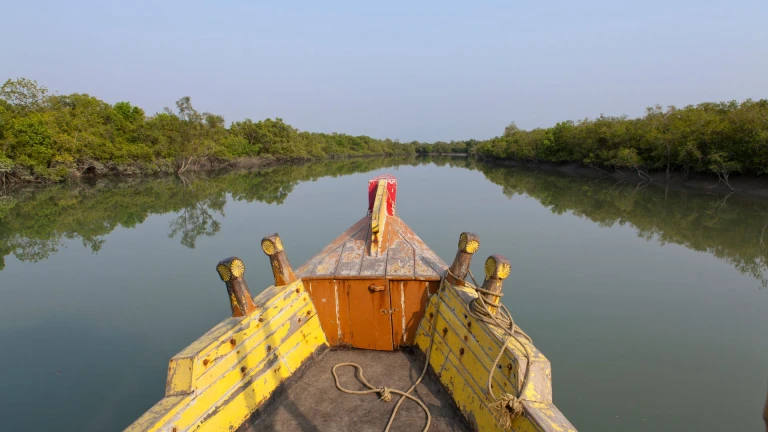 9. Kerala Backwater Cruise
When discussing cruise journeys within India, it's impossible to overlook Kerala. Undoubtedly, the backwaters of Kerala rank among the most sought-after cruise destinations in the country. As you navigate through the traditional rice-cultivating villages of India, these cruises provide an opportunity to savor authentic South Indian cuisine and immerse yourself in the idyllic riversides, surrounded by the sights and sounds of mudskippers, kingfishers, turtles, frogs, and crabs. Don't delay; plan your visit to the enchanting paradise of Kerala.
Location: Alleppey, Kerala
Duration: 3 Days/2 Nights
Specialty: Traverse the beauty of Kerala and bask in the serene sunsets
Price: Starting from INR 7,000 and upward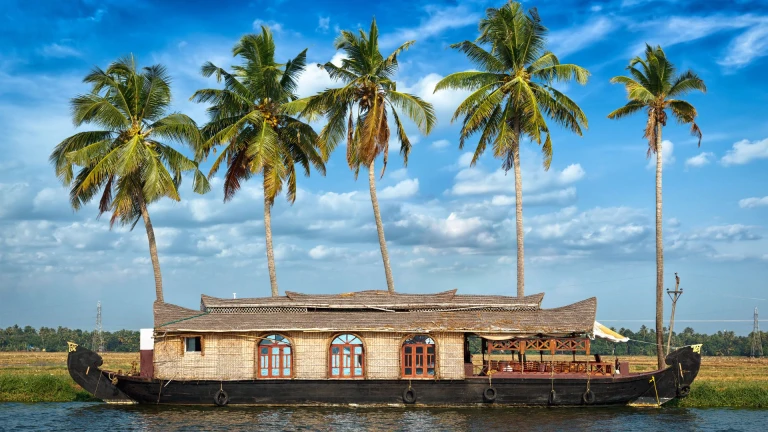 10. Ganges River Cruise
Embark on a cruise expedition in India along the sacred waters of the Ganges, stretching from Kolkata to Farakka, for an exceptionally historical and picturesque journey. Adorned with monuments throughout the route, as you navigate through small villages and towns, this cruise transports you back in time, enveloped in a rich tapestry of culture and history. We are confident that this is destined to become a remarkable vacation for you and your companions.
Location: Kolkata
Duration: 11 Days/10 Nights
Specialty: Indulge in a regal experience and relish the finest amenities
Price: Starting from INR 1,200 and beyond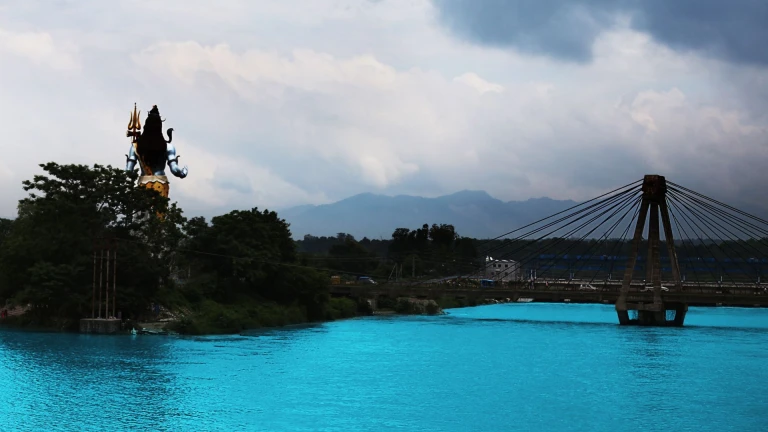 Also Read: Top 15 Attractions and Activities to do in Alleppey Backwaters 2023
Cruising in India in 2023 promises to be an unforgettable experience, offering a unique way to explore the country's diverse landscapes, cultures, and natural wonders. From the pristine beaches of Goa to the remote archipelago of the Andaman and Nicobar Islands, from the serene backwaters of Kerala to the adventure-filled mangrove forests of the Sunderbans, there's a cruising destination in India for every traveler.
Like and follow us for more if you love traveling!