Nagaland, a captivating realm of beauty, adventure, and cultural richness, beckons travelers from near and far. While its allure is undeniable, some may hesitate due to concerns about accessibility.
However, Nagaland boasts well-connected roads, ensuring that this dream-like destination is within reach. Set against the backdrop of the enchanting Naga Hills, the landscape is a testament to nature's unparalleled artistry.
The azure reflection of the sky in the deep forests adds a surreal touch to this already bewitching land.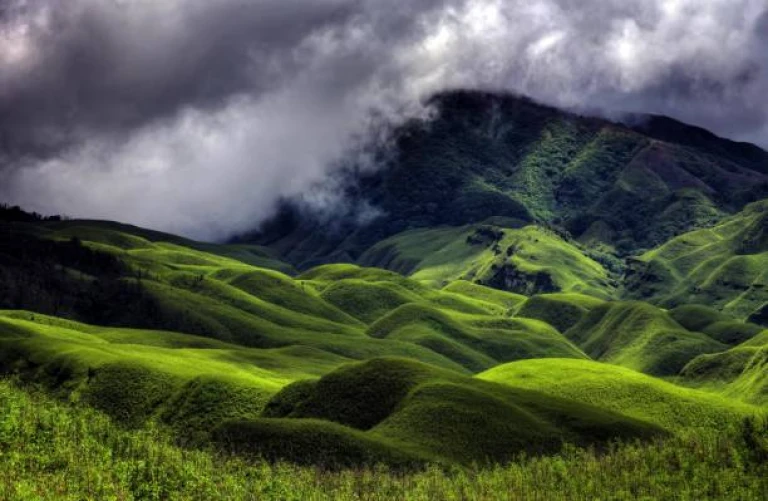 From the II World War that took place in Kohima in 1944 to the humble settlement between Indo-Burma borders in Mon district 'Longwa Village,' every town or city or village has a story to tell and attractions signifying the tales to visit.
This folklore land proudly carries music as an important tool for communication. Thus, music in Nagaland plays an integral part and you can hear the soothing yet hair-raising folk songs praising ancestors during its many Nagaland festivals.
Today, one such time and venue to attend and witness the music is during the winter season. On every first week of December tourists and local people gather to the Kisama Heritage Village in Kohima to witness the famous 'Hornbill Festival.'
It is certainly not just the mega event that invites, but the entire Nagaland calls people to catch a glimpse of its otherworldly places and attractions. Witness the beauty amongst the top places to visit and tour in some of the most popular travel destinations in Nagaland.
Nagaland at a Glance:
Nagaland isn't just a destination; it's an immersive journey. Beyond its diverse routes and enchanting hill stations like Mokokchung, Mon, Kohima, Wokha, and Tuensang, the state beckons nature enthusiasts with its rich biodiversity, offering trekking amidst breathtaking landscapes.
Angling is a popular pastime, inviting adventurers to while away afternoons by the rivers, where local Trout, Indian Masheer, and Salmon await.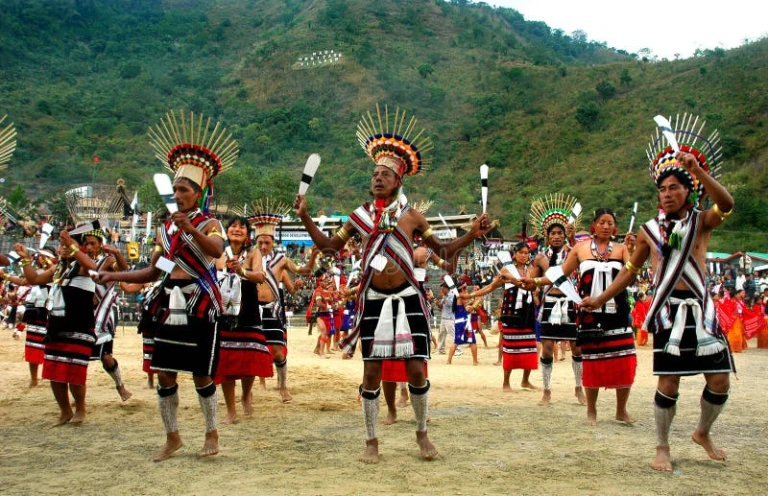 The cultural odyssey in Nagaland is equally captivating. The grand 'Hornbill Festival' in Kisama Heritage Village, Kohima, is a testament to the state's diverse heritage. Beyond festivals, Nagaland's historical sites like the Mary Help of Christians Cathedral, Kachari Ruins, and Langpangkong Caves resonate with tales of times gone by. And for mementos, Nagaland's markets offer a treasure trove of unique handicrafts.
From versatile cane-crafting to the exquisite Naga shawls, alongside handbags, jackets, and more, each piece reflects Nagaland's rich cultural tapestry, making it an experience to cherish.
Best Time to Visit Nagaland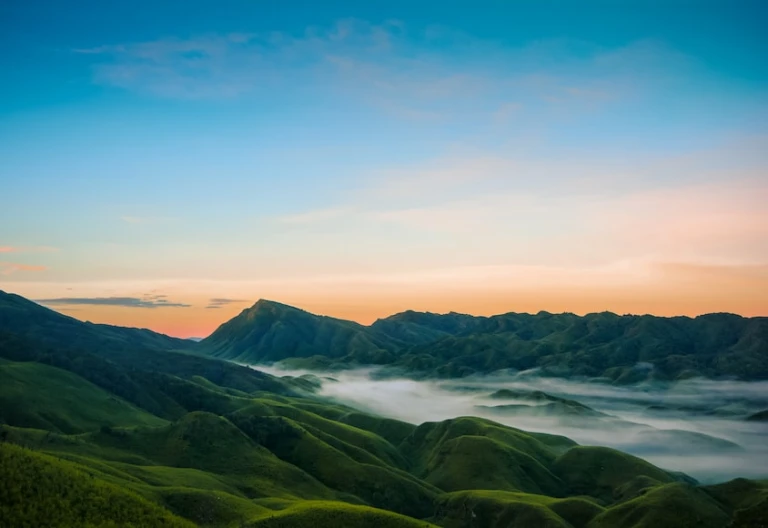 The best time to visit Nagaland for an unforgettable holiday experience is during the initial months of winter. From October to February, the weather is mild, providing a comfortable environment for exploration. This period coincides with various cultural festivals, including the vibrant Yemshe Festival, Bushu Festival, and the renowned Hornbill Festival. These celebrations offer a unique opportunity to immerse oneself in the rich cultural tapestry of Nagaland.
While Nagaland experiences a relatively short summer season from March to April, this period offers a captivating landscape. The weather remains cool, creating an ideal setting for adventure activities and sightseeing excursions. Travelers can explore the picturesque beauty of Nagaland during these months, making it a worthwhile visit.
How to reach Nagaland
By Air:
Reaching Nagaland is made convenient by the Dimapur Airport, the state's sole air transit point. This airport hosts regular flights from Air India Regional, IndiGo, and Air India, linking Dimapur with key cities like Dibrugarh, Delhi, and Kolkata. For international travelers, Lokpriya Gopinath Bordoloi International Airport in Guwahati or Netaji Subhas Chandra Bose International Airport in Kolkata serve as gateways. From Guwahati and Kolkata, one can effortlessly find overnight buses for a smooth journey into Nagaland.
By Train:
The Dimapur railway station, situated on the Lumding-Dibrugarh section, is Nagaland's only railhead, offering connectivity primarily with Assam. To access Assam, an extensive railway network spans across India, ensuring accessibility from various regions. Alternatively, travelers can opt for an overnight bus journey from Assam, providing a viable alternative to a second train ride.
By Road:
Nagaland boasts an extensive network of National and State highways, facilitating seamless road travel to and from major Indian cities. Optimal access to Nagaland by road involves boarding an overnight bus from Guwahati, readily available at the railway station, airport, and ISBT terminal. This efficient mode of travel ensures a comfortable and convenient approach to the heart of Nagaland's scenic beauty and cultural richness.
Popular Travel Destinations in Nagaland
Nagaland, one of the enchanting states in India, offers an array of captivating travel destinations. Here are some top places to explore:
Kohima: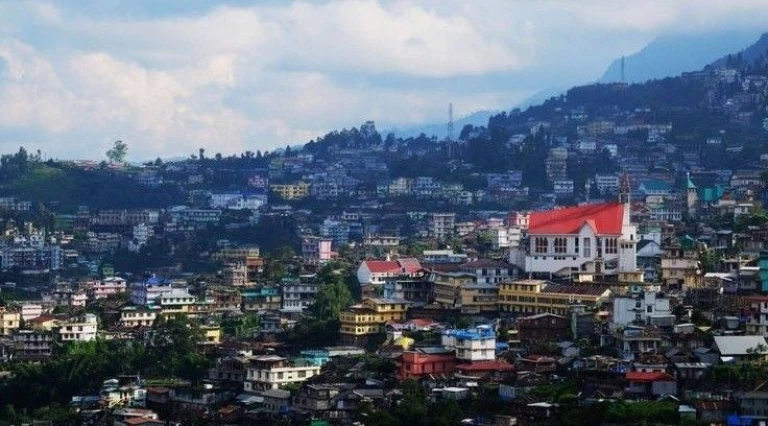 Perched amidst picturesque hills, Kohima's scenic beauty is interwoven with a rich history. Explore this historic city that witnessed World War II battles, delving into its war-stricken past.
Dimapur: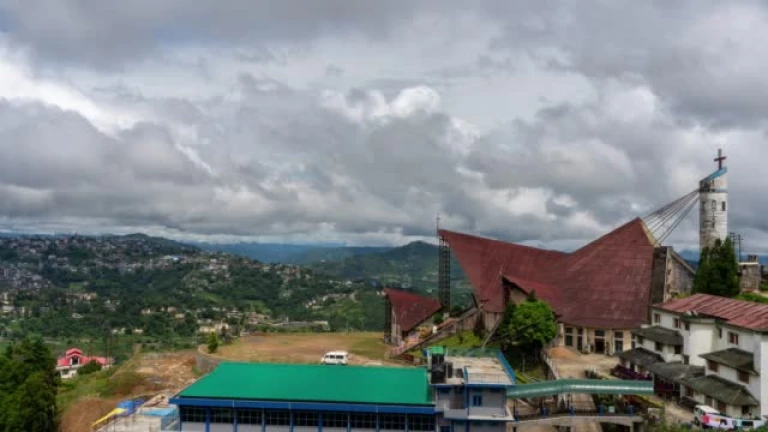 As the ancient capital of the Kachari kingdom, Dimapur reverberates with historical significance. Roam the remnants of the Rajbari era and uncover the regal history that defines this city.
Mokokchung: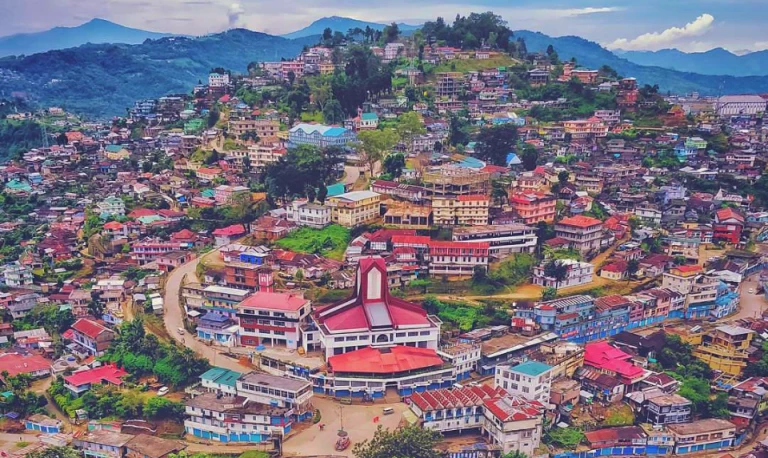 A tranquil hill station known for its cultural essence, Mokokchung beckons with its peaceful ambiance. It serves as the cultural hub of Nagaland and provides easy access to neighboring villages like Chuchuyimlang and Ungma, where traditional craftsmanship thrives.
Longwa: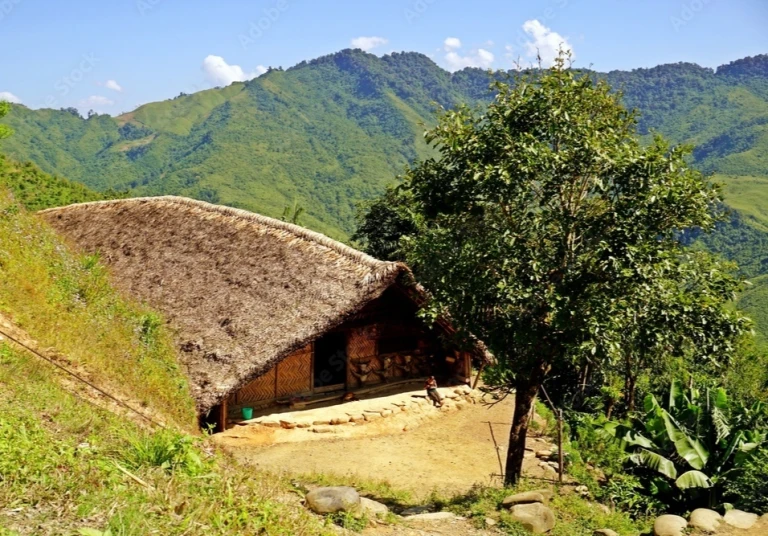 This expansive village in Mon district straddles the India-Myanmar border, offering an intriguing experience. Longwa, with its unique split-chief arrangement and dual citizenship of the villagers, showcases an intriguing blend of cultures.
Dzukou Valley and Japfu Peak: 
For avid trekkers, Dzukou Valley and Japfu Peak are a dream come true. These natural wonders promise breathtaking landscapes and thrilling trekking adventures. Conquer Japfu Peak and wander through the mesmerizing Dzukou Valley for an unforgettable journey.
Satoi Range: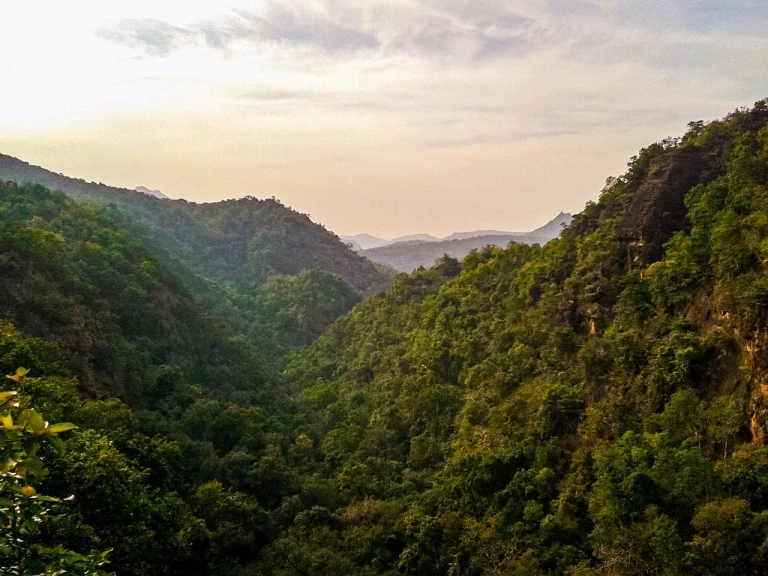 Nestled within pristine forests, Satoi Range provides a perfect setting for camping amidst nature's splendor. It's a haven for camping enthusiasts, offering the serenity of untouched wilderness.
Also read: Explore Arunachal Pradesh: Your Comprehensive 10-Day Guide to India's Hidden Gem
Cultural Tresures
Festival Extravaganza: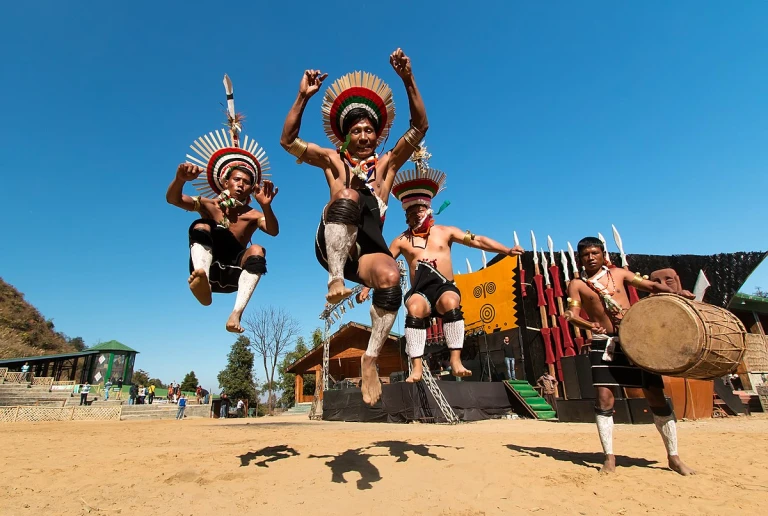 Nagaland boasts a vibrant tapestry of festivals, each representing the distinct heritage of its 16 tribes. The grand 'Hornbill Festival' held in Kisama Heritage Village, Kohima, is a spectacular showcase of the state's rich cultural diversity.
Craftsmanship Brilliance: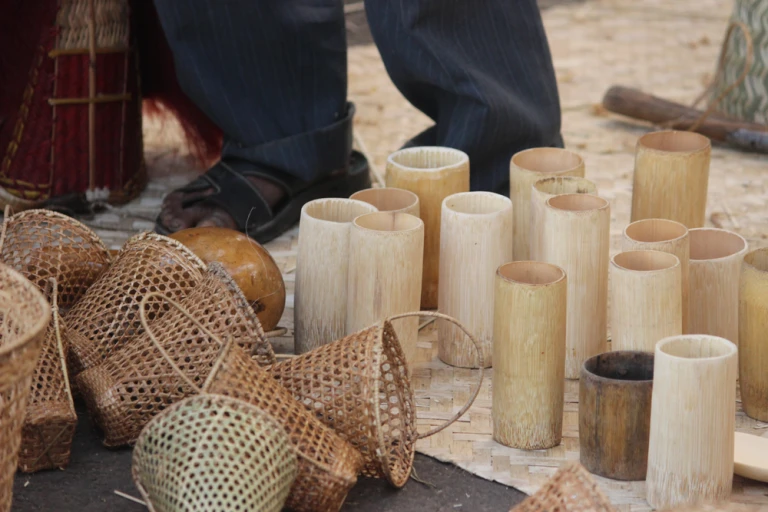 Skilled craftsmen in Nagaland play a pivotal role in preserving its cultural heritage. Their creations, ranging from intricate bamboo crafts to exquisite Naga shawls, handbags, and jackets, are a testament to their unwavering dedication to craftsmanship.
Artistic Finesse: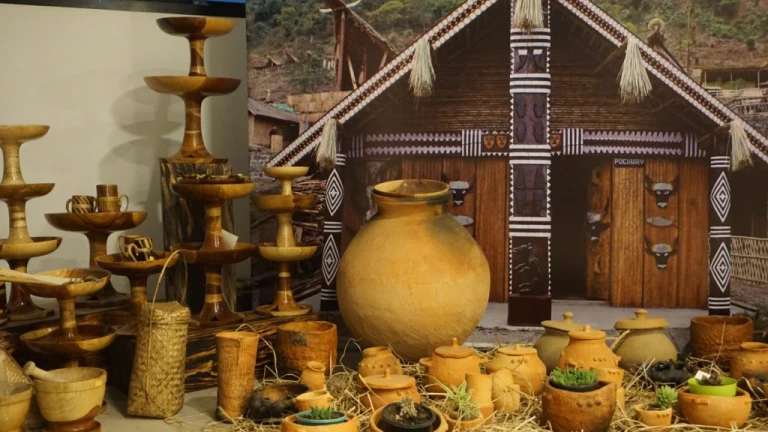 The artistic finesse of the Nagas finds expression in wood-carving, bamboo work, and pottery. These crafts not only showcase their creative prowess but also serve as enduring symbols of their cultural legacy. Each piece is imbued with a sense of tradition and artistry.
Cultural Fusion: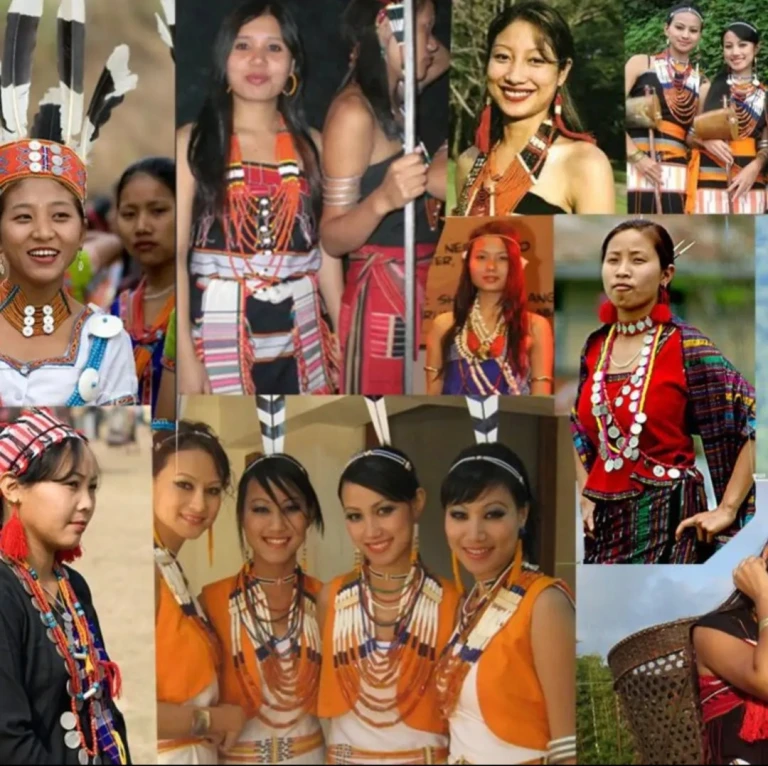 Nagaland's cultural richness is a result of the harmonious fusion of diverse tribes, each contributing a unique facet to the state's identity. This dynamic interplay of traditions and customs creates a vibrant and ever-evolving cultural landscape.
Living Heritage: 
The living traditions of Nagaland are celebrated through various art forms, dance performances, and musical expressions. These forms of cultural expression serve as a bridge between generations, ensuring that the heritage of the Nagas continues to thrive.
Cultural Exchange: 
Nagaland's cultural heritage is not limited within its borders. Through festivals, exhibitions, and interactions, the state actively engages in cultural exchange with the rest of India and the world, fostering mutual understanding and appreciation.
Top Tourist Attractions in Nagaland
Triple Falls: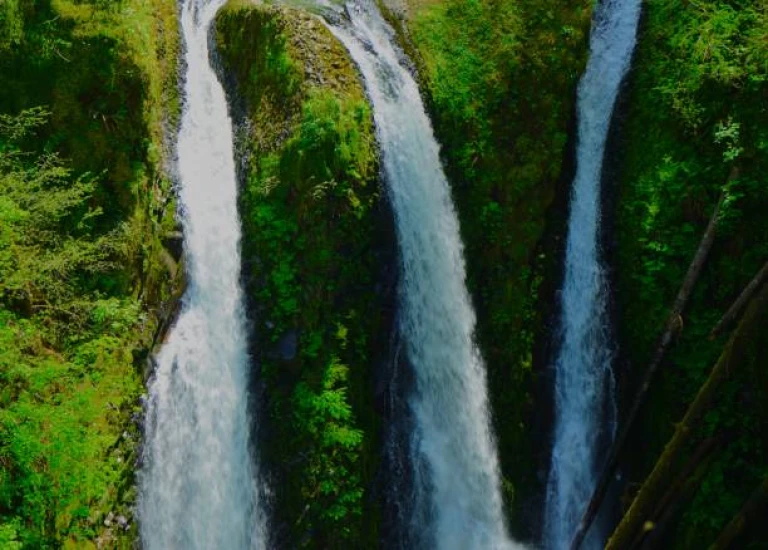 A hidden gem near Kohima, Triple Falls cascades through lush greenery, creating a mesmerizing three-tiered spectacle. It's a tranquil escape for nature lovers.
Ntangki Wildlife Sanctuary: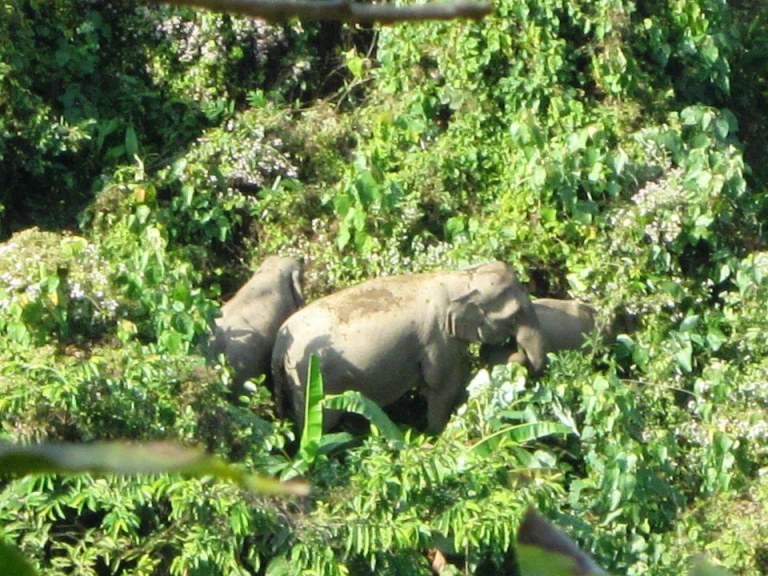 This sanctuary is a haven for wildlife enthusiasts. Explore diverse flora and fauna in its natural habitat. The sanctuary promises an immersive experience in Nagaland's biodiversity.
Kachari Ruins, Dimapur: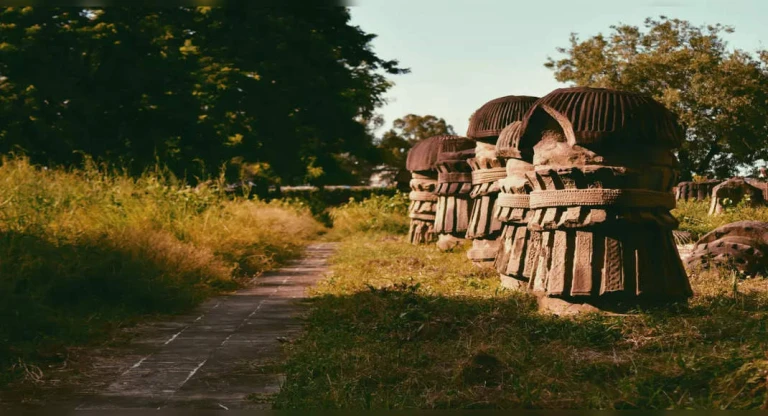 Step back in time at the Kachari Ruins, an ancient site with monoliths and remnants believed to be from temples. It's a fascinating glimpse into Nagaland's rich history and heritage.
Diezephe Craft Village, Dimapur: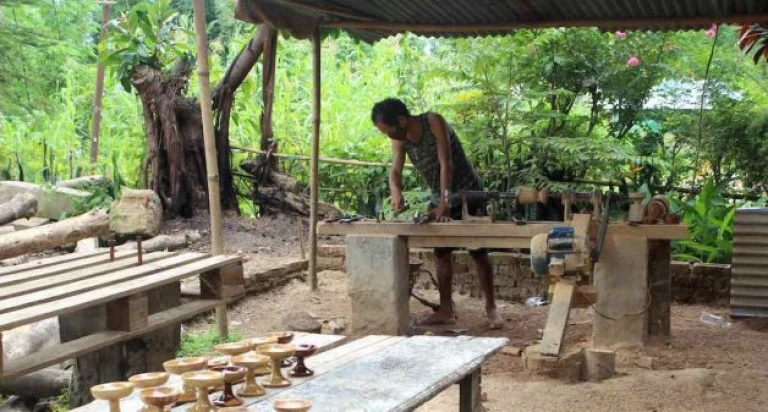 This village is a treasure trove for handicraft enthusiasts. Immerse yourself in Nagaland's craftsmanship, from intricate weavings to unique artifacts. It's a testament to the region's rich artistic heritage.
Shilloi Lake: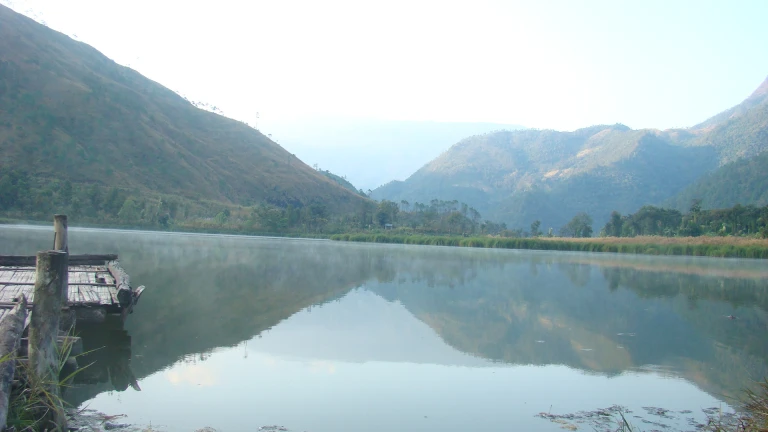 Shaped like a foot, Shilloi Lake is a picturesque oasis surrounded by lush green landscapes. Its serene waters and scenic surroundings make it a perfect spot for relaxation and rejuvenation.
Mount Tiyi: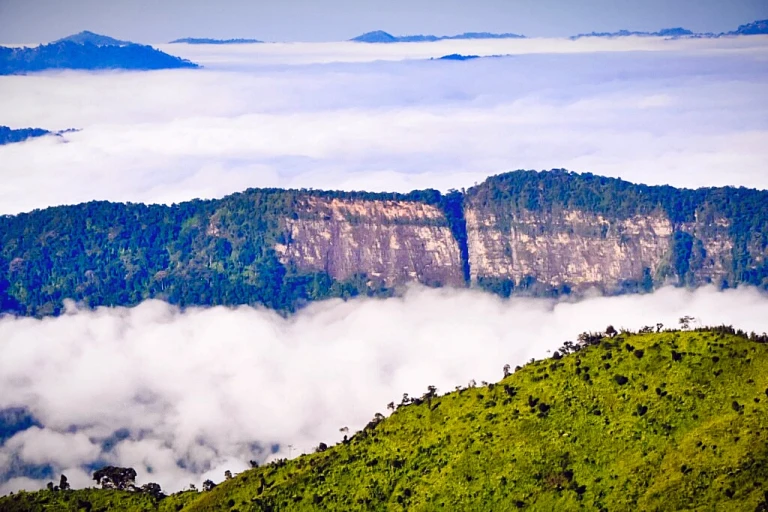 Known as the abode of departed souls, Mount Tiyi holds cultural significance for the locals. It offers panoramic views of the surrounding landscapes, providing a serene and reflective experience.
Cuisines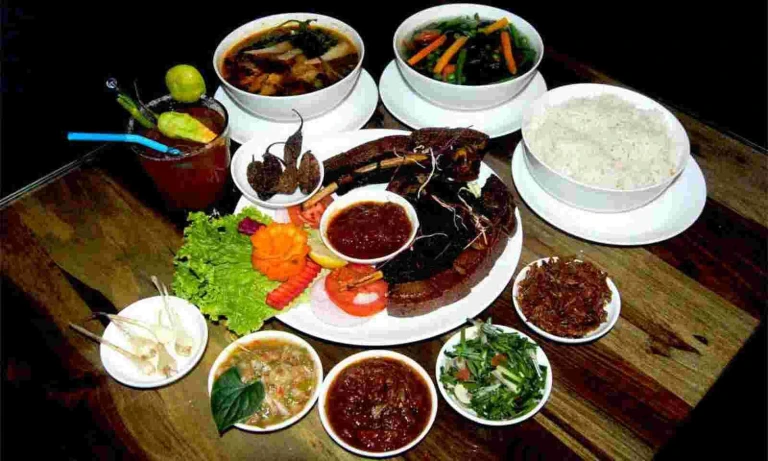 Distinctive Culinary Delights: 
Nagaland's cuisine is a sensory delight, offering a distinctive blend of flavors. Renowned for its carnivorous offerings, the state presents a mouthwatering array of pork, chicken, and beef dishes, often accompanied by an assortment of fresh, locally-sourced vegetables.
Must-Try Delicacies: 
Exploring Nagaland's culinary landscape is a gastronomic adventure. Must-tries include:
The tantalizing smoked pork stew,

Flavorful bamboo steamed fish.
An array of dried and roasted delicacies that showcase the state's culinary prowess.
Marketplace Treasures: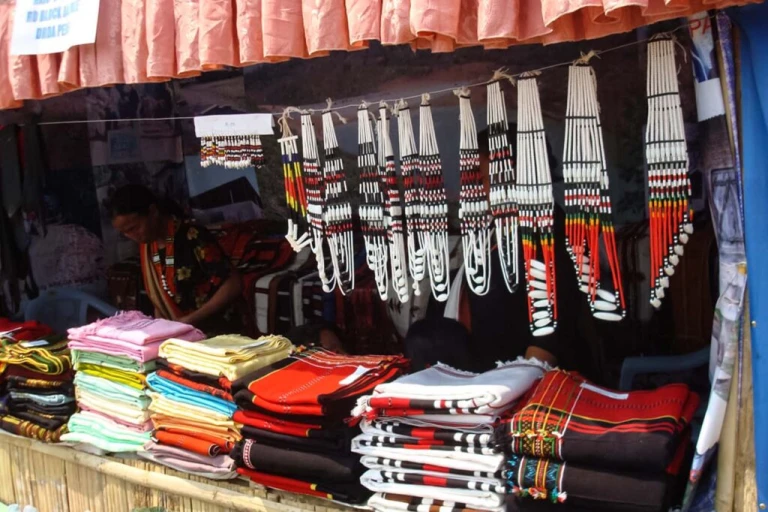 Nagaland's vibrant markets are a treasure trove of unique handicrafts and mementos. Cane-crafting, known for its versatility, gives rise to a diverse range of items, from cups designed for local brews to intricate furniture and practical storage solutions.
Also read: Exploring Arunachal Pradesh: 15 Exciting Things to Include in Your Itinerary
In conclusion, Nagaland is a realm of captivating beauty, adventure, and cultural richness that beckons travelers with open arms. Despite concerns about accessibility, the state is well-connected by roads, making this dream-like destination easily within reach.
Nestled against the enchanting Naga Hills, the landscape is a testament to nature's unparalleled artistry, with the azure reflection of the sky in the deep forests adding a surreal touch.
From historic tales in Kohima to the unique cultural experiences in Longwa, every town and village has a story to tell. Nagaland's festivals, particularly the iconic 'Hornbill Festival,' resonate with music, weaving an integral part of its cultural tapestry. Whether it's trekking in Dzukou Valley or exploring the heritage of Mokokchung, Nagaland promises an unforgettable journey.
With warm Lotha tribe culture in Wokha and the martial prowess of the Sumi tribe in Zunheboto, Nagaland invites travelers to immerse in its diverse experiences. From enchanting lakes to historic ruins, Nagaland is a treasure trove for every kind of traveler.
So, embark on this journey and discover the myriad facets of this extraordinary land.