Nestled in the northeastern part of India, Arunachal Pradesh is a hidden gem that beckons adventurous souls to explore its rugged landscapes, rich cultural heritage, and untamed beauty. Often referred to as the "Land of the Dawn-Lit Mountains," this mystical region is a paradise for nature enthusiasts, trekkers, and culture seekers alike. In this travel blog post, we'll take you on a journey through Arunachal Pradesh and suggest 15 exciting things to include in your itinerary.
1. Discover the Capital City: Itanagar
Your Arunachal Pradesh adventure begins in the capital city of Itanagar. While it might not be as famous as other Indian cities, Itanagar has a charm of its own. Start by visiting the Itanagar Fort, a historical treasure that offers panoramic views of the city. Explore the fascinating Ganga Lake (Gekar Sinyi) and immerse yourself in the local culture by attending festivals and events, such as Losar and Nyokum Yullo.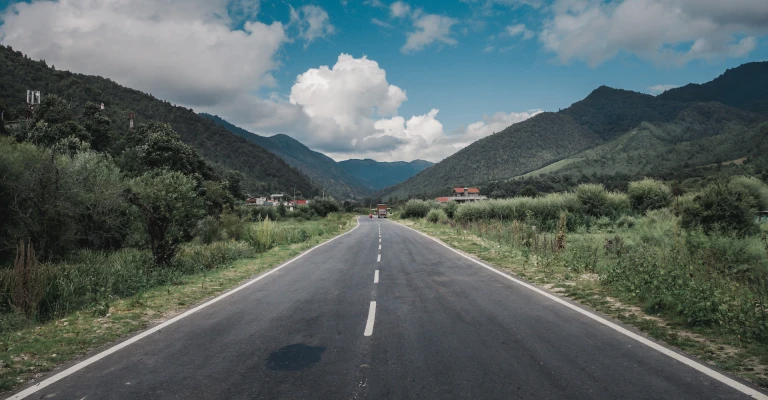 2. Explore the Tawang Monastery
Tawang Monastery, also known as Galden Namgey Lhatse, is one of the largest Buddhist monasteries in the world. Perched at an elevation of over 10,000 feet, this sacred site not only offers spiritual solace but also breathtaking views of the surrounding Himalayan peaks. Marvel at the intricate murals, ancient scriptures, and the 28-foot-tall golden statue of Lord Buddha.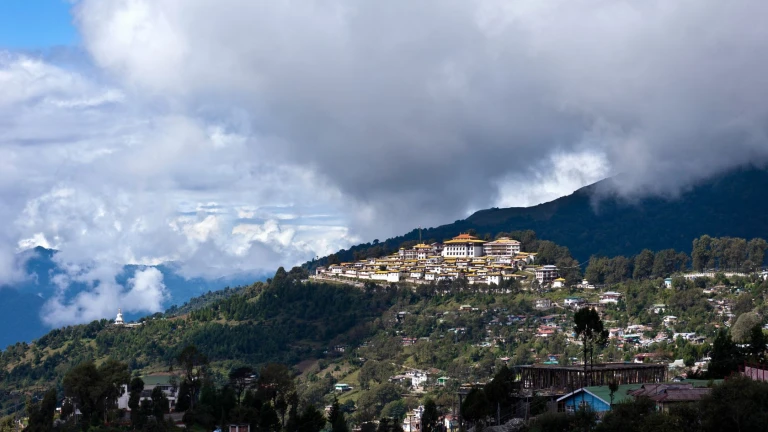 3. Trek to Tawang War Memorial
A tribute to the brave Indian soldiers who sacrificed their lives during the 1962 Sino-Indian War, the Tawang War Memorial is a poignant site. The trek to this memorial provides an opportunity to reflect on the history of the region while enjoying the serene natural beauty of Tawang.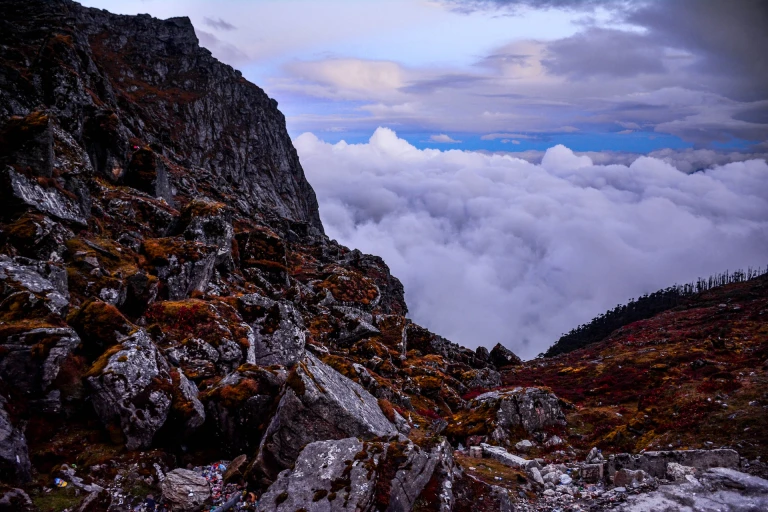 4. Witness the Craftsmanship of Dirang
Make a stop at Dirang, a small town known for its traditional handwoven carpets and thangkas (Buddhist scroll paintings). Visit local homes and witness the artistry of the Monpa people. Don't forget to explore the Dirang Dzong, a fort-like structure that offers spectacular views of the surrounding valleys.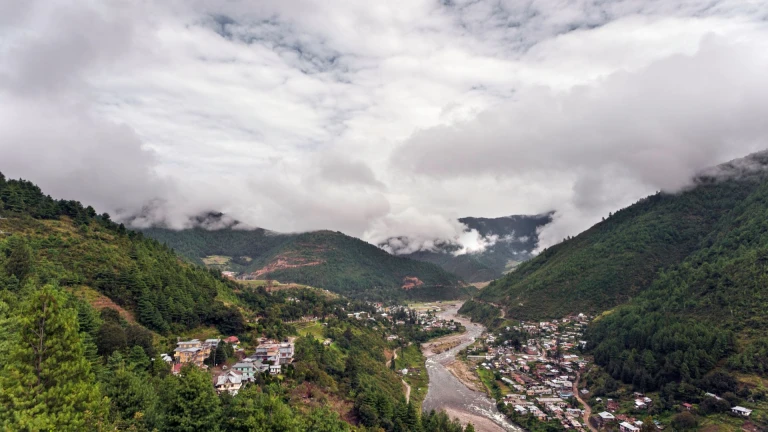 5. Sela Pass: Gateway to Heaven
Sela Pass, at an elevation of 13,700 feet, is a breathtaking experience. The journey to this high-altitude pass offers jaw-dropping vistas of snow-capped peaks and pristine lakes. During winter, the pass becomes a snow-white wonderland, making it a perfect destination for snow enthusiasts.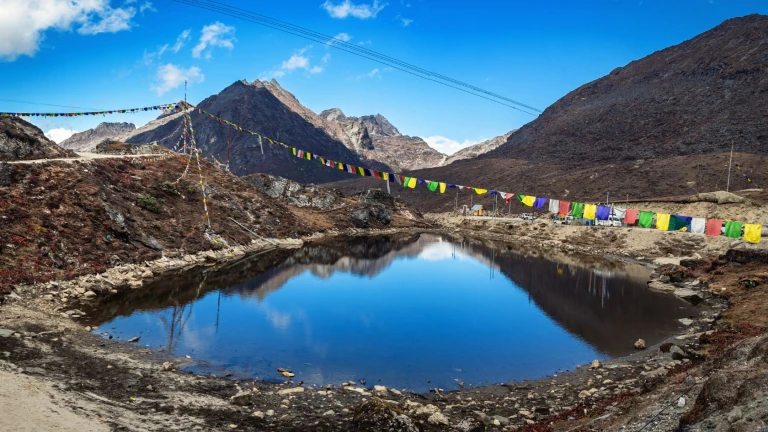 6. Admire the Beauty of Madhuri Lake
Named after the Bollywood actress Madhuri Dixit, Madhuri Lake (also known as Shonga-tser Lake) is a hidden gem in Arunachal Pradesh. The lake's crystal-clear waters, surrounded by snow-capped mountains, create a picture-perfect setting. Take a stroll around the lake, and if you're lucky, you might spot some yaks grazing in the vicinity.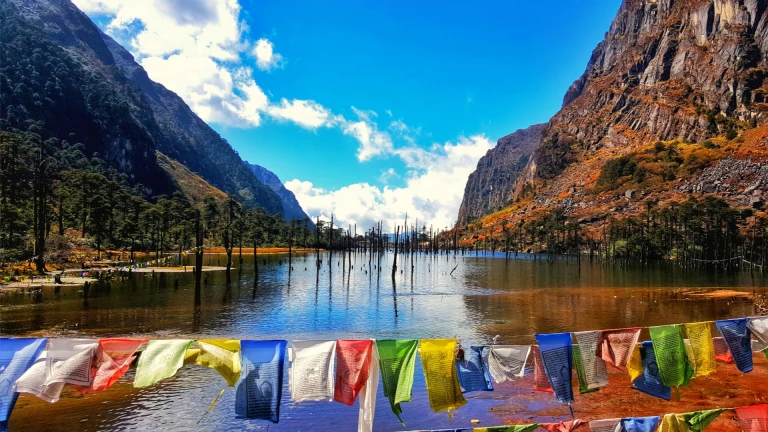 7. Trek to Bumla Pass
For those seeking a high-altitude adventure, the trek to Bumla Pass is a must. Located at an altitude of 15,200 feet, this pass connects India with Tibet. While trekking, you'll witness pristine landscapes, alpine meadows, and the opportunity to interact with local yak herders.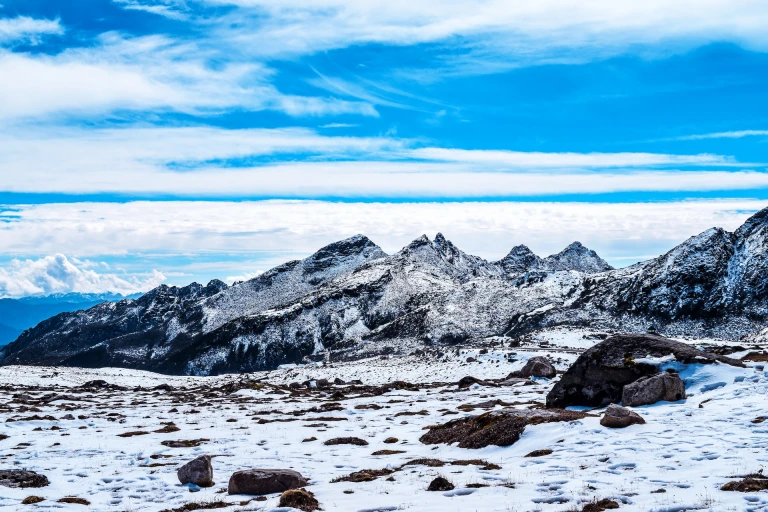 8. Experience the Colorful Festivals
Arunachal Pradesh is a treasure trove of diverse cultures and traditions. Plan your visit around festivals like Losar, Nyokum Yullo, and Ziro Festival of Music. These celebrations are an excellent opportunity to witness traditional dance performances, taste local cuisine, and immerse yourself in the vibrant culture of the region.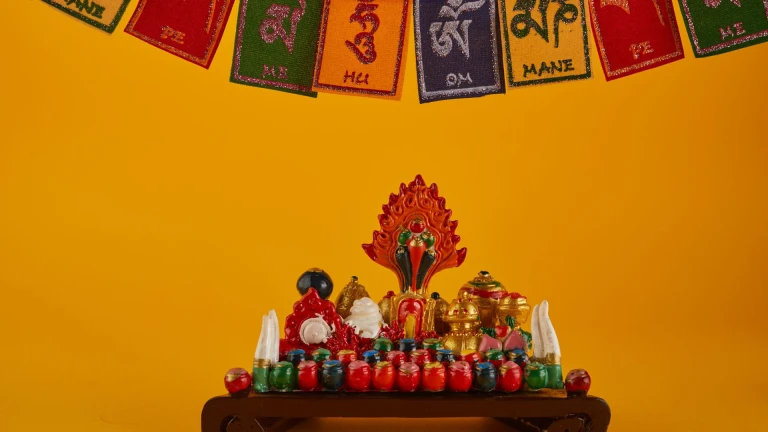 9. Get Lost in Ziro Valley
Ziro Valley, a UNESCO World Heritage site, is a tranquil destination that seems to be untouched by time. Surrounded by pine-covered hills and rice fields, Ziro offers a perfect setting for nature lovers. Explore the Apatani villages, known for their unique farming techniques and distinctive facial tattoos.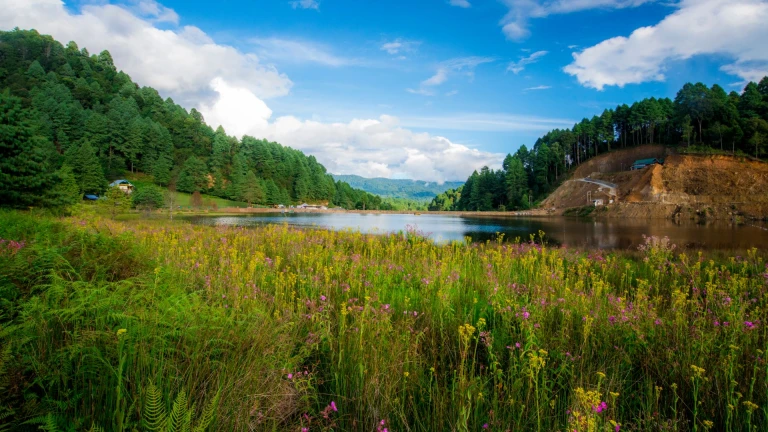 10. Bird Watching in Eaglenest Wildlife Sanctuary
Eaglenest Wildlife Sanctuary is a birdwatcher's paradise. With over 450 species of birds, including rare and endangered ones, this sanctuary offers a remarkable opportunity to spot vibrant feathered creatures. Keep your binoculars ready to catch a glimpse of the iconic hornbills and colorful pheasants.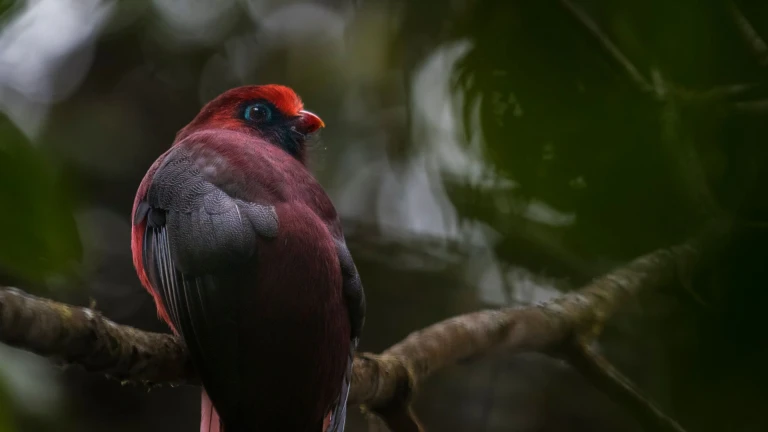 11. Discover the Tribal Culture of Apatani
Apatani tribe is one of the indigenous communities of Arunachal Pradesh known for their rich cultural heritage. Visit Apatani villages to learn about their unique customs, traditional farming techniques, and the famous nose plugs worn by their women. Don't forget to try local Apatani cuisine, which includes dishes like Thukpa and Bamboo Shoot Curry.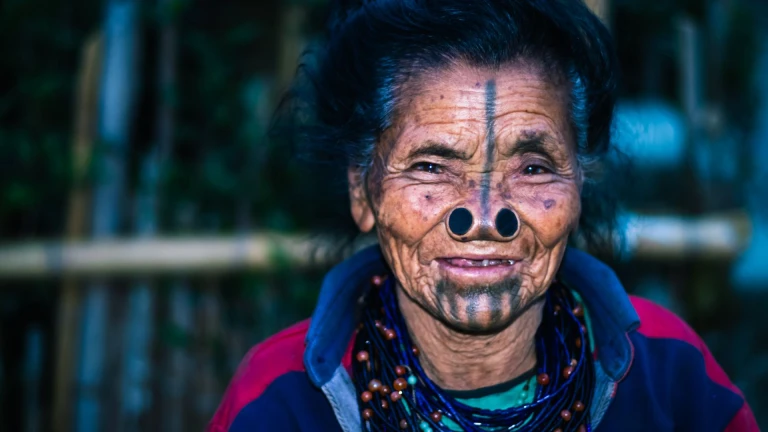 12. Rafting on the Siang River
The Siang River, which later becomes the mighty Brahmaputra, offers thrilling opportunities for white-water rafting. Navigate through the turbulent waters surrounded by dense forests and picturesque landscapes. It's an adventure you won't forget.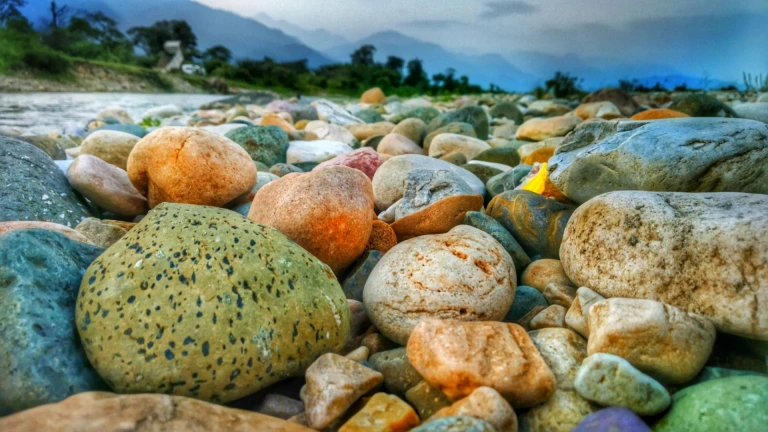 13. Tasting Arunachali Cuisine
Arunachal Pradesh's cuisine is a blend of flavors influenced by its diverse tribes. Savor traditional dishes like Thukpa (noodle soup), Momos (dumplings), and Zan (a local preparation of millet). Try the local brew, Apong, made from fermented rice, for a unique culinary experience.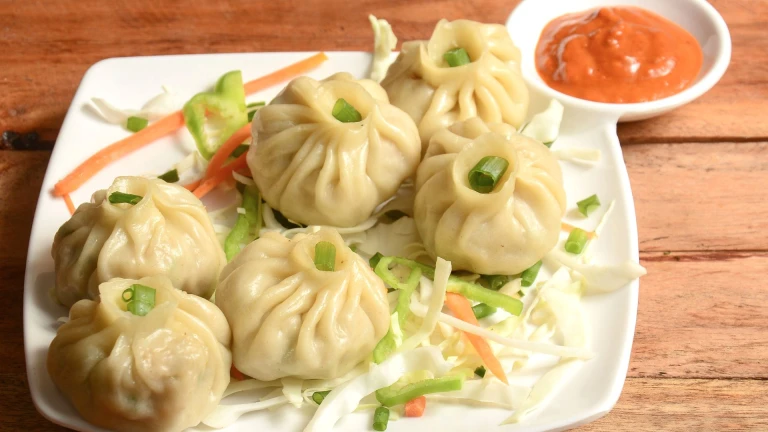 14. Visit the Namdapha National Park
Namdapha National Park is a biodiversity hotspot, home to numerous endangered species like the snow leopard, clouded leopard, and red panda. Explore the lush forests, rivers, and diverse flora and fauna as you trek through this pristine wilderness.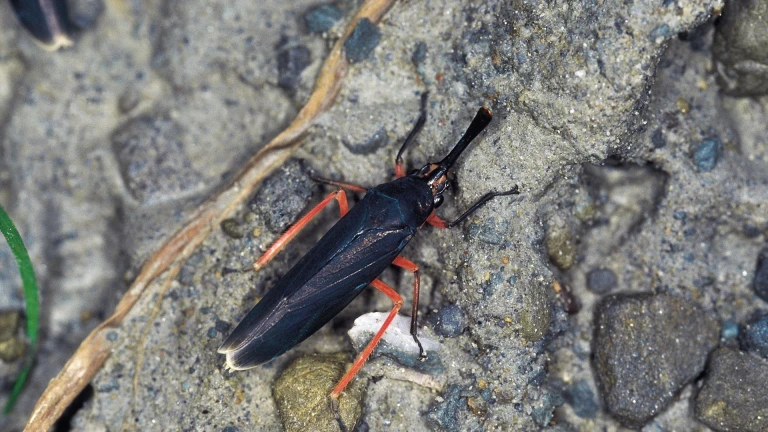 15. Engage with the Adi Tribe
Engage with the Adi tribe, one of the most prominent tribes in Arunachal Pradesh. Learn about their customs, traditions, and unique way of life. Visit their villages, attend their festivals, and participate in their daily activities for a truly immersive cultural experience.

Arunachal Pradesh is a treasure trove of natural beauty, cultural diversity, and adventure. This northeastern Indian state offers a plethora of exciting experiences for travelers seeking off-the-beaten-path destinations. From exploring ancient monasteries to trekking in the Himalayas and immersing yourself in the rich tribal culture, Arunachal Pradesh promises an unforgettable journey filled with awe and wonder. So, pack your bags, embark on this incredible adventure, and let the Land of the Dawn-Lit Mountains captivate your heart and soul.
Also Read: Himalayan Camping 101: Everything You Need to Know