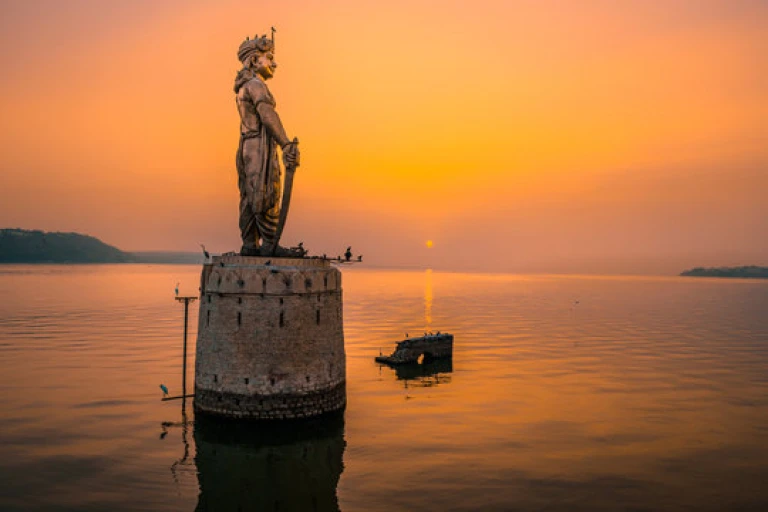 The capital of Madhya Pradesh, Bhopal, has a population of over two million people and is renowned for its extensive historical and cultural legacy.
The city's diversified population offers a variety of languages, cuisines, and traditions, and it is bordered by contemporary suburbs and lush hills.
The city's lively bazaars and mosques from the nineteenth century are worth visiting. There are several notable educational institutions and research facilities in Bhopal, and the Upper Lake is a well-liked location for boating and leisurely strolls.
Numerous pieces of old sculpture are kept in archaeological museums, and Bharat Bhavan is a renowned venue for the performing and visual arts.
The outstanding architecture and ancient sites of Bhopal, like the Taj-ul-Masjid, one of Asia's largest mosques, are evidence of the city's rich cultural past. The city also has a thriving food culture.  
Also read: 15 Best Affordable Destinations in India 2023
Getting to Bhopal
Flight
Raja Bhoj Airport in Bhopal is located 12 kilometers north of the city. It is the primary airport serving Bhopal and offers both domestic and international flights.

The airport is well-connected to major cities in India, making it convenient for travelers to reach their desired destinations. 
Train
 Bhopal Junction is the main railway station in Bhopal, serving as a major transportation hub.

It connects Bhopal to various cities across India, including Delhi, Mumbai, and other major destinations. 
Bus
The Interstate Bus Terminal (ISBT), located in Bhopal, is a major bus terminal that connects the city to various neighboring states and cities.

It offers both government and private bus services, providing convenient transportation options for travelers.

Additionally, the ISBT is well-maintained and equipped with modern facilities to ensure a comfortable journey for passengers. 
How to get around?
An extensive network of public transport makes Bhopal convenient as well. The most convenient types of transportation in Bhopal are taxis and auto-rickshaws.

They offer simple access to the city's many areas and attractions. For those wishing to tour the city on a tight budget, Bhopal also provides a well-established public bus system that provides economical transit alternatives. 
What is the best time to visit Bhopal?
The best time to visit Bhopal is in the cool winter months (October to March), when temperatures are at their coldest.

Even though daily highs between April and June sometimes reach 40°C, you may still view tigers in national parks, provided you can stand the heat.

Roads can travel challenging due to rain from the southeast from late June or early July through September, but if you don't mind the occasional showers, this period is also a good time to visit Bhopal as the city becomes lush and green.

Additionally, festivals like Navratri and Diwali are celebrated during this time, offering a vibrant cultural experience for visitors.
How long will you need to spend in Bhopal?
It is suggested that you spend at least two to three days taking in the major attractions and discovering the culture and history of Bhopal.

During this time, you may tour intriguing institutions like the State Museum of Madhya Pradesh, take in the colorful local markets, and visit famous sites like the Taj-ul-Masajid to get a sense of the city's distinct character. 
Places to stay in Bhopal
Although Bhopal has a variety of lodging alternatives, budget hotels are hard to come by. Even the dirtiest dives will attempt to tack on extra taxes and "service charges," but if you vehemently complain, they may waive them. The top places to stay in Bhopal are listed here.
Hamidia Rd:
It is a popular location in Bhopal for tourists looking for a convenient and central place to stay. It offers easy access to various attractions, shopping centers, and restaurants.

Additionally, the area is known for its lively atmosphere and vibrant street markets, providing visitors with a unique cultural experience during their stay in Bhopal. 
Shamla Hills:
Another location in Bhopal that is highly rated is Shamla Hills. It provides amazing views of the city and its surroundings, it is perched on a hill.

People looking for a calm escape will find the location to be the ideal choice because of its reputation for tranquility. In addition, Shamla Hills is home to a number of opulent hotels and resorts, guaranteeing guests a comfortable and lavish stay. 
Best activities in Bhopal
Probe Bazaar Chowk: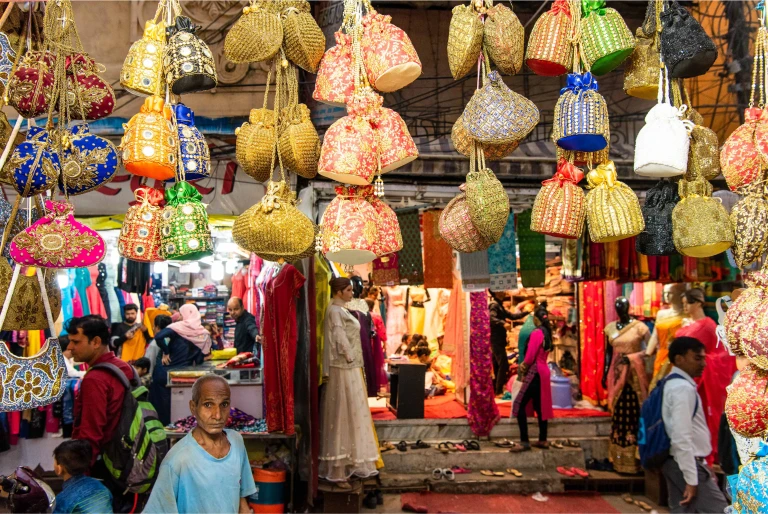 The market offers street cuisine and a taste of the local culture with its winding lanes specializing in diverse things including Chanderi silk saris, clarinets, bass drums, tussar silk, silver jewelry, and beaded handbags.

The market is ruled by Kudsia Begum's Jama Masjid, which was built in 1837 and has red sandstone walls and minarets.
On Imam Square, see the Pearl Mosque:
The Pearl Mosque, often referred to as Moti Masjid is a masterpiece of 19th-century Indian architecture located in Bhopal.

It was constructed by Sikander Begum and showcases superb craftsmanship and detailed marblework.

Visitors may see the Taj-ul-Masajid, one of Asia's biggest mosques, and the Shaukat Mahal, a mosque with French architecture that combines Islamic with Italian, Gothic, and European elements.

However, the Sadar Manzil, which is situated on Sultania, and the mosque Road, are now government offices and closed to visitors.
Witness the "mother of all mosques", Tajul Masajid Darul Uloom: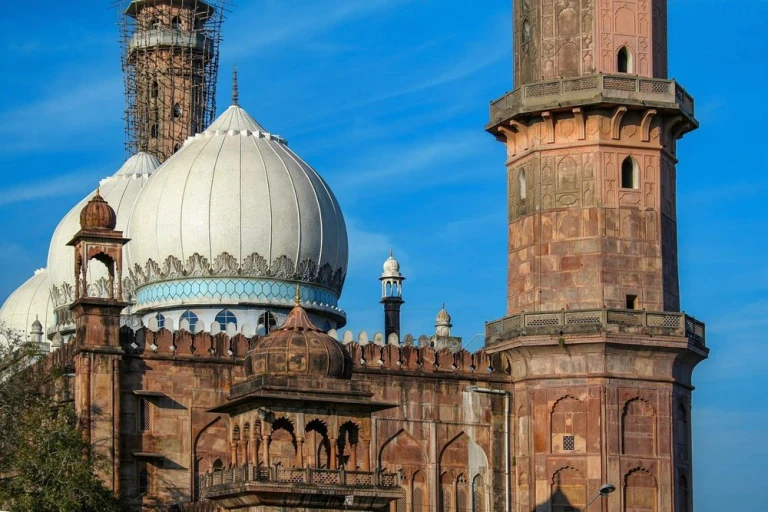 Due to its massive pink minarets, the Darul Uloom Tajul Masajid in Bhopal, India, is referred to as the "mother of all mosques".

Although it is said to be the biggest in India, its exact size is still a mystery. Construction of the monument began during the reign of Bhopal's ninth ruler, Sultan Jehan Begum. Darul Uloom Tajul Masajid was built over the course of more than 50 years, starting in the late 19th century.

The mosque is a noteworthy cultural monument in India because it exhibits a distinctive fusion of Islamic and Mughal architectural traditions.

After her husband's dying, the widowed queen gave the city a postal system, educational facilities, and a railway, but the Tajul Masajid was never completed.
The Birla Mandir Museum: The most beautiful stone sculptures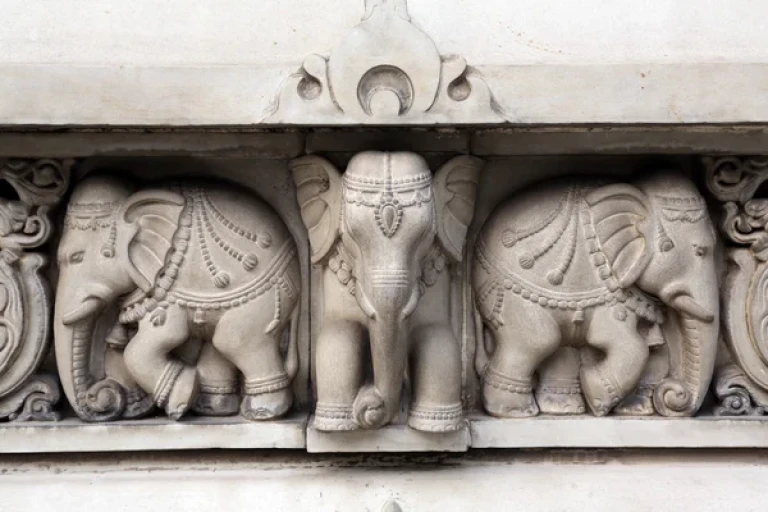 The greatest stone sculptures in the nation are shown in English-explanatory galleries at the Birla Mandir Museum in Madhya Pradesh.

The museum provides a special opportunity to take in the precise craftsmanship of these works of art because it is situated next to the cutting-edge Hindu Lakshmi Narayan temple. For a greater understanding of their historical and cultural significance, visit the English-explanatory galleries.

The tranquil setting with a view of the Lower Lake enhances the overall effect. The exhibit is separated into two parts: Vishnu and Shiva.

The Vishnu area has numerous depictions of the god's reincarnations. The Devi gallery includes a dead Chamunda. The Shiva chamber provides a more somber look of the city.
View the art gallery of the Bharat Bhavan Arts Center: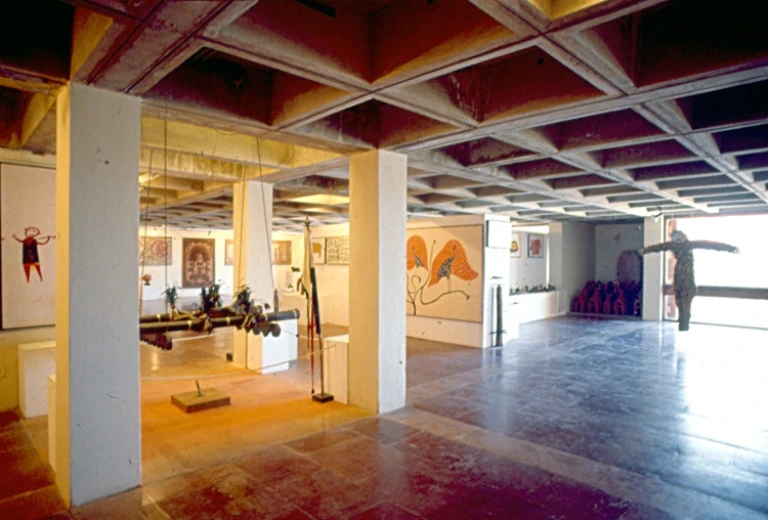 The Bharat Bhavan Arts Centre was founded in 1982 and has grown to become a well-known center for the visual, performing, and literary arts.

The Goan architect Charles Correa created the center, which regularly offers cultural events, workshops, and exhibitions to highlight Punjab's rich cultural legacy.

Visitors from all over the nation flock to this attraction since it is home to several modern Indian paintings and sculptures as well as temporary exhibitions.

The architectural style of the facility, which combines classic and modern features, adds to its visual appeal.

It encourages innovation and helps up-and-coming artists, making a substantial contribution to Punjab's vibrant arts community.

Additionally, the facility has a gallery that displays only adivasi art, including pieces by Gond. painter Jangarh Singh Shyam and a colorful collection of masks, terracotta, wood carvings, and ritual paraphernalia.
The Museum of Man: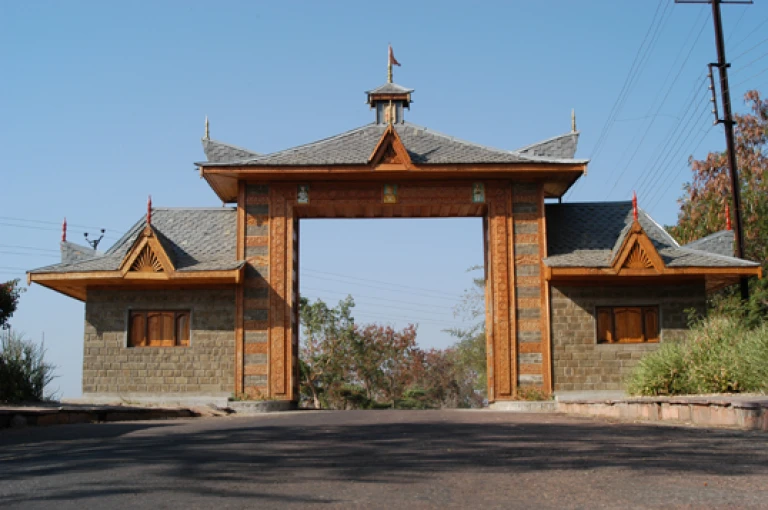 It is a good place to learn about India's indigenous minorities,the Rashtriya Manav Sangrahalaya, often known as the Museum of Man, attempts to revive the traditional culture of India's indigenous adivasi communities, who have been driven from their homes by extensive construction projects or unscrupulous lenders.

The museum celebrates and preserves the distinctive art forms and traditions of the Adivasi groups by showcasing their rich cultural heritage.

The Museum of Man aims to create a deeper understanding and respect for these indigenous communities' way of life by bringing to light the difficulties they encounter via its exhibitions.

The 200-acre property has a rebuilt Keralan coastal town, a meandering route, an exhibition hall, botanical trails, a research center, and a continuous open-air display of traditional Adivasi structures.

It also has New Market and Upper Lake views. The museum aims to redress the balance between the Adivasi and the land, preserving their cultural heritage.
Van Vihar Zoological Park: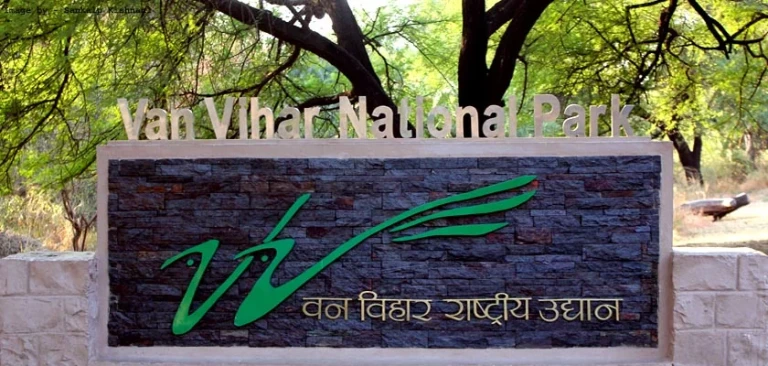 Van Vihar Zoological Park is a popular attraction in Bhopal, offering visitors the opportunity to see regal white tigers up close.

The park is home to a diverse range of wildlife species and provides a natural habitat for these majestic creatures.

Visitors can learn about the conservation efforts being made to protect these endangered animals and gain a deeper understanding of their importance in the ecosystem.

Additionally, the park offers various educational programs and activities for both children and adults, making it an ideal destination for wildlife enthusiasts. The park is committed to conservation efforts and strives to raise awareness about the need to protect these vulnerable species.
Best restaurants and bars
The town offer a wide range of culinary experiences and unique drink selections. From trendy rooftop bars with stunning city views to cozy, family-owned restaurants serving traditional dishes, there is something to satisfy every palate. Whether you're craving international cuisine, local delicacies, or craft cocktails, these establishments are sure to leave you impressed with their exceptional service and unforgettable dining experiences.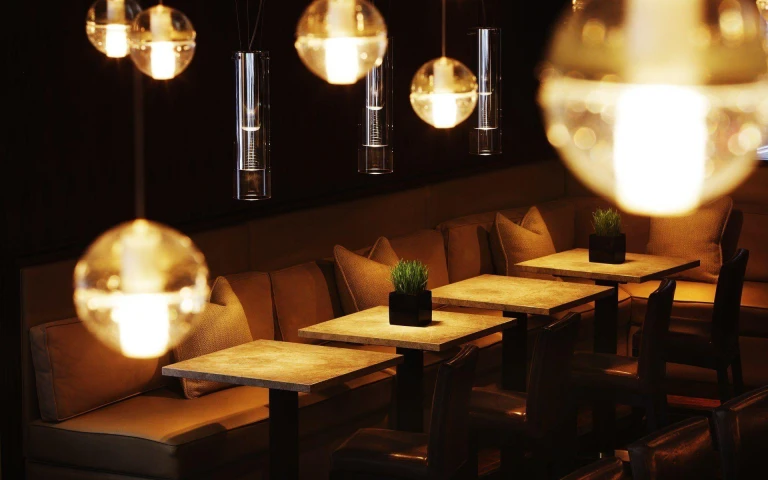 Some of the most famous restaurants in Bhopal are:
 "Lake View Ashok, known for its lakeside location and delectable Indian cuisine, is a must-visit for those seeking a memorable dining experience."

"Manohar Dairy & Restaurant, a beloved local favorite, is renowned for its mouthwatering street food and dairy-based desserts that will leave you craving for more." 

Jehan Numa Palace Hotel offers a luxurious dining experience with its elegant ambiance and gourmet international cuisine. 

Another popular choice is Under the Mango Tree, a charming rooftop restaurant known for its delicious fusion dishes and breathtaking views of the city. 
Local dishes to try in Bhopal:
Bhopali Gosht Korma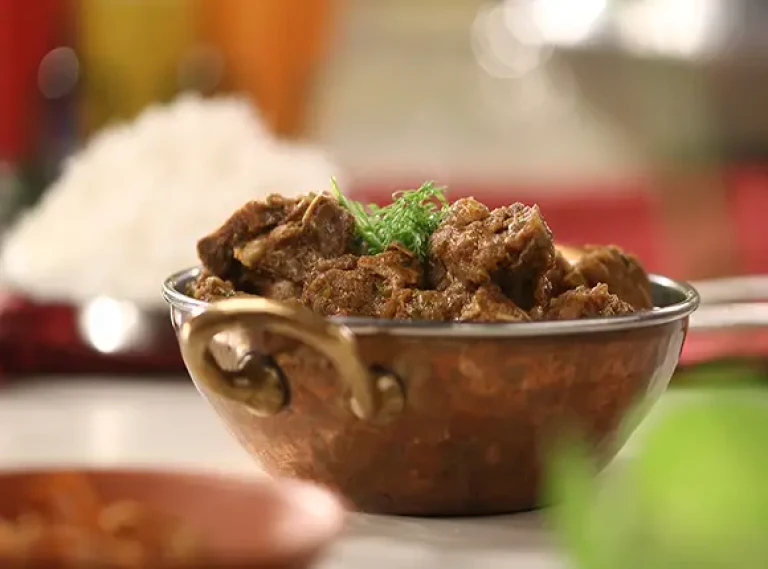 One local dish to try in Bhopal is the famous Bhopali Gosht Korma, a rich and flavorful meat curry made with a blend of aromatic spices and tender pieces of meat.
Bhopali Paan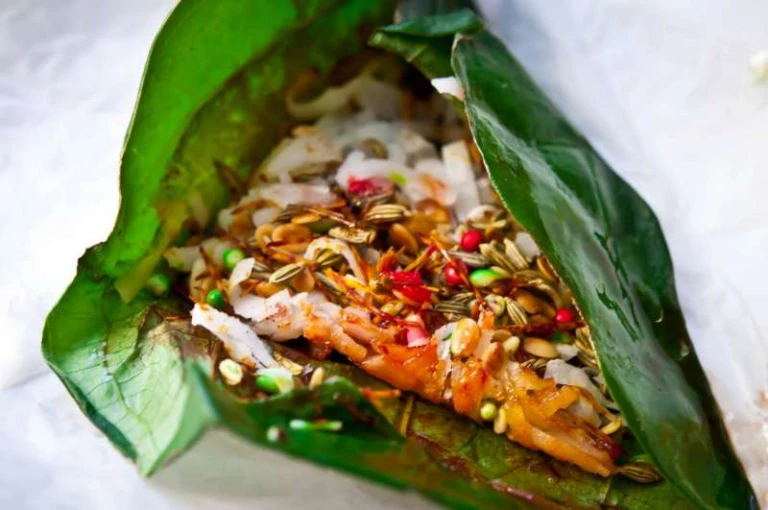 The city is known for its delectable street food, such as the iconic Bhopali Paan, a betel leaf filled with various sweet and savory fillings that create a burst of flavors in every bite. 
The Poha Jalebi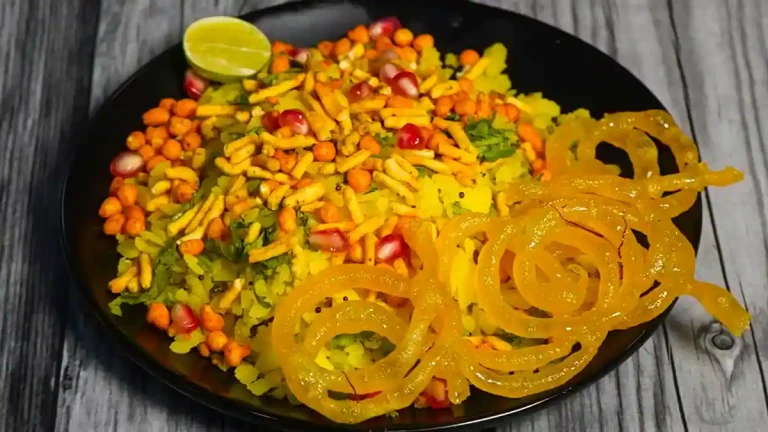 Another must-try local dish is the Poha Jalebi, a popular breakfast combination consisting of flattened rice cooked with onions, and spices, and topped with crispy jalebis for a sweet and savory delight.
Bars of Bhopal: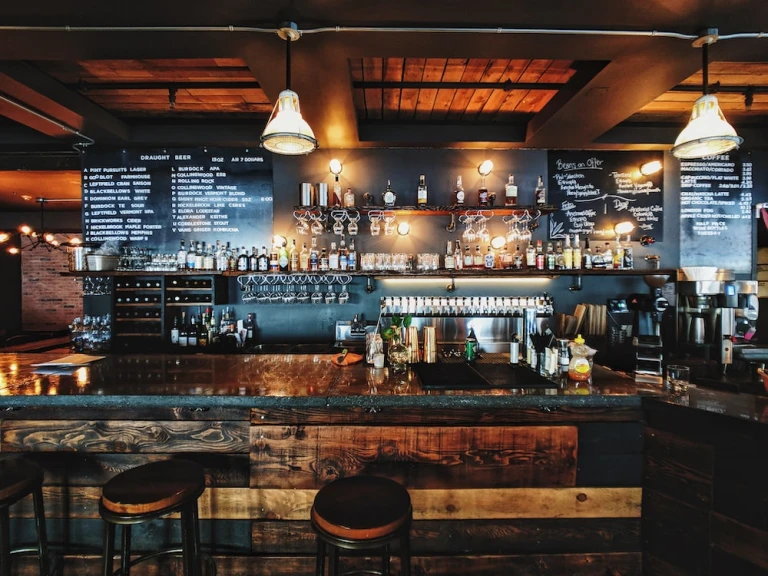 XYZ Bar, known for its extensive cocktail menu and lively atmosphere. The bar offers a wide range of drinks, from classic cocktails to unique creations that showcase local flavors. 

Another popular bar is ABC Lounge, which is known for its relaxed ambiance and wide selection of craft beers. The bar also hosts live music performances, making it a favorite spot for locals and tourists alike. 
Also Read: Budget Travel: Cost of Travelling in India 2023
Our Bhopal travel guide will equip you with all the information you require to take full use of your time in this dynamic city. Bhopal's intriguing history, varied culture, mouthwatering cuisine, and stunning architecture guarantee visitors a one-of-a-kind and memorable experience. Whether you explore the stunning lakes, get lost in the local markets, or indulge in the city's famed street food, Bhopal is sure to leave a lasting impression on you. Therefore, all you need to do to be ready for a once-in-a-lifetime trip is pack your bags.