Navratri, which literally translates to 'nine nights,' is one of the most significant festivals in India, primarily celebrated by Hindus. Spanning nine nights and ten days, it honors the goddess Durga and her nine forms. Across India, different regions celebrate Navratri in their unique ways. If you're planning to experience the joy of Navratri, here are the top nine destinations you must visit:
1. Ahmedabad, Gujarat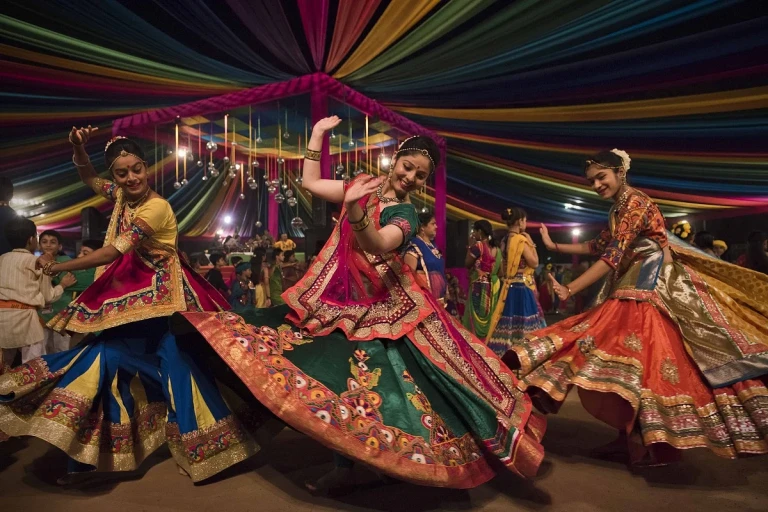 Why Visit: The heartland of Garba and Dandiya Raas.

Highlight & Celebration: The entire city turns into a dance floor. Massive grounds are filled with people in colourful traditional attire. The 'United Way Garba' is one of the largest Garba events globally, with participants from different parts of the world.
2. Kolkata, West Bengal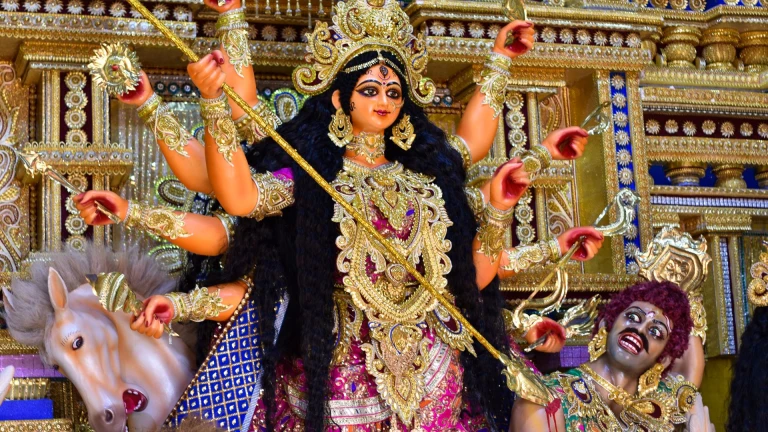 Why Visit: Durga Puja's grandeur.

Highlight & Celebration: Streets are lined with intricate pandals showcasing Durga Ma's idols, with themes ranging from traditional to contemporary. Traditional Dhunuchi dance, Sindur Khela on the last day, and delicious Bengali cuisine mark the occasion.
Also Read: Durga Puja: The Celebrations of divine in West Bengal
3. Mumbai, Maharashtra
Why Visit: The city's vivacious spirit.

Highlight & Celebration: Numerous housing societies and grounds host Dandiya and Garba nights. Celebrities often host and participate in these events, adding a touch of glamour.
Also Read: Explore 9 beautiful Hill Stations Near Mumbai in 2023
4. Mysuru, Karnataka
Why Visit: The royal heritage of the Mysuru Dasara.

Highlight & Celebration: An extravagant parade on the last day with decorated elephants, folk dance troupes, and music bands. The Mysuru Palace is illuminated with approximately 100,000 bulbs, creating a breathtaking view.
5. Varanasi, Uttar Pradesh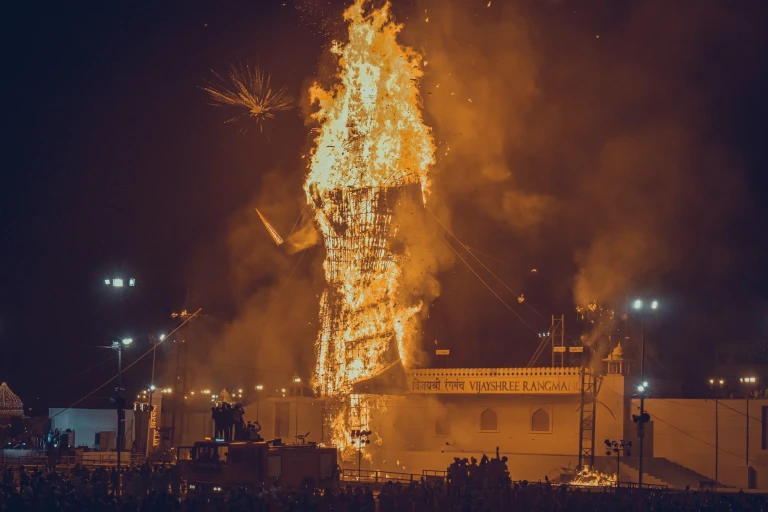 Why Visit: The spiritual capital's unique celebrations.

Highlight & Celebration: The city's ghats come alive with Ram Lila performances, depicting Lord Ram's life. On Dussehra, colossal effigies of Ravana are burned, symbolizing the victory of good over evil.
6. Kullu, Himachal Pradesh
Why Visit: The valley's serene celebrations.

Highlight & Celebration: Local deities are brought to Kullu to pay homage to Lord Raghunath during Dussehra. A large fair, traditional dances, and folk songs add charm to the celebrations.
7. Tamil Nadu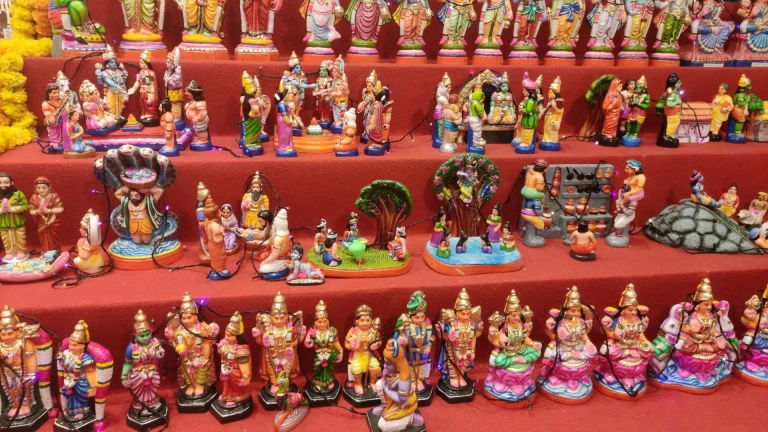 Why Visit: The colourful 'Golu' displays.

Highlight & Celebration: Stacked dolls represent mythological stories. Women exchange gifts, and there's a focus on music and devotional singing during the festival.
8. Delhi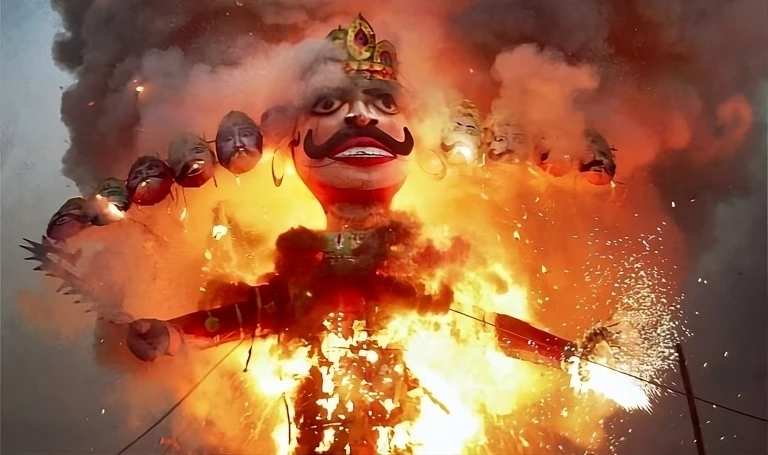 Why Visit: A fusion of traditions.

Highlight & Celebration: Numerous grounds host Ramlila performances culminating in the grand Dussehra celebrations where effigies of Ravana, Kumbhkaran, and Meghanad are burned.
9. Hyderabad, Telangana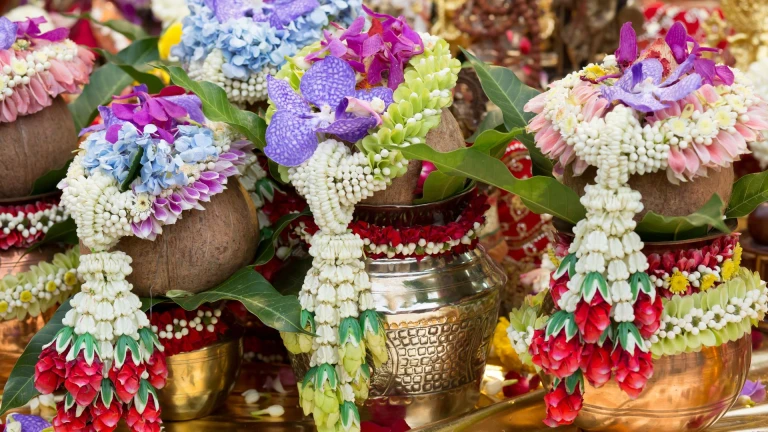 Why Visit: 'Bathukamma' festival.

Highlight & Celebration: Women create floral stacks representing the goddess and dance around them. This floral festival celebrates womanhood and nature's beauty.
Also Read: 15 Epic international Destinations to experience in December