Welcome to the mystical land of Sikkim, a hidden gem nestled in the lap of the Himalayas. With its breathtaking landscapes, rich culture, and warm hospitality, Sikkim is a must-visit destination for any traveler.
In this comprehensive travel guide, we'll help you plan your perfect Sikkim adventure for 2023. From practical tips to the best things to do and delicious local cuisine, we've got you covered.
Before You Go
Travel Permits

Sikkim requires an Inner Line Permit (ILP) for Indian tourists and a Protected Area Permit (PAP) for foreigners. You can obtain these permits in advance or upon arrival. Make sure to carry valid identification and passport-sized photographs.

Pack Smart

Given the region's variable climate, pack layers and prepare for both cold and warm weather. Don't forget essentials like comfortable walking shoes, sunscreen, and a good camera to capture the stunning landscapes.

Respect Local Culture

Sikkim is known for its vibrant culture and spirituality. When visiting monasteries or sacred sites, dress modestly and respect local customs. Always ask for permission before taking photographs.
Getting There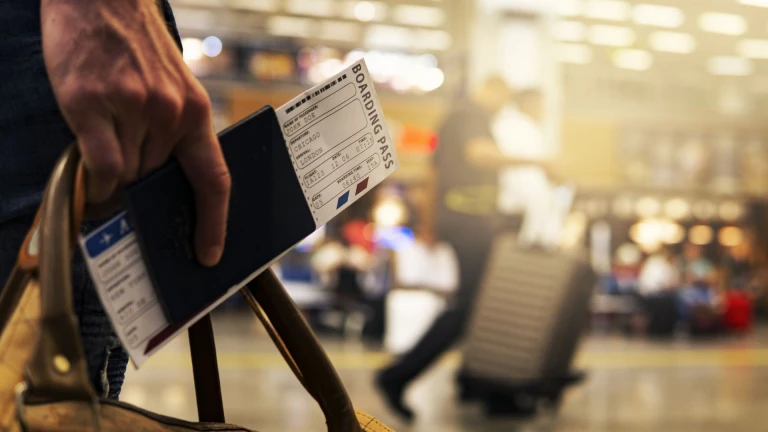 Travelling
By Air

The nearest airport is Bagdogra Airport in West Bengal. From there, you can hire a taxi or take a shared cab to Gangtok, the capital of Sikkim. The scenic drive takes around 4-5 hours.

By Train

New Jalpaiguri (NJP) is the nearest major railway station. From NJP, you can travel to Sikkim by road, hiring a taxi or taking a shared cab. The journey is around 4-5 hours to Gangtok.
Where to Stay
Gangtok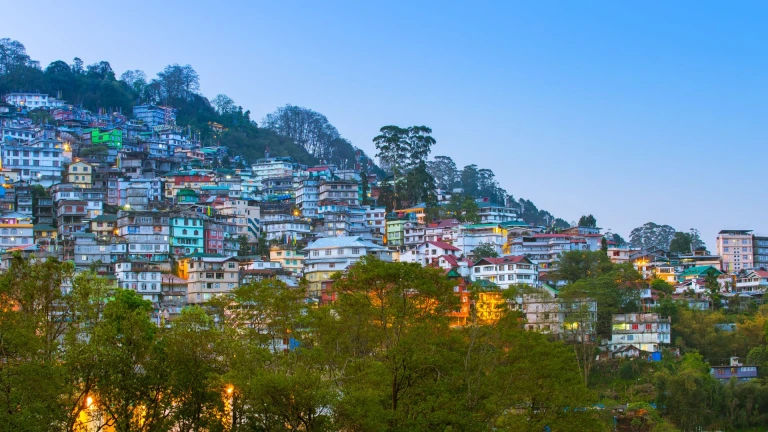 Gangtok, Sikkim
Gangtok offers a wide range of accommodation options to suit all budgets. From luxury resorts with stunning views of the Himalayas to cozy guesthouses and budget hotels, you'll find something to match your preferences.
Read more: Gangtok Tourism 2023: Discover the Best of Gangtok, India
Lachung and Lachen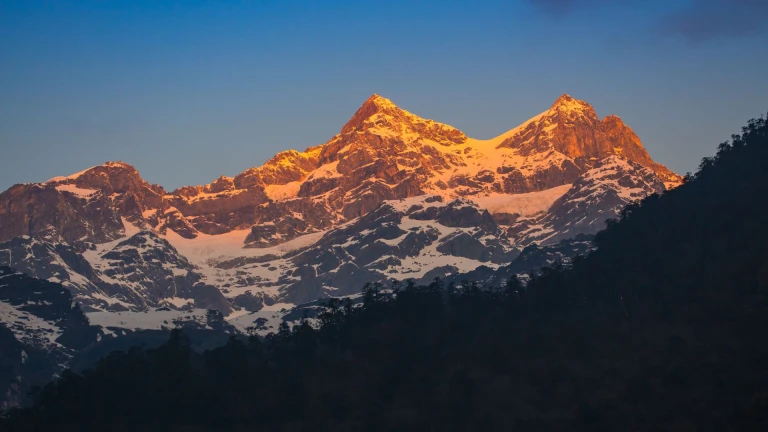 Lachung and Lachen, Sikkim
For those looking to explore North Sikkim, Lachung and Lachen are excellent base camps. These areas offer homestays, hotels, and resorts that cater to trekkers and nature enthusiasts.
Pelling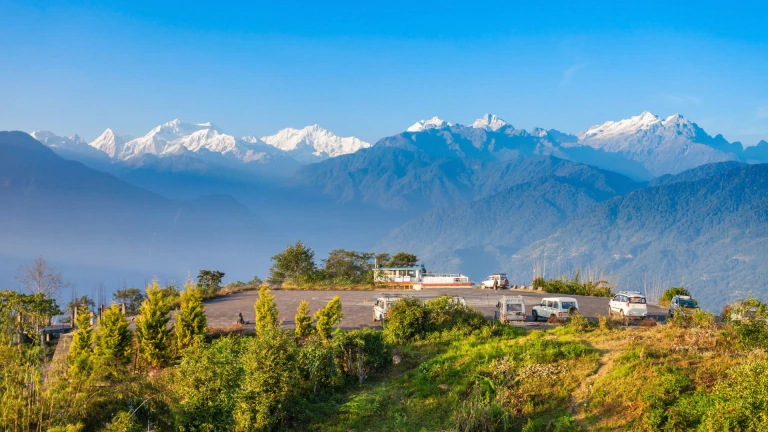 Pelling, Sikkim
If you're planning to explore West Sikkim and visit Pemayangtse Monastery, Pelling has charming hotels and guesthouses with mesmerizing views of the Kanchenjunga mountain range.
Best Time to Visit
Sikkim is a year-round destination, but the best time to visit depends on your interests:
Spring (March to May)

This is an ideal time to witness blooming rhododendrons, clear skies, and pleasant weather. It's also great for trekking and outdoor activities.

Monsoon (June to September)

While the monsoon brings lush green landscapes, heavy rainfall can disrupt travel plans. If you're an adventure seeker and can handle the rain, you can visit during this time.

Autumn (October to November)

Autumn is the post-monsoon season when Sikkim is at its most vibrant. The skies are clear, and the weather is pleasant, making it perfect for sightseeing.

Winter (December to February)

If you want to experience snowfall and enjoy a peaceful atmosphere, visit in winter. Do note that some areas may be inaccessible due to heavy snow.
Local Transportation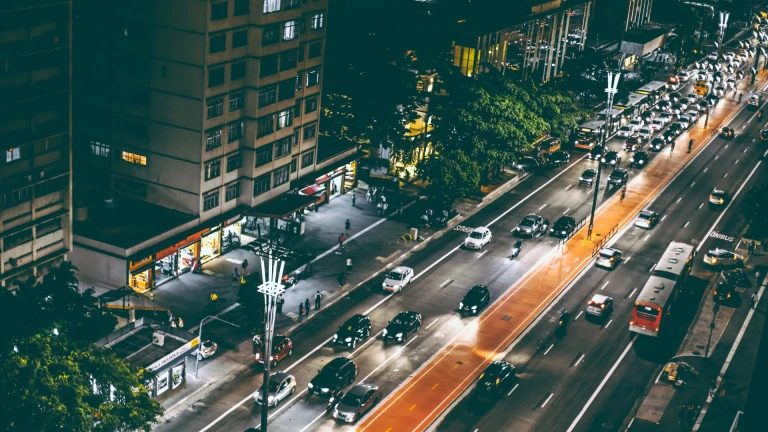 Transportation
Taxis
Taxis are the primary mode of transportation within Sikkim. You can hire a cab for local sightseeing or longer journeys. Make sure to agree on the fare before starting your trip.
Shared Cabs
Shared cabs are a cost-effective way to get around, especially for traveling between cities. You'll find shared cabs at taxi stands and in popular tourist areas.
Top Things to Do
Visit Tsomgo Lake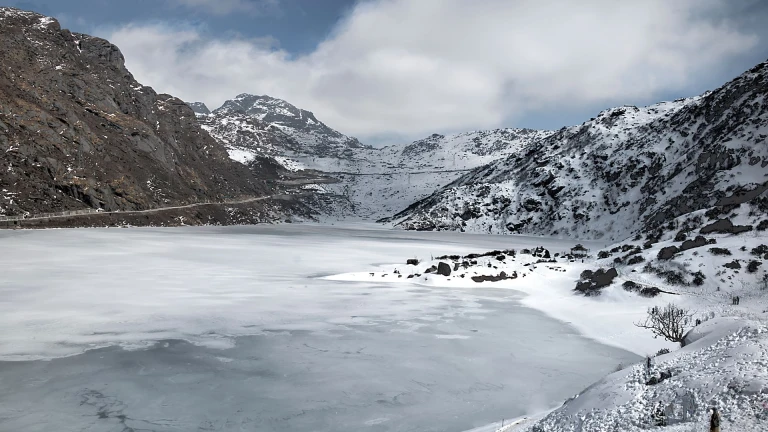 Tsomgo Lake, Sikkim
Nestled at an altitude of 12,310 feet, this glacial lake is a sight to behold. The surrounding landscapes and yaks add to the charm.
Explore Nathula Pass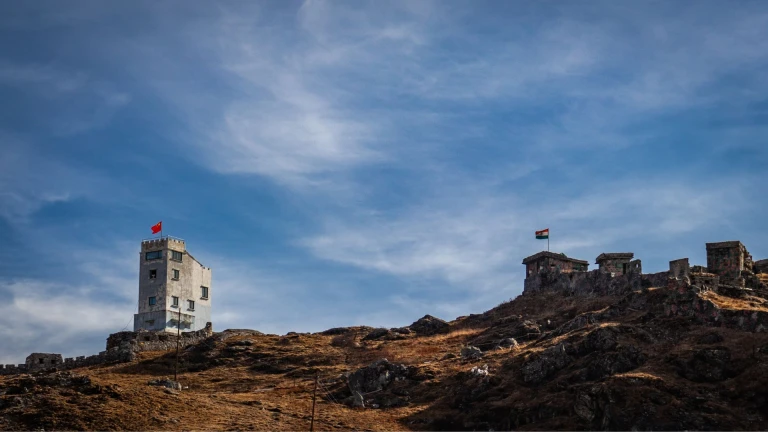 Nathula Pass, Sikkim
Located on the Indo-China border, Nathula Pass offers a breathtaking panoramic view of the Himalayas. It's open to Indian tourists with permits.
Pemayangtse Monastery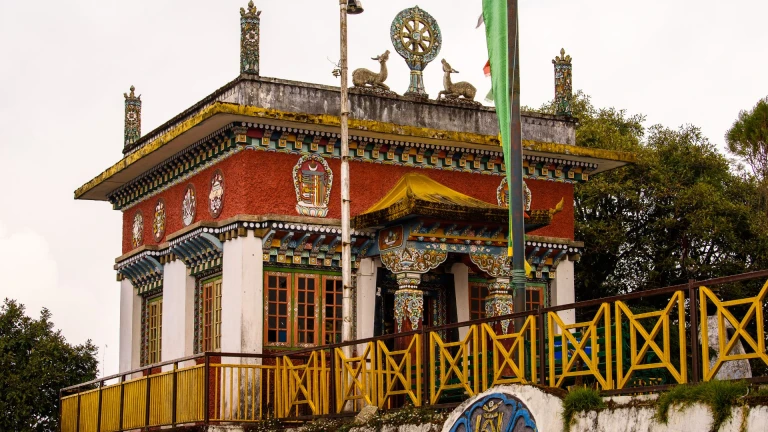 Pemayangtse Monastery, Sikkim
Marvel at the ancient Buddhist art and stunning architecture of this monastery, which dates back to 1705.
Yumthang Valley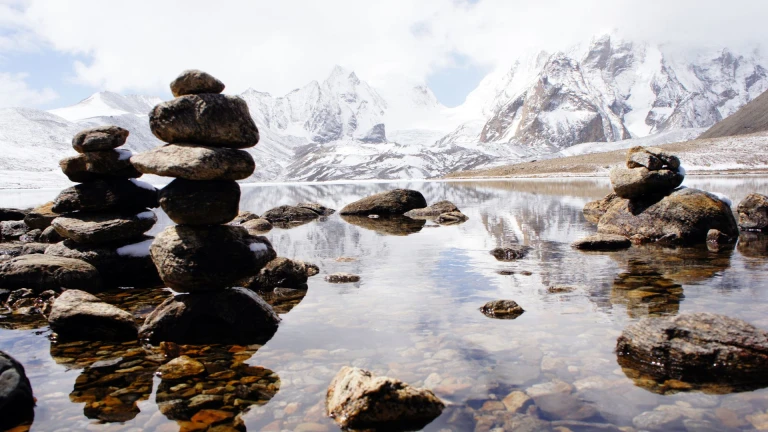 Yumthang Valley, Sikkim
Known as the "Valley of Flowers," this place is a visual delight with its meadows of wildflowers and hot springs.
Trekking Adventures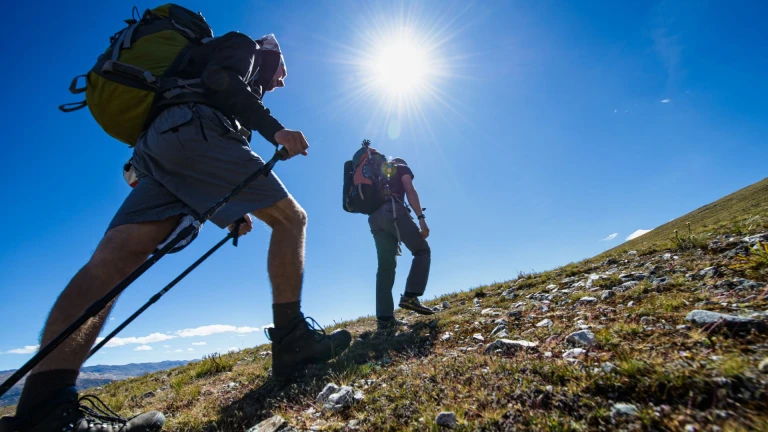 Trekking
Sikkim offers numerous trekking opportunities, including the Goecha La trek, Singalila Ridge trek, and more. These treks let you experience the pristine wilderness of Sikkim.
Read more: Beginner's Guide to Trekking in India: Backpack Essentials and Packing Tips
Must-Try Local Food
Momos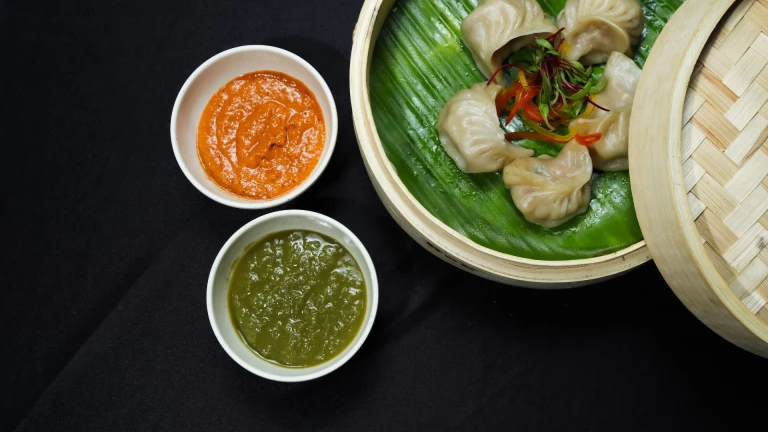 Momos
These delicious dumplings are available in both vegetarian and non-vegetarian options. Don't forget to try the popular aloo dumplings, called "aloo momos."
Thukpa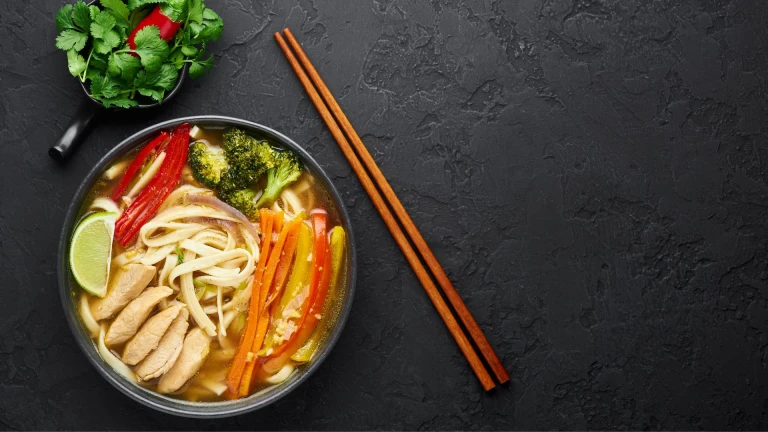 Thukpa
A hearty noodle soup, often flavored with vegetables or meat. It's a perfect comfort food after a long day of exploring.
Phagshapa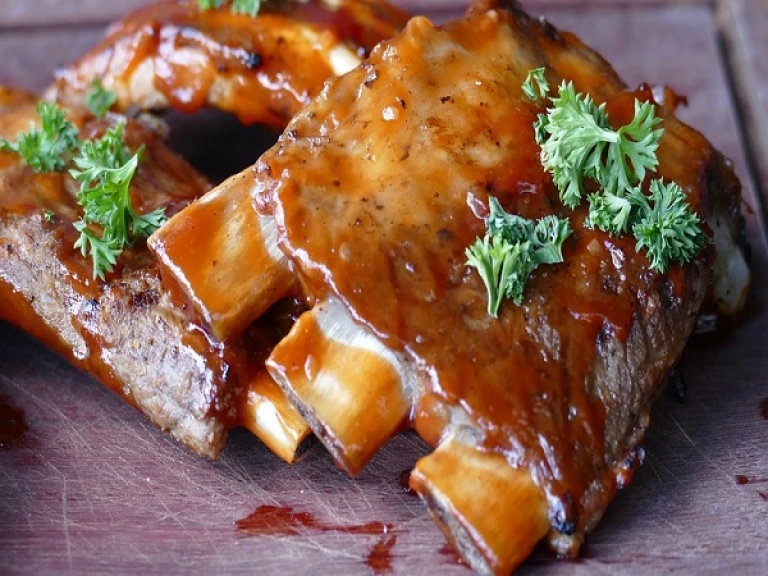 Phagshapa Img: Sangita's Kitchen
A traditional Sikkimese dish made from pork, radishes, and dried red chilies. It's a spicy and savory treat.
Gundruk and Sinki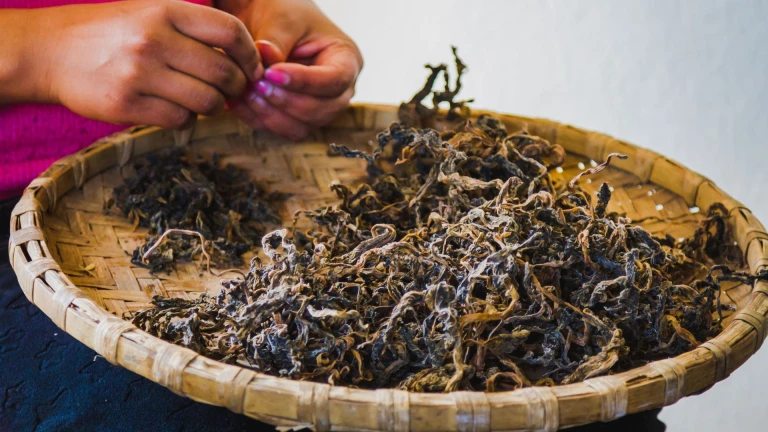 Gundruk and Sinki
These fermented leafy greens are a Sikkimese specialty. They are typically served as a side dish.
Chhurpi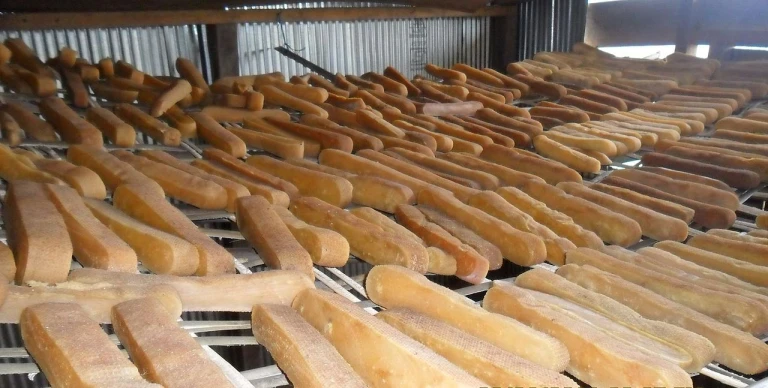 Chhurpi
Sikkim is known for its cheese, and chhurpi is a unique, hard cheese made from cow's milk. It's often chewed like a gum.
Exploring Sikkim in 2023 promises to be an unforgettable experience. From the stunning landscapes to the rich culture and delectable cuisine, this guide has provided you with all the information you need to plan your adventure. Remember to respect the local culture, and immerse yourself in the beauty of Sikkim. Happy travels!