Gangtok, the capital city of Sikkim, is an entrancing blend of natural beauty and cultural exuberance. Nestled amidst the Eastern Himalayas, this vibrant city has been a favored destination for travelers from around the world. 
In 2023, Gangtok has more to offer than ever before. With modern attractions complementing its age-old charm, there's something for every type of traveler. 
Here's an in-depth look at Gangtok's splendors this year.
 1. Natural Attractions
Tsomgo Lake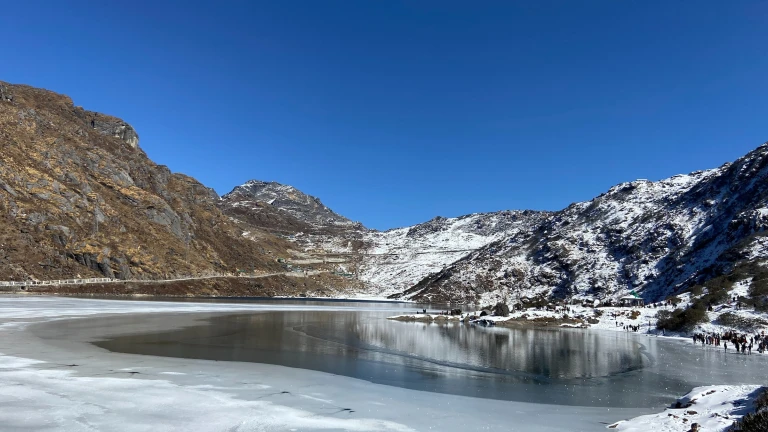 About 40 km from Gangtok, this oval-shaped glacial lake, also known as Changu Lake, is a must-visit. In winter, it's covered in snow, and in summer, it mirrors different shades of the sky.
Tashi View Point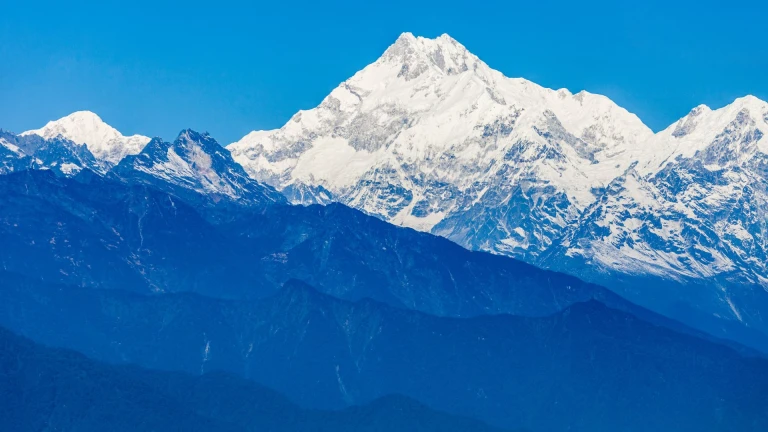 A perfect spot to witness the sun rising over the horizon and illuminating the peaks of Kanchenjunga.
 2. Spiritual Hubs
Rumtek Monastery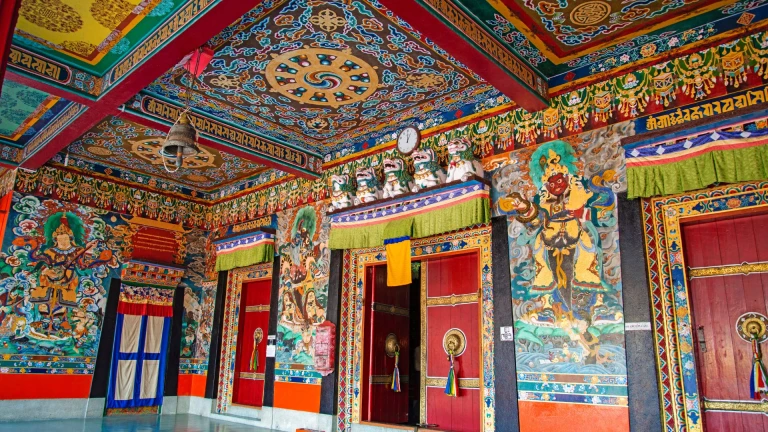 An epitome of Tibetan architecture, this monastery houses some of the rarest Buddhist scriptures and relics.
Enchey Monastery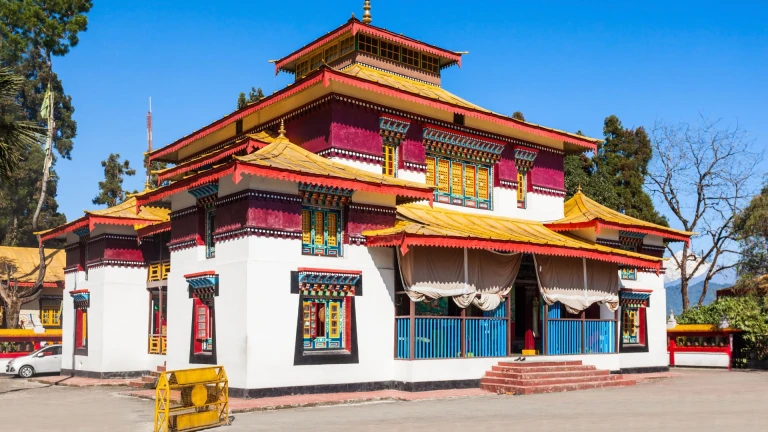 Built in 1909, this monastery is significant for its celebration of the Cham dance during the winter months.
Ganesh Tok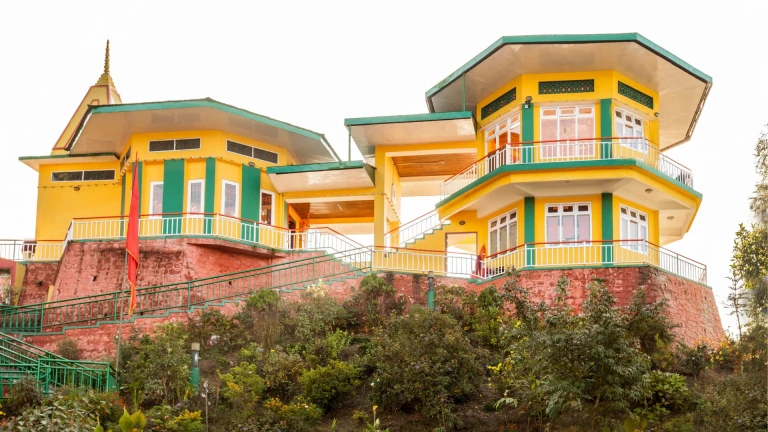 Apart from the temple dedicated to Lord Ganesha, it's a popular viewpoint that offers a sweeping vista of Gangtok.
 3. Cultural Attractions
Namgyal Institute of Tibetology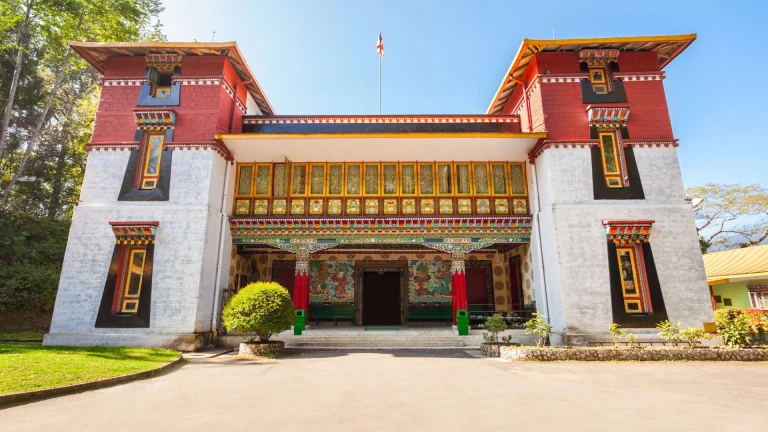 Dive into the world of Tibetan language, art, and culture. The museum here contains over 200 Buddhist icons, antique paintings, and other artifacts.
 Flower Exhibition Centre

Image Source: Sikkim Tourism
Located near the White Memorial Hall, it showcases a rich collection of orchids and other flora native to Sikkim.
 4. Adventure and Fun
Paragliding
For thrill-seekers, paragliding over the picturesque landscape of Gangtok is an unparalleled experience.
Yak Safari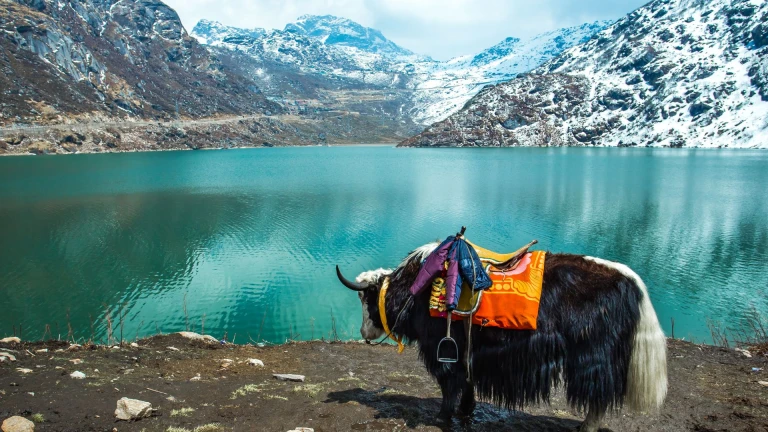 Explore the serene terrains of Tsomgo Lake on the back of a Yak, an adventure unique to Gangtok.
5. Shopping and Cuisine
MG Marg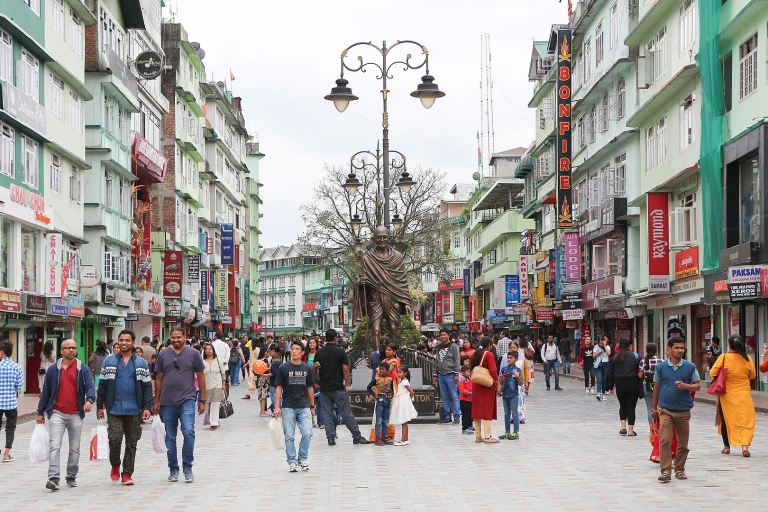 Image Source: Wikipedia
The central shopping hub with no vehicular traffic is lined with shops selling traditional Sikkimese handicrafts, Tibetan carpets, and much more. Don't forget to savor local delicacies like momos and thukpa in the many eateries.
Lal Bazaar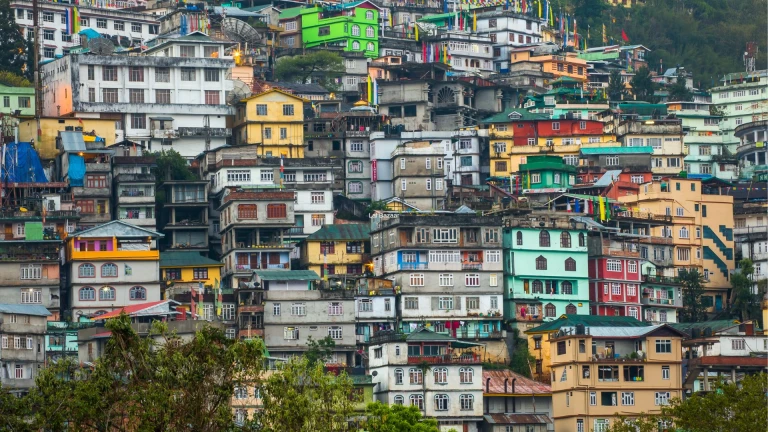 Held on Sundays, this market is a great place to buy local produce, traditional items, and experience the local way of life.
6. Stay Options
From luxury resorts with panoramic views to cozy homestays, Gangtok offers a myriad of options. Some notable mentions include the Mayfair Spa Resort & Casino, The Elgin Nor-Khill, and various eco-friendly homestays.
7. Connectivity
Gangtok is well-connected via road. The nearest airport is Pakyong Airport, about 30 km away. Shared taxis, buses, and private vehicles are readily available from major neighboring cities.
Travel Tips
1. The best time to visit Gangtok is from October to mid-December or from March to May.
2. Always carry a copy of your identity proof. For certain areas, like Tsomgo Lake, an Inner Line Permit is required for Indian nationals.
3. Respect local customs, especially in religious places.
Also Read: Top 13 Global Halloween Destinations for 2023
Gangtok retains its timeless charm while offering modern amenities and attractions. It's a destination where tranquility meets vibrancy, making it perfect for both relaxation and adventure. As the city continues to evolve, one thing remains constant: the warm hospitality of its people, making every visitor's experience truly unforgettable.