Rajasthan, the land of kings, mesmerizes visitors with its vibrant culture, rich history, and breathtaking landscapes. One of the best ways to carry a piece of this enchanting state back home is by collecting unique souvenirs that encapsulate the essence of Rajasthan.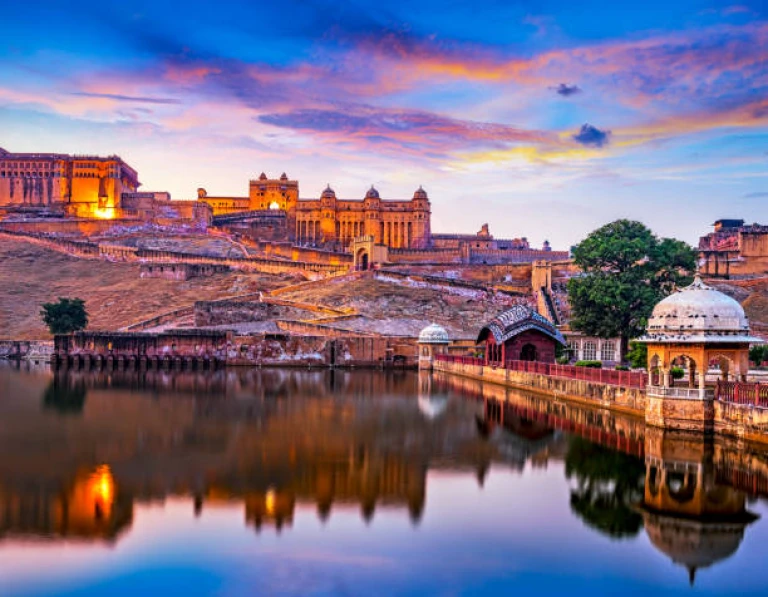 In 2023, the markets of Rajasthan will continue to offer a diverse range of treasures that reflect the artistic prowess and cultural heritage of the region.
1. Jaipur's Block-Printed Textiles: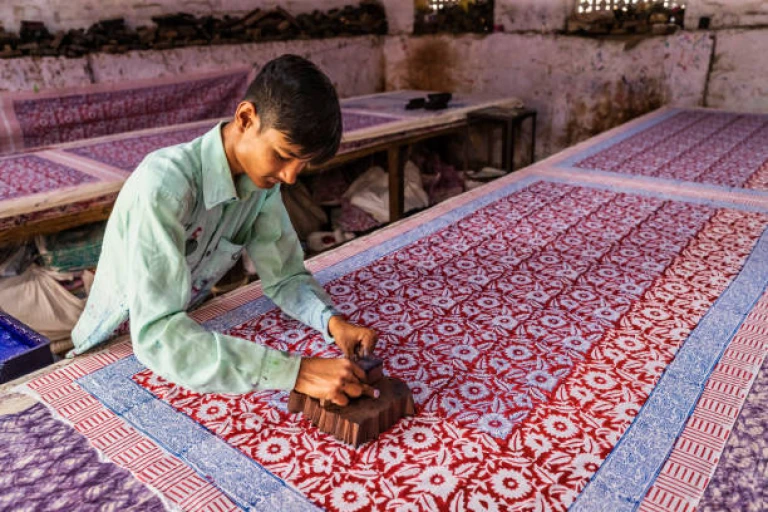 Begin your souvenir hunt in the Pink City, Jaipur, known for its exquisite block-printed textiles. These textiles, adorned with intricate patterns and vibrant colors, are perfect for bringing a touch of Rajasthan's royal elegance to your home. Look for bedspreads, tablecloths, and scarves that showcase the craftsmanship of local artisans.
Where to buy: Johari Bazaar, Bapu Bazaar, and Anokhi are popular markets.

Price: bedspreads can range from ₹800 to ₹3000, scarves from ₹200 to ₹800.
Also read: Amber Fort in Jaipur: Everything You Need to Know
2. Blue Pottery from Jodhpur: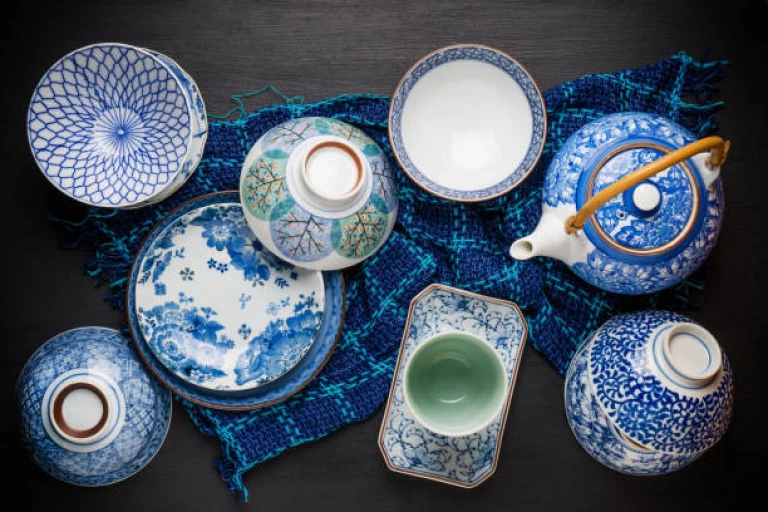 Jodhpur, the Blue City, is famed for its distinctive blue pottery. Crafted from a unique blend of quartz and raw glaze, these ceramics feature intricate hand-painted designs. Pick up blue pottery items like plates, bowls, and decorative tiles to add a touch of Rajasthani artistry to your living space.
Where to buy: Clock Tower Market and Mochi Bazaar are known for blue pottery.

Price: Blue pottery items vary, with plates starting from ₹300 and decorative tiles ranging from ₹200 to ₹1000.
3. Udaipur's Miniature Paintings:
Udaipur, the City of Lakes, is renowned for its miniature paintings that depict intricate scenes from Rajasthani folklore and mythology. These delicate artworks make for captivating souvenirs and are available in various sizes and styles. Whether framed or as postcards, they are a testament to the state's rich artistic traditions.
Where to buy: Hathi Pol Bazaar and Bada Bazaar are good places to find miniature paintings.

Price: Depending on size and intricacy, paintings can range from ₹500 to ₹5000.
Also read: Top 10 Rajasthan Adventure Sports for the Brave
4. Camel Leather Articles from Jaisalmer: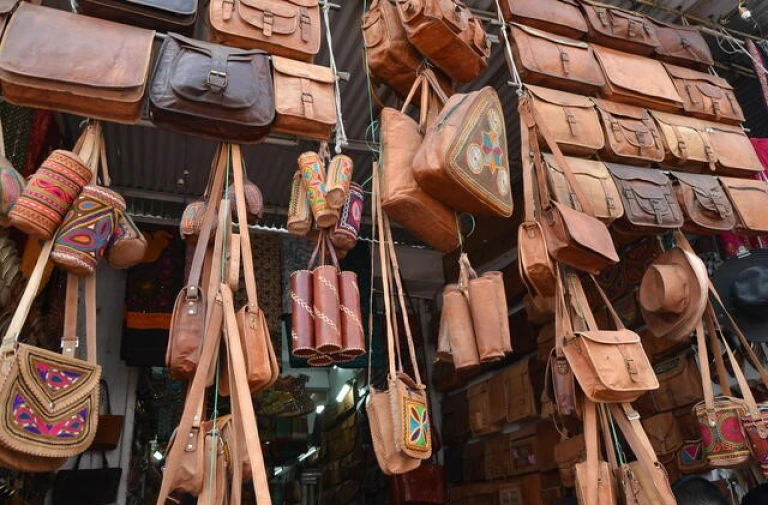 Jaisalmer, the Golden City, offers a unique souvenir experience with its camel leather products. From intricately designed bags and wallets to comfortable footwear, these items showcase the durability and craftsmanship of Rajasthan's skilled leather artisans. A camel leather item is not only a stylish accessory but also a symbol of the desert state's rugged charm.
Where to buy: Sadar Bazaar in Jaisalmer is known for its leather goods.

Price: Camel leather bags can range from ₹1000 to ₹5000, and wallets from ₹500 to ₹1500.
5. Rajasthani Jewelry: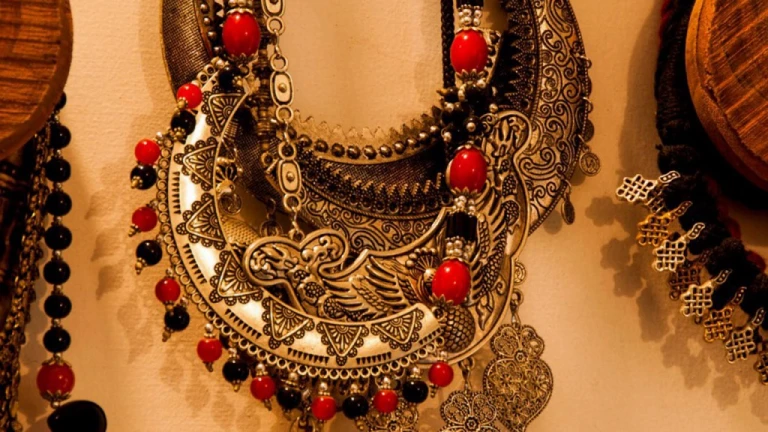 Explore the bustling markets of Rajasthan for traditional Rajasthani jewelry. Kundan and Meenakari jewelry, known for their elaborate designs and vibrant colors, are popular choices. From earrings to necklaces, these pieces are timeless and reflect the opulence of Rajasthan's royal history.
Where to buy: Johari Bazaar in Jaipur is a jewelry hub.

Price: Kundan and Meenakari jewelry sets can range from ₹2000 to ₹20,000 or more, depending on the intricacy and materials.
Also read: Top 10 Places Every Traveler Should Experience in Rajasthan
6. Sanganeri Print Fabrics from Sanganer: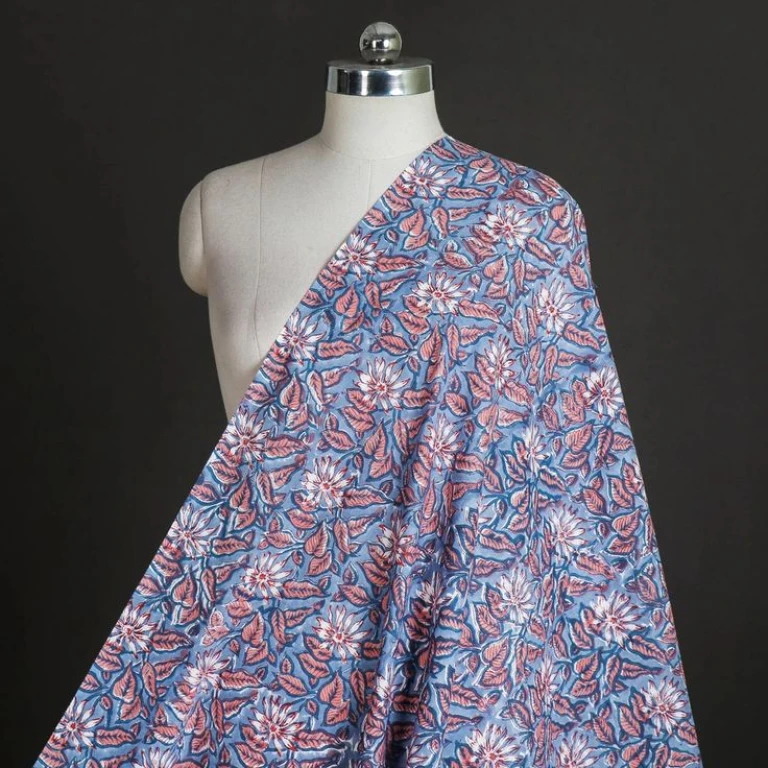 Sanganer, a town near Jaipur, is famous for its hand-block printing. The Sanganeri print fabrics, with their intricate floral patterns, are ideal for creating unique garments, cushion covers, or tablecloths. Embrace the traditional craftsmanship of Rajasthan with these colorful and lively textiles.
Where to buy: Sanganer itself is a great place, and Jaipur markets like Johari Bazaar also offer these fabrics.

Price: Sanganeri print fabrics can range from ₹200 to ₹1000 per meter.
7. Rajasthani Quilts and Bedspreads: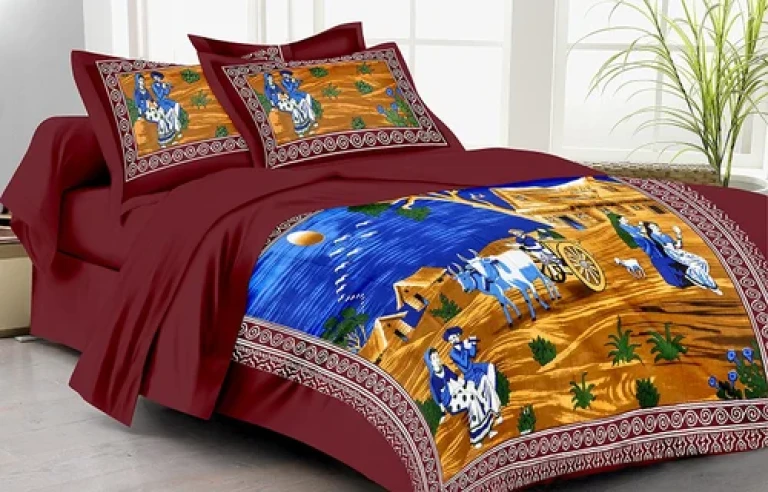 Seek out the warm and vibrant quilts and bedspreads that showcase the traditional Rajasthani quilting techniques. These cozy and aesthetically pleasing textiles often feature bright colors and intricate embroidery, adding a touch of Rajasthan's warmth to your home.
Where to buy: Bapu Bazaar in Jaipur is a good place to find textiles.

Price: Traditional quilts and bedspreads can range from ₹1000 to ₹5000, depending on size and detailing.
Also read: Pushkar Fair 2023: Embark on a Colorful Journey
8. Rajasthani Puppets (Kathputli):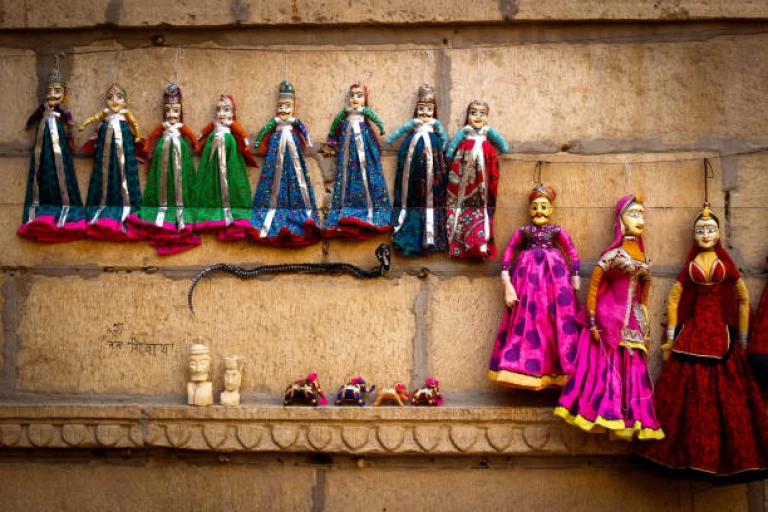 Kathputli, traditional Rajasthani puppets, are not just children's toys but also beautiful pieces of art. These handcrafted puppets, dressed in traditional Rajasthani attire, make for unique and culturally rich souvenirs. Display them as decorative pieces or use them to narrate traditional stories.
Where to buy: puppet shops in Jaipur's Amer and City Palace areas.

Price: Kathputli puppets can range from ₹200 to ₹1000, depending on size and intricacy.
9. Rajasthani Mojaris (Traditional Footwear):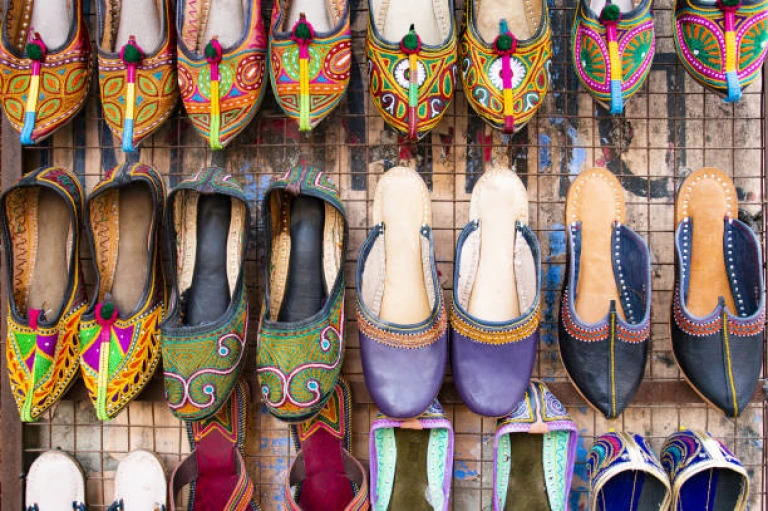 Step into the traditional footwear of Rajasthan, known as mojaris. These intricately embroidered and colorful shoes are not only comfortable but also a stylish accessory. They come in various designs and sizes, making them the perfect gift or personal keepsake.
Where to buy: Bapu Bazaar in Jaipur and local markets in Jodhpur.

Price: Traditional mojaris can range from ₹500 to ₹2000, depending on the embroidery and design.
Also read: Udaipur, Rajasthan becomes The First Wetland City of India
As you weave through the vibrant markets and charming cities of Rajasthan in 2023, let the diverse array of souvenirs available be a testament to the state's rich cultural tapestry.
Each item you choose will not only be a memento of your journey but also a tangible piece of Rajasthan's timeless allure.
Whether it's the vivid textiles of Jaipur, the blue pottery of Jodhpur, or the intricate jewelry of Udaipur, the souvenirs of Rajasthan promise to bring a touch of royal splendor to your life.