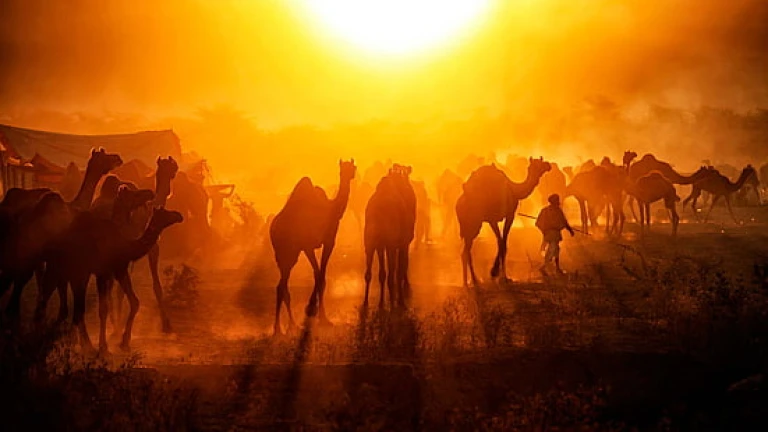 The Pushkar Fair, also known as the Pushkar Camel Fair, is a vibrant and culturally rich festival in Rajasthan. It blends spirituality, culture, and livestock trading, attracting thousands of visitors from around the world.
The main highlight is the camel trading, where thousands of beautifully decorated camels are bought and sold.
Visitors can also witness folk dances, music competitions, and religious rituals, making the event an immersive experience of Rajasthan's rich heritage.
With its vibrant atmosphere and diverse offerings, the Pushkar Fair is a must-visit event for anyone seeking an authentic Indian cultural experience.
Also read: Udaipur, Rajasthan becomes The First Wetland City of India
Held at the start of the Hindu month of Kartik, the Pushkar Fair this year is from November 20 to 28.
Here are some key highlights and experiences you can expect at the Pushkar Fair in 2023:
Camel Trading: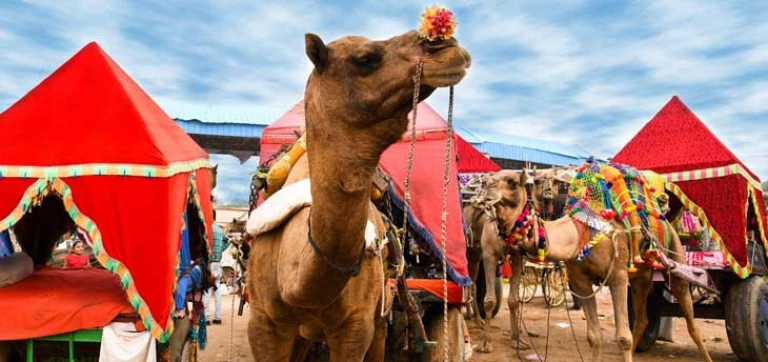 The Pushkar Fair is renowned for its camel trading activities. The fairgrounds come alive with the sight of thousands of camels, beautifully decorated with vibrant accessories like colorful saddles, beads, and bells.

Traders and farmers from various parts of Rajasthan and neighboring states converge here to buy and sell camels. It's a crucial event for the local economy and plays a significant role in the livelihoods of many people in the region.
Cultural Performances: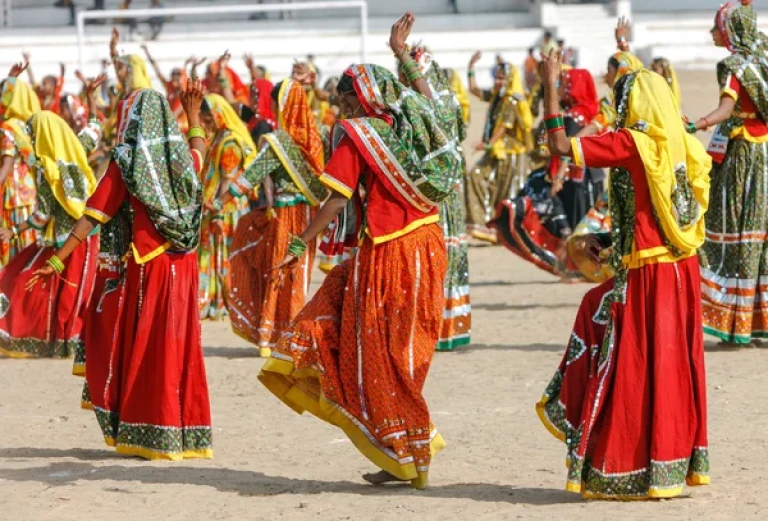 Throughout the fair, you can immerse yourself in the rich cultural heritage of Rajasthan. Local artists showcase their talents through traditional music, dance, and folk performances.

Dancers adorned in elaborate costumes move to the rhythmic beats of traditional instruments like the dholak, harmonium, and flutes. The performances often depict stories from Rajasthani folklore.
Camel races and competitions: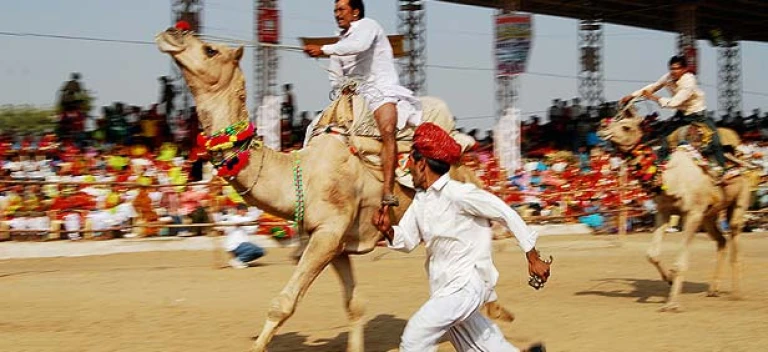 The fair hosts a series of entertaining events centered around camels. One of the most exciting is the camel race, where trained camels compete for victory in a spirited race across the desert sands.

Additionally, there are beauty contests for camels, where they are judged on factors like appearance, agility, and behavior. There are even competitions to find the most impressive mustache among men, adding a touch of humor to the proceedings.
Religious Significance: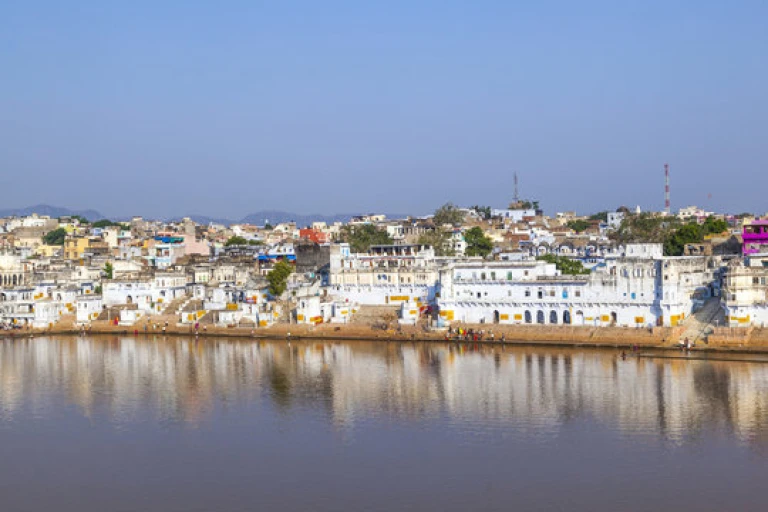 Pushkar holds great religious significance, particularly for Hindus. It is believed to be one of the few places in the world where a temple dedicated to Lord Brahma, the creator god in Hinduism, can be found.

Pilgrims flock to Pushkar during the fair to take a dip in the holy Pushkar Lake, which is said to have been created by a lotus flower dropped by Lord Brahma.
Hot Air Balloon Rides: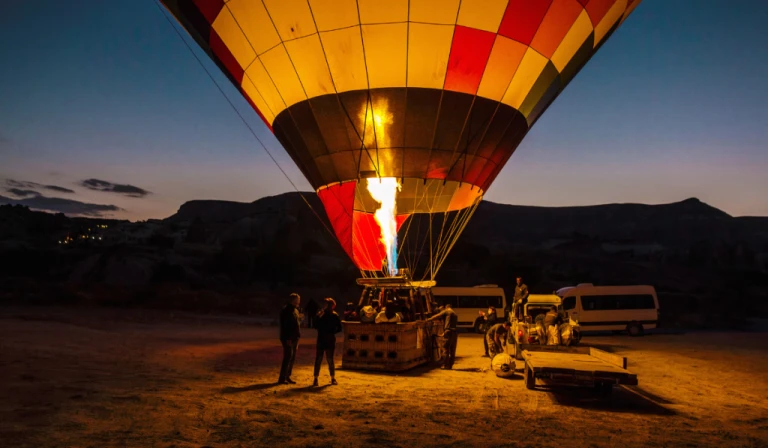 In recent years, hot air balloon rides have become a popular attraction at the Pushkar Fair. This offers visitors a unique perspective of the fairgrounds, the town of Pushkar, and the surrounding desert landscape.
Shopping Extravaganza: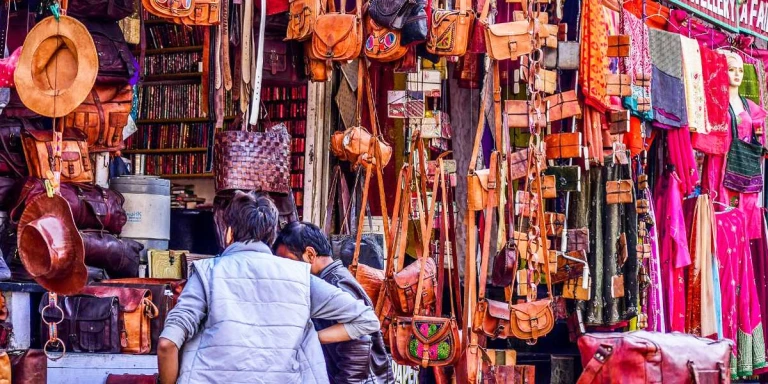 The fair is a shopper's delight, with a wide array of goods on offer. You can find everything from intricately embroidered textiles, jewelry, leather goods, and handicrafts to souvenirs representing Rajasthani culture.
Street Food Delights: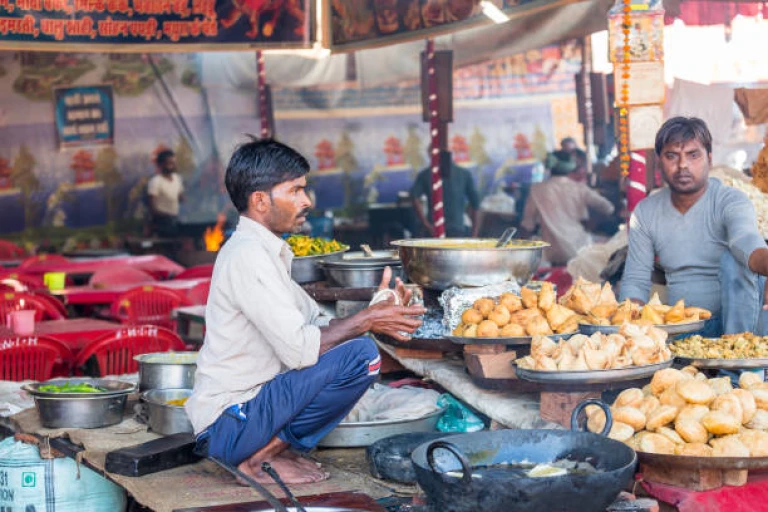 Foodies will have a field day at the Pushkar Fair. The fairgrounds are dotted with stalls and vendors serving up a delectable array of Rajasthani and North Indian cuisine. From spicy snacks like samosas and kachoris to sweet treats like malpua and jalebi, there's something to satisfy every palate.
Photography Opportunities: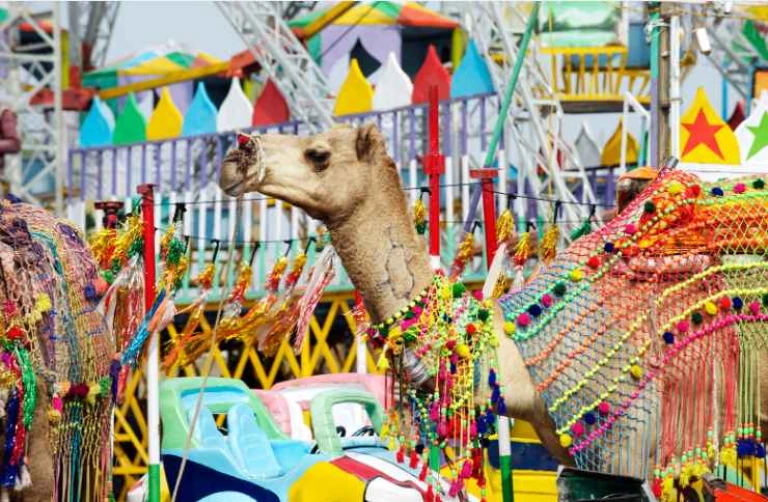 The vibrant colors, dynamic atmosphere, and diverse cultural experiences make Pushkar Fair a paradise for photographers. The fair offers a wealth of subjects, from the camels and their handlers to the lively crowds, traditional performers, and stunning desert landscapes.
Camping and Accommodations: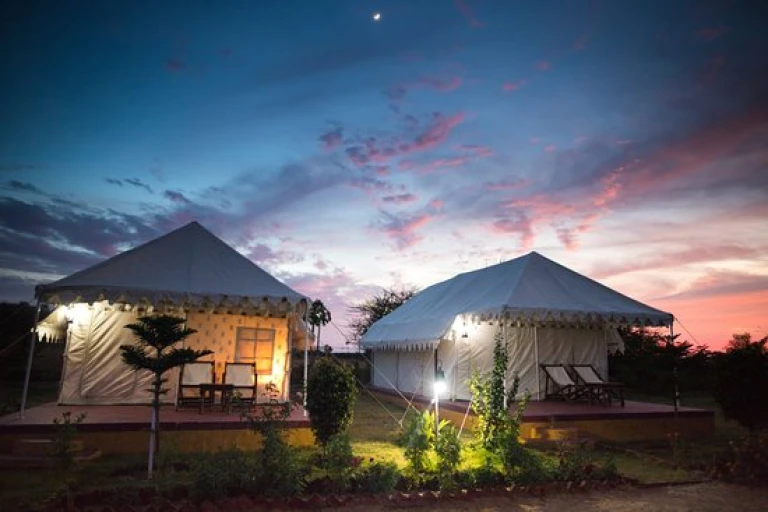 To fully immerse visitors in the experience, many organizers set up temporary campsites where visitors can stay. This provides a unique opportunity for desert camping, complete with comfortable amenities. However, due to the high demand, it's advisable to book accommodations well in advance.
Cultural Exchange: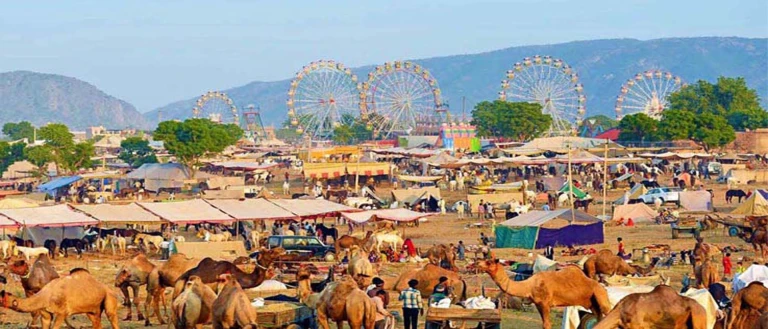 The Pushkar Fair attracts a diverse crowd of visitors and traders from around the world. This international presence creates a unique atmosphere for cultural exchange, allowing people from different backgrounds to come together and share their experiences and traditions.
Also read: Top 10 Places Every Traveler Should Experience in Rajasthan
Overall, the Pushkar Fair is a lively celebration of Indian culture and life that brings together business, spirituality, culture, and entertainment in a lively atmosphere.
It features performances of traditional Rajasthani music and dance, as well as the rich tapestry of Rajasthani customs.
In addition to taking part in religious ceremonies at the revered Pushkar Lake, visitors may peruse the bazaar, where merchants offer a wide range of merchandise.
For those looking for cultural immersion, or a closer relationship with God, the fair provides an engaging experience.