Rajasthan, often referred to as the "Land of Kings," is a vibrant and culturally rich state in northwestern India.
With its majestic palaces, desert landscapes, colourful festivals, and historical significance, Rajasthan is a must-visit destination for travellers seeking a unique and unforgettable experience.
In this consolidated article, we will explore the top 10 places that every traveller should experience when visiting Rajasthan, along with the local cuisines to savour and places to stay.

1. Jaipur - The Pink City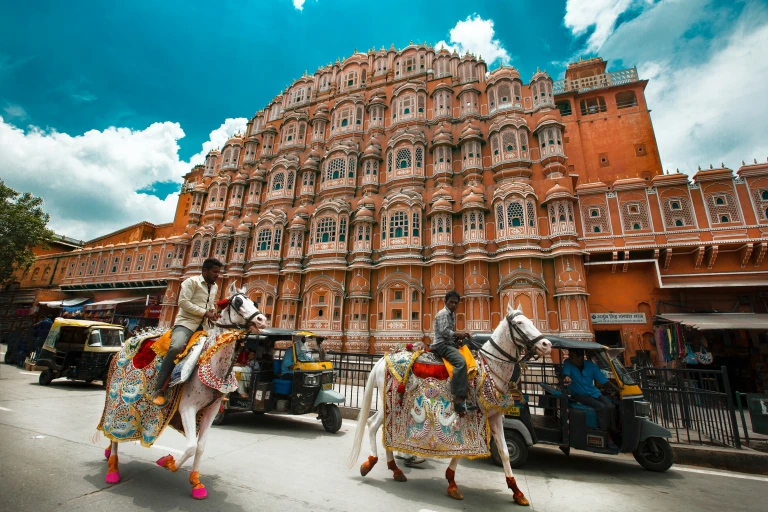 Jaipur, the capital of Rajasthan, is known as the Pink City due to the terracotta-coloured buildings that adorn the city.

The city is a treasure trove of historical and architectural wonders, including the Hawa Mahal, City Palace, and the Amer Fort.

The bustling bazaars, filled with textiles, jewellery, and handicrafts, offer a delightful shopping experience.
Local Cuisine: Try the iconic Dal Baati Churma, a hearty meal of lentil curry, baked wheat rolls, and sweet crumbled wheat.
Don't forget to indulge in traditional Rajasthani sweets like Ghewar and Mawa Kachori.
Places to Stay: Options range from luxurious heritage hotels like the Rambagh Palace and Samode Haveli to boutique hotels like Alsisar Haveli and budget-friendly accommodations.
2. Udaipur - The City of Lakes
Udaipur, often referred to as the Venice of the East, is renowned for its stunning lakes, palaces, and romantic ambience.

The City Palace, Lake Pichola, and Jag Mandir are some of the must-visit attractions.

A boat ride on Lake Pichola with the backdrop of the City Palace is a magical experience.
Local Cuisine: Relish Laal Maas, a fiery mutton curry, and Rajasthani Thali that offers a variety of flavours. End your meal with a slice of delicious Mewari Paan.
Places to Stay: Udaipur offers a range of lakeside hotels such as The Oberoi Udaivilas and Taj Lake Palace, as well as charming guest houses like Udai Kothi.
3. Jodhpur - The Blue City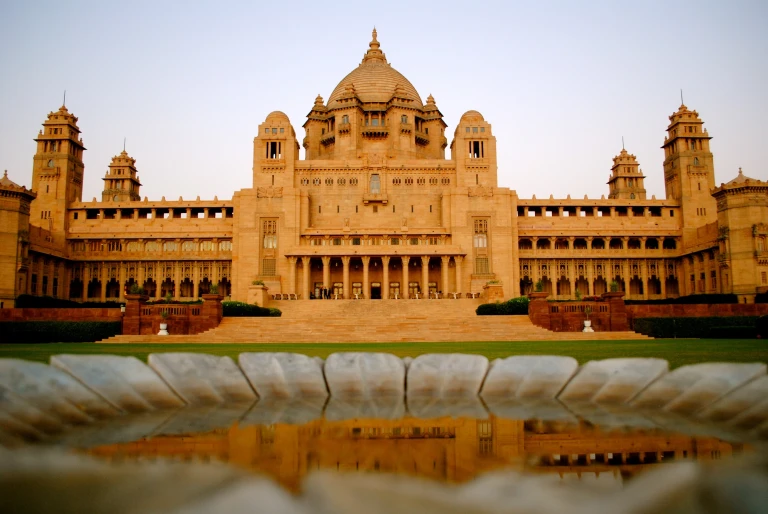 Jodhpur, the Blue City, is famous for its azure-painted houses and the mighty Mehrangarh Fort.

Exploring the intricate architecture of the fort and getting lost in the bustling streets of the old city, brimming with spices and handicrafts, is a memorable experience.
Local Cuisine: Sample the famous Mirchi Vada, a spicy green chilli stuffed with masala and deep-fried, and Makhaniya Lassi. Don't miss the authentic Rajasthani snacks available at local stalls.
Places to Stay: Stay in the lap of luxury at Umaid Bhawan Palace or enjoy the rustic charm of Raas Jodhpur. Budget travellers can find comfortable accommodations at Kothi Heritage.
4. Jaisalmer - The Golden City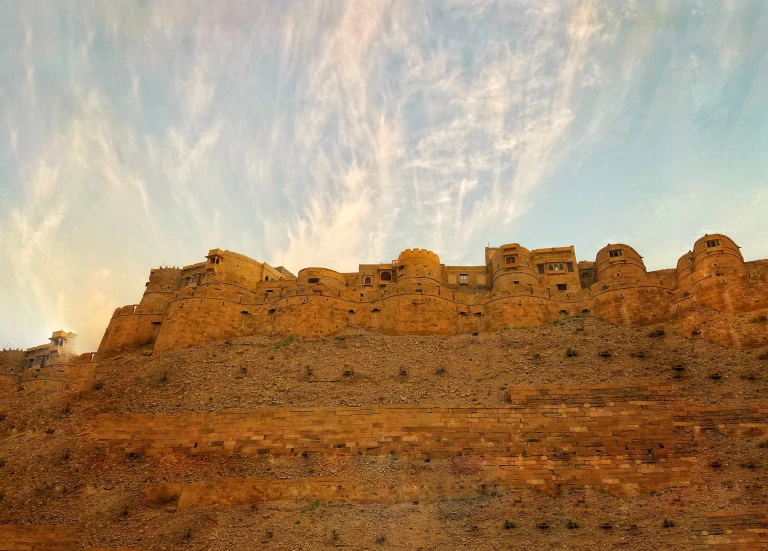 Jaisalmer, situated in the heart of the Thar Desert, is a mesmerizing city known for its golden sandstone architecture.

The Jaisalmer Fort, known as the Sonar Qila, is a UNESCO World Heritage Site.

A desert safari is a must-do activity, allowing travellers to witness the stark beauty of the desert and experience a night under the starry sky.
Local Cuisine: Savor Dal Baati, Gatte ki Sabzi (gram flour dumplings in gravy), and Ker Sangri (a traditional Rajasthani vegetable dish). Enjoy local sweets like Churma Ladoo.
Places to Stay: Experience the desert's magic at Suryagarh Jaisalmer or Gorbandh Palace. For budget options, consider Desert Tulip Hotel and Resort.
Also Read: Top 10 Wildlife Safaris that you must Experience in India
5. Pushkar - The Holy Town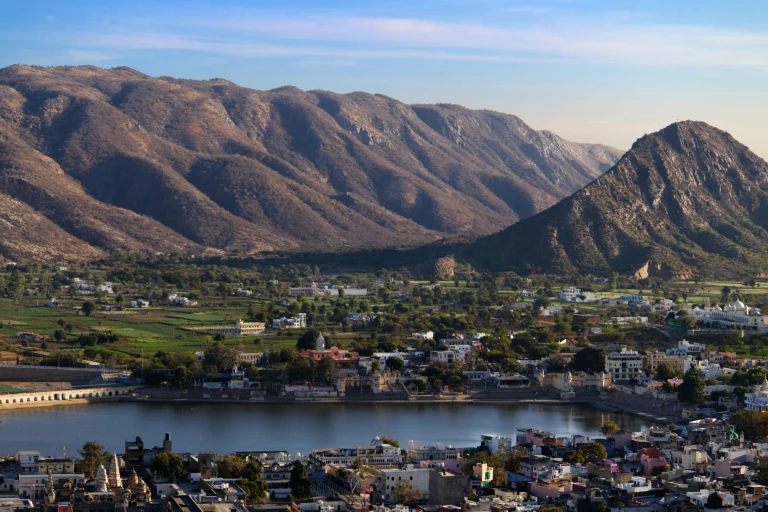 Pushkar, with its sacred Pushkar Lake and the only Brahma Temple in the world, is a significant pilgrimage site for Hindus.

The town is also famous for its annual Pushkar Camel Fair, where thousands of camels and livestock are traded and adorned in vibrant attire.
Local Cuisine: Taste Rajasthani Malpua, a sweet pancake-like dessert, and Aloo Puri for breakfast. Explore the local cafes and indulge in international cuisine.
Places to Stay: Stay at the serene Ananta Spa and Resorts or the charming Inn Seventh Heaven. Pushkar offers a variety of guesthouses and budget-friendly options.
6. Bikaner - The Camel Country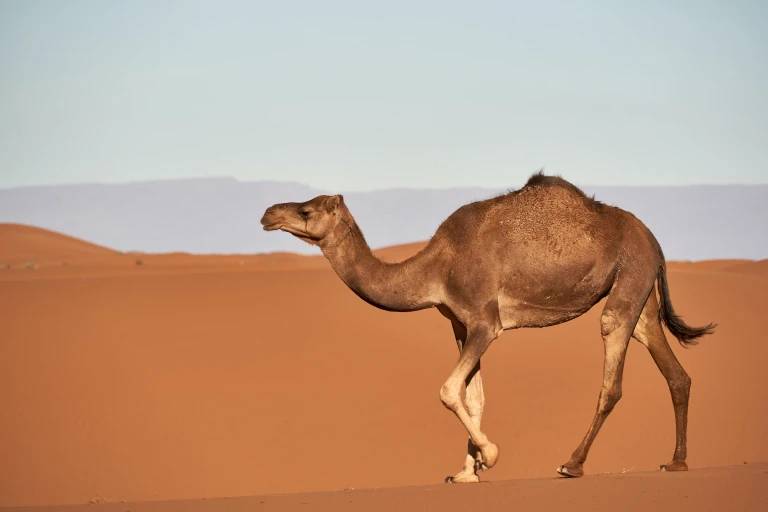 Bikaner is synonymous with camels and is famous for its camel safaris.

The Junagarh Fort, with its intricate architecture, and the Karni Mata Temple, home to thousands of rats considered sacred, are key attractions.

Don't forget to savour Bikaner's delectable snacks like bhujia and rasgulla.
Local Cuisine: Relish Bhujia, a spicy fried snack, and Rajasthani Kachori. Bikaner is also famous for its sweets, particularly Rasgulla and Ghevar.
Places to Stay: Choose from heritage hotels like Laxmi Niwas Palace and Gajner Palace, or opt for budget-friendly options like Hotel Desert Winds.
7. Ajmer - The Spiritual Retreat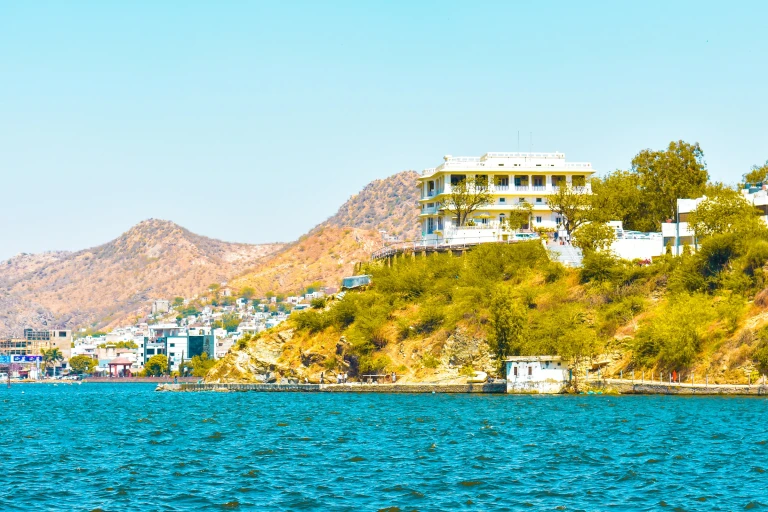 Ajmer is home to the revered Ajmer Sharif Dargah, the shrine of Sufi saint Khwaja Moinuddin Chishti.

Pilgrims from various faiths visit this holy place to seek blessings.

The Ana Sagar Lake and the nearby Adhai Din Ka Jhopra Mosque are also worth exploring.
Local Cuisine: Try the delicious Sohan Halwa and Kesariya Lassi. Don't forget to sample the local street food, including kachori, samosa, and chaat.
Places to Stay: Hotel Merwara Estate offers a heritage experience, while Hotel Ambassador and Hotel Regal are excellent budget choices.
8. Ranthambore National Park - The Wildlife Haven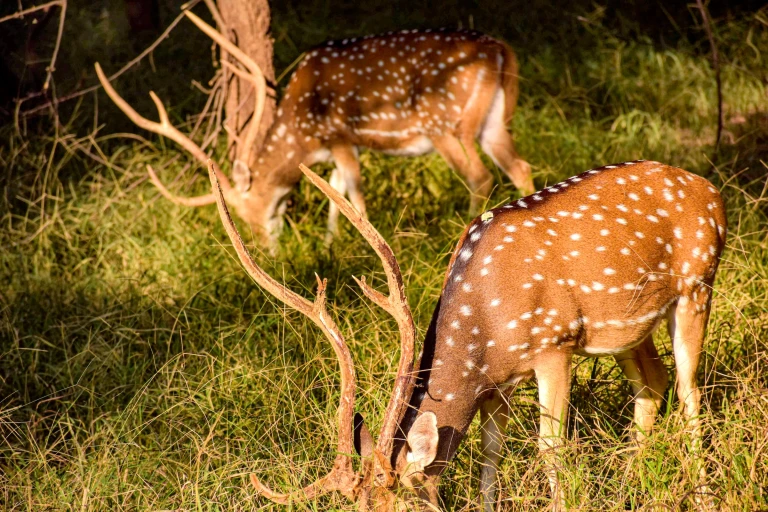 Ranthambore National Park is one of India's premier tiger reserves and offers thrilling wildlife safaris.

Apart from tigers, the park is home to leopards, sloth bears, and a variety of bird species.

The backdrop of the historic Ranthambore Fort adds to the park's charm.
Local Cuisine: Enjoy Rajasthani-style thalis and North Indian cuisine at the jungle lodges and resorts in the area.
Places to Stay: Stay at one of the jungle resorts like Nahargarh Ranthambhore or the luxurious Oberoi Vanyavilas for an immersive wildlife experience.
9. Chittorgarh - The Fort City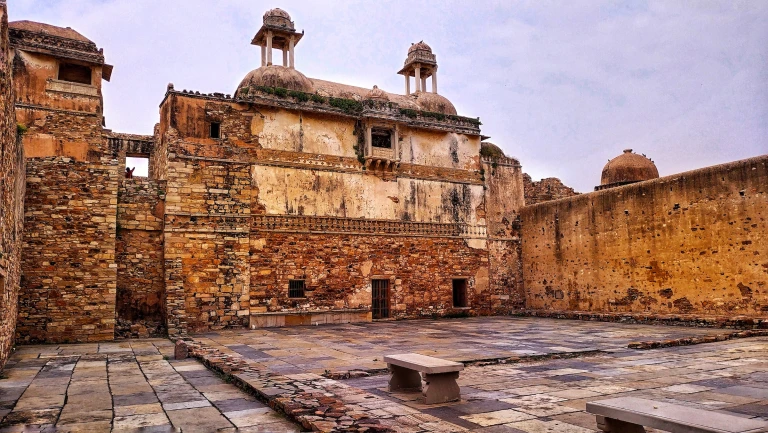 Chittorgarh boasts one of the largest forts in India, the Chittorgarh Fort.

The fort complex is a testament to the valour and sacrifice of Rajput warriors.

The Vijay Stambh (Victory Tower) and the Kirti Stambh (Tower of Fame) are notable structures within the fort.
Local Cuisine: Savor traditional Rajasthani curries and snacks at local restaurants and dhabas around the fort.
Places to Stay: Options include The Castle Bijaipur for a unique heritage stay and Hotel Padmini for budget travellers.
10. Shekhawati - The Open-Air Art Gallery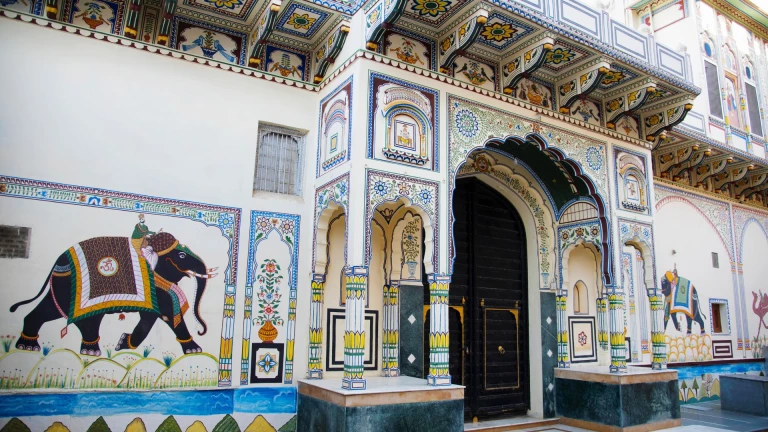 Shekhawati is a region in Rajasthan known for its exquisite frescoes and havelis (mansions) adorned with intricate artwork.

Towns like Mandawa, Nawalgarh, and Fatehpur offer a glimpse into the opulent lifestyles of Rajasthan's merchant families through their beautifully decorated havelis.
Local Cuisine: Relish Rajasthani dishes like Rajasthani Kadhi and Papad Ki Subzi. Try traditional sweets like Malai Ghewar and Anarasa.
Places to Stay: Choose from havelis turned into heritage hotels like Hotel Castle Mandawa or budget-friendly accommodations like Udai Vilas Palace.
Also Read: Exploring India's 2023 Cricket World Cup Venues: A Culinary and Cultural Journey
Exploring Rajasthan is not just about visiting iconic places; it's also about savouring the rich local cuisine and experiencing the unique accommodations that the state offers. From royal palaces to budget-friendly guesthouses, Rajasthan caters to travellers of all preferences and budgets. Getting on with these local flavours and staying in charming accommodations will enhance your journey through the "Land of Kings" and make it an unforgettable adventure.