Doha, Qatar's capital city, attracts visitors from all over the world due to its location on the Persian Gulf coast in the country's east. Doha, the Middle East's financial center and the world's most sought-after tourism destination, surprises every visitor. You must see all of the sites in Doha that you can. From its towering skyscrapers to its stunning waterfront promenade, Doha offers a unique blend of tradition and innovation.
The city's vibrant souqs, such as the famous Souq Waqif, showcase traditional Qatari culture, while futuristic buildings like the iconic Museum of Islamic Art represent its modern aspirations. Whether you're exploring the historic Al Zubarah Fort or indulging in a luxury shopping spree at the opulent Villaggio Mall, Doha promises an unforgettable experience for every traveler.
The top 10 places to visit
1. Recreational Fun at the Corniche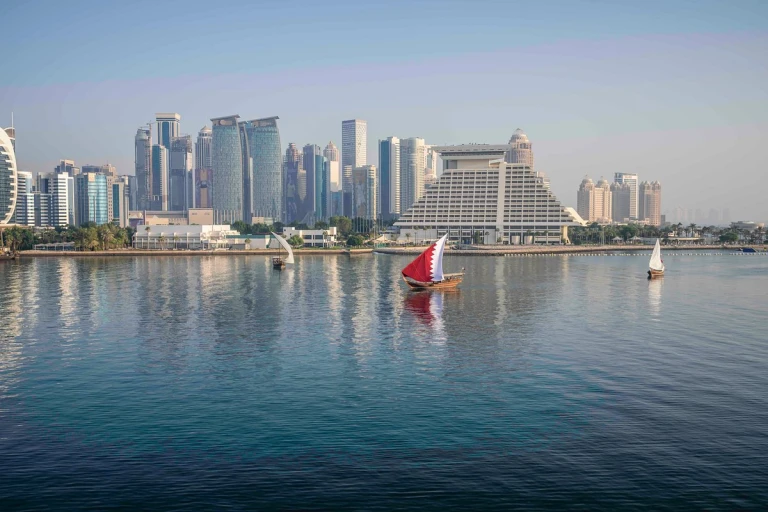 The Doha Corniche is a must-see attraction in Qatar. Corniche, a waterfront promenade that altered Doha's shoreline in the late 1970s and early 1980s, is a popular walking, cycling, and running destination. It is a popular site for morning exercise, but it also draws people who want to see the city skyline and enjoy beautiful sunsets.
With its beautifully maintained gardens and immaculate beaches, the Doha Corniche provides a tranquil getaway from the frenetic city life. It also has some prominent structures, such as the Museum of Islamic Art and the Pearl Monument, which add to its attraction as a must-see site in Qatar.
Location: Doha, Qatar
Timings: Open 24 hours
Price: No entry fee
Famous for: City skyline and beautiful sunsets
2.The Pearl: An Artificial Island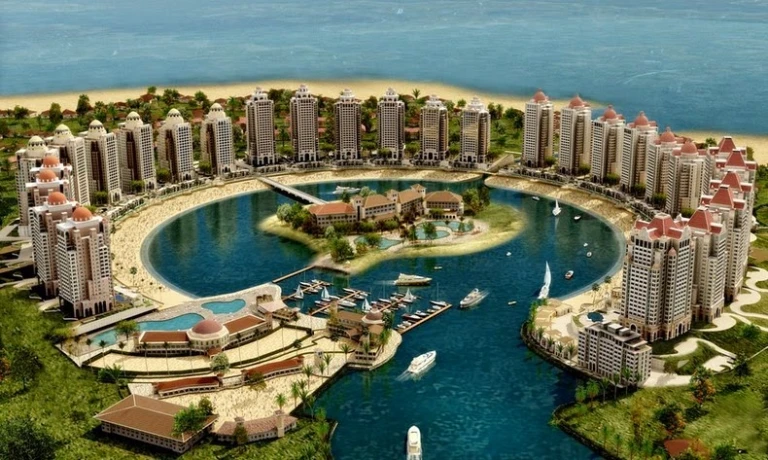 The Pearl is a man-made island located off the coast of Doha's West Bay Lagoon district. It is well-known for being the first piece of land in Qatar available for freehold ownership by foreigners. Tourists come here as one of the most popular places to visit in Doha to shop at the neighborhood's many high-end retail shops or simply stroll along the beautiful promenade overlooking the marina. With its beautiful architecture and seaside views, The Pearl provides a luxury and upmarket ambiance. Visitors may also enjoy a variety of dining options, ranging from fine dining establishments to informal cafés, making it an ideal location for food connoisseurs.
Location: Doha 7256 Qatar
Timings: 10 AM to 10 PM
Price: No entry fee
Famous for: luxury and upmarket shopping!
3. A Shopaholic's Love for the Souq Waqif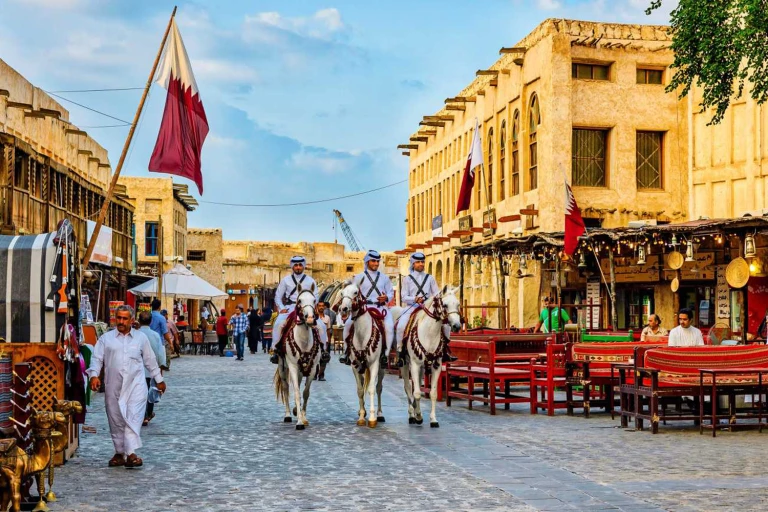 Souq Waqif is a one-stop shopping and dining experience. Visitors may meander through the alleyways, see the architectural marvels, and shop for embroideries, spices, perfumes, oud (a unique incense made from agarwood), and other products. If you have a layover in Qatar, this is one of the best places to visit close the Doha airport. Souq Waqif, with its colorful atmosphere and traditional charm, provides a one-of-a-kind cultural experience. Visitors may enjoy live performances, shisha at local cafés, and even a horse-drawn carriage ride around the lively market in addition to shopping and dining.
Location: Aspire Park Running Trail, Doha, Qatar
Timings: 10 AM to 12.00 PM, and 4:30 PM to 10 PM
Price: No entry fee
Famous for: Shopping and Dining
4.Architectural marvel: Museum of Islamic Art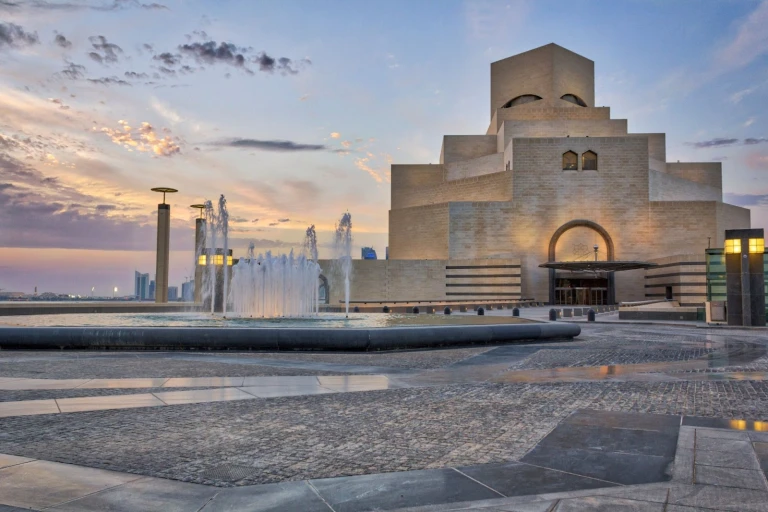 The Museum of Islamic Art, located in MIA Park on the Doha waterfront, is an architectural marvel and one of the most well-known attractions to visit in Doha. The Museum of Islamic Art, designed by world-renowned architect I.M. Pei, has the world's biggest collection of Islamic art.
While the paintings were acquired over a 1400-year period from three continents, the interiors are beautiful with spectacular geometric patterns of the Islamic world, making it one of the many spots to visit in Doha at night. It is certainly one of Doha's most well-known tourist attractions.
The museum's location on an artificial island in the Arabian Gulf adds to its allure, offering visitors stunning views of the Doha waterfront. Its iconic design, featuring a striking geometric façade and a grand atrium, further enhances the overall experience for art enthusiasts and architecture lovers alike.
Location: Doha, Qatar
Timings: 9 AM to 7 PM
Price: No entry fee
Famous for: Architecture and Islamic Art
5. Enjoy The Events At The Cultural Village Of Katara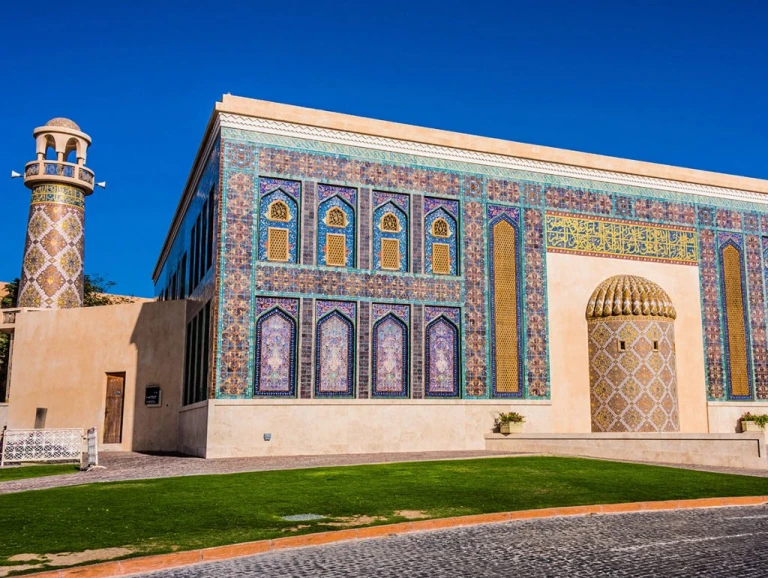 One of the best places to visit in Doha is the renowned Katara Cultural Village, which is located on the eastern coast between West Bay and The Pearl. The Doha Tribeca Film Festival, TEDx Doha, and the Ajyal Youth Film Festival are all held here. The architecture and facilities of the cultural hamlet are meant to look and feel like a typical Qatari Al Faraj. Visitors may tour the wonderfully built amphitheater, art galleries, and performance venues in the village, which feature a variety of cultural events. The architecture influenced by Al Faraj delivers an immersive experience that allows visitors to immerse themselves in Qatari heritage and customs.
Location: Doha, Qatar
Timings: Open 24 Hours
Price: No entry fee
Famous for: Cultural Events
6. Impressive artifacts at the Qatar National Museum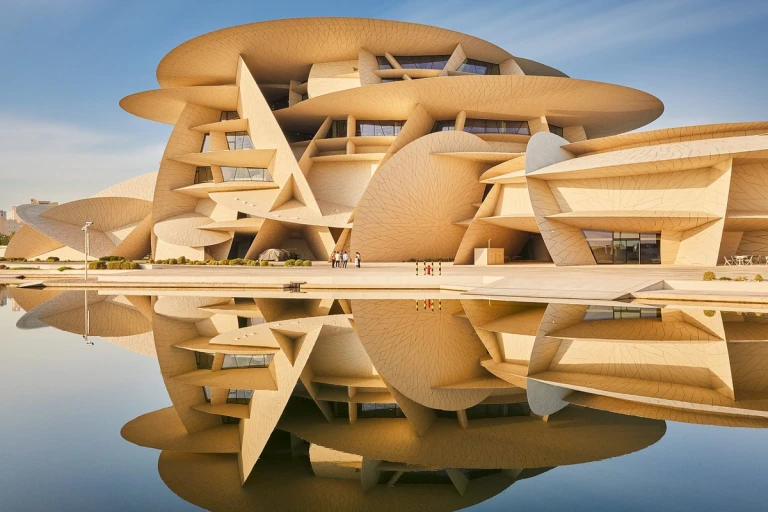 Qatar National Museum is Doha's second largest museum, with an impressive collection of antiquities and antiques. This well-known museum is an excellent portrayal of Arabian culture, and it received the Agha Khan Prize for the Rehabilitation of Islamic Architecture in 1980.
A must-see attraction, visitors may experience a range of exhibitions conducted throughout the year. This is a well-known tourist destination in Doha. The Qatar National Museum is situated in a beautiful structure created by famous architect Jean Nouvel, adding to its attractiveness.
Visitors may dig deep into Qatar's rich history and legacy through interactive exhibitions and immersive experiences.
Location: Museum Park St, Doha, Qatar
Timings: 9 AM to 7 PM
Price: INR 1000 (approx.) for adults
Famous for: Interactive Exhibitions of Qatar's rich history.
7. FANAR: Apprise Your Soul, an Islamic Cultural Center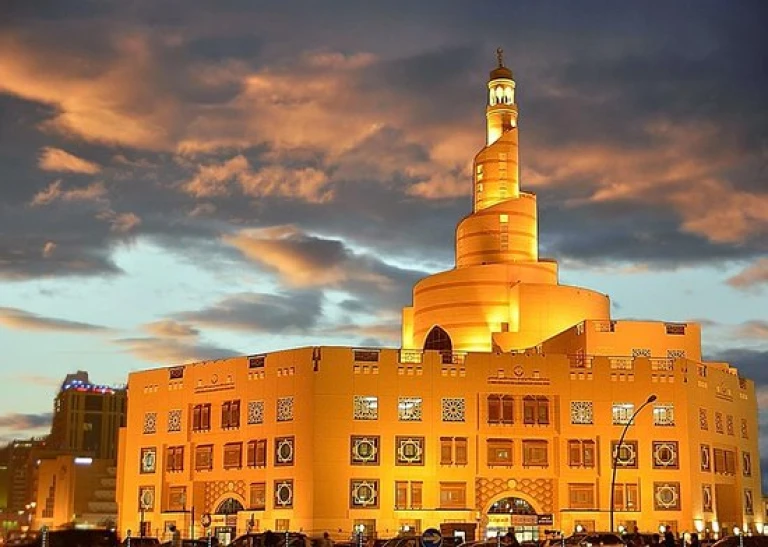 The Islamic Cultural Centre in Doha, also known as Fanar, is a prominent tourist site in Doha and is housed within the spiral mosque near Souq Waqif. This cultural center is a non-profit organization that attempts to teach non-Muslims about Islam and its culture through a variety of activities such as exhibitions, center tours, and even Arabic courses. Fanar is one of the greatest places to visit with children in Qatar.
It's also near Souq Waqif and the Museum of Islamic Art, both of which may be coupled with a visit to FANAR. The center provides a range of entertaining and dynamic programs for children, making it a perfect family destination. Fanar also conducts cultural events and seminars in addition to its educational offerings to provide visitors with a deeper understanding of Qatari traditions and customs.
Location: Doha, Qatar
Timings: 7:15 AM to 1:15 PM; Closed on Fridays and Saturdays
Price: Entry is free
Famous for: Educational and Cultural Events
8. A Calm Haven: Sealine Beach Resort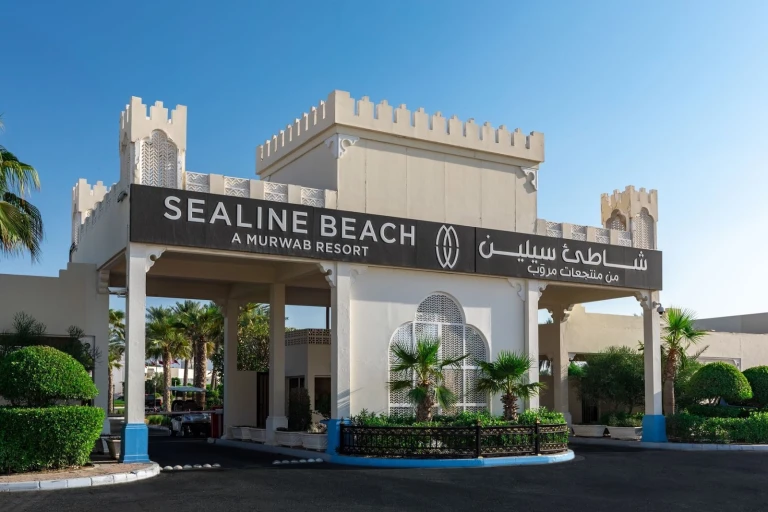 The Sealine Beach Resort is well-known as one of the greatest summer destinations in Qatar. This tranquil oasis is set among the dunes of the Arabian desert, surrounded by the azure waters of the Arabian Sea. Apart from having a fantastic stay, guests may hire a dune buggy on the beach near the resort and do dune bashing, which is a popular hobby among both Qataris and foreigners.
Having said that, it is one of Doha's most popular tourist attractions. The Sealine Beach Resort has a variety of activities for adventure seekers, including sandboarding and camel rides, which provide a unique perspective of the desert terrain. Furthermore, the resort offers opulent facilities and superb culinary selections, assuring a memorable and enjoyable stay.
Location: Sealine Beach Road, Mesaieed, Qatar
Timings: Open 24 hours
Price: INR 2500 onwards
Famous for: Dune buggy, dune bashing, sandboarding and camel rides
9. Calm Views at Aspire Park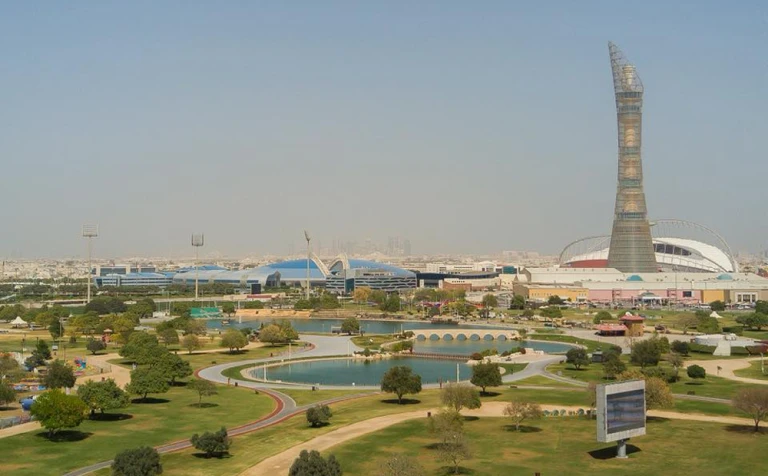 Aspire Park is one of the largest parks in the Gulf area and one of Qatar's most attractive locations. Another feature of the park is the Torch Tower, also known as the Aspire Tower. It is a stunning 300-meter-high edifice that served as a large torch during the 15th Asian Games and is now a magnificent hotel. Include it in your itinerary while planning your holiday because it is one of the top places to visit in Qatar during the summer.
The Torch Tower provides stunning panoramic views of Doha's skyline and surroundings, making it a must-see for photographers. Furthermore, the park around the tower provides a calm and peaceful setting, ideal for leisurely walks or picnics with family and friends.
Location: Aspire Park Running Trail, Doha, Qatar
Timings: 8 AM to 12 AM
Price: No entry fee
Famous for: Stunning panoramic views of Doha's skyline and surroundings
10. Barzan Towers Views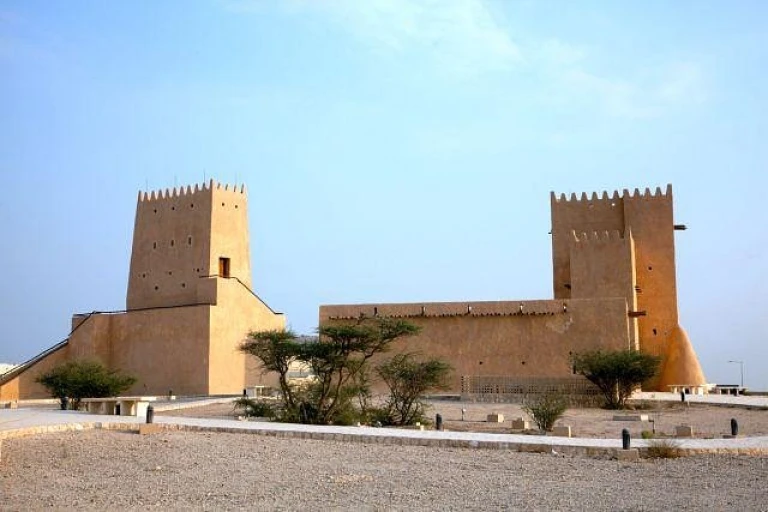 The watchtowers are the Barzan towers, which are placed on the defensive system's southern side. The 16-meter-tall tower was built to keep a watch out for ships approaching the city. Furthermore, the tower contains two additional constructions, one on its northern side and one on its western side. It is a must-see Doha tourist attraction for everyone who likes heights.
The Barzan towers were constructed in the early twentieth century and were an important element of Qatar's coastal defensive plan. These remarkable towers not only give tourists panoramic views of the surrounding area but also an insight into the country's rich history and architectural legacy.
Location: Muhammed,، Qatar
Timings: Open 24 hours
Price: No entry fee
Famous for: Qatar's coastal defensive plan
Conclusion
The Doha Corniche, The Pearl, Souq Waqif, Museum of Islamic Art, Katara Cultural Village, Qatar National Museum, Fanar, Sealine Beach Resort, Aspire Park, Torch Tower, and Barzan Towers are just a few of the attractions in Doha, the capital of Qatar, that provide a combination of heritage and contemporary.
Doha is a well-liked location for tourists looking for a seamless fusion of cultural immersion and modern beauty because of these attractions' wide range of experiences. Doha has much to offer everyone, whether you want to explore the busy Souq Waqif marketplace or take in architectural masterpieces like the Torch Tower. Visitors from all over the world are enthralled by the city's dedication to upholding its history while embracing modernity.
Also read: Travel Guide to Qatar from India 2023