As the winter chill embraces Punjab, a multitude of thrilling activities beckon those in search of a memorable cold-weather escape.
This winter, explore 15 enticing experiences ranging from cultural marvels to adventurous escapades. Delight in the embrace of Punjabi hospitality, relish traditional delicacies, and watch the tapestry of history come alive amidst the crisp winter breeze.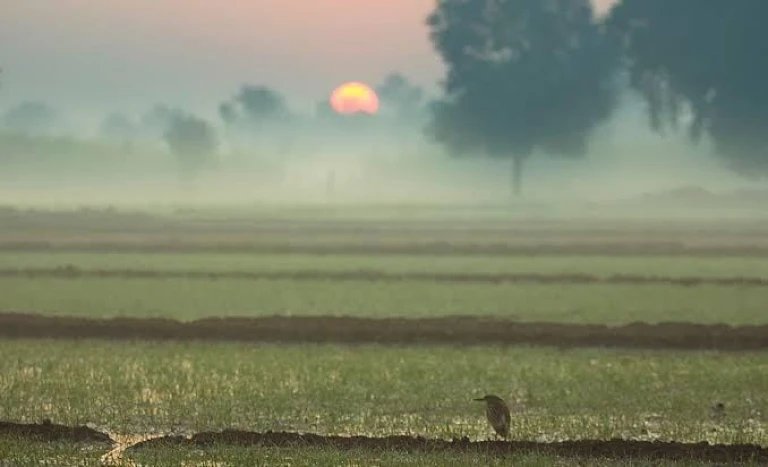 Whether you seek spiritual reflections, adrenaline-pumping adventures, or cultural indulgences, Punjab's winter allure guarantees an enchanting and diverse journey.
1. Golden Temple, Amritsar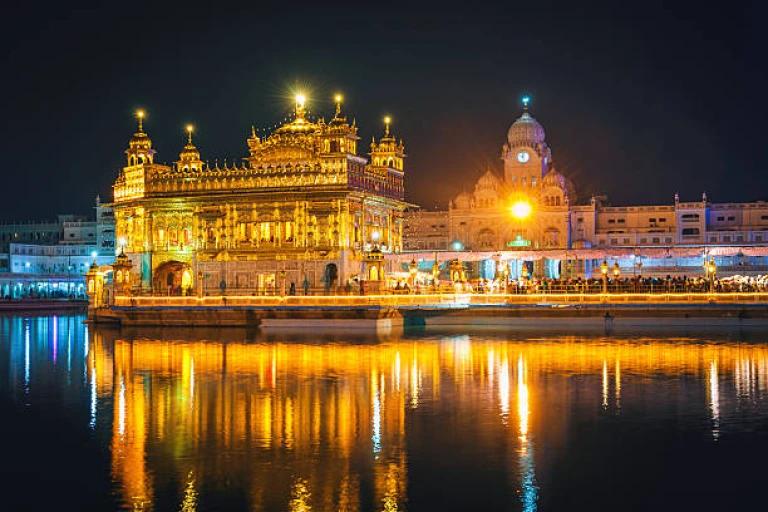 The Golden Temple, or Harmandir Sahib, is a spiritual haven and architectural marvel. As you approach the glistening structure, the sheer grandeur of the gold-plated temple reflects in the Amrit Sarovar, creating a captivating sight.
Take a leisurely stroll around the sacred pool, experience the melodious kirtans (hymns), and participate in the langar (community kitchen) for a soul-nourishing experience.
Also read: Golden Temple Amritsar: All You Need to Plan Your Visit
2. Wagah Border Ceremony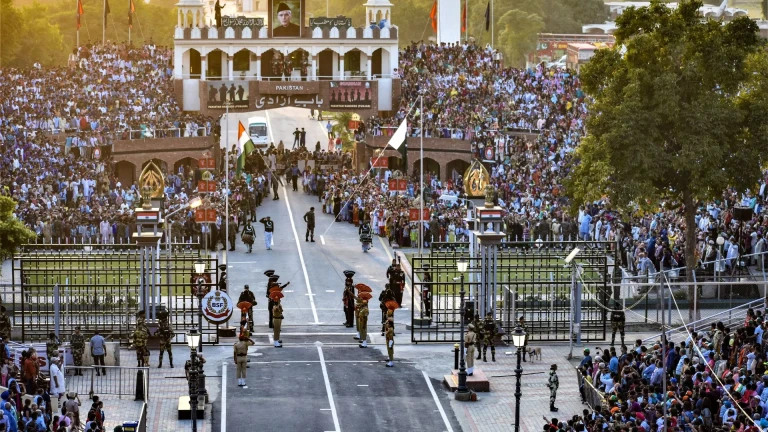 Situated at the India-Pakistan border, the Wagah Border hosts a daily ceremony known for its vibrant energy.
Arrive early to secure a good view as soldiers perform synchronized drills, accompanied by spirited cheers from the audience.
The lowering of the flags with precision and ceremony creates an atmosphere of intense patriotism that resonates with the crowd.
3. Winter Trekking in Dharamkot
Dharamkot, near McLeod Ganj, transforms into a winter wonderland during the colder months. As you embark on a winter trek, the snow-laden trails lead you through dense forests and open clearings with panoramic views of the Dhauladhar Range.
The crisp mountain air and the pristine landscapes make this trek a memorable adventure for nature lovers.
4. Pind Balluchi, Patiala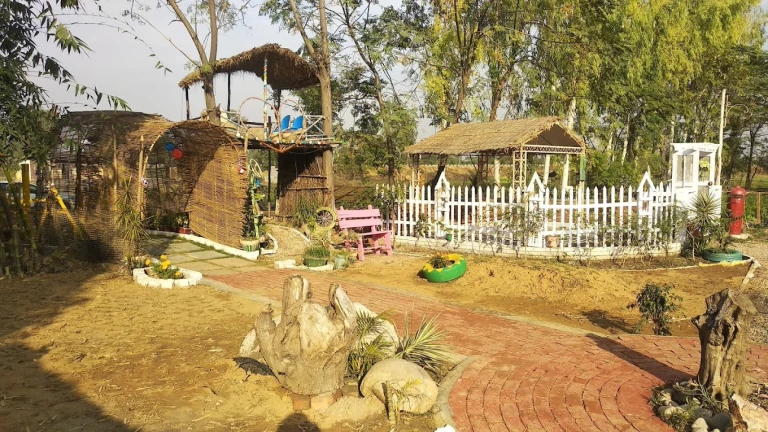 Pind Balluchi is not just a restaurant; it's a cultural experience. The moment you step in, you're transported to a traditional Punjabi village with its rustic decor and lively ambiance.
Indulge in a culinary journey with authentic Punjabi dishes, from butter chicken to sarson da saag, accompanied by warm hospitality that captures the essence of Punjab's rich culture.
5. Skiing in Solang Valley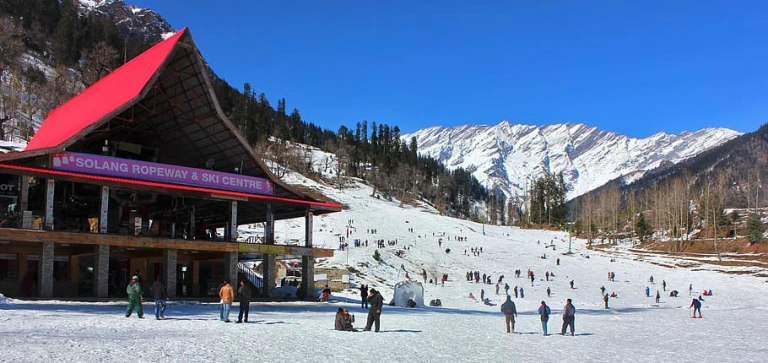 Solang Valley, near Manali, becomes a winter paradise for skiing enthusiasts.
Whether you're a beginner or an expert, the valley offers well-groomed slopes and professional instructors to guide you.
The thrill of gliding down the snow-covered slopes, surrounded by majestic peaks, creates an unforgettable experience for winter sports enthusiasts.
Also read: 2 days itinerary to Manali for a romantic holiday in 2023
6. Government Museum and Art Gallery, Chandigarh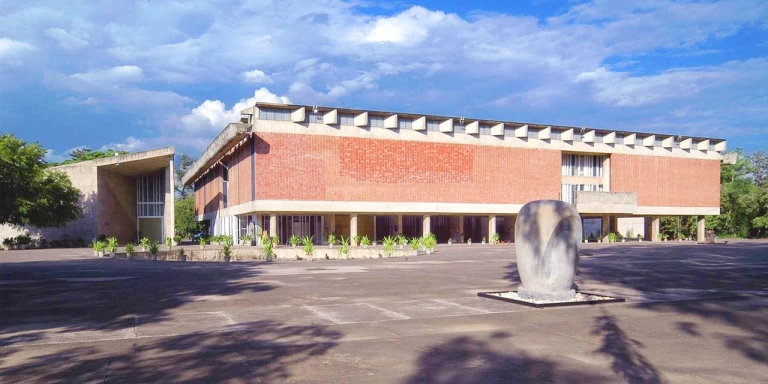 Chandigarh's Government Museum and Art Gallery stand as a testament to India's cultural richness.
The museum houses an extensive collection that spans artifacts, sculptures, and paintings, showcasing the diverse tapestry of India's history and heritage.
From ancient artifacts that narrate tales of bygone eras to contemporary art that reflects the evolving cultural landscape, this museum is a treasure trove for both history enthusiasts and art aficionados.
The carefully curated exhibits offer a comprehensive journey through the cultural and artistic evolution of the region.
7. Lassi Tasting Tour in Ludhiana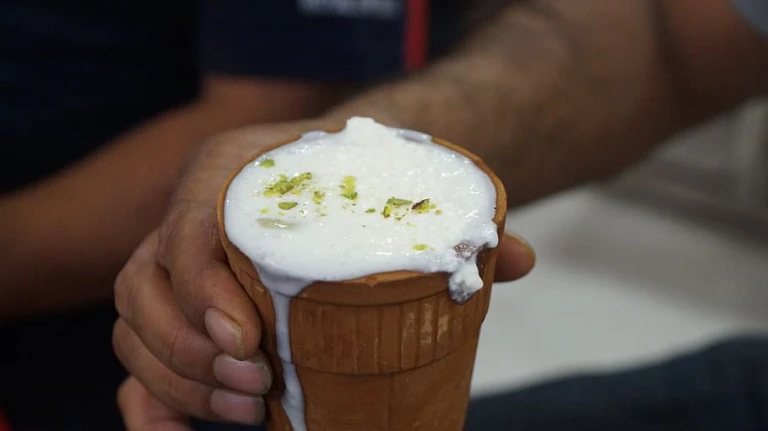 Lassi, a quintessential Punjabi beverage, takes center stage in Ludhiana during this tasting tour.
Ludhiana, known for its culinary delights, offers a unique exploration of lassi in various forms—traditional sweet lassi, tangy and spiced lassi, and even experimental fruity blends.
This tour not only satisfies your taste buds but also provides insight into the cultural significance of this refreshing drink in Punjab.
It's a delightful immersion into the flavors that define Punjabi culinary traditions.
8. Rock Garden, Chandigarh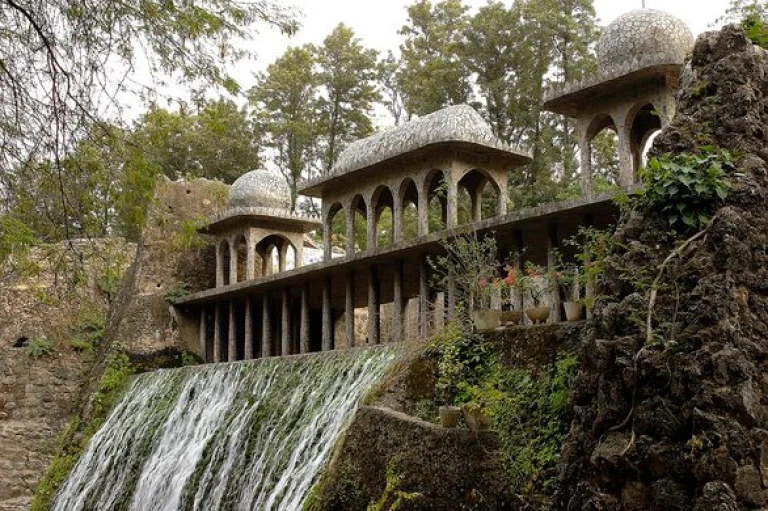 Nek Chand's Rock Garden is a true marvel, born out of creativity and sustainability. Crafted entirely from industrial and home waste, the garden is a surreal landscape of sculptures, waterfalls, and amphitheaters.
Wander through the maze of rock and recycled material art, each piece telling a story of innovation and imagination.
The Rock Garden is not just an artistic endeavor but also a testament to the transformative power of creativity and the ability to turn discarded materials into a mesmerizing work of art.
9. Winter Photography in Patiala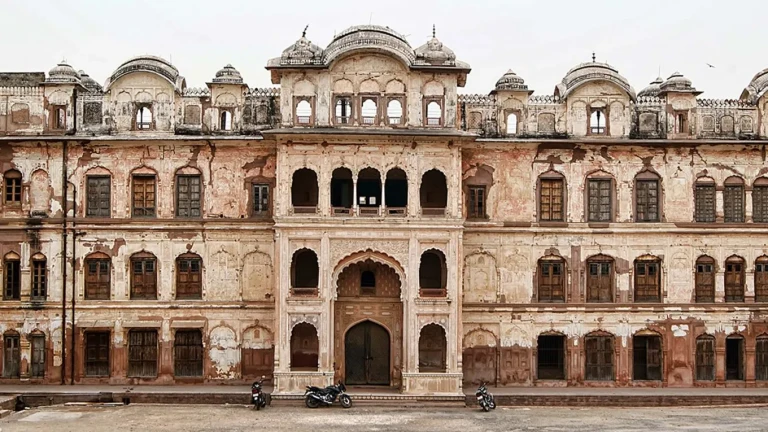 Patiala, with its regal architecture and vibrant culture, becomes a captivating canvas for winter photography.
The city's landmarks, including the majestic Qila Mubarak, offer a stunning backdrop against the winter hues.
Capture the intricate details of the historical structures, the bustling markets, and the warmth of the locals as they go about their daily lives.
Winter photography in Patiala is an opportunity to freeze moments that reflect the city's timeless charm and its people's enduring spirit.
10. Ropar Wetland Bird Watching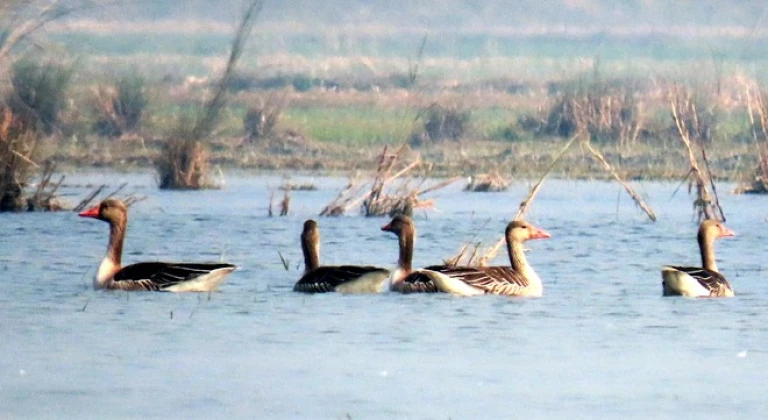 The Ropar Wetland transforms into a serene haven for bird watchers during the winter. Migratory birds flock to this tranquil landscape, creating a picturesque scene against the backdrop of still waters.
From graceful cranes to colorful ducks, the wetland becomes a canvas of avian beauty. Bird watchers can enjoy a peaceful retreat as they spot and observe various species, making it a perfect escape for nature enthusiasts seeking solace in the midst of Punjab's natural beauty.
11. Patiala Peg Mixology Class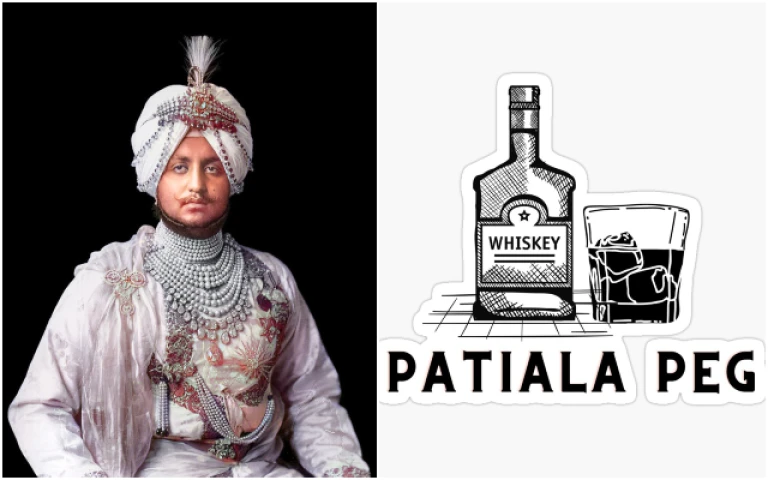 Dive into the heart of Punjabi hospitality with a Patiala Peg Mixology Class. Patiala Peg, a measure of whiskey that originated in Punjab, is not just a drink but a cultural icon.
In this class, you'll learn about the history and cultural significance of the Patiala Peg while mastering the art of mixing it.
Expert mixologists guide you through the process, sharing the secrets behind achieving the perfect blend.
From understanding the nuances of whiskey to experimenting with flavors, this class offers a hands-on experience in crafting your own signature Patiala Peg.
12. Qila Mubarak, Bathinda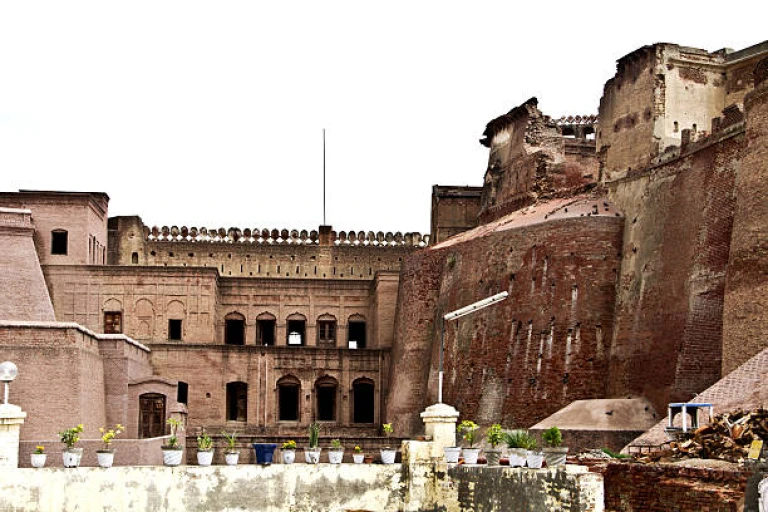 Qila Mubarak, located in Bathinda, stands as a testimony to Punjab's regal past. This historical fort is an architectural gem with intricate designs and a rich history dating back to the 18th century.
Explore the royal chambers, step into the Sheesh Mahal adorned with intricate mirror work, and wander through the sprawling courtyards.
Immerse yourself in the tales of battles, royal court intrigues, and the cultural legacy that Qila Mubarak encapsulates. The visit is a journey back in time, offering a glimpse into the opulence and grandeur of Punjab's princely history.
13. Cultural Performances in Amritsar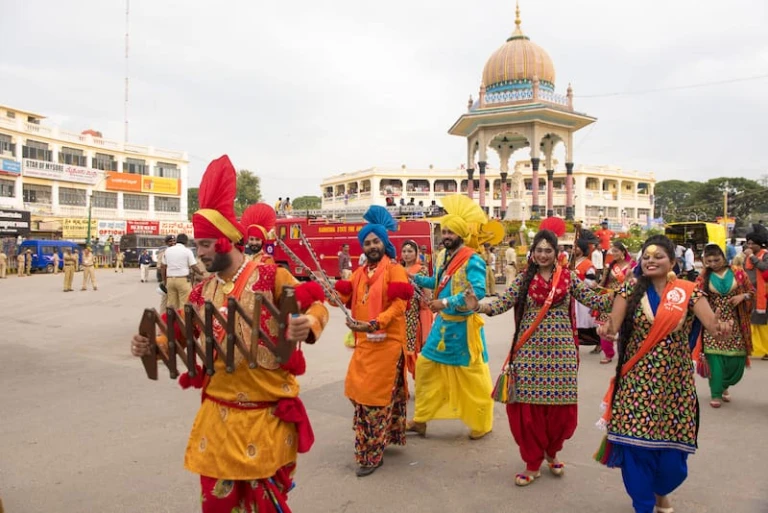 Amritsar, deeply entrenched in cultural traditions, comes alive with vibrant performances that showcase the essence of Punjab.
Attend cultural events featuring traditional folk dances like Bhangra and Giddha, performed with infectious energy and rhythm.
The soul-stirring music, often accompanied by live instruments, adds another layer to the experience. These performances not only entertain but also provide a profound insight into the rich cultural heritage that defines Amritsar.
14. Lohri Celebrations
Experience the joyous and colorful celebrations of Lohri in January. Lohri marks the end of winter and the arrival of longer days, and it is celebrated with community bonfires, traditional dances, and folk music.
Join in the festivities as locals dance around the bonfire, exchanging greetings and enjoying traditional Lohri sweets like sesame seeds, jaggery, and rewari.
The warmth of the bonfire and the camaraderie of the community create a memorable atmosphere of joy and togetherness.
15. Street Food in Amritsar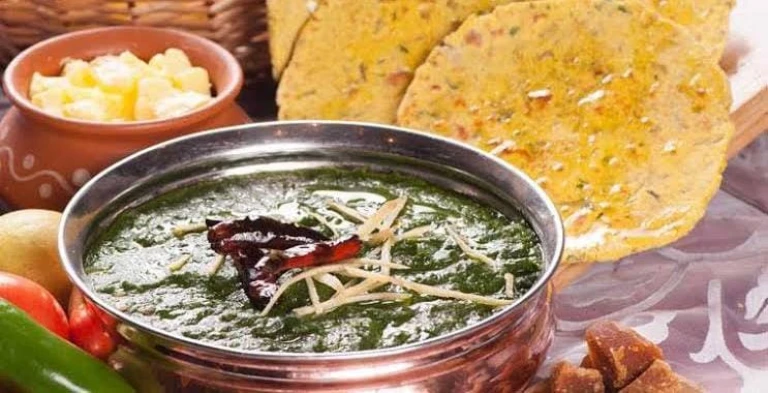 Amritsar's streets beckon food enthusiasts with an array of delectable winter delights. Indulge in the iconic Amritsari Kulcha, a stuffed bread served with chole (spiced chickpeas).
Savor the flavors of Pindi Chole, a spicy chickpea curry, paired with soft and buttery bhature.
Don't miss out on Makki di Roti with Sarson da Saag, a winter specialty featuring cornbread served with mustard greens.
Explore the bustling markets, where the aroma of sizzling street food tempts your taste buds, and relish the rich and authentic flavors that define Punjabi street cuisine.
Also read: Discover Chandigarh: 15 Must-Visit Places and things to do in 2023
In Punjab this winter, from the spiritual tranquility of the Golden Temple to the patriotic energy at Wagah Border, each activity tells a unique story.
Explore Chandigarh, Ludhiana, Patiala, Bathinda, and Amritsar for a holistic experience, connecting with cultural richness and natural beauty.
Engage in winter sports, cultural performances, and culinary delights, creating an unforgettable journey.
Let Punjab's diverse landscapes be the backdrop for your enchanting winter memories.