Manali, nestled in the heart of the Himalayas, is a haven for couples seeking a romantic escape in 2023. The breathtaking landscapes, charming weather, and an array of activities make it the perfect destination for a quick yet unforgettable getaway. In this two-day itinerary, we'll guide you through the best experiences Manali has to offer for a romantic holiday in 2023.
Read more: Manali Travel Guide: Best Time to Visit and Must-Do Activities
Day 1: Exploring the Natural Beauty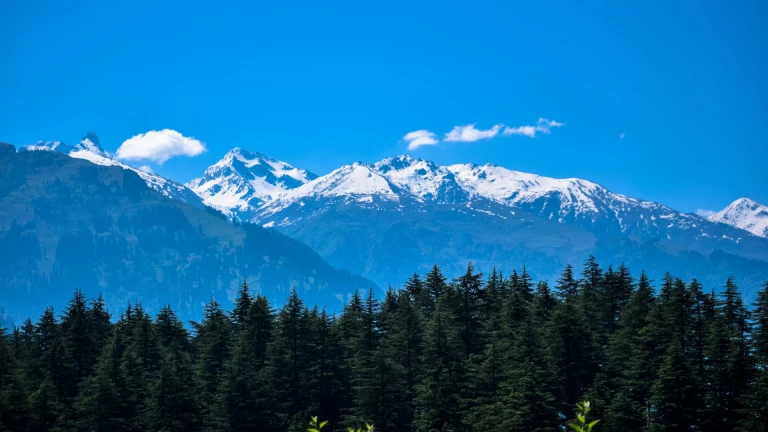 Manali, Himachal Pradesh
Morning:
1. Arrival in Manali: Start your romantic journey by arriving in Manali, a serene hill station in Himachal Pradesh. You can reach Manali by road, air, or train, and there are various transportation options available.
2. Check-in at Your Charming Accommodation: Choose a cozy and intimate accommodation option, such as a boutique hotel, a cottage, or a homestay, to set the perfect ambiance for your romantic escape.
3. Breakfast with a View: Enjoy a leisurely breakfast at your accommodation, taking in the stunning mountain views and fresh air.
Mid-Morning: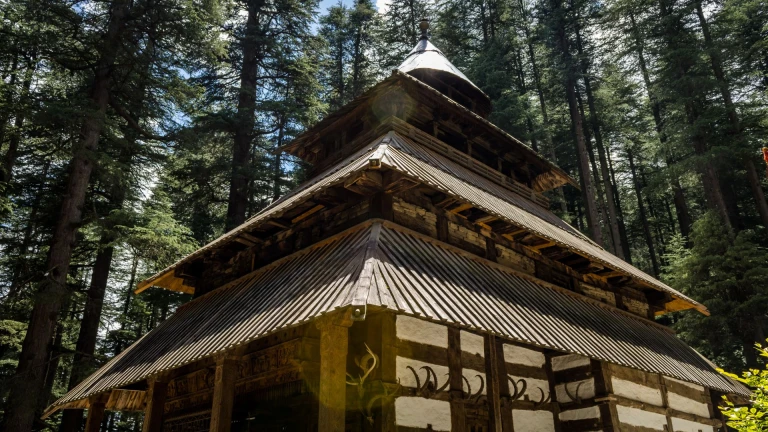 Hidimba Devi Temple, Manali
4. Visit Hidimba Devi Temple: A short stroll away from the main town, this temple is surrounded by lush cedar forests, making it a tranquil spot for some romantic moments and photos.
5. Explore Manu Temple: Immerse yourselves in the spiritual vibes at the Manu Temple, dedicated to the ancient sage Manu. The temple's pagoda-style architecture adds to its charm.
Lunch: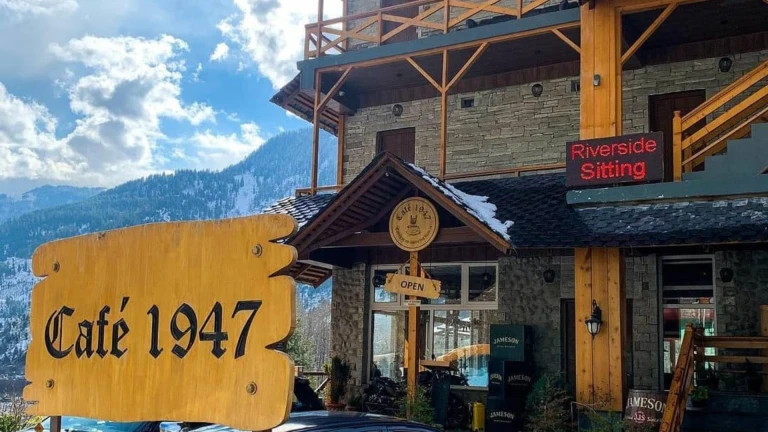 Café 1947, Manali Img: Café 1947
6. Lunch at Café 1947: A popular riverside café, this is an ideal spot for a romantic meal. The sound of the Beas River and the delicious local cuisine will create a memorable dining experience.
Afternoon:
7. Solang Valley Adventure: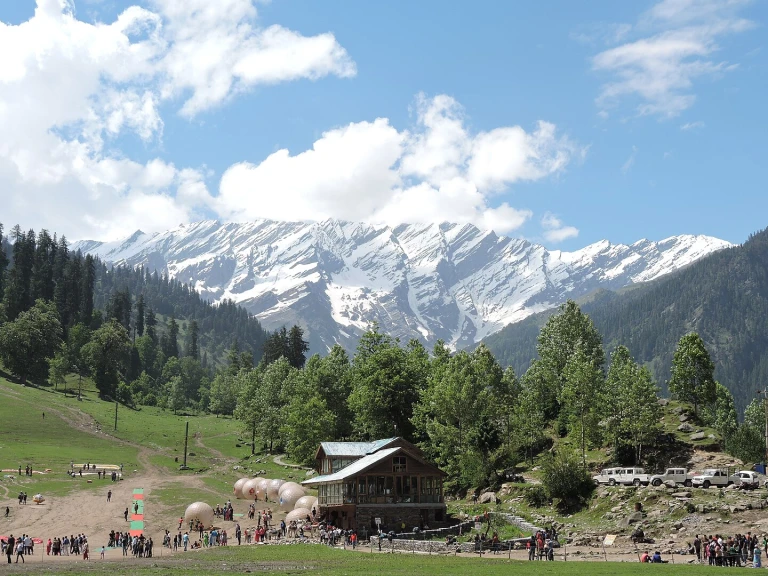 Solang Valley, Himachal Pradesh
Head to Solang Valley, known for its adventure activities. You can opt for activities like paragliding, zorbing, or simply take a cable car ride for panoramic views.
8. Enjoy Rohtang Pass (Seasonal):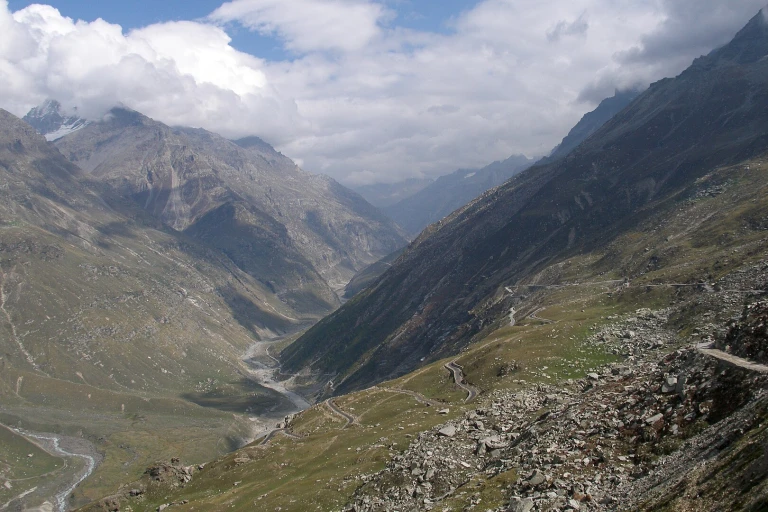 Rohtang Pass, Himachal Pradesh
If you're visiting Manali between May and November, make your way to Rohtang Pass for picturesque snow-capped peaks, pristine landscapes, and some playful snow activities.
Evening:
9. Stroll through Old Manali: Wander hand in hand through the charming streets of Old Manali. You'll find quaint shops, cozy cafes, and the essence of the region's culture.
10. Dinner at Johnson's Café: A quaint and romantic spot known for its European and Italian cuisine. It's the perfect place to end your day on a high note.
Day 2: Adventure and Relaxation
Morning:
1. Riverside Breakfast: Begin your second day with breakfast by the riverside, perhaps at a café like Sunshine Café. The serenity of the river is sure to set a romantic mood.
2. White-Water Rafting: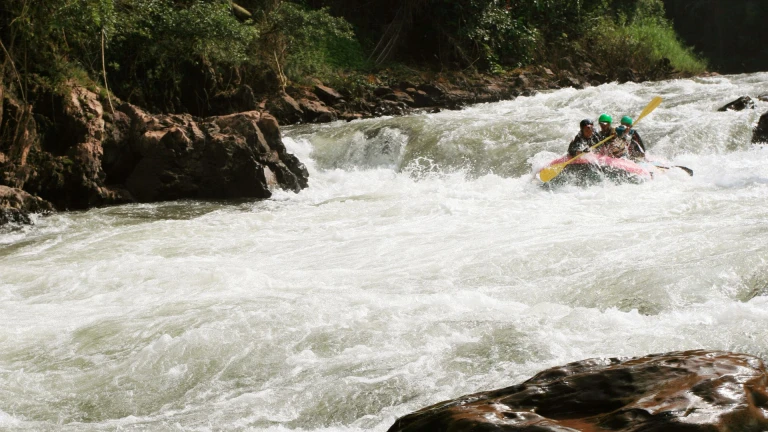 White-Water Rafting
For an adrenaline rush and a shared adventure, try white-water rafting in the Beas River. You'll cherish the memory of navigating the gushing waters together.
Mid-Morning: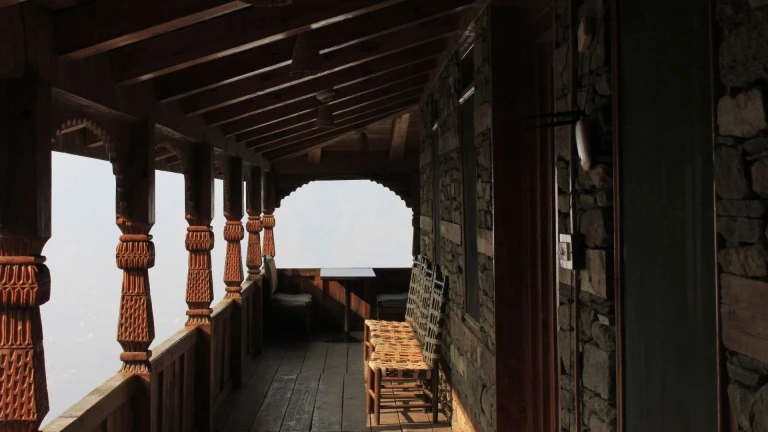 Naggar Castle, Himachal Pradesh
3. Visit Naggar Castle: A short drive from Manali, Naggar Castle offers a glimpse into the region's history and art. The architecture and the surrounding landscapes are simply mesmerizing.
Lunch:
4. Lunch at Naggar Castle Restaurant: Enjoy a regal meal at the castle's restaurant. The ambiance is cozy, and the menu features a blend of Himachali and continental dishes.
Afternoon:
5. Nature Walk: Take a leisurely walk, exploring the lush greenery and the tranquil waters of the Beas River.
6. Pampering Spa Session: Rejuvenate together with a couple's spa treatment at one of the many spas in Manali.
Evening: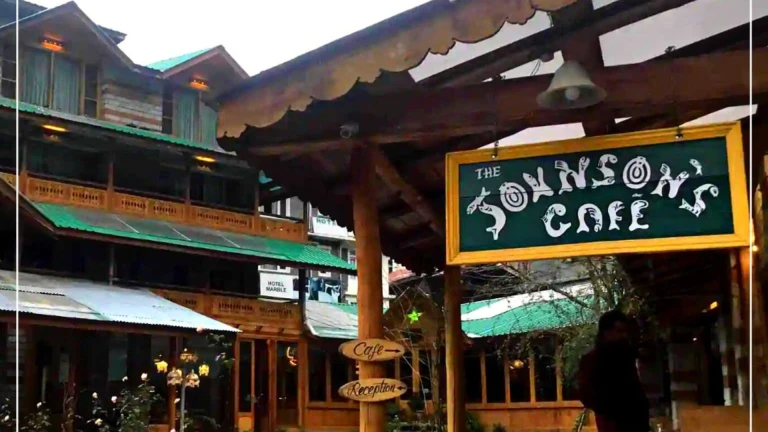 Johnson's Café, Manali Img: Johnson's Café
7. Dinner with a View: Opt for a romantic candlelit dinner at a restaurant with a panoramic view of the valley. Places like The Johnson's Café or La Plage are perfect for this.
Read more: Honeymoon in Manali : 15 Must-Do Things on Your Romantic Getaway
Manali, with its natural beauty, adventure options, and serene atmosphere, provides the perfect setting for a romantic escape in 2023. This 2-day itinerary offers a balanced mix of adventure and relaxation, ensuring a memorable experience that you and your partner will cherish for years to come.
Whether you're exploring the local culture, enjoying adventure activities, or simply savoring a quiet moment by the riverside, Manali has it all to make your romantic holiday special. So, pack your bags, create unforgettable memories, and let the love blossom in the mountains of Manali.