Lonavala, located between the cities of Mumbai and Pune, is one of the most sought-after hill stations in the Western Ghats. With its misty valleys, cascading waterfalls, and vast expanses of greenery, it offers a respite from the bustling city life.
let's delve into the top 20 things you must do while in Lonavala.
1. Tiger's Leap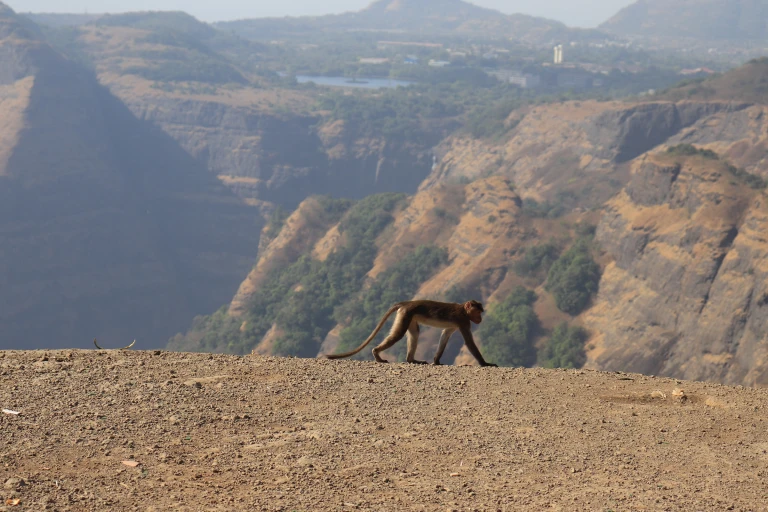 One of Lonavala's most renowned viewpoints, it offers a panoramic view of the valley and feels as if you're leaping like a tiger.
2. Bhushi Dam

Image Source: Maharashtra Tourism
Especially during the monsoon, this dam is brimming with water and becomes a popular picnic spot.
3. Lonavala Lake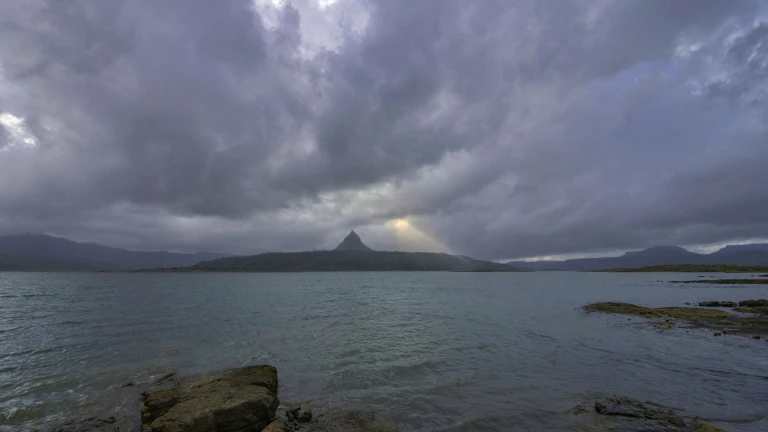 Also known as Monsoon Lake, it is surrounded by natural beauty and offers boating facilities.
4. Karla Caves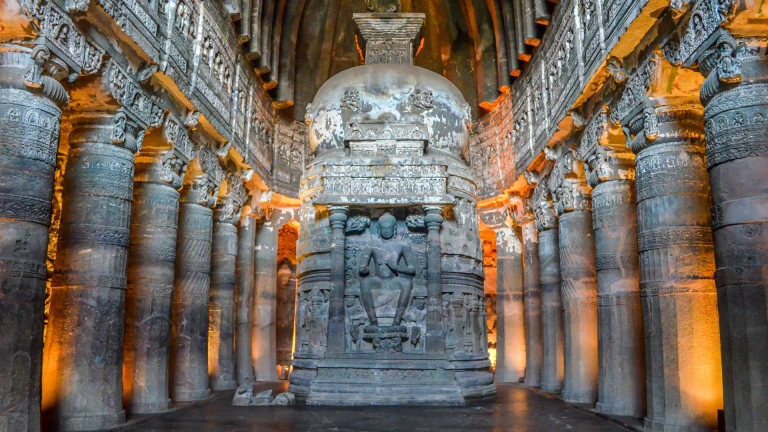 Dating back to 160 BC, these ancient rock-cut Buddhist shrines are a testament to the region's rich history.
5. Lohagad Fort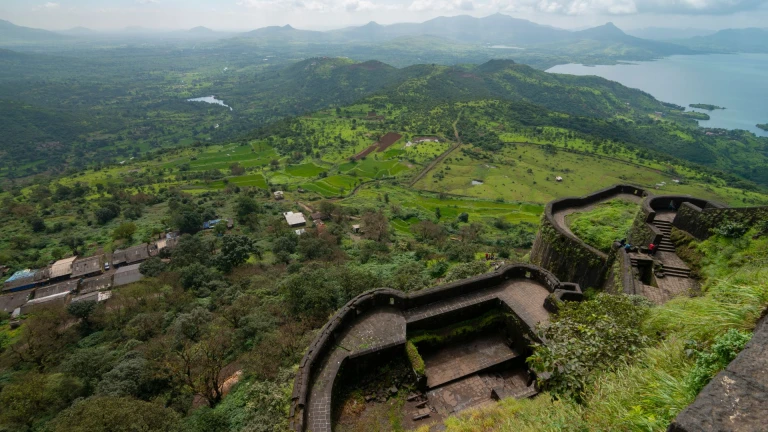 Trek up to this robust fort which once served as a major defense point and enjoy breathtaking views from the top.
6. Visapur Fort


Located near Lohagad, this fort is a must-visit for trekkers and history enthusiasts alike.
7. Ryewood Park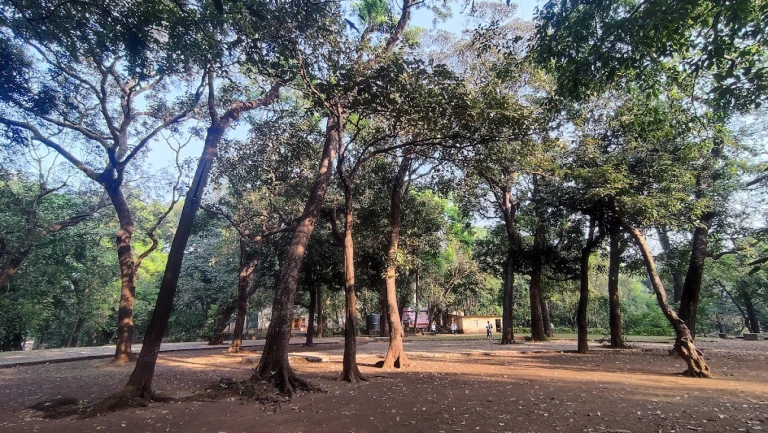 A sprawling garden dotted with ancient trees, a perfect place to spend a peaceful afternoon.
Also Read: 7 Hill Stations near Chennai for Your 2023 Getaway
8. Sunil's Celebrity Wax Museum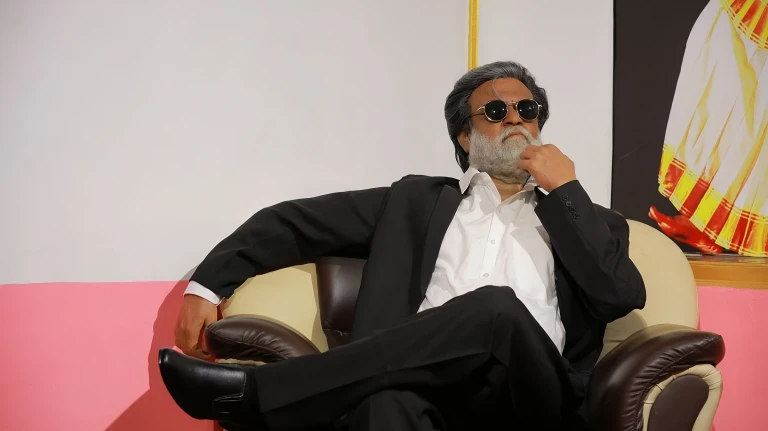 Check out the life-size wax statues of prominent personalities. Here is Rajinikant sir's life-size statue from the movie Kabali.
9. Bhaja Caves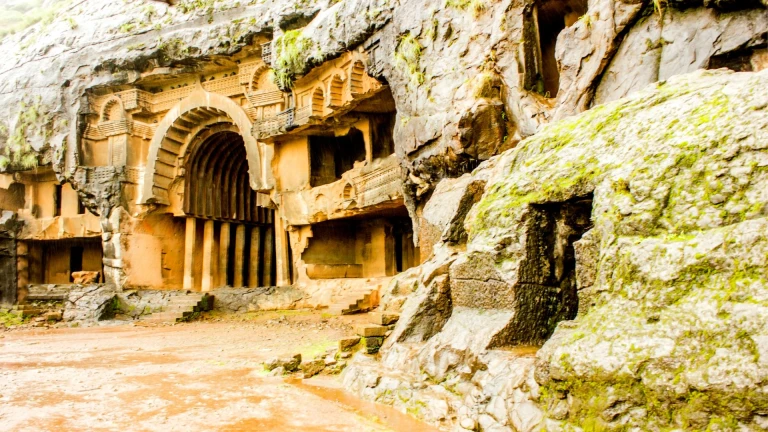 Another set of ancient rock-cut caves, bearing inscriptions from the past.
10. Lion's Point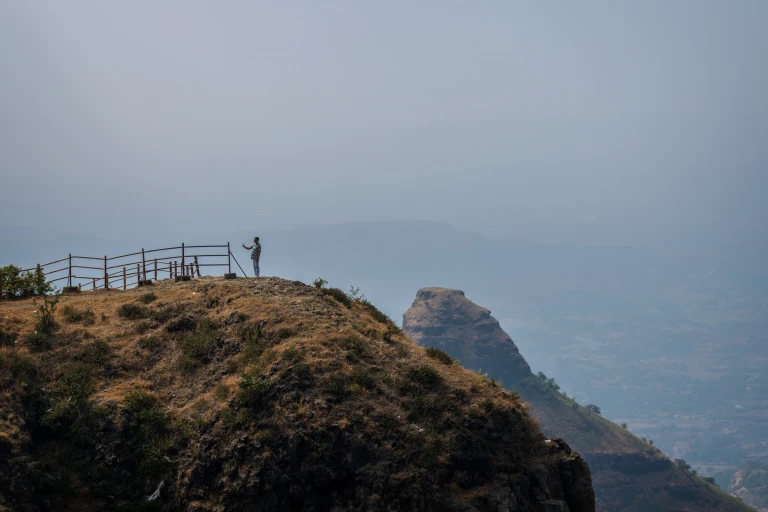 Perfect for watching sunsets and enjoying a panoramic view of the Sahyadri mountains.
11. Aamby Valley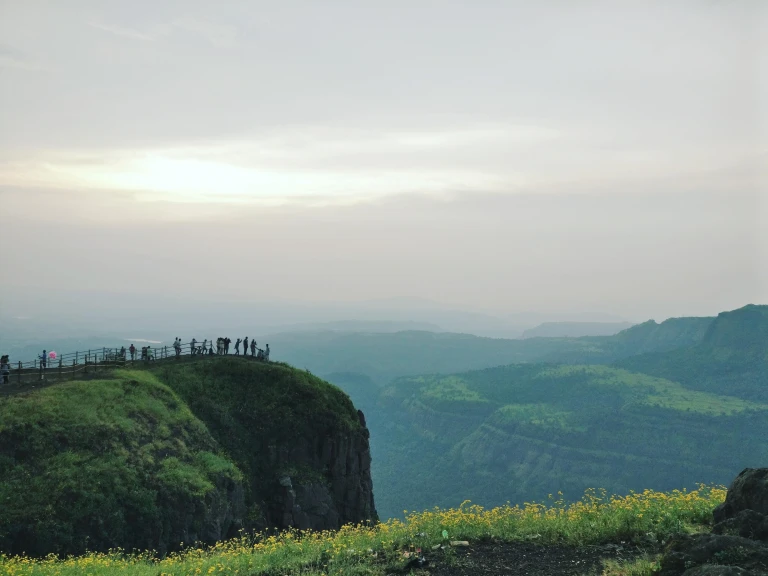 While this is a private city developed by the Sahara India Pariwar. It is around 25 kms from Lonavala and a beautiful place to experience rock climbing, Jungle safaris, and Trekking.
12. Duke's Nose
A uniquely shaped cliff that's ideal for trekking and rock climbing.
13. Rajmachi Point
Located on the way to Mumbai from Lonavala, it offers a view of the famous Rajmachi Fort.
14. Narayani Dham Temple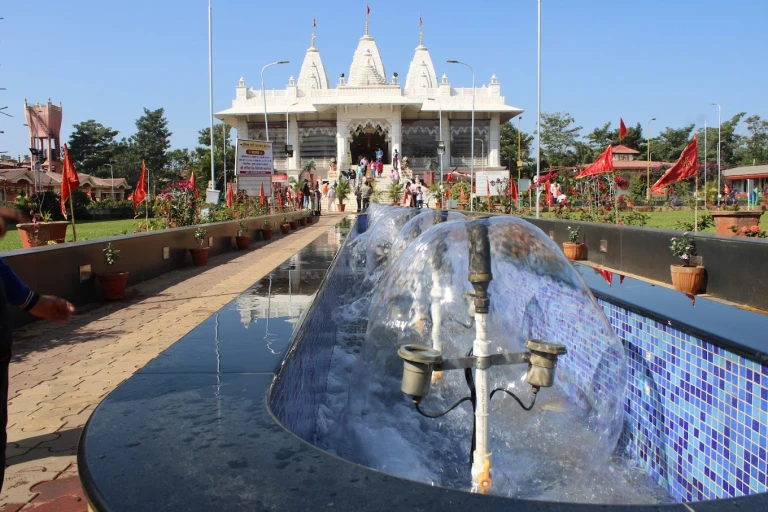 A beautiful temple dedicated to Goddess Narayani, it's serene and offers a spiritual retreat.
15. Della Adventure Park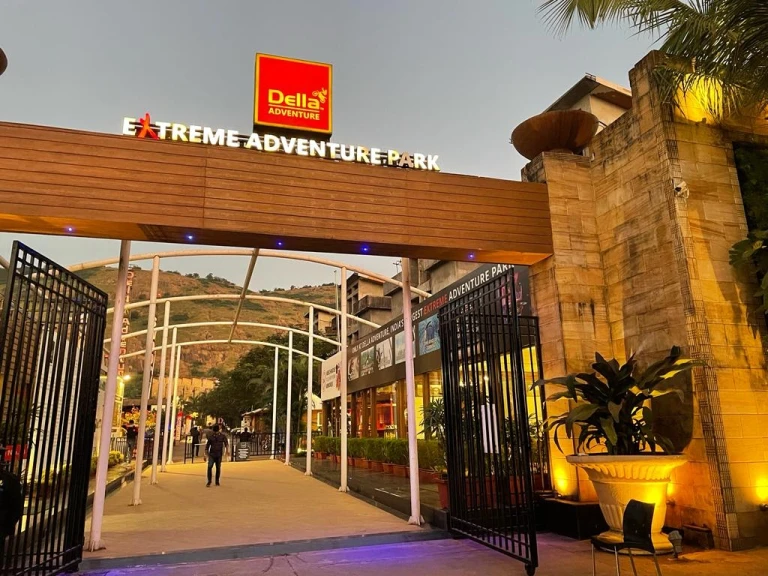 For the adrenaline junkies, this park offers over 70 activities including ATV rides, bungee jumping, and paintball.
Also Read: Nighttime Adventures in Hyderabad: 15 Fun Things to Try
16. Lonavala Market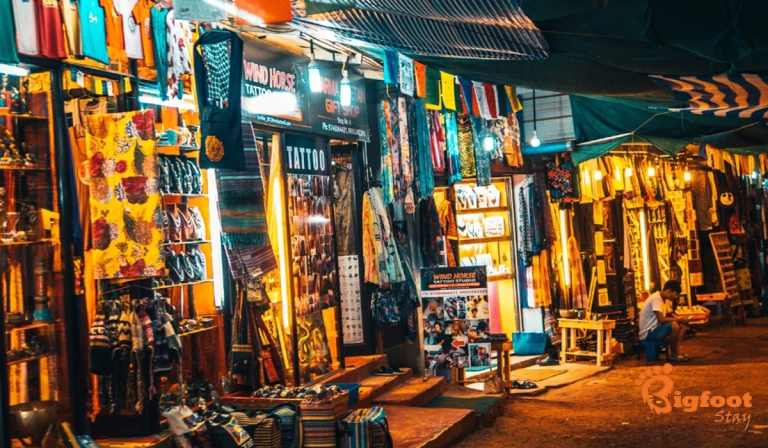 Image Source: Bigfoot Stay
Don't forget to buy the famous chikki (a sweet delicacy) and fudge from the local market.
17. Kune Falls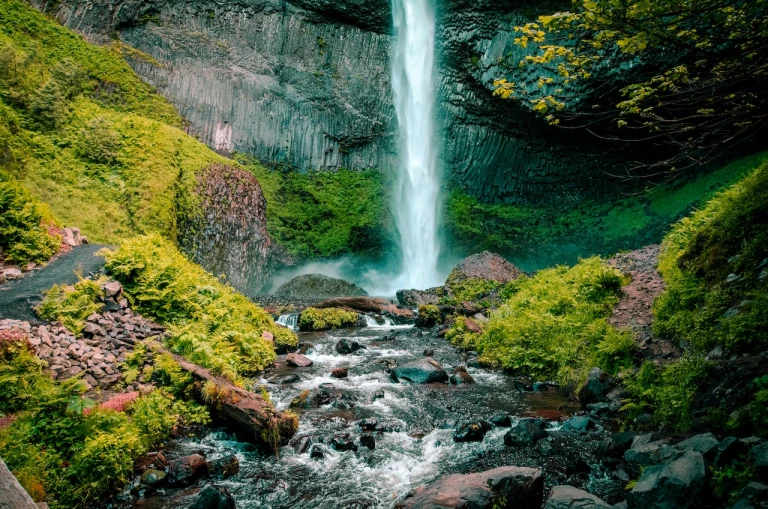 Image Source: Caravaanlife
Falling from a height of 200 meters, it's one of the highest waterfalls in India and a sight to behold during the monsoons.
18. Valvan Dam


Image Source: TourTravelWorld
With a beautiful garden at its front and an enchanting view of the water, it's a great spot for photography.
19. Tungarli Lake and Dam

Image Source: Triphobo
A peaceful spot, perfect for picnics and rejuvenating amidst nature.
20. Shooting Point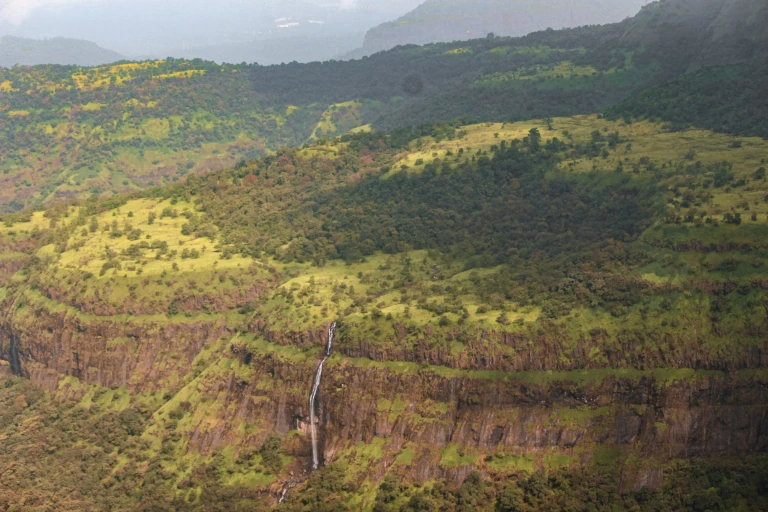 Located in the town of Khandala (which is very close to Lonavala), this point offers a panoramic view of the Rajmachi Fort and the valley. It's a favored spot for many Bollywood film shootings, hence the name.
Tips for travelers
Best time to visit Lonavala is from October to February, when the entire region turns lush green.

While public transportation like trains and buses are available, hiring a cab from Mumbai or Pune offers a more comfortable experience.

Many spots in Lonavala require a bit of trekking, so it's advisable to wear comfortable shoes and carry water.
Also Read: Top 20 Things to Do in Lonavala, Mumbai in 2023
To summarize, Lonavala offers a blend of natural beauty, adventure, and history. Whether you're a nature lover, a history buff, or an adventure seeker, Lonavala has something for everyone.