Numerous beautiful hill towns may be found around Chennai and provide a welcome respite from the bustle of the metropolis.
These stations offer the ideal environment for rest and renewal because of their rich vegetation, agreeable climate, and stunning vistas. These hill stations satisfy the tastes of all tourists, whether they are lovers of the outdoors, thrill seekers, or those looking for peace and quiet.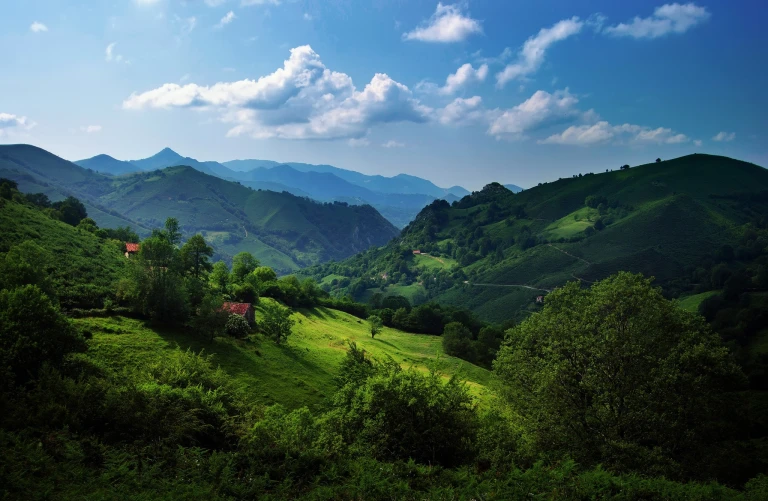 Each station has its own distinct beauty, from well-known tourist sites like Ooty and Kodaikanal to lesser-known treasures like Yelagiri and Kolli Hills.
Plan a mountainous retreat to escape the oppressive heat and immerse yourself in the tranquility of these beautiful hill towns.
Listed here are the top 7 hill towns to visit near Chennai.
For Mystical Views, Ooty

Horsley Hills: Ideal for Hiking

Yercaud: A Relaxing Vacation

"Princess of Hill Stations" is Kodaikanal.

Yelagiri Hills: A Peaceful Getaway

Kolli Hills: For Stunning Green Views

Valparai has Majestic Streams.
1. For Mystical Views, Ooty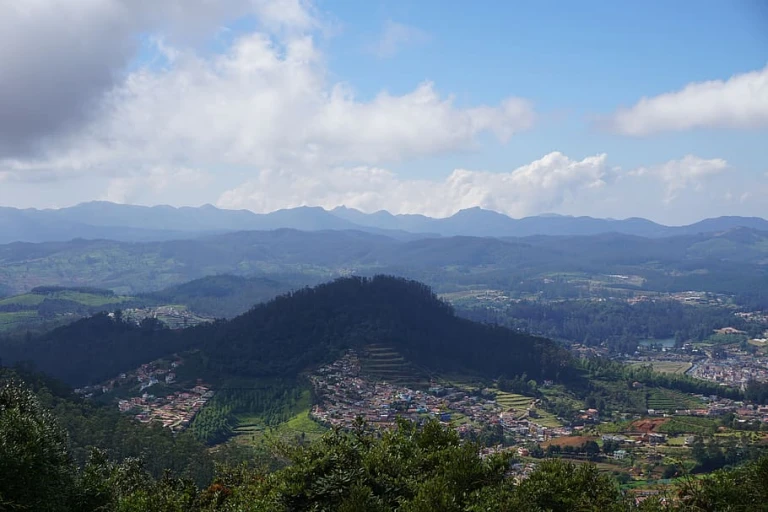 The Nilgiris District town of Ooty is renowned for its breathtaking scenery and tea plantations. It is referred to as the "Queen of Hill Stations," and the colonial architecture and lovely gardens draw tourists.
It provides outdoor pursuits including hill hiking, boating on Ooty Lake, and touring botanical gardens throughout the summer.
Additionally, tourists may sample local food and buy for artisanal chocolates and flavorful teas. Botanical Gardens, Dolphin's Nose, Toda Huts, and the Tea Museum are a few of the attractions. Visitors may sample the local tea and bring tea leaves home for their friends.
How to get there:
The closest airport is Coimbatore Airport, and you can get to Ooty quickly by getting a cab from the airport.

Alternatively, you can also take a train to Mettupalayam and then hop on the famous Nilgiri Mountain Railway, which offers a scenic and memorable journey to Ooty.

Once in Ooty, getting around is easy with local buses, taxis, and auto-rickshaws readily available for transportation within the town.
Distance from Chennai
You must travel 555 kilometers from Chennai to the charming hill town of Ooty.

By car or train, this gorgeous excursion lasts around 10 or 7 hours.

However, the distance is well worth it because of the stunning scenery and calm environment.
The best months to go are:
from October to June The climate in Ooty is favorable throughout these months, making it a great time to see the town's attractions.

When the renowned Ooty Summer Festival, displaying numerous cultural activities and flower exhibitions, takes place from April to June, that is when tourism is at its zenith.
Ideal timeframe:
Some must-visit attractions
The lovely Botanical Gardens, the picturesque Ooty Lake, and the endearing Nilgiri Mountain Railway are all part of it.

Don't forget to sample some delectable regional food and browse for gifts in the busy commercial Charring Cross street.

The finest experiences are visiting Ooty Boat House and Doddabetta Peak, both of which are offered by Tamilnadu Tourism, as well as tea estate tours, local tea purchases, and purchases.
Accommodations:
Astoria Residency, Meadows Residency, and Paradise Perfect are a few of the well-known lodging options in Ooty that provide guests with cozy and practical lodging.

To make your vacation truly unforgettable, stay at one of these hotels, which provide first-rate amenities, stunning views of the surrounding hills, and friendly service.
Also read: Discover Ooty's Charm: 15 Must-Visit Spots to Include in Your Itinerary
2. Horsley Hills: Ideal for Hiking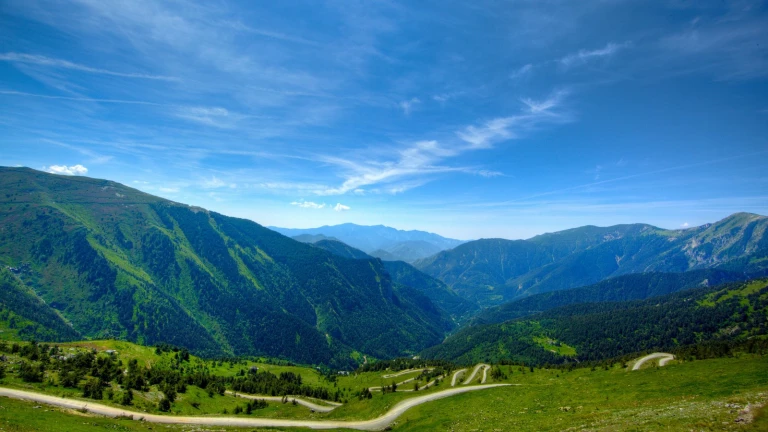 Horsley Hills, a tranquil and attractive hideaway for summer vacations in Chennai, is situated in the Chittoor region of Andhra Pradesh. It's the perfect location for nature lovers and adventure seekers because of its nice temperature and stunning scenery.
The popular Andhra Pradesh hill resort of Horsley Hills is well-known for its abundant biodiversity and verdant landscape. The mild, healthy weather is great for hikers and birdwatchers.
The hill station is the ideal location for photographers since it provides panoramic views of the valleys and woods that surround it. The Eastern Ghats, located close to Chennai, are known for their lush scenery and oldest Banyan and Eucalyptus trees.
How to get there:
The closest train station, Madanapalle, is easily reachable from Horsley Hills by taxi and train.

An effective alternative for a more direct method is to take a cab from Chennai.

Visitors have easy access to both train and taxi transportation alternatives.
The best months to go are:
The best months to visit are December through March.

These are the best months to explore Horsley Hills' natural splendor because of the favorable weather.

It is still a good temperature for outdoor activities and touring.
Ideal timeframe:
The ideal timeframe for a visit to Horsley Hills is 1-2 days.

This allows enough time to fully experience the natural beauty and engage in outdoor activities without feeling rushed.
Distance from Chennai:
Chennai and Horsley Hills lie apart by 276 kilometers.

The trip can be travelled by car in around 5-6 hours, making it a practical weekend vacation for Chennai locals.
Some must-to-do activities:
Hiking, bird viewing, and photography are some of the must-do activities in Horsley Hills.

The lush greenery and diverse wildlife make it a perfect spot for hiking enthusiasts, bird lovers, and photography enthusiasts to capture stunning moments in nature.

Additionally, visitors can also explore the nearby Koundinya Wildlife Sanctuary to witness more exotic flora and fauna.
Accommodations:
There are lodging options, including JNR Grand, Horsley Hills Holiday Homes, and Horsley Hills Haritha Hill Resort.

With facilities including roomy rooms, stunning hillside views, and helpful personnel, these lodgings provide travellers with convenient and enjoyable stays.

There are solutions to fit various interests and budgets, whether you like an opulent resort or a quaint vacation house.
3.Yercaud: A Relaxing Vacation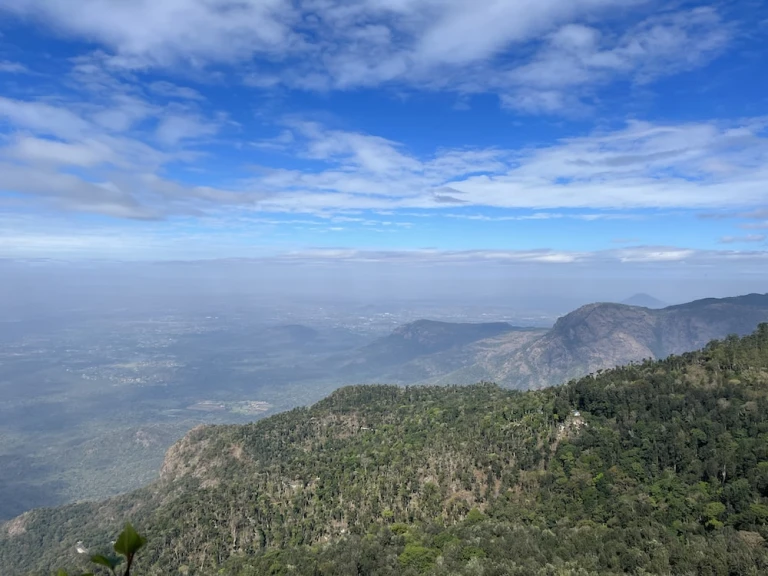 One of the most stunning hill towns you may visit on your vacation is Yercaud, which is situated in Tamil Nadu and is close to Chennai.
Yercaud is renowned for its luxuriant vegetation, scenic beauty, and nice weather all year round. The hill station, with its placid lakes, gorgeous vistas, and chances for outdoor activities like boating and trekking, provides a peaceful retreat from the hectic city life.
This hill station will win your heart with its stunning landscape and nice climate. You should spend your holiday seeing the many unique tourist sites in Yercaud. Yercaud Lake, Pagoda Point, Silk Farm, and Rose Garden are a few of the best.
How to get there:
From Chennai, you can reach Yercaud by road or by train. Take a car or a taxi, and enjoy a scenic drive through the winding roads that lead up to the hill station.

Alternatively, you can also take a train to Salem and then hire a local cab or take a bus to reach Yercaud.
The distance between Chennai:
The distance between Chennai and Yercaud is approximately 370 kilometers, and it takes around 6-7 hours to drive.

The scenic drive through the winding roads leading up to the hill station offers breathtaking views of the surrounding landscapes.
Best months to go there:
The best months to vIsit are from October through June. The climate is nice throughout these months, making it ideal for outdoor pursuits like hiking and boating on Yercaud Lake.

This is also a less busy period in the hill station, giving tourists a chance to take in the tranquility and calm.
Ideal Time Frame:
Visitors may tour Yercaud's primary features, including the lovely botanical gardens and the well-known Lady's Seat viewpoint, in 1-2 days.

By visiting surrounding tribal settlements, tourists may also enjoy in regional food and learn about the rich cultural legacy of the area.
Some must-visit attractions
For the greatest experience, visit well-known places like Bears Cave, Kottachedu Teak Forest, Tipperary View Point, and Deer Park.

Pagoda Point, Silk Farm, and Anna Park are a few of Yercaud's other top sights.

During your vacation, these locations provide one-of-a-kind experiences and breathtaking vistas that you should not pass up.
Accommodations:
Valley View Cottage, Rain Rock Villa, and Apple Cottage offer comfortable accommodations in Yercaud's natural surroundings.

These options, ranging from modest hamlets to opulent villas, cater to various tastes and price ranges, ensuring an enjoyable stay for tourists after exploring the region's cultural sites.
4. "Princess of Hill Stations" is Kodaikanal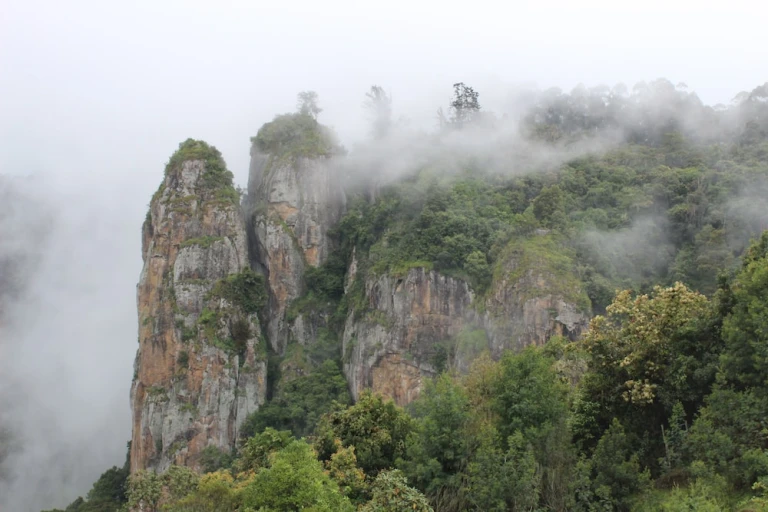 If you're seeking for chilly locations close to Chennai, Kodaikanal is a fantastic choice. Kodaikanal is also referred to as the "Gift of the Forests" and has unfaltering vistas of the Western Ghats.
The hill station is well-known for its comfortable weather and verdant surroundings, making it the ideal getaway from Chennai's oppressive heat. Kodaikanal provides a calming and restorative experience for nature enthusiasts with its tranquil lakes, lovely waterfalls, and scenic hiking routes.
Kodaikanal is frequently referred to as the "Princess of hill stations" because to its ethereal beauty. On your trip, see every attraction in Kodaikanal. Don't forget to explore the mesmerizing viewpoints and breathtaking landscapes.
How to get there:
A direct train runs to Kodaikanal from Chennai. You may relax and take in the beautiful scenery while you travel to Kodaikanal by rail, which is a convenient and pleasant option.

For those who like driving, there are also frequent bus services offered from Chennai to Kodaikanal if you want a speedier option.
Distance from Chennai
Kodaikanal is 529 kilometers away from Chennai. Approximately 9 hours are needed for the rail trip, whereas 10 to 12 hours, depending on traffic, are needed for the bus trip.

Both alternatives provide you the chance to stop along the journey and take in the area's picturesque splendor.
Best time to go:
Kodaikanal may be visited at any time of the year since each season has its own distinct beauty.

The best time to visit, though, is from April to June when the weather is good and conducive to outdoor activities.

It might be a pleasure to travel during the monsoon season, which lasts from July to September if you appreciate cooler weather and verdant scenery.
Ideal time frame:
The ideal time frame for a trip to Kodaikanal would be 2 to 3 days, allowing you to explore the main attractions and enjoy the natural beauty of the hill station.

Additionally, if you have more time, you can extend your stay and take part in activities such as trekking or boating in the picturesque lakes.
Favourite activities:
Kodaikanal offers a variety of activities, including boating, caving, Berijam Lake, Pillar Rocks, Coaker's Walk, Bryant Park, local cuisine, and markets for souvenirs and handicrafts.

Visitors can enjoy stunning views of hills and valleys, beautiful flower beds, and horticultural exhibits. Don't miss the opportunity to indulge in local cuisine.
Accommodations:
The Clouds and Mist Cottage, Kodai Drizzle, and Town Country Guest House. Other popular accommodations in Kodaikanal include the Green Pastures Resort, Hill Country Resort, and the Sterling Kodai Valley.

These options provide comfortable and scenic stays for visitors to enjoy their time in this charming hill station.
5. Yelagiri Hills: A Peaceful Getaway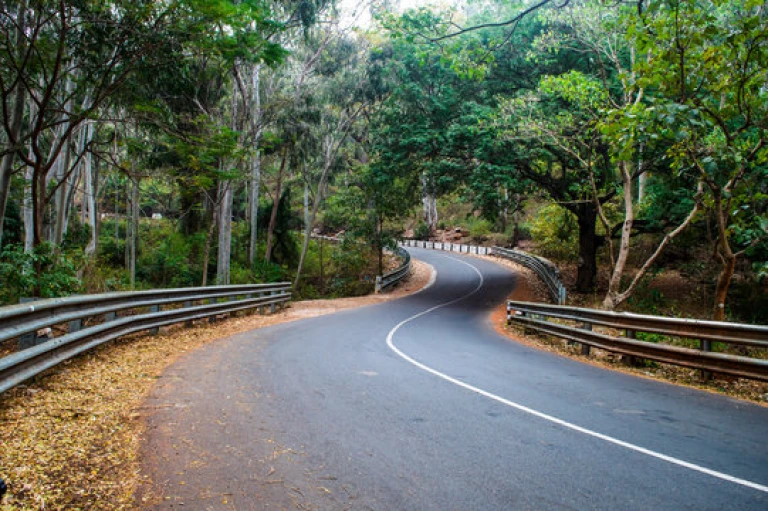 Yelagiri, the closest hill station to Chennai, is surrounded by mountains, valleys, lakes, and flowerbeds with orchids in them.
It is situated in Tamil Nadu's Vellore region and provides stunning views of the surroundings. Both nature lovers and adventure seekers enjoy visiting here because of the great weather and peaceful atmosphere.
There are several captivatingly beautiful sceneries in the surrounding area. Every visitor is enchanted by the location's panoramic splendor.
Yelagiri is a sanctuary for adventure lovers thanks to its various hiking paths. The hill station's beauty is enhanced by the presence of a number of overlooks that offer breathtaking views of the luxuriant vegetation and tumbling waterfalls.
Whether it's engaging in outdoor pursuits or just taking in nature's serenity, Yelagiri promises a memorable experience for all who visit.
How to get there:
Jolarpettai Junction is the closest railway station. From Jolarpettai Junction, one can hire a taxi or take a local bus to reach Yelagiri.

The journey takes approximately two hours and offers scenic views of the surrounding countryside.

Additionally, there are also regular bus services available from Chennai to Yelagiri for those who prefer public transportation.
Distance from Chennai:
Given that Yelagiri is just about 230 kilometers distant, city dwellers may easily travel there on weekends.

The journey is enjoyable and worthwhile thanks to the well-kept roads and beautiful scenery along the route.
Best months to visit:
March through September is the ideal time to visit. During these months, the weather is pleasant and perfect for outdoor activities like hiking and camping.

The lush greenery and blooming flowers add to the charm of Yelagiri, making it a delightful destination for nature lovers.
Ideal time frame:
During a 2 to 3 day visit, visitors can explore the various hiking trails and camping spots that Yelagiri has to offer.

Additionally, they can also indulge in activities such as boating in the serene lakes or visiting the nearby temples and viewpoints for a complete cultural experience.
Must to do activities:
Yelagiri offers a variety of activities including hiking to Swamimalai Hill, camping at Punganoor Lake, and adventurous activities like paragliding or rock climbing.

Visitors can also enjoy the Jalagamparai Waterfalls and Lake Punganoor, where visitors can take leisurely tours on pedal or manned rowing boats, showcasing the surrounding hills.
Accommodations:
The O Nila Resort, the Dolphin Resort, and the Rhythms Lake View Resort. After a day of sightseeing, guests may unwind and rest in these lodgings, which provide cozy views of the surrounding countryside.

Additionally, Yelagiri is renowned for its delectable regional food and offers a variety of traditional meals for guests to enjoy while they are there.
6. Kolli Hills: For Stunning Green Views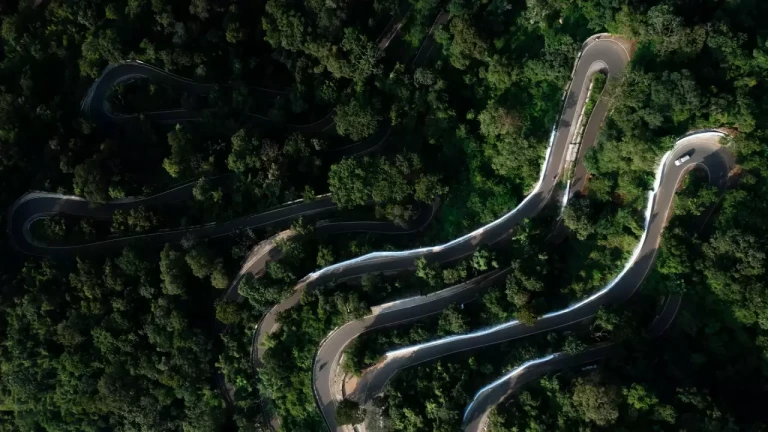 It is one of the nearest hill stations to Chennai, surrounded by verdant lush scenery. It's well-known for its coffee and tea plantations.
With its nice weather and beautiful vistas, the hill station provides a peaceful respite from the hustle and bustle of city life. It is also well-known for its walking routes and animal reserves, making it a favorite destination for nature lovers and adventurers.
The hills are popular among nature enthusiasts, hikers, meditation practitioners, and trekkers because they are unspoiled by commercial tourism.
Several colonial-era villas and churches add to the hill station's attractiveness and historical value. The hill station's indigenous cuisine, recognized for its distinct tastes and use of locally produced spices, is a culinary pleasure.
How to get there:
The hill station may be reached through well-maintained roadways, regular bus services, and private taxis.

There are frequent bus services and private taxis for individuals who prefer not to drive.

A train travelling through the countryside is accessible for a picturesque route, with Salem being the nearest railway station.
Distance from Chennai:
The scenic route from Chennai to the hill station takes 6-7 hours by road, offering breathtaking countryside views.

Direct flights from Chennai to the nearest airport are also available for quicker transportation.
Best months to visit:
The best time to visit is from February through December.

The weather is good throughout these months, making it ideal for experiencing the natural splendor of the hill station.

During this period, guests may also participate in outdoor activities such as trekking and camping.
Ideal timeframe:
The recommended time frame is 3-4 days. This gives you plenty of time to explore the numerous sights and relax in the tranquil ambiance of the hill station.

Visitors can also take day trips to adjacent cities and villages to better immerse themselves in the region's culture and traditions.
The best experience:
The Siddhar Caves, which were formerly home to sages who practiced medicine, provide an immersive experience surrounded by magical healing plants.

It is a must-see destination because visitors may connect with the region's rich history and spirituality.

Furthermore, the Arapaleeswarar Temple is a must-see for a one-of-a-kind and immersive experience.
Accommodation:
Visitors may unwind and revitalize after touring the area at the Silverline Retreat Hotel and Nallathambi Resort, which both provide pleasant, practical lodging.

They provide opulent amenities and breathtaking vistas, offering a memorable immersion in the customs and culture of the area.
7. Valparai has Majestic Streams.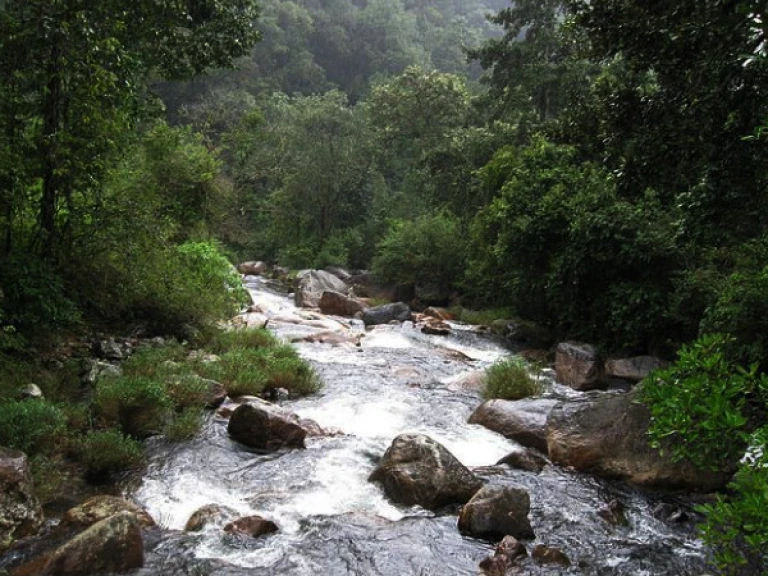 Valparai, one of the nicest hill towns near Chennai, is tucked away in the Annamalai range of the Western Ghats at an elevation of around 1193 meters above sea level.
Valparai is renowned for its beautiful vistas of mist-shrouded mountains and lush green tea farms. Elephants, tigers, and leopards live in the town, which makes it a popular vacation spot for those who enjoy the outdoors and animals.
The area, which is surrounded by various forests, is well-known for its gorgeous streams and hushed waterfalls. In addition to its abundant biodiversity, Valparai is renowned for the wide variety of plant and animal species that can be found there.
Valparai is a great vacation spot for both nature lovers and adventure seekers because to its calm, pleasant environment.
How to get there:
The most convenient way to reach Valparai is by road. Visitors can hire a taxi or take a bus from Coimbatore or Pollachi to reach this picturesque destination.

The journey offers breathtaking views of the surrounding landscapes, making it a memorable experience for travelers.
Distance from Chennai
Valparai is around 582 kilometers from Chennai.

It takes approximately 10-12 hours to reach Valparai from Chennai by road.

There are flights from Chennai to Coimbatore, which is the nearest airport to Valparai. The flight duration is approximately one hour. From there you can take a taxi or a bus to reach Valparai. The journey from Coimbatore to Valparai takes approximately 3-4 hours,
Best months to go:
The greatest time of year to visit Valparai is from May through September because of the beautiful weather and lush surroundings.

Visitors can engage in outdoor pursuits including birdwatching, trekking, and seeing Valparai's famed tea farms during these months.

Carrying light woolens is advised because evening temperatures might drop a bit.
Ideal Time Frame:
3–4 Days Visitors may tour all of Valparai's top sights at this period, including the Aliyar Dam and Indira Gandhi Wildlife Sanctuary.

They may also take leisurely strolls through the town and take in the peace of the surrounding landscape.
The best adventure:
Children and adults may engage in a number of activities at Chinnakallar Falls, such as swimming, paddleboarding, and touring animal preserves.

Tigers, sloth bears, and pangolins all inhabit the area around the falls. A popular location for nature lovers, the neighboring Anamalai Tiger Reserve provides visitors the chance to go hiking and camping while taking in breathtaking vistas of the Western Ghats.
Accommodations:
Visitors touring Chinnakallar Falls and the Anamalai Tiger Reserve may stay in cozy, convenient accommodations from ATS HOMESTAY, Maryland Homestay, and Ganapathy Homestay.

They are close to attractions for easy access and provide nice lodgings, tasty meals, and kind hospitality.
Also read: 15 Beautiful Cultural Heritage Sites in South India
For a short escape from the hectic city life, choose one of these seven hill stations close to Chennai. Each hill station, from the tranquil beauty of Yelagiri to the historical elegance of Kodaikanal, provides a distinct experience for nature lovers and adventure seekers alike. These hill villages near Chennai provide something for everyone, whether you want a calm vacation or exciting sports like trekking and boating.