Hyderabad, often referred to as the "City of Pearls," is a captivating blend of tradition and modernity. With its rich history, delectable cuisine, and vibrant culture, this South Indian gem is a must-visit destination for first-time travelers. If you're planning a trip to Hyderabad, we've got you covered with the ultimate 3-day itinerary to help you make the most of your visit.
Day 1: Exploring Hyderabad's Historic Heritage
Morning: Charminar and Mecca Masjid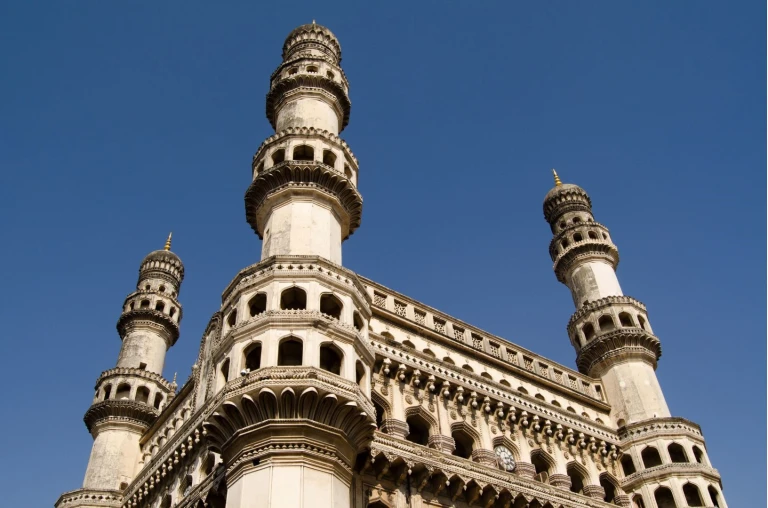 Charminar Hyderabad
Start your first day by visiting Charminar, one of Hyderabad's most iconic landmarks. Explore the bustling market around it and sample the delicious local street food. Adjacent to Charminar is the stunning Mecca Masjid, a 17th-century mosque known for its grandeur and history.
Lunch: Biryani at Paradise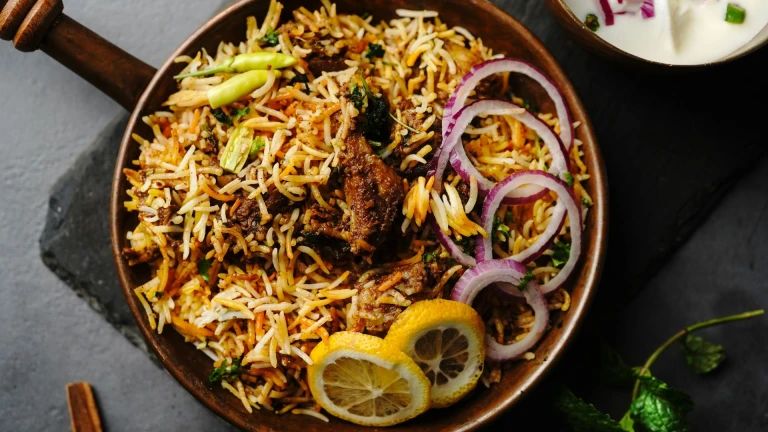 Hyderabadi Biryani
No trip to Hyderabad is complete without savoring the world-famous Hyderabadi Biryani. Head to Paradise, a legendary restaurant that has been serving this aromatic dish for decades.
Afternoon: Salar Jung Museum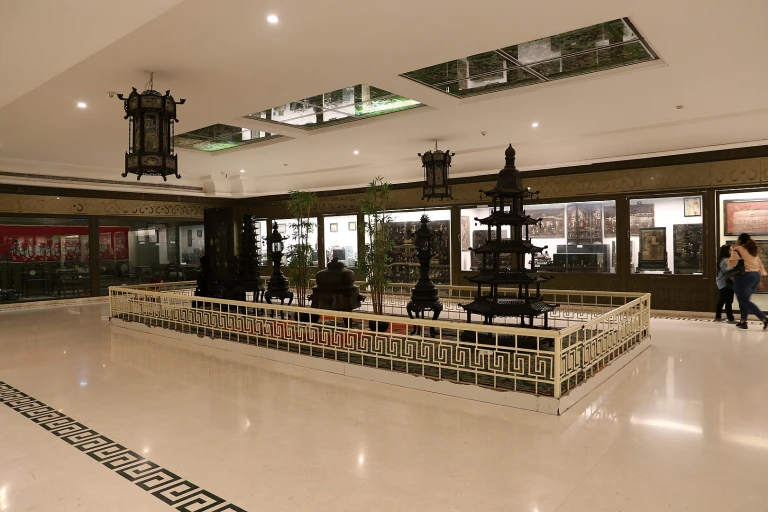 Salar Jung Museum, Hyderabad
Discover the art and history of Hyderabad at the Salar Jung Museum. This museum houses an impressive collection of sculptures, paintings, textiles, and more, making it a cultural gem.
Evening: Laad Bazaar and Chudi Bazaar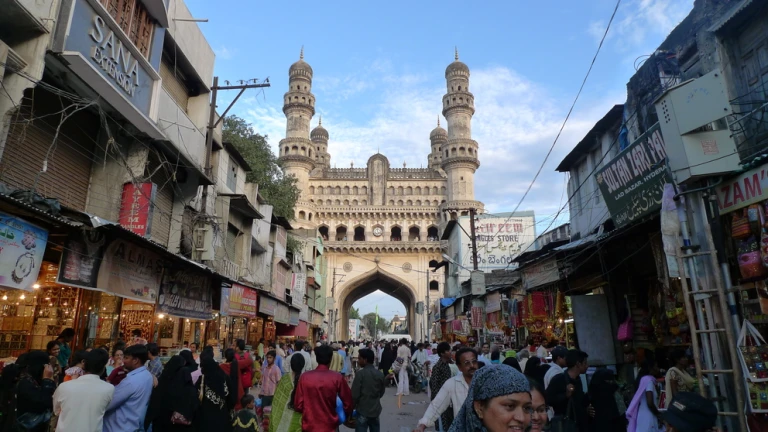 Evening at Laad Bazar near Charminar, Hyderabad
Explore the vibrant Laad Bazaar, known for its intricate bangles and jewelry. Adjacent to it is Chudi Bazaar, a great place to shop for traditional Indian clothing.
Dinner: Bonsai Restaurant, Banjara Hills
For dinner, visit Bonsai, a modern restaurant in Banjara Hills, offering a mix of Indian and international cuisine. The ambiance and food are sure to leave you delighted.
Read more: Guide to Plan Your Perfect Weekend in Hyderabad
Day 2: Discovering the Modern Side of Hyderabad
Morning: Breakfast at Cafe Niloufer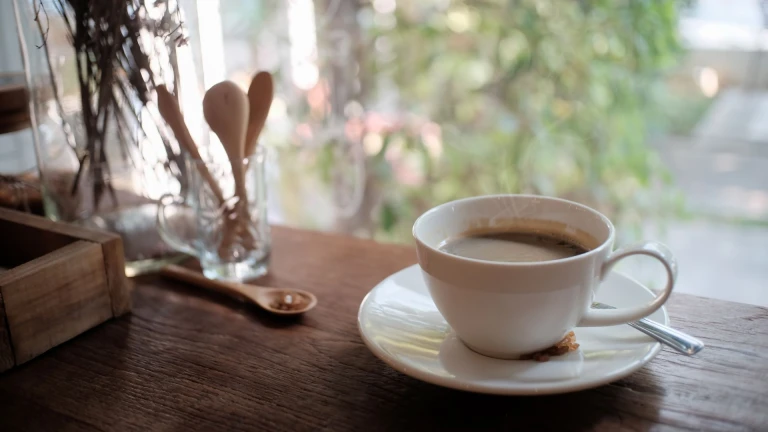 Start your day with a hearty breakfast at Cafe Niloufer, a popular local joint known for its Irani chai and Osmania biscuits.
Late Morning: Ramoji Film City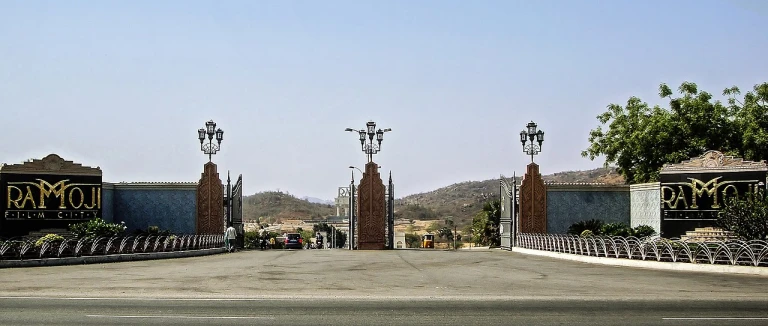 Ramoji Film City, Hyderabad
Visit the Ramoji Film City, one of the world's largest film studios. Explore its various sets, gardens, and attractions, and witness the magic of Indian cinema.
Lunch: Alfresco, Taj Krishna
Have a luxurious lunch at Alfresco, a restaurant at the Taj Krishna. The serene setting and culinary delights make for a perfect mid-day treat.
Afternoon: Hussain Sagar Lake and Buddha Statue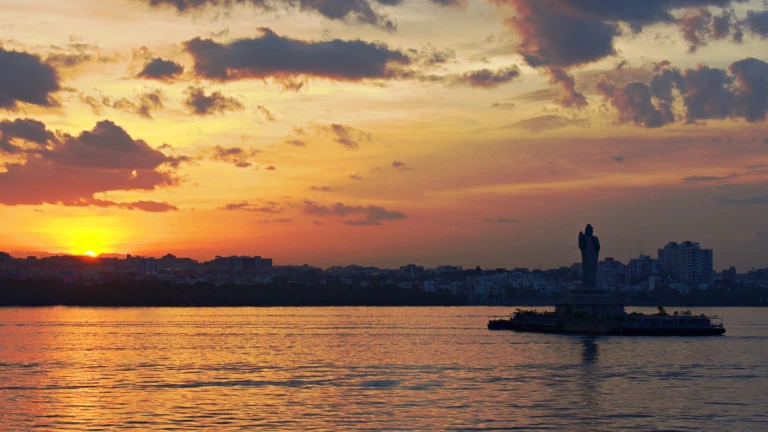 Hussain Sagar Lake, Hyderabad
Visit the picturesque Hussain Sagar Lake and the gigantic Buddha Statue. You can take a boat ride on the lake and enjoy the serene surroundings.
Evening: Necklace Road and Lumbini Park
Lumbini Park, Hyderabad
Stroll along Necklace Road, a picturesque promenade by the lake. Enjoy the musical fountain and light show at Lumbini Park in the evening.
Dinner: B-Dubs, Gachibowli
End your day with a relaxed dinner at B-Dubs, a sports bar in Gachibowli, serving delicious wings and a wide range of beverages.
Day 3: Delving into Royal Palaces and Culinary Delights
Morning: Chowmahalla Palace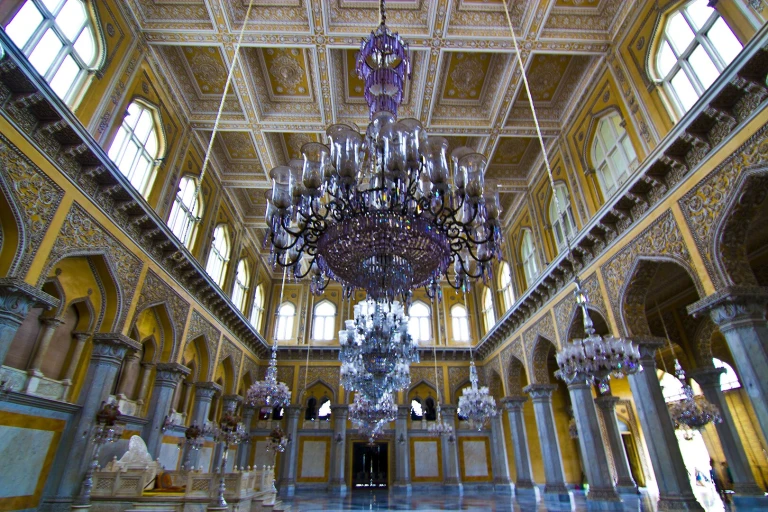 Chowmahalla Palace, Hyderabad
Start your day at Chowmahalla Palace, the former seat of the Asaf Jahi dynasty. The palace's grand architecture and historic artifacts offer a glimpse into Hyderabad's royal past.
Lunch: Shadab Restaurant
Head to Shadab Restaurant for a sumptuous traditional meal, featuring kebabs, haleem, and more.
Afternoon: Golconda Fort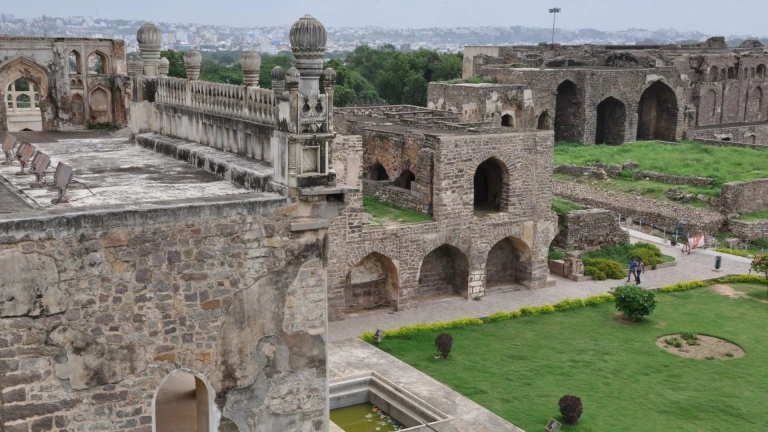 Golconda Fort, Hyderabad
Explore the majestic Golconda Fort, known for its stunning architecture and historical significance. Don't forget to visit the Sound and Light Show in the evening.
Evening: Banjara Hills and Jubilee Hills
Spend your evening shopping in the upscale markets of Banjara Hills and Jubilee Hills. You can find a wide range of luxury brands and traditional crafts here.
Dinner: Bidri, Hyderabad Marriott Hotel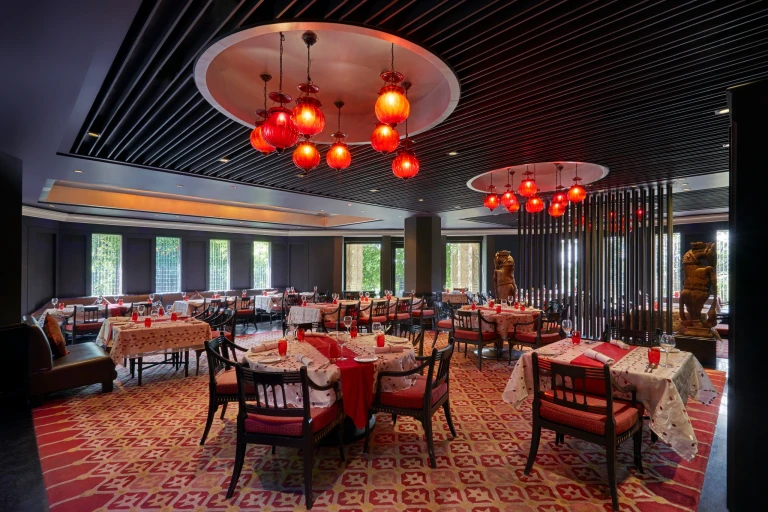 Bidri, Hyderabad Marriott Hotel Img: Bidri - Marriott Hyderabad
Conclude your Hyderabad experience with a lavish dinner at Bidri, known for its authentic Hyderabadi cuisine, located in the Hyderabad Marriott Hotel.
Read more: Nighttime Adventures in Hyderabad: 15 Fun Things to Try
Hyderabad offers a unique blend of history, culture, and modernity, making it an unforgettable destination for first-time visitors. With this 3-day itinerary, you'll be able to explore the city's most iconic landmarks, savor its delectable cuisine, and immerse yourself in its vibrant atmosphere. Hyderabad truly is a city that has something for everyone, from history buffs to food enthusiasts and culture seekers. Enjoy your trip!