Goa, the land of sun, sand, and sea, has been a popular destination for bachelors and bachelorettes alike. With its vibrant nightlife, picturesque beaches, and a plethora of activities, Goa offers the perfect setting for an unforgettable bachelor party with your friends in 2023.
Whether you're looking for adrenaline-pumping adventures or laid-back beach vibes, this article will guide you through the best things to do in Goa for an epic bachelor getaway.
1. Beach Hopping:
Baga Beach: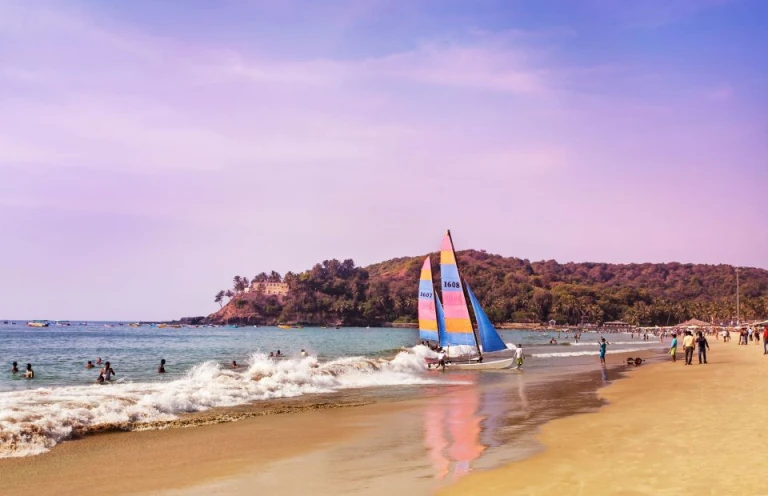 Baga Beach Goa Img: Thomas Cook
This is one of the liveliest beaches in Goa. It's famous for its water sports, beach shacks, and buzzing nightlife. You can try parasailing, jet skiing, or simply relax with a drink and enjoy the lively atmosphere.
Palolem Beach: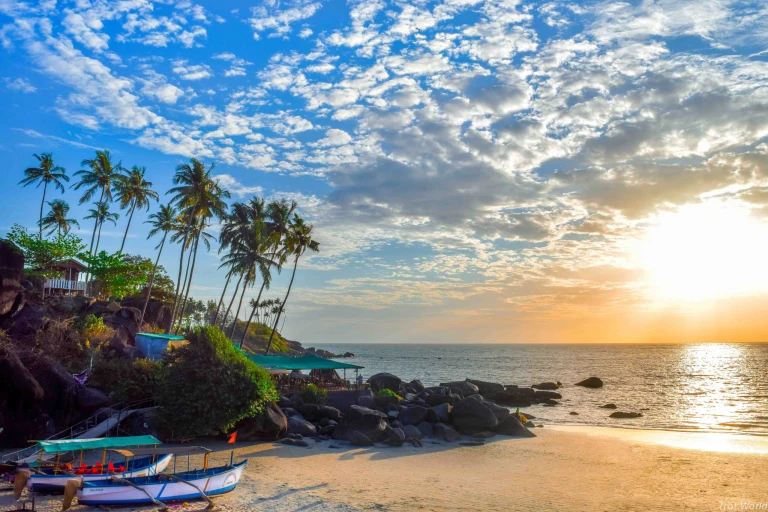 Palolem Beach goa Img: Trot.World
For a more laid-back experience, head to Palolem. It's known for its calm waters and crescent-shaped beach. You can rent a kayak, take a boat ride to Butterfly Beach, or just unwind in a beachfront hut.
2. Water Sports: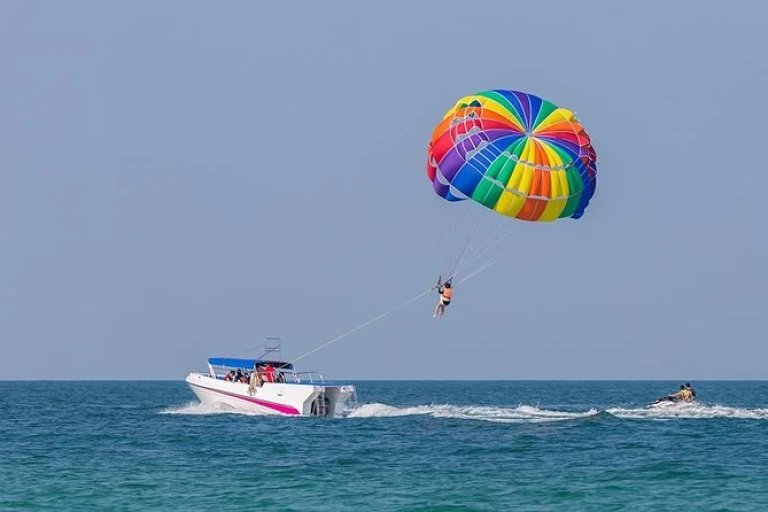 Water Sports Goa Img: Viator
Parasailing: Feel the adrenaline rush as you soar high above the sea, tethered to a speedboat.
Jet Skiing: Race your friends on jet skis, skipping across the waves and feeling the wind in your hair.
Windsurfing: Challenge yourselves with windsurfing, trying to balance on your boards while riding the waves.
Scuba Diving: Explore the underwater world of Goa. Discover colorful coral reefs, aquatic life, and even shipwrecks. There are options for both beginners and certified divers.
3. Nightlife:
Tito's Lane: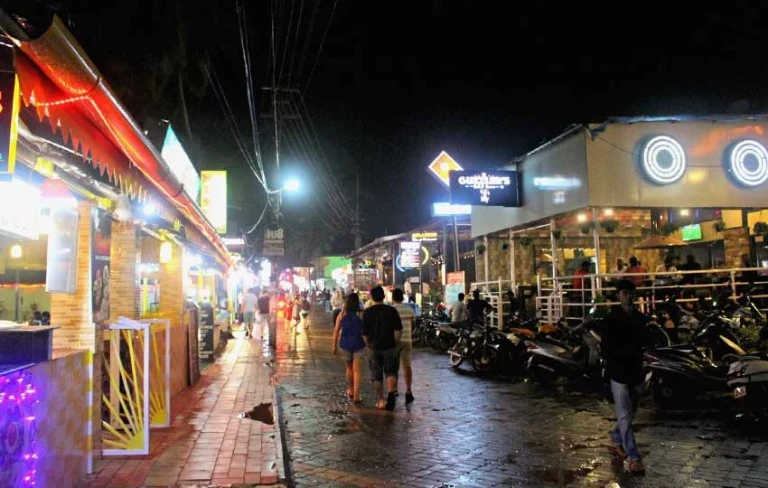 Tito's Lane Goa Img: HinterScapes
Located in Baga Beach, it's the hub of nightlife in Goa. Visit iconic clubs like Tito's and Mambo's for a night of dancing and music.
Club Cubana: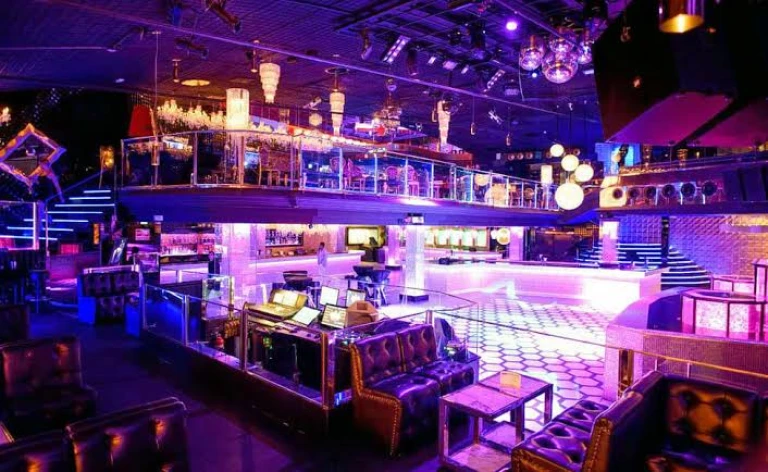 Club Cubana goa Img: Connecting Traveller
Known as the "nightclub in the sky," it offers a breathtaking view of the Goan coastline and a fantastic party atmosphere.
4. Casino Cruise: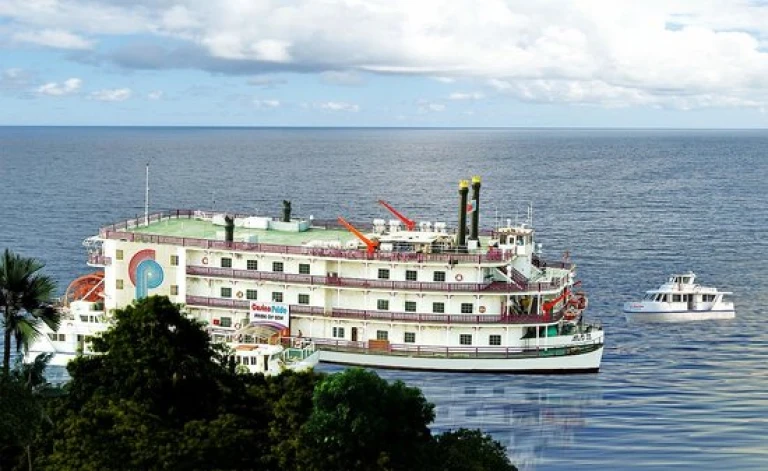 Deltin Royale and Casino Pride, Goa Img: Tripadvisor
Deltin Royale and Casino Pride: These luxury cruise casinos offer a range of games, from poker to roulette. Enjoy the thrill of gambling while sailing on the Mandovi River.
5. Spice Plantation Tour:
Spice Plantation Tour, Goa Img: Towno
Explore the lush green spice plantations of Goa. Learn about spices like cardamom, cinnamon, and vanilla, and indulge in a sumptuous Goan lunch served on banana leaves.
Also read: Your Must-Have Travel Guide to Goa in 2023
6. Dudhsagar Waterfalls: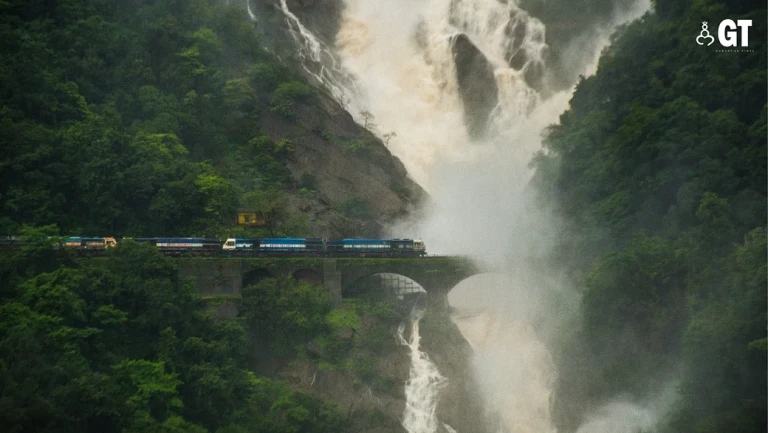 Dudhsagar Waterfalls, Goa Img: Gomantak Times
A visit to the Dudhsagar Waterfalls takes you on an exciting journey. You can choose between a trek or a jeep safari through dense forests, leading to the awe-inspiring waterfall.
7. Explore Old Goa: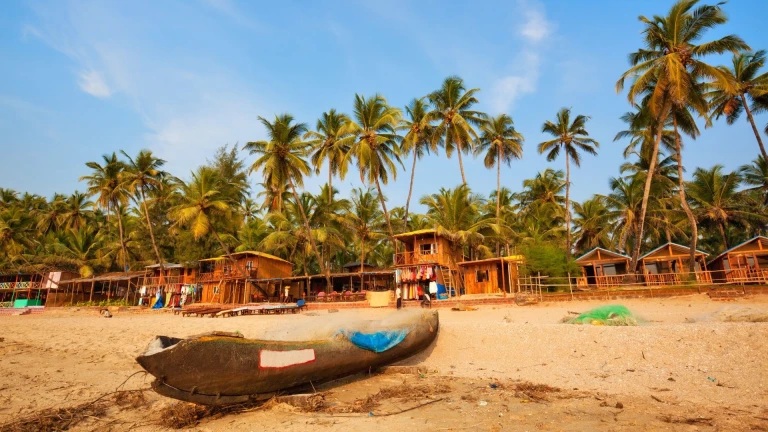 Old Goa
Visit historic churches like the Basilica of Bom Jesus and Sé Cathedral. Stroll through the cobbled streets of Old Goa, and explore colonial architecture.
8. Local Cuisine: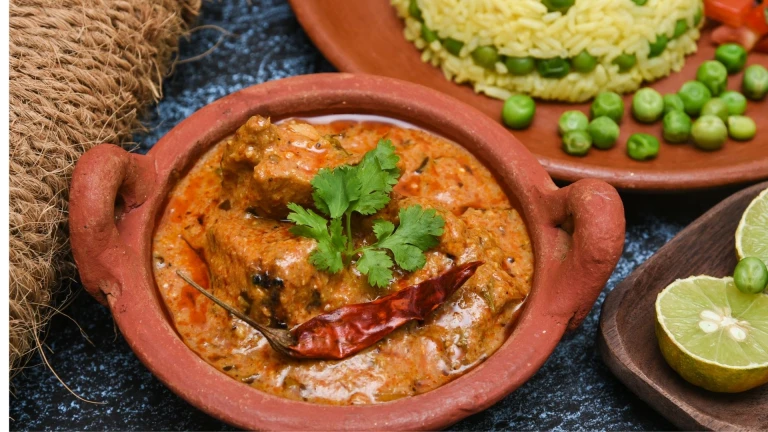 Goan dishes
Try authentic Goan dishes such as seafood vindaloo, xacuti, and bebinca. Visit local restaurants and beachfront shacks to savor the diverse flavors of Goan cuisine.
Also read: 15 Iconic Dishes of Goa: A Culinary Adventure
9. Adventure Activities:
Trekking: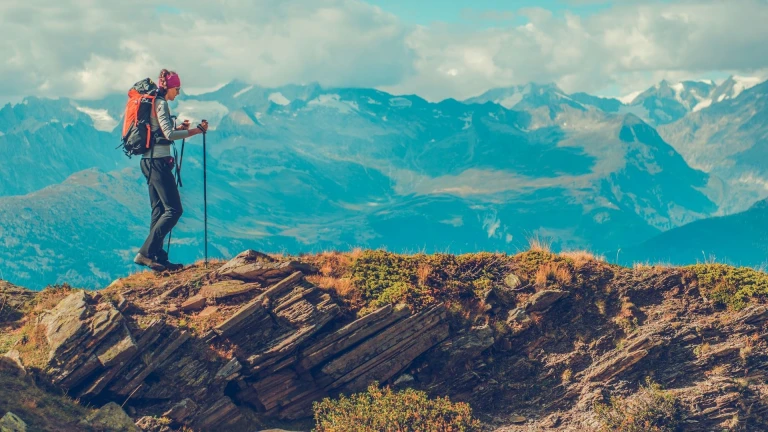 Trekking Goa
Go trekking in the Western Ghats and experience the lush greenery and stunning views.
Quad Biking: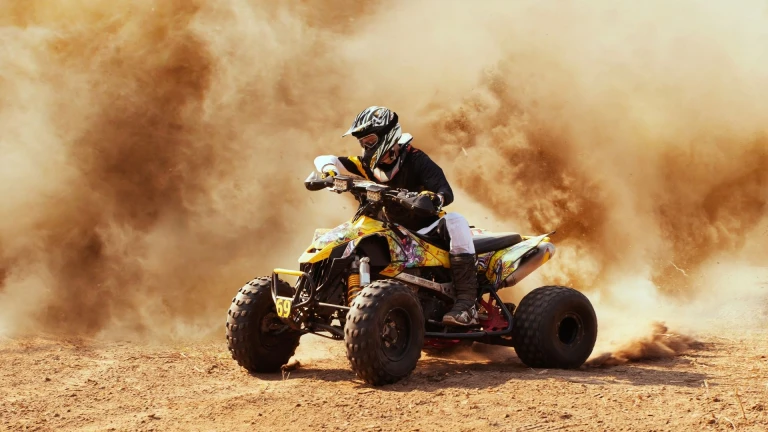 Quad Biking Goa
Explore the rugged terrain on quad bikes, which adds an element of adventure to your trip.
10. Yoga and Wellness Retreat: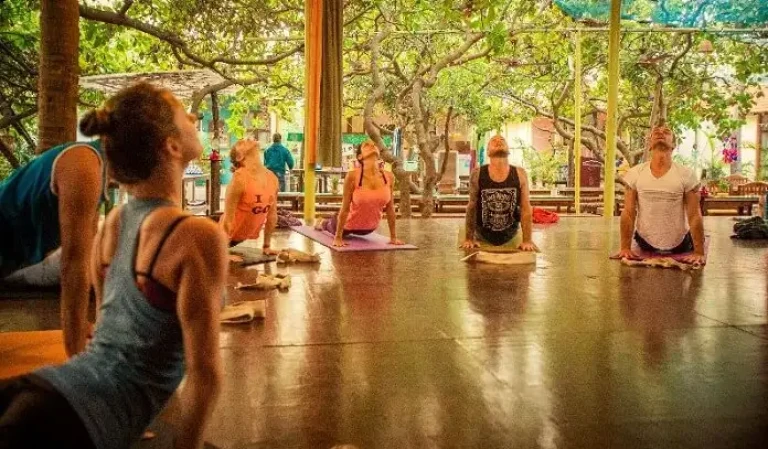 Yoga and Wellness Retreat, Goa
Goa is famous for its yoga and wellness retreats. Recharge your body and mind with yoga sessions, meditation, and spa treatments. It's an excellent way to detox and relax amidst the serene Goan environment.
Also read: 20 Things to Do in Goa 2023 - Activities and Attractions
Each of these activities provides a unique experience, catering to a wide range of interests and preferences. Depending on your group's tastes, you can mix and match these activities to create the perfect itinerary for your bachelor trip to Goa in 2023.