Australia's diverse landscapes, from pristine beaches to lush rainforests and rugged outback terrain, offer a myriad of opportunities for couples seeking a romantic getaway. Whether you're celebrating an anniversary, planning a honeymoon, or simply looking to rekindle the flame, Australia has something special to offer. In this blog, we'll explore some of the most enchanting and romantic destinations across this vast continent, helping you craft your perfect couple's adventure Down Under.
1. Whitsunday Islands, Queensland
Begin your romantic journey in the heart of the Great Barrier Reef at the Whitsunday Islands. With their crystal-clear waters, secluded beaches, and luxury resorts, this archipelago is the epitome of tropical paradise.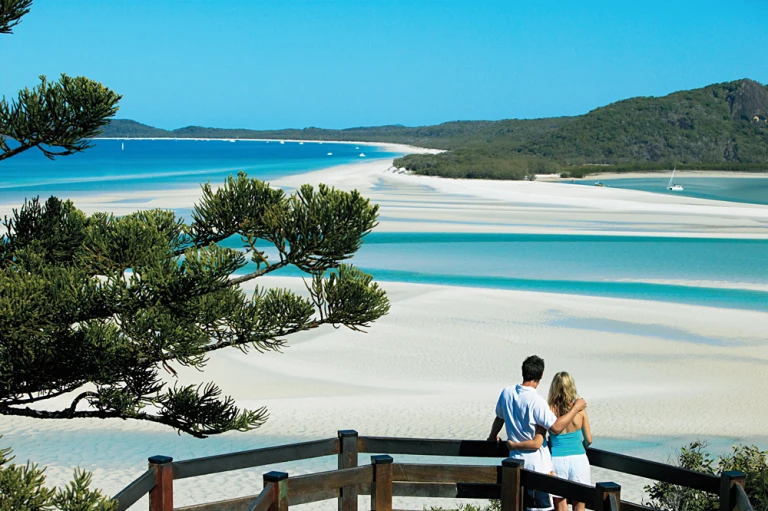 Whitsunday Island
Charter a private yacht or embark on a scenic helicopter ride for breathtaking views of the reef, followed by a sunset dinner on the beach.
2. Hunter Valley, New South Wales
For wine-loving couples, the Hunter Valley is a dream destination. This renowned wine region boasts countless vineyards, cellar doors, and world-class restaurants.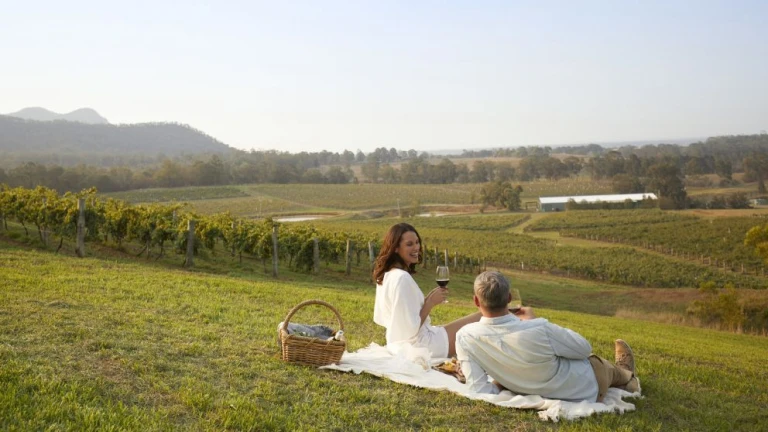 Hunter valley
Spend your days wine tasting, enjoying gourmet picnics, and exploring charming villages. Don't forget to book a hot air balloon ride for a sunrise experience like no other.
3. Daintree Rainforest, Queensland

Daintree Rainforest
Nature enthusiasts will find romance amidst the ancient wonders of the Daintree Rainforest. Stay in eco-friendly lodges nestled within the jungle, go on guided hikes to discover unique wildlife, and cruise the Daintree River in search of elusive crocodiles. The serenity of this lush paradise is sure to deepen your connection.
Also Read: From Sydney to the Outback: Australia's Iconic Travel Destinations in 2023
4. Byron Bay, New South Wales
Known for its bohemian charm and stunning beaches, Byron Bay is a haven for free spirits and lovers alike.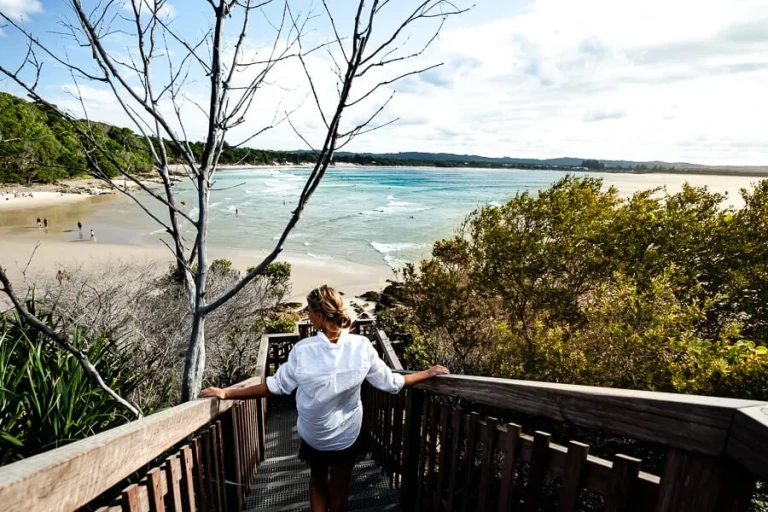 Byron Bay, New South Wales
Explore Cape Byron Lighthouse for panoramic ocean views, take a dip in secluded rock pools, and relish fresh, farm-to-table cuisine at local cafes. Byron Bay also offers plenty of opportunities for surfing, yoga, and spa treatments.
5. Uluru, Northern Territory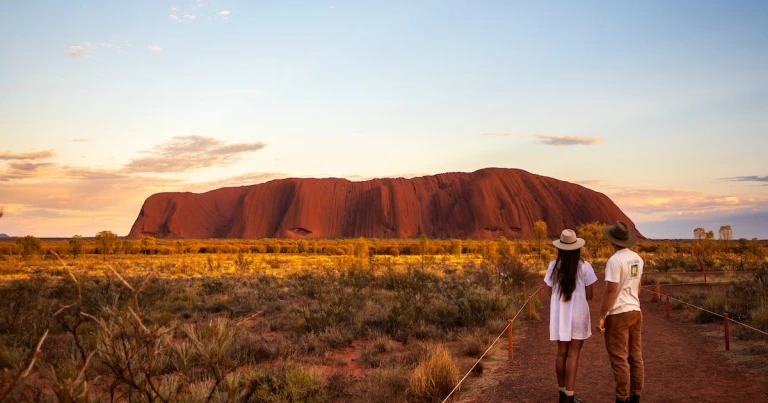 Uluru, Northern Territory
Experience the magic of the Australian Outback at Uluru, the iconic sandstone monolith. Witness the rock change colors at sunrise and sunset, and partake in guided Aboriginal cultural experiences to gain a deeper appreciation of this sacred place. Stay in a luxury desert resort for a unique blend of adventure and relaxation.
6. Margaret River, Western Australia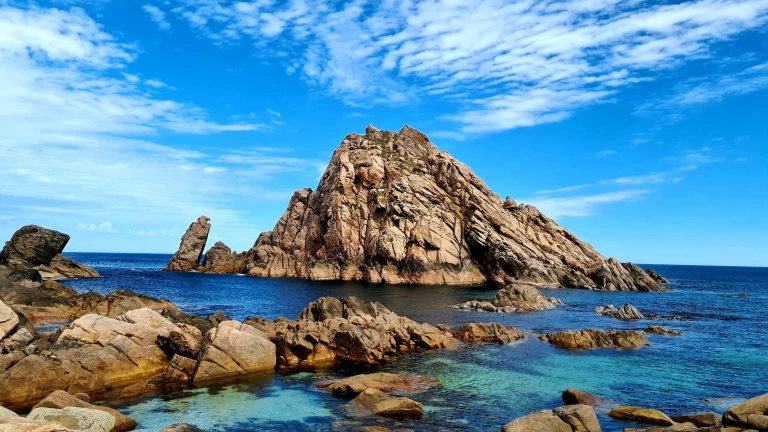 Margaret River, Western Australia
Margaret River is another wine lover's paradise, renowned for its world-class wineries and breathtaking coastline. Spend your days exploring underground caves, indulging in wine and chocolate pairings, and enjoying scenic walks along rugged cliffs. Sunsets at Surfers Point are particularly enchanting.
7. Tasmania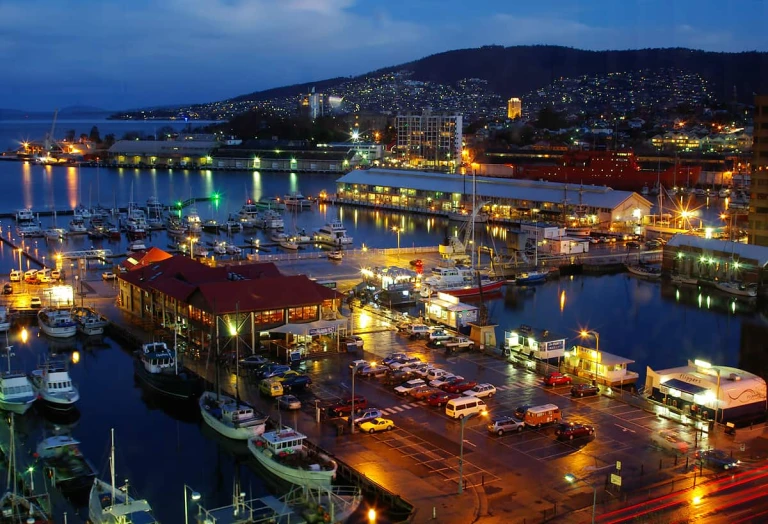 Tasmania
Escape to the island state of Tasmania for a secluded and romantic adventure. Explore the pristine wilderness of Cradle Mountain, stroll hand in hand through charming colonial towns like Hobart and Launceston, and savor fresh seafood at waterside restaurants. Don't forget to take a boat trip to witness the ethereal beauty of Wineglass Bay.
Also Read: 10 Unusual Accommodation Options in Western Australia from Houseboats and Trains to Five-star Tents