Australia, with its vast and diverse landscapes, unique wildlife, and vibrant culture, offers an array of iconic travel destinations waiting to be explored in 2023. From the dazzling city of Sydney to the awe-inspiring Outback, this guide will take you on a journey through the top destinations and experiences that define the Land Down Under this year.
Sydney - The Harbor City
Sydney, the bustling harbor city, is an eclectic mix of natural beauty and urban sophistication. The iconic Sydney Opera House, with its distinctive sail-like architecture, stands as a global symbol of art and culture. Stroll along the world-renowned Bondi Beach, where golden sands meet the Pacific Ocean's azure waves, and surfers ride the waves. Explore the historic Rocks district, where cobbled streets lead to hidden pubs and local artisans' shops. At the Sydney Fish Market, indulge in an array of seafood delights, from succulent prawns to freshly shucked oysters.
Beyond the urban delights, Taronga Zoo offers an opportunity to get up close with Australia's unique wildlife, including kangaroos, koalas, and Tasmanian devils. A visit to Sydney isn't complete without taking a harbor cruise, where you can admire the stunning cityscape from the water, passing by the iconic Sydney Harbour Bridge. In the evenings, consider watching a performance at the Sydney Opera House or enjoying a meal at one of the city's world-class restaurants, offering diverse cuisines from around the globe.
Best Time to Visit: September to November, March to May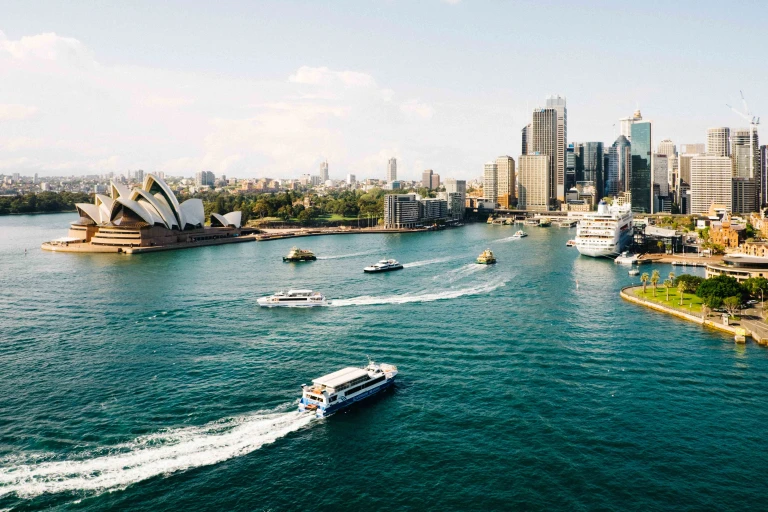 Melbourne - The Cultural Capital
Melbourne, known as Australia's cultural capital, is a city that thrives on creativity and diversity. Wander through the vibrant streets and laneways adorned with street art and graffiti in areas like Hosier Lane. The city's artistic spirit is also reflected in its numerous galleries, with the National Gallery of Victoria being a standout. Melbourne's coffee culture is legendary, so don't miss the chance to savor a latte or espresso at one of its many iconic cafes.
A short drive from Melbourne takes you to the Great Ocean Road, one of the world's most scenic coastal drives, where you can witness the awe-inspiring Twelve Apostles and the rugged Shipwreck Coast. For sports enthusiasts, attending a cricket match at the Melbourne Cricket Ground or experiencing the electric atmosphere of the Australian Open tennis tournament is a must. Melbourne's culinary scene is a gastronomic delight, offering diverse international cuisines, and the Queen Victoria Market is a paradise for food lovers.
Best Time to Visit: March to May, September to November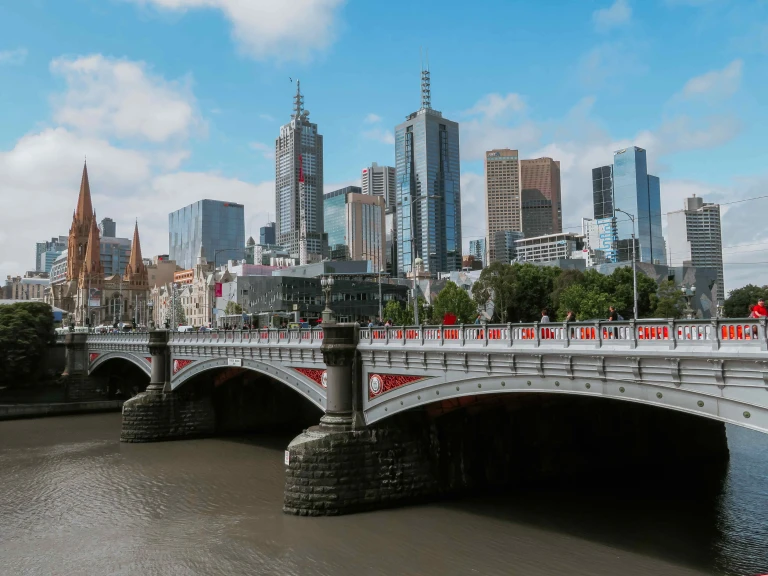 The Great Barrier Reef - Underwater Paradise
The Great Barrier Reef, a UNESCO World Heritage site, is a natural wonder that invites you to explore its underwater paradise. Snorkel or scuba dive to immerse yourself in a world of vibrant coral formations and an astonishing variety of marine life, including colorful fish, sea turtles, and majestic manta rays. Consider taking a liveaboard dive trip to fully experience the reef's splendor.
If diving isn't your preference, you can still witness the reef's beauty from above by taking a scenic flight or helicopter tour. These aerial views provide a unique perspective on the reef's intricate patterns and vibrant colors. Additionally, educational tours and cruises offer insights into the reef's ecology and conservation efforts, making it a truly unforgettable and informative experience for nature enthusiasts of all ages.
Best Time to Visit: June to October
Uluru (Ayers Rock) - Sacred Red Center
Journey to the heart of Australia to witness the awe-inspiring Uluru, also known as Ayers Rock. This massive sandstone monolith holds deep cultural significance for Indigenous Australians. Guided tours are available, allowing you to learn about the rock's spiritual importance and the Dreamtime stories associated with it.
One of the most mesmerizing aspects of Uluru is its color-changing phenomenon, which occurs during sunrise and sunset. The rock transforms from a deep red to vibrant oranges and purples, creating a surreal and breathtaking sight. Whether you're watching the sun's first light gently touch the rock or bidding farewell to it as it sets, these moments at Uluru are spiritual and profoundly moving.
While in the area, explore the nearby Kata Tjuta (The Olgas) rock formations, take a walk around the base of Uluru to admire its intricate textures, and immerse yourself in the ancient landscape of the Red Centre.
Best Time to Visit: April to September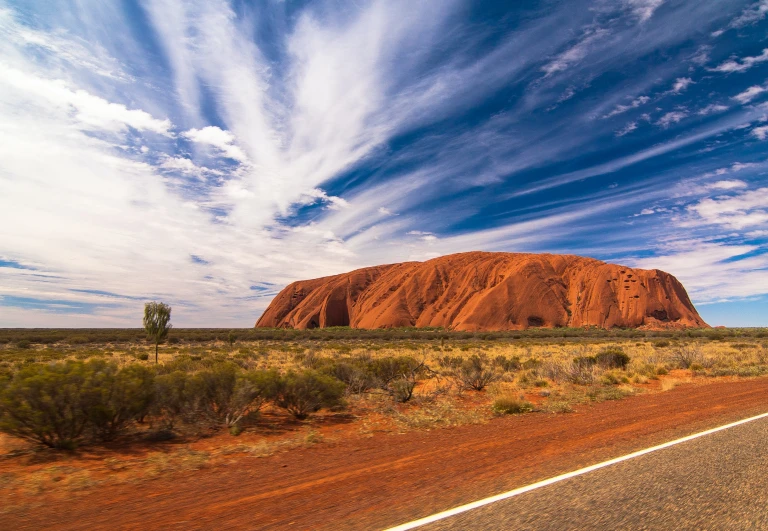 The Whitsunday Islands - White Sands and Turquoise Waters
Sail through the Whitsunday Islands, a tropical paradise where white sandy beaches meet the turquoise waters of the Coral Sea. The Whitsundays are renowned for the world-famous Whitehaven Beach, where the pure silica sands squeak underfoot and the crystal-clear waters invite you for a refreshing swim. Snorkeling and diving enthusiasts will find vibrant coral reefs teeming with marine life just offshore.
To fully appreciate the beauty of the islands, consider chartering a catamaran or yacht. With your own vessel, you can explore secluded coves, enjoy private picnics on pristine beaches, and sleep under the stars in the heart of this tropical paradise. The Whitsundays offer a serene escape into nature's wonders, where relaxation and adventure coexist in perfect harmony.
Best Time to Visit: July to September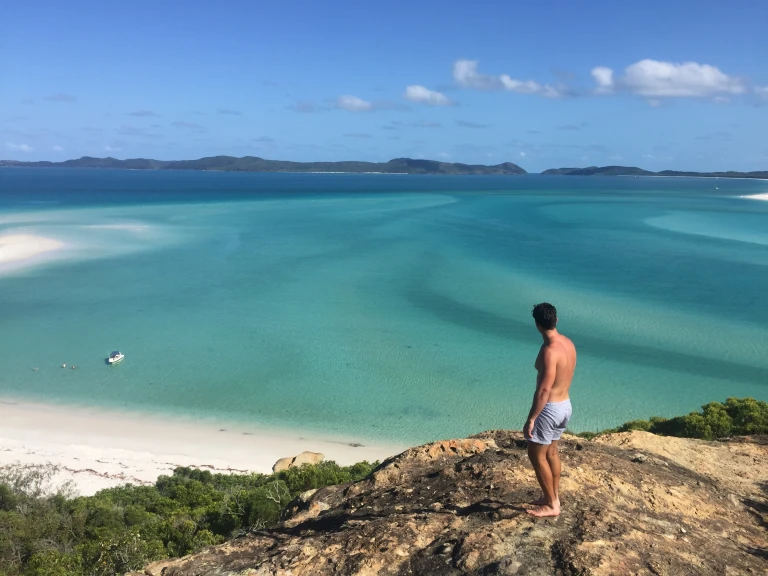 Kakadu National Park - Wilderness Adventure
Kakadu National Park, a UNESCO World Heritage site, beckons with its stunning wilderness and ancient culture. Explore its diverse landscapes, from dramatic waterfalls like Jim Jim Falls and Twin Falls to vast wetlands that come to life during the wet season. Join an Indigenous-guided tour to learn about the deep cultural ties between the land and its traditional owners, the Bininj/Mungguy people.
Wildlife enthusiasts can spot crocodiles in the Yellow Water Billabong and a rich variety of bird species throughout the park. Hiking trails lead to ancient rock art sites, where you can witness some of the world's oldest and most intricate Aboriginal rock paintings, providing a glimpse into the region's ancient history.
Best Time to Visit: May to September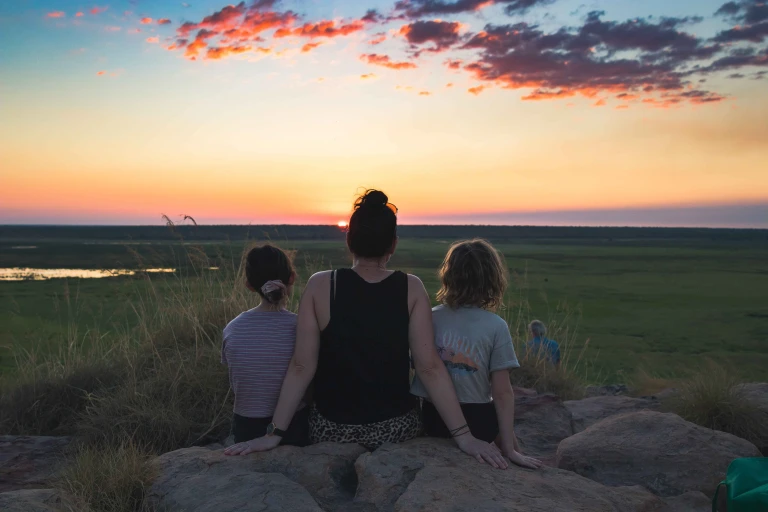 Perth - The West Coast Gem
Perth, on Australia's west coast, is a city known for its laid-back vibe, beautiful beaches, and flourishing arts scene. Start your exploration at Kings Park and Botanic Garden, where you can enjoy panoramic views of the city and explore native flora. Take a stroll through the cultural hub of Fremantle, known for its historic architecture, lively markets, and maritime history.
A short ferry ride from Perth leads to Rottnest Island, home to the beloved quokka, a small marsupial known for its friendly and photogenic nature. Cycling around the car-free island and snorkeling in its clear waters are popular activities. In the evenings, dine at the bustling Fremantle Fishing Boat Harbor, where fresh seafood is a specialty, or explore the city's evolving culinary scene, with waterfront restaurants offering picturesque sunset views.
Best Time to Visit: September to November, March to May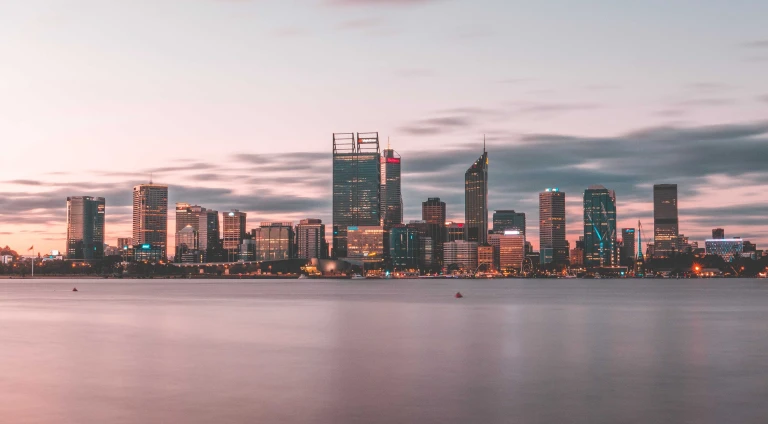 The Daintree Rainforest - Ancient Wilderness
The Daintree Rainforest, located in Queensland, is a pristine ancient wilderness that offers a unique opportunity to connect with nature. Explore the rainforest's lush beauty on guided eco-tours, where you can discover its biodiversity, learn about indigenous plants and their traditional uses, and spot elusive wildlife, including the iconic cassowary.
Cruise along the Daintree River, where crocodile sightings are common, and venture into Mossman Gorge for a refreshing swim in crystal-clear waters surrounded by towering rainforest trees. For a unique perspective, experience the rainforest canopy with a treetop walk or zip-lining adventure. The Daintree Rainforest provides an immersive and educational experience, allowing you to appreciate the wonder of ancient landscapes and their ecological importance.
Best Time to Visit: June to August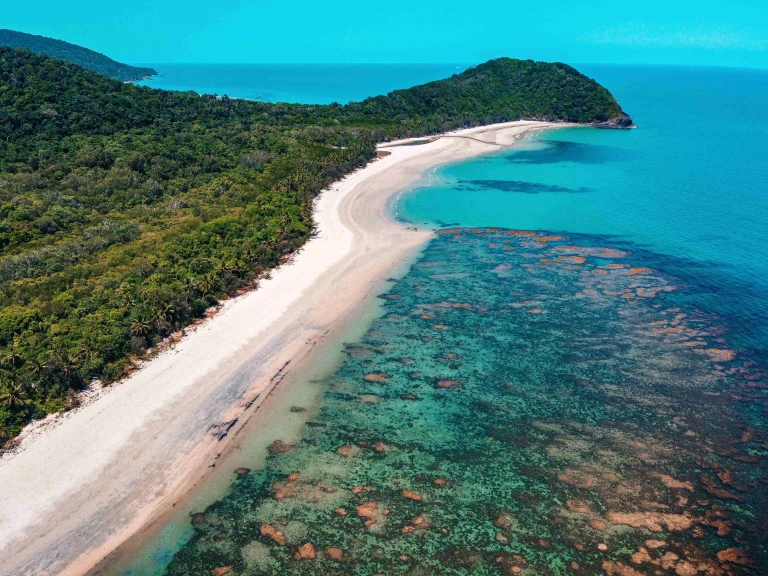 Adelaide - Wine and Wildlife
Adelaide, a city nestled between rolling hills and pristine coastline, is a paradise for wine lovers and wildlife enthusiasts alike. Explore the picturesque Adelaide Hills wine region, where you can visit world-class wineries and savor exquisite wines. Take a day trip to Kangaroo Island, known for its remarkable wildlife encounters, including sea lions, kangaroos, and koalas in their natural habitats.
The Adelaide Zoo is home to a diverse range of animals, and its immersive exhibits allow you to get up close with rare and endangered species. The city's food scene is equally impressive, with bustling Central Market offering fresh produce and artisanal treats. Adelaide's relaxed atmosphere, cultural festivals, and natural beauty make it an ideal destination for those seeking a perfect blend of wine, wildlife, and vibrant urban experiences.
Best Time to Visit: March to May, September to November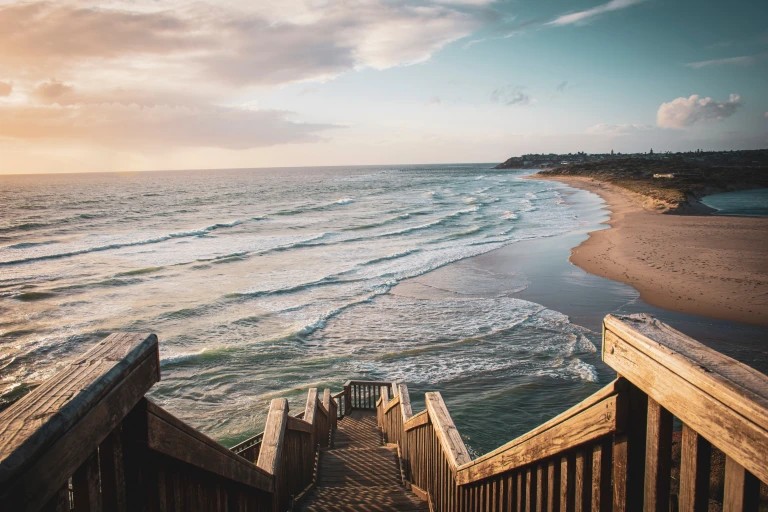 Australia's iconic travel destinations in 2023 offer a diverse range of experiences, from cosmopolitan cities to rugged wilderness. Whether you seek adventure, cultural enrichment, or relaxation, the Land Down Under has something to offer every traveler. Plan your journey today and make 2023 a year of unforgettable Australian exploration. Read more on details of traveling to Australia from India here.