Dubai, a city of opulence and architectural marvels, is a treasure trove for photography enthusiasts and Instagram influencers alike.
From glittering skyscrapers to golden deserts, this city offers a visual feast that's sure to leave your followers in awe.
Join us on a virtual tour of Dubai's most Instagrammable spots as we capture the essence of this dynamic city through the lens.
1. Burj Khalifa: Touching the Sky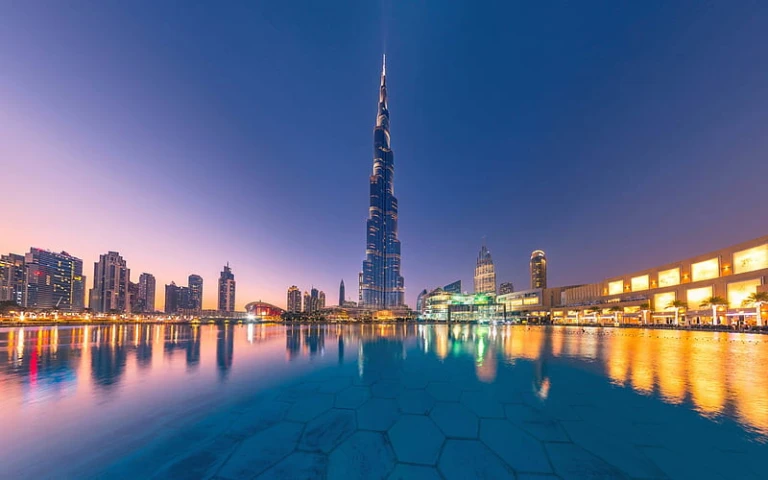 The Burj Khalifa, standing at a staggering 828 meters, is not only the world's tallest building but also an iconic symbol of Dubai's ambition and modernity. Its sleek lines and awe-inspiring height make for breathtaking photos. Whether you capture it against the azure sky during the day or with its illuminated facade at night, your Instagram feed will be graced with a touch of architectural brilliance.
2. The Dubai Fountain: Synchronized Spectacle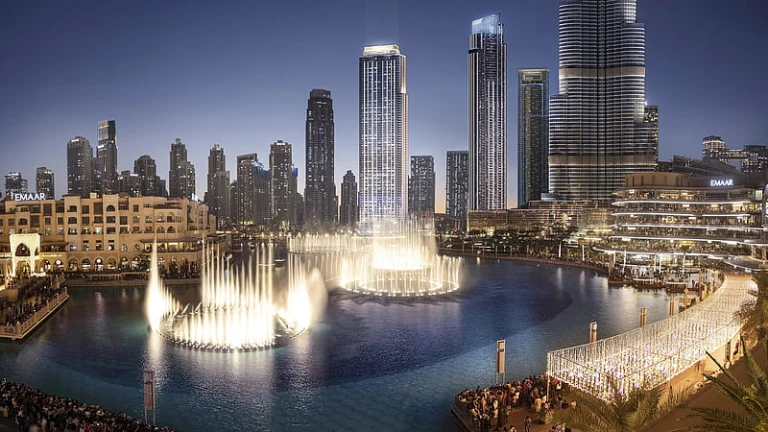 Located at the base of the Burj Khalifa, the Dubai Fountain is the world's largest choreographed fountain system. The water dances to various musical tunes, creating a mesmerizing display. Photographing the fountain at night, with the backdrop of the illuminated Burj Khalifa, provides a captivating scene for your Instagram feed.
3. The Dubai Mall: Retail Paradise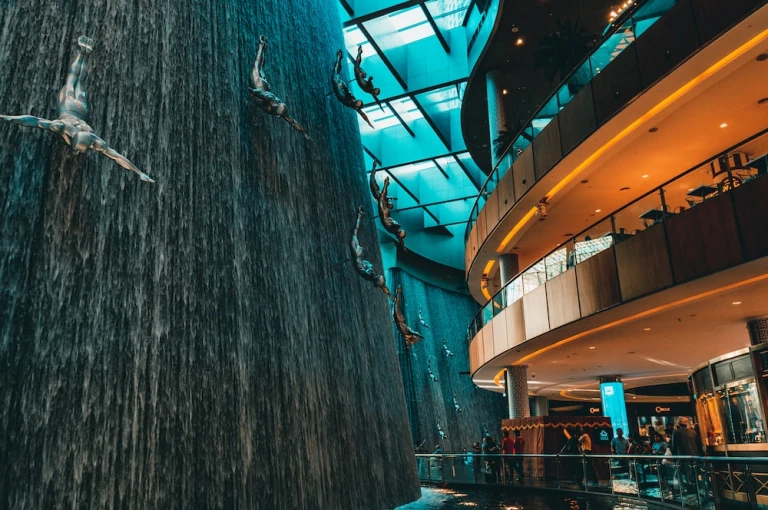 Adjacent to the Burj Khalifa lies the Dubai Mall, a retail mecca that beckons with luxury brands and spectacular interiors. The grandeur of the mall's architecture, paired with the kinetic waterfall and mesmerizing light displays, provides a myriad of photo opportunities.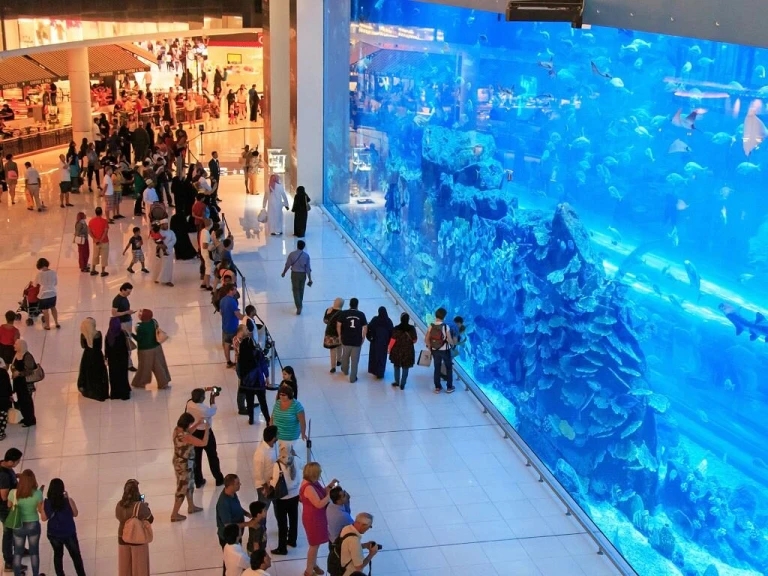 Don't forget to snap a shot of the captivating Dubai Aquarium, situated within the mall itself, which houses an astonishing variety of marine life.
4. The Palm Jumeirah: A Man-Made Marvel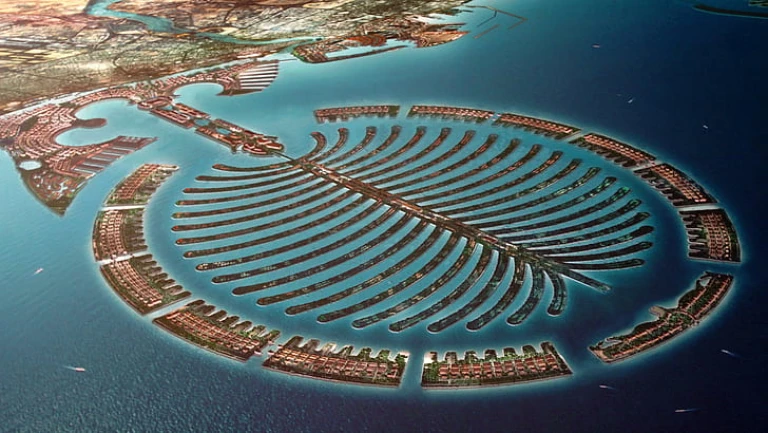 This palm-shaped island, fringed with luxury resorts and stunning villas, is a testament to Dubai's audacious engineering prowess. Capture the Palm Jumeirah from above on a helicopter tour for a panoramic view that's bound to leave your followers in awe. Alternatively, stroll along the crescent-shaped boardwalk for a ground-level perspective.
Also read: Top 11 Reasons Why Dubai Should Be Your Next Travel Destination
5. Dubai Miracle Garden: A Floral Wonderland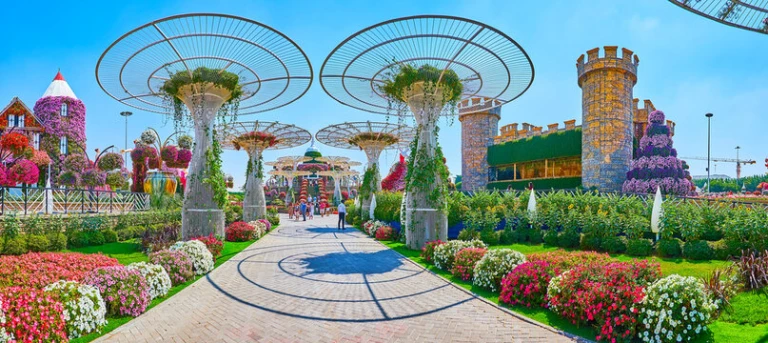 Blossoming in the heart of the desert, the Dubai Miracle Garden is a testament to human ingenuity. With millions of vibrant flowers arranged in breathtaking displays, this garden offers an explosion of color and fragrance. It's an ideal location for capturing whimsical, fairytale-like photos that will add a touch of natural beauty to your feed.
6. Old Dubai: Timeless Charm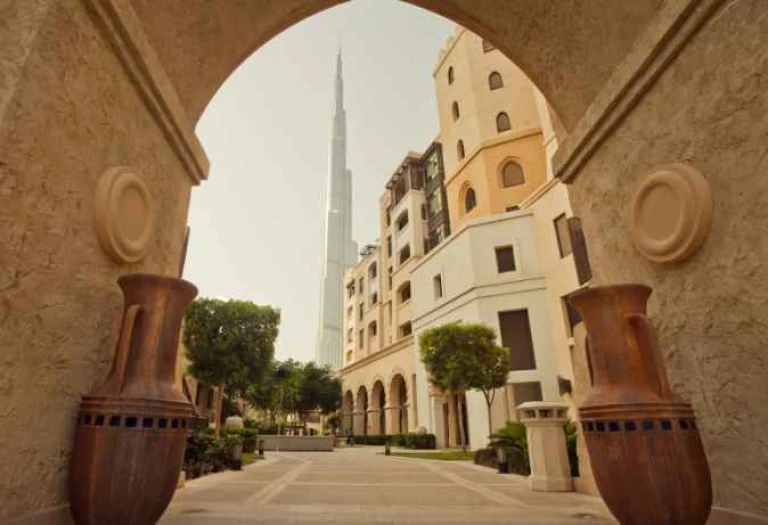 Amidst the glittering skyscrapers, Old Dubai exudes an authentic charm that's steeped in history. Wander through the narrow lanes of Al Bastakiya, with its traditional wind towers and labyrinthine streets, for a taste of the city's heritage. The Dubai Creek, lined with abras and bustling souks, provides a glimpse into the city's bustling past.
7. Desert Safari: Dunes and Sunsets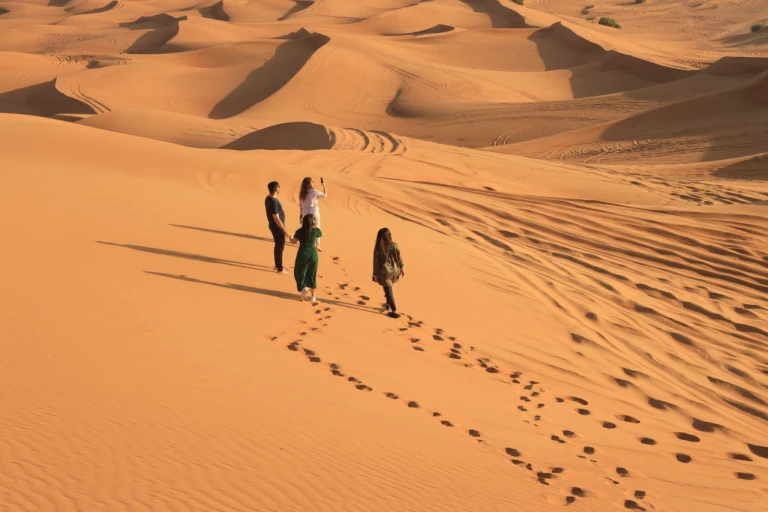 A Dubai experience is only complete with a desert safari. Head out into the golden sands for a thrilling ride over the dunes, followed by a tranquil sunset that paints the sky in a spectrum of hues. Capture the serene beauty of the desert, and try your hand at some dune-bashing action shots.
8. Atlantis, The Palm: Oceanic Elegance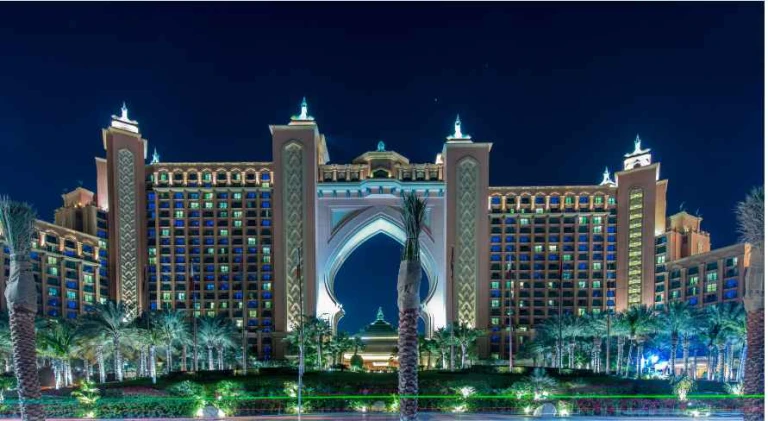 Perched at the tip of the Palm Jumeirah, Atlantis, The Palm is a resort that's nothing short of a modern-day Atlantis. The stunning architecture, Aquaventure Waterpark, and mesmerizing view of the Arabian Gulf make it a perfect spot for capturing luxury and grandeur.
Also read: Top 6 Airbnbs in Deira Dubai
9. Jumeirah Beach: Sun, Sand, and Sea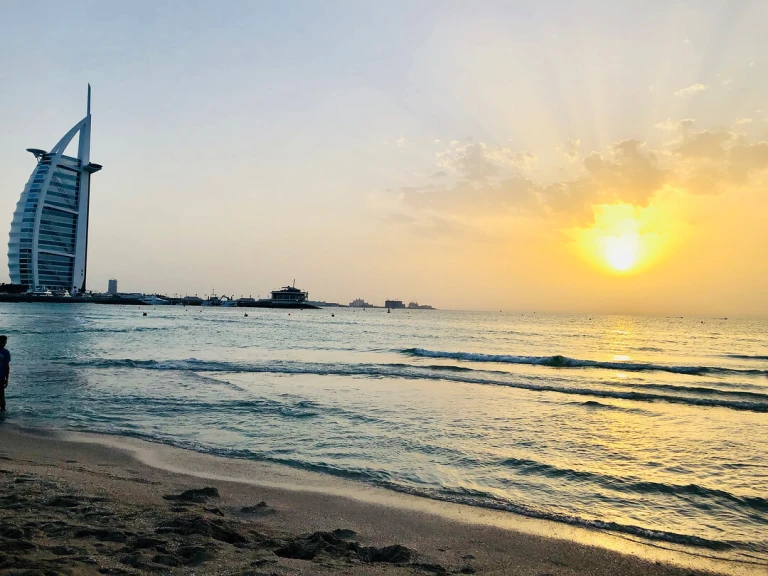 The pristine shores of Jumeirah Beach provide a stunning backdrop for capturing the serenity of the Arabian Gulf. Whether it's a shot of the glistening sea against the city's skyline or a candid beach moment, this spot offers a taste of Dubai's laid-back coastal lifestyle.
10. Dubai Frame: Bridging the Past and Future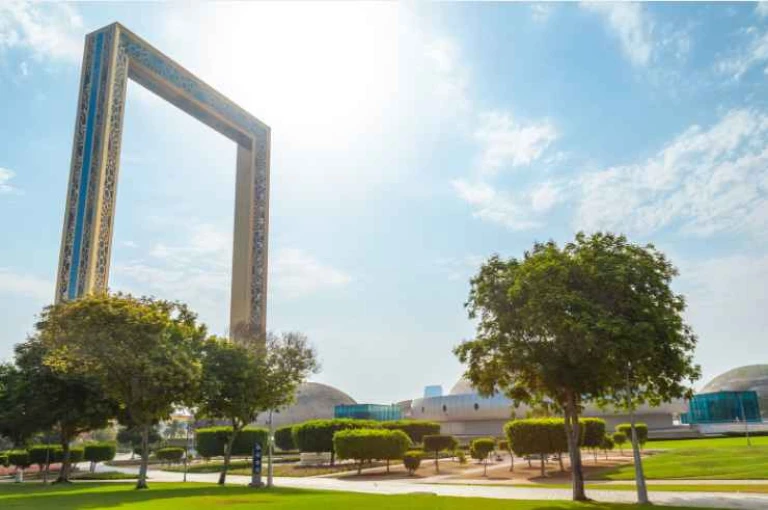 The Dubai Frame is a spectacular architectural landmark that encapsulates the city's transformation. From the glass-floored bridge, you can capture both the historic Old Dubai on one side and the modern skyline on the other. It's a unique perspective that tells a visual story of Dubai's evolution.
Also read: Travel Guide to Dubai from India 2023
11. City Walk: Urban Oasis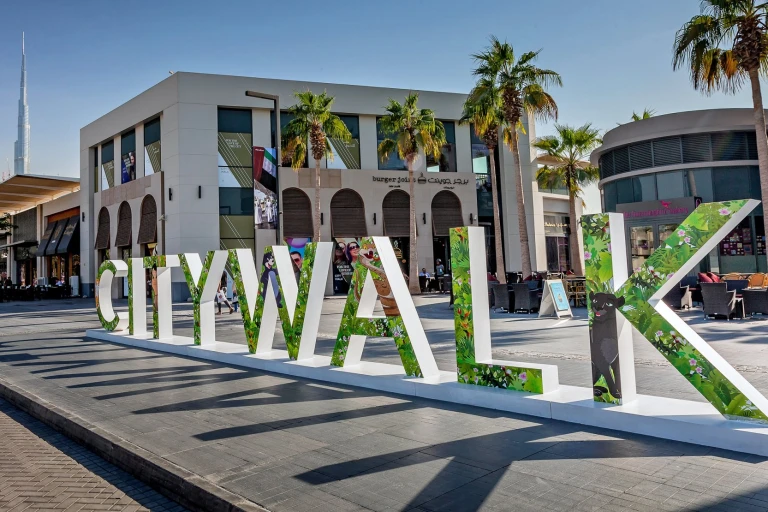 City Walk is a stylish urban district that blends contemporary design with lush green spaces. Its vibrant street art, upscale boutiques, and chic cafes offer numerous opportunities for capturing the city's cosmopolitan flair. The colorful murals make for particularly striking backdrops.
12. Al Marmoom Desert Conservation Reserve: Untamed Beauty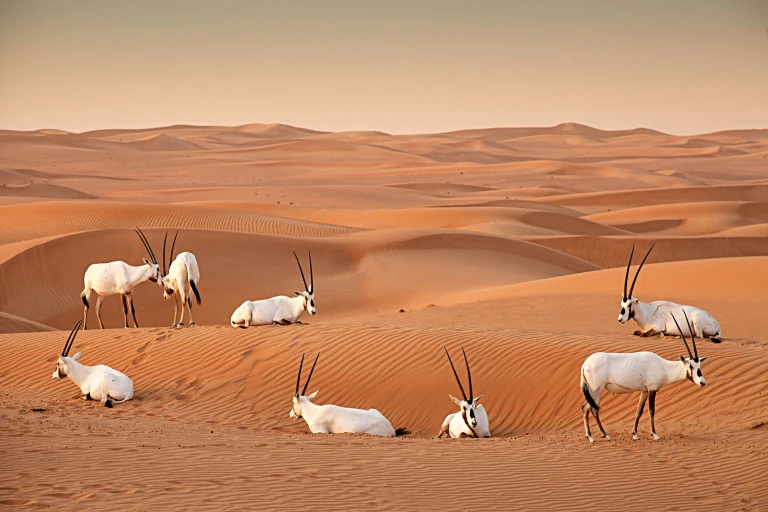 For those seeking a more untouched desert experience, the Al Marmoom Desert Conservation Reserve is a haven of natural beauty. Capture the undulating dunes, the diverse wildlife, and the boundless expanse of the desert from a raw and unfiltered perspective.
13. Dubai Opera: Architectural Elegance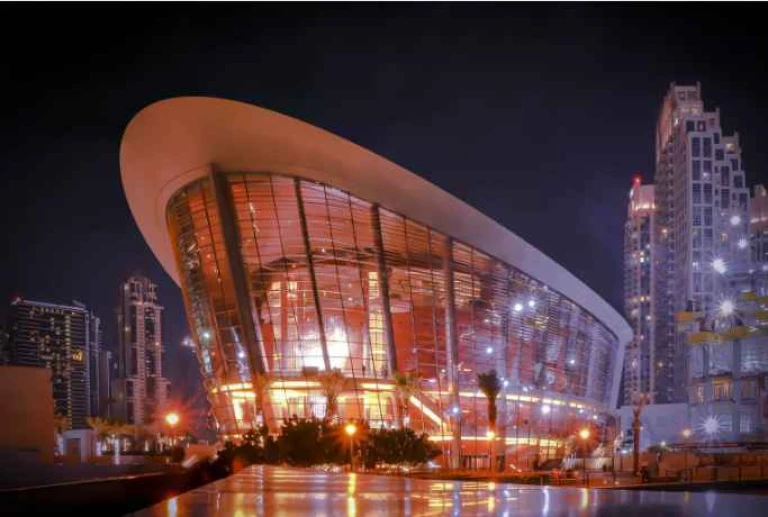 Dubai Opera, with its graceful dhow-inspired design, stands as a testament to Dubai's commitment to arts and culture. Whether you're capturing its stunning exterior against the skyline or the grandeur of the opera hall itself, this spot exudes elegance and sophistication.
14. Dubai Marina: Urban Waterfront Beauty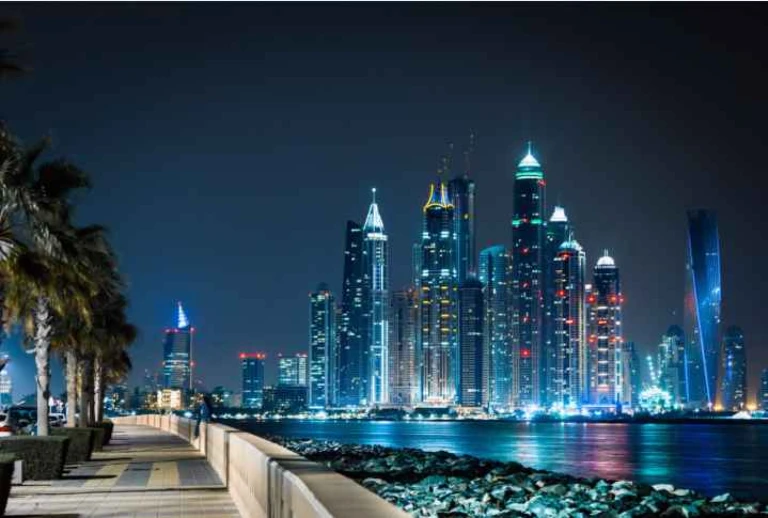 Dubai Marina is a bustling waterfront district lined with sleek skyscrapers and luxurious yachts. The juxtaposition of modern architecture against the glistening water creates a stunning visual contrast. Capture the sunset reflections on the marina for a truly magical shot.
Also read: 7 Amazing Airbnbs in Dubai Marina
15. Madinat Jumeirah: Arabian Elegance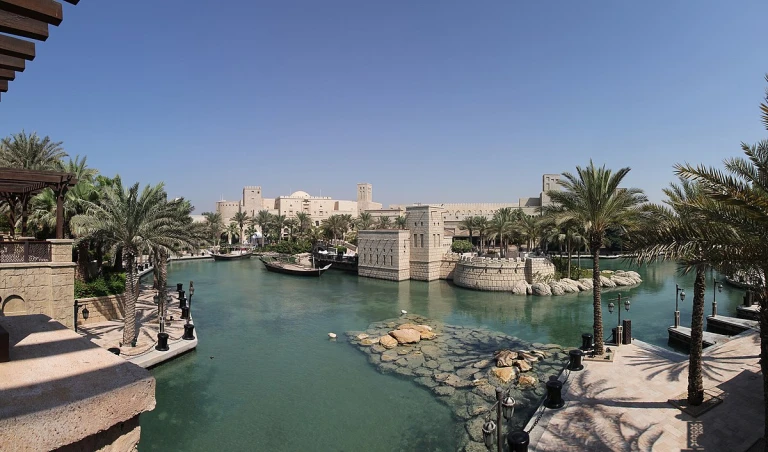 Madinat Jumeirah is a luxurious resort complex that exudes traditional Arabian charm. Its intricate architecture, meandering waterways, and stunning views of the Burj Al Arab make it a prime spot for capturing the essence of Arabian opulence. Stroll through its souks and capture the intricate details.
Dubai's diverse landscape offers an array of photogenic spots, from modern marvels to natural wonders.
Each location provides a unique visual experience that's sure to leave your Instagram followers in awe.
So, pack your camera and embark on a photogenic journey through the dazzling city of Dubai.
Happy snapping!