Dubai, the glittering jewel of the United Arab Emirates, has become synonymous with luxury, opulence, and innovation. This desert oasis has risen from humble beginnings to become one of the world's most sought-after travel destinations. With its stunning skyline, pristine beaches, and a unique blend of modernity and tradition, Dubai offers an unforgettable experience for travelers from all walks of life. In this travel blog post, we'll explore the top 11 reasons why Dubai should be your next travel destination.
1. Iconic Skyline and Architecture
Dubai's skyline is a testament to human ambition and innovation. The city is home to some of the world's most iconic skyscrapers, including the Burj Khalifa, the tallest building on the planet. Standing at a staggering 828 meters, this architectural marvel offers panoramic views of the city from its observation decks. Other architectural wonders like the Burj Al Arab, a sail-shaped luxury hotel, and the Dubai Frame, a massive picture frame in the shape of the United Arab Emirates, are must-see attractions for architecture enthusiasts.
Must Visit: Burj Khalifa, Burj Al Arab, Dubai Frame.

Must Experience: Witness the mesmerizing Dubai Fountain show at the base of the Burj Khalifa in the evening.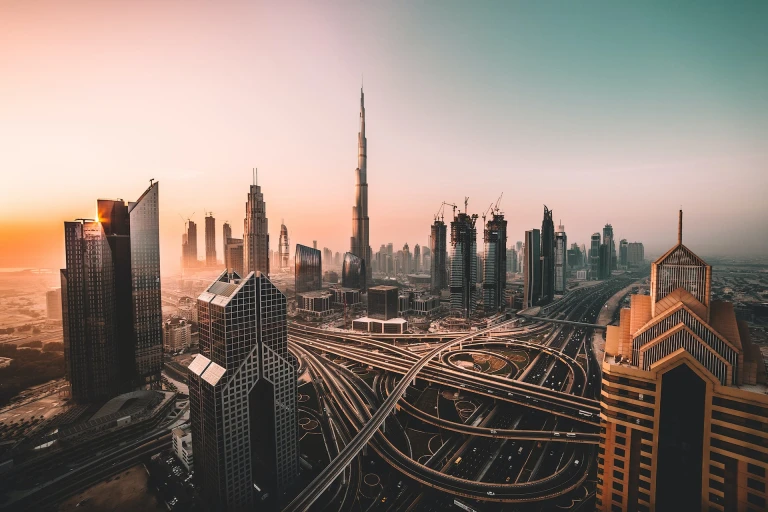 2. Year-round Sunshine
Dubai enjoys a sunny climate year-round, making it an ideal destination for those seeking warm weather and outdoor activities. Whether you visit during the cooler months between November and March or brave the summer heat for indoor adventures, you can count on clear skies and plenty of sunshine.
Must Try: Beachfront water sports like jet-skiing and parasailing.

Must Experience: Relax on the pristine beaches and watch a spectacular Dubai sunset.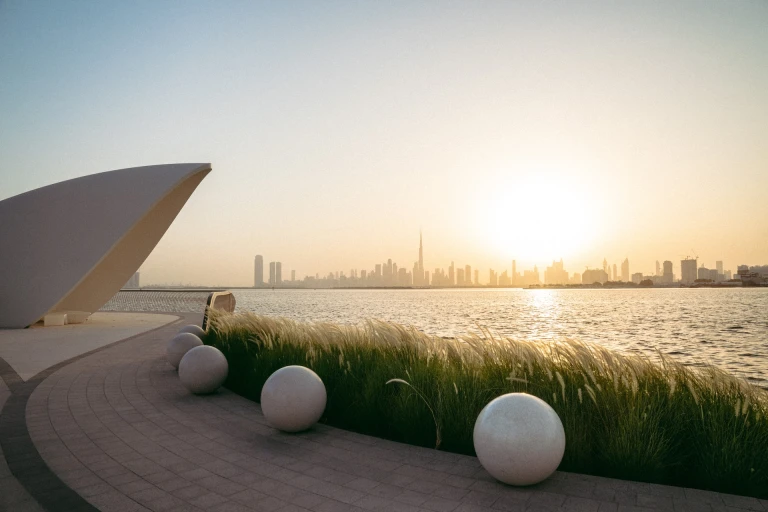 3. Pristine Beaches
Dubai boasts some of the world's most beautiful beaches along its 50-kilometer coastline. The warm waters of the Persian Gulf are perfect for swimming, sunbathing, and water sports. Jumeirah Beach and Kite Beach are popular spots, offering a range of amenities and stunning views of the city's skyline.
Must Visit: Jumeirah Beach, Kite Beach.

Must Try: Beach volleyball, paddleboarding, or simply sunbathing.

Must Experience: Enjoy a beachside barbecue with the stunning city skyline as your backdrop.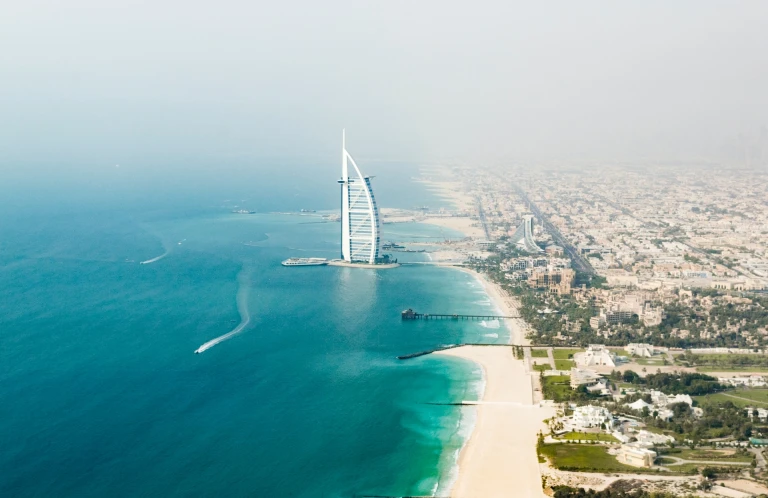 4. World-class Shopping
Dubai is a shopper's paradise. From traditional souks (markets) to modern mega-malls, you'll find everything from gold and spices to designer fashion and cutting-edge electronics. The Dubai Mall, one of the largest shopping malls globally, houses over 1,200 shops, an indoor ice rink, an aquarium, and countless dining options.
Must Visit: The Dubai Mall, Mall of the Emirates, Gold Souk.

Must Try: Tax-free shopping for luxury brands.

Must Experience: Explore the enormous Dubai Mall and its attractions like the Dubai Aquarium.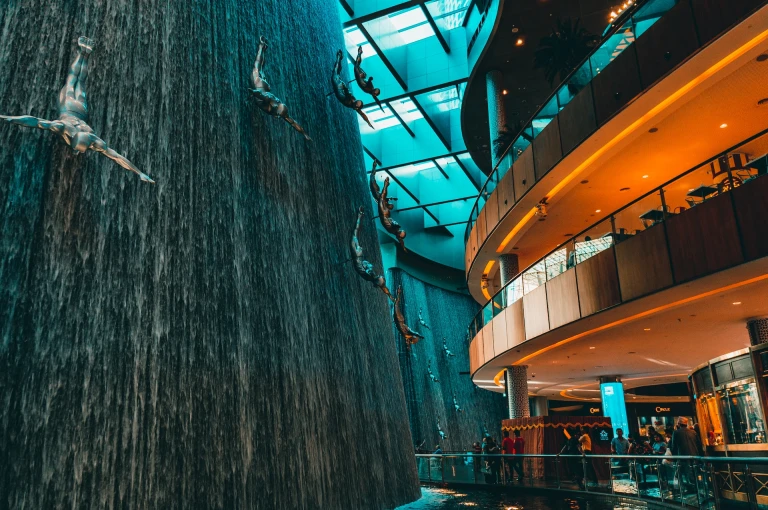 5. Culinary Delights
Dubai's diverse population ensures a melting pot of culinary influences. You can savor traditional Emirati dishes or explore a world of flavors with international cuisine from Michelin-starred restaurants to street food stalls. Don't miss the chance to dine in the world's highest restaurant, At.mosphere, located on the 122nd floor of the Burj Khalifa.
Must Visit: Al Fanar Restaurant (for Emirati cuisine), Pierchic (for seafood), Zuma (for contemporary Japanese cuisine).

Must Try: Shawarma, Al Harees (traditional Ramadan dish), dates.

Must Experience: Enjoy a traditional Arabic feast in a Bedouin-style desert camp.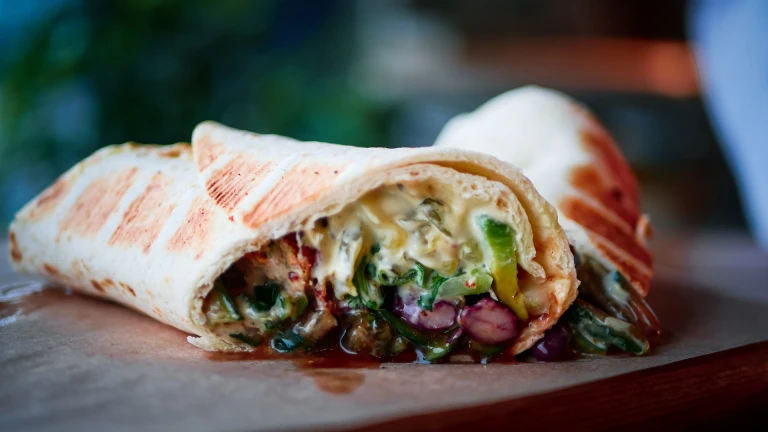 6. Desert Adventures
Beyond the city's glitz and glamour lies the vast Arabian Desert, offering a unique set of experiences. Embark on a desert safari to witness stunning dunes, ride camels, or try your hand at sandboarding. The desert also provides a backdrop for unforgettable stargazing and nighttime photography.
Must Visit: Dubai Desert Conservation Reserve.

Must Try: Desert safari with dune bashing.

Must Experience: Spend a night in a luxury desert camp and witness the starry desert sky.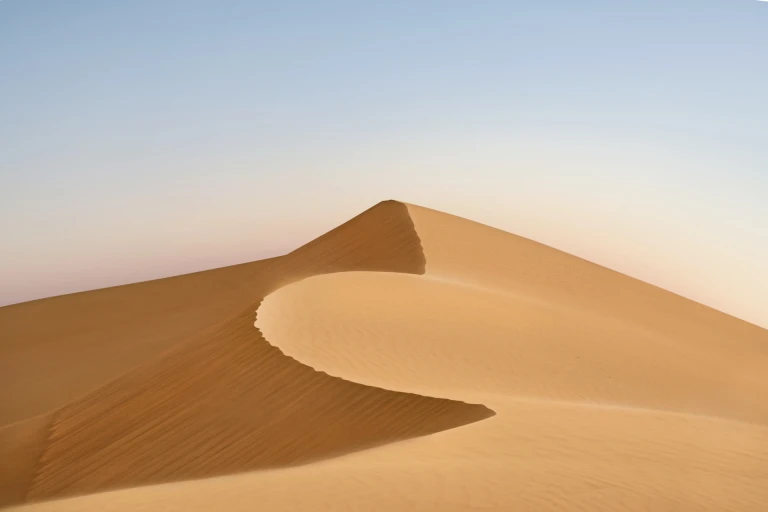 7. Cultural Experiences
Dubai is deeply rooted in its Arabic heritage, and visitors can explore its rich culture and traditions. Visit the Dubai Museum housed in Al Fahidi Fort, which provides a glimpse into the city's history, or explore the vibrant Al Fahidi Historic Neighborhood with its wind-tower architecture and art galleries.
Must Visit: Dubai Museum, Al Fahidi Historic Neighborhood, Jumeirah Mosque.

Must Try: Arabic calligraphy or henna art.

Must Experience: Attend an Arabic coffee and dates welcome ceremony at a traditional Emirati home.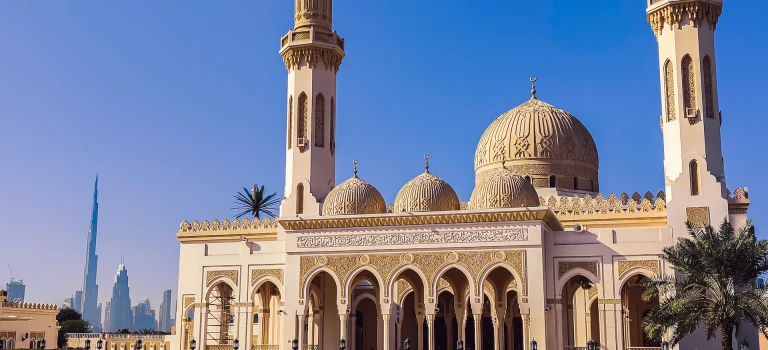 8. Entertainment and Events
Dubai hosts a wide range of world-class events and entertainment throughout the year. From the Dubai International Film Festival to the Dubai Shopping Festival and the Dubai World Cup, there's always something happening. Additionally, the city's nightlife scene is vibrant, with numerous bars, clubs, and lounges.
Must Visit: Dubai Opera, Global Village (seasonal).

Must Try: Attend a live performance or concert at Dubai Opera.

Must Experience: Experience the vibrant atmosphere of the Dubai Shopping Festival.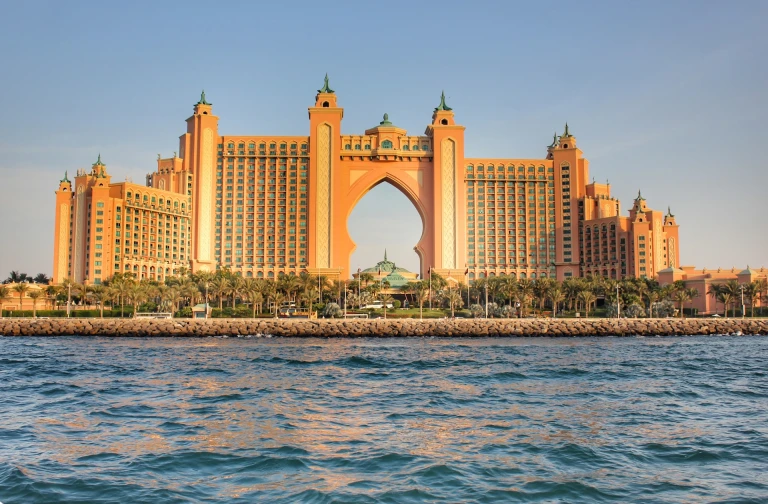 9. Adventure Activities
For thrill-seekers, Dubai offers an array of adrenaline-pumping activities. Try indoor skydiving at iFLY Dubai, race exotic cars at the Dubai Autodrome, or go scuba diving in the crystal-clear waters of the Gulf. The city's adventure options are limitless.
Must Visit: iFLY Dubai (indoor skydiving), Dubai Autodrome (for racing experiences).

Must Try: Indoor skydiving, exotic car racing.

Must Experience: Take a seaplane tour to see Dubai's stunning skyline from above.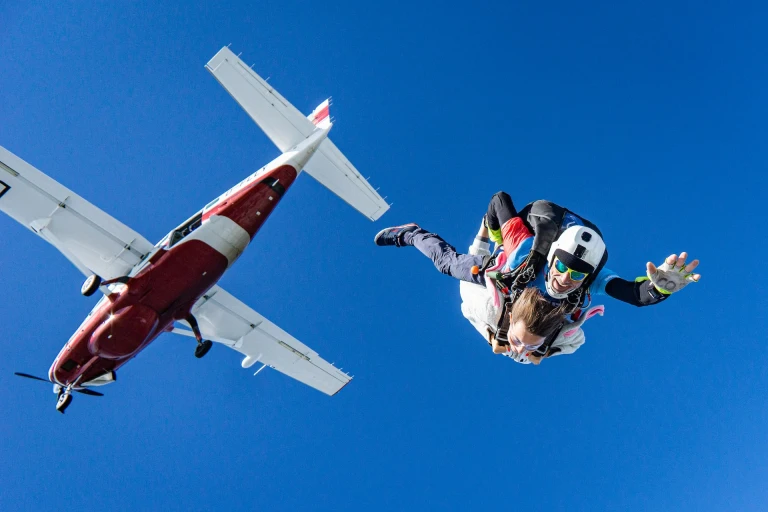 10. Family-Friendly Attractions
Dubai is an excellent destination for families. The city is home to a wide range of family-friendly attractions, including the Dubai Aquarium and Underwater Zoo, LEGOLAND Dubai, Dubai Parks and Resorts, and the Dubai Miracle Garden, a colorful oasis in the desert that's a hit with children and adults alike.
Must Visit: Dubai Aquarium and Underwater Zoo, LEGOLAND Dubai, Dubai Parks and Resorts.

Must Try: Ride the roller coasters at the theme parks.

Must Experience: Explore the Dubai Miracle Garden, especially during the annual flower festival.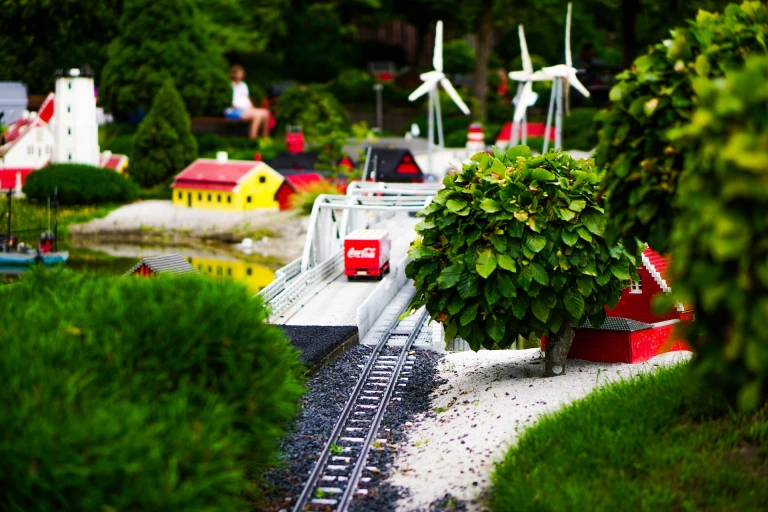 11. Safety and Hospitality
Dubai is renowned for its safety and hospitality. The city's low crime rate and strict laws make it one of the safest destinations in the world. The warmth and friendliness of the locals, known as Emiratis, and the multicultural nature of the population ensure that visitors feel welcome and at home.
Must Try: Arabic coffee (Gahwa) and traditional Emirati sweets.

Must Experience: Engage in conversations with the welcoming Emirati locals and learn about their culture.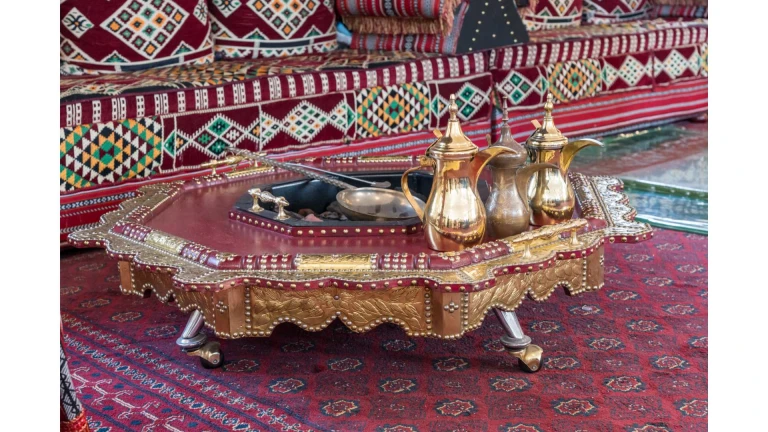 Dubai's rise from a desert outpost to a global metropolis is nothing short of remarkable. With its iconic architecture, year-round sunshine, pristine beaches, world-class shopping, diverse cuisine, and a plethora of activities and attractions, Dubai offers a travel experience like no other. Whether you're seeking relaxation, adventure, culture, or luxury, Dubai has it all. Make Dubai your next travel destination, and you'll find yourself enchanted by this city of dreams in the heart of the Arabian Gulf.
Also Read: Travel Guide to UAE from India 2023