Say goodbye to SIM card juggling, expensive roaming fees, and the hassle of finding local SIM cards when you travel internationally. India's first consumer travel eSIM is here, and it's a game-changer.
Thanks to M2M service provider Sensorise, Indian travelers can now enjoy seamless data and internet connectivity in over 190 countries with a single eSIM. And the best part? It costs less than $10.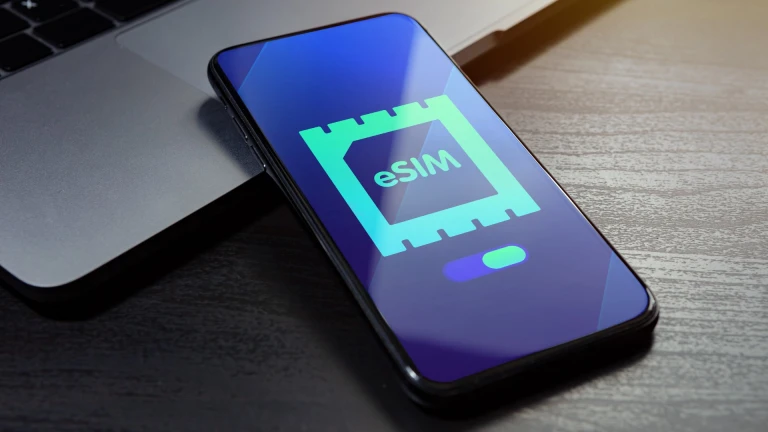 That's right, you can have all the data and internet you need to stay connected while traveling abroad, with very reasonable pricing. No more worrying about expensive roaming charges or running out of data.
To get started, simply download the Sensorise mobile app and purchase an eSIM data plan for the country or region you're traveling to. Once you've activated the eSIM, you're good to go!
What is eSIM?
An eSIM, or embedded SIM, is a digital SIM card that is built into a device. It works the same way as a traditional SIM card, but instead of being a removable plastic card, it is a software chip that is soldered to the device's motherboard.
eSIMs are becoming increasingly popular in smartphones, tablets, and other devices. They are also being used in IoT devices such as cars, wearables, and smart home appliances.
Why should you use an eSIM?
If you're planning an international trip, we highly recommend using an eSIM. It's the best way to stay connected while traveling abroad without breaking the bank.
eSIMs have a number of advantages over traditional SIM cards, including:
Convenience: eSIMs are always on and ready to use, so there's no need to swap SIM cards when you travel or switch carriers.

Security: eSIMs are more difficult to hack or clone than traditional SIM cards.

Flexibility: eSIMs can store multiple profiles, so you can have multiple phone numbers on the same device.
Here are some casual tips for getting the most out of your eSIM while traveling internationally:
Download the Sensorise mobile app before you leave home and purchase an eSIM data plan for your destination. This will save you time and hassle when you arrive.

Make sure your device is compatible with eSIMs. Most modern smartphones are, but it's always best to check with your manufacturer.

Keep your eSIM profile updated. If you change your travel plans, be sure to update your eSIM profile accordingly to avoid any connectivity issues.

Take advantage of the multiple mobile number feature. This is a great way to stay connected with friends and family back home without having to pay expensive roaming charges.
Also read: Indians Can Now Visit Thailand Without Visa For the Next Six Months
With an eSIM, you can focus on enjoying your travels without having to worry about staying connected. So what are you waiting for? Get your travel ready eSIM.