Camping in the Himalayas is an adventure like no other, offering some mind-blowing landscapes, serene natural beauty, and a chance to disconnect from the hustle and bustle of city life.
However, it requires careful planning and preparation to ensure a safe and enjoyable experience. In this comprehensive guide, we'll cover everything you need to know for a successful Himalayan camping trip.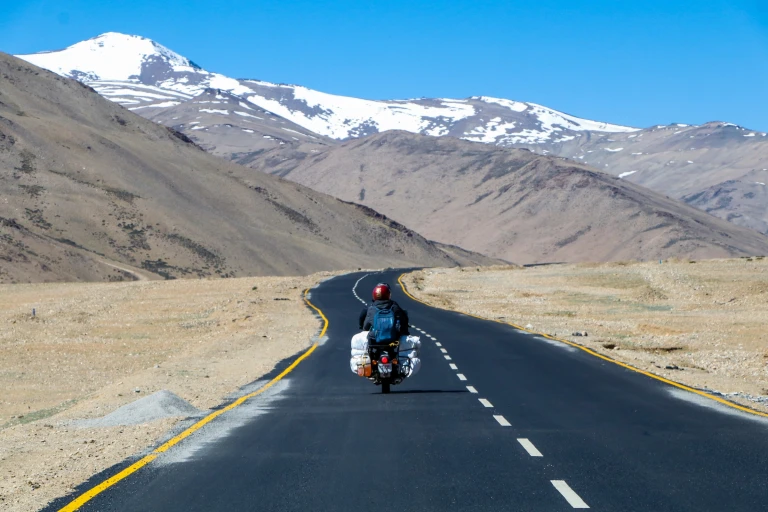 Select your Destination
Research
First, choose a specific region in the Himalayas based on your interests, to name a few:
Himachal Pradesh - Solang Valley, Triund, Kheerganga

Uttarakhand - Rishikesh, Chopta, Valley of Flowers

Ladakh - Pangong Lake, Nubra Valley, Tso Moriri

Sikkim - Dzongri, Tsomgo Lake, Yuksom
These are a few of the well-known spots in these regions. Do proper research on the best camping spots within your chosen region.
Permits
Wandering in the Indian Himalayas is generally hassle-free, but there are some destinations that require permits.
There are different types of permits such as:
Inner Line Permit (ILP)

Protected Area Permit (PAP)

Permission from local police or forest department
Check if any permits are required for camping in your chosen location and obtain them well in advance.
Season
Spring (April to June)
Spring is considered one of the best times for camping in the Himalayas.

The weather is relatively mild, and the landscape comes alive with blooming flowers and lush greenery.

The temperatures are comfortable, and the days are generally sunny, making it ideal for outdoor activities such as trekking and camping.
Autumn (September to November)
Autumn is another excellent season for camping in the Himalayas.

The monsoon rains have cleared, leaving behind clear skies and stunning views of the mountains.

The weather is cool but not extremely cold, and you can enjoy the vibrant fall foliage in many parts of the region.

This is also a great time for trekking and camping, and it's often less crowded than the spring season.
Gear and Equipment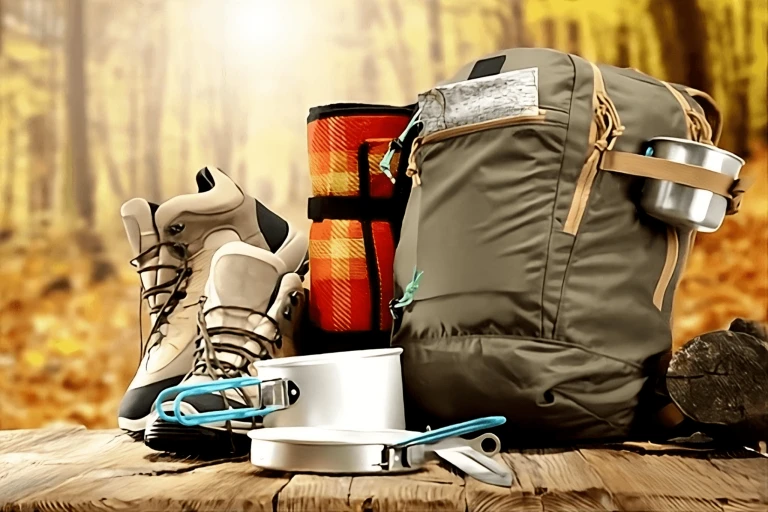 Tents
Invest in a high-quality, weather-resistant tent suitable for the harsh Himalayan conditions.

Make sure it's lightweight for easy transport.
Sleeping Bags
Clothing
Dress in layers and bring warm clothing, including thermal wear, fleece jackets, and waterproof outer layers.
Footwear
Backpack
Cooking Equipment
Pack a portable stove, cookware, and utensils if you plan to cook your meals. It will come in handy and be a lifesaver during camping in extremely remote areas.
Food and Water
Carry lightweight, nonperishable food items and a reliable water purification system.

Usually, it's better to get high-quality natural filtration water bottles.
First Aid Kit
Bring a comprehensive first aid kit and any necessary medications.

It's safer to carry a portable oxygen cylinder if you are planning for high-altitude treks during your camping.
Navigation Tools
Carry maps and a compass. Anyway, you will have your smartphone with a navigation app.

Don't forget to download offline maps of the location you are planning to go.
Camping Accessories
Don't forget essentials like head caps, sunglasses, headlamps, pocket knives, and a multitool kit. Trust me, this will come in handy more than you think.
Health and Safety
Acclimatization
Hydration
Weather Monitoring
Emergency Contacts
Wildlife Precautions
Leave No Trace
Respect Nature
Campsite Selection
Campfire Regulations
Human Waste
Trekking and Exploration

Route Planning
Local Guides
Wildlife Viewing
Cultural Respect
Emergency Preparedness
Emergency Signals
Camping in the Himalayas offers an unforgettable adventure, but it demands careful preparation and a deep respect for the environment and local cultures.
By following these guidelines and being well-prepared, you can embark on a safe and fulfilling Himalayan camping experience that will create lasting memories amidst some of the world's most awe-inspiring natural beauty.