India is a land of diverse cultures, traditions, and landscapes, making it the perfect canvas for couples looking to tie the knot in a unique and enchanting setting. From the snow-capped Himalayas to the pristine beaches of the south, and the regal palaces of Rajasthan, India offers an array of wedding destinations that can turn your special day into a truly magical experience.
In this article, we'll explore 15 exquisite wedding destinations in India that promise to create unforgettable moments for you and your loved ones.
1. Udaipur, Rajasthan: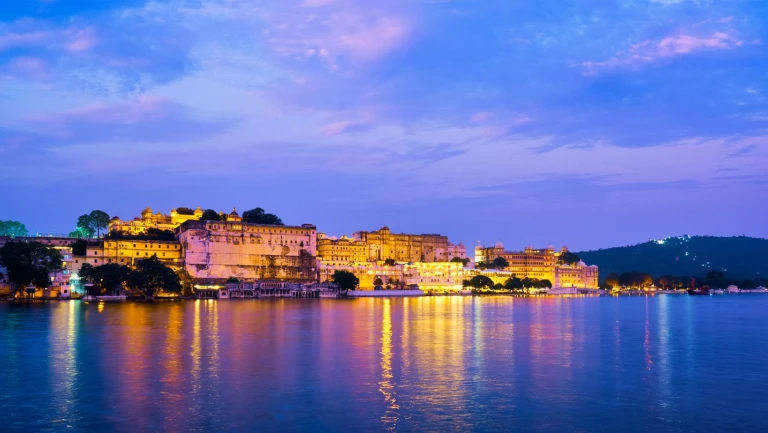 Udaipur, Rajasthan
Known as the "City of Lakes," Udaipur is the epitome of regal grandeur. Its stunning palaces and serene lakes make for a fairy-tale wedding backdrop. The Jagmandir Island Palace and the City Palace Complex are popular choices for a royal wedding.
Read more: Udaipur, Rajasthan becomes The First Wetland City of India
2. Jaipur, Rajasthan: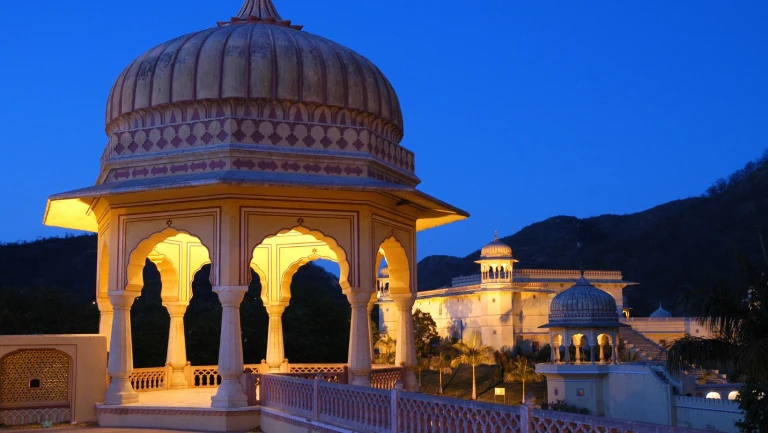 Jaipur, Rajasthan
The Pink City, Jaipur, is a rich tapestry of tradition and luxury. Couples can choose to marry in a historic fort like the Amber Fort or opt for a lavish venue like the Rambagh Palace, which was once a royal residence. The city's grandeur, vibrant culture, and pink-hued buildings make for an enchanting setting.
3. Jodhpur, Rajasthan: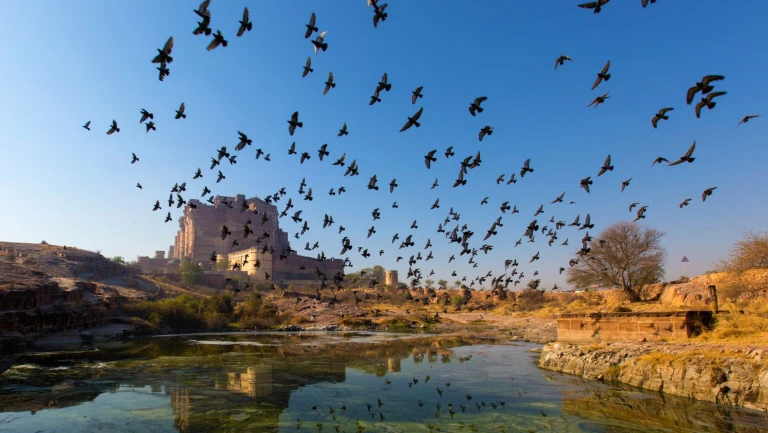 Jodhpur, Rajasthan
Jodhpur, the "Blue City," is a captivating destination with its iconic Mehrangarh Fort towering over the city. The city's grand havelis and the Umaid Bhawan Palace offer unique settings for a royal wedding. The stark beauty of the Thar Desert surrounding Jodhpur creates an exotic and awe-inspiring atmosphere.
4. Goa:
Goa
Goa, known for its pristine beaches and vibrant nightlife, is a popular choice for couples seeking a laid-back beachfront wedding. Whether you prefer a bohemian beach ceremony or a luxurious resort celebration, Goa has it all. The mix of sun, sea, and sand creates a relaxed and romantic ambiance.
Read more: Things to do in Goa with your Bachelor friends 2023
5. Kerala: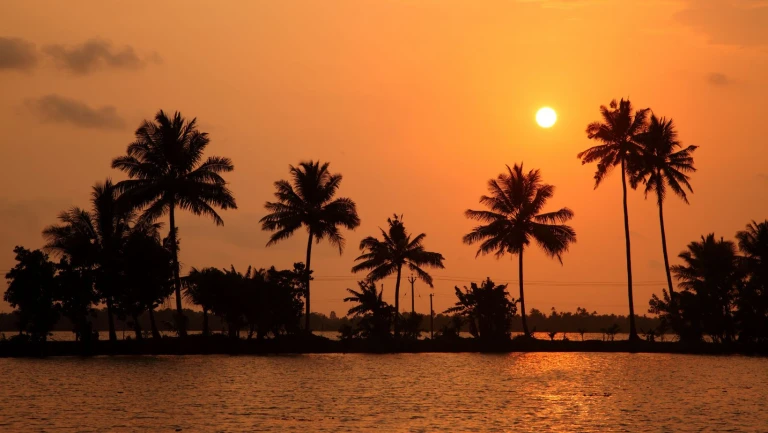 Kerala Backwaters
Kerala's serene backwaters offer a unique setting for a tranquil wedding. Couples can exchange vows on a traditional houseboat, gliding through the emerald waters and surrounded by lush greenery. The gentle lapping of the backwaters adds a soothing touch to the celebration.
6. Agra, Uttar Pradesh: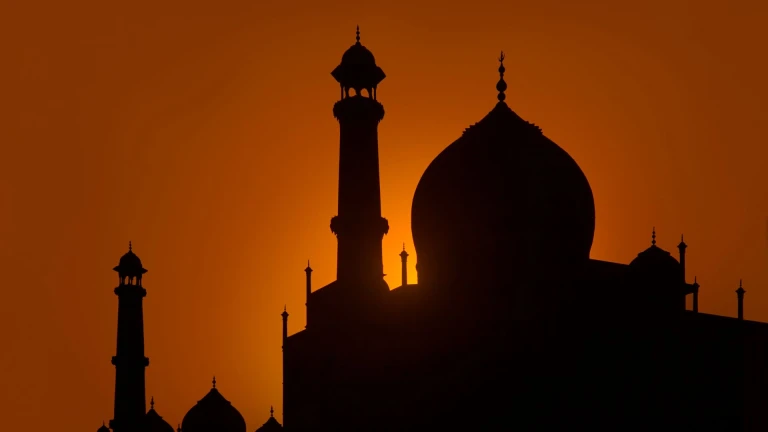 Taj Mahal, Agra, Uttar Pradesh
Agra, home to the world-famous Taj Mahal, is a symbol of eternal love. What better place to celebrate your love than in the shadow of this iconic monument? Agra offers a rich historical backdrop and an air of romance that's unparalleled.
7. Rishikesh, Uttarakhand: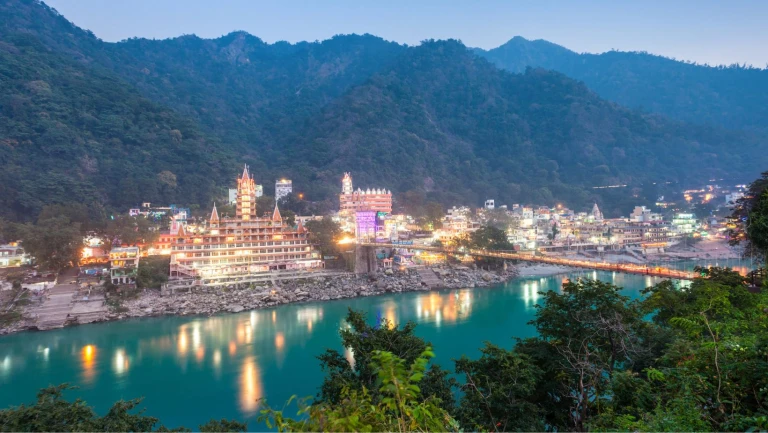 Rishikesh, Uttarakhand
Rishikesh, situated in the foothills of the Himalayas, is an ideal destination for couples seeking a spiritual touch to their wedding. The Ganges River and the surrounding mountains create a breathtaking backdrop for your sacred union. You can even opt for a traditional riverside ceremony or celebrate your love at a yoga retreat.
Read more: Things to Do in Rishikesh, Uttarakhand - 2023
8. Shimla, Himachal Pradesh: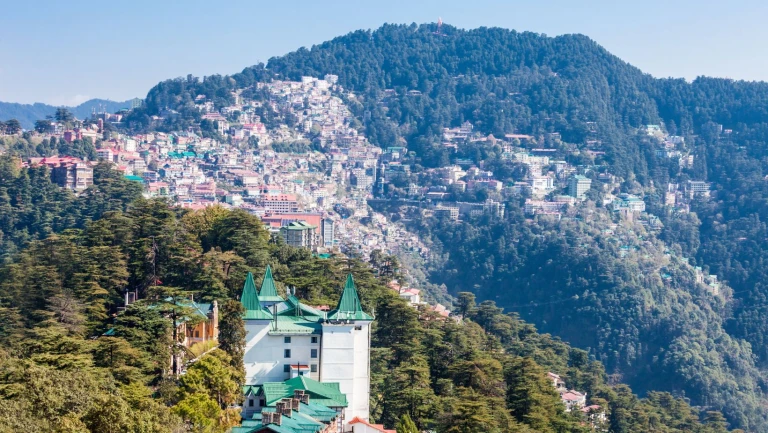 Shimla, Himachal Pradesh
Shimla, often referred to as the "Queen of Hills," is a charming destination for a mountain wedding. The picturesque landscapes, colonial architecture, and pleasant weather make it an ideal choice for an intimate and romantic celebration amidst the hills.
9. Andaman and Nicobar Islands:
Andaman and Nicobar
If you've always dreamt of a tropical paradise wedding, the Andaman and Nicobar Islands offer pristine beaches, crystal-clear waters, and lush greenery. Beachfront venues, stunning coral reefs, and a sense of seclusion make it a top choice for a destination wedding by the sea.
10. Mussoorie, Uttarakhand:
Mussoorie, Uttarakhand
Mussoorie is another Himalayan gem, offering breathtaking views of the Garhwal Himalayas. This hill station is perfect for a serene and romantic mountain wedding. The lush green hills and charming colonial architecture create a magical atmosphere.
11. Jaisalmer, Rajasthan: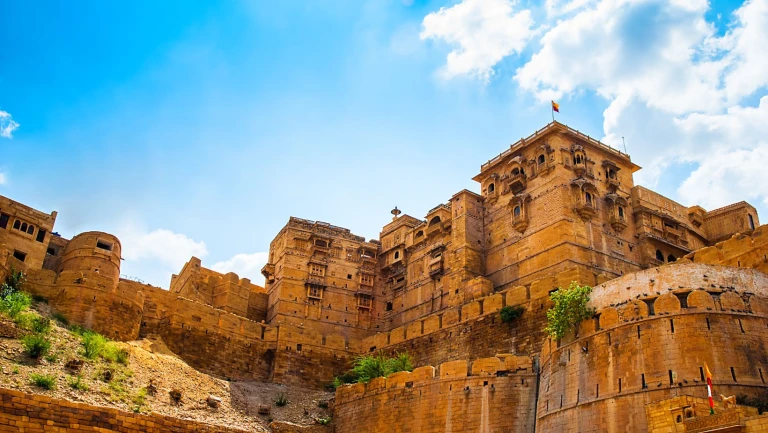 Jaisalmer, Rajasthan
Known as the "Golden City," Jaisalmer offers a unique and awe-inspiring backdrop for a royal desert wedding. Imagine exchanging vows amidst the golden sand dunes, with the grandeur of Jaisalmer Fort as your witness. The city's historic charm adds an authentic touch to your wedding.
12. Mysore, Karnataka: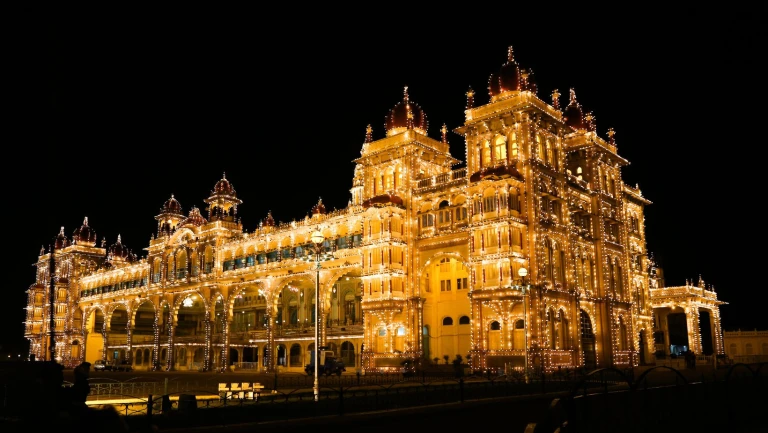 Mysore, Karnataka
Mysore, with its royal charm and lush surroundings, is a perfect wedding destination. The city's rich cultural heritage and picturesque gardens make it an ideal choice for a South Indian wedding filled with opulence and tradition. Imagine exchanging vows in the midst of this historic splendor, creating lasting memories in the heart of Karnataka.
13. Varanasi, Uttar Pradesh: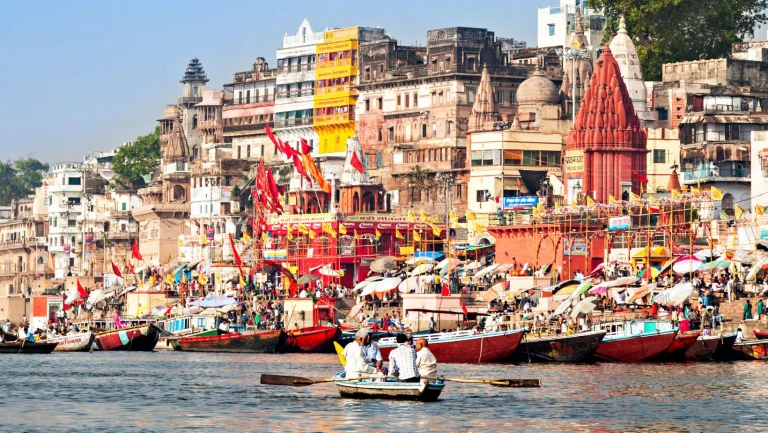 Varanasi, Uttar Pradesh
Varanasi, one of the oldest cities in the world, is a sacred and spiritual destination for a wedding. Celebrate your love on the ghats of the holy Ganges River, surrounded by ancient temples and the aroma of incense. It's a unique and deeply meaningful experience.
14. Leh-Ladakh, Jammu and Kashmir: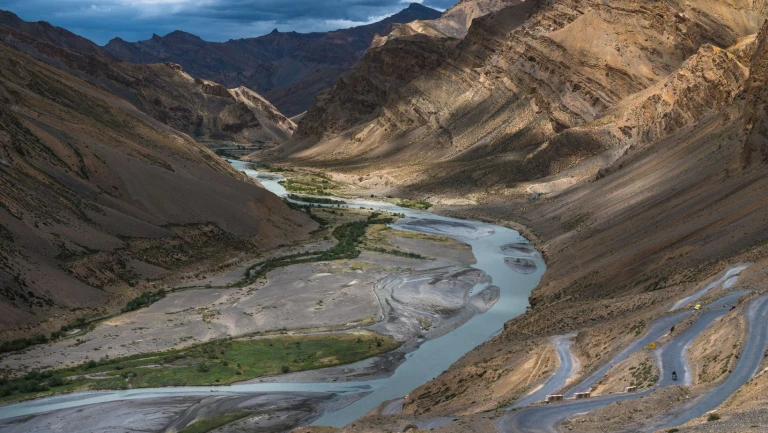 Leh-Ladakh, Jammu and Kashmir
For adventurous couples, Leh-Ladakh's breathtaking landscapes, including pristine lakes and snow-capped peaks, offer a one-of-a-kind destination. A winter wedding here can be an unforgettable experience, with a blend of natural beauty and adventure.
15. Auli, Uttarakhand: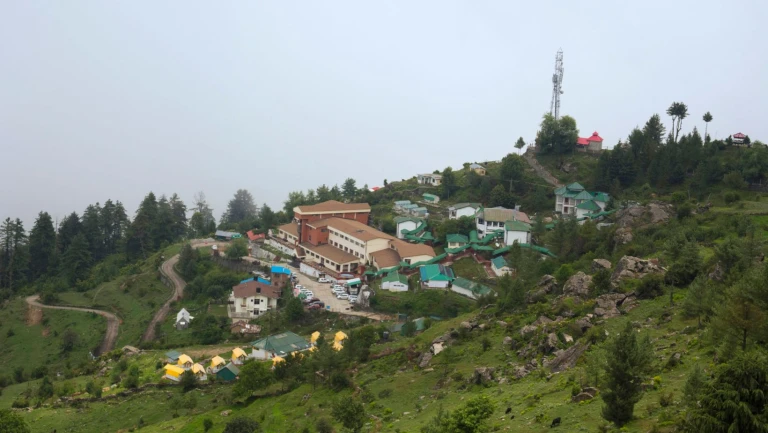 Auli, Uttarakhand
Auli is a skiing destination turned wedding haven in the winter months. If you and your partner love snow and adventure, this pristine setting with its snowy slopes is perfect for a unique winter wedding. Your guests can enjoy skiing, snowboarding, and the enchanting mountain vistas.
India offers a multitude of wedding destinations that can transform your special day into a magical experience. Whether you dream of a regal wedding in Rajasthan's palaces, a romantic beachfront ceremony in Goa, or a serene union in the Himalayas, India has something to offer every couple's unique preferences. So, make your wedding day truly unforgettable by choosing one of these 15 enchanting destinations that will create magical moments to cherish for a lifetime.