Pattaya is a vibrant city on the Gulf of Thailand, known for its beaches, nightlife, and entertainment. It is a popular tourist destination for people from all over the world, and it offers something for everyone. Whether you are looking for a relaxing beach vacation, a wild night out, or something in between, Pattaya has it all. Pattaya, a true all in one travel destination. In this article we have listed out 5 of the best Airbnb stays in Pattaya, Thailand that you can consider for your next trip to Pattaya.
This Spacious 2-bedroom condo with balcony and partial sea view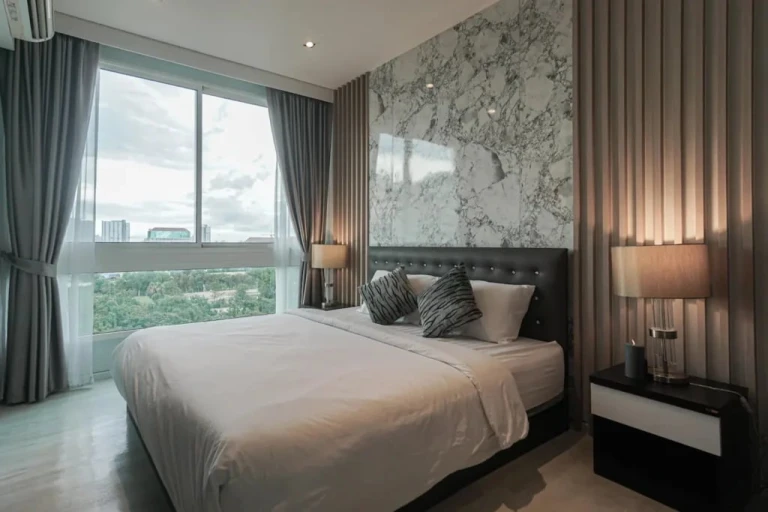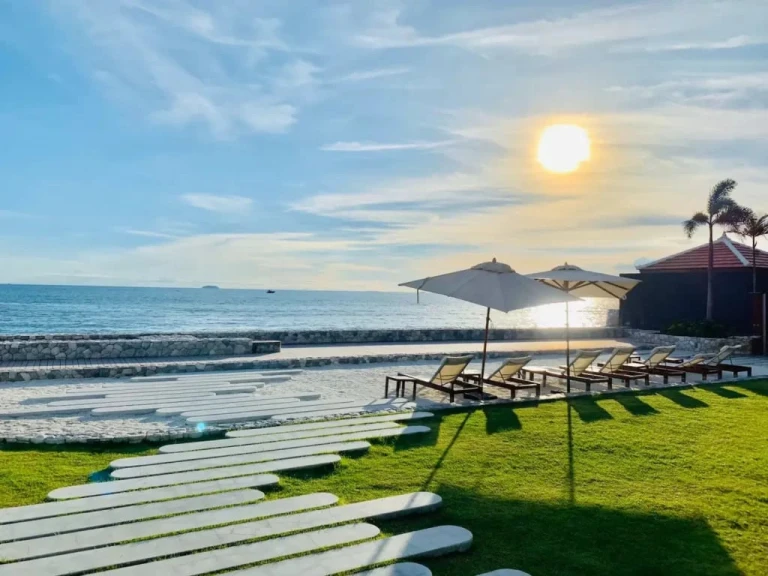 This condo is located in a quiet condominium complex next to a resort. Treat yourself with a beautiful partial sea view and sunset, right from the balcony. This condo is perfect for families or groups of friends looking for a relaxing and comfortable place to stay. Guests can also use some of the facilities of the resort next door, such as the beachfront area, the beach front swimming pool, and the rooftop restaurant.
Listing name: Veranda Residence pattaya 2bedroom partial seaview
Listing type: Entire apartment
Max. no. of guests: 6 Guests
No. of bedrooms: 2 bedrooms 3 beds
This Picturesque Airbnb stay at The Base Central Pattaya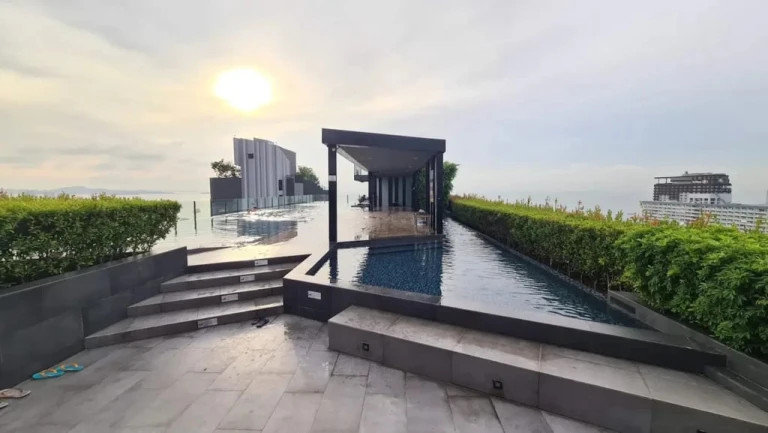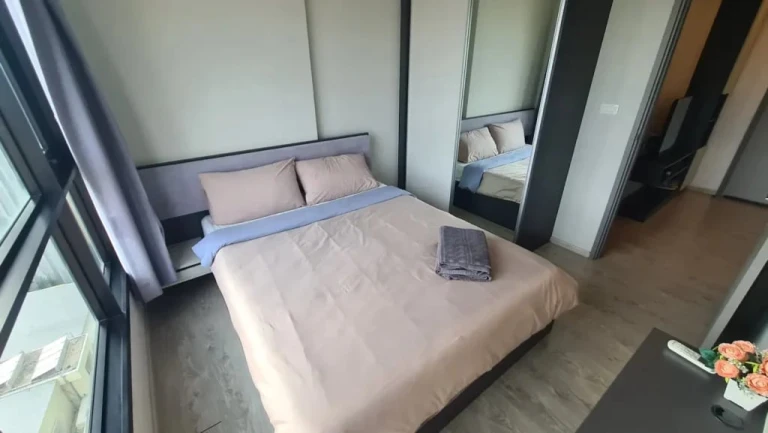 This stunning Airbnb stay has a pool, which is located on the 31st floor of Building A, and it offers stunning views of Pattaya. The Base Central Pattaya is a great choice for travelers who want to be close to all the action in Pattaya. It's a popular location for a reason! Rest assured the amenities and the interiors of your stay are top notch!
Listing name: The Base Central Pattaya Condo, Sea View, IPTV
Listing type: Entire apartment
Max. no. of guests: 2 Guests
No. of bedrooms: 1 Bedroom
This Penthouse for your Family / Friends getaway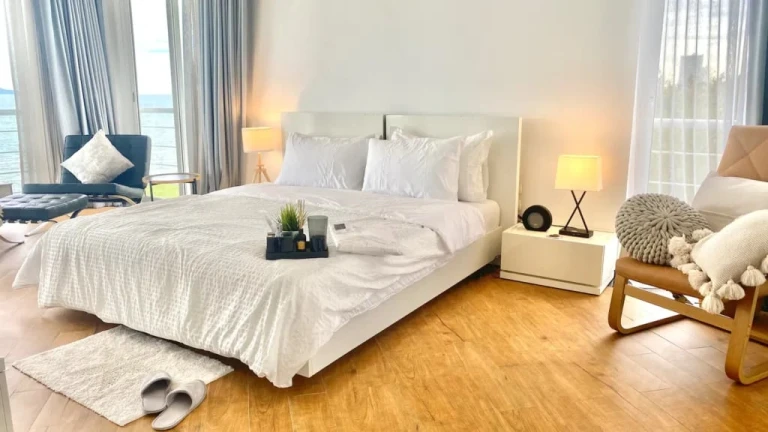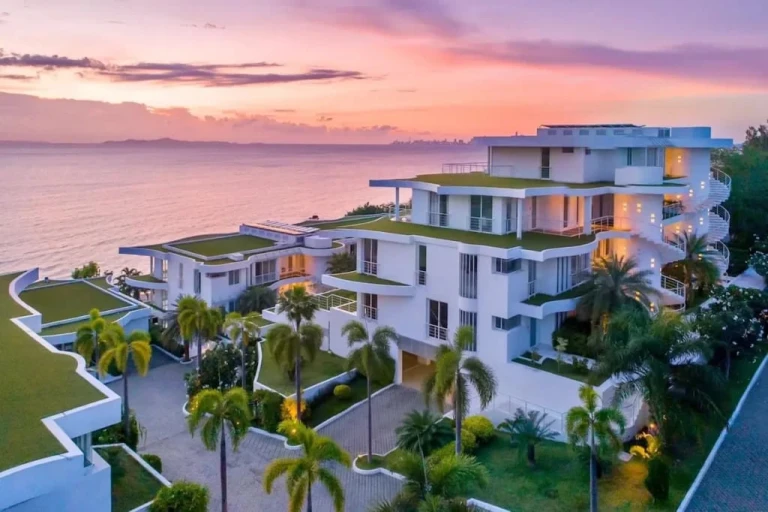 This spacious and serene home is the perfect place to unwind and relax. With stunning ocean views and direct access to the beach, you can immerse yourself in pure relaxation. And the panoramic views of the sun-kissed sea and breathtaking sunsets. Perfect for a group of friends and family.
Listing name: 3 BRs Penthouse oceanfront suite near Pattaya
Listing type: Entire Place
Max. no. of guests: 8 Guests
No. of bedrooms: 3 Bedrooms
This Modern 3 Bedroom Airbnb villa in Jomtien Beach, Pattaya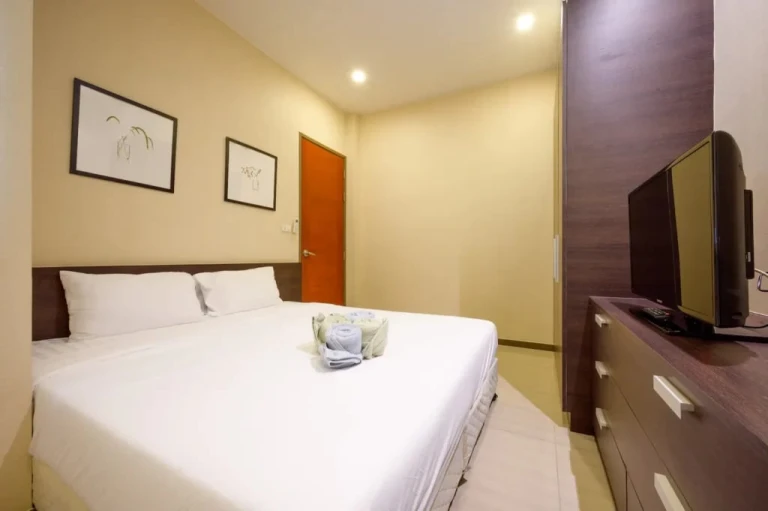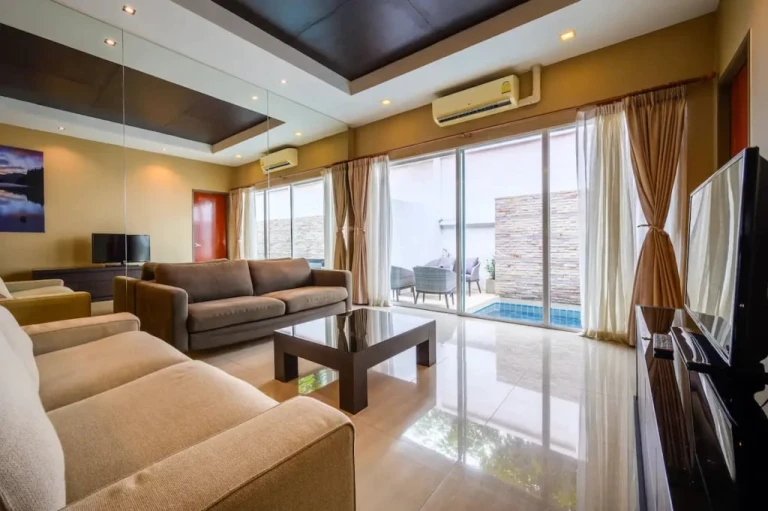 This beautiful and spacious 3-bedroom villa is located in a gated community near Jomtien Beach. It has stunning views of the sunset, a private pool, and access to a gym, sauna, and larger swimming pool. The villa is also close to restaurants, bars, and convenience stores.
Listing name: Stylish 3 Bedroom Pool Villa next to Jomtien beach
Listing type: Entire Villa
Max. no. of guests: 6 Guests
No. of bedrooms: 3 Bedrooms
Luxurious Beach front Airbnb Stay for 5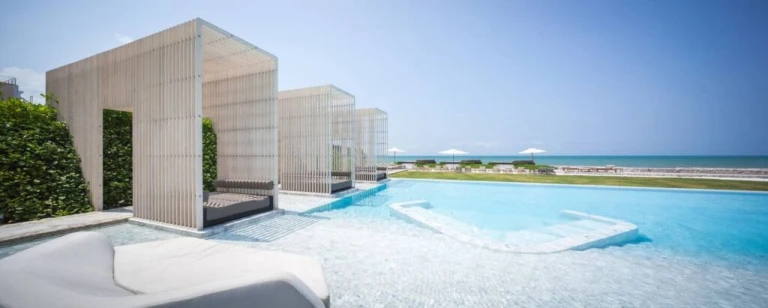 Stay in a luxurious beachfront residence in Pattaya with access to all hotel facilities, including a 40-meter pool, fitness center, and spa. The unit features a king-sized bed, fully equipped kitchen and engineered wood flooring. You'll love the hotel's beachfront pool with artificial beach, water slides, sand bar, bubble jets, and private salas. There are also 4 restaurants/coffee bars on-site offering a variety of cuisines.
Listing name: Veranda Boutique High Floor Free Netflix, Sea View
Listing type: Room in Apartment
Max. no. of guests: 4 Guests
No. of bedrooms: 2 Bedrooms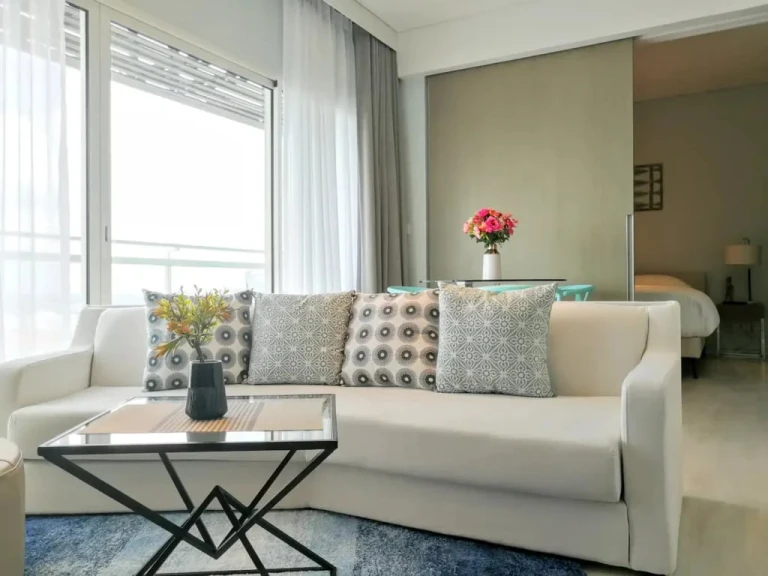 Also Read: Top 5 Airbnb stays in Bangkok for solo travellers
Thats top 5 Airbnb stays in Pattaya, Thailand. Hope you found airbnb suited for your needs. Also checkout the availability of amenities and the place. See you on your next trip!!