Thailand is a country that offers something for everyone: from glittering temples and golden beaches to vibrant cities and lush jungles. Whether you are looking for adventure, culture, relaxation, or romance, you will find it in the Land of Smiles. But with so many amazing places to visit in Thailand, how do you choose where to go? In this article, we will help you plan your perfect trip by highlighting some of the best places to visit in Thailand, based on your interests and preferences.
Bangkok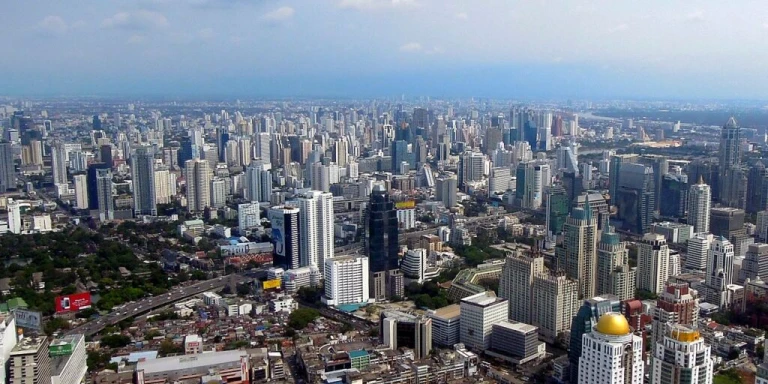 Capture By David McKelvey
Bangkok, Thailand's capital, is an unusual starting point for some visitors to the country. The city is well-known for its nightlife, marketplaces, wonderful sanctuaries, and unforgettable locations. A MUST VISIT place for those who are visiting Thailand for the first time.
Bangkok is a shopping paradise for most visitors, with numerous retail malls, floating markets, the ultra-luxurious Siam Paragon, and the travel-inspired Terminal21. The extravagantly bejeweled Grand Palace, Wat Arun, and Wat Po, which houses a massive leaning back Buddha, are among the attractions.
Ayutthaya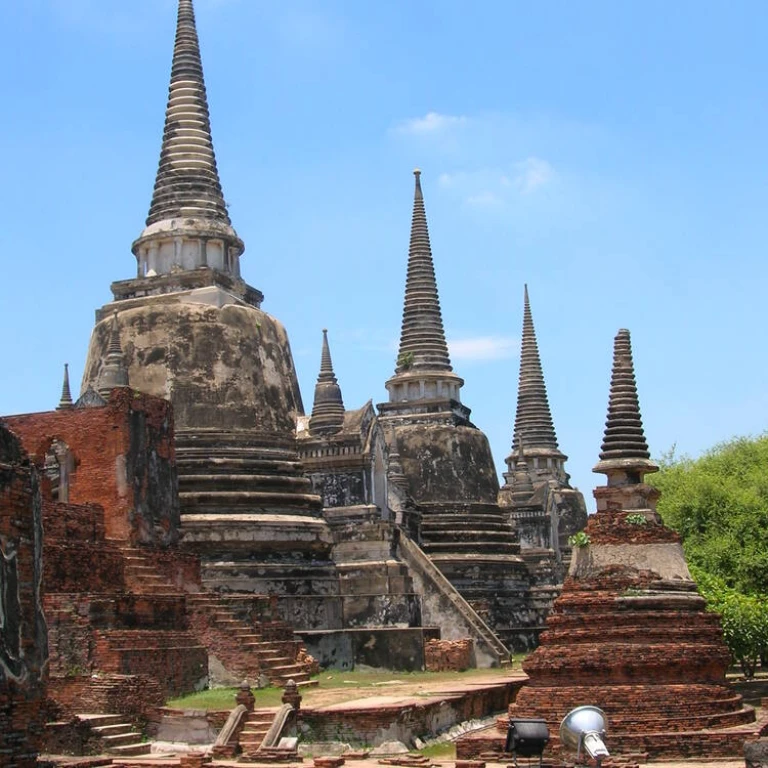 Ayutthaya, Thailand's capital for 417 years, is another prominent Thailand tourist destination. It contains spectacular structures dating back centuries, remnants of Siam's second capital, and various works of art and architecture.
What makes this location so remarkable is that it displays magnificent examples of Thai craftsmanship and provides a breathtaking glimpse into the elegance of antiquated Thailand. You must visit this place in Thailand if you love craftsmanship.
Floating Markets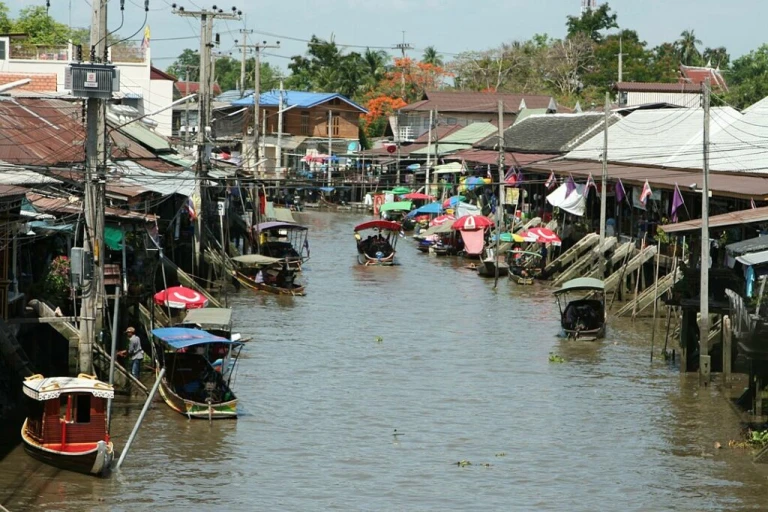 Capture By Ppoonns
Visiting a floating market is an excellent opportunity to learn about Thai culture. Pattaya's sole floating market, also known as the Four Regions Floating Market, first opened to the public in 2008. Since then, it has grown to become one of Pattaya's most popular attractions.
These markets proudly exhibit how people used to shop in the past, with villagers dressed in traditional attire and hats. Small boats are used to market fresh produce such as fruits, herbs, incense, flowers, and so on. Local craftspeople can also be found crafting handicrafts. Get a Thai massage, sip herbal tea, or take your picture  in traditional Thai attire. A place you can't miss in Thailand.
Phuket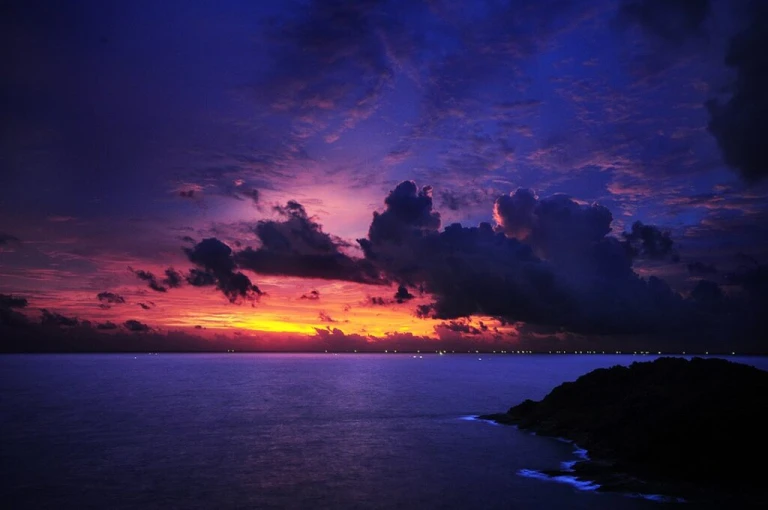 Capture By William Cho
Phuket is Thailand's leading traveler destination, known for its stunning seashores, superb diving, and a plethora of luxurious spas. It is home to some of the country's most famous beaches and is a popular beach vacation destination for visitors from all over the world.
On the island, there is also a 45-meter-tall Big Buddha tower. Wat Chalong is Phuket's largest temple and home to a stupa purported to contain a bone part of Buddha, making its name one of Thailand's most famous.
Pattaya
Pattaya, located less than two hours from Bangkok, is one of the most popular places to visit in Thailand after the city. Formerly a peaceful fishing village, has now changed into a spectacular tourism destination, attracting visitors from all over the world.
Other attractions in the area include the Wat Phra Yai Temple, also known as the Big Buddha Hill due to the 18-meter-tall golden Buddha that towers over the entire town, and Siam Pattaya, an outdoor park where you can explore miniature replicas of world-famous monuments such as the Statue of Liberty, Angkor Wat, and the Bridge over the River Kwai.
Samui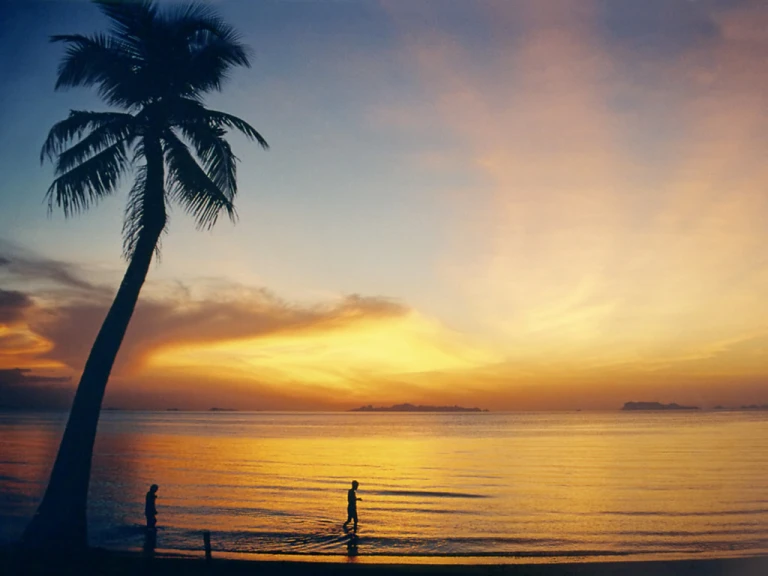 Capture By Manfred Werner
Ko Samui was a remote, self-sufficient hamlet with limited connectivity to the Thai mainland until the late 20th century. Up until the early 1970s, there were no roads on the island, so getting from one side to the other over its 15 km (9.3 mi) could require a full day of hiking through the middle jungle's mountains.
Samui is the second-largest island in Thailand, Koh Samui is a popular tourist destination. Along with the steadily expanding tourist industry, the island's primary sources of income are the exports of coconut and rubber.
Chiang Mai
By Sweetpig1970
With gorgeous nature wonderfully interwoven with Lanna Culture and contemporary colors, Chiang Mai is a province that attracts millions of tourists each year, both Thai and foreign. Worshiping the Phra That Doi Suthep, an iconic Chiang Mai landmark, is a popular tourist activity in Chiang Mai. Thapae Walking Street allows you to experience the local way of life while shopping for trendy handcrafted products.
Pad Thai, chicken satay, samosas, fried bananas, sweet roti, and fresh fruit shakes are among the many street delicacies offered here, all at rock-bottom costs. There are also hundreds of stalls selling a wide range of unusual items such as all-natural soaps, hand-dyed fabrics with unique patterns from nearby hill tribes, incense and essential oils, musical instruments, paintings, wall hangings, and much more.
Krabi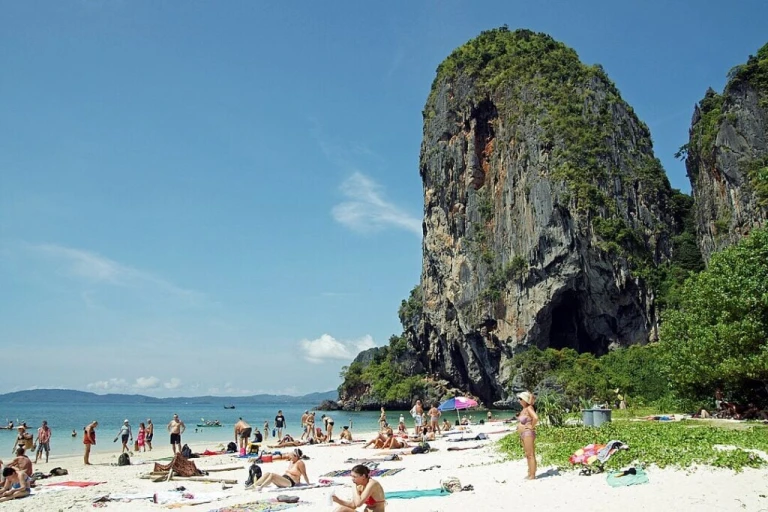 Capture By kallerna
Krabi is another of Thailand's most popular tourist destinations. The Krabi province, which comprises over 200 islands, has a substantial quantity of territory classified as a national park. It has beautiful beaches and a coastline with sheer steep limestone cliffs that are popular with climbers. Hot springs, a wildlife sanctuary, sea caves, thriving coral reefs, exotic marine life, limestone cliffs that attract rock climbers from all over the world, and national parks that include the island paradises of Koh Phi Phi and Koh Lanta are just a few of the attractions in Krabi. One could easily spend weeks there and still be left wanting more.
If that isn't enough, Krabi has some of Thailand's most picturesque sunsets, typically accompanied by amazing displays of cloud to cloud lightning, which are best watched from a beachside bar or restaurant.
We hope you enjoyed this article and found some inspiration for your next trip to Thailand. As you can see, there are so many amazing places to visit in Thailand, each with its own charm and appeal. No matter where you go, you will be greeted by the warm hospitality and friendly smiles of the Thai people, who will make you feel welcome and at home. So what are you waiting for? Book your tickets and pack your bags, and get ready for an unforgettable adventure in the Land of Smiles. Thank you for reading and happy travels!