India, with its diverse landscapes, rich culture, and stunning coastlines, offers a plethora of scuba diving opportunities for both beginners and experienced divers. The year 2023 brings new adventures, as the country's underwater world continues to captivate enthusiasts from around the globe.
In this comprehensive travel blog post, we'll explore the best scuba diving destinations in India, from the Andaman and Nicobar Islands in the Bay of Bengal to the Arabian Sea's enchanting waters off Goa and Karnataka. Prepare to embark on a journey into the underwater wonderland of India.
I. Andaman and Nicobar Islands
Havelock Island
The Andaman and Nicobar Islands are an archipelago of natural beauty, and Havelock Island is a prime destination for scuba diving. Renowned for its crystal-clear waters, diverse marine life, and vibrant coral reefs, Havelock Island offers an unforgettable diving experience. The following dive sites are must-visit:
Elephant Beach
Elephant Beach, a well-known spot on Havelock Island, offers underwater enthusiasts an excellent location for scuba diving. Beneath the clear waters, you'll be greeted by an array of hard and soft corals, home to vibrant schools of fish. This site is ideal for both beginner divers and experienced underwater explorers.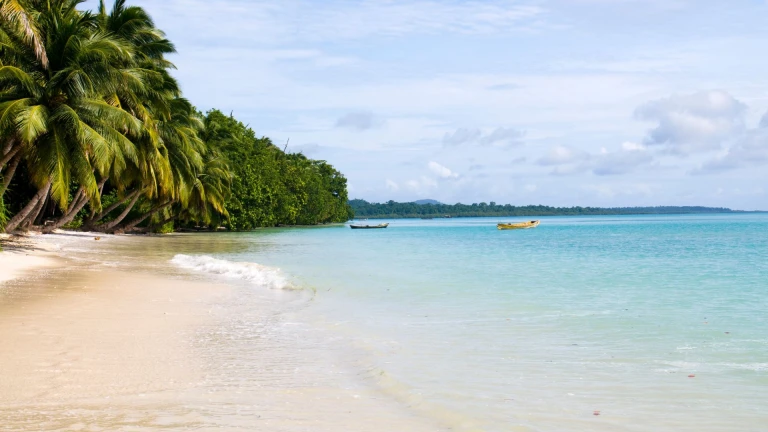 Dixon's Pinnacle
Dixon's Pinnacle, an advanced dive site, beckons divers with its dramatic underwater landscape. The pinnacle itself is a submerged mountain, covered in corals and teeming with marine life. Diving at Dixon's Pinnacle provides a chance to witness larger species, such as reef sharks and rays.
Neil Island
Just a short boat ride away from Havelock, Neil Island is another gem in the Andamans. With a laid-back atmosphere and spectacular diving opportunities, it's perfect for both beginners and experienced divers. Notable dive sites include: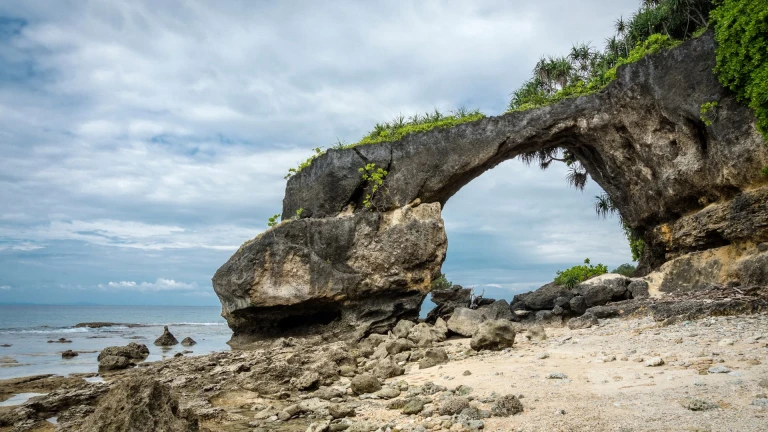 Margherita's Mischief
Margherita's Mischief is a dive site named after the local dive shop's beloved dog. This location is known for its stunning coral gardens, home to various marine creatures. Whether you're a novice or an experienced diver, this site offers a memorable underwater experience.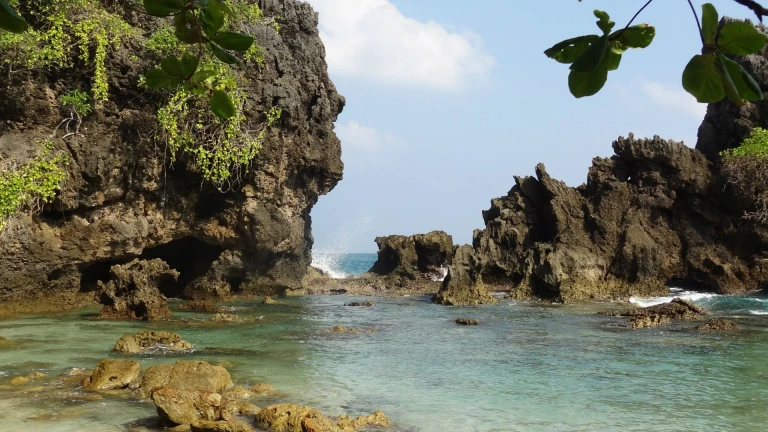 Junction
Junction is a dive site that caters to both beginners and experienced divers. Its gentle sloping reefs and fascinating coral formations make it an excellent place to explore. Keep an eye out for the diverse marine life that calls this site home.
Manta Point
Manta Point is a site that lives up to its name. It's a popular spot for those seeking to witness the majestic manta rays in their natural habitat. The currents here can be strong, so it's recommended for advanced divers with drift diving experience.
North Bay Island
North Bay Island is situated near Port Blair and is ideal for a day trip or a short dive. It's known for its vibrant coral gardens and rich marine life. A visit to this island offers an excellent opportunity for underwater photography.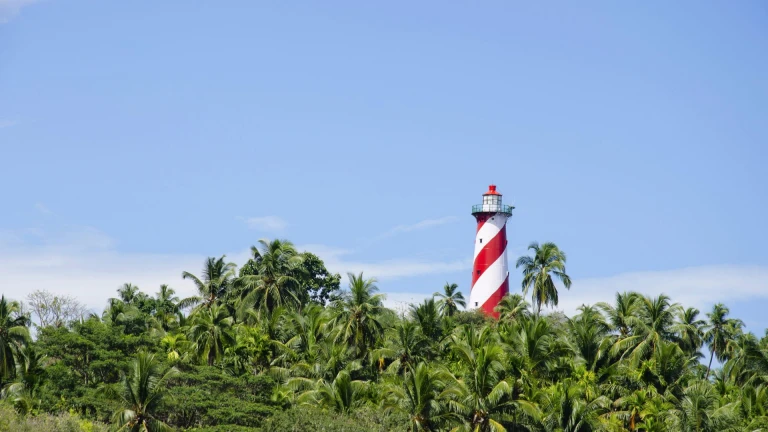 Also Read: Top 10 Epic Cruising Destinations in India 2023
II. Goa
Goa, famous for its beaches and vibrant nightlife, is also a hub for scuba diving enthusiasts. The Arabian Sea's warm waters make it a year-round destination for divers. Some popular dive spots include:
Grande Island
Located a short boat ride away from Vasco da Gama, Grande Island is known for its diverse marine life and intriguing shipwrecks. Diving here is like exploring an underwater museum.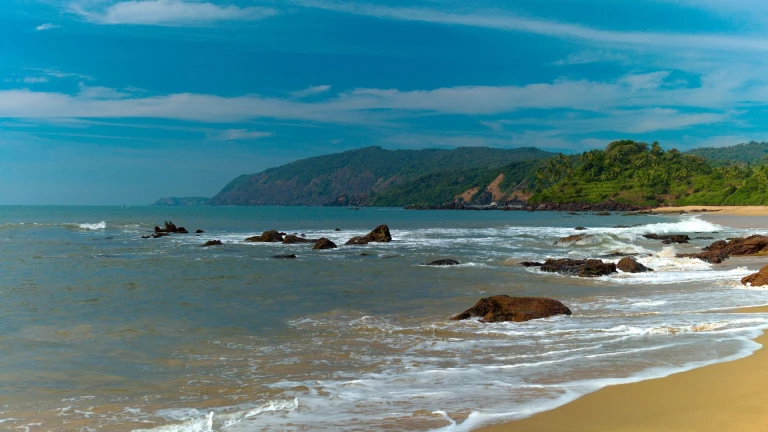 Bat Island
Famous for its bat caves, this island offers thrilling drift dives and a chance to witness blacktip reef sharks. It's an adventure that will surely get your adrenaline pumping.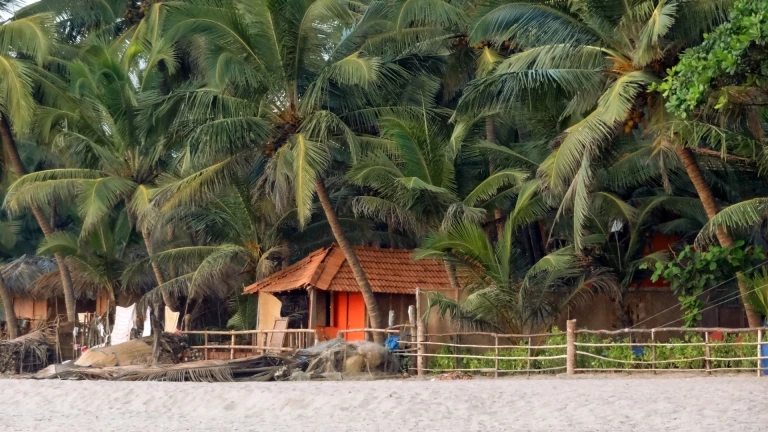 Suzy's Wreck
This shipwreck is home to various species of fish, making it a popular spot for underwater photography. The vessel is now an artificial reef, teeming with life.
III. Karnataka
Karnataka's coastline is relatively unexplored in the world of scuba diving, but it's a hidden gem waiting to be discovered. Here are the top diving destinations in Karnataka:
Netrani Island
Netrani, also known as Pigeon Island, is a tiny, uninhabited island in the Arabian Sea. It's renowned for its crystal-clear waters and thriving marine life, including coral reefs and a variety of fish species. Don't miss the opportunity to explore the famous "Heart Rock" formation underwater.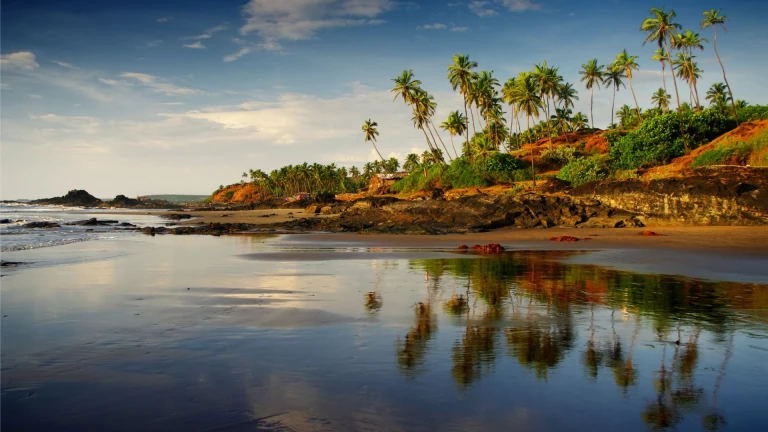 Murdeshwar
Murdeshwar is a coastal town famous for its Shiva temple and beautiful beaches. It's also an emerging scuba diving destination. Explore the waters off Murdeshwar for a chance to encounter schools of fish, sea turtles, and the occasional whale shark.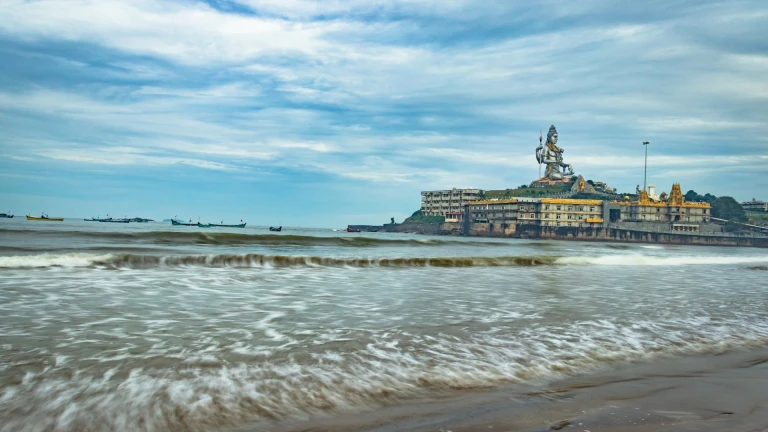 IV. Lakshadweep
The Lakshadweep archipelago, situated off the coast of Kerala, is a paradise for scuba divers. Its remote location and strict regulations ensure that the underwater ecosystem remains pristine. A few notable dive sites include:
Bangaram Island
Bangaram is one of the few islands in Lakshadweep where tourists are allowed, making it a sought-after destination for divers. The coral reefs surrounding the island are teeming with colorful marine life.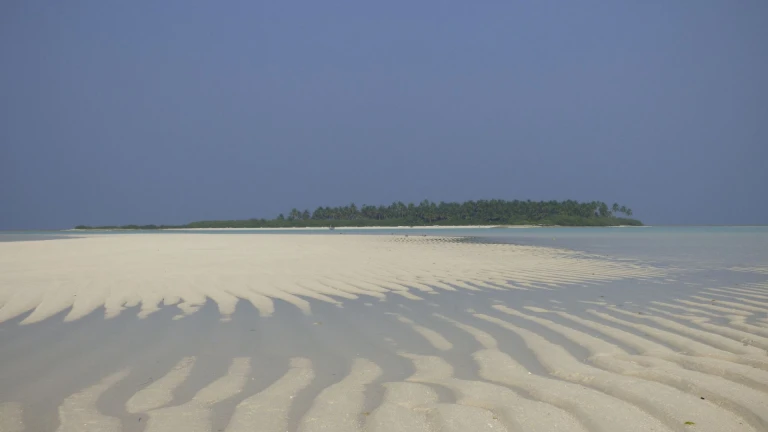 Agatti Island
Agatti is another stunning location for scuba diving in Lakshadweep. Its clear waters, rich biodiversity, and the possibility of spotting sharks and rays make it a diver's dream.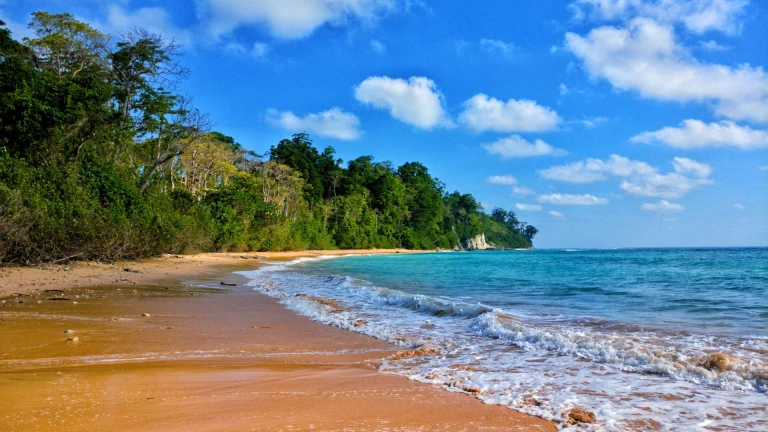 V. Kerala
Kerala, known for its backwaters and lush landscapes, also offers unique scuba diving experiences:
Kovalam
Kovalam is famous for its stunning beaches, but it's also a hub for water sports and scuba diving. The dive sites here are perfect for beginners, with calm waters and easy accessibility.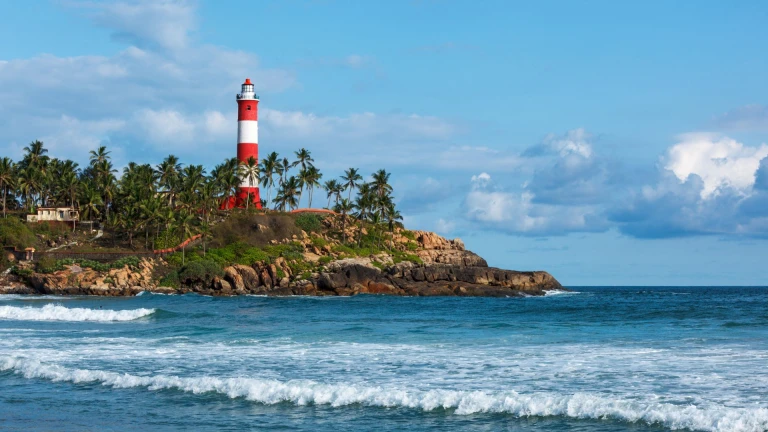 Varkala
Varkala, with its unique cliff-side setting, is an emerging scuba diving destination. Dive off the coast of Varkala for a chance to explore underwater caves and vibrant coral reefs.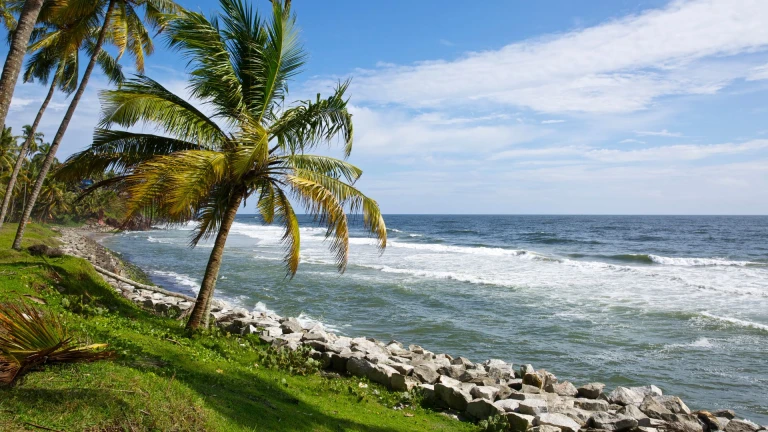 VI. Maharashtra
Maharashtra's coastal regions, particularly around Tarkarli and Sindhudurg, are gaining recognition as diving destinations. The clear waters of the Arabian Sea offer excellent visibility, and the marine life is diverse. Some top dive sites include:
Malvan
Malvan in Sindhudurg is famous for its historic Sindhudurg Fort and has gained popularity among divers for its rich marine life, including coral gardens and various species of fish.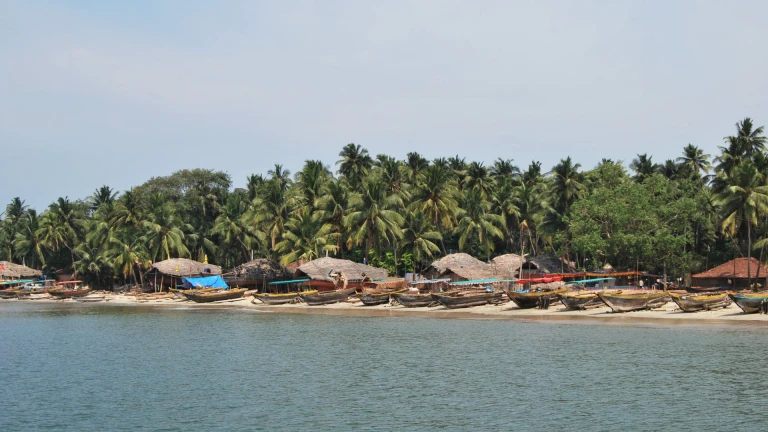 Tarkarli
Tarkarli, located near Malvan, is known for its pristine beaches and vibrant underwater world. The dive sites here offer a chance to spot seahorses, angelfish, and turtles.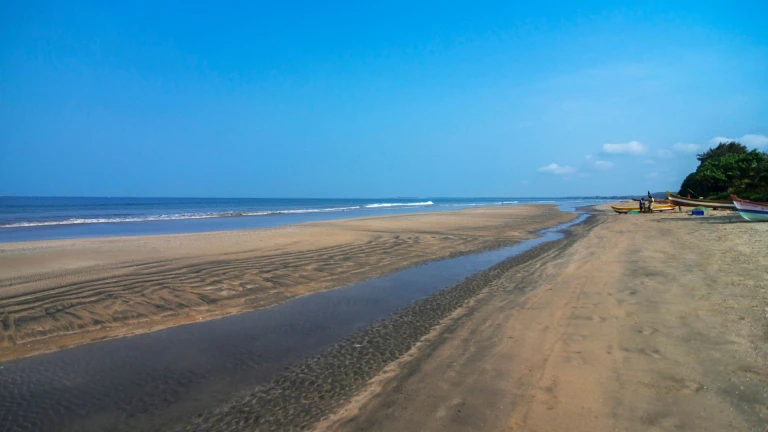 Best Time to Dive in India
The best time to go scuba diving in India varies depending on the region. In general:
Andaman and Nicobar Islands: Diving is possible year-round, but the best visibility is from November to April.

Goa: The diving season typically runs from October to May.

Karnataka: The diving season is best from October to May, but some dive centers operate year-round.

Lakshadweep: The diving season is from October to May, with peak conditions in February and March.

Kerala: Diving is available year-round, with better visibility during the dry season from October to March.

Maharashtra: The best time to dive is from October to May.

Tamil Nadu (Puducherry): Diving is possible year-round, but the visibility is best from November to April.
Dive Operators and Safety
It's essential to choose a reputable dive operator with certified instructors and well-maintained equipment. Always ensure your safety by following these guidelines:
Check for certifications: Make sure your chosen dive center is certified by a recognized organization, such as PADI, SSI, or NAUI.

Medical fitness: Complete a medical questionnaire to ensure you are fit for diving. If required, obtain a medical certificate from a qualified physician.

Equipment check: Inspect your dive gear to ensure it's in good condition.

Dive briefing: Pay attention during pre-dive briefings and follow all instructions provided by your instructor.

Respect the environment: Avoid touching or damaging coral reefs and marine life. Always follow responsible diving practices.
Also Read: 15 Places and Attractions to visit in Surat
India's coastal regions offer a captivating underwater world waiting to be explored by scuba diving enthusiasts. Whether you're a seasoned diver or a beginner, the diverse marine life, vibrant coral reefs, and clear waters will leave you in awe. From the Andaman and Nicobar Islands to the Lakshadweep archipelago, the Arabian Sea along Goa and Karnataka's coastline, the hidden treasures of the underwater world beckon you in 2023. Plan your scuba diving adventure in India, and be prepared to immerse yourself in a world of marine wonder like no other.