Welcome to Surat, the sparkling gem of Gujarat! This vibrant city is known for its rich history, delectable cuisine, and a thriving textile industry. In this extensive travel guide, we will take you on a journey through the top 15 places and attractions in Surat that you absolutely must visit.
1. Sardar Patel Museum
Welcome to Sardar Patel Museum, a cultural treasure trove that beckons history enthusiasts and art aficionados alike. This museum is a reflection of Surat's rich heritage and offers an insightful journey into its past. Situated in Shahibaug, the Sardar Patel Museum showcases an extensive collection of artifacts, sculptures, and artworks.
The museum's impressive exhibits include intricate pottery, ancient manuscripts, and sculptures dating back to the 9th century. The textile section here is a true highlight, featuring traditional Gujarati handloom creations, which provide a glimpse into the region's vibrant textile industry. You'll also find an engaging display of folk art, showcasing the colorful and diverse traditions of Gujarat.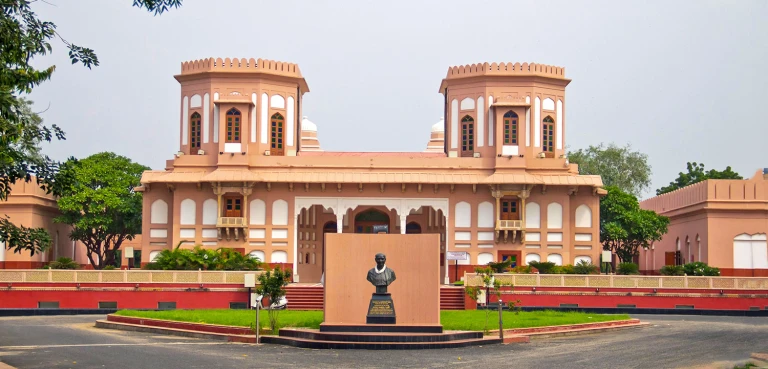 2. Dumas Beach
Dumas Beach is a serene oasis along the Arabian Sea, just a short drive from Surat's city center. What makes this beach special is its enigmatic black sand, a rarity in the world. Local folklore adds an air of mystique to this natural wonder, claiming that the black sand is a result of the tragic history of shipwrecks in the area.
Local vendors offer a variety of street food and snacks, making it a great place to savor some of Surat's delectable cuisine while enjoying the sea breeze. For those interested in paranormal legends, Dumas Beach has gained notoriety for its ghostly stories, which have added an extra layer of intrigue to this already captivating destination.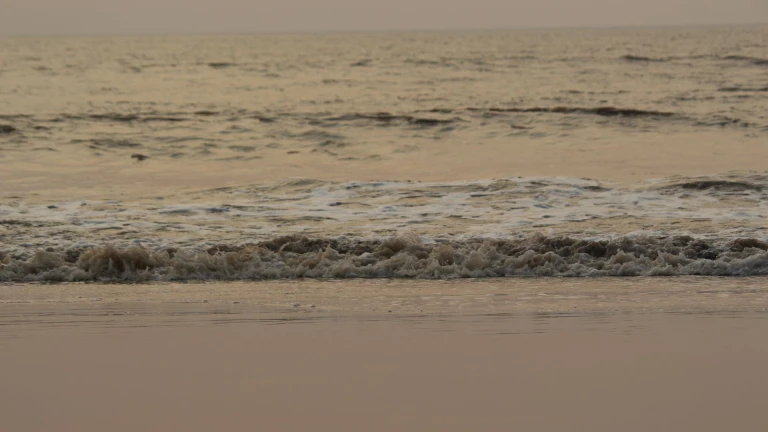 3. Iskcon Temple
In the heart of Surat, the Iskcon Temple stands as a spiritual oasis amidst the urban hustle and bustle. This architectural masterpiece dedicated to Lord Krishna is a center of devotion and tranquility. The temple's stunning white marble façade, adorned with intricate carvings, is a testament to both artistic and spiritual excellence.
The temple also houses a spacious and beautifully maintained garden, offering a peaceful spot for contemplation and reflection. Whether you're a devout believer or just seeking a serene escape from the city, the Iskcon Temple is a must-visit destination in Surat.
4. Gopi Talav
Gopi Talav, located in the heart of Surat, is a historical water reservoir with a fascinating tale to tell. This scenic lake is encircled by lush greenery and has been a place of historical significance for centuries. The name "Gopi Talav" is derived from the belief that it was a favorite bathing spot of Lord Krishna's beloved gopis.
One of the standout features of Gopi Talav is the beautifully constructed stepwell that dates back to the Mughal era. It's a fine example of Islamic architecture in this predominantly Hindu city. The stepwell provides a unique opportunity to marvel at the fusion of cultures and traditions that have shaped Surat's history.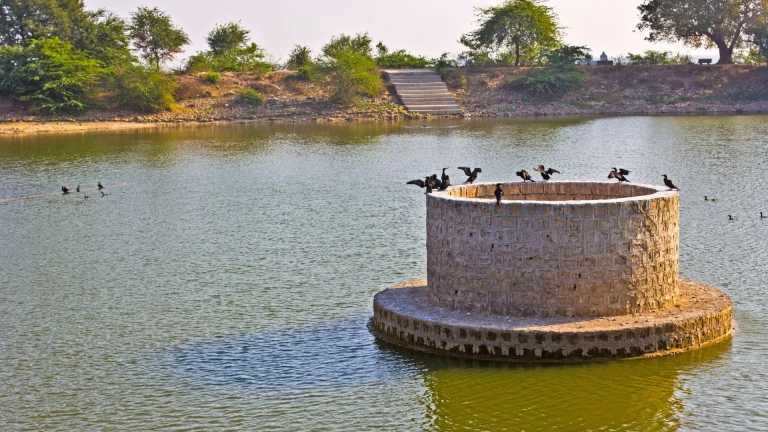 5. Dutch Garden
Dutch Garden, a charming relic of Surat's colonial past, is a delightful fusion of history and horticulture. This beautifully landscaped garden is named after the Dutch settlers who established their presence in Surat during the 17th century. Today, it serves as a testament to the city's multicultural heritage.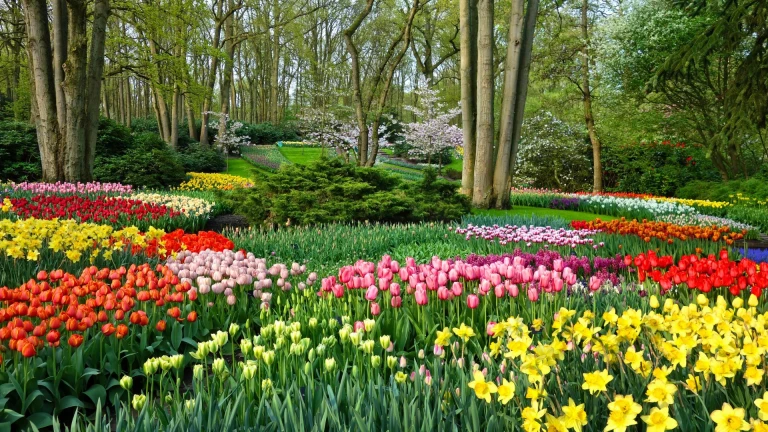 6. Jagdishchandra Bose Aquarium
The Jagdishchandra Bose Aquarium, situated in the heart of Surat, offers a captivating underwater adventure for visitors of all ages. Named after the renowned scientist Jagdish Chandra Bose, this modern facility houses a diverse array of marine life, making it a perfect destination for families and marine enthusiasts.
One of the highlights is the mesmerizing underwater tunnel, where you can walk through a glass corridor surrounded by aquatic life on all sides. It's as if you're submerged in the ocean, and the experience is both educational and awe-inspiring.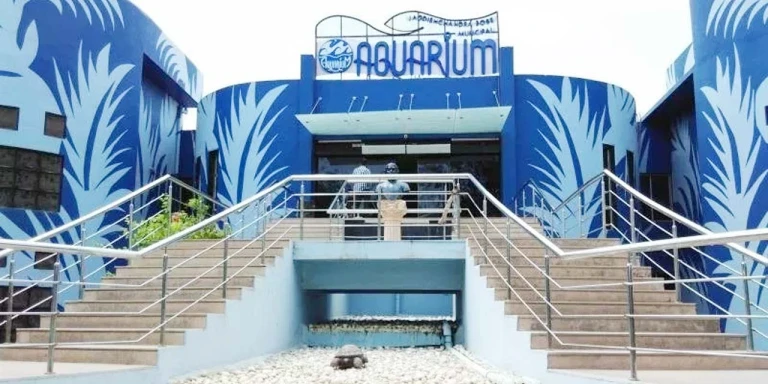 7. Suvali Beach
Just a short drive from Surat, Suvali Beach offers a serene and less crowded alternative to the bustling Dumas Beach. This pristine shoreline is a paradise for nature lovers and birdwatchers. The tranquil atmosphere and untouched natural beauty make it an ideal escape from the city's hustle and bustle.
With limited development and commercialization, Suvali Beach retains its natural charm, making it an ideal destination for those seeking solitude, communion with nature, and a break from the urban chaos.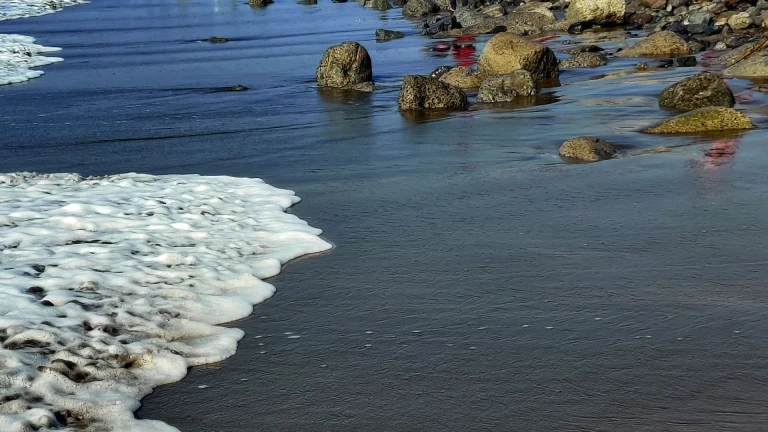 Also Read: Top 10 Wildlife Safaris that you must Experience in India
8. Gopi Talav Bird Sanctuary
For avid birdwatchers and nature enthusiasts, Gopi Talav Bird Sanctuary is a hidden gem in Surat. This serene sanctuary, located around Gopi Talav Lake, offers a close encounter with a variety of bird species, both resident and migratory.
For bird enthusiasts, the Gopi Talav Bird Sanctuary provides a unique opportunity to appreciate the avian diversity of the region and escape into a peaceful natural setting within the city.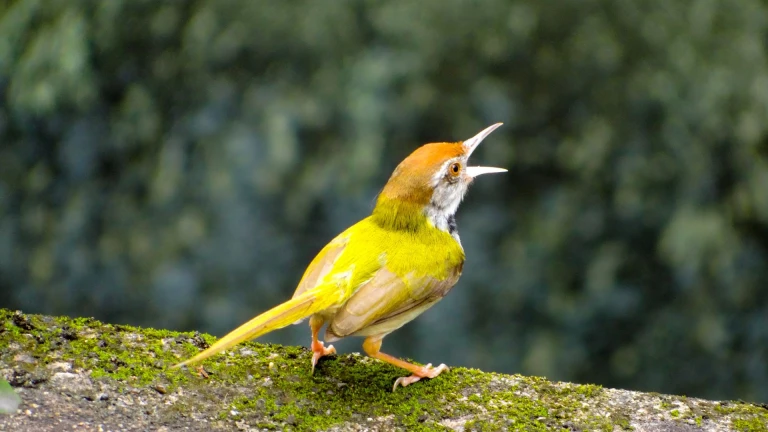 9. Ambika Niketan Temple
Ambika Niketan Temple is a serene and spiritually significant Jain temple in Surat. Nestled amidst lush greenery and a picturesque natural setting, this temple is a place of peace, devotion, and natural beauty.
Ambika Niketan Temple also hosts cultural and religious events, making it a vibrant hub for the Jain community and an educational destination for those interested in Jainism. Whether you seek spiritual solace or appreciate the architectural marvels of India, this temple is a must-visit.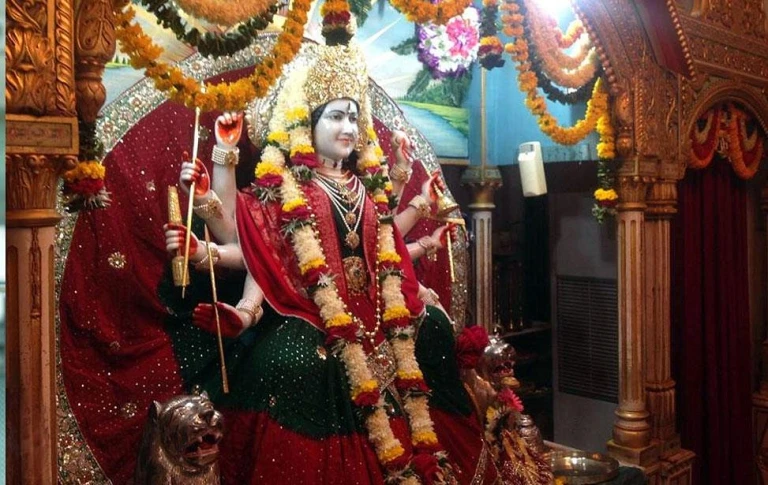 10. ISKCON Anand Vrindavan
Escape the city's hustle and bustle by visiting ISKCON Anand Vrindavan, a tranquil temple complex dedicated to Lord Krishna. Located in a serene and green oasis, this temple offers a peaceful retreat from the urban clamor.
The temple's architecture is a blend of modern design and traditional elements, featuring pristine white structures and intricate carvings. Whether you're seeking spiritual enlightenment or a peaceful respite from the city, ISKCON Anand Vrindavan offers a serene sanctuary in the heart of Surat.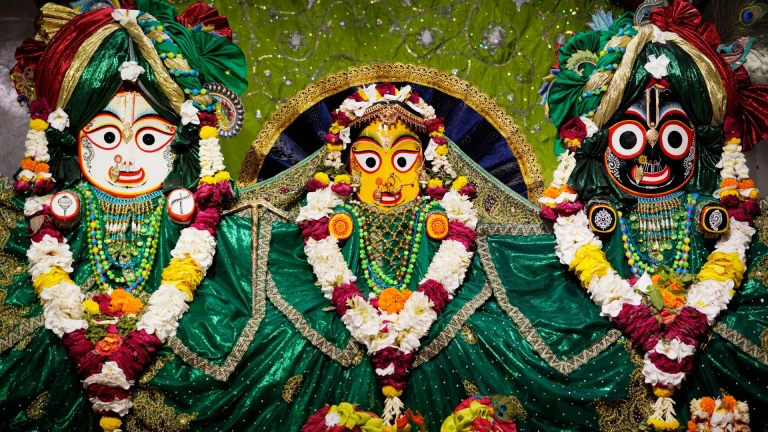 11. Swaminarayan Temple
The Swaminarayan Temple in Surat is a magnificent spiritual oasis, offering a blend of architectural grandeur and religious significance. This temple is dedicated to Lord Swaminarayan, a revered deity in the Swaminarayan faith. Its striking architecture and serene ambiance make it a must-visit attraction in Surat.
The temple's exterior is a work of art, with intricate carvings and beautiful stonework. As you step inside, you'll be greeted by a serene atmosphere and the divine aura of the sanctum sanctorum. The interior is adorned with exquisite sculptures and paintings that depict the life and teachings of Lord Swaminarayan.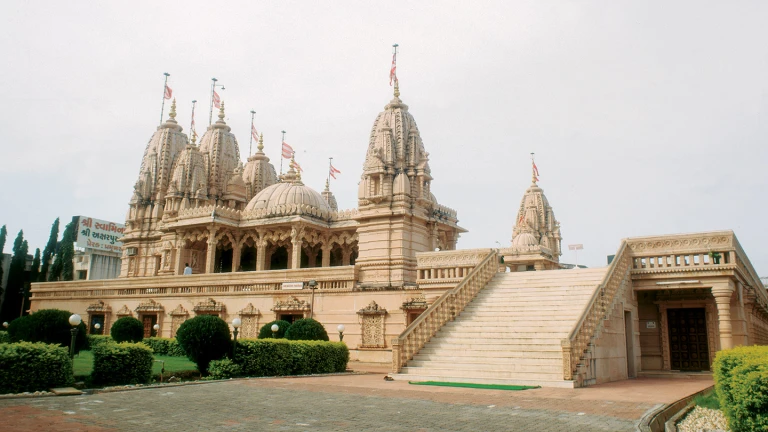 12. Sardar Patel Market
No visit to Surat is complete without a shopping excursion to the Sardar Patel Market, a mecca for textile enthusiasts and fashion lovers. Surat is renowned for its textile industry, and this market is at the heart of it all.
The market is a treasure trove of fabrics, garments, and accessories, showcasing the finest silk, chiffon, georgette, and more. It's a dream destination for anyone who loves fashion, textiles, or simply wants to explore the incredible variety of materials available in Surat.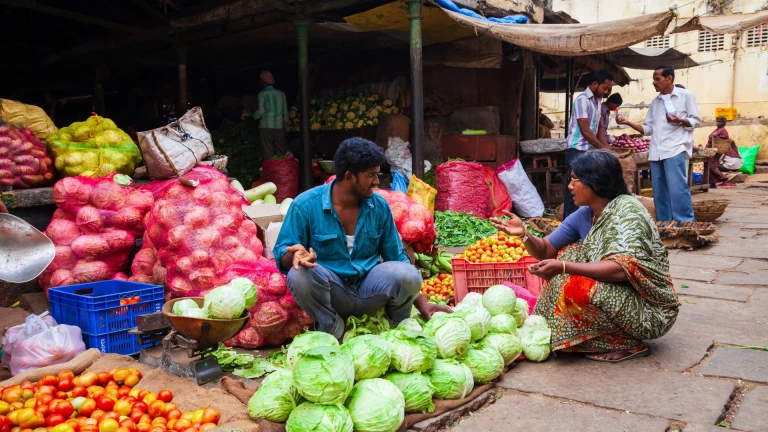 13. Jawaharlal Nehru Garden
In the midst of Surat's urban landscape, Jawaharlal Nehru Garden provides a breath of fresh air and a green sanctuary for residents and tourists alike. This beautifully landscaped garden offers a peaceful retreat from the city's hustle and bustle.
One of the garden's standout features is the musical fountain, which is a popular evening attraction. As dusk falls, the fountain comes to life with a choreographed water and light show set to music. It's a captivating sight that draws locals and visitors to enjoy the harmonious spectacle.
14. Sneh Rashmi Botanical Garden
Surat's Sneh Rashmi Botanical Garden is a paradise for nature enthusiasts and those looking to connect with the lush greenery that thrives in this region. The garden, spread across a sprawling landscape, features a diverse collection of flora and fauna.
One of the highlights of the Sneh Rashmi Botanical Garden is its serene and serene lotus pond. It's an ideal spot for quiet contemplation and birdwatching. You'll often see migratory and local bird species, making it a favorite destination for bird enthusiasts.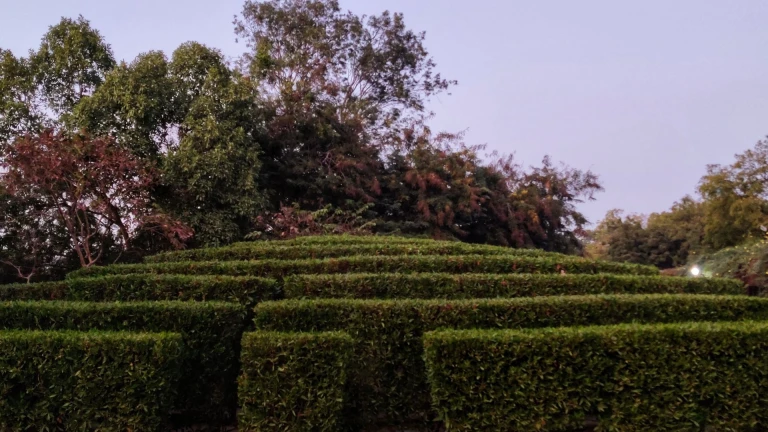 15. Sarthana Nature Park
Sarthana Nature Park is a hidden gem within Surat, providing an opportunity to reconnect with the natural world while still within the city limits. This park offers a pristine natural environment that's ideal for relaxation, picnicking, and exploration.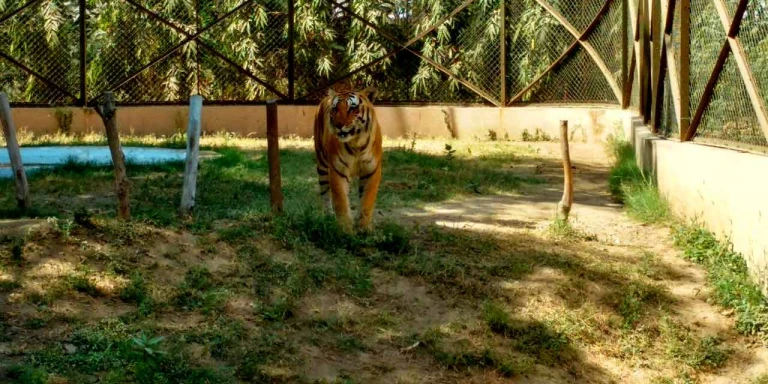 The park features walking trails that wind through lush greenery, allowing you to escape the urban chaos and immerse yourself in a serene and green oasis. As you explore, you'll encounter various plant species, and the park's biodiversity attracts a range of birdlife, making it a birdwatcher's paradise.