Singapore, a bustling metropolis renowned for its modernity, seamlessly blends old-world charm with contemporary luxury. While the city boasts gleaming shopping malls and high-end boutiques, it's the vibrant street markets that offer a truly unique and authentic shopping experience. From bustling bazaars to bustling street markets, Singapore has it all.
In this travel blog, we'll take you on a tour of the must-visit markets in the Lion City, sharing insights into what to buy at each one.
Chinatown Street Market
Chinatown Street Market is a kaleidoscope of colors, flavors, and culture. Amidst the vibrant streets, you'll find an array of Chinese souvenirs, from intricate calligraphy art to traditional clothing. Don't miss the chance to try local delicacies like Hainanese chicken rice or dim sum, prepared by street food vendors. The market is also famous for its traditional Chinese herbs, offering a slice of traditional Singaporean culture.
What to Buy: Chinese Souvenirs and Local Delicacies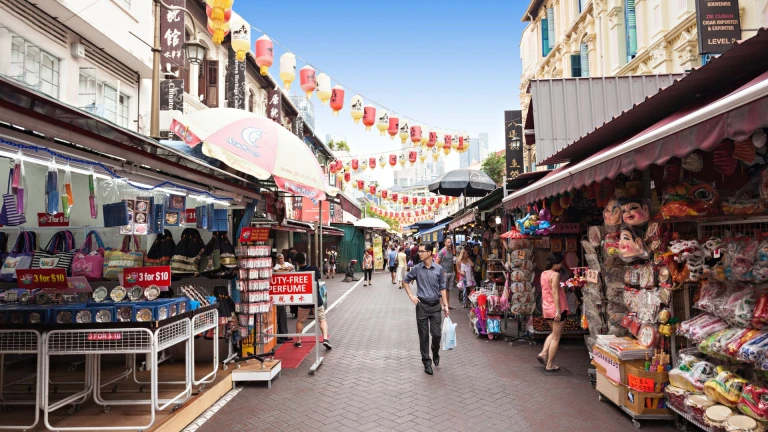 Little India Arcade
Little India Arcade, located in the heart of Singapore's Little India district, is a sensory wonderland. As you wander through the narrow lanes, you'll encounter shops selling exquisite silk saris, fragrant spices, and vibrant henna art services. Take home a piece of Indian culture by purchasing intricately designed jewelry, or immerse yourself in the mesmerizing aroma of authentic Indian spices.
What to Buy: Sari Fabrics, Spices, and Henna Art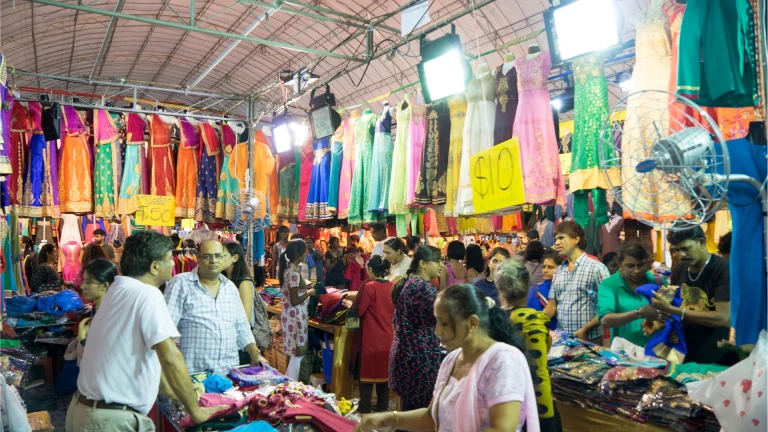 Arab Street and Haji Lane
The charming Arab Street and Haji Lane are havens for fashionistas and vintage enthusiasts. Arab Street boasts an array of textiles, including beautiful silk, lace, and embroidered fabrics. Haji Lane, on the other hand, is known for its quirky boutiques selling unique fashion pieces and vintage finds. Whether you're looking for bohemian clothing or stylish accessories, these streets offer a myriad of choices.
What to Buy: Fabrics, Vintage Finds, and Unique Fashion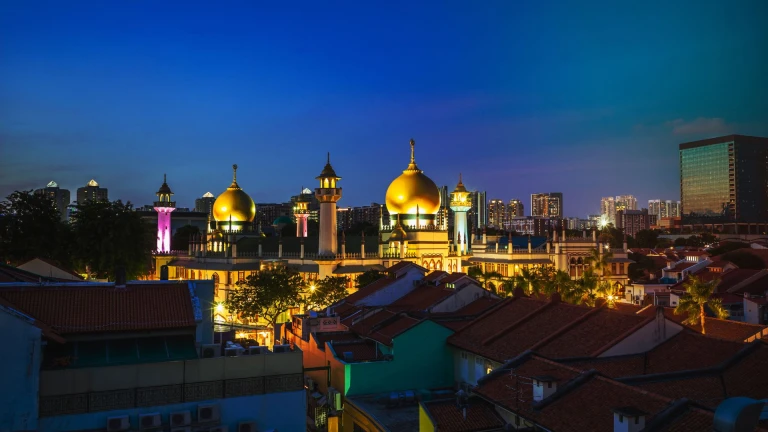 Bugis Street Market
Bugis Street Market is a paradise for bargain hunters. You'll find an impressive array of affordable fashion items, trendy accessories, and quirky souvenirs. The market's lively atmosphere and street food stalls make it a fantastic place to experience the local cuisine. Don't forget to try the famous fried carrot cake or savor some crispy Hainanese chicken cutlets.
What to Buy: Fashion, Accessories, and Street Food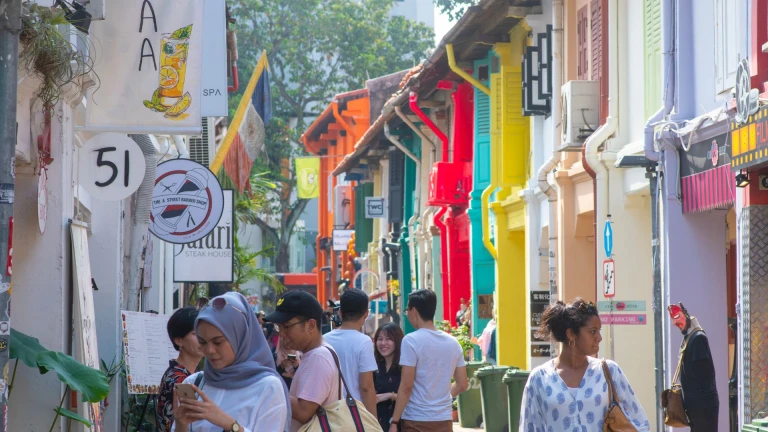 Mustafa Centre
Mustafa Centre is a 24/7 shopping extravaganza. This colossal department store offers an extensive range of products, from electronics and gold jewelry to clothing and groceries. It's the perfect place to find great deals on electronics or indulge in some gold shopping. Be prepared for long shopping sprees, as this store has it all.
What to Buy: Electronics, Gold, and Everything in Between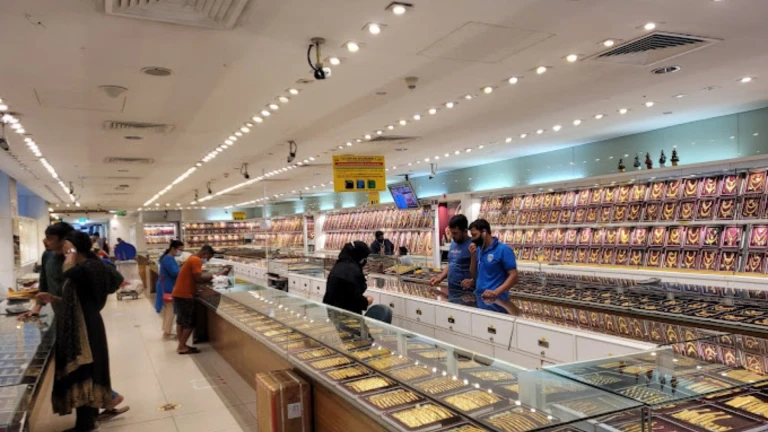 Also Read: Travel Guide to Singapore from India 2023
Lau Pa Sat Festival Market
Lau Pa Sat Festival Market is more about tasting than shopping, but it's a must-visit. Located in the heart of the Central Business District, it's a historic food center where you can savor an array of hawker food delights. From the iconic Hainanese chicken rice to mouthwatering satay skewers, this market showcases Singapore's diverse culinary heritage.
What to Buy: Hawker Food Delights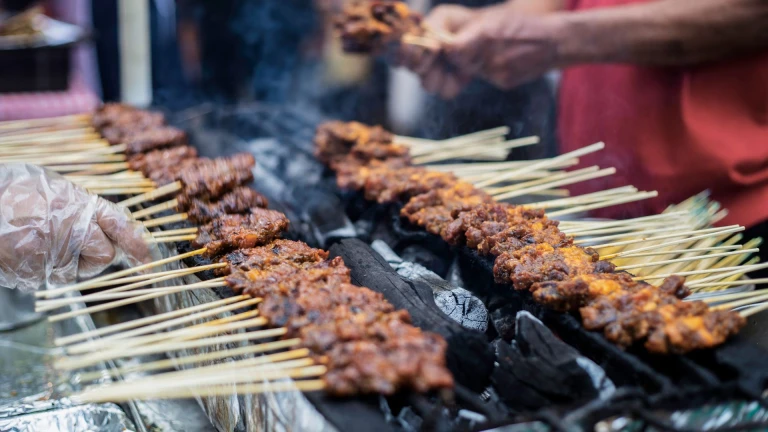 Clarke Quay Riverside Market
Nestled along the picturesque Singapore River, the Clarke Quay Riverside Market is a treasure trove of unique art and handicrafts. Local artisans display their creative prowess through paintings, jewelry, and sculptures. Explore this market for one-of-a-kind souvenirs that capture the spirit of Singapore's creative community.
What to Buy: Unique Art and Handicrafts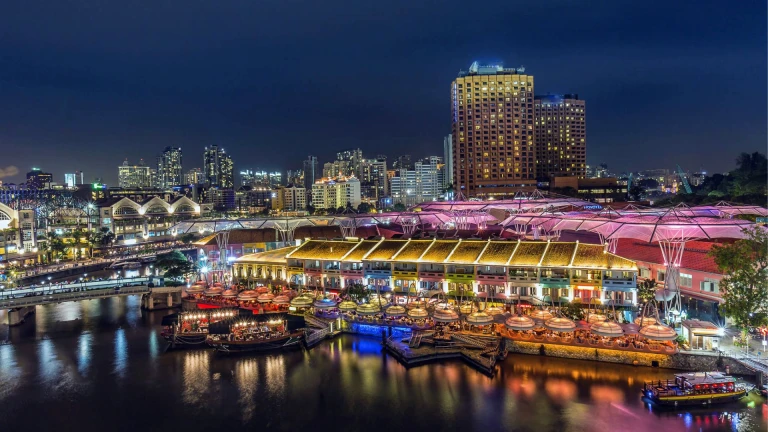 Also Read: 10 Fun and Adventurous Activities in Singapore for the Thrill-Seekers
Singapore's markets offer a diverse and delightful shopping experience, and no matter your interests, you're sure to find something that piques your curiosity. So, put on your most comfortable shoes, grab your shopping bags, and get ready to shop till you drop in this captivating city. Happy hunting!