Singapore, often referred to as the "Lion City," is a tiny yet dynamic island nation located in Southeast Asia. This modern metropolis seamlessly blends tradition and innovation, offering travelers a unique experience. Singapore has something for every traveler, from iconic landmarks to delectable cuisine and lush green spaces. This travel guide will help you make the most of your visit to this vibrant city-state.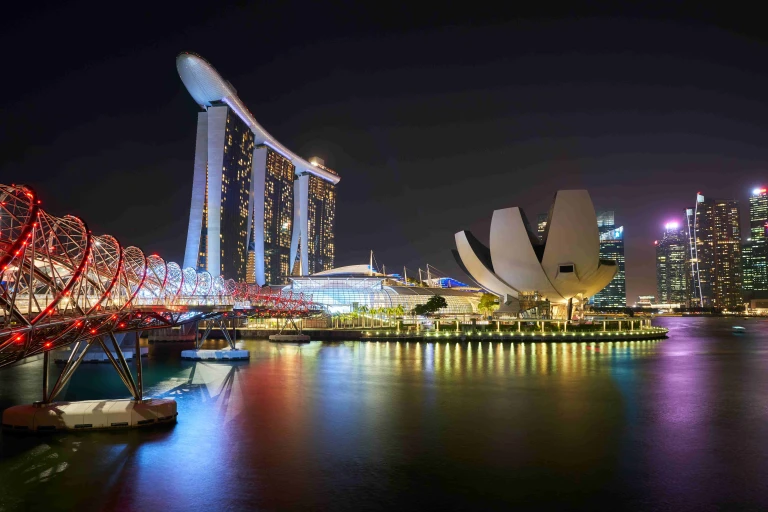 Can I travel to Singapore from India?
Traveling from India to Singapore is a common and accessible journey for tourists and business travelers alike. However, it's important to be aware of the entry requirements and any travel advisories that may be in place, especially considering the ever-evolving global travel landscape, including the impact of the COVID-19 pandemic.
Visa Requirements:
Before you travel to Singapore, check whether you need a visa based on your nationality. Singapore offers visa-free entry to many countries for short tourist stays. Travelers from India, the United States, the United Kingdom, and many other nations can stay in Singapore for up to 30 days without a visa. However, it's essential to verify the latest visa requirements with the Immigration and Checkpoints Authority of Singapore before your trip.
Here's a general list of documents commonly required for a tourist visa (Short-Term Visit Pass) to Singapore:
Valid Passport: Ensure that your passport is valid for at least six months beyond your intended date of departure from Singapore.

Completed Visa Application Form: Fill out the visa application form accurately and completely. You can typically find the form on the official ICA website or at the Singaporean embassy/consulate.

Passport-Sized Photographs: Attach recent passport-sized color photographs to your application. The specifications for the photos may vary, so check the ICA website for details.

Flight Itinerary: Provide proof of your round-trip flight bookings. This can include a copy of your e-ticket or a travel itinerary.

Hotel Reservations: Include confirmation of your hotel bookings for your entire stay in Singapore.

Bank Statements/Financial Proof: Some applicants may be required to show proof of sufficient funds to cover their expenses during their stay in Singapore. This can include bank statements or a letter of sponsorship, depending on your circumstances.

Travel Insurance: It's advisable to have travel insurance that covers medical expenses and emergencies during your stay in Singapore.

Visa Fee: Pay the applicable visa processing fee. The fee can vary depending on the type and duration of the visa.

Additional Documents: Depending on your specific situation, you may need to provide additional documents, such as an invitation letter, proof of employment, or a no-objection certificate (NOC) from your employer.

Previous Travel History: Some applicants may be asked to provide evidence of previous international travel, such as visa stamps and entry/exit records from other countries.
Flight Options from India to Singapore
Here's a list of flying options from major Indian cities to Singapore with details on airlines that operate direct flights:
From Delhi:
Air India - Direct flights to Singapore.

Singapore Airlines - Direct flights to Singapore.

Vistara - Direct flights to Singapore.

IndiGo - Direct flights to Singapore.
From Mumbai:
Singapore Airlines - Direct flights to Singapore.

Air India - Direct flights to Singapore.

Vistara - Direct flights to Singapore.
From Chennai:
Singapore Airlines - Direct flights to Singapore.

IndiGo - Direct flights to Singapore.
From Bengaluru:
Singapore Airlines - Direct flights to Singapore.

Air India - Direct flights to Singapore.

IndiGo - Direct flights to Singapore.
From Hyderabad:
Singapore Airlines - Direct flights to Singapore.

IndiGo - Direct flights to Singapore.
From Kolkata:
Bonus Tip: If you're traveling on the Singapore Airlines, don't miss the Singapore Sling cocktail!
Stay Options in Singapore:
Singapore offers a wide range of accommodation options to suit different budgets:
Luxury Hotels: Singapore boasts a collection of world-class luxury hotels, including Marina Bay Sands, The Ritz-Carlton, and The Fullerton Hotel.

Mid-Range Hotels: There are numerous mid-range hotels and boutique accommodations throughout the city, providing comfort and value for money.

Hostels: Backpackers and budget travelers can find an array of hostels offering clean and affordable stays.

Short-Term Rentals: Platforms like Airbnb offer a variety of apartments and homes for those seeking a more local experience.
Best Time to Visit:
Singapore enjoys a tropical climate, making it a year-round destination. However, the best time to visit is during the dry season, which typically spans from late December to April. Here's a breakdown of the seasons in Singapore:
1. Peak Season (December to January):
Weather: The peak season in Singapore occurs during the dry season, from late December to early January. The weather is relatively cool and pleasant, with lower humidity levels.

Festivals: You can experience the vibrant atmosphere of Christmas and New Year's celebrations, with colorful decorations and festive events.
2. Shoulder Seasons (February to April and July to September):
Weather: The shoulder seasons in Singapore, which include February to April and July to September, offer a good balance between pleasant weather and fewer crowds.

Chinese New Year: If you visit in February, you can witness the grand celebrations of Chinese New Year, which includes parades and cultural performances.
3. Off-Season (May to June and October to November):
Weather: The off-season in Singapore is characterized by higher humidity levels and occasional rainfall. However, the rain typically falls in short, heavy bursts, and it doesn't rain all day.

Fewer Crowds: During these months, Singapore tends to have fewer tourists, making it a great time to enjoy attractions without long lines.

Lower Prices: Accommodation and flight prices may be more affordable during the off-season.
4. Special Consideration - Haze Season (June to October):
Singapore can occasionally experience haze due to forest fires in neighboring countries during the dry season. While it doesn't happen every year, it's advisable to check air quality conditions before traveling if you have respiratory issues.
Getting Around:
Singapore boasts an efficient and extensive public transportation system, making it easy to explore the city:
Mass Rapid Transit (MRT): The MRT is Singapore's subway system, connecting various neighborhoods and attractions. It's clean, safe, and one of the fastest ways to get around.

Public Buses: Singapore's public bus network covers virtually every corner of the island. You can pay for bus rides using an EZ-Link card or Singapore Tourist Pass.

Taxis: Taxis are readily available and metered. They are a convenient option for getting around, especially when you need to reach destinations not easily accessible by public transport.

Ride-Sharing Apps: Grab is a popular ride-hailing app in Singapore, offering a convenient way to book rides.

Walking: Many areas, such as Marina Bay and Orchard Road, are pedestrian-friendly, making walking a pleasant way to explore.
Currency Information
The official currency of Singapore is the Singapore Dollar, abbreviated as SGD or represented by the symbol S$. The Singapore Dollar is further subdivided into 100 cents. Banknotes and coins are commonly used for everyday transactions.
Must-Visit Attractions: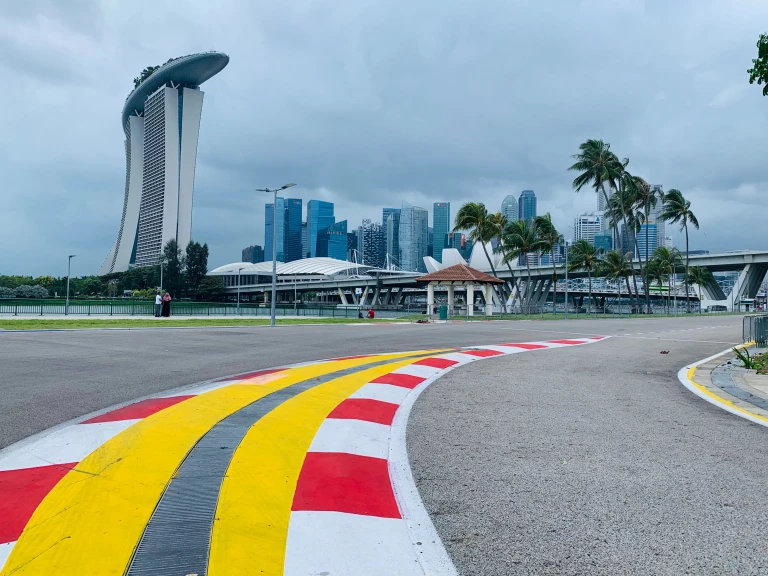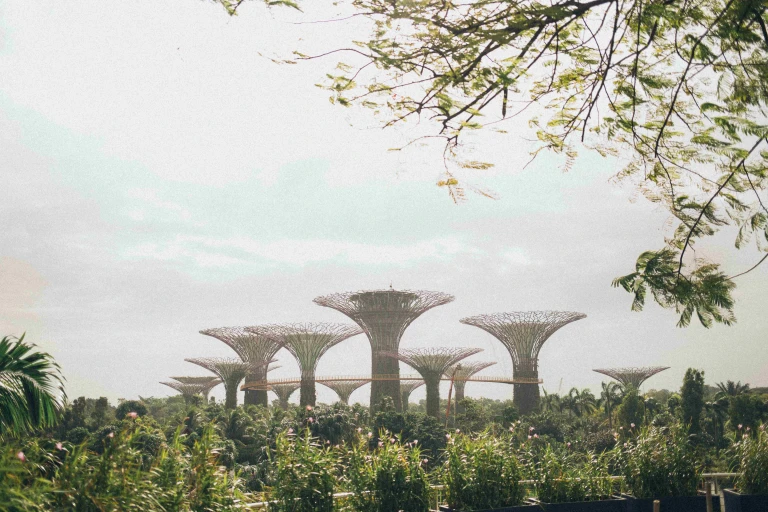 Sentosa Island: Enjoy family-friendly attractions like Universal Studios Singapore, Adventure Cove Waterpark, and beautiful beaches.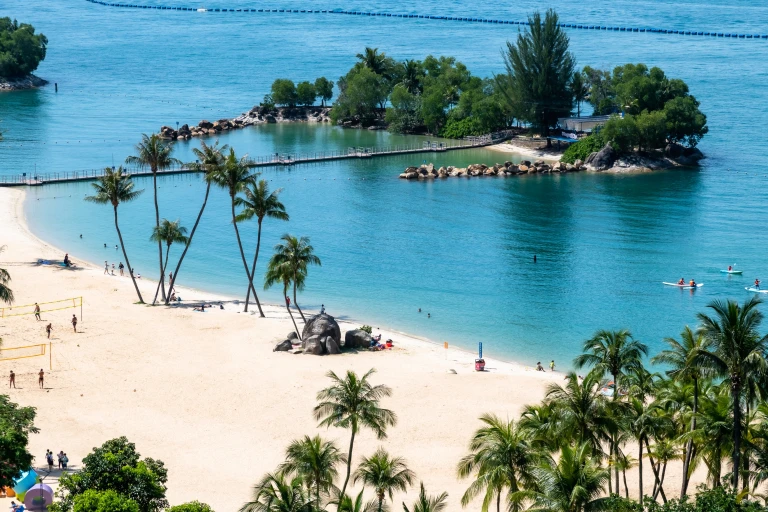 Singapore Zoo and Night Safari: Get up close to wildlife at these world-renowned animal sanctuaries.

Chinatown, Little India, and Kampong Glam: Discover the cultural neighborhoods of Singapore, each with its unique charm, cuisine, and history.

Merlion Park: Snap photos with the iconic Merlion statue overlooking the bay.
Culinary Delights:
Singapore is a food lover's paradise with a diverse culinary scene. Don't miss these local dishes: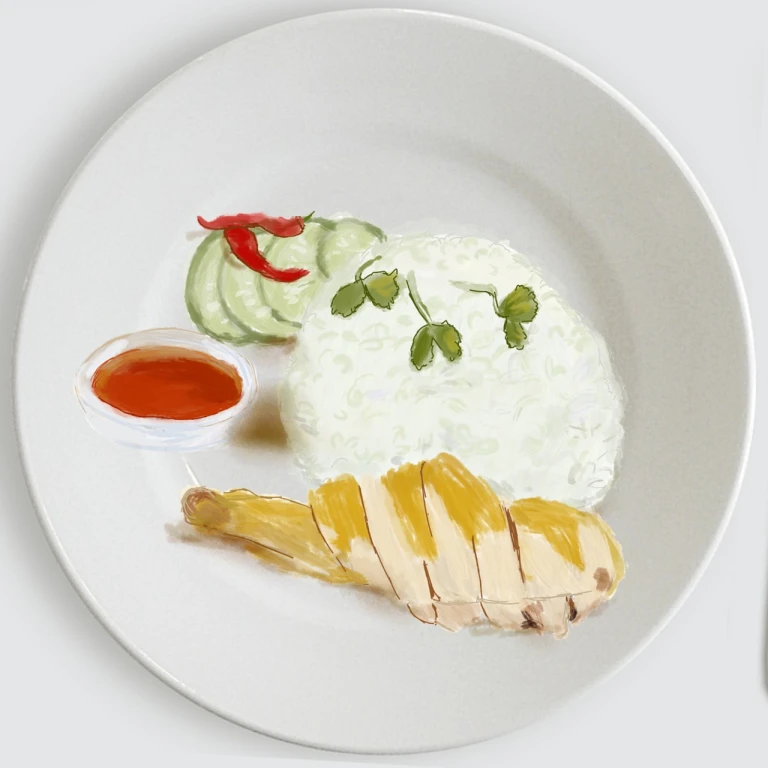 Chilli Crab: A spicy and savory crab dish in a tangy chili-based sauce.

Laksa: A flavorful noodle soup with coconut milk and spices.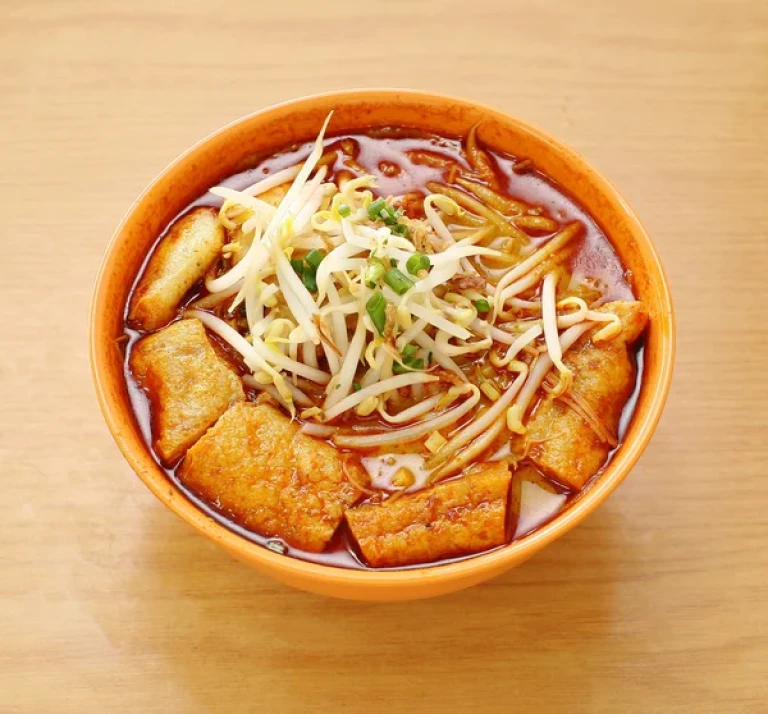 Char Kway Teow: Stir-fried flat rice noodles with prawns, eggs, and bean sprouts.

Hawker Centers: Visit local hawker centers like Maxwell Food Centre and Lau Pa Sat for affordable and authentic street food.
Singapore is a captivating blend of modernity and tradition, offering a wealth of experiences for travelers. Whether you're exploring futuristic attractions, savoring delectable cuisine, or immersing yourself in vibrant cultural neighborhoods, this city-state promises a memorable journey. With its convenience, safety, and diverse offerings, Singapore is undoubtedly a destination that should be on every traveler's bucket list.