Pune, often referred to as the "Oxford of the East," is not just a city of education and history but also a shopper's paradise. With its rich cultural heritage and a thriving modern lifestyle, Pune offers an array of shopping options that cater to all tastes and budgets.
In this article, we will take you on a delightful shopping journey through Pune, highlighting some of the best places to shop and what to buy there.
Laxmi Road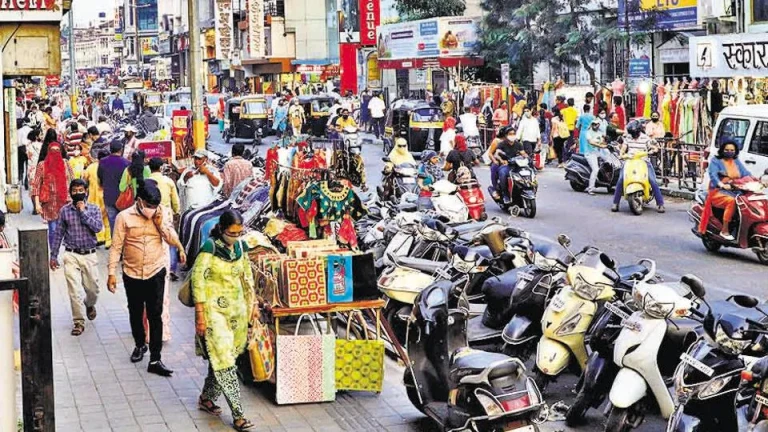 Laxmi Road Pune Img: Hindustan Times
Laxmi Road is the heartbeat of Pune's shopping scene. This bustling street is lined with shops and markets offering everything from traditional clothing to jewelry, footwear, and accessories.
The variety of clothing here is astounding, and you can find beautiful sarees, elegant salwar suits, and trendy kurtas. Don't forget to haggle a bit, as it's all part of the experience.
What to Buy:
Gorgeous Paithani sarees

Traditional Kolhapuri footwear

Antique jewelry and accessories
Fergusson College Road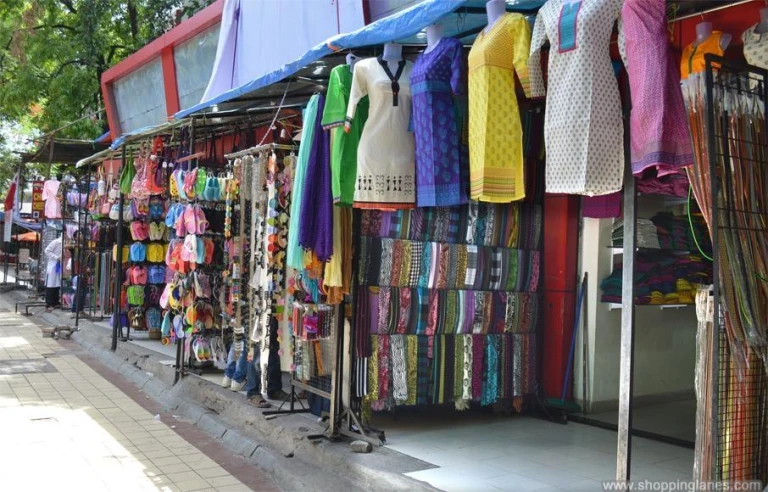 Fergusson College Road Pune Img: Whats Hot
Fergusson College Road is the go-to place for fashion-forward shoppers. You'll find a plethora of boutiques, multi-brand stores, and street-side vendors selling the latest trends in clothing and accessories. Whether you're looking for high-end fashion or budget-friendly options, this road has it all.
What to Buy:
Hong Kong Lane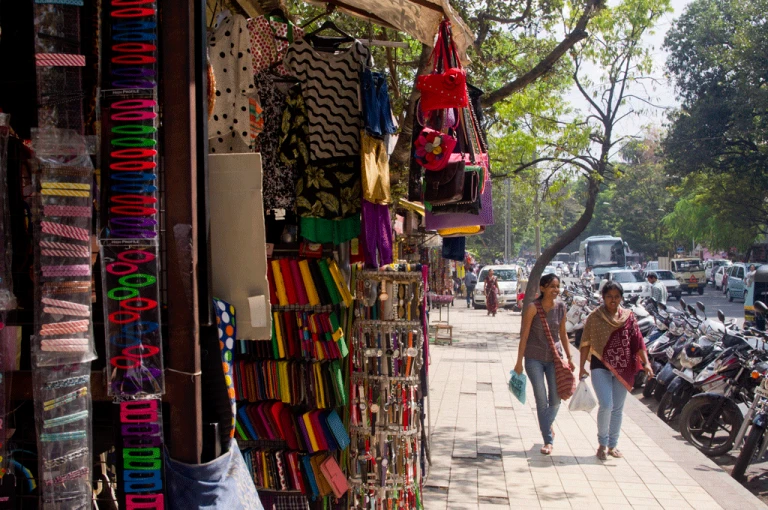 Hong Kong Lane Pune Img: Sahapedia
If you're into electronics, gadgets, or accessories, make a beeline for Hong Kong Lane. This narrow lane is jam-packed with shops selling mobile phones, accessories, and various electronic gadgets. The competitive prices and a vast range of products make it a favorite among tech-savvy shoppers.
What to Buy:
The latest smartphones and accessories

Gadget gizmos and quirky tech items
Read more: Complete Travel Guide to Pune - 2023
Tulshi Baug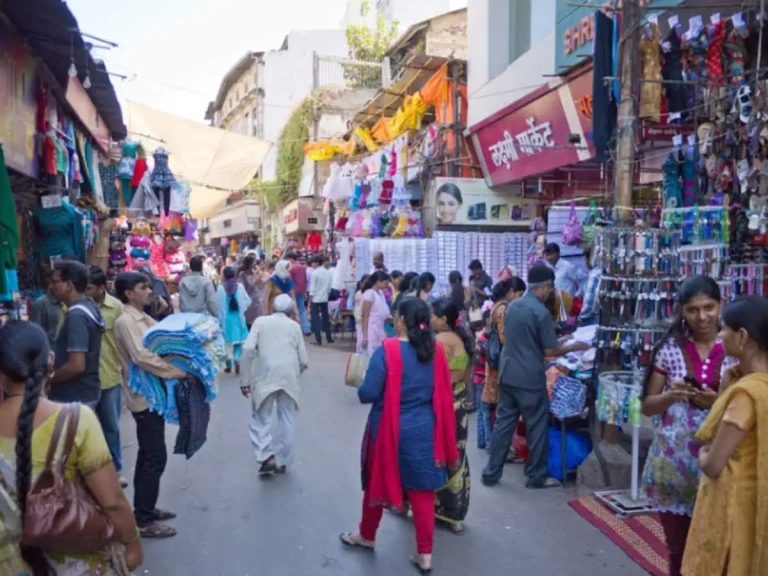 Tulshi Baug Pune Img: The Times of India
For a unique shopping experience, visit Tulshi Baug, a bustling bazaar known for its wide range of items. This market offers an assortment of goods, from daily essentials to rare artifacts. It's a great place to buy traditional items, religious artifacts, and more.
What to Buy:
Traditional Indian jewelry

Religious idols and items

Spices, herbs, and ayurvedic products
Juna Bazaar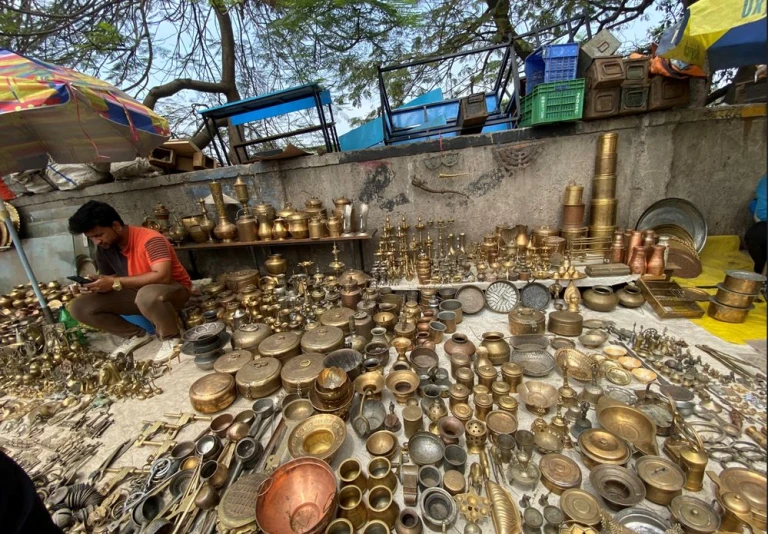 Juna Bazaar Pune Img: Local Guides Connect
Juna Bazaar, also known as the Old Market, is a treasure trove of vintage and antique items. You can spend hours exploring the narrow lanes, discovering hidden gems like old coins, vintage furniture, and collectibles. It's the perfect place for antique enthusiasts and collectors.
What to Buy:
Vintage coins and stamps

Antique furniture and home decor

Collectible items and curios
MG Road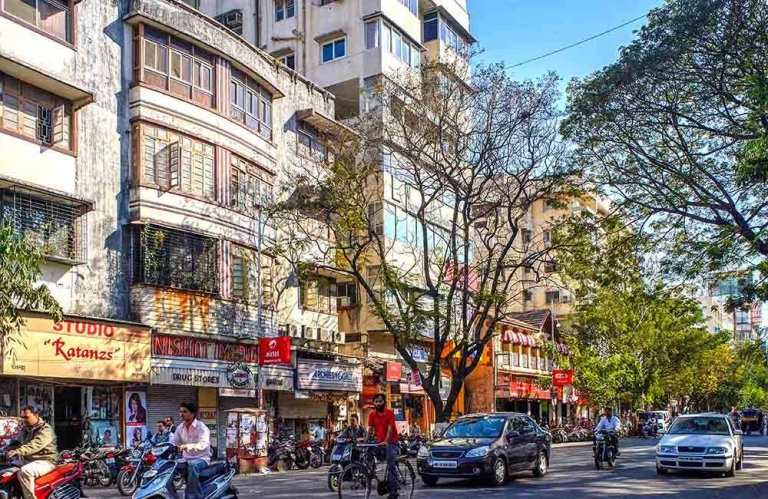 MG Road Pune Img: Punnaka.com
MG Road is Pune's upscale shopping destination, featuring malls and high-end boutiques. You can find luxury brands, designer wear, and international labels here. It's a great place to indulge in retail therapy if you're looking for premium quality and sophistication.
What to Buy:
Designer clothing and accessories

Luxury brands

High-end cosmetics and perfumes
Read more: 20 Places to visit in Pune | Tourist attractions 2023
Pune is a shopaholic's dream, offering a diverse shopping experience that caters to various interests and budgets. Whether you're in search of traditional Indian attire, modern fashion, tech gadgets, or antiques, Pune has something for everyone.
So, the next time you visit this vibrant city, don't forget to explore its bustling markets and make your shopping spree memorable.