Welcome to Pune, the vibrant and culturally rich city in Maharashtra, India! Pune, often referred to as the "Oxford of the East" and the "Cultural Capital of Maharashtra," is a captivating destination that seamlessly blends history, culture, and natural beauty. In 2023, this dynamic city awaits your exploration. Whether you're a history enthusiast, a nature lover, a spiritual seeker, or an adventure enthusiast, Pune has something unique to offer.
This comprehensive travel guide will help you discover the top attractions, delve into the local culture, and plan an unforgettable trip to Pune.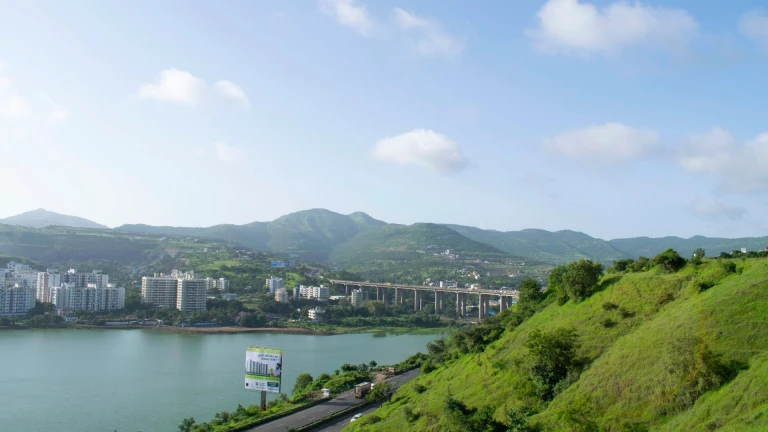 Pune at a Glance
Pune, situated in the western state of Maharashtra, is a bustling metropolis with a rich historical heritage. The city is known for its educational institutions, IT hubs, and vibrant cultural scene. Pune's cool climate, serene hills, and lush greenery make it an attractive destination for tourists seeking a break from the chaos of India's more populous cities.
Best Time to Visit
Pune is a year-round destination, but the most pleasant time to visit is during the post-monsoon and winter months from September to March. During this period, the weather is cooler, and the city is lush and green.
How to Reach Pune
By Air: Pune International Airport connects the city to major Indian cities and some international destinations.

By Train: Pune Junction is a prominent railway station in Maharashtra, well-connected to several Indian cities.

By Road: Pune is accessible by road via the Mumbai-Pune Expressway and well-connected to neighboring cities.
Historical Marvels
Shaniwar Wada
Shanivar Wada, Pune's most iconic landmark, is a historical fortification that tells a tale of the city's rich history. This 18th-century fort is a must-visit destination for history enthusiasts and those keen on exploring Maratha heritage. Shanivar Wada is an architectural masterpiece, displaying a fusion of Mughal and Maratha styles.
The fort is known for its imposing walls, bastions, and gates, which have witnessed countless historical events. As you enter through the grand Delhi Gate, the imposing facade of Shanivar Wada leaves you awe-struck. While much of the fort was destroyed in a fire, there are several structures and features still intact, such as the Thorlya Rayancha Diwankhana, the Nagarkhana, and the Ganpati Hall.
The highlight of the visit is the light and sound show that takes place in the evenings. It vividly narrates the fort's history and the legends associated with it. Shanivar Wada is a fantastic place to start your Pune exploration and immerse yourself in the city's historical grandeur.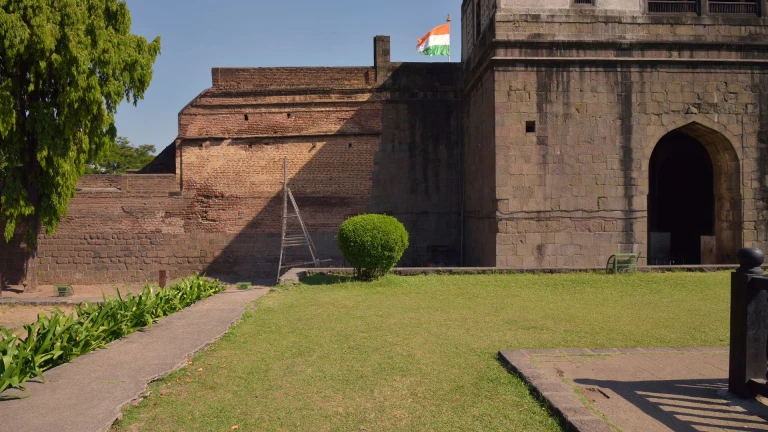 Sinhagad Fort
Sinhagad Fort, also known as the Lion's Fort, is a historic hill fortress located southwest of Pune. This fort has immense historical significance and offers an exciting trekking opportunity for adventure enthusiasts.
The fort has witnessed numerous battles and played a pivotal role in Maratha history. As you ascend the fort, you'll encounter remnants of ancient structures, including gates, temples, and bastions. The Kondana Cave at the fort is another intriguing feature.
Sinhagad Fort offers breathtaking views of the Sahyadri Mountains and the lush green landscape. It's a favorite spot for trekkers, especially during the monsoon when the surroundings come alive with lush vegetation. A visit to Sinhagad Fort combines adventure with history and the natural beauty of the Western Ghats.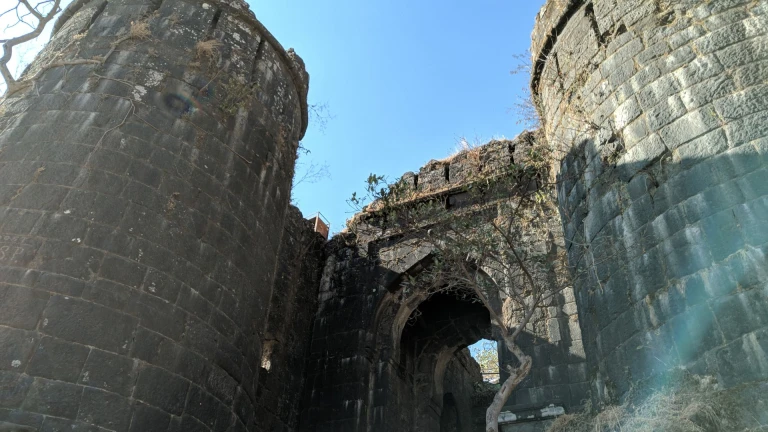 Cultural Treasures
Parvati Hill and Temple
Parvati Hill and Temple is a sacred hill in Pune, offering a blend of spirituality and panoramic views. The temple, dedicated to the Hindu goddess Parvati, stands at the hill's summit and is a place of worship for many locals.
The journey to the top of Parvati Hill involves a series of steps, but the effort is well rewarded. From the temple complex, you can enjoy breathtaking views of Pune and its surroundings. It's an ideal spot to witness a mesmerizing sunrise or sunset.
Apart from the temple, there are several smaller shrines and an interesting museum showcasing the hill's history and archaeological findings. Parvati Hill provides not only a spiritual experience but also an opportunity to appreciate Pune's landscape.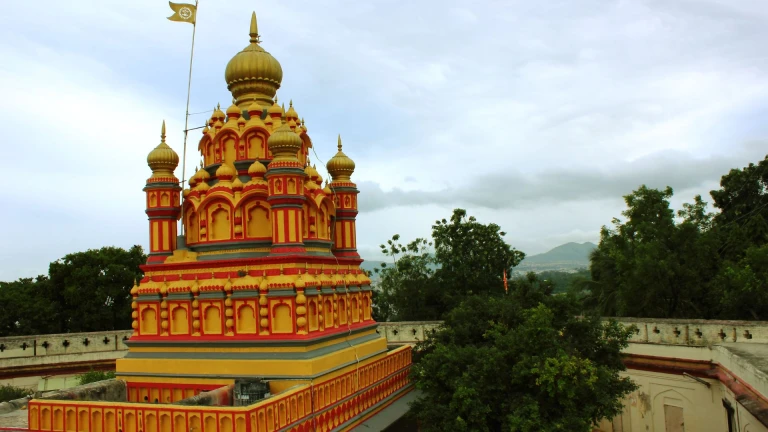 Aga Khan Palace
Aga Khan Palace is a historical gem in Pune that holds deep significance in India's struggle for independence. Built by Sultan Muhammed Shah Aga Khan III in 1892, the palace served as a relief project during a famine in the 1890s.
The palace is closely associated with Mahatma Gandhi and his freedom movement. During the Quit India Movement in 1942, many freedom fighters were imprisoned here, including Mahatma Gandhi, his wife Kasturba, and his secretary Mahadev Desai. Today, the palace houses a museum that commemorates the freedom struggle, displaying photographs and personal belongings of Mahatma Gandhi.
The palace is known for its architectural beauty, with a blend of Islamic and Italian styles. The tranquil gardens surrounding the palace offer a serene setting for reflection and remembrance.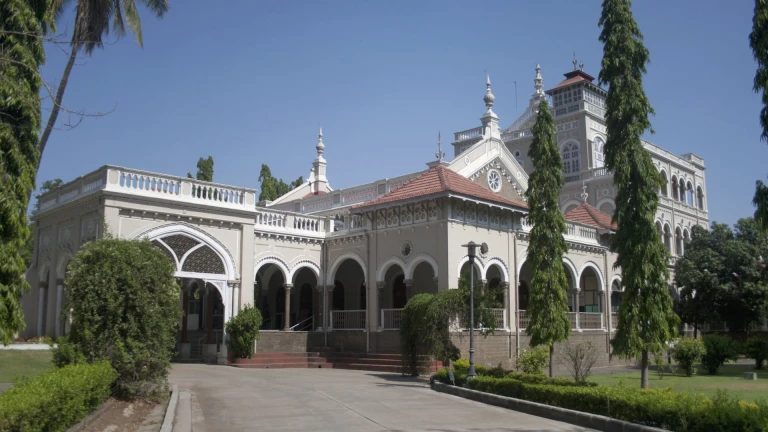 Dagdusheth Ganpati Temple
The Dagdusheth Ganpati Temple is one of Pune's most significant religious sites, dedicated to Lord Ganesha. The temple, founded by a sweetmeat seller named Dagdusheth Halwai, is beautifully decorated during festivals and attracts devotees from far and wide.
The temple's Ganesha idol is revered for its grandeur and beauty. It's adorned with real gold and precious gems, making it an awe-inspiring sight. The temple comes to life during the Ganesh Chaturthi festival, with elaborate decorations, processions, and cultural performances.
Visiting the Dagdusheth Ganpati Temple offers not only a spiritual experience but also a cultural one. The devotion and fervor of the worshippers, coupled with the temple's exquisite decorations, provide a sense of the local traditions and beliefs.
Also Read: Top 14 Maharashtra Destinations to Visit in 2023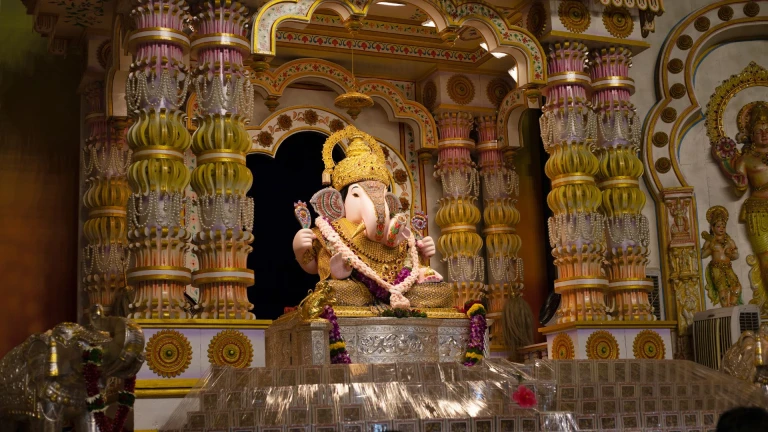 Outdoor Adventures
Trekking at Vetal Hill
Vetal Tekdi, or Vetal Hill, is a delightful spot for nature enthusiasts and trekkers in Pune. Located in the ARAI Hill area, this hill offers a fantastic opportunity to experience the natural beauty and panoramic views of the city.
The trek to Vetal Hill is moderately challenging and rewards hikers with breathtaking vistas of Pune and its surroundings. At sunrise or sunset, the hill's summit is an ideal spot to capture the city's picturesque skyline.
Apart from trekking, Vetal Hill is a great location for bird-watching, as it's home to a variety of avian species. The peaceful ambiance and lush greenery create an excellent environment for nature lovers.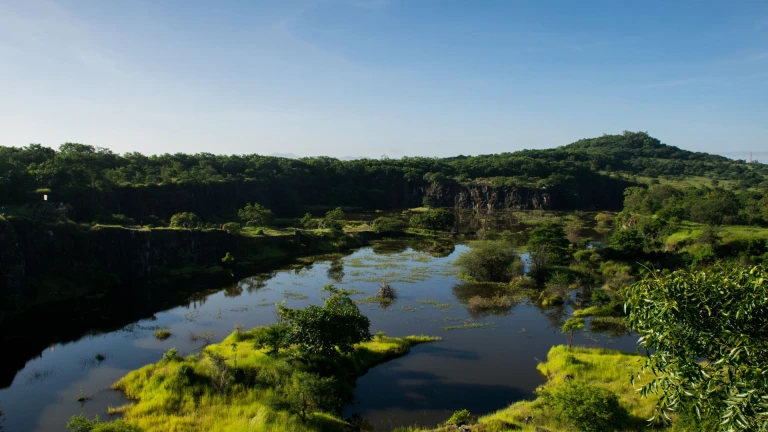 Lavasa City
Lavasa City is a picturesque planned hill station and city near Pune, designed with a European-inspired aesthetic. This city is an ideal destination for a day trip or a weekend getaway, offering a unique contrast to Pune's urban life.
Lavasa is built around the serene Warasgaon Lake, and it features charming streets, colorful buildings, and a tranquil ambiance. You can take leisurely walks around the city, enjoy lakeside activities, or dine in the European-style cafes and restaurants.
For adventure enthusiasts, Lavasa offers opportunities for watersports, trekking, and nature walks. The city's cool and pleasant climate makes it a perfect escape from the summer heat.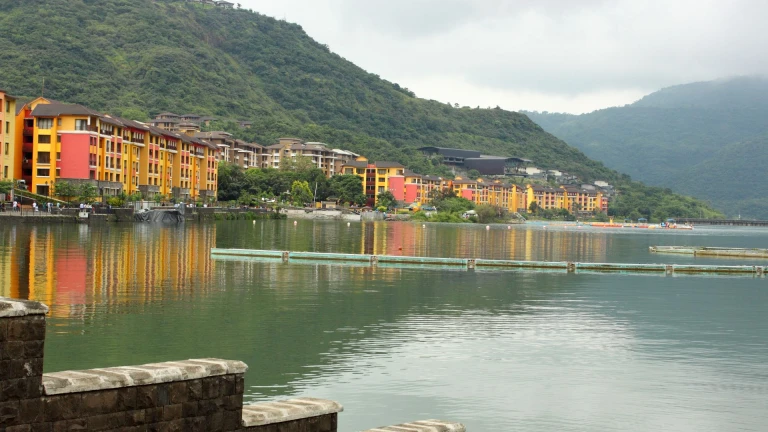 Khadakwasla Dam
Khadakwasla Dam is an idyllic destination for a leisurely day out and a delightful spot for nature enthusiasts. This dam, located southwest of Pune, is a crucial water source for the city and also provides an opportunity for recreation.
Visitors can enjoy boat rides on the tranquil waters of Khadakwasla Lake, offering a scenic view of the surrounding hills. The area is often favored by picnickers who come to relax by the lakeside and enjoy the pleasant weather.
The Sinhagad Fort is also visible from the dam, adding to the picturesque landscape. Khadakwasla Dam is a perfect place to unwind, enjoy a boat ride, and experience Pune's natural beauty.
Exploring Pune's Cuisine
Must-Try Dishes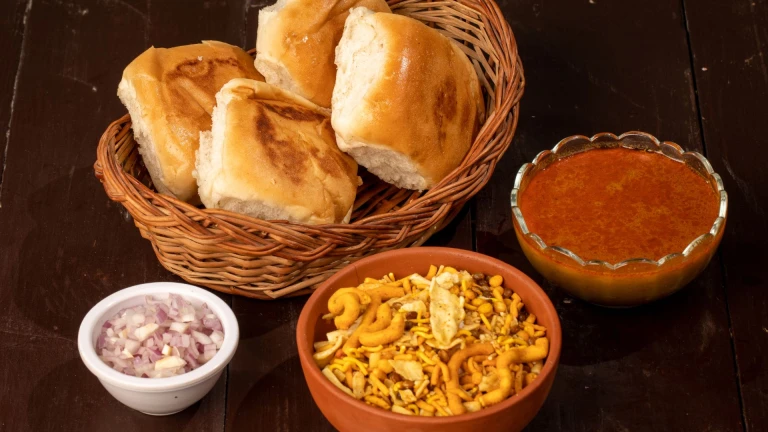 Pune's culinary scene is a delightful blend of local Maharashtrian cuisine and a variety of international flavors. When in Pune, don't miss the opportunity to savor these delicious dishes:
Misal Pav: A spicy and flavorful curry made from sprouted beans, topped with farsan and served with pav (bread).

Poha: A popular Maharashtrian breakfast dish made from flattened rice and garnished with spices and herbs.

Bhakri: A traditional flatbread made from jowar (sorghum) or bajra (pearl millet).

Puran Poli: A sweet flatbread stuffed with a mixture of chana dal (split chickpeas), jaggery, and cardamom.

Mastani: A rich and indulgent milkshake-like dessert, usually flavored with fruits and topped with ice cream and dry fruits.
Local Restaurants and Eateries
Pune offers a wide range of dining options, from street food vendors to upscale restaurants. Some of the must-visit places to explore Pune's culinary delights include:
Vohuman Cafe: Known for its delicious bun maska and Irani chai, this iconic cafe has been serving Pune for decades.

Sarjaa: A popular restaurant for authentic Maharashtrian cuisine, including traditional thalis.

Vaishali: Famous for its South Indian fare, this eatery serves the best filter coffee and masala dosas in town.

German Bakery: A cozy cafe with a European touch, famous for its bakery items, especially the apple pie.
Popular Markets
Pune offers a diverse shopping experience, from bustling street markets to modern malls. Some of the prominent places for shopping in Pune include:
Tulsi Baug: This market is known for its traditional Maharashtrian items, including jewelry, clothing, and religious artifacts.

Laxmi Road: A bustling shopping district that offers a wide range of clothing, accessories, and electronics.

Fashion Street: A haven for budget shoppers, offering trendy clothing, footwear, and accessories.

FC Road (Fergusson College Road): A street market with a youthful vibe, known for its fashionable clothing, books, and street food.

Juna Bazaar: A treasure trove of antiques and vintage items, making it a unique shopping destination.
Souvenirs to Look For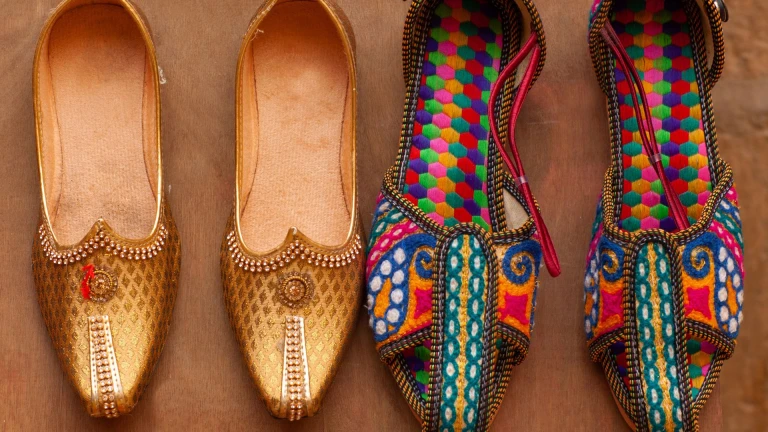 When shopping for souvenirs in Pune, consider these items:
Paithani Sarees: These handwoven silk sarees are known for their intricate patterns and vibrant colors.

Kolhapuri Chappals: Traditional leather footwear from the nearby town of Kolhapur.

Chitrakathi Paintings: Traditional Indian folk art paintings that depict mythological and historical scenes.

Bidriware: Exquisite metal handicrafts known for their intricate silver inlay work.

Maharashtrian Jewelry: Ornate jewelry pieces with a traditional Maharashtrian design, often made of gold.
Also Read: Explore Shirdi in 2023: Your Ultimate Travel Guide.
With this complete travel guide to Pune in 2023, you're well-equipped to explore the city's historical marvels, cultural treasures, natural escapes, and more. Pune offers a diverse range of experiences that cater to all kinds of travelers, ensuring that your visit to this remarkable city will be filled with unforgettable moments and cherished memories. So, pack your bags and get ready to embark on a memorable journey to Pune, the cultural heart of Maharashtra.